How to Play MOV Files on Windows 10 [Quick & Easy]
Looking for a solution on how to play MOV files on Windows 10? Just upload the video to WorkinTool VidClipper, then press the play button. It is a professional video editor that supports multiple formats. You can also change the speed and screen size with it. If needed, you can also convert the MOV file to MP4 to share with others. This video editor can settle nearly 90% of video problems. It provides a long-term free trial for you. Download it for free right now.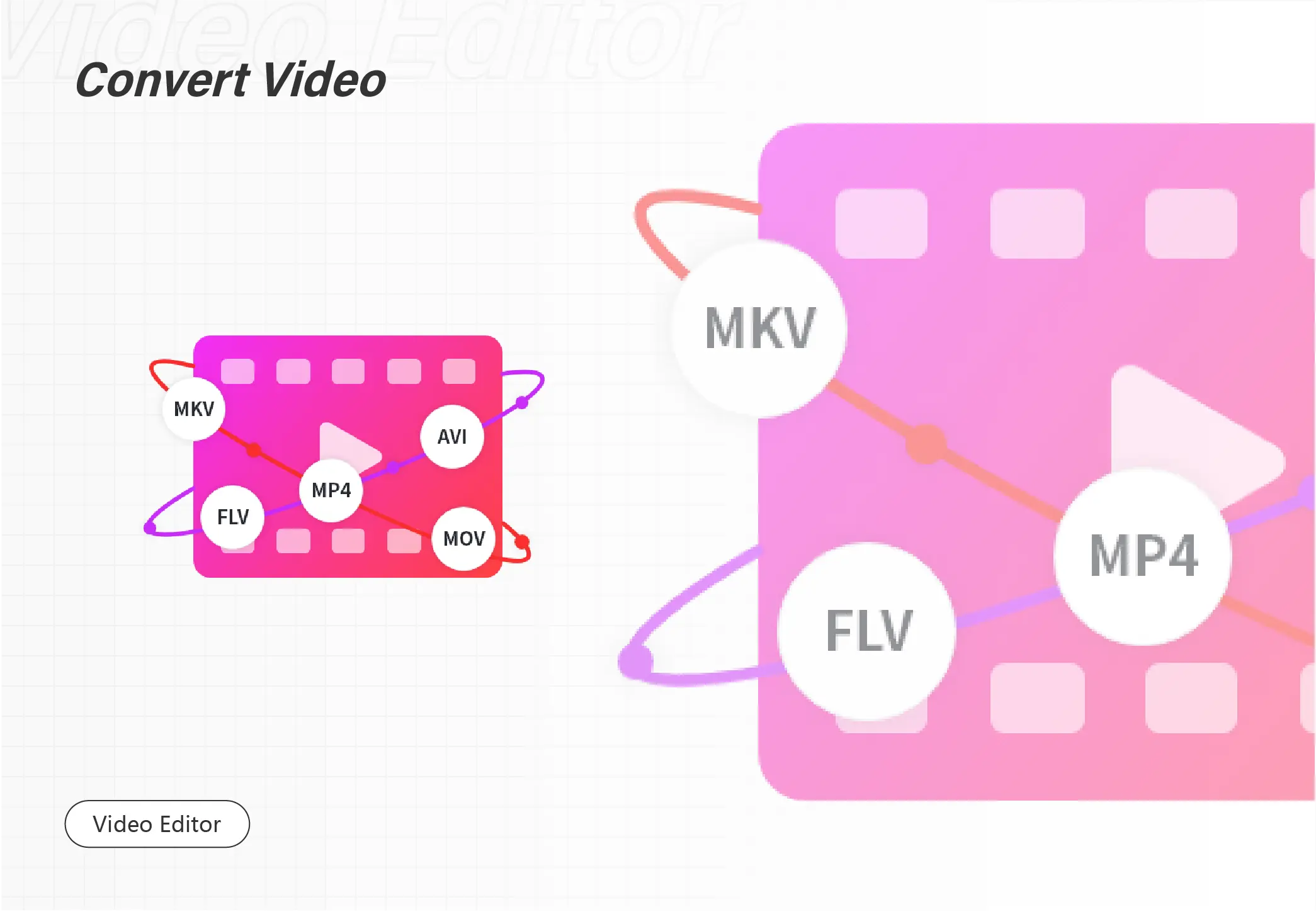 How to Play MOV Files on Windows 10 [Quick & Easy]
Received a file with the MOV extension, but can't open it in Windows 10? Today, we will learn more details about MOV and how to play MOV files on Windows 10 in quick and easy ways. Unable to watch MOV videos is probably because there is no compatible MOV player. In this post, I will show you step by step how to use a professional video editor – WorkinTool VidClipper to open the MOV file and further convert it to other more compatible formats, like MP4.
What is MOV?
MOV stands for QuickTime Encapsulation Format (also called Movie Format), which is an audio and video file encapsulation developed by Apple to store common digital media types. When you select QuickTime (*.mov)  as a saving type, the animation will be saved as a MOV file. QuickTime uses MOV format files with lossy compression due to the characteristics of MOV like cross-platform and small storage space requirements. However, because MOV is a video file format introduced by Apple, it is not suitable for some media players on Windows 10 and some Android devices.
How to Play MOV Files on Windows 10
If your computer cannot open MOV files, the reason may be that you do not have a suitable video player installed. In the following part, I'll show you how to play MOV files with an effective and professional video editor, WorkinTool VidClipper, and with the traditional video player in Windows 10, Windows Media Player.
📌 Play MOV with a Professional Video Editor – WorkinTool VidClipper
WorkinTool VidClipper is an all-in-one video editor, which is in favor of dealing with nearly all video formats like MP4, MOV, AVI, WMV, GIF, etc. It is available on the Windows system right now, so you can play and edit MOV videos on Windows 10 with it.  Moreover, it is lightweight (no more than 2 MB) but powerful. It can fulfill video compressing, video format conversion, video editing with special effects, transitions, subtitles, background music, etc. All its functions are completely free for all users with no limits and extra requirements. It will also protect your personal privacy and file security from leaking to others. Furthermore, it will create a folder on your computer to save the edited videos and audio in case they get lost. You can rely on it with ease.
Now let's see how to play the MOV files with it.
Step1. Launch WorkinTool VidClipper. Click Add New, then select the video from the folder or drag it directly to upload the MOV file.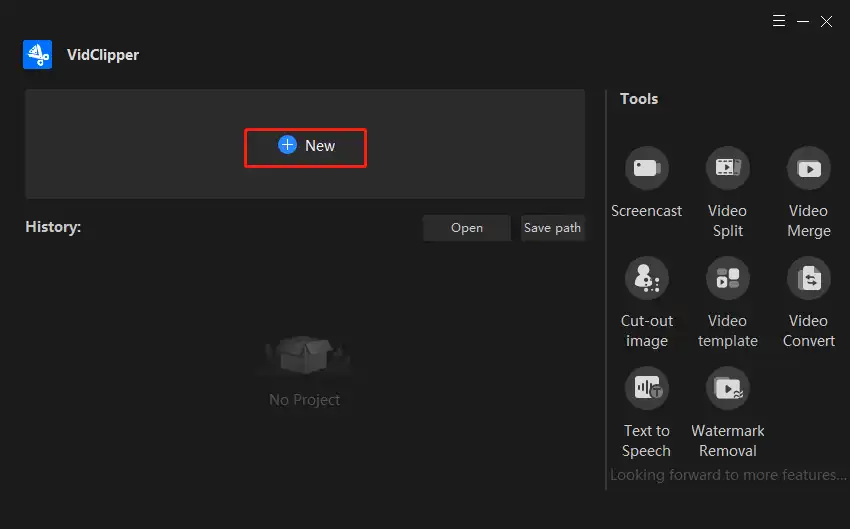 Step2. Press the Play button and zoom it in by clicking the Full-Screen button.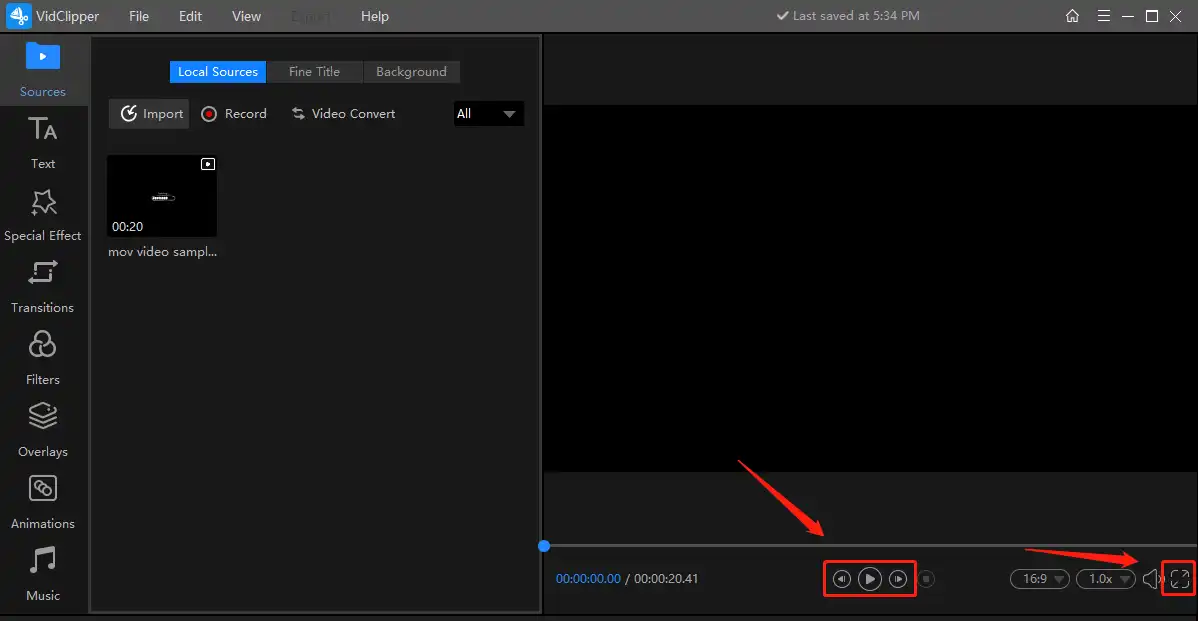 Step3. Adjust the video speed, screen ratio, and volume if you want. The fastest speed can be adjusted to 4 times, and the slowest can be adjusted to 0.1 times. As for the screen ratio, you can choose 16:9, 9:16, 4:3, 3:4, 1:1, etc.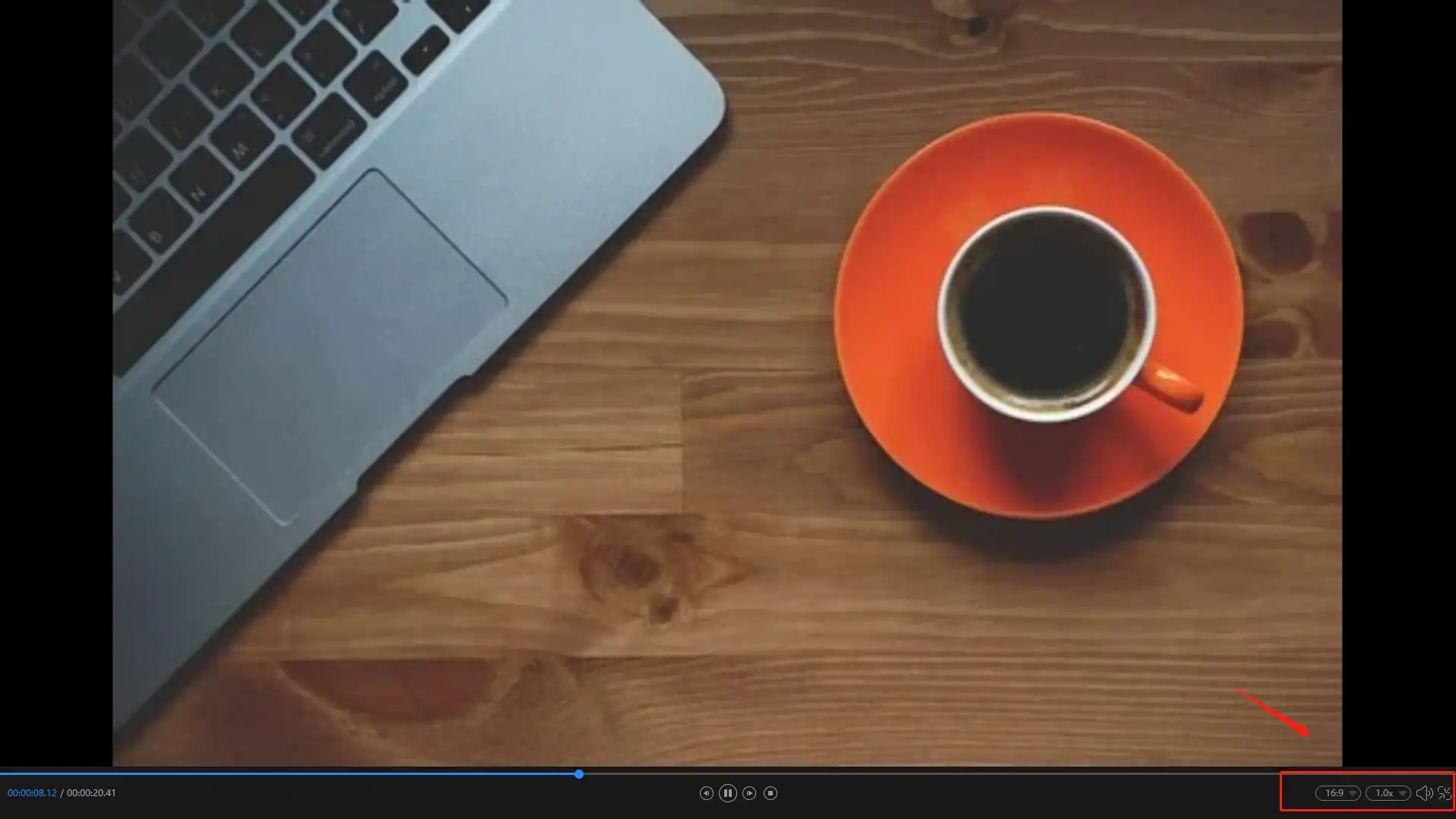 Key Features of WorkinTool VidClipper 
Completely free
Easy and quick to operate
Bound with multiple functions
Can speed up or slow the video
Support converting to/from various formats
More functions of WorkinTool VidClipper
📌 How to Play MOV Files with Windows Media Player
Windows Media Player is a player that comes with the Windows system, which can play files in MP3, WMA, WAV, MOV, and other formats. With it, you can organize audio and video files by different categories like genre, year, rating, album, or artist. Another important feature of Windows Media Player is its ability to create playlists. In comparison, its function is relatively simple. It can only be used as a video or audio player, and it does not support variable speed and screen size adjustment.
Now let's have a look at how to play MOV files with Windows Media Player.
Step1. Install it from the Microsoft Store.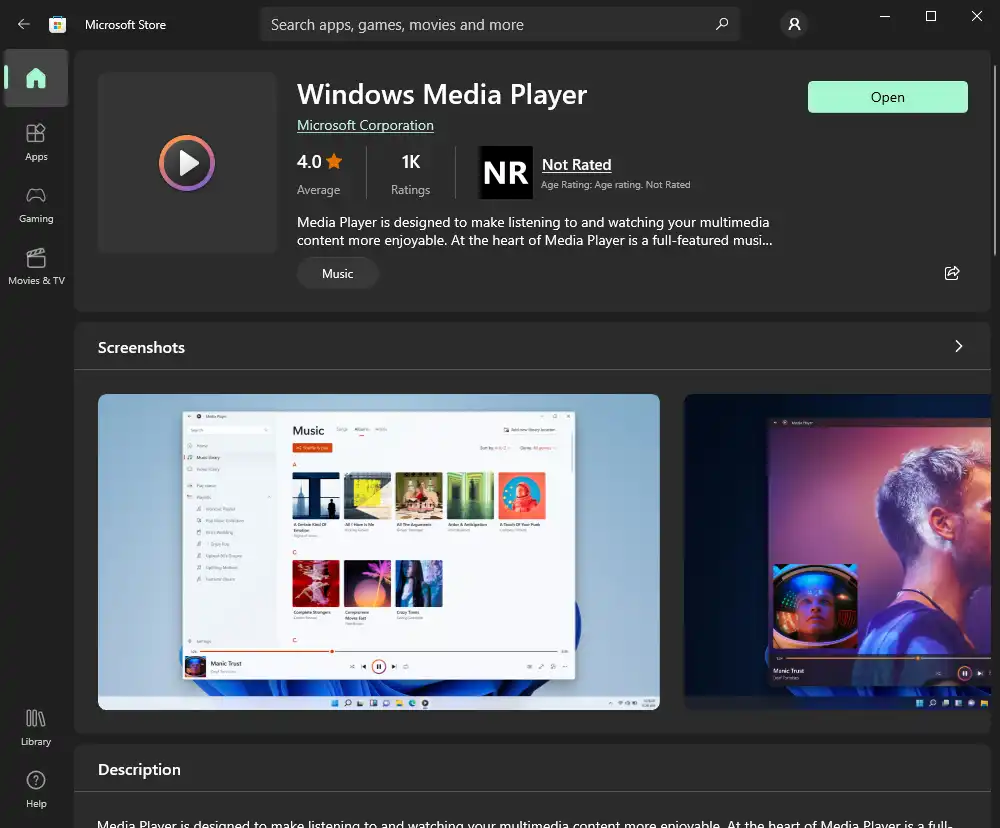 Step2. Right-click on the MOV video, then select to open with Windows Media Player.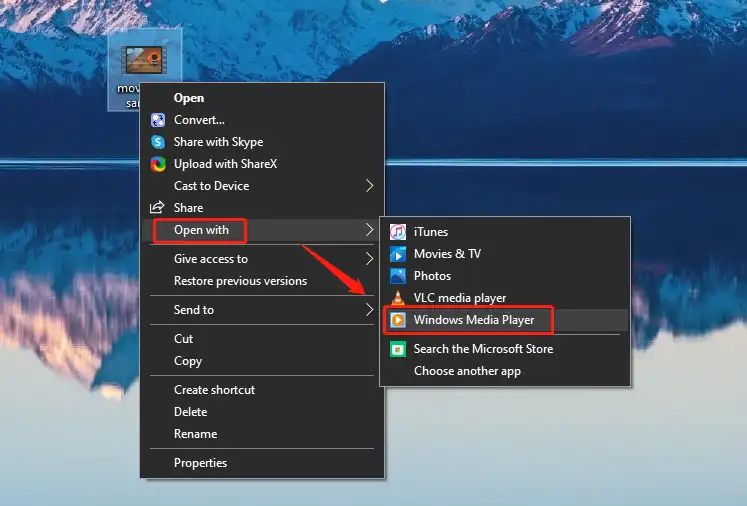 If your computer already has a Windows Media Player, but still can't play the MOV file, the possible reasons are these:
Your MOV video file has an unsupported codec, so you cannot open it with Windows Media Player. If you encounter this kind of notice, it is recommended to download or install the decoder from the genuine website to figure it out.
The Windows Media Player needs to be updated. Sometimes, you cannot play the video file because the Windows Media Player is not the latest version. You can update it first, then play the video with it.
Another possibility is that your file got corrupted during transfer or download, then you need to repair the file and play it again.
More to Share: How to Convert MOV to MP4
Although the definition of MOV video is very good, in comparison, the MP4 video format is more popular with the public because of its better compatibility. Almost all devices and media players on the market support playback of MP4 files. To send video files more conveniently, you can convert MOV to MP4 format. It's not difficult. WorkinTool can convert video formats very quickly without losing the quality of the original file.
When you upload the video, there is an export button. Just press it, then select the format that you want to output to. Converting videos to MP4, MOV, AVI, MKV, WMV, and GIF is feasible. You can also decide on the clarity of the output video. Want to know more detailed tutorials on how to convert MOV to MP4 on Windows with WorkinTool VidClipper, you can check the link here.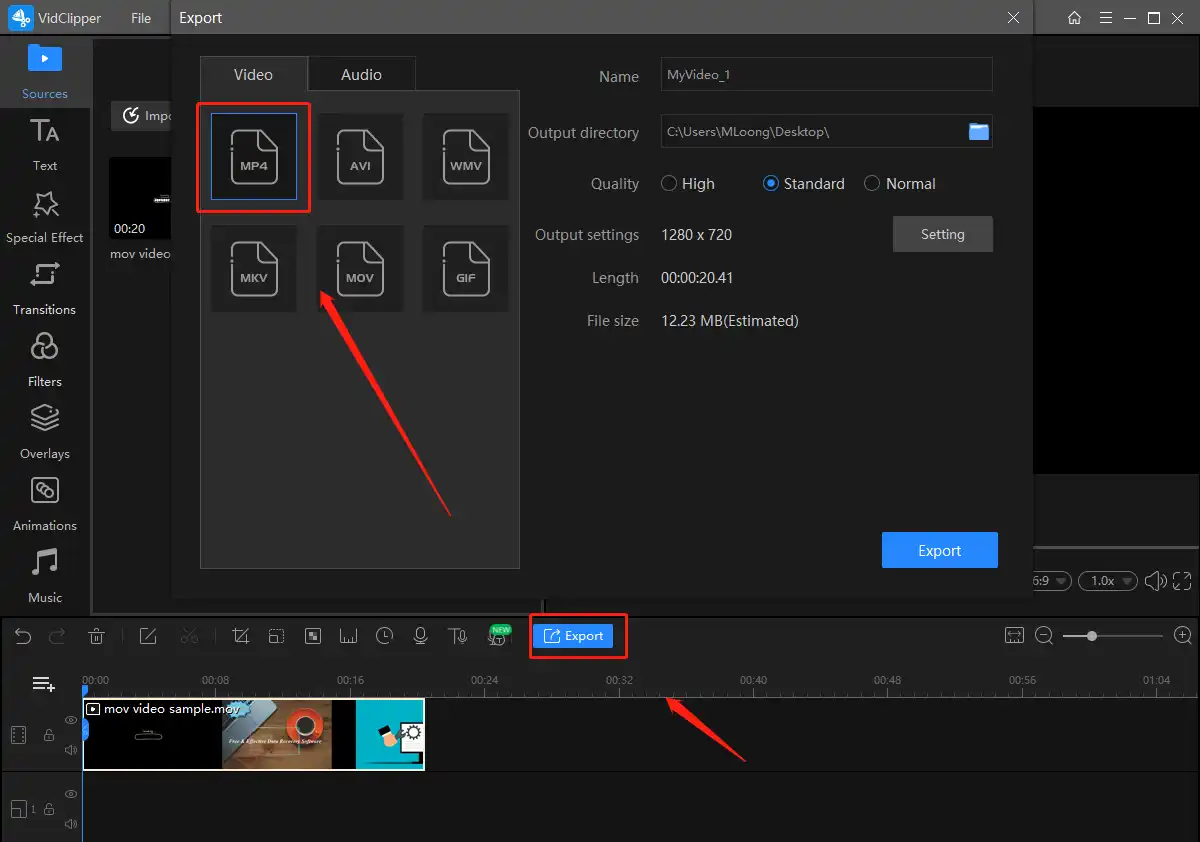 Wrapping Up
In this post, I have presented how to play MOV files with WorkinTool VidClipper and Windows Media Player. Both of them can effectively settle your problem. Personally speaking, I would prefer to pick WorkinTool VidClipper, for it is more powerful, regardless as a MOV player or as a video editor. If you are a Windows 10 user, simply select WorkinTool VidClipper as your video processor. It can solve nearly 90% of video problems quickly and easily.
Products Reviews:
TrustScore
4
|
323
reviews