How to Record Audio on Google Meet for Free 2023
Recording audio on Google Meet for free seems like a challenge. Google Meet provides the recording service itself. But you have to pay for it and gain acceptance from each conferee, which is a hassle. So it is wise to install a free audio recorder. It is a piece of cake if you use WorkinTool Audio Recorder. It allows you to secretly record any audio on a PC without restrictions on recording time or usage times. Free download it to record the voice of a meeting without others knowing.
In the age of the Internet, online meeting has become commonplace. Many people intend to record audio during the session out of various requirements. For instance, some may need to record the content for a review, save audio as an important file, and more.
Google Meet comes as one of the most prevalent tools for online meetings. Multiple courses and office conferences are held on it. This article will show you how to record audio on Google Meet for free. I will present you with free and professional audio recording software, and there will be clear guides to record sounds. Then please continue to read.
---
How to Record Audio on Google Meet without Permission?
📑 Why Need to Record Sound on Google Meet?
Google Meet is a video-communication service provided by Google, built for closed business meetings. Students may need to record audio to review online courses. And teachers save sounds for teaching conclusions—moreover, conference participants in work record voices of working tasks. Besides, Google Meet supports several people to communicate simultaneously, so many people use it for online conferences.
Google Meet provides an inbuilt recording feature. However, participants must pay to record sounds via Google Meet. Meanwhile, you have to get the permission of other participants to record their voices. It seems like a tricky problem. But, don't worry! If you want to record without others knowing, you can have a trial of a free audio recorder – WorkinTool Audio Recorder. It allows you to secretly record audio on Google Meet without the permission of other participants.
📑 What is WorkinTool Audio Recorder?
WorkinTool Audio Recorder is a newly designed software in light of audio recording for PC. With its aid, you can record any sound on Windows. To record audio on Google meet, you can choose the sound source. Namely, microphone sound and system sound are optional.
You can also select the output quality, which is categorized into four levels. Also, noise reduction is accessible. This function is beneficial for meetings with participants in a noisy environment.
Moreover, it supports two output formats. You can use the shortcut key to improve your working efficiency.
Importantly, it's currently FREE and is accessible to record audio without time limits or any loss of features. In short, with the help of WorkinTool Audio Recorder, recording sounds on Google Meet becomes a piece of cake.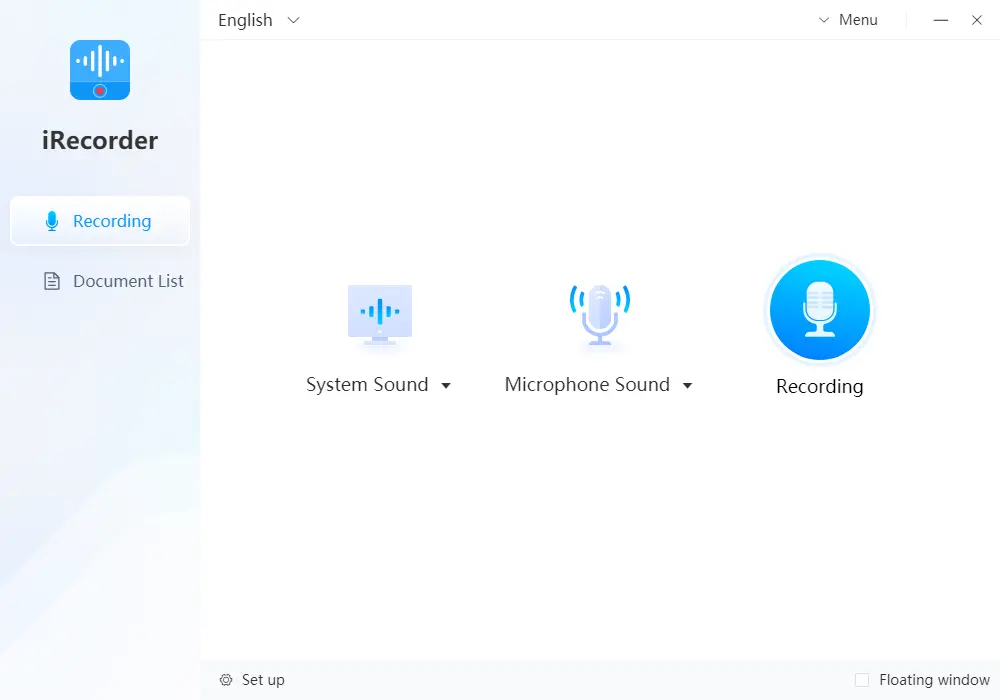 📑 How to Record Audio on Google Meet using WorkinTool Audio Recorder?
1. Open WorkinTool Audio Recorder. Click on the system sound icon and select to record it.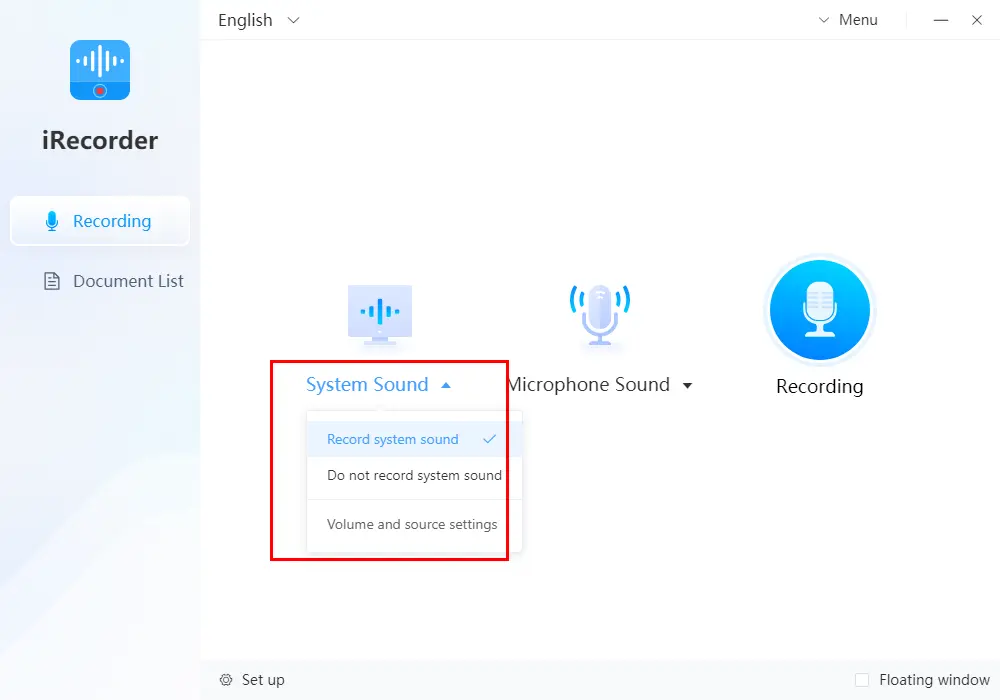 2. Click on the microphone sound icon and choose to record it if you need to record your voice.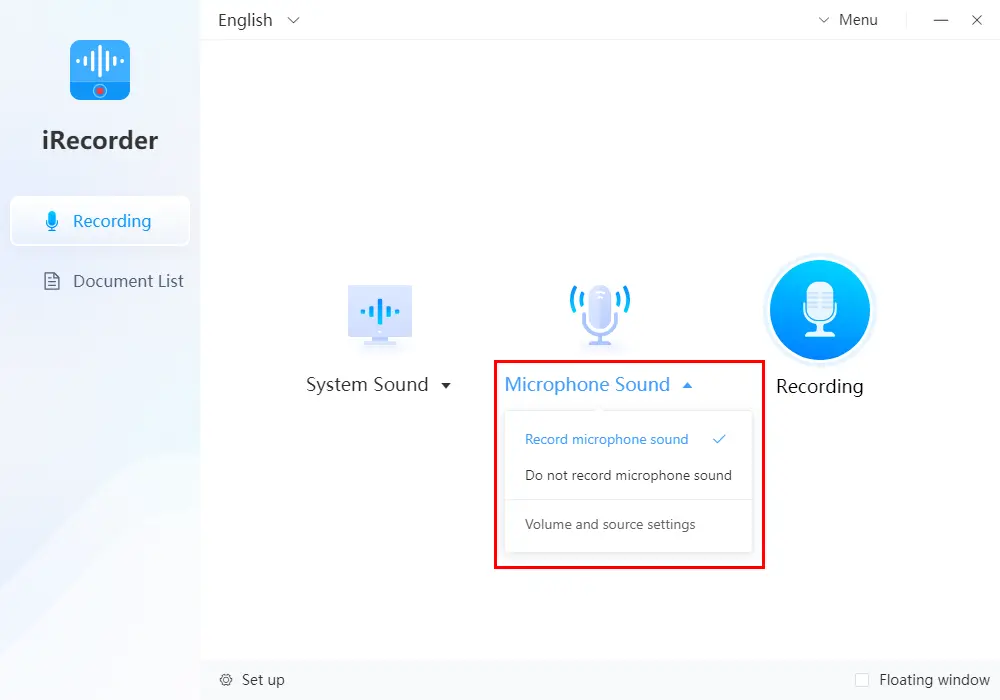 3. Press the recording icon, then you can pause or stop when you want to.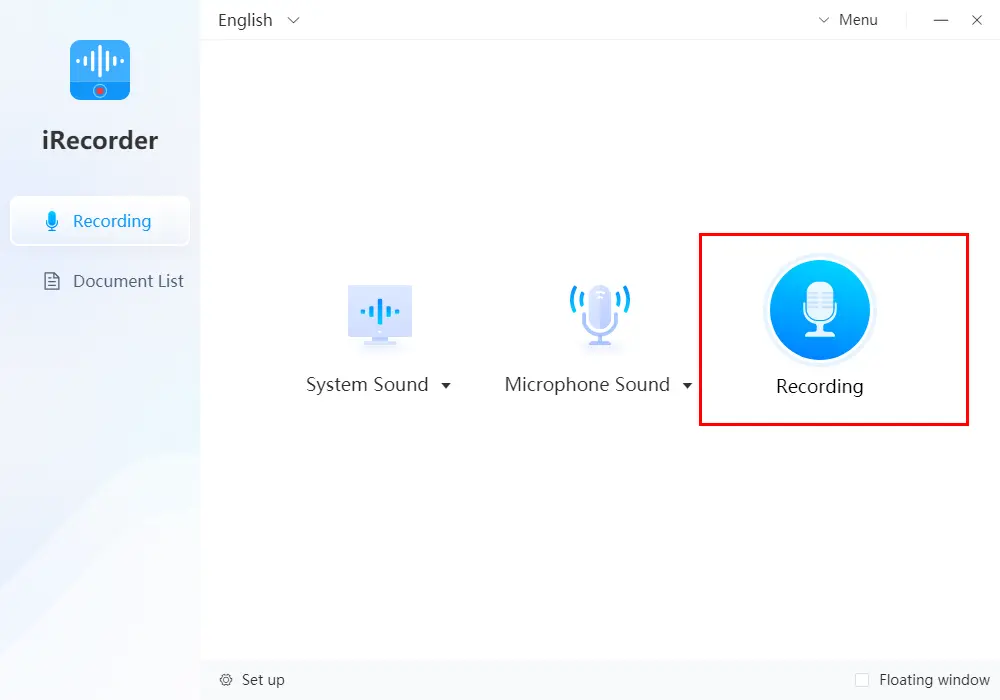 🔔 Note:
The audio file will automatically appear on the document list when you stop recording. Then you can click "more" to edit the file title or other file information.
🔎 Advice for New Users:
There are more features than recording sounds. You can set up valuable settings before recording.
Click "Set up" at the bottom left; then, you can utilize these features under your needs. Now, here's a brief introduction to them.
Source Sound: You can decide the source sound and the proportion of each source. Drag the blue circle to adjust it.
Hotkey: Set the hotkey that you require.
Output settings: Settings like output format, output sound quality, audio noise reduction, and output directory are available.
Automatic save: You can set the time of automatically saving files.
---
How to Record Audio on Google Meet in an Alternative Way?
Recording audio on PC for free is easy with WorkinTool Audio Recorder. Admittedly, there is more than one method to record sounds on Google Meet. Apart from WorkinTool Audio Recorder, EaseUS RecExperts– is a handy tool that can record audio on Google Meet for free.
EaseUS RecExperts is a professional audio recorder allowing users to record internal and external sounds. It also supports high-quality output. There are three levels of audio resolution you can select.
However, EaseUS RecExperts is only costless for its trial version, which allows you to record audio for no more than 10 minutes. The full version costs $19.95 per month, $39.95 per year, and $69.95 a lifetime. Therefore, if your recording time is within 10 minutes, EaseUS RecExperts represents a good choice.
Detailed Tutorial on Recording Audio on Google Meet by EaseUS RecExperts:
1. Open the software, find the audio icon, and click it.

2. Find the orange round icon with the text of REC, then press it.

3. Pause or stop saving the audio file.

You can read more here to compare other audio recorders.
---
Something More to Say
🔎 Why pick WorkinTool Audio Recorder?
WorkinTool Audio Recorder is a professional audio recording tool. As an audio recorder, it is full-featured and easy to use.
There are several convincing reasons to pick it.
Small program size: The output file from WorkinTool Audio Recorder takes up a little PC space.
Unlimited recording time: It allows you to record audio without time limitations.
Currently FREE: All the features of WorkinTool Audio Recorder can be used for free.
Automatic save: You can set the time of automatically saving files.
Optional sound source: System sound and microphone sound are accessible at the same time, and more importantly, you can choose only one of them to record.
Optional sound quality: Four types of quality are available.
Helpful noise reduction: It's a beneficial function for users who need to improve the audio quality further.
Straightforward interface: Simple but distinct navigation helps you quickly grasp how to use it ideally.
Safe use: WorkinTool Audio Recorder protects data privacy and guarantees information security.
---
Wrapping Up
This post mainly focuses on how to record audio on Google Meet for free with an audio recorder. WorkinTool Audio Recorder allows you to quickly and efficiently record voice on your PC without any hidden limits. We sincerely recommend you to use it.