How to Record Audio on Windows in 2023
It seems that recording audio on Windows is difficult. And you may have different needs for recording the sound. Do you want to record system sound or microphone sound? What audio quality do you want? Do you need noise reduction? This article will tell you about the most comprehensive and convenient way to record sound from the PC. In this article, you will gain two channels of voice recording. The first is WorkinTool Audio Recorder, a professional audio recording tool. The second is Voice Recorder, a built-in program on Windows. Please start reading now.
Audios are frequently used media in today's world. Some people listen to music and books via audio, while others record audio out of different necessities. It's simple to record a sound using a mobile phone. However, how to record audio on Windows? To be specific, how to record the system sound and microphone sound on Windows during an online conference? It sounds difficult, but it's easy!
Now I will show you several ways of recording a sound on Windows. The best one is to use WorkinTool Audio Recorder. It's currently free and it's easy to practice.
Please read this article to follow the steps to record a voice on the computer using WorkinTool Audio Recorder.
How to record audio on Windows using WorkinTool Audio Recorder?
Software with the function of audio recording is various. Since there are different options, which one to choose? For both beginners and professionals, the necessary factors mostly include audio quality, audio size, and practicability. Therefore, I recommend you to use WorkinTool Audio Recorder in consideration of all of them.
💡What is WorkinTool Audio Recorder?
WorkinTool Audio Recorder is a free all-in-one audio software. It has a clear interface and navigation, so you can be aware of how to use it once you open it and see the home page. As a professional audio recorder, WorkinTool Audio Recorder provides you with flexible options like record system sound or do not record system sound and more. Besides, it allows you to set volume, source, and output like format, sound quality, noise reduction, and more, meeting your different recording needs.
💡How to record a sound from PC with WorkinTool Audio Recorder?
1. Open WorkinTool Audio Recorder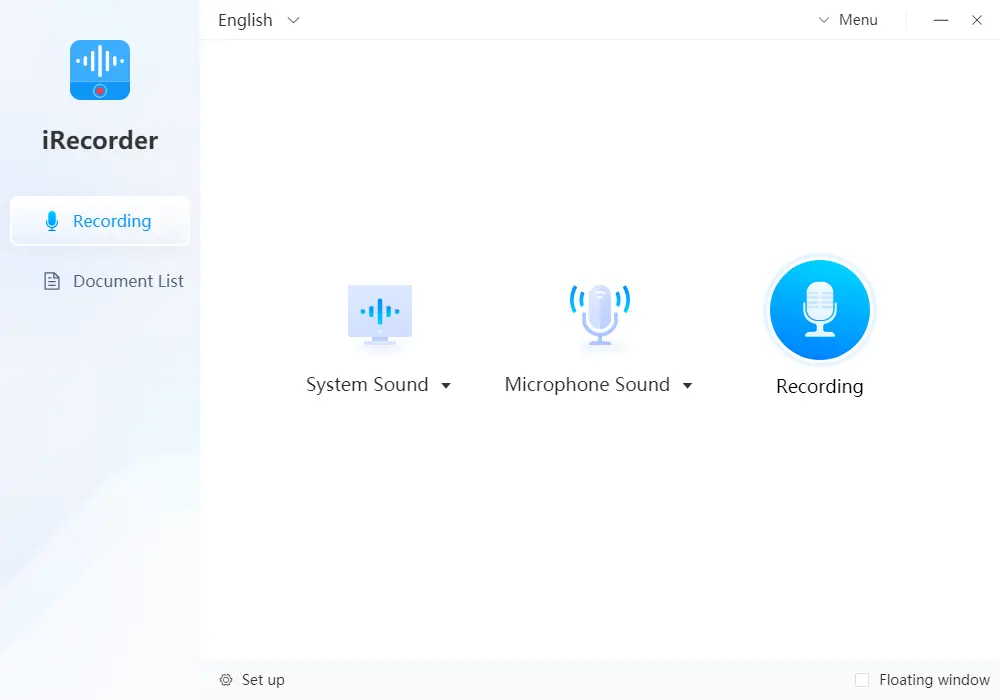 2. Click "System Sound", and choose record system sound or do not record system sound as you want.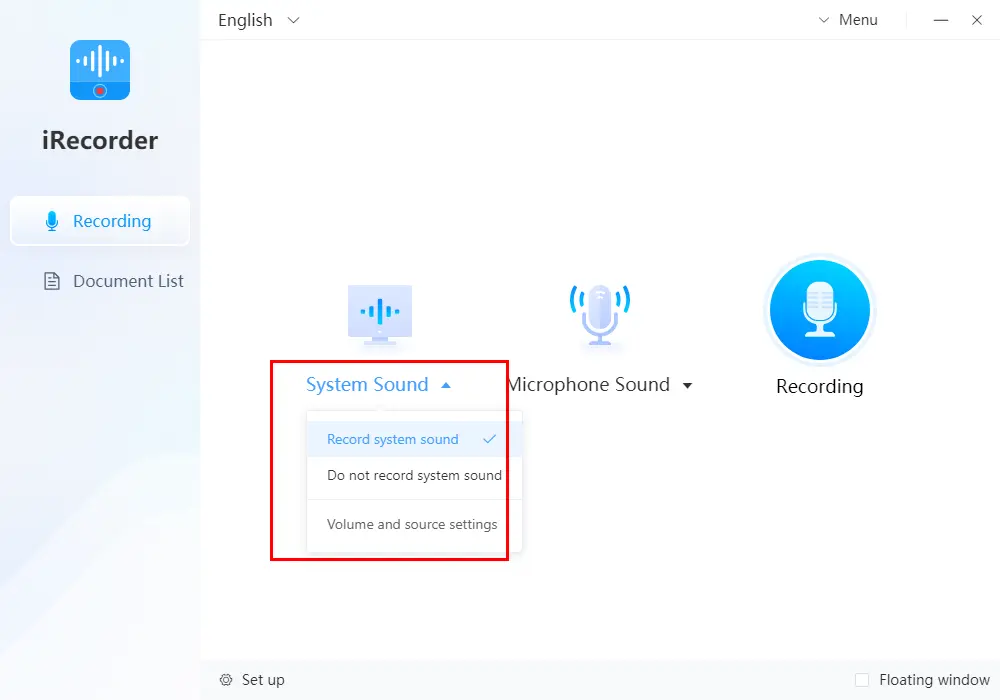 3. Click "Microphone Sound", and choose record microphone sound or do not record microphone sound as you want.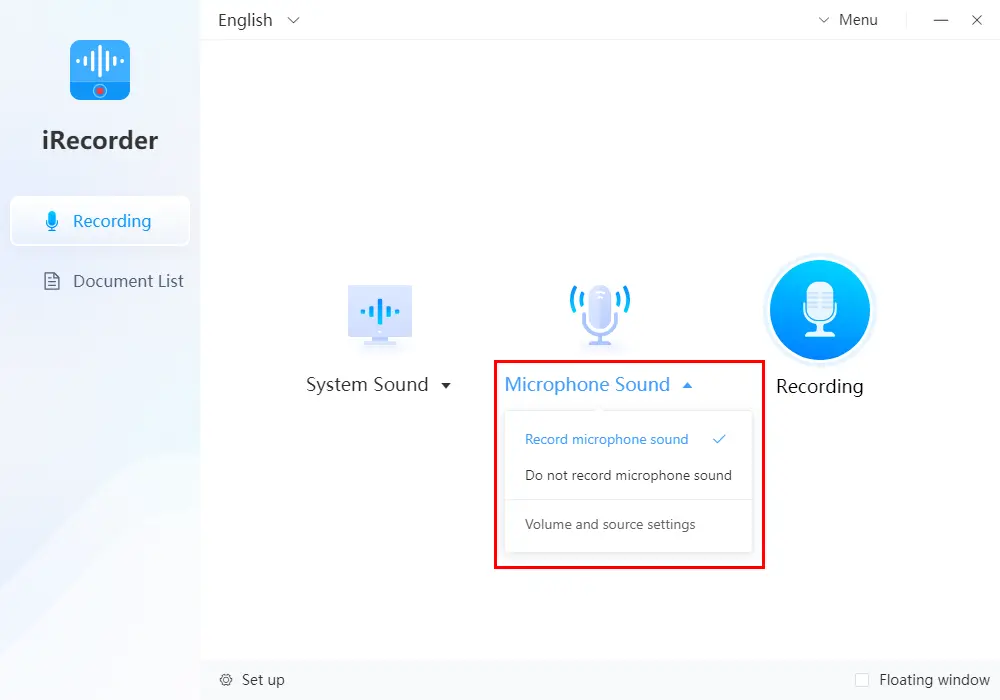 4. Click "Recording" then you can suspend or stop at any time.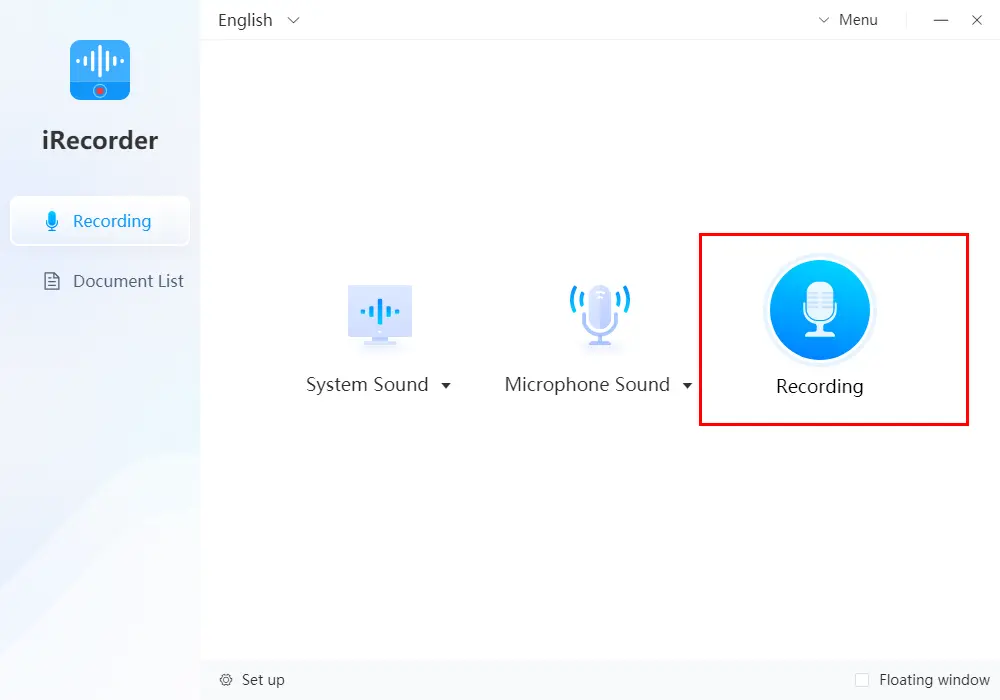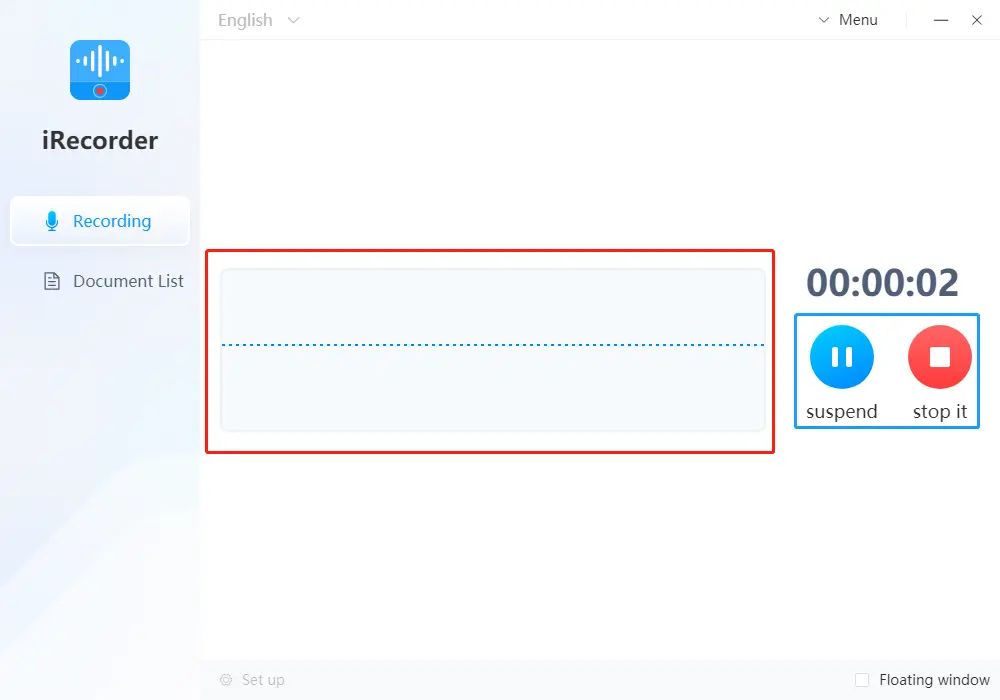 📢Notes:
1. If you stop recording, the audio file will automatically appear on the document list. After that, you can click "more" to edit the file's title or some other file information.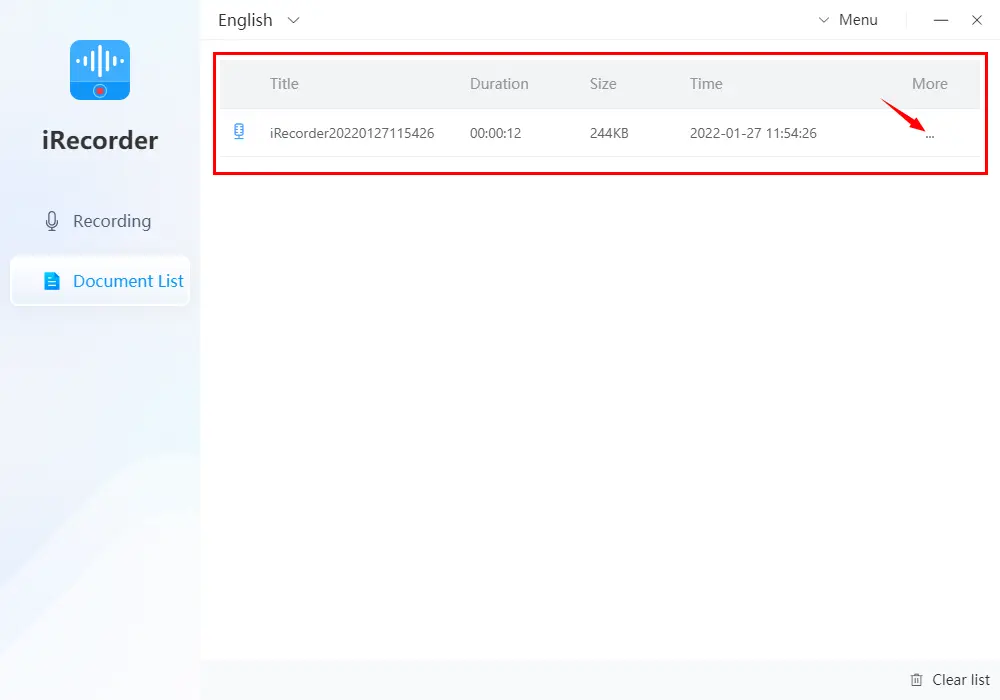 2. Some useful settings:
If you need some other special settings, such as output formats, sound quality, audio noise reduction, and shortcut keys, I recommend you to click "Set up" at the left bottom before you prepare to record audio.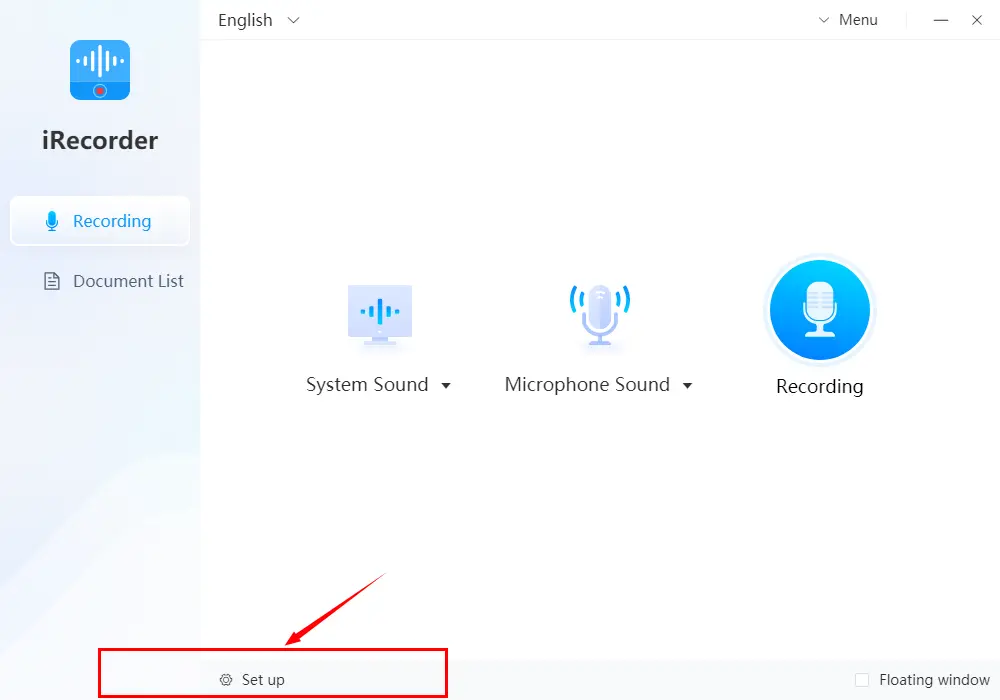 About sound quality, there are four options: custom, low, standard, and high.
For noise reduction, you can choose to open it if you need.
With regard to the output format, you can export in either MP3 format or WAV format.
For shortcut keys, you can set one that you are accustomed to.
About automatic save, you can click "universal" and then set the time of automatically saving files.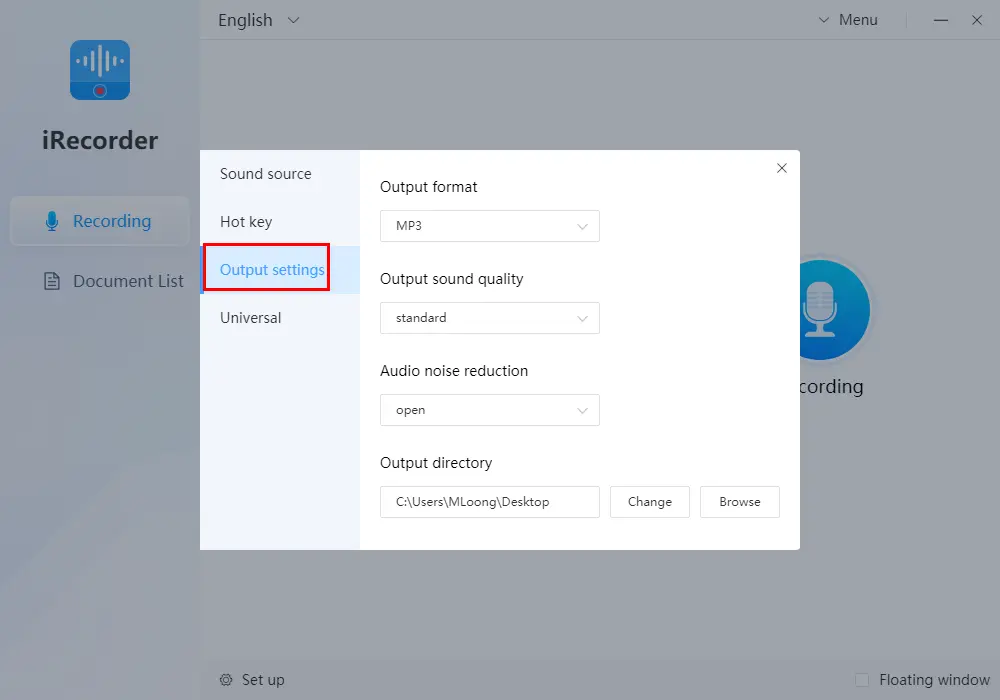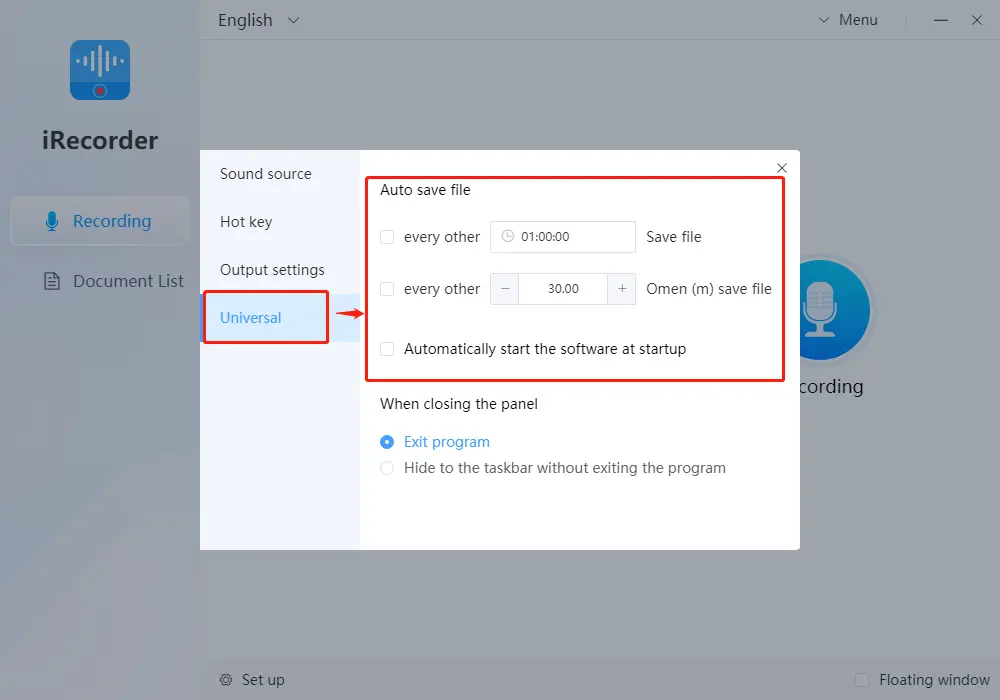 How to Record an Audio on Windows in Another Way
Well, as I have said right now, recording a voice on the PC is not difficult, and there are multiple methods. With the exception of installing voice recording software, using a built-in program in Windows–Voice Recorder represents an alternative channel.
Voice Recorder is an automatically installed program whose interface is super simple and clear. Moreover, the step of recording audio using Voice Recorder is simple as well. And you can pause, mark, or stop at any time.
A detailed guide for using Voice Recorder on Windows:
1. Press the keyboard shortcut –Windows+S, then enter voice recorder or audio recorder in the search box. Find a Voice Recorder and open it.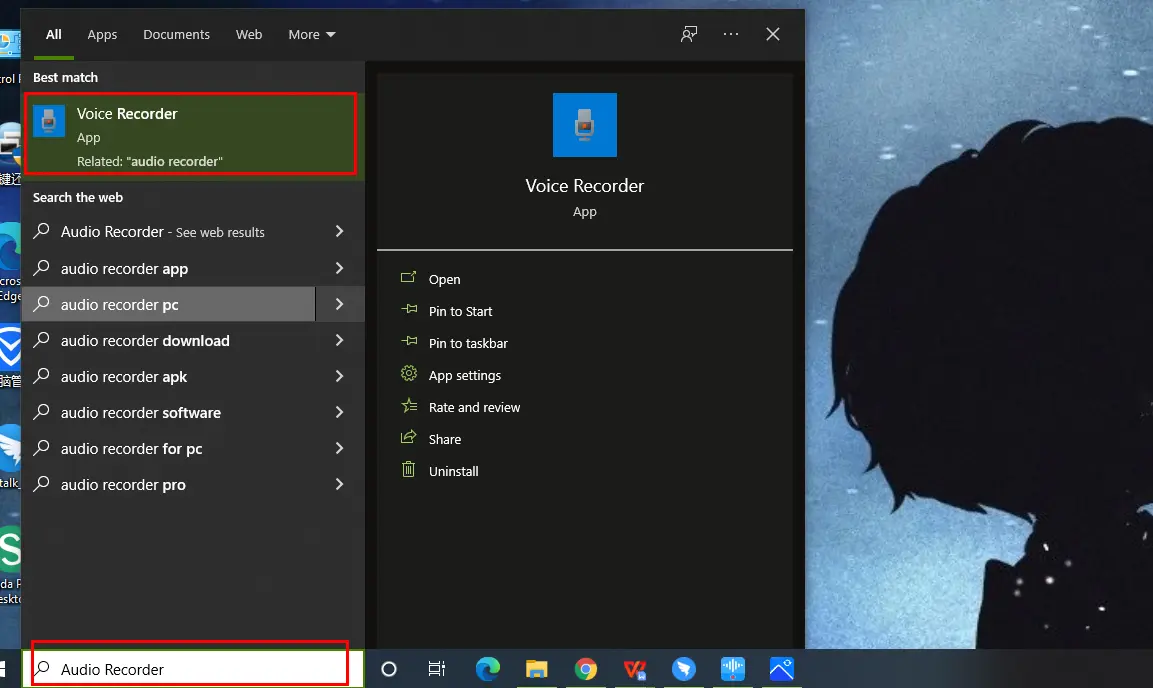 2. See "Let Voice Recorder access your microphone?", click YES.

3. Click the icon microphone, the recording starts.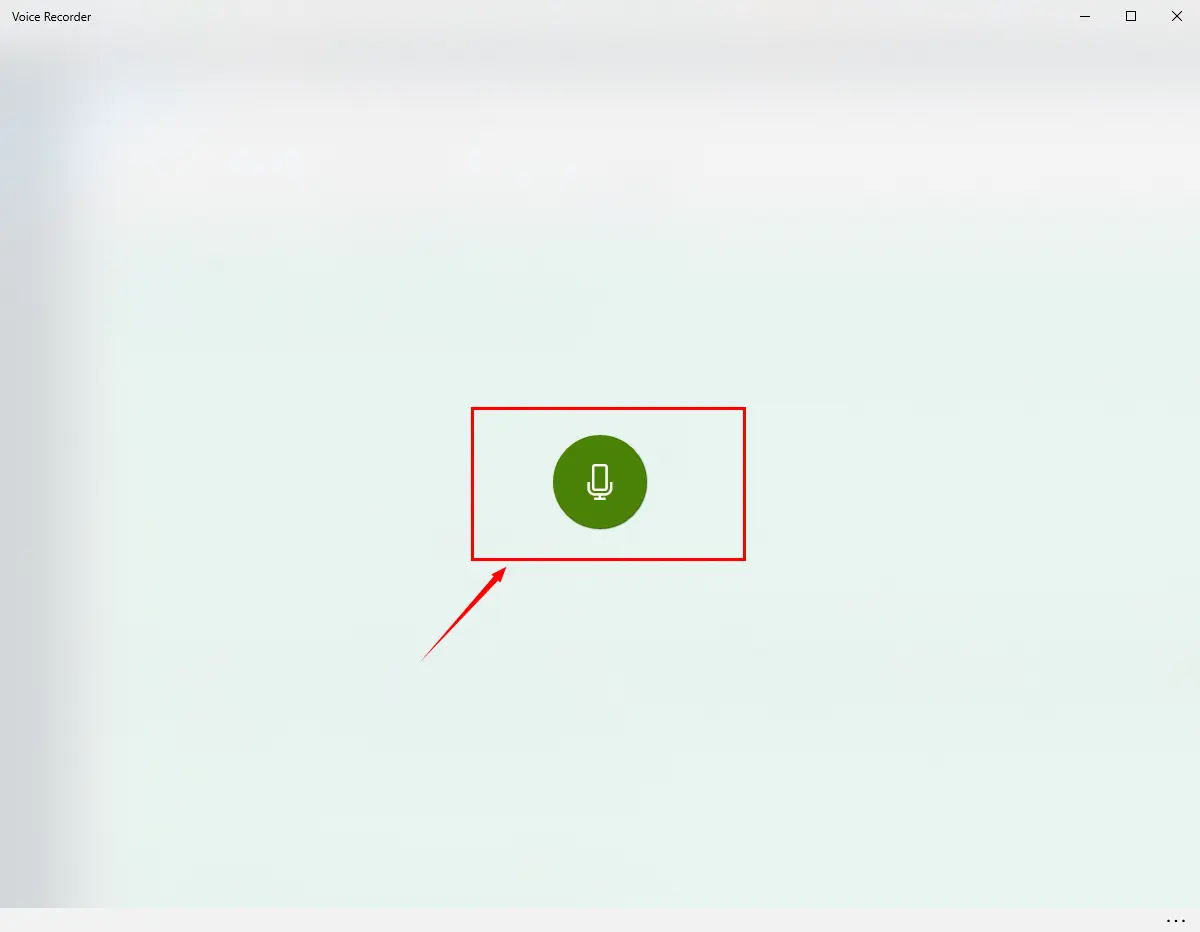 Note: This program doesn't allow you to record a system voice and microphone voice respectively. You must open your microphone, so the Voice Recorder works. Namely, once you use it to record a sound from your computer, it records both system and microphone sound at the same time.
You can read here to know more tools for audio recording.
---
Other Information
📑Why do I prefer to choose WorkinTool Audio Recorder?
WorkinTool Audio Recorder is a newly designed software for audio recording. Compared with other products, it brings users better experience. The following are several specific reasons why I choose WorkinTool Audio Recorder.
Professional application: The developer of WorkinTool Audio Recorder is Shanghai Hudun-Tech Group, a recognized Hi-Tech company dedicated to research and developing office tools.
Small file size: The audio file from WorkinTool Audio Recorder takes up little PC space.
Optional sound source: System sound and microphone sound are accessible at the same time, and more importantly you can choose only one of them to record.
Optional sound quality: Four types of quality are available.
Helpful noise reduction: It's a helpful function for users who need to further improve the audio quality.
Clear interface: Simple but distinct navigation helps you easily grasp how to perfectly use it.
Currently FREE: All the features of WorkinTool Audio Recorder can be used for free. You can use it without personal registration.
Safe use: WorkinTool Audio Recorder protects data privacy and guarantees information security.
Automatic save: You can set the time of automatically saving files.
---
Summary
Recording audio is not something complex, but a high-quality output of audio depends on professional tools. WorkinTool Audio Recorder not only has convenient, practical, and user-friendly functions but also provides high-quality output with small size. It makes the task of recording sound easier. So we sincerely recommend you to give WorkinTool Audio Recorder a try and gain good experience.
Please leave a comment to tell us about your experience with WorkinTool Audio Recorder.
Looking forward to your reply.