Top 8 Best AI Image Generators in Trend 2023 (Recommended)
There are several AI image generators available today, each with its strengths and weaknesses. Therefore, here in this post, we list the best top 8 AI image generators for 2023. You will see the famous ones and also some recommended ones. However, the best AI image generator for you will depend on your specific needs and preferences. Check out it and pick your favorite to create your dream fantasy art right now.
Top 8 Best AI Image Generators in Trend 2023 (Recommended)
Artificial intelligence has revolutionized the way we create and design. AI image generators have generally penetrated into our lives and become indispensable tools for artists, designers, and marketers, enabling them to produce stunning visuals quickly and effortlessly. Now it's not only professionals who can create exquisite paintings. Even people who are not good with brushes can use their endless imagination and proficiency with such tools to create outstanding content. But where can we find one suitable AI art tool for people to use? Don't worry. In this article, we provide an overview of the top 8 best AI image generators in 2023, highlighting their features, pros, cons, and pricing.
---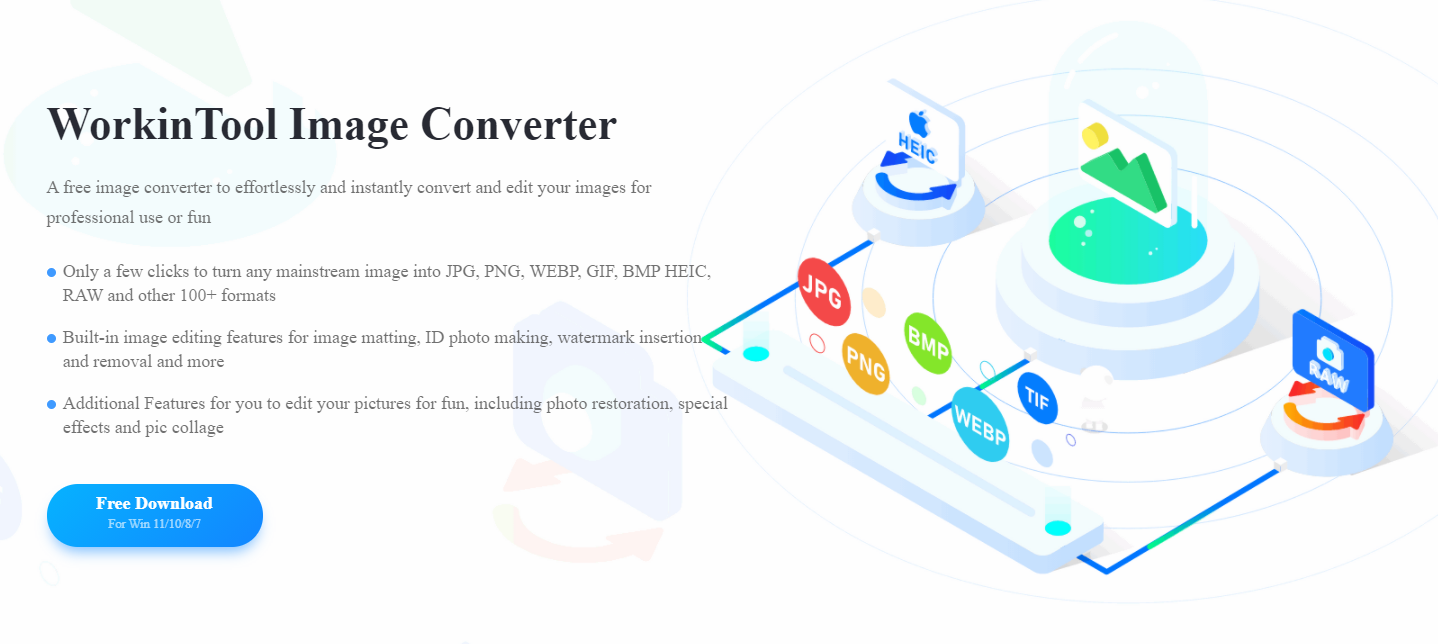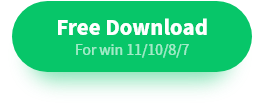 WorkinTool Image Converter is the first tool to put in the list of the top 8 best AI image generators. It is an advanced AI-powered image editing tool. It provides a wide range of features for Windows users. The application has added an AI image converter function in its latest update. This feature allows users to generate images from the text by simply adding the prompts or a similar style image as a sample. It also offers various custom options to adjust ratios, matching degrees, processing steps, algorithms, and styles. In this way, users can create their own unique art in just a few seconds. If you don't know how to use this feature, please check our instructions on how to generate images from text using WorkinTool.
Additionally, in the version, the application also adds another feature to change the picture DPI. WorkinTool Image Converter is designed to be highly user-friendly, making it easy for anyone to process and edit images. It will offer every user a few trials for users to experience the power of AI image generation.
---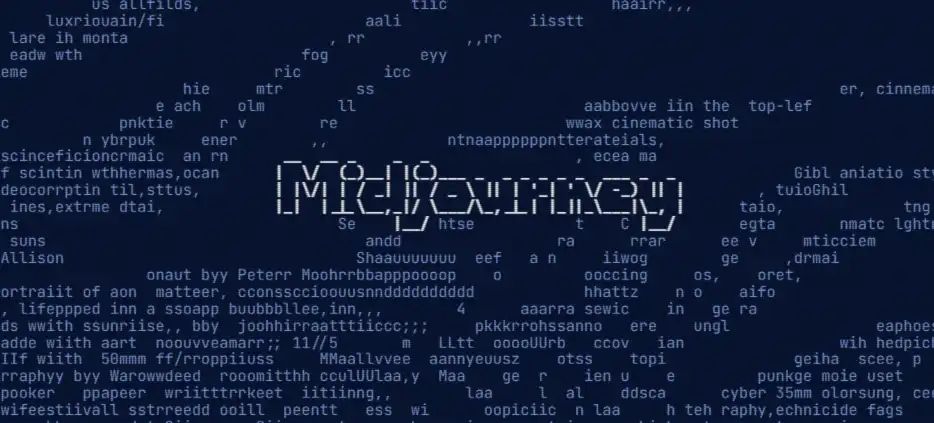 For the second tool on the top 8 best AI image generators, Midjourney wins. It is an AI text-to-image generation model within Discord. Users can literally use this tool right in Discord. It uses language prompts to generate creative and abstract images. Basically, this tool is the most popular AI art generator in the market. Users can describe various content like concepts, scenes, characters, emotions, or anything imaginable. Then Midjourney will create visual graphics of those ideas. With its powerful learning approach, Midjourney is able to generate incredibly dreamlike and mind-blowing art that receives more and more people's attention and love.
---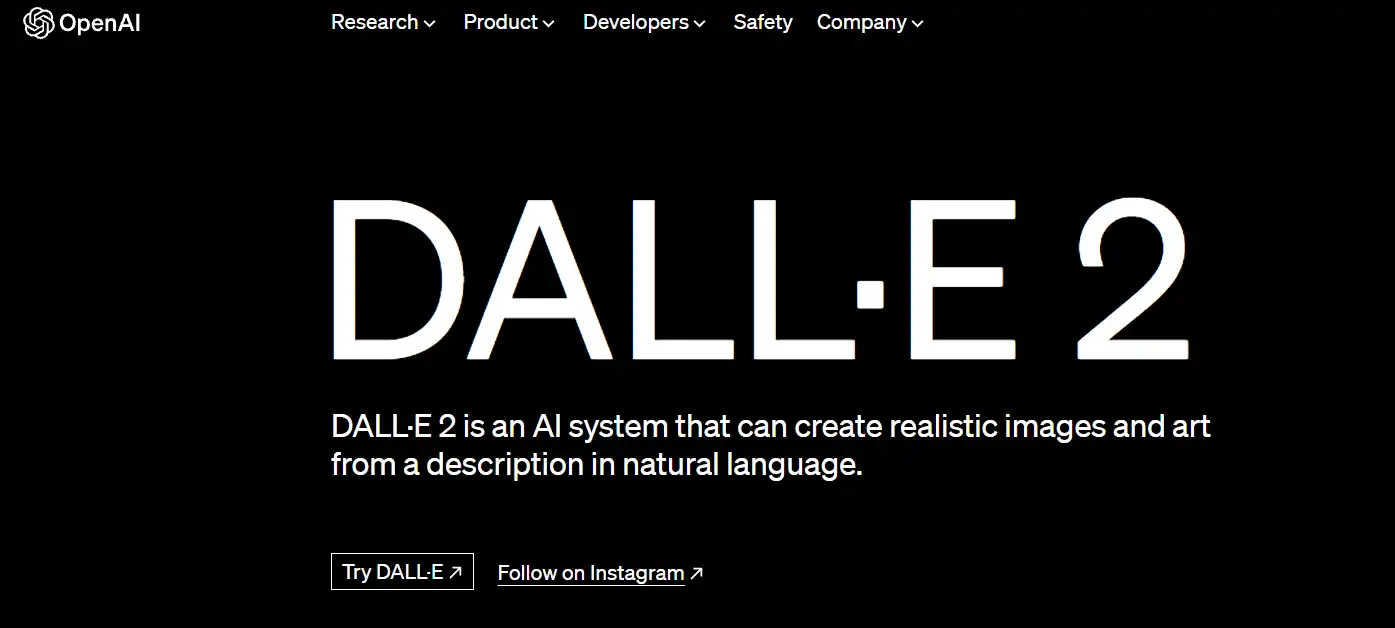 DALL-E 2 is an artificial intelligence program developed by OpenAI. It can generate high-quality images from prompt descriptions. You can see it as an extension of the original DALL-E model. The former model was released in 2021 and gained attention. It is able to create novel images of everyday objects and scenes from textual prompts. DALL-E 2 builds on this capability by incorporating a more extensive and diverse dataset. Also, it comes with a more powerful neural network architecture, resulting in even more impressive and creative image generation.
---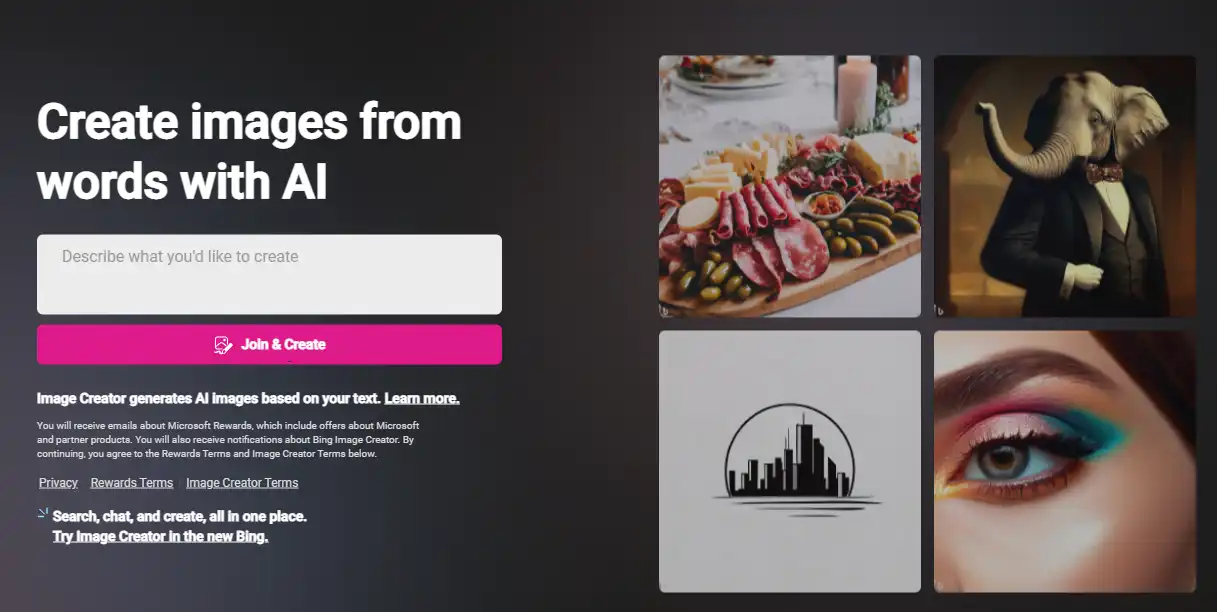 Bing Image Creator is a tool that uses the upgraded service provided by DALL-E. It is capable of producing high-quality images as quickly as possible, if not faster. The best part? It's completely free to use for 100 pictures! All you have to do is head to the website. Sign in with a Microsoft account to start generating art. One of the most convenient aspects of this AI generator is that it can be accessed in the exact location of Bing's AI chatbot, New Bing Chat. Isn't that amazing?
---

Compared to DALL-E 2, the outputs from Craiyon may not be as high-quality. However, the light spot of this generator is that you can receive unlimited prompts and continue to refine them until you achieve the desired result. Also, It is completely free without a penny. However, you will need to wait a little bit longer for the outputs. Moreover, the website is straightforward and user-friendly. And all the features together make it a strong competitor in the AI art generation space.
---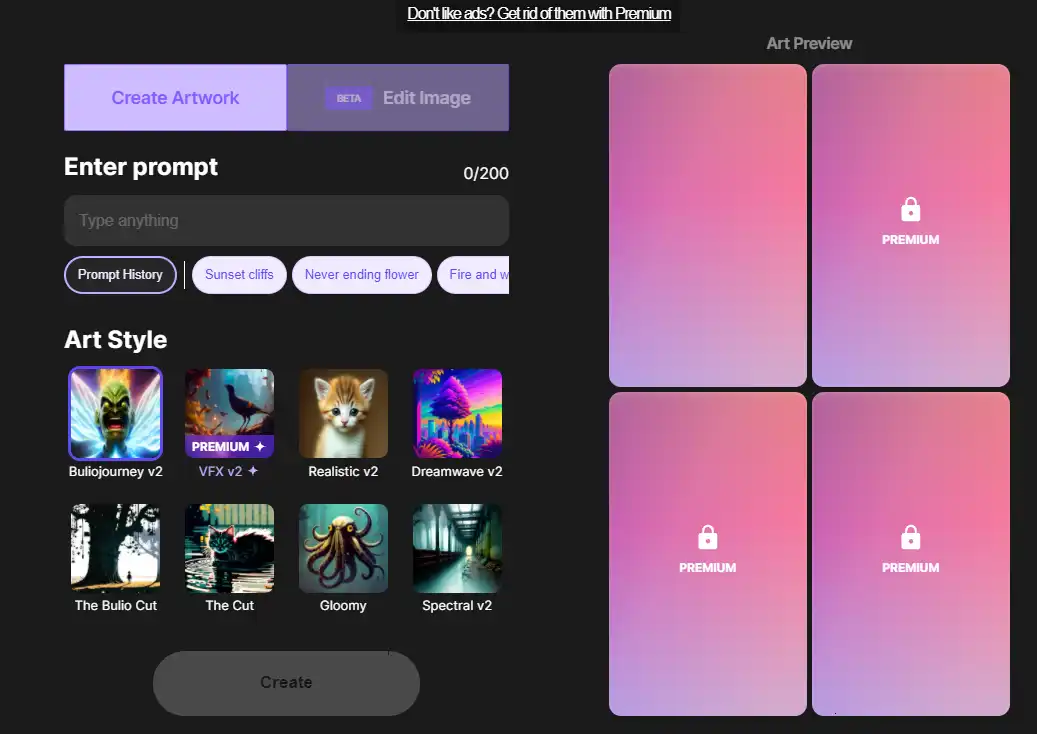 Dream by WOMBO starts with an app in the first place. This app has made all its way to the 2022 Google Play awards. However, now it provides an online AI art generator to offer users the text-to-image service. As a user, you can access it for free to generate images by putting descriptive text prompts. If you subscribe to the premium membership, you can get full access with unlimited image outputs. It even has a Discord group for your private image generation.
---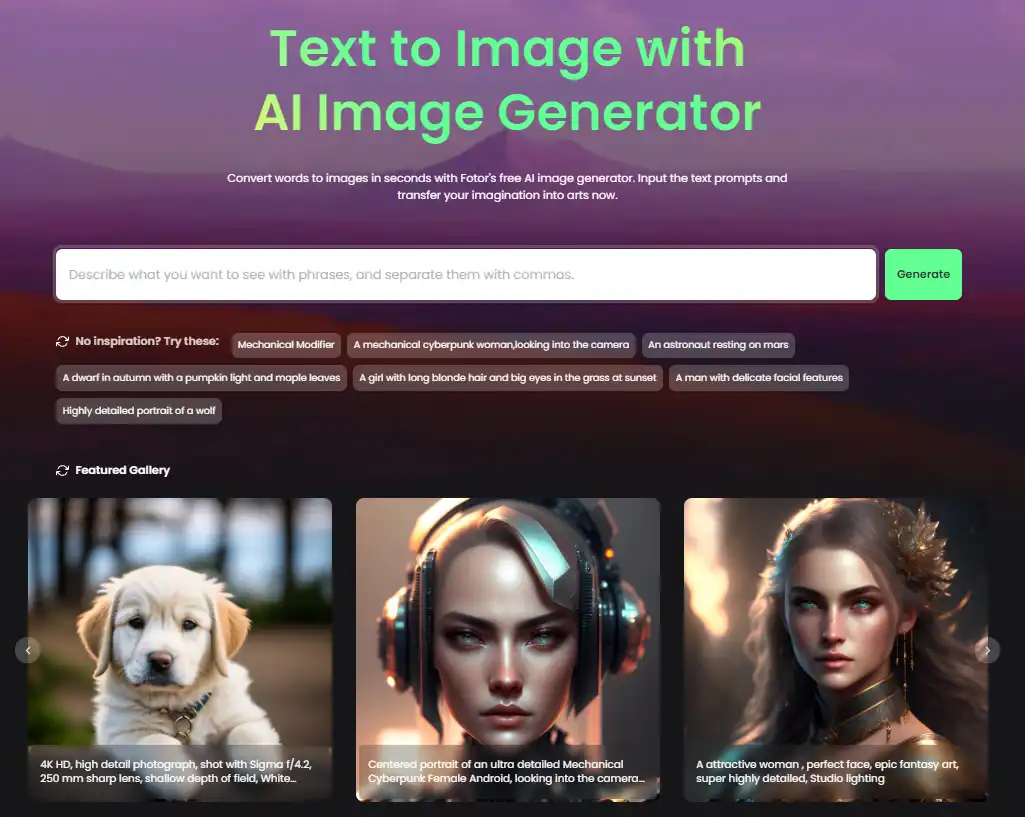 Fotor is a popular online photo editor. And now, it also launched an AI-powered image generation tool. Like other similar tools, it allows users to enter a text prompt and see an AI bring that description to life by generating a custom image within seconds. Whether your desired picture is a realistic portrait, anime character, digital painting, or any other visual, AI can handle it with ease. Not to mention its simple interface and instruction. Novices and professionals alike can now generate high-resolution, custom images on demand.
---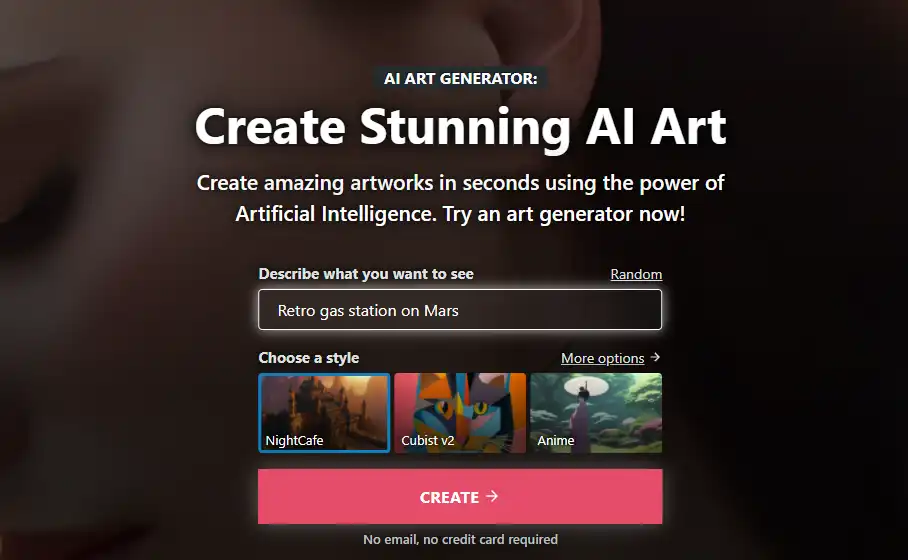 NightCafe is also an AI-powered image generator that uses advanced machine learning algorithms to create high-quality, original images. NightCafe is capable of generating a wide range of images, from abstract designs to realistic landscapes and portraits. Its algorithms are trained on massive datasets of images, allowing it to learn and mimic the patterns and styles of different image genres and artistic movements. With NightCafe, users can generate custom images on demand with a level of speed and precision that would be difficult to achieve using traditional image editing software. From graphic designers and artists to marketers and content creators, NightCafe offers a powerful and innovative new tool for generating high-quality, original images.
---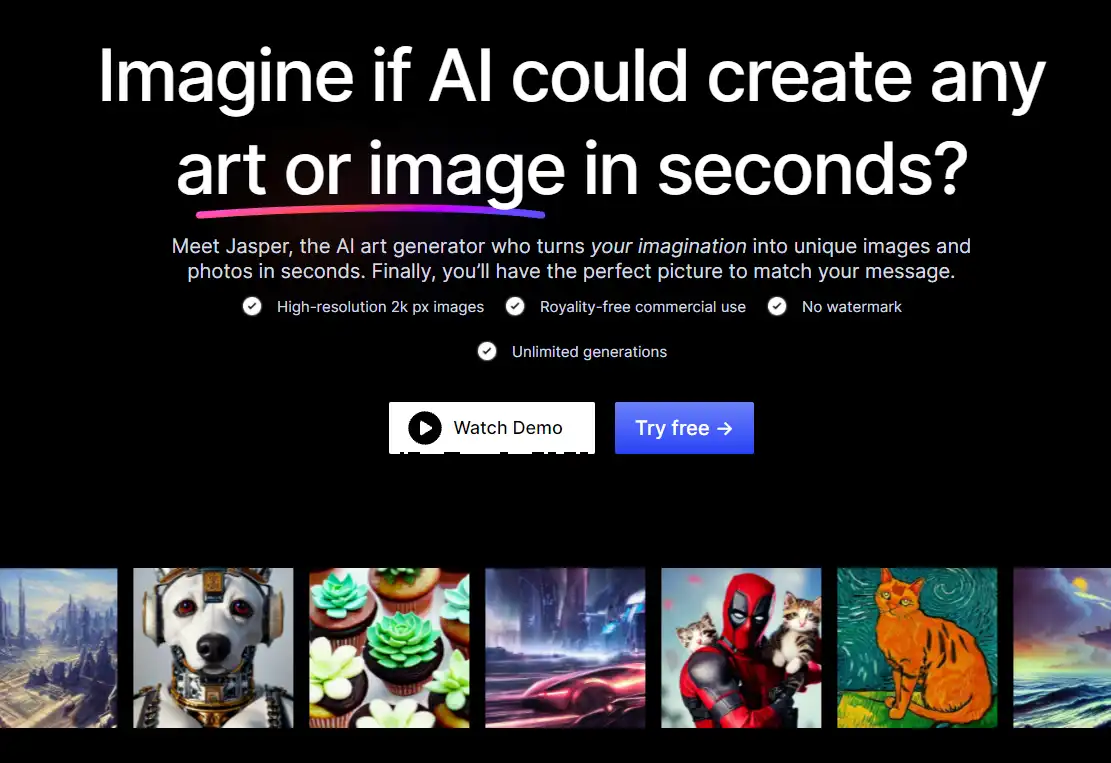 Jasper AI Generator is an advanced image generator that uses state-of-the-art machine learning algorithms to create high-quality, realistic images. It is developed by the team at Jasper Labs. It creates images from natural landscapes and cityscapes to portraits and abstract designs. With its ability to learn from vast amounts of data and generate images in real-time, Jasper AI Generator represents a significant breakthrough in the field of computer vision and image processing. With endless possibilities for text-to-image generation, Jasper AI Generator opens up new creative avenues for individuals, businesses, designers, and more.
---
Summary
In conclusion, the top 8 AI image generators in 2023 cater to a wide range of needs, from generating images from text descriptions to enhancing low-resolution images. Each tool has its unique features, pros, cons, and pricing, so it's essential to consider your specific requirements when choosing the best AI image generator for your projects. By leveraging these powerful tools, artists, designers, and marketers can streamline their workflows and produce stunning visuals that captivate their audiences.