Top 3 Best Free Screen Recorder for Windows 10 in 2022
Are you looking for the best free screen recorder but fail? I will present you with the three best free video recording software that I have tested. WorkinTool VidClipper is the first one that I pick, for it can not only record the screen but also can edit it during as well as after the recording process. It is powerful and professional. Most importantly, it is completely free without any limits and requests for you. The operation is quite friendly to beginners. Have a trail of it right now.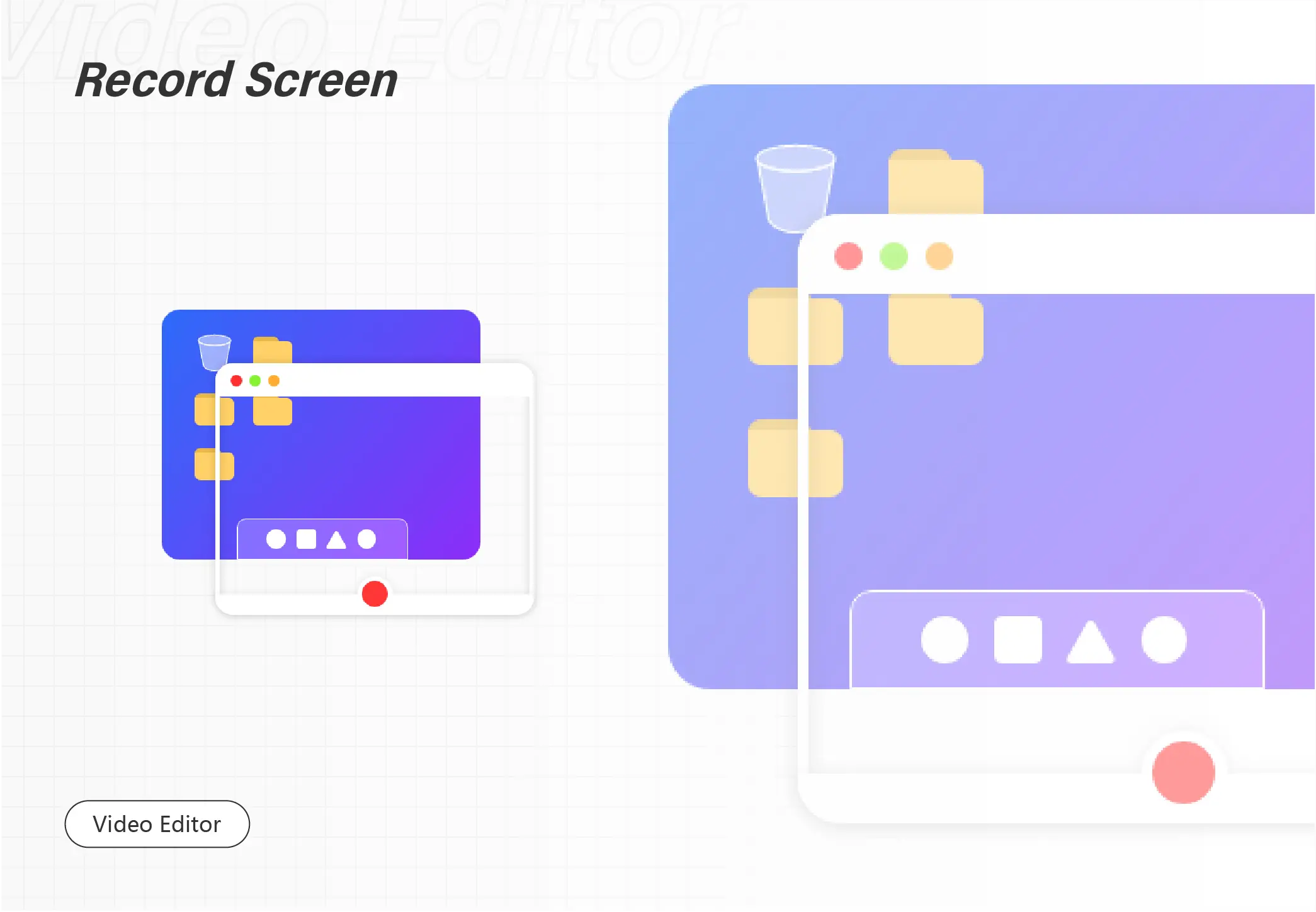 Top 3 Best Free Screen Recorder for Windows 10 in 2022
Nowadays, there is more and more screen video recording software, and the functions are more and more complicated, but it is a bit dazzling. It takes time to learn after downloading, which is a waste of time. Some are not even free at all, and some of them have limits on how long and how many times you can use them. It seems that it takes some time to find truly effective and free video recording software. But don't worry, in this post, I'd like to recommend to you the top 3 best free screen recorder for Windows 10 that I have selected from a wide range of software in the market. I will present you with the brand background, test results, and key features of the three tools. They are:
WorkinTool VidClipper
OBS Studio
ShareX
Review of the 3 Best Free Screen Recorder
WorkinTool VidClipper is an all-in-one video editor that is new to the market. As a screen recorder, it is so powerful that it can meet most of your needs. You can choose the recording area, set the recording audio, the output quality, and the format of the video. The best point is that you can use some drawing tools during the recording, such as lines, brushes, arrows, shapes, etc. These tools are very helpful if you need to explain something through screen recording. Its interface is so concise and comfortable that even new video editors can use it without any effort. Also, only by picking and clicking, you can record the screen fast and easily.
What makes it prominent among numerous free screen recorders is that it has a long period of free trial and all its functions are FREE without any request. There are no limits on the time and the number of usage times. You can use it with ease. Another outstanding advantage of it is that it is lightweight. The size of its program is nearly 1 MB, which is smaller than most free video recording software. Furthermore, not only can it record the screen, but also it can edit it. It realizes making a video clip, combining videos, converting videos from/to numerous formats like converting MP4 to MP3, MP4 to MOV, MOV to MP4, and more, editing a video with text, audio, stickers, filters, etc.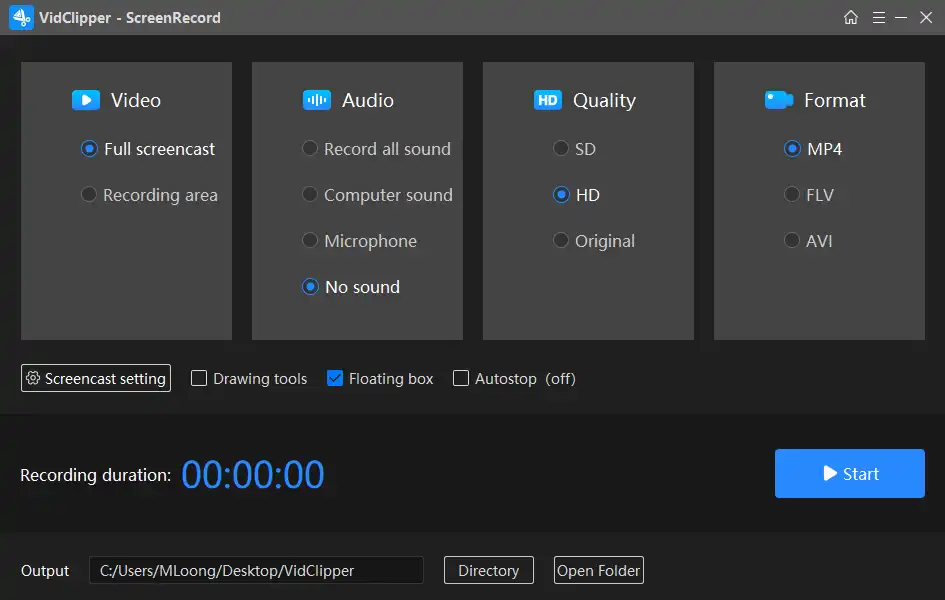 Pros & Cons of WorkinTool VidClipper
😆 Pros
🙁 Cons

Completely free
Easy-to-use
Lightweight
Multiple editing tools
Smooth recording process
High-quality output
Floating bar available

The online version is still not available
Another best free screen recorder that I suggest is OBS Studio. It is a free and open-source desktop tool for video recording and live-streaming. It is more inclined to the video recording of live-streaming games on Discord, YouTube, Twitter, and other platforms. Furthermore, it is worth mentioning that it supports many mainstream systems, like Windows, macOS, and Linux. As for the operation, it is more suitable for professionals, for there are many professional video and audio parameters that can be set.
But for beginners, I don't recommend you to select it to record screen, for the operation of it is more complicated for new users. In addition, it is not in favor of the floating bar and editor tools during the recording process. To use it, you have to choose a video source, like YouTube videos, Twitter, etc., or you can only get the record of the blank screen.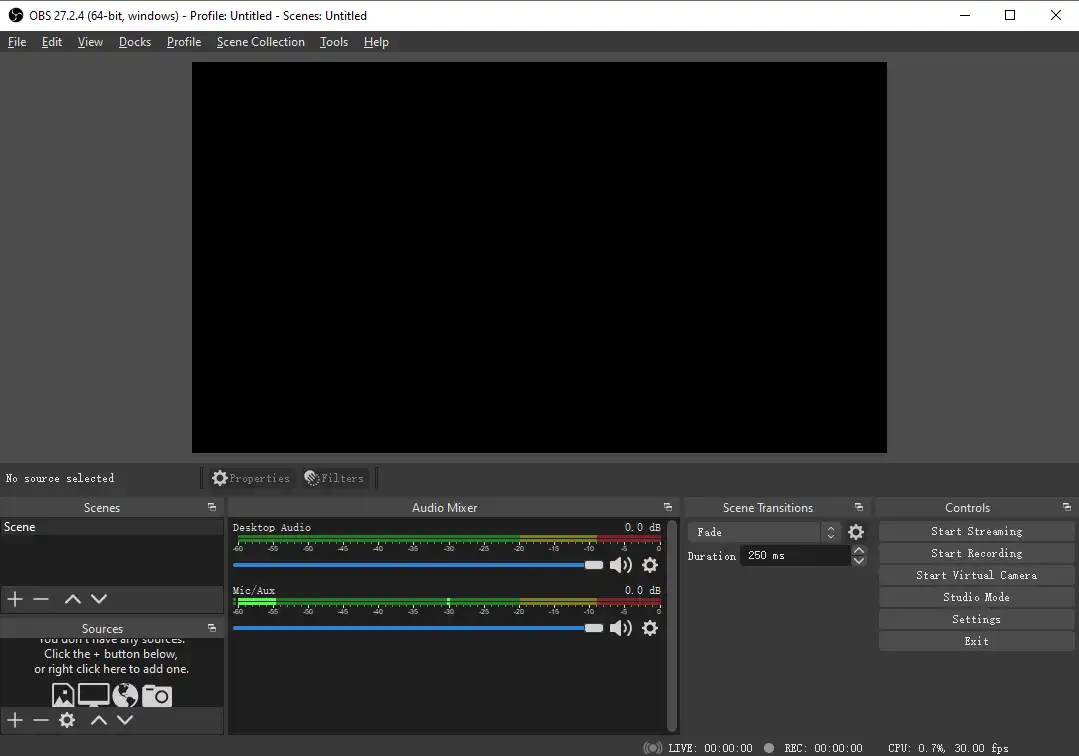 Pros & Cons of OBS Studio
😆 Pros
🙁 Cons

Free without limits
Professional parameters settings
Game recording available
Supported multiple platforms

Difficult operations for beginners
No floating bar
No editing options
ShareX is a free and open-source screenshot and screencast program for Microsoft Windows. It can automatically match languages ​​according to different users, and it supports dozens of mainstream languages. As a screen recorder, it realizes outputting the recording video to MP4 and GIF. That means you can also make vivid GIFs with it.  However, before recording, you need to download an extra resource package, and you need to be connected to the Internet. Another handicap of it is that the screen video cannot be edited. And it is not feasible to record game videos with it.
On the other hand, it is also a powerful screenshot. It is recommended to use shortcut keys for screenshots. The shortcut key settings of ShareX are relatively free, and you can add shortcut keys corresponding to functions by yourself. It provides a simple editor, and drawing, writing, and coding are all available. The color and style are adjustable. It also has a powerful function of directly sending the screen recording to other platforms, like Twitter, Discord, Facebook, etc.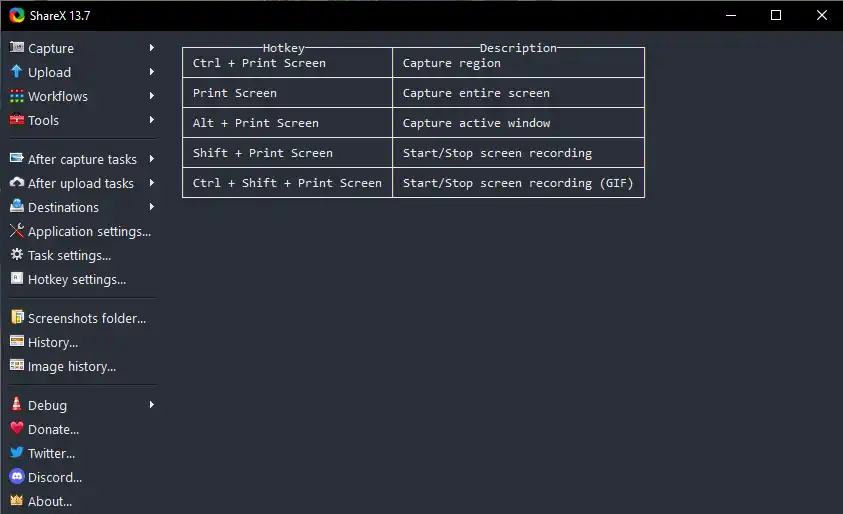 Pros & Cons of ShareX
😆 Pros
🙁 Cons

Free
Match language automatically
Screenshot supported
Recording and outputting GIFs is feasible
Multiple hotkeys

Need to download an extra package
Video editing is not available
Need installation
Not suitable for games
Comparison of the 3 Best Free Screen Recorder
| | | | |
| --- | --- | --- | --- |
| Features/Tools | WorkinTool VidClipper ⭐⭐⭐⭐ | OBS Studio ⭐⭐ | ShareX ⭐⭐⭐ |
| Price | Completely free | Cost-free | Free |
| Operations | Easy and smooth | Hard for beginners | Hard to find the start button |
| Interface | Clear and simple | Complex with small buttons | Narrowing options |
| Floating bar | Has | Not available | Not available |
| Editing Video Tools | Available | No | No |
| Functions | Multiple for video editing | Simple for screen recording | Screenshot and screen recording |
| Game recording | Yes | Yes | Not suitable |
| Size | nearly 1 MB | 112 MB | 7 MB |
Wrapping Up
Now you may have a basic understanding of the three best free screen recorder that I have recommended. All of them have their advantages and disadvantages. It depends on your actual needs to choose one of them. If you want free video recording software to transcribe teaching lessons, operation steps, or video assignments, then I suggest WorkinTool VidClipper. The reason is that it is easier to operate and can be used to edit videos. If you are a keen gamer and want to record your gaming time, then you can pick more professional tools, like OBS Studio, and WorkinTool VidClipper. If you want a tool that accomplishes screenshotting and screencasting, then you can select ShareX.
On the whole, WorkinTool VidClipper has more comprehensive functions, easier operation, and is more suitable for the choice of the public.
Products Reviews:
TrustScore
4
|
323
reviews