Top 8 Best Recycle Bin Recovery Software Free 2023
In this article, we've provided the 2023 best Data Recovery Tools for recycle bin recovery and found eight that fit all of your needs. This article details the price of the software, the applicable system, the types of scannable files, the speed of scanning, and the user experience, and comments on many aspects.
WorkinTool data recovery software is the most cost-effective of the top 10. Fast recovery works well and offers a 500 MB free data recovery trial experience. It even pays half the price of other software. So, let's take a look at the list below and select your favorite application download experience.
Top 8 Best Recycle Bin Recovery Software Free 2023
Regular users of computers should know. When you delete user data and data for storage space needed for other file content, you inevitably go through the recycle bin to empty this process. The issue is that, intentionally or unintentionally, you will throw any files you still need into the recycle bin. It's not a big deal if your files are still in the recycle bin. You can also recover your files directly from the Recycle Bin. Once you've emptied the Recycle Bin, you may need to seek help from third-party data recovery software if you want to recover lost files. In order to help you quickly find the most suitable and appropriate data recovery software to solve the problem, we will present you with the top 8 best Recycle Bin Recovery Software in 2023.
💝 WorkinTool Data Recovery

💛 Disk Drill

💚 Stellar Data Recovery

💙 EaseUS Data Recovery Wizard

💜 R Studio

🤎 Recuva

🖤 Wondershare Recoverit

🤍 Togethershare Data Recovery
---
Top 8 Best Recycle Bin Recovery Software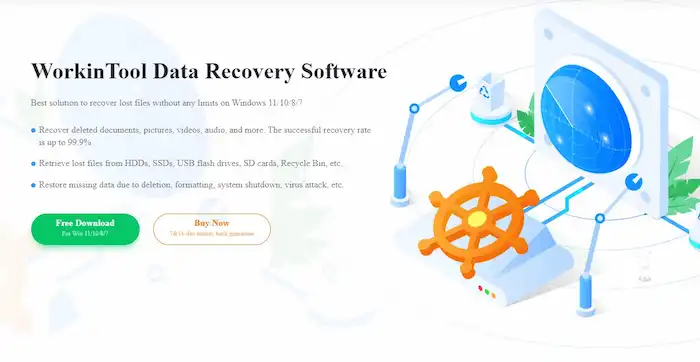 Performance Recovery: WorkinTool data recovery software is a perfect file recovery tool. It is configured with state-of-the-art algorithms that can scan over 500 file types and restore them to their original state. The objects scanned include any external storage device (SD card/CF card, USB flash card, hard drive/Solid State Drive, and a range of external storage devices). The home page provides recycle bin recovery options for users to choose from. It is perfect for personal home use as well as corporate use.
Scanning Speed: It provides two scanning methods for users to select from. It provides a quick scan at the beginning of the scan, and the user selects the area to scan in this mode. For example, when you choose a recycle bin, it automatically starts working. This process usually takes at most 5 seconds and is able to scan out about 95% of the file's memory. But if you're looking for precisely that 5%, you can opt for a deep scan. It may take longer, but it works better.
User Experience: This software can meet all the needs of modern users for data recovery software. It's simple, and the UI is stylish, but it needs to take over. The user interface lets the user know at a glance what to do to complete the necessary data recovery process. It is on the home page on the setting of the Recycle Bin Recovery settings to help users omit the scanning of files after the positioning of this process. Details are taken into account for user intent. The only downside is that the current version doesn't include a Mac.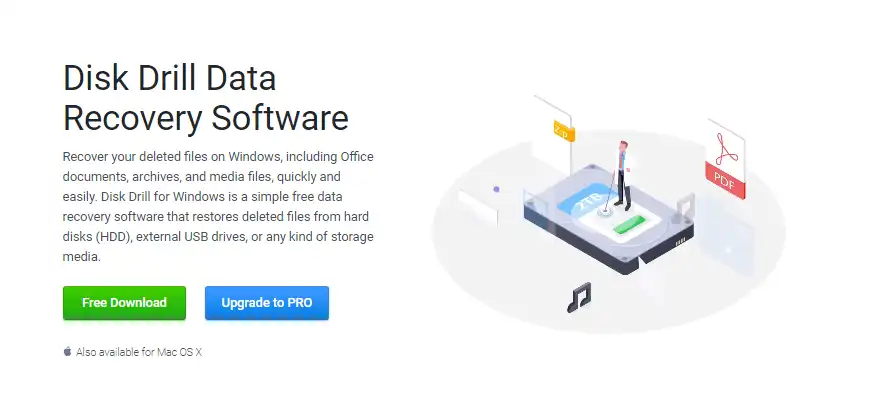 Performance Recovery: This software is also a well-known professional data recovery software. Users can use it to scan a variety of data storage devices, including pcs, hard drives/solid state drives, USB drives, SD/CF cards, digital cameras, and iPhone/Android (Mac ONLY), to find out what files they want to recover. The official website supports the scanning and identification of up to 346 file types, including various image, video, and audio files. But unfortunately, it only promotes scan by disk partition, no recycle bin recovery, etc.
Scanning Speed: Although the software also offers both fast and deep scanning modes, users need to make a payment upgrade to use it. It is also very simple to scan, but the user only needs to select the disk to scan, based on the file type, to find the corresponding file and restore it. The fast scan mode is relatively fast. It takes about half a minute to a minute. The depth scan takes about 1–2 hours.
User Experience: The UI design part is relatively clean but could have a better cut. But it allows you to recover data usually. The steps are relatively simple for novices. However, the software has support for the document preview function. Sometimes it can cause the software to be unresponsive or the computer to delay. What's impressive is its ability to display file recovery rates and provide filtering.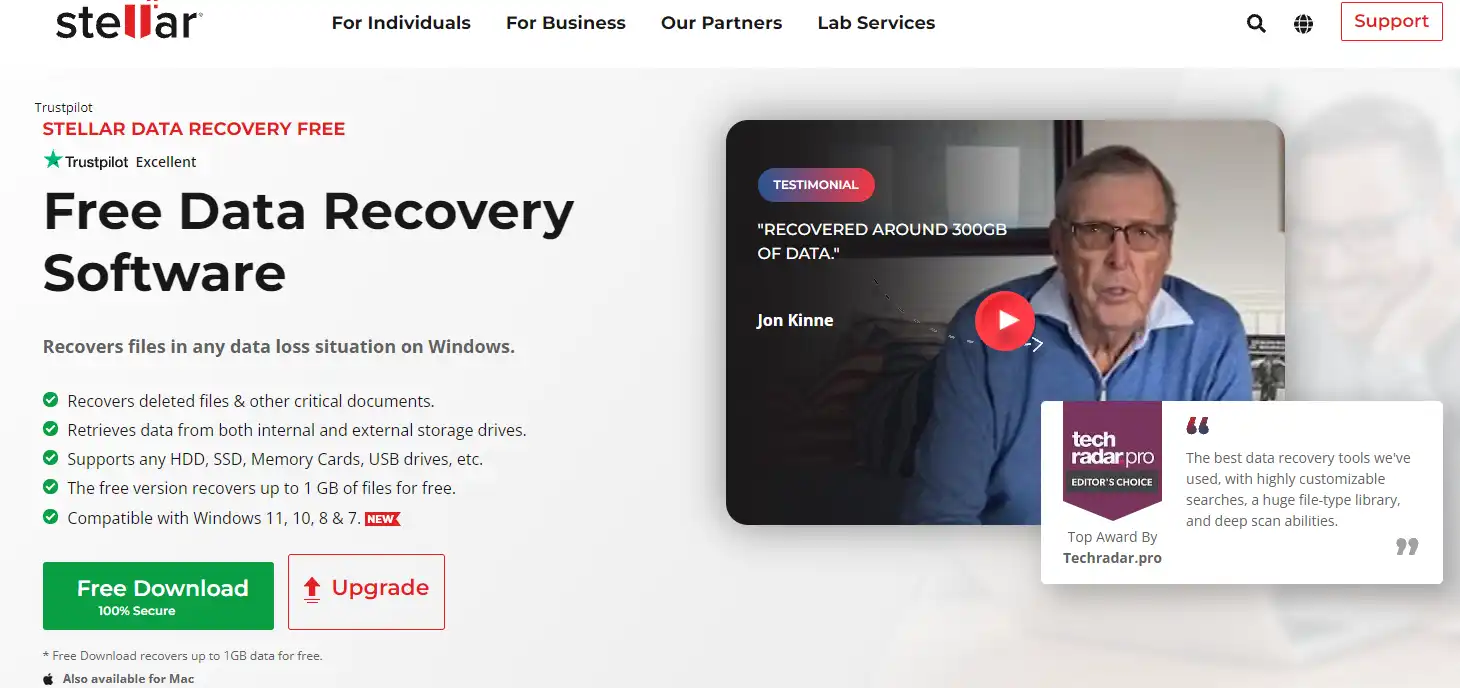 Performance Recovery: This recovery tool also works with missing USB drives, digital cameras, memory cards, flash drives, SD cards, micro SD cards, or CF card contents. The software can effectively retrieve data under various loss conditions, such as deletion, drive formatting, disk corruption, loss, or deletion of partitions, drive errors, system crashes, and so on. The recovery of the file effect is also better. There are compatible versions of Windows and Mac.
Scanning Speed: There is no distinction between fast and deep scans. There is only one scan mode. The speed of scanning is basically the same as the speed of another software scanning. Unlike other software, it also offers the ability to scan by file type. Although it does not have a built-in direct recycle bin recovery function, users can directly select the file type in the selection of scanning disk, significantly reducing the difficulty and time of scanning.
User Experience: It has the function of data scanning and recovery, which is more in line with the user's intention. But the overall UI design could be more complex. The general layout is gray and out of date. It doesn't affect user behavior, but it lags behind the others. But the most significant advantage of the software is that it can add or remove files to customize the type of file to be scanned. The free version also offers unlimited preview capabilities.

Performance Recovery: It also supports access to various manufacturers' storage devices, and the data recovery software can recover lost files from different external devices. You can use deleted files of file types on Windows PC and laptop computers or files that are missing for other reasons. This is to support the user in scanning the recycle bin directly for data recovery. The step of finding a file by path after scanning is omitted.
Scanning Speed: It also offers both fast and deep scanning modes without membership. But you can't choose for yourself. You need to do a quick scan and re-select. The scanning speed is regular. A quick scan can be done in 5 minutes. It provides a filter function to find the specified file. However, it has a problem with delays in scanning, and the progress bar does not represent the scanning process correctly.
User Experience: This UI design is in line with our contemporary aesthetic and usage logic. The simple operation step also satisfies the user to simplify the use intention. We no longer pursue over-specialized software processes, a greater degree of service to a larger group of users. It also offers document previews and online customer service. The only downside is that its membership price is higher than other data recovery software on the market.

Performance Recovery: The recovery effect of this software is still possible. Including deleted files, he was able to recover data from formatted disks, uninstalled software, and broken sector disks. Support the user to carry on with the flexible parameter settings. Have complete control over how they want to recover their files. At the same time, we also support users for external access to mobile hard disk storage space, such as content recovery. However, the interface does not have a dedicated recycle bin scan option. Users still need to scan the disk.
Scanning Speed: It provides only one scan mode, and only disk scans can be performed. You can open the scan view for scanning. However, it does not provide a preview of the Recycle Bin or a specific folder for more information. But overall, its scanning speed is OK, but other features are behind.
User Experience: The user experience of this software is not very good. Because it does not have a fixed boot program, it requires an installation process every time it is opened. The interface is too old, more like computer software from 20 years ago. And there are many other features that also need to be dug in to achieve, completely unsuitable for novice users. In general, unless it is a one-time recovery, it is not recommended for long-term use by users.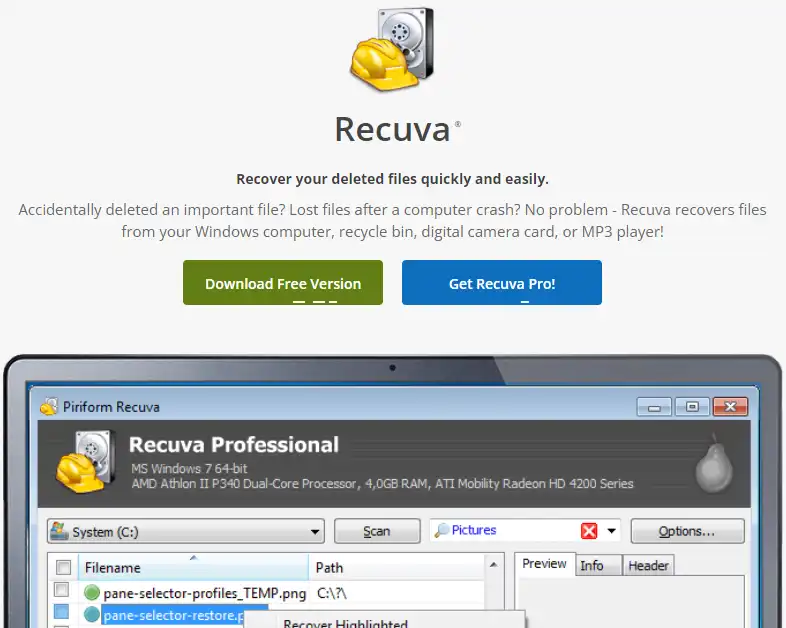 Performance Recovery: The software can support scanning using file types, including images, music, documents, videos, e-mail, and compressed file recovery, as well as most from external storage devices, this includes media cards, iPods, CDs, and DVDs. There is no difference between the free version and the paid version in the recovery effect, only the amount of recovery, while the free version can only recover two files. But again, the software doesn't offer a separate recycle bin recovery option. The user needs to scan the disk.
Scanning Speed: It provides both fast scan and deep scan modes. The fast scan mode is quicker and can be completed in less than a minute. If you select the deep scan mode, it will be a more stable scan but slower. It supports sub-file type scanning. The user can select a specific area to scan.
User Experience: Although the software is free and offers preview mode, the actual user experience is mediocre. First of all, its overall software design is single, very much text composition resulting in the overall could be more beautiful. And the worst part about it is that you can't go back to the previous home page after the scan. You have to restart the software.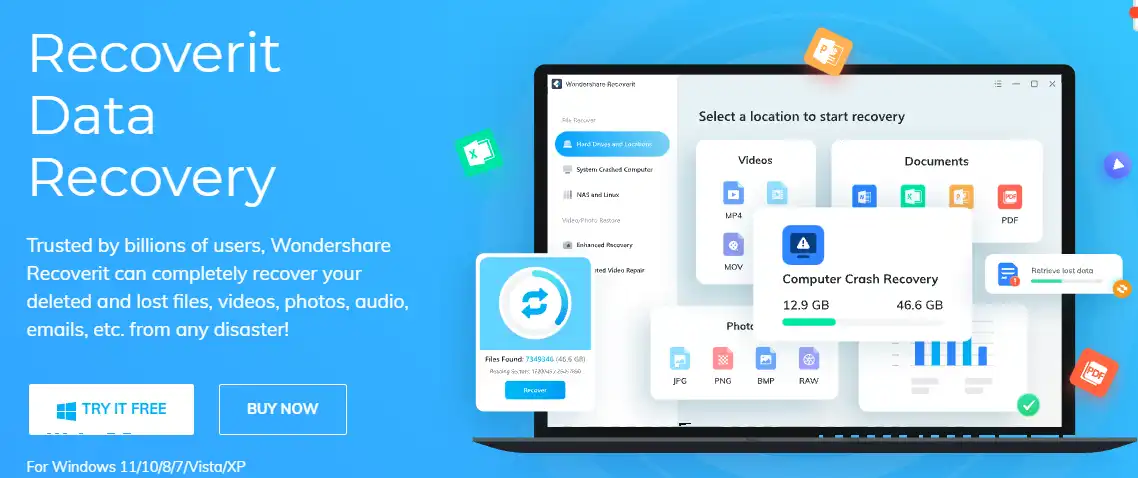 Performance Recovery: The software supports data recovery for a variety of devices and storage devices. Whether a PC, hard drive, USB flash drive, or external hard drive, they can be thoroughly scanned, read, and recovered. And it has to provide special recovery of recycling stations for users to save a lot of work.
Scanning Speed: The software also offers two scanning modes for users to use. But other software is slower. Because even in fast scan mode, checking your disk for bad areas is mandatory. And this feature can not be turned off. This dramatically affects the overall speed of the scan.
User Experience: The advantage of this software is its UI design and overall layout. Very much in line with the aesthetic of contemporary users, the use of software such as Instagram is the same. And the operation is effortless and very friendly to novices. But the downside is that it does offer a preview mode. But the preview needs to be completed. Video, for example, is only available for the first 30 seconds. If you want to preview the whole thing, you have to become a member.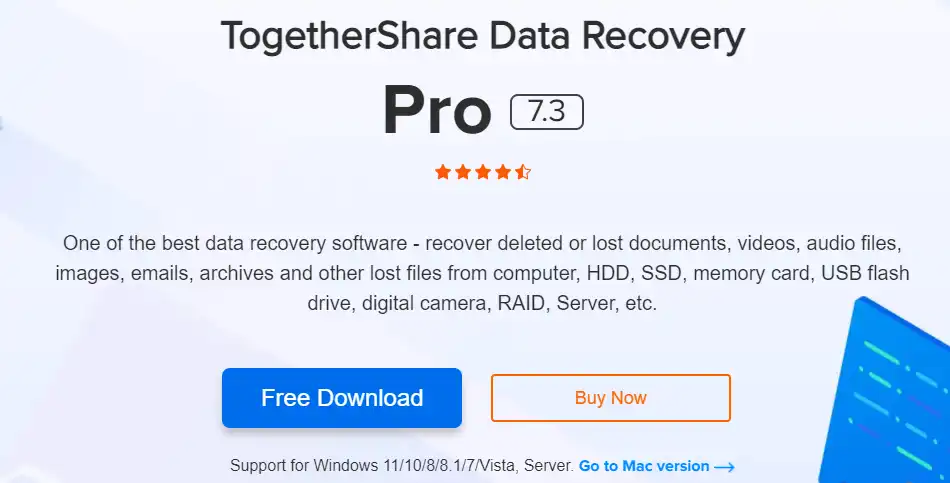 Performance Recovery: This data recovery software provides both Windows and Mac software versions and can be restored to memory cards, SD cards, CF, USB flash drives, iPhones, iPad, external data storage, etc. Formatted Data, partitions, and deleted files are in the recovery area. Although the recycle bin data recovery support, there is no specific button. The user can only scan the stored disk recovery.
Scanning Speed: It scans very slowly. We first tested the C disk with the most content. Its estimated time has yet to be shown, and an empty F disk scan estimated time at 17 minutes. And unlike other recovery software, this software user can only select the first scan of the disk, and then all the files scan together. According to the user guide, it scans directly in depth without the option of a quick scan.
User Experience: The software experience feels normal. There's nothing particularly eye-catching about it. The recovery effect can be. But the overall UI design of the software is about ten years old. Preview mode is provided, but only images can be previewed. There is no filter function. Looking for missing files is very troublesome.
---
Summary
As far as recovery of data from recycling bin files is concerned, here are eight of the most representative 2023 data recovery software for simple evaluation and comparison. From all aspects, WorkinTool data recovery software is the most cost-effective software. It offers a 500 MB free trial. Membership is also the lowest Price. It is also among the best in terms of recovery and speed. The user experience is no less than any other software. If it were you, which one would you choose? Go and have a look now.