How to Convert WAV to MP3 on Windows [Three Free Ways]
Since WAV and MP3 are both popular audio formats, people use them all the time. However, because WAV will take a larger size to occupy the disk storage, many people try to seek a method of how to convert WAV to MP3. Well, you are in luck. In this post, we will be discussing three free available tools that can help you to change WAV to MP3. Among them all, WorkinTool Video Editor – VidClipper is the one that we highly recommend. With it, you can easily transform video and audio into any format you want. And there is no limit for use. Come and experience the magic right now.
How to Convert WAV to MP3 on Windows
Waveform Audio File Format, aka WAV, is a digital music format for audio recording and editing without losing any original quality. If you're looking for ultra-high-quality audio storage, WAV is your best bet. But its fatal shortcomings are just as striking. Because of the large amount of data to be carried and retained, its large size usually takes up a large amount of disk storage. Add to that the incompatibility of some audio players, this format causes a lot of users to become annoyed. So what do people do? Finding a solution on how to convert WAV to MP3 becomes the best choice.
Compared with WAV, the MP3 audio format is more compact. However, the audio quality will be a little lost due to the compressed format. But for the average user, listening to music demands can be met. Plus, the MP3 format is more versatile and more compatible with multiple audio players on the market. So, in order to achieve the goal of changing the format from WAV to MP3, you need some tools to help you. The good news is that we have provided you with several ways to transform these formats. All of these tools are available for free now. Let's find out.
Use WorkinTool Video Editor – VidClipper
Taking VLC media player to change WAV to MP3
Using iTunes to convert Audio files
How to Convert WAV to MP3 using WorkinTool
Among all these various online video and audio format converters, the first tool I want to recommend is WorkinTool Video Editor – VidClipper.
Though it is a professional video editing freeware, today we will focus on its format conversion function. Users can convert a video or an audio file to diverse formats in a few simple steps. With its powerful conversion feature, users can easily convert MP4 to AVI, MP4 to WMV, MP4 to MOV, and more. The built-in adjustment features allow users to customize their work as they like. For example, there are frame rate, bit rate, encoder, and other different buttons that users can modify. Isn't that great?
Now, let's see how it works.
🎧

Simple Steps to Make it Work
First, go download this amazing video tool and launch it on your computer.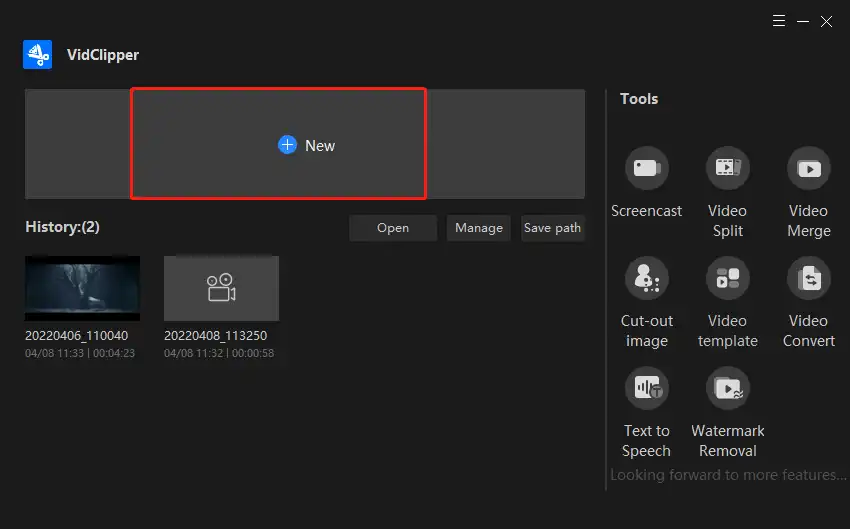 Then, click +New to open the editing page. Here, choose the Export option to upload the WAV audio file and drag it to the timeline. Hit Export for the next move.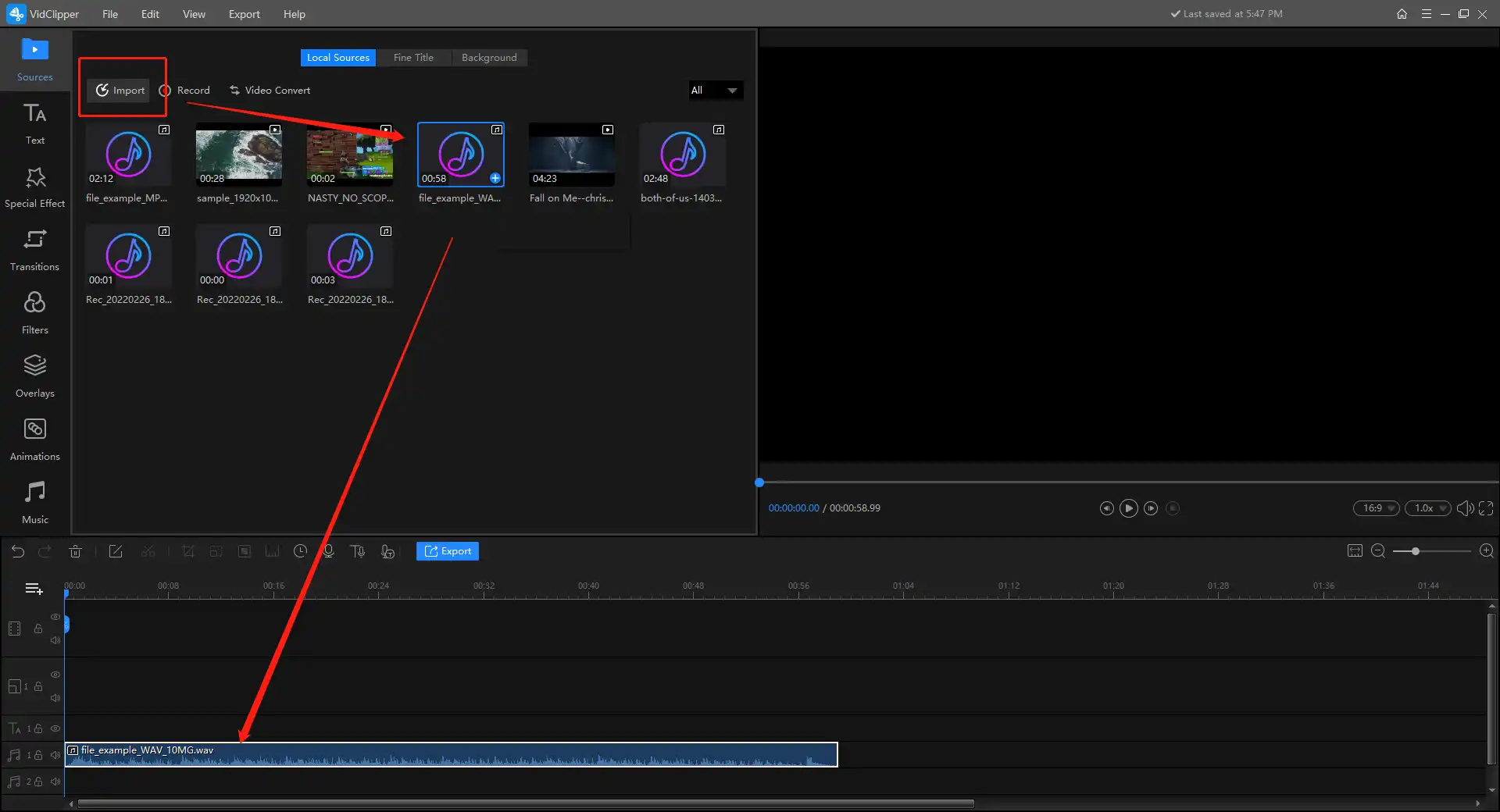 Next for the biggest part. On the Export page, you need to select Audio and here you can pick the MP3 option. On this page, users can see the basic file information, like the quality of your audio, length, and file size.
For the final move, tap the Export button to start converting.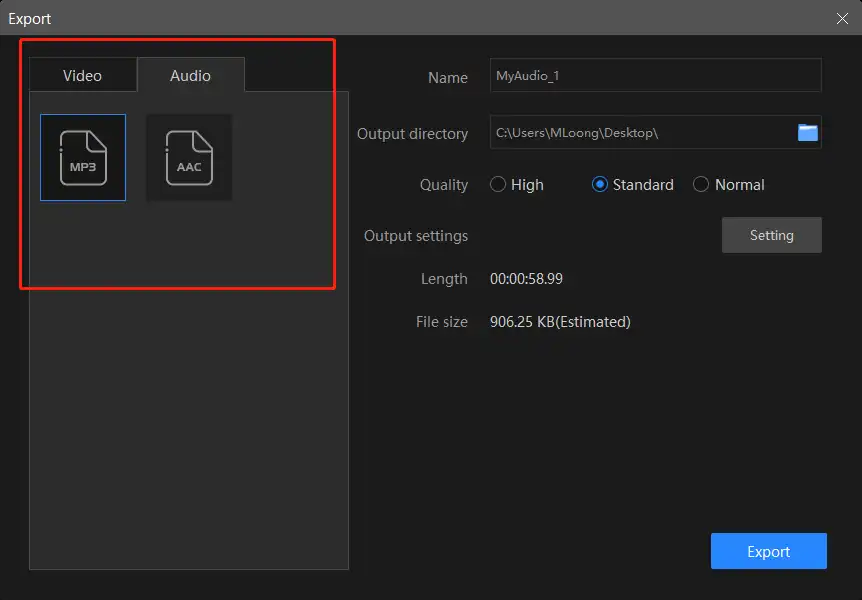 📣 Notice:
Remember we mentioned that there are some built-in adjustment features right? It is in the settings option. After clicking it, you can control several audio-related options.
 Encoder: It is an algorithm that can compress and decompress an audio file according to its format. The goal is to represent high-fidelity audio quality with a minimum number of bits.
Sample Rate: The number of samples per second (or per other unit) taken from a continuous signal to make a discrete or digital signal.
Channel: It is a representation of sound coming from or going to a single point. Like a microphone is a kind of channel.
Bit Rate: This means how many bits are used per second of a certain audio file.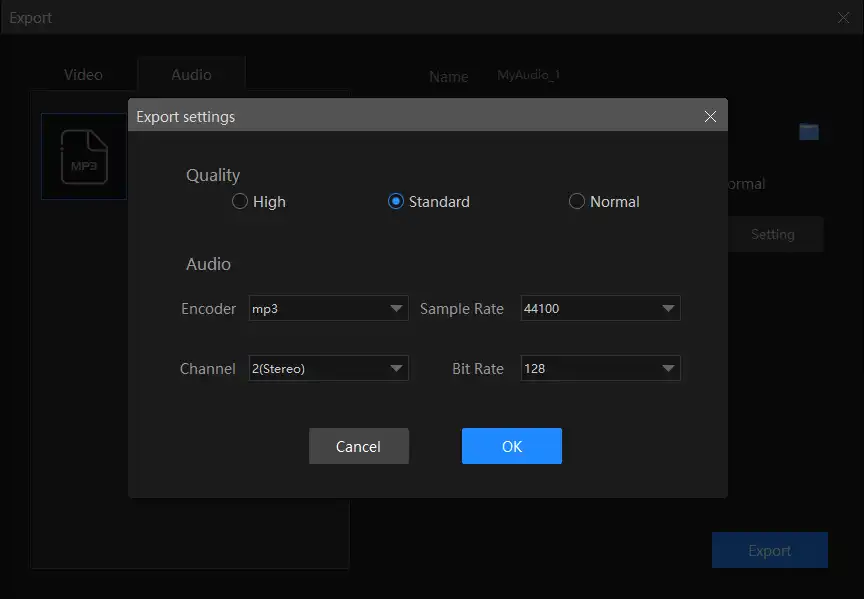 ---
How to Convert WAV to MP3 – VLC Media Player
The second approach we are going to introduce requires the use of the product VLC Media Player.
It is a free and open-source cross-platform multimedia player that can play most multimedia files. Though it allows you to play both WAV and MP3 format on its media player, the format issue still exists when you replace the audio player software. Therefore, you can try the conversion feature in VLC. However, this built-in converting feature isn't very suitable for new beginners. Because it is hidden deep in the settings menu. And it is very confusing for people who are not familiar with professional media players.
So, if you don't know where it is, follow my instructions.
🎓

Hidden Menu to Change the Format
1. Media > Convert / Save…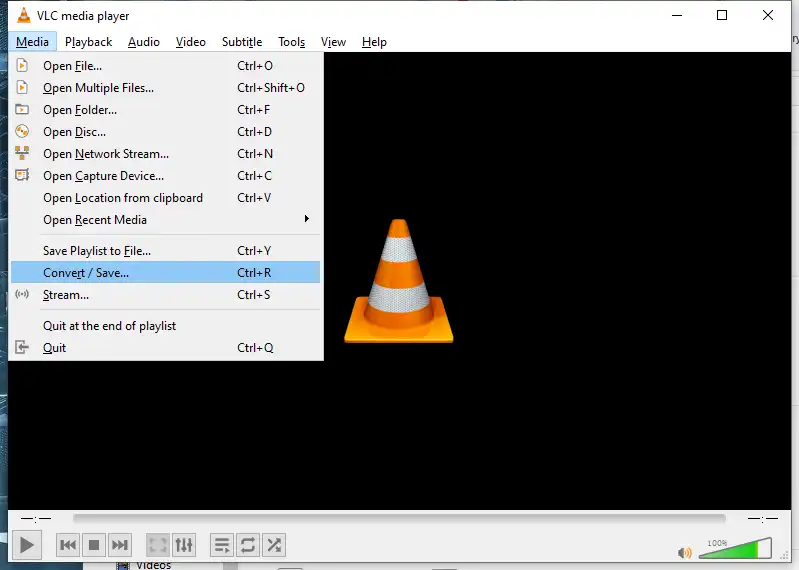 2. File > +Add… to import your WAV files > Convert / Save.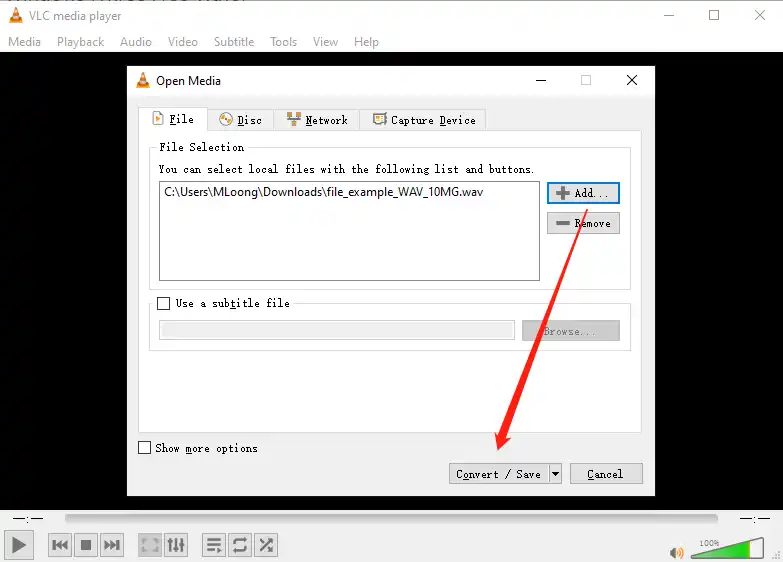 3. Settings > Profile > Audio – MP3.
4. Click Start to process the conversion.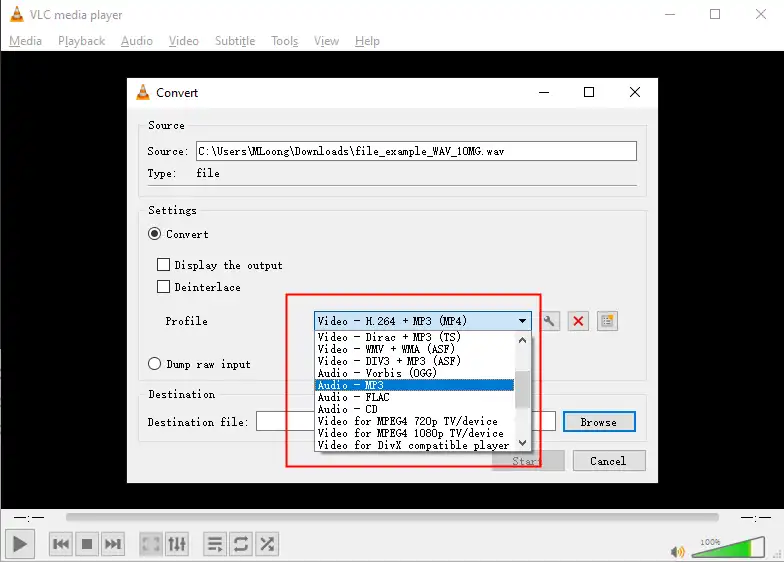 ---
How to Convert WAV to MP3 – iTunes
The last method we are going to provide you with is to use iTunes for Windows to convert WAV to MP3.
iTunes, as the professional audio player for Apple devices, is well-used by a variety of people. Now, of course, Apple has its own version of Windows. Users are not limited by the computer system, and users can also use it to log into an Apple account to enjoy music. Today we are going to introduce the method to use iTunes to change the audio format from WAV to MP3.
Now, watch carefully. It could be a little tricky.
💽

Professional Audio Software to Convert
create a playlist and drag your prepared WAV audio files to this page.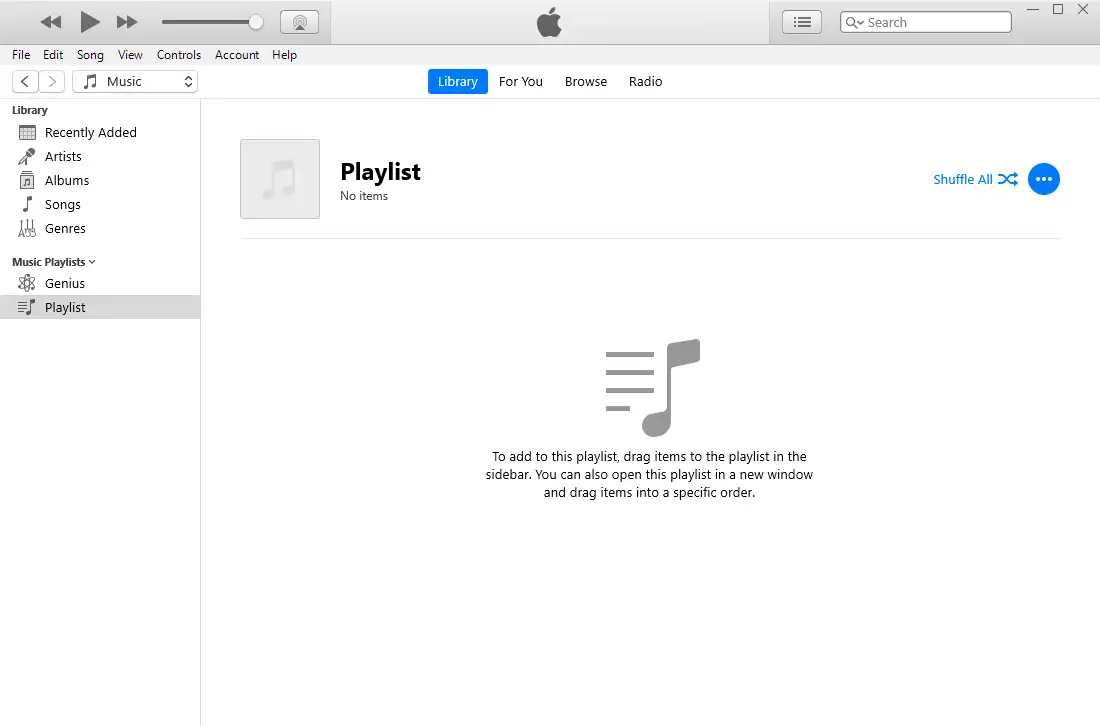 Edit > Preferences… > Import Settings > MP3 Encoder > OK
File

>

Convert

>

Create MP3 Version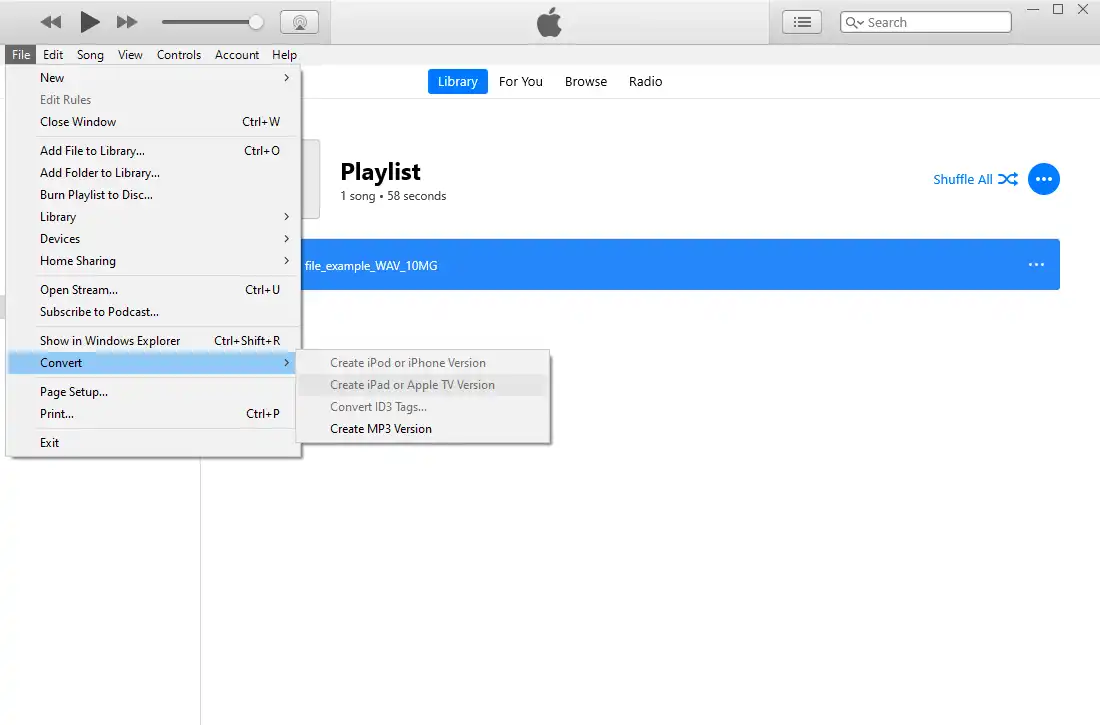 Lastly, you can drag the converted MP3 files from the Recently Added to your local computer.
You can check the converted information on the Album Info > File.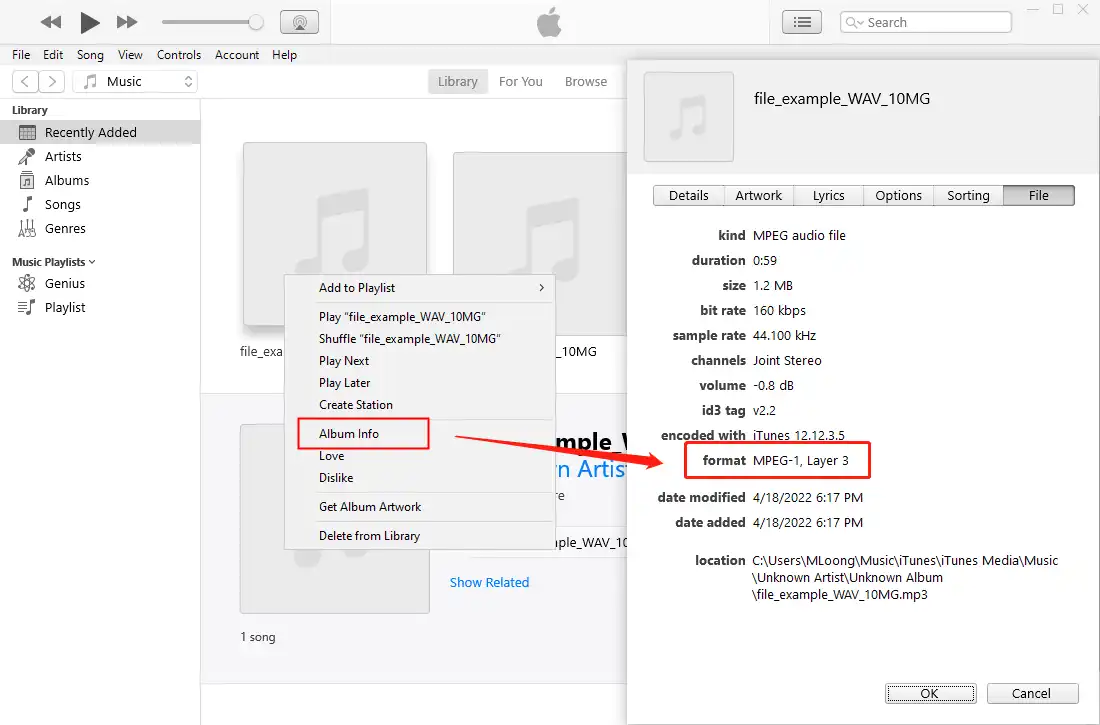 ---
More to Share
As you can see, grabbing the method on how to convert WAV to MP3 is not a hard thing. The only thing you need to do is to find the right tool that suits you. Luckily, this article has converted three different software that can help you with that. All three tools are available for free use. I believe that after this post, there is at least one specific tool that you can use to transform your WAV to MP3. I guarantee you won't regret your decision.
Are you ready to get on the train to make a spectacular conversion now?