How to Convert MP4 to MOV in Two Ways [Free Tutorials]
There are many reasons for a person trying to figure out how to convert MP4 to MOV. Lucky you, after this post, you won't need to go through all these online converter tools. Because we will get you the best two methods to get this job done. And one of them is to use WorkinTool Video Editor – VidClipper. It is a professional video process software. With it, you can easily convert your video to any format you want. Moreover, it is totally free. Come and experience the magic right now.
How to Convert MP4 to MOV
Are you in the awkward position that you need an instant solution to change your video format from MP4 to MOV but you don't know what is the easiest way to get it done? Well, I have to say that you find the right spot. Even though both MOV and MP4 are commonly used in various systems like Windows, Mac, and social media platforms like YouTube, and TikTok, MOV is obvious a better choice than MP4 for displaying high-quality video. Therefore, finding the method of how to convert MP4 to MOV becomes a top-tier problem.
If you Google how to convert MP4 to MOV, the hundreds of millions of search results that may appear will be scary enough for you to back down. I mean, you have to find a specific solution to them. You probably will feel frustrated and disappointed, then randomly pick one to deal with conversion. But the experience must be very bad, the result of the conversion will not be guaranteed eight. You definitely don't want that. Well, Lucky you, my friend, here in this post, you will get to know two of the most practical and FREE methods to turn your video from MP4 to MOV. Let's find out together.
How to Convert MP4

to MOV – Practical Method
As mentioned above, although MP4 video files are more media player, the MOV format is superior in terms of video quality. In order to convert MP4 to MOV on Windows, you need a professional video format converter. But don't worry about it now, we are here to rescue. That is also the first tool that we want to introduce – WorkinTool Video Editor – VidClipper.
VidClipper is a video editor pro, which includes a wide range of video functions. Users can use this tool to finish basically all the editing you might think of. Not only video editing, and recording screen, but also adding video subtitles, adding video transitions. So, let's get to the point, and see how exactly to use it to turn MP4 to MOV.
📌 Simple Steps to Change The Format
1. Launch this amazing tool and click + New on the main editing page.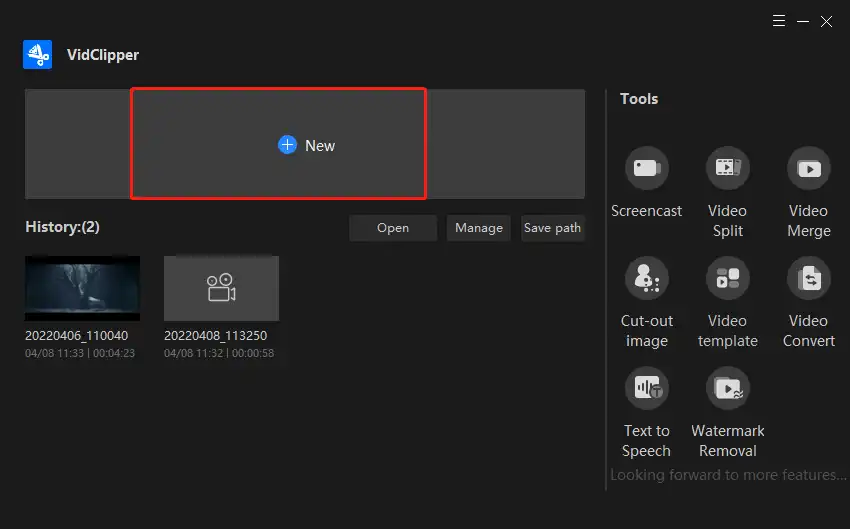 2. Then import your MP4 videos into the source library and drag them into the timeline. Then you are ready to get them exported for conversion.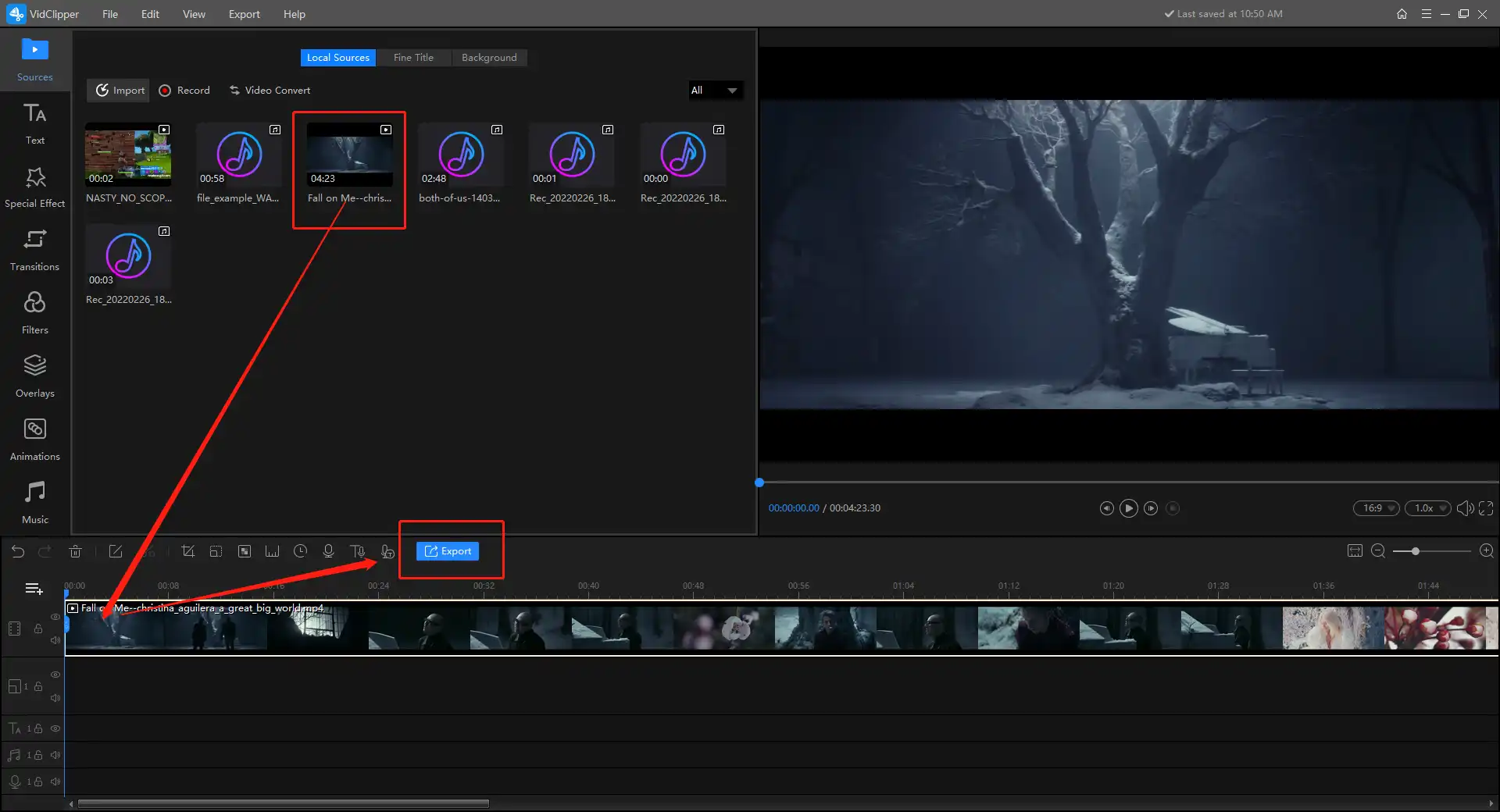 3. Now, we can use the export function to convert. First, click the MOV format, and then you can check the video quality, resolution, length, and file size. If these figures are all correct, you can hit Export to start the conversion immediately.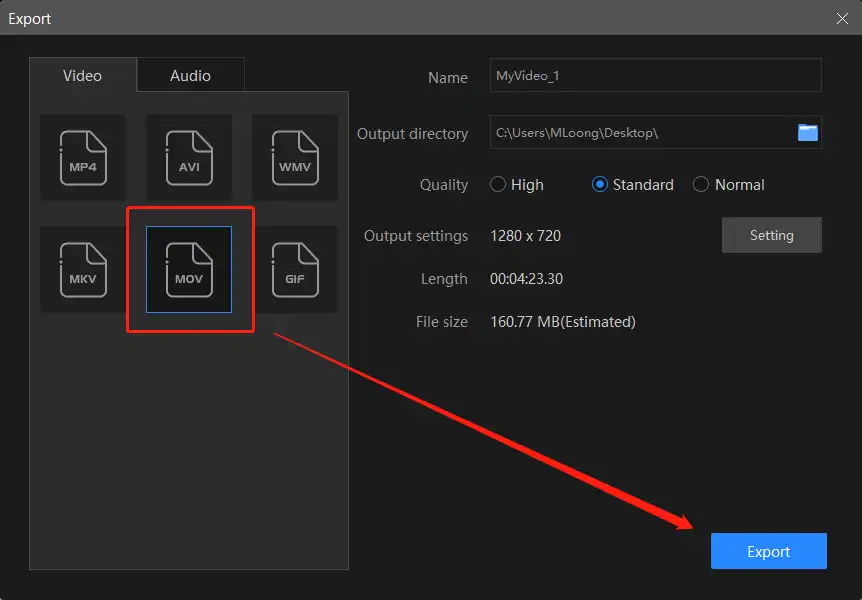 📣 Additional Settings
As you can see, there is another setting button. Here the software gives users the ability to customize and adjust the details of the video, greatly facilitating the user's request for the video output.
| | |
| --- | --- |
| Video Quality: | There are three different selections for users to pick – High, Standard, and Normal. |
| Resolution: | It decides how the screen size will be when displaying.  Generally, the bigger these figures are, the bigger the file size will be. |
| Sample Rate: |  It is the number of samples of audio carried per second, the higher you get it, the better the quality you will have. |
| Bit Rate: | It means how many bits will be processed per unit of time. The higher the bit rate, the better your video quality will be. |
| Frame Rate: | It means how many images will be processed per unit of time. The higher the frame rate is, the more images will include. |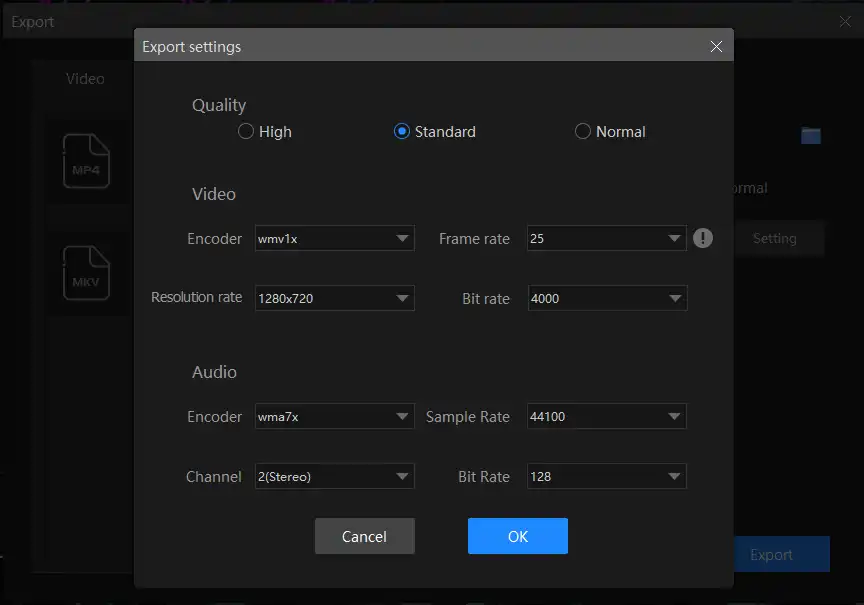 ---
How to Turn MP4 into MOV – Alternative Solution
Of course, in addition to the free video converter mentioned above, you can also do it through the built-in conversion feature in the media player. So, we will introduce you to another method – the VLC media player. VLC is an open-source multimedia player. It is free and very popular for its powerful compatibility. VLC has its own converting function right in the settings. However, it is buried deep. If you are new to this software, we highly recommend you follow our instructions.
📌 VLC's Converting Function
First, go Media > Convert / Save…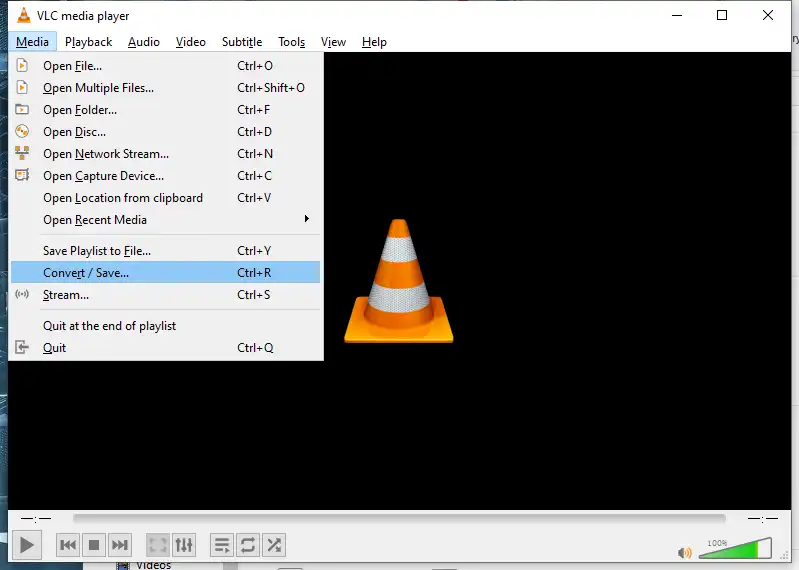 Click + Add… > Input your MP4 videos > Convert / Save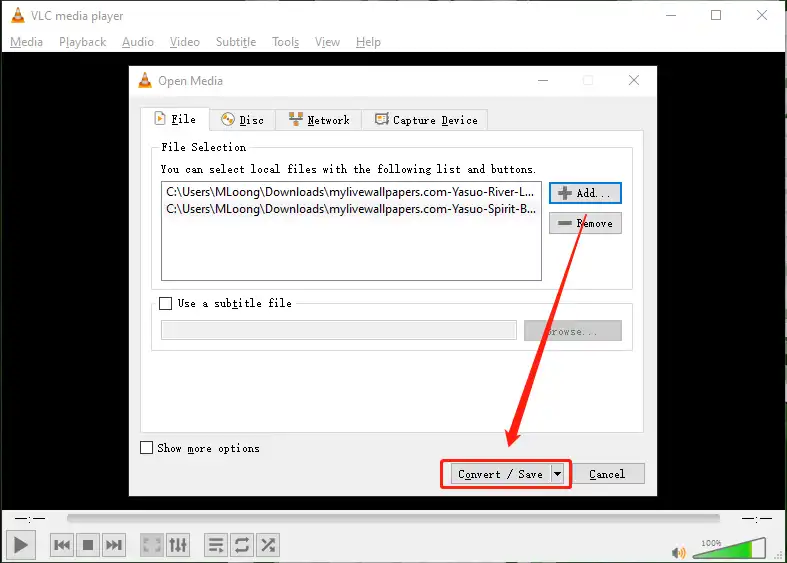 Hit the wrench icon to get into the deeper Profile edition page. Click MP4/MOV as the video format > Save > Start.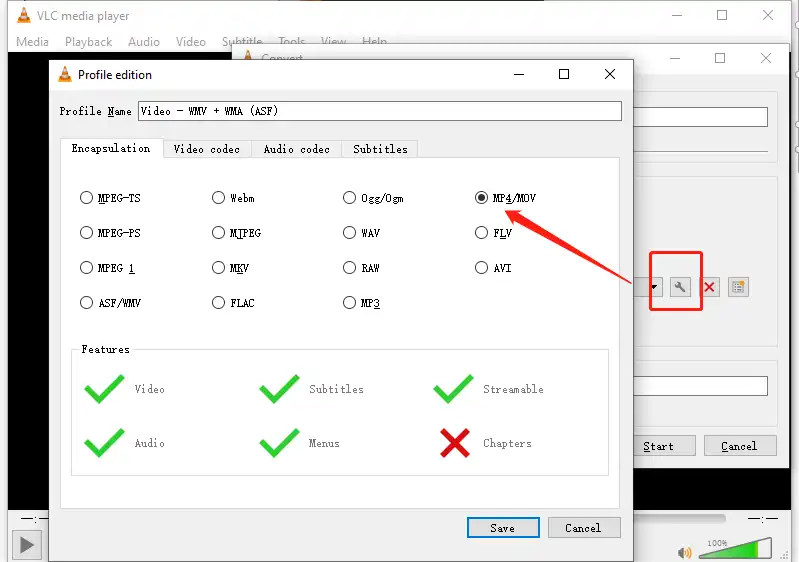 ---
Something You Should Know Before Transforming
Which One Is Better, MP4 or MOV?
It is really hard to say which one is the better format. It mainly depends on your purpose. If you care more about the picture quality and resolution, then MOV is more suitable. On the other hand, MP4 is better at device compatibility. So, you can decide according to your specific needs when choosing.
Will It Lose Quality When Converting to MOV?
Not exactly true. In most cases, if you process conversion from MP4 to MOV, it will only rewrap the streams of your codecs, and it will not lose the quality. Because both of these formats are essentially the containers of data streams.
| | | |
| --- | --- | --- |
| Comparison parameter | MP4 | MOV (QuickTime) |
| File extension | .mp4 | .mov |
| Device support | Basically all the Windows systems. However, Apple devices may encounter unpredictable problems. | Mainly support Apple system devices. Now it is also available on Windows. |
| Audio encoding | AAC, MP3, AC-3, Apple Lossless, ALS, SLS, others | AAC, Apple Lossless, MP3, others |
| Video encoding | H.264, H.265, MPEG-2 Part 2, MPEG-4 ASP, H.263, VC-1, Dirac, others | MPEG-2 (OS X Lion or later), MPEG-4 Part 2, H.264, H.263, H.261, Apple Pores, others |
More to Share
As you can see in this article, mastering how to convert MP4 to MOV is easy, as long as you find the right tool to use. WorkinTool Video Editor – VidClipper, as a professional video processor, I think it is more than qualified to complete all the video operations, including this conversion function. And VLC, as a media player, is surprising to have a hidden converting function, which is also available for daily needs.
No matter which tool you select, last, we hope you will have a satisfying result. It is time to join the ride now.