How to Make an Instagram Slideshow with Music for Free
Want to make an Instagram photo slideshow more attractive? Use the Instagram slideshow makers in this blog, which shares easy slideshow-making methods with Instagram and a free 3rd-party tool. This photo slideshow maker allows you to add unlimited elements such as transitions, overlays, animations, filters, and so on to spice a slideshow up. It also endows the following features.
Completely free
Easy to use for beginners
It supports a range of video and picture formats
Versatile features and various editing elements
Autosave feature
How to Make an Instagram Slideshow with Music for Free
Instagram is a great platform where you can share photos and videos with your friends and followers. But what should you do if you want to upload multiple pictures to deliver lots of information over a post on Instagram? Well, the slideshow feature on IG allows users to upload up to 10 files over a post to create an impressive video of multimedia files. But many people are not familiar with the slideshow feature now. No worries! If you need to learn how to make an Instagram slideshow with music for free, keep reading, and you will find what you need.
This post is going to share a free and practical Instagram slideshow maker on Windows and how to make a slideshow on Instagram for Story/Reels/Feed using the built-in feature on Instagram to amaze your viewers.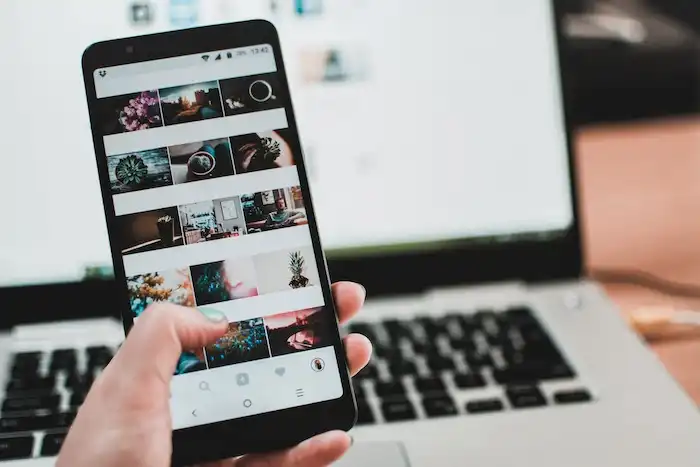 ---
How to Make an Instagram Slideshow on Computer
If you want to make a slideshow that can stun your digital audiences, the built-in features on Instagram can't meet your needs. You can't spice your slideshow up with transitions, control the duration of the animated text, or create delicate layouts to catch up with fashion trends. In addition, sometimes Instagram's editor lags and crashes. It is devastating once an almost-finished work disappears due to app corruption. Apart from that, you can't add more than 10 pictures to a post.
Instead, a professional slideshow maker can be of great help. A reliable Instagram slideshow maker on the computer can make the creation process smooth and high-efficient. After trying numerous software on the market, we find WorkinTool VidClipper is the one you can't miss. It is a professional video editor on the Windows system. You can download and use all its features for free. With its help, you can eliminate all these limitations and make a slideshow that can drive massive traffic.
💎Key Features💎
Let's look at what WorkinTool VidClipper can do for your Instagram slideshow video creation.
100% free and easy to use

 without ads, locked features, or hidden costs.

With 

a wide support of file formats

, you can create an Instagram slideshow from any photos, videos, and music.

Its media library provides various 

special effects, dynamic texts, transitions, filters, overlays, animations, music, and sound effects

, which help you make the photo slideshow more attractive.

You can change the 

duration

 of each picture as you like.

Various features

 include adding text to photos and videos, flipping, rotating, and cropping images and videos, shortening the time duration per photo, adding music, fine-tuning color, and more.

You can set the 

output format as MP4, MOV, WMV, MKV, AVI, and GIF

 to meet the requirements of different platforms desired.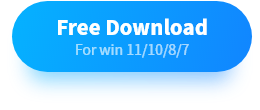 How to Make a Slideshow for Instagram with WorkinTool
Click the Download button and follow the step-by-step tutorial below to learn how to make an Instagram slideshow with music for free using WorkinTool.
1. Create a new project in WorkinTool
Launch this Instagram slideshow maker and click the New Project button on the home screen. Then drag or select the photos you need to the Media section. Select the target photos and drag them to the timeline in order.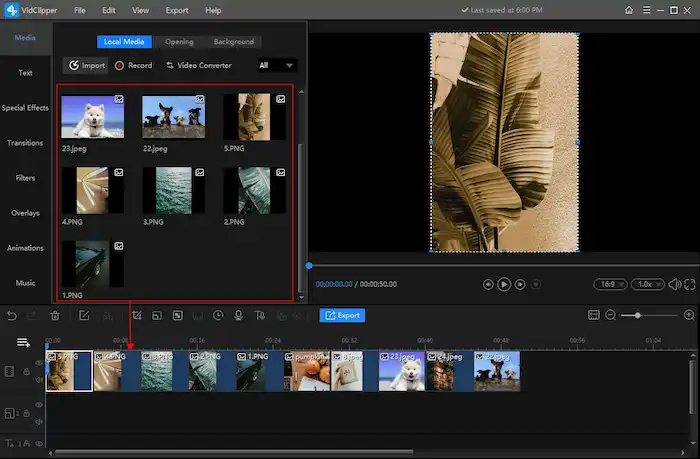 2. Edit the slideshow
It is essential to know the video upload requirements on Instagram.
Feed video: 3 seconds to 60 seconds         Story video: 15 seconds         Reel video: 90 seconds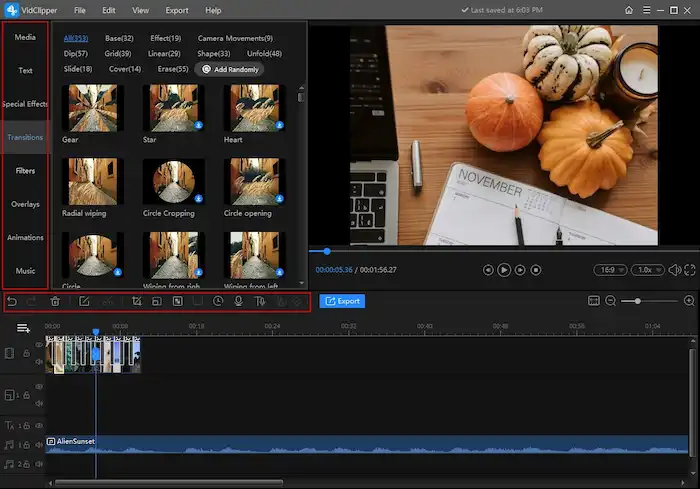 Add elements like music, transitions, and effects

. After adding the items to the timeline, you can drag the free materials from the left-side media library to the timeline to add more flavors to your slideshow. All the effects, music, filters, transitions, and other editing materials are free to use.

Basic edits

. Click the picture you add to the track. Then you can control the playback speed, flip, scale, rotate the image, add beginning and ending motions, modify the color, etc. You can also pick up tools in the toolbar between the media library and the timeline to make basic edits, like controlling image duration, zooming in pictures, adding mosaic effects, and more.
3. Export the slideshow
When everything is done, click the blue Export button in the toolbar to set the video quality and output format. And then click the pop-up Export button to save your changes.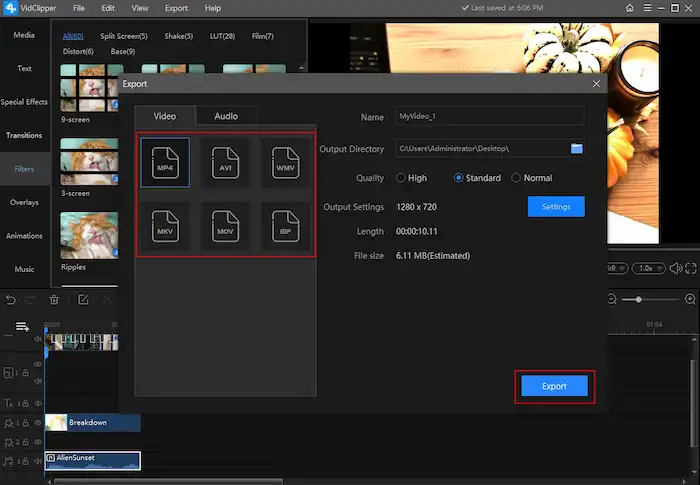 ---
How To Make a Slideshow on Instagram
Instagram allows users directly make slideshows and post them through Stories, Feed, and Reels. Left alone with some limited features, the methods on the app itself are easy to follow on any Android and iPhone. So check below and learn how to make an Instagram slideshow with music on Instagram.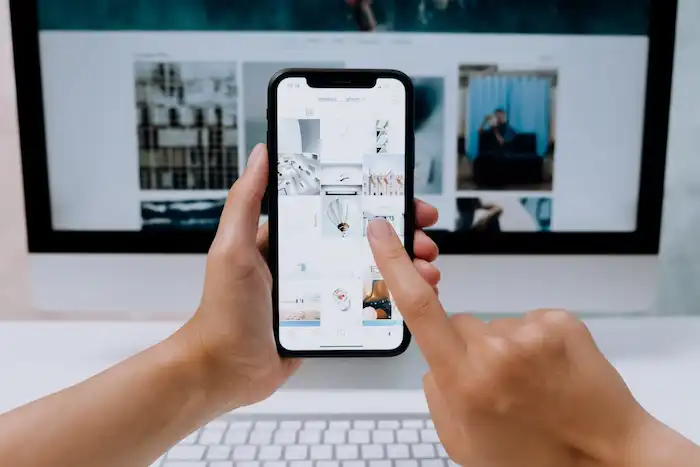 Make a Slideshow on Instagram Story
1. Launch IG, tap the
icon, and select Stories.
2. Open the gallery window, press Select Multiple, and select up to 10 photos. Then press Next to go on.
3. Then you can add filters, text, stickers, music, and more to your image.
4. Afterward, share the slideshow on Instagram.
Post a Slideshow for Instagram Feed
1. Tap the
 icon and switch to the Gallery tab.
2. Add up to 10 pictures you want to share on Instagram.
3. Go to the next step, edit the photos, and click Done when finished.
4. Add caption, location, and tag if you want. Then share the photo slideshow on Instagram.
Create a Slideshow for Reels
1. Tap the
icon at the top or swipe right anywhere in the Feed.
2. Scroll to Reels and tap your camera roll in the bottom left to add photos. You can add up to 10 pictures over a post.
3. Edit the slideshow with text, stickers, and more as you like.
4. Once down editing, share it to Instagram.
---
Conclusion
Here comes the end of the article. We've explained how to make an Instagram slideshow on Windows and Instagram. We sincerely recommend WorkinTool VidClipper to edit your photo slideshow. Because this Instagram slideshow maker allows you to do effects that Instagram itself can't achieve. You can add transitions, text motions, music, special effects, frames, and other elements to polish your slideshow and gain more likes and comments. Download it right now! It is entirely free!