How to Add Music to Instagram Post Free in 2023
Suppose you need to add music to your Instagram post, you can use the free video editing software, WorkinTool VidClipper to create the video post for Instagram. It allows you to add audio to Instagram post, story, reel, feed, etc., without copyright. You can also choose to add your own background music.
VidClipper is:
🤩 100% free to edit and create videos
😍 Export video in 1080P
🤩 No watermarks and other rstrictions
😍 Easy for beginners to operate
How to Add Music to Instagram Post Free in 2023
Instagram is one of the most popular social platforms, which is loved by millions of users. Influencers, vloggers, and individuals prefer to share their daily life on Instagram in the form of photo and video posts, stories, reels, etc. With the widely spread of share-video, Instagram is no longer a simple photo-sharing platform. Admittedly, video posts with background music are even more prevalent and easier to get more likes and followers. This post will focus on how to add music to Instagram post, stories, reels, and more. Keep reading to learn more about Instagram post-making skills.
👀 Quick Access: How Do You Add Music to an Instagram Post?
Instagram post has various forms, such as Instagram Stories, Reels, Feed video posts, IGTV videos, etc. For different Instagram posts, there are different ways to add background music. For example, for Instagram stories and reels, Instagram permits you to select the music provided in the Instagram music library. But for Instagram Feeds and IGTV videos, you must edit the video with music before posting it. Also, the Instagram app doesn't offer those features if you need to add music without copyright or use your own music. Then you need a video editor. Check the following scenarios to quickly access the method of adding music to your Instagram posts.
| | |
| --- | --- |
| 🤔 Add music to Instagram Stories & Reels: | 👌 Put music background in Instagram app/ Use a video editor to add your own music to your Instagram post. |
| 🤔 Add music to Instagram Feed & IGTV videos: | 👌 Add music to your video in advance with a video editor. |
| 🤔 Add music to Instagram post without copyright: | 👌 Video editor tool which provides no-cpoyright music materials is feasible. |
| 🤔 Add your own music to Instagram post: | 👌 Make the post video with video editing software before uploading it to Instagram. |
🔎 How to Add Music to Instagram Post within the Instagram App
Like other social platforms, like YouTube and TikTok, Instagram allows you to edit a post before publishing it. For Instagram stories and reels, you can choose the provided background music in the Instagram app. We'd like to show you how to add music to an Instagram Post within the Instagram app with comprehensive solutions.
How to Add Music to Instagram Story
Suppose you need to add background music to your Instagram stories; you can easily do that within the Instagram app. It allows you to add music from its library. Below are the specific steps you need to follow:
Step1. Launch the Instagram app or the online Instagram software and click the Your Story option in the top left corner. Then shoot a video clip or upload your video from your device.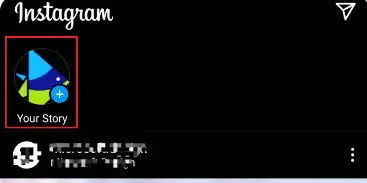 Step2. Click the Sound icon on the top menu bar, then select Music. You can search for a specific song as the background music or select the recommended hot music in the Instagram music library. The selected music will automatically fit your Instagram story video.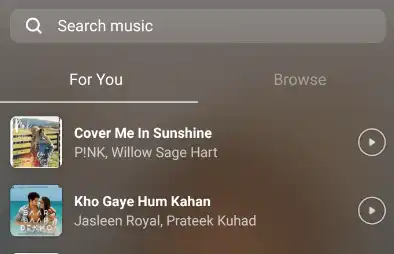 Step3. After inserting background music and setting the story description, you can directly publish the story on your Instagram account.
How to Add Background Audio to Instagram Reels
Step1. Run the Instagram app. Then select the "Your Story" icon on the top left corner of the first user interface. Then press Reels on the panel.
Step2. Upload your video clip, then select the Music icon on the side toolbar. Click the Add option and select suitable background audio to add.
Step3. Post the edited Instagram Reels with music.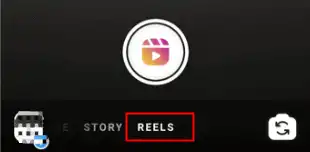 🔎 How to Add Music to Instagram Post without Copyright Using Video Editor
Another efficient way to add music to your Instagram post is to use professional video editing software. With it, you can effortlessly match audio to your Instagram post, story, reel, feed, IGTV video, etc. Furthermore, the video editor allows you to insert your own music file or those without copyright. It gives you more options for your Instagram post music.
When it comes to the best video editor software, this WorkinTool VidClipper is at the top of the recommended list. It is a free, all-around, easy-to-operate, and lightweight desktop software for Windows. Its video editing features can satisfy nearly all your needs when creating or editing a video. As for the background music, it provides 300+ no-copyright options in various styles. Also, it allows you to add your own music file as a video background sound. You can download it for free by pressing the button below.
videos.
WorkinTool VidClipper

A convenient and FREE video editor for both beginners and professionals.

Comprehensive video editing solutions: screen recorder, video converter, text-to-audio converter, and more.
Make a creative video: make a lyric video, put a filter on a video, overlay videos, and add video transitions, text, audio, and other elements.
Post-produce a professional video: video cropping, change video background, change video color, extract audio from video, remove background noise from video, etc.
🔎 How to add music to Instagram post with WorkinTool VidClipper
Step1. Download the WorkinTool VidClipper and install it. Open the software, then click + New Project on the dashboard.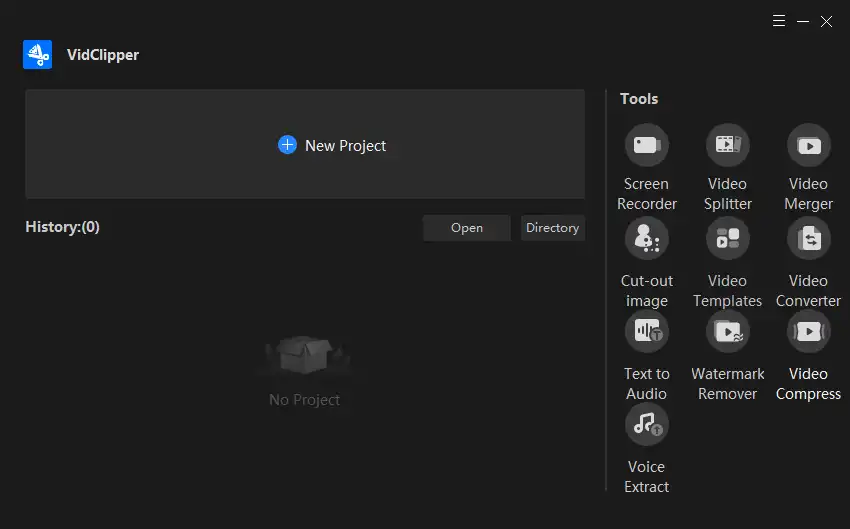 Step2. Upload your video clip and add it to the video editing timeline. Click Music on the panel and select one to add, or you can upload your own music file and add it to the timeline.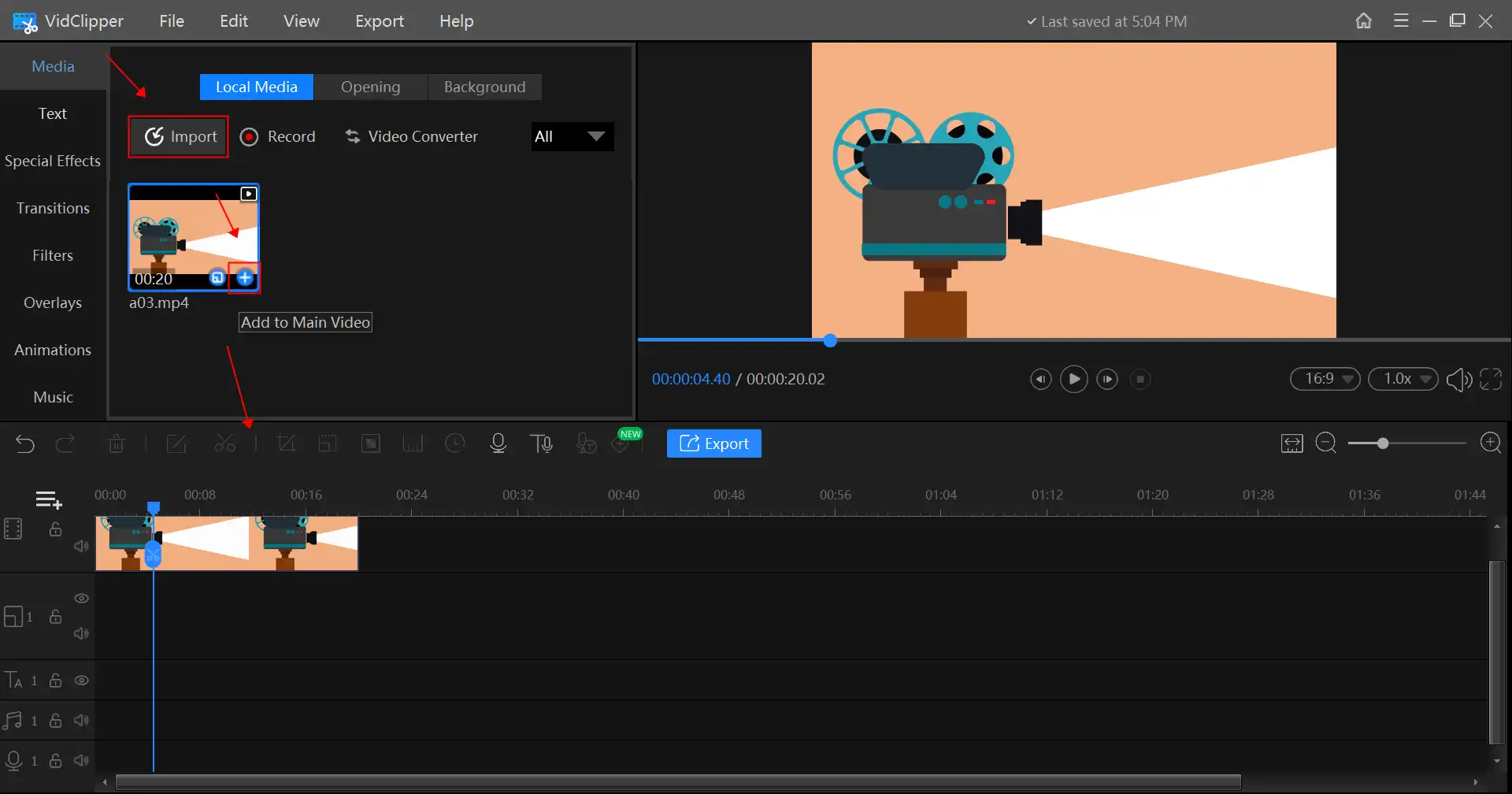 Step3. Sync the video and the audio file, then press the Export button. Select the video format, resolution, save path, etc. Then hit the Export button again to download the edited video to your local folder. Then you can post the edited video with background audio on Instagram.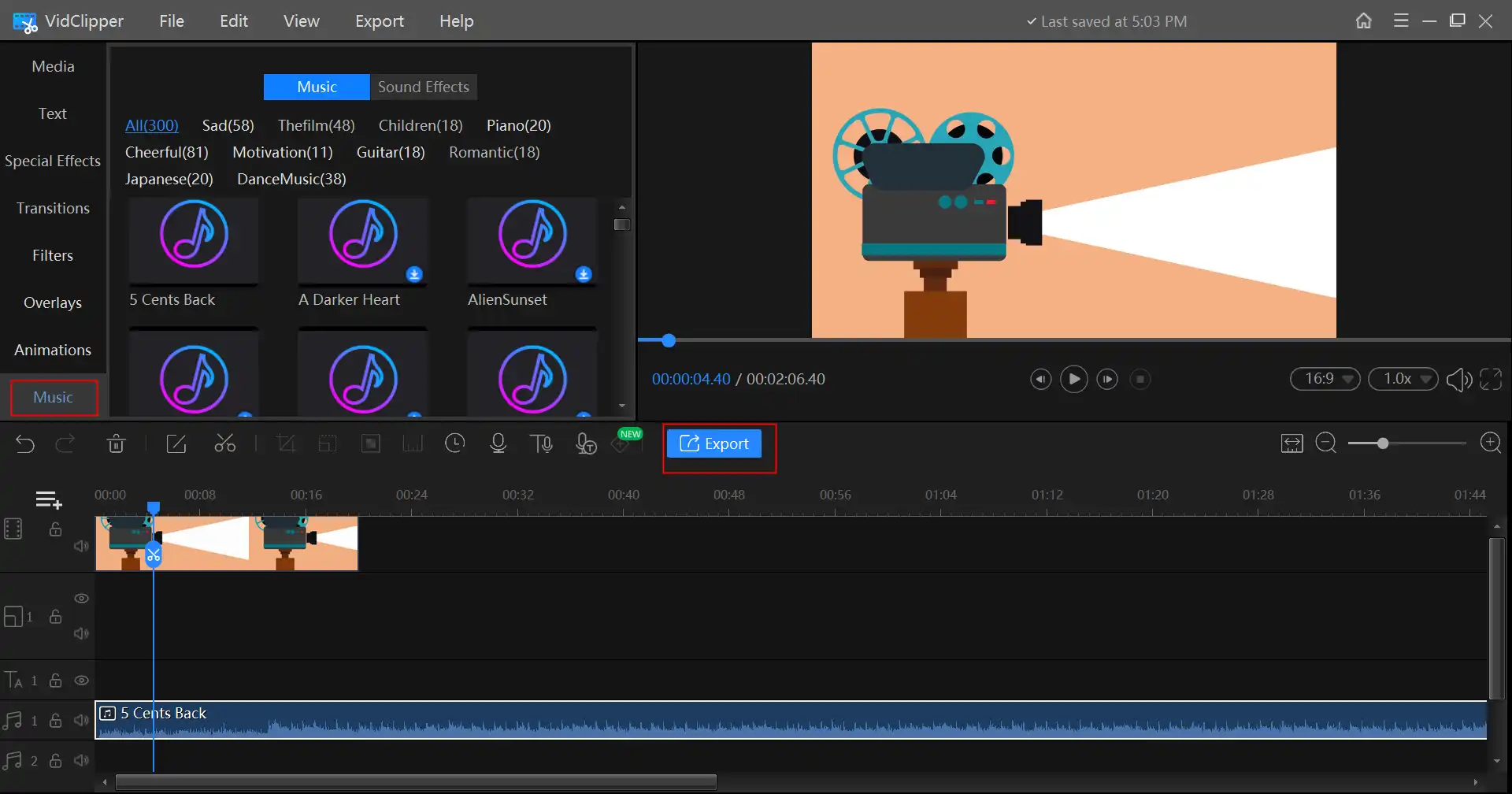 Wrapping Up
Now you may have learned about how to add music to Instagram post. According to your different needs, there are various solutions. But in comparison, a video editor can meet all your needs when you require adding background music to your video post. Moreover, suppose you want to share posts on Instagram daily; a proficient video editor can do more with less to make magic videos.