How to Recover Deleted Files from Recycle Bin (Available 2022)
Whether you accidentally put the files you need in the recycle bin or you suddenly need to use the files you didn't need in the past, we have here to provide you with practical and effective ways to help you recover deleted files from recycle bin. Among them all, WorkinTool Data Recovery Software can perfectly recover all video loss due to various situations like deletion, formatting, and virus attack. Download now to experience all the magic yourself to retrieve your previous data.
1. 100% FREE to use all the features without any limit.
2. User-friendly to users of all ages.
3. Quick scan and recover with high-quality output.
4. Cover all file types for recovery.
5. Available for all USB flash drives and disk partitions recovery.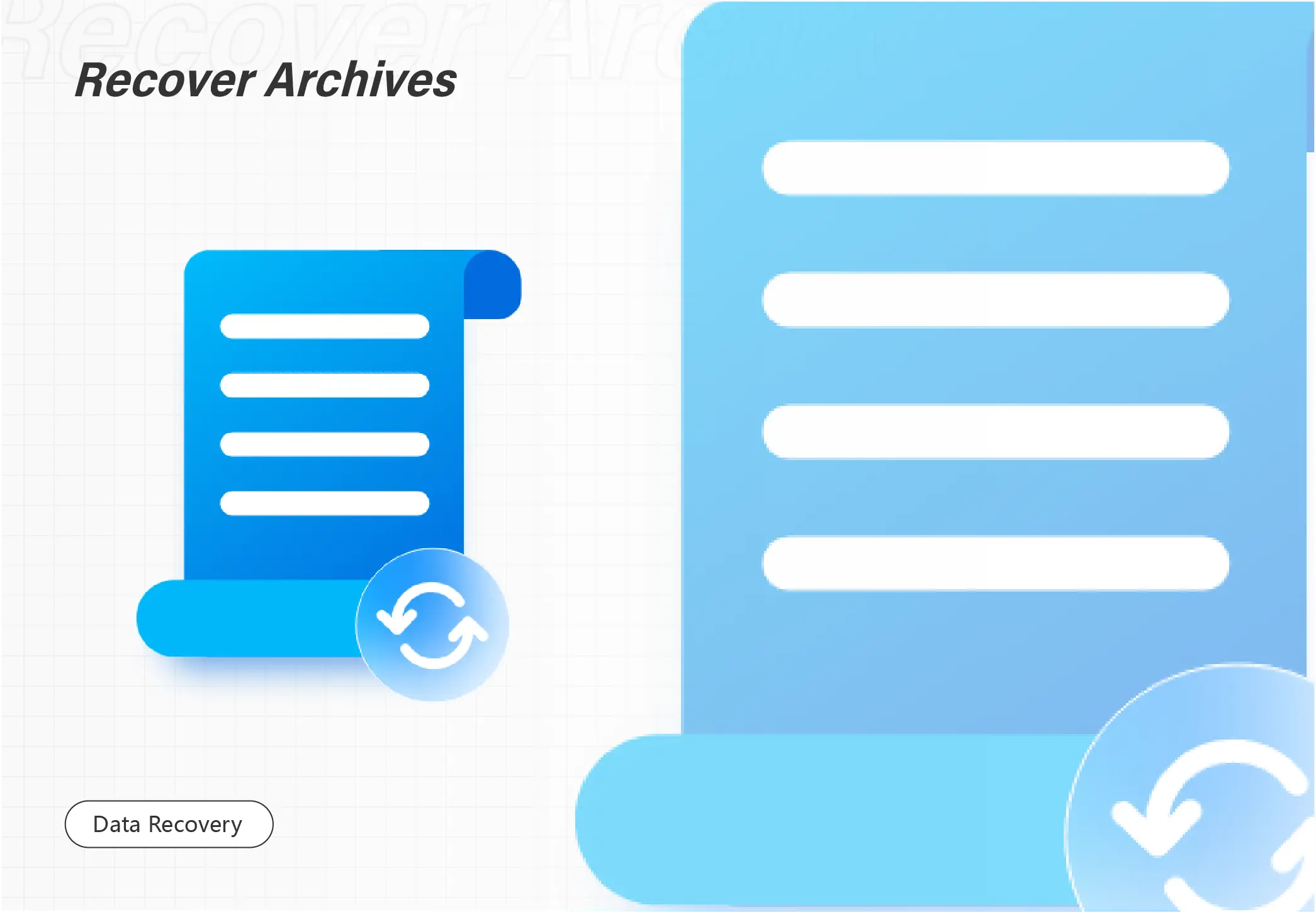 How to Recover Deleted Files from Recycle Bin (Available 2022)
Deleting user data and files is unavoidable to get extra storage space for other things. The problem is that you sometimes realize you still need those documents after deleting your files from the recycle bin. But it is too late. Indeed, emptying your computer's recycling bin only requires one click. However, recovering them will take a lot more effort. You may wonder how to recover deleted files from recycle bin after emptying them. So here in this article, we will guide you on why it is still possible to recover your emptied data and the exact methods to retrieve your deleted files.
How to Recover Deleted Files from Recycle Bin Before Empty
If you only put your files in the recycle bin and haven't emptied them, then it is not too late to get them back. Typically, the Recycle Bin will save the deleted files in it for a certain period of time. As long as you don't empty these files manually or use antivirus software to clear the Recycle Bin, they will stay there forever. This means that you can directly open the Recycle Bin to bring the removed data back.
Three Steps to Recover Files in the Recycle Bin: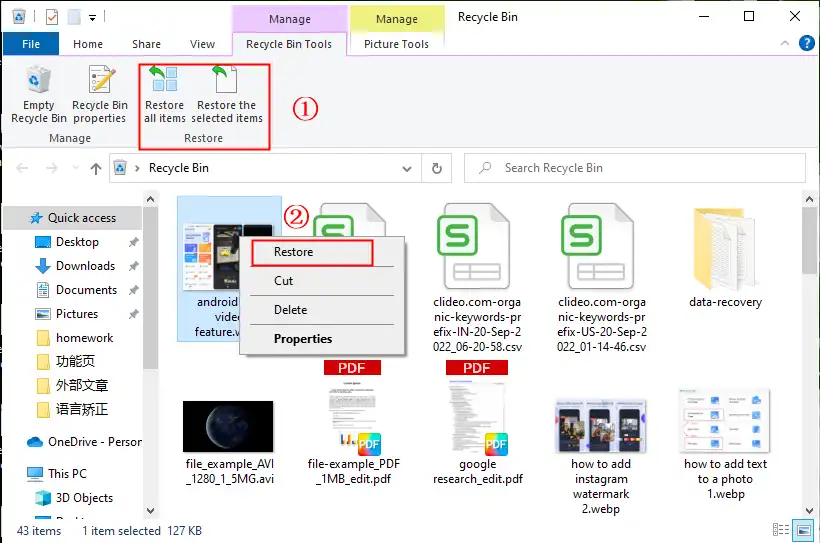 Open the Recycle Bin on your desktop computer.

Select the saved files or folders that you want to recover.

Use the Manage tab at the top to determine whether you wish to restore all items or only the selected ones.
Alternatively, you can right-click the selected file and choose Restore. That shall do as well. Then, within seconds the restored data will go back to its original location without any changes. You can use them again then.
---
How to Recover Deleted Files from Recycle Bin After Empty
Is Recycle Bin Recovery Possible?
What if you have already emptied the Recycle Bin? If it is even possible to recover those deleted files then? Well, there is still a chance. Since the deleted files won't physically disappear until overwritten by the new data, there are several ways to recover them. The only issue is that the Windows system doesn't come with its own data recovery software that can help you restore those permanently deleted files. That is why you need to find yourself a third-party data recovery software.
Besides using a data recovery application, there are two other methods to recover your lost files. However, many factors can influence them. For example, if you didn't have any history backup or previous version to recover, you won't succeed. Also, the quality of the recovery software, the scanning, and recovery speed, the storage type, and more will affect the ultimate recovery.
Method 1: Use Data Recovery Software to Retrieve Data from Recycle Bin
If you don't want to go over these complex methods on the Internet, we recommend you directly download a data recovery application. To do this, WorkinTool Data Recovery Software can perfectly satisfy every user's need to recover deleted files from the recycling bin.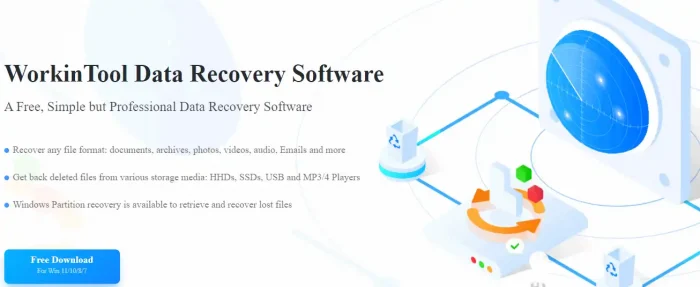 WorkinTool Data Recovery Software is a FREE and SAFE recovery tool that can help you retrieve important files that have been permanently deleted. It is designed to have six different scenario modes to offer users accurate data recovery services under certain circumstances. Except that you can recover your data from the recycling bin, you can also use it to restore files from USB flash drives. It also provides users with a feature to recover specific file types of data. For example, you can scan your whole computer and click the Videos file type to find the one video you want to recover.
In addition to the main selling point of solid function, its design also stands out. The simple interface allows people with no computer experience to master it quickly. Coupled with its rapid scanning and recovery speed and high-quality data recovery abilities, you can not find anything wrong with it for the time being. The most important thing is that it is entirely free to use. There is no limit to the size of the scan and restore speed. That alone is already attractive enough.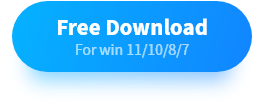 Steps to Recover Files in the Recycle Bin:
1. Open WorkinTool Data Recovery Software and find the Recycle Bin Recovery.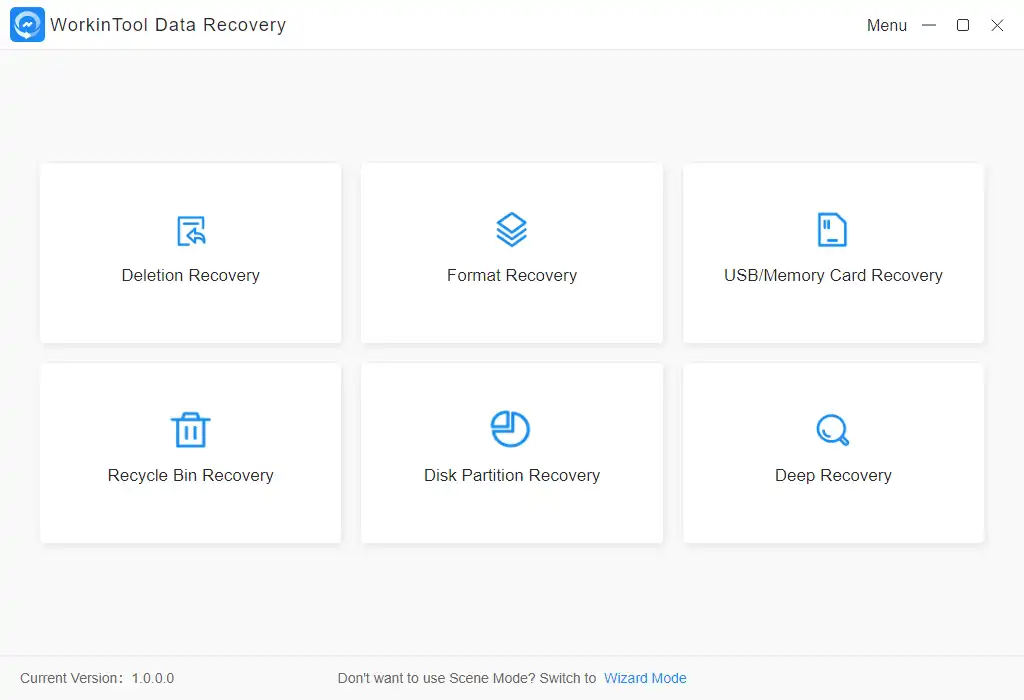 2. Select the disk partition where you put your files into the recycle bin and click Scan Now.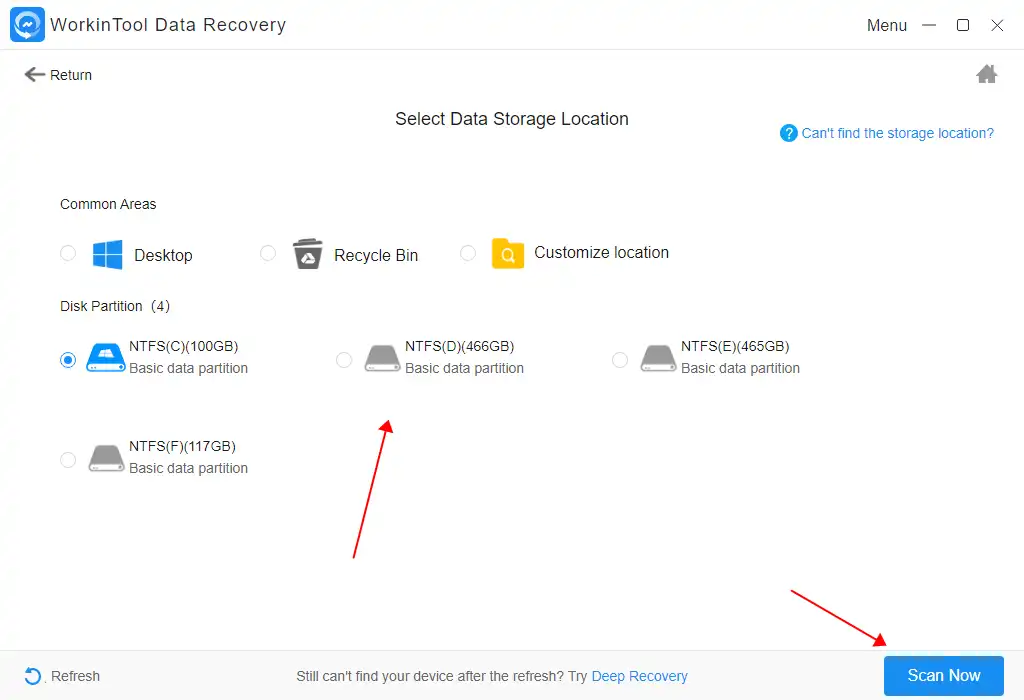 3. Tap the Deleted Files option, then find your lost files, select them, and then tap Recover to get them back.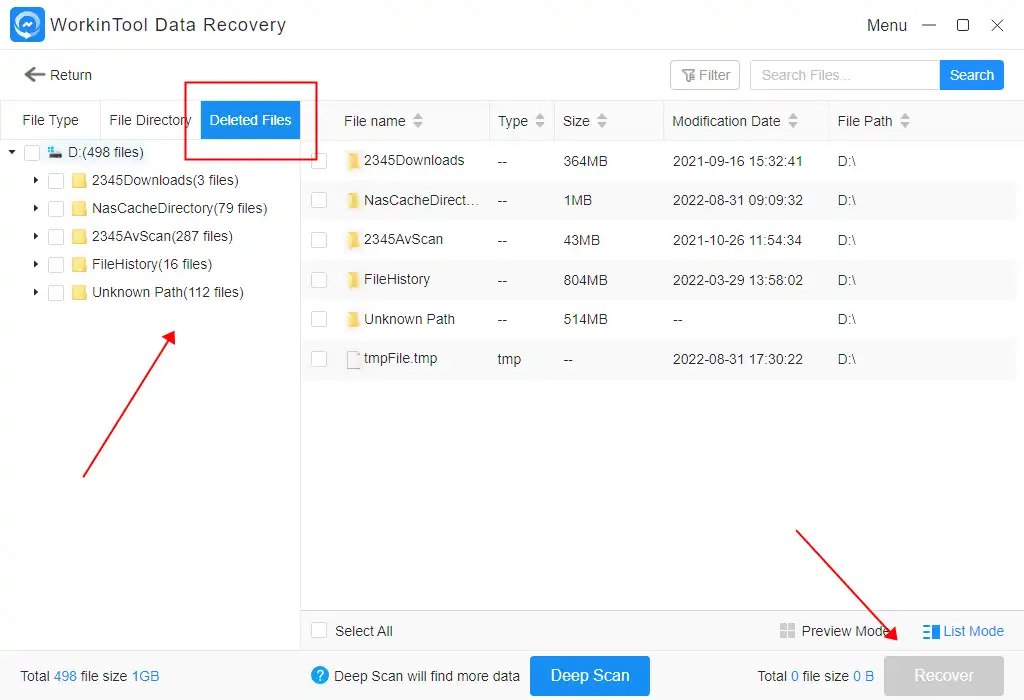 Method 2: Recover Deleted Files from File History Backup
If you have enabled the Windows File History backup function, then congrats to you. Using the history backup, you may have a second way to bring your lost data back to your computer. However, it is only in this situation that you have created a backup of your deleted files before. Now, let's check the detailed steps to get the job done: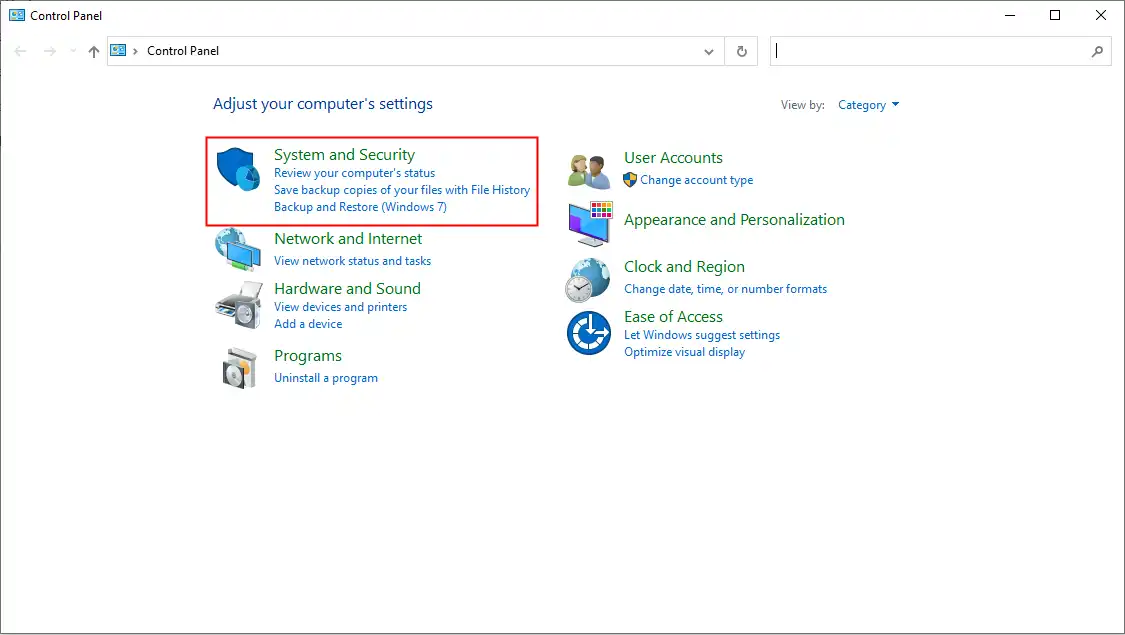 First, open the "

Control Panel

."

Then select "

System and Security

."

Click on "Backup

 and Restore

" and select "

Restore My Files

."

Pick the files you want and click the 

Restore

 button to recover.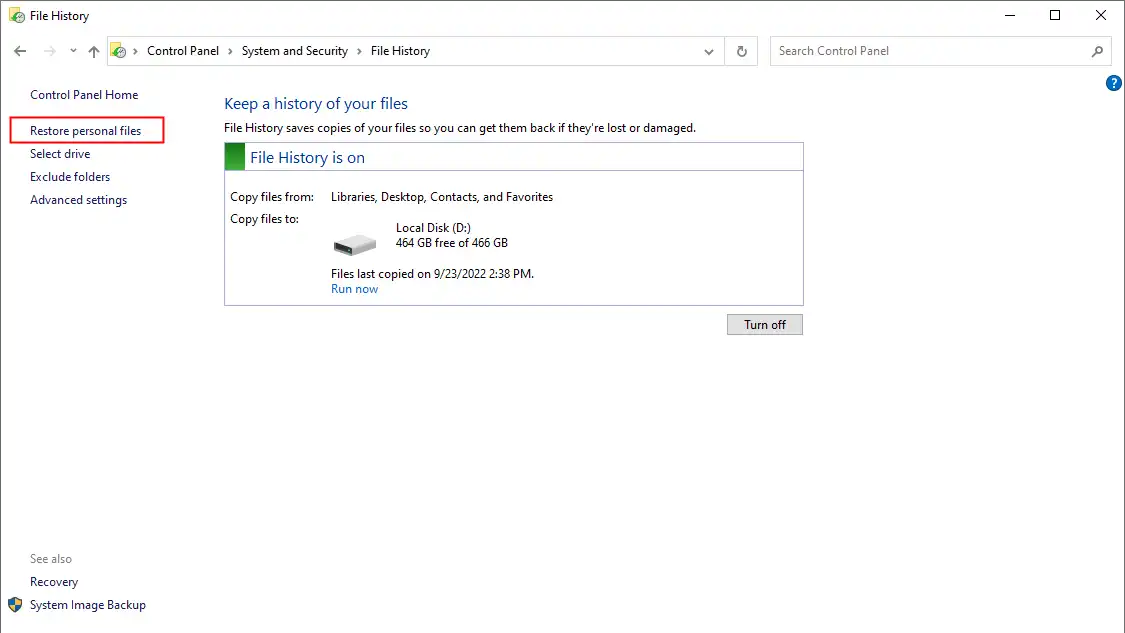 Method 3: Restore File Data with the Previous Versions
You can also try the third method to recover deleted files from recycle bin: using the previous version of your storage folder. Note that this is only for trial. You cannot use it when you don't have the prior version or the time after deleting them has been too long. Here is how to find the previous version and how to restore it.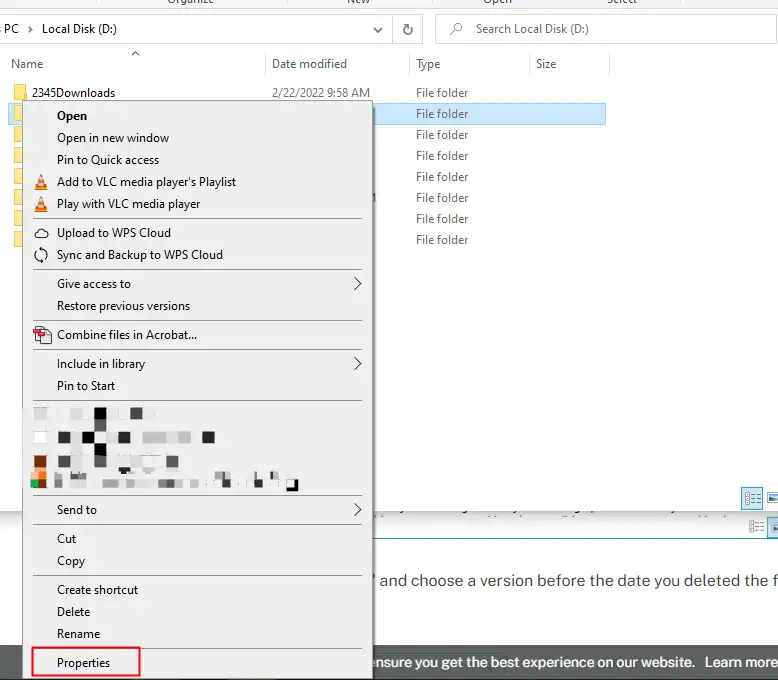 Open Windows File Explorer on your computer.

Go to the file folder that used to contain the deleted files, right-click on it and select "

Properties

."

Click "

Previous Version

," select the version right before you have deleted the file, and click "

Restore

."

Then you can go and check if the deleted files have been recovered to the selected folder.
---
Bottom Line
In this article, we have given you three methods to help you easily recover deleted files from the recycle bin in the Windows system. Now, no matter if you want to recover files that are just put into the recycling bin or have been deleted for quite some time, you can use WorkinTool Data Recovery Software to get them done in seconds.
Products Reviews:
TrustScore
4
|
323
reviews