Delete Pages in a Scanned PDF File for FREE in 2023
As PDF has now become a common file format in modern society thanks to technological advancement, it is essential to master some techniques to edit a PDF and deleting pages from it is one of the useful skills. When it comes to page removal in a scanned PDF, it is definitely a pain in the neck. So come and check out this blog about how to delete pages in a scanned PDF. More importantly, all the approaches mentioned are free and prove to be easy and practical this year. Please start your journey now.
How to Delete Pages in a Scanned PDF File for FREE in 2023
What will you do when you find any duplicate or mistakenly inserted pages after scanning your paper files? Converting them to images, removing unwanted pages and merging the rest to a PDF? Can't pinpoint a clue temporarily? Here is an article about how to delete pages in a scanned PDF file with the help of some practical and powerful desktop tools with a special introduction to WorkinTool PDF converter. More importantly, all the solutions prove to be FREE, safe and easy to use in 2023.
You will read the following topics in this blog:
Why Is a Scanned PDF File Special?
Delete Pages in a Scanned PDF File for FREE in 2022-Using WorkinTool
Other Ways to Delete Pages in a Scanned PDF File for FREE in 2023
Now here we go.
---
Why Is a Scanned PDF File Special?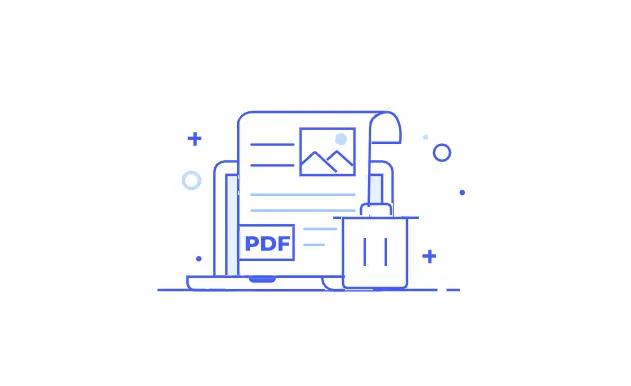 Technological advancement has digitized almost every industry, making PDF a common format in place of paper files in the modern world. In this regard, nearly all of them have been scanned and combined as several PDFs for digital storage.
Since the default format of a scanned file is originally JPG or PNG, it   cannot usually be copied and pasted into Microsoft Word to process when it becomes a certain PDF page. If you intend to remove a page from it in a traditional way, you have to take a screenshot of each page needed and rearrange them into a new combined PDF. The process will definitely be cumbersome and even painful.
So it will definitely be easier and faster to resort to a practical and reliable tool to fulfill such a goal. Please continue your reading to know one like this.
---
Delete Pages in a Scanned PDF File for FREE in 2023–Using WorkinTool
As mentioned above, a useful tool is able to help you get rid of unwanted or duplicate pages in a snap. While there are so many options in the market, which one should you pick? Well, you can try a new tool coming out this year–WorkinTool PDF converter.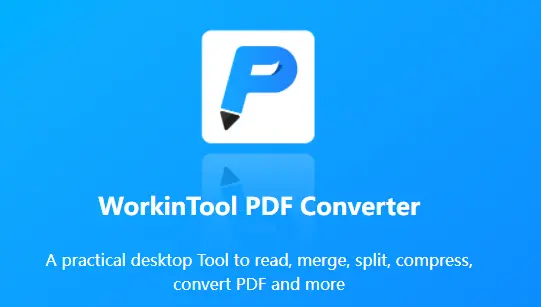 WorkinTool, developed by Shanghai Hudun-Tech Group (an approved Hi-Tech company that specializes in SaaS solutions for more than eight years), is a powerful all-in-one PDF converter that enables you to read and eliminate the pages of your scanned PDF easily, instantly and securely.
There are only three steps involved in order to take the useless or repetitive pages out of your scanned PDF file.
Step 1. Open the tool, choose Tool BOX, then find Remove Pages and click on Select PDF file or drop your file(s) to the highlighted area.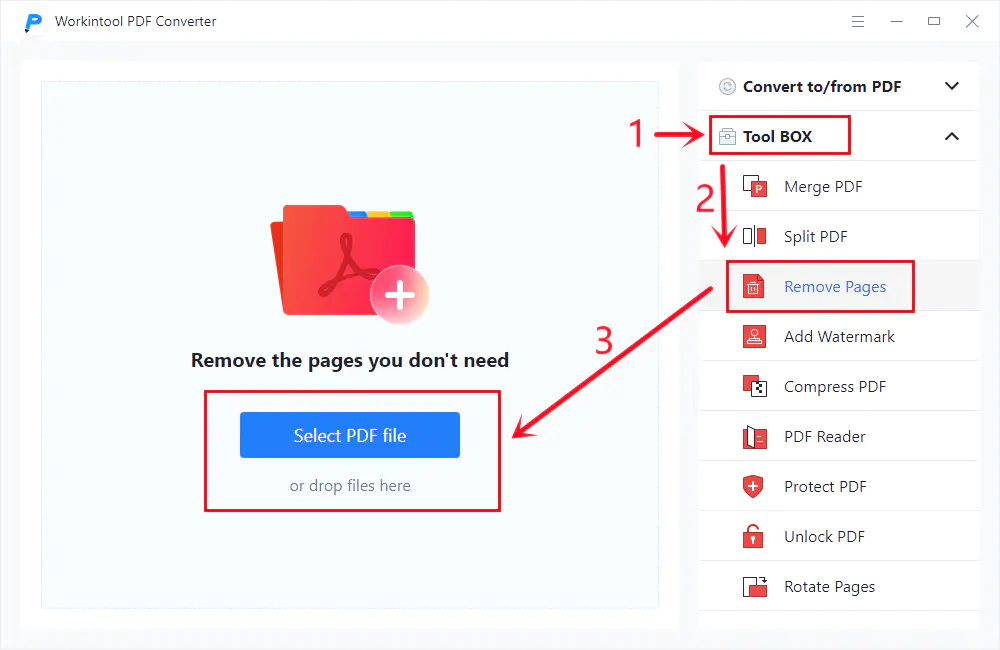 Step 2. Select the page(s) that you plan to erase and click on Convert (Save path is alterable if you want to).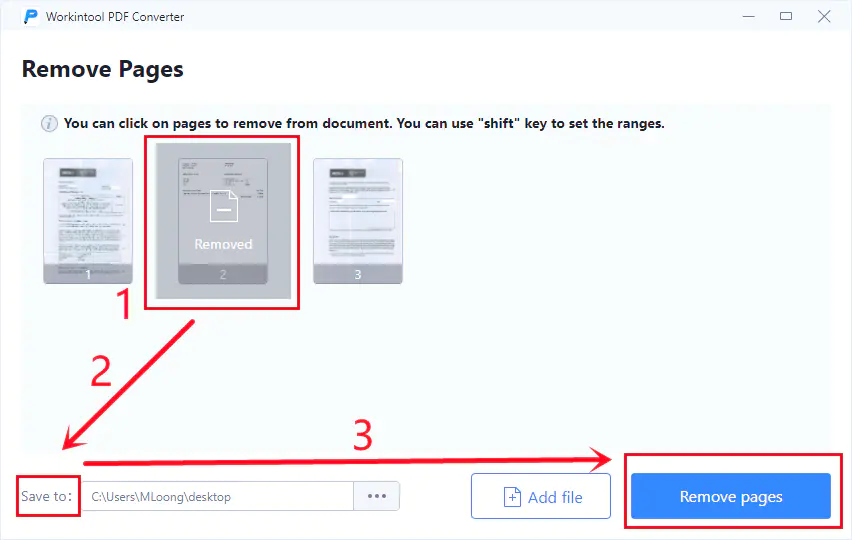 Step 3. Click on Open file to get your file with the unnecessary or duplicate page(s) removed.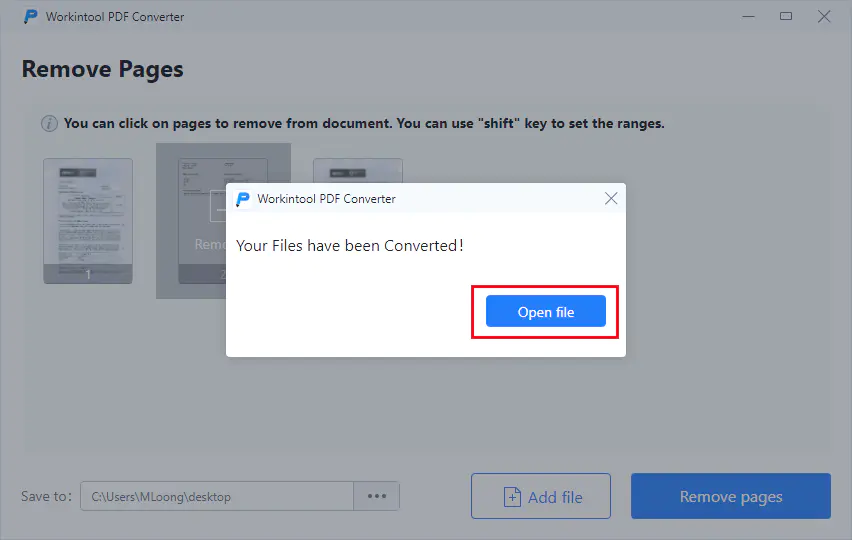 WorkinTool also works perfectly for PDF files transformed from other formats, you can read our blog on general page removal through WorkinTool.
Here is the information for your reference
Pros:
Easy to operate
Preview available before deletion
More pages addable
Fast-speed page removal
Guaranteed data privacy and information security
Traceable conversion records
FREE to process single file less than 2 MB
Lightweight enough to take up a little PC space
Cons:
---
Other Ways to Delete Pages in a Scanned PDF File for FREE in 2023
There are absolutely other ways to delete pages in a scanned PDF file without payment this year and you can try them as you like.
Sedja PDF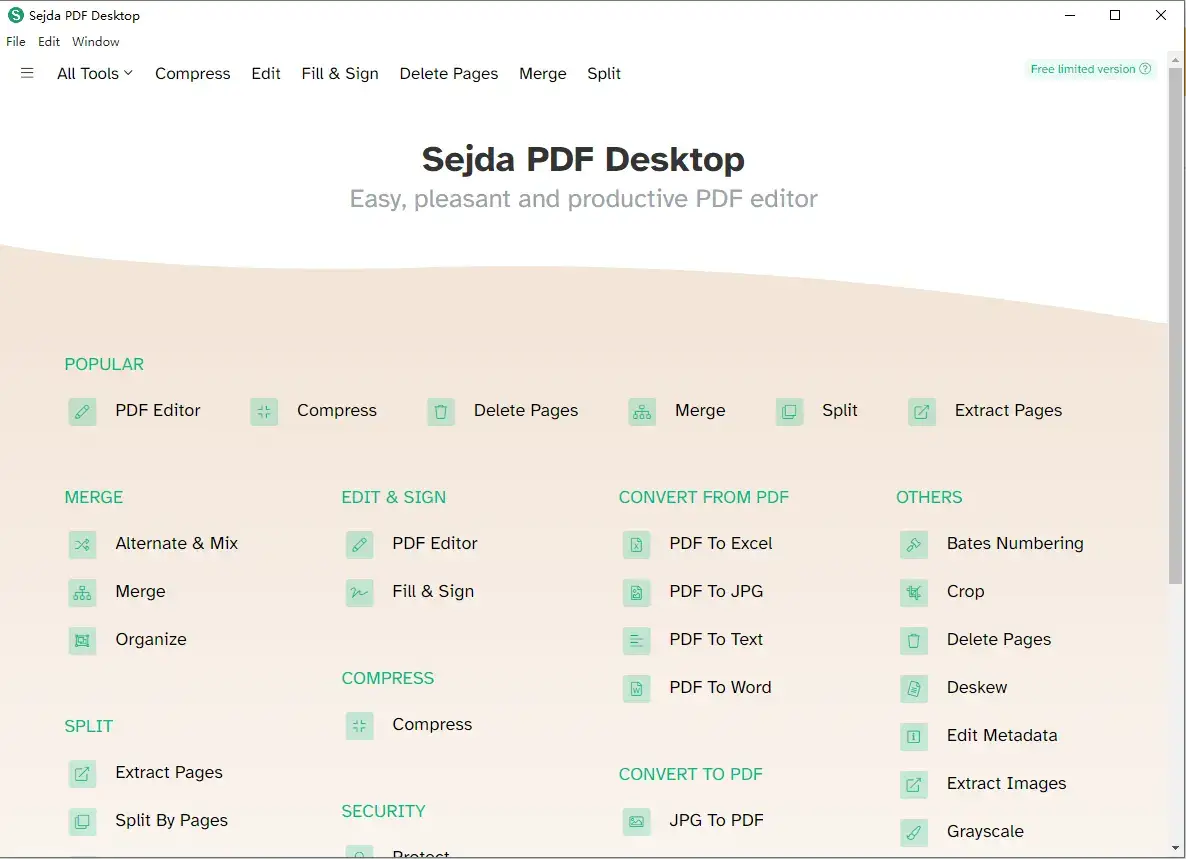 The first one to mention is the desktop version of Sejda PDF. It is a useful PC software capable of resolving most of your PDF-related problems with ease, including page deletion in a scanned PDF. However, several limitations apply to its free-trial version, such as limited daily task quotas, page numbers and page size for processing.
To cut the unwanted or repeated pages out of your scanned file, you only need to:
1. Open the tool, find All Tools and click on Delete Pages in the OTHER section.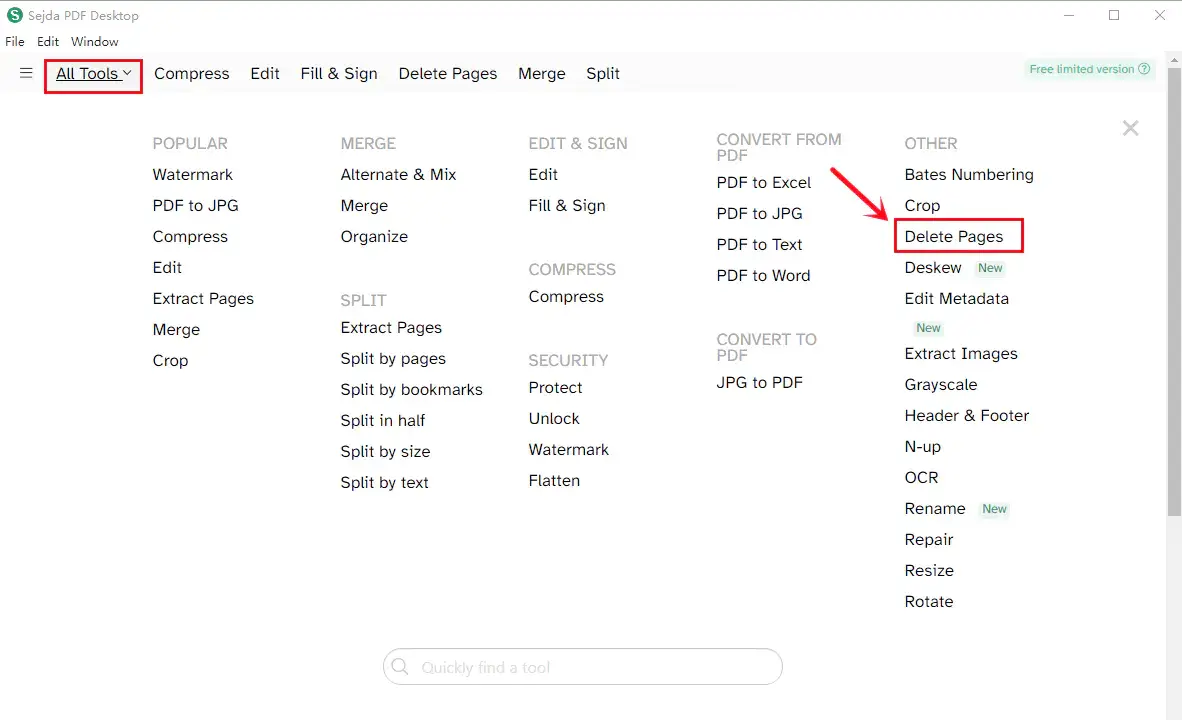 2. Select Choose PDF files or drag your file(s) to this area.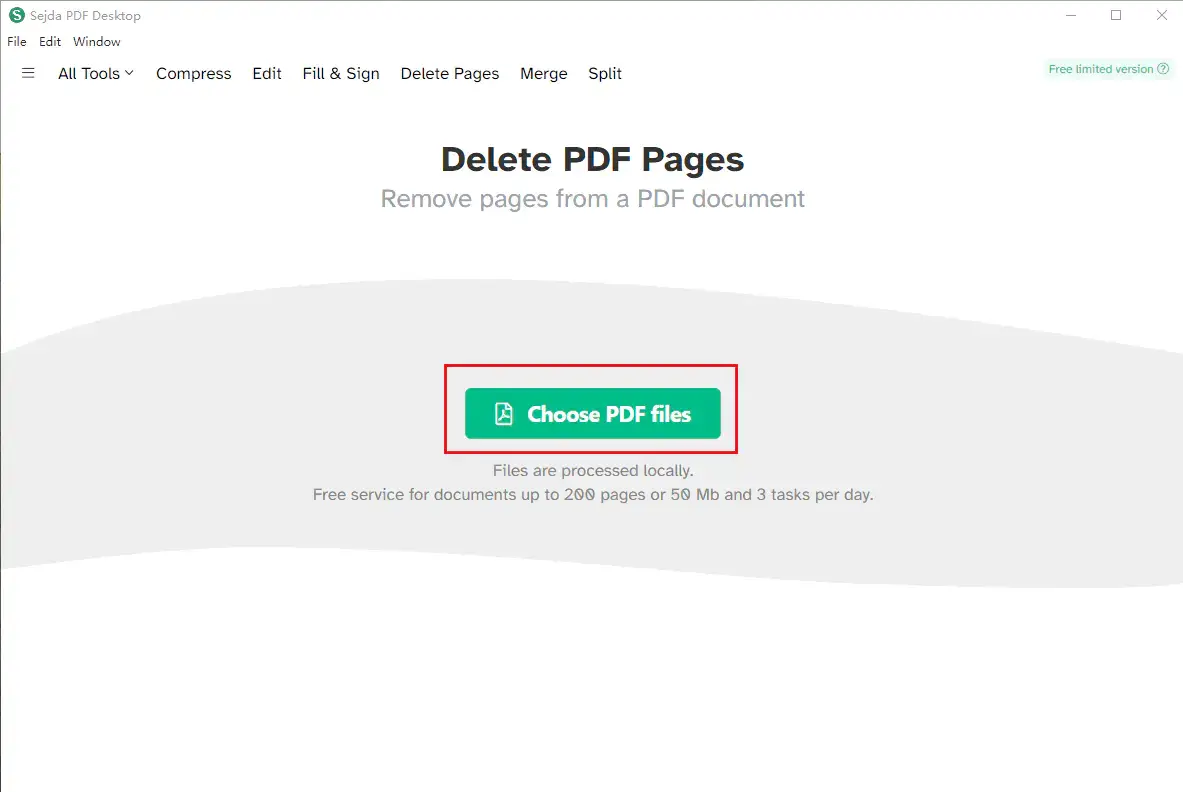 3. Choose the pages to remove or type the page range in the column highlighted.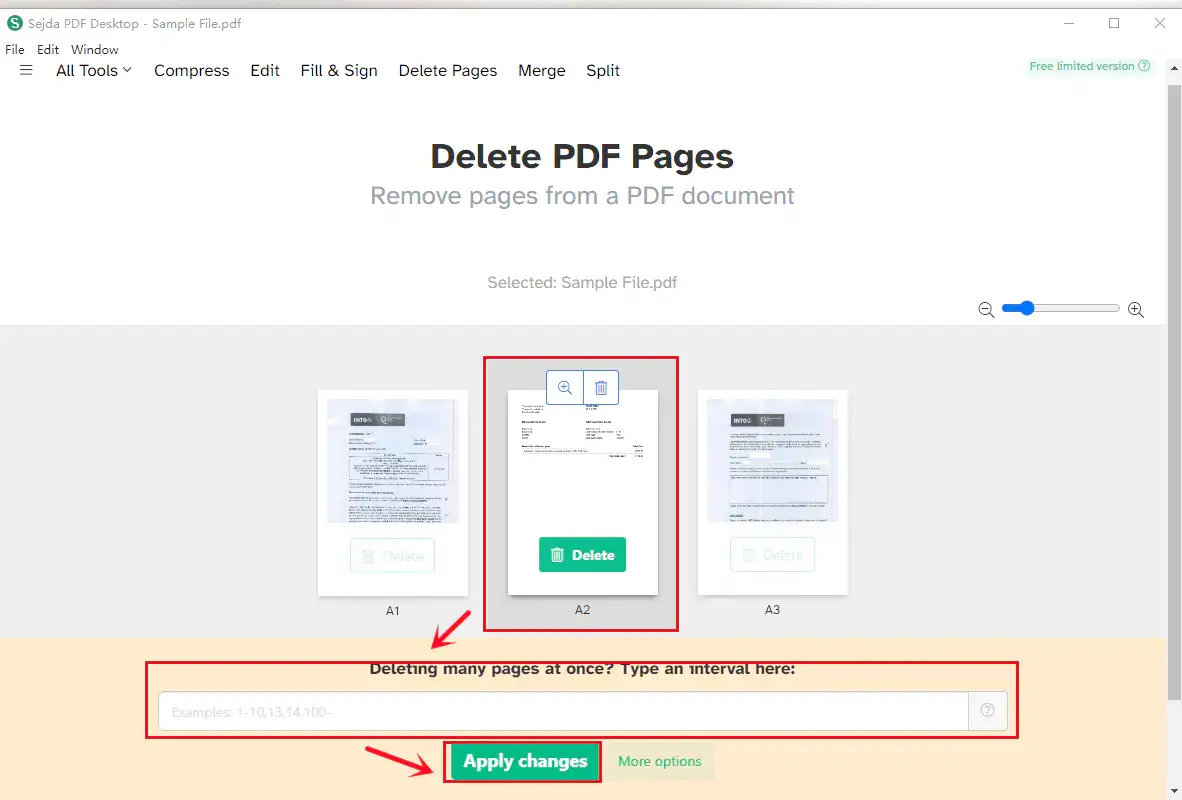 4. Click on Apply Changes when pages are directly deleted and pick a save path to store your new file.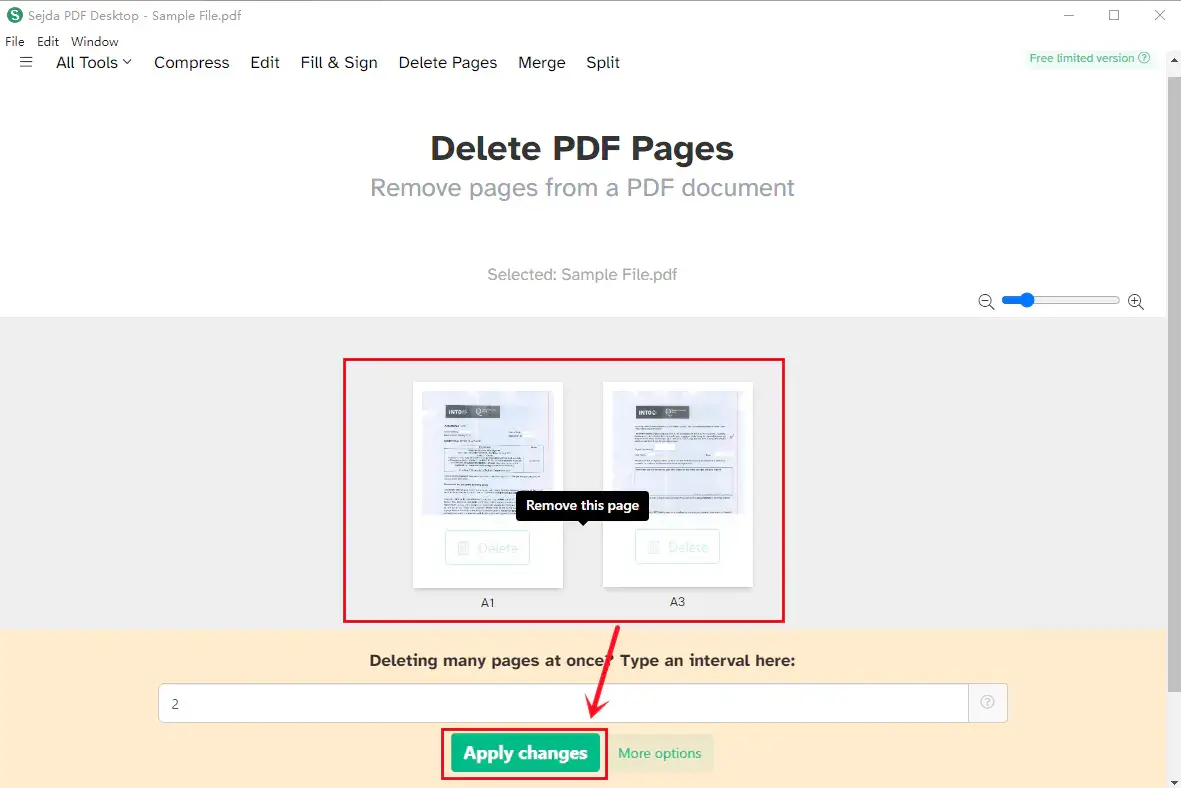 5. Find your file in the folder chosen in the previous step when the task is completed.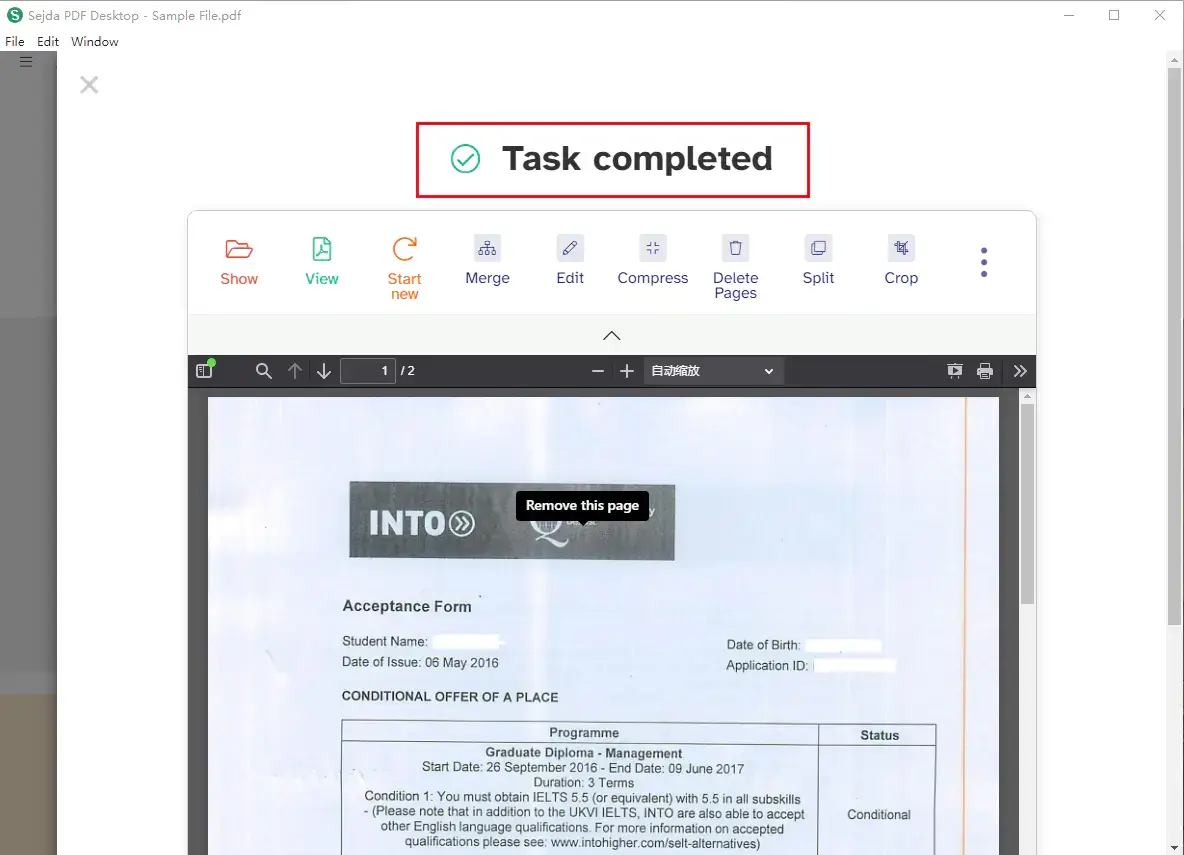 Here is some advice for you.
Pros:
File preview available before and after page elimination
File order changeable
A place to type the page range
Fast-speed page erasing
Safe in most contexts
Cons:
Rigorous limitations on the free-trial version, including daily task quota, page numbers and page size.
📝Meanwhile, you can turn to an online converter for help when deleting pages in a scanned file.
Small PDF
Small PDF is a helpful one to get you out of this mud as it is an acclaimed online converter with nearly all the common features of PDF editing and conversion.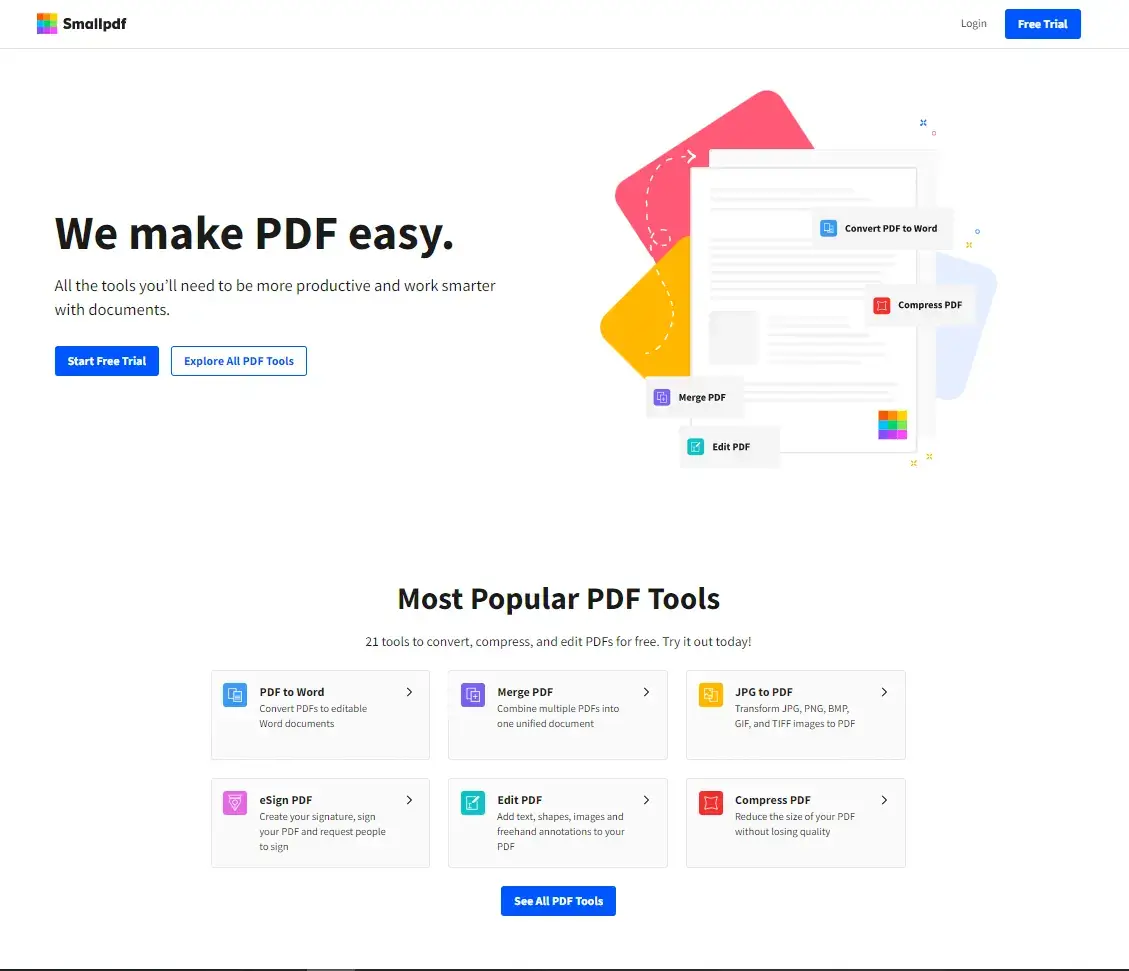 Firstly, you need to open its webpage and find Delete PDF Pages.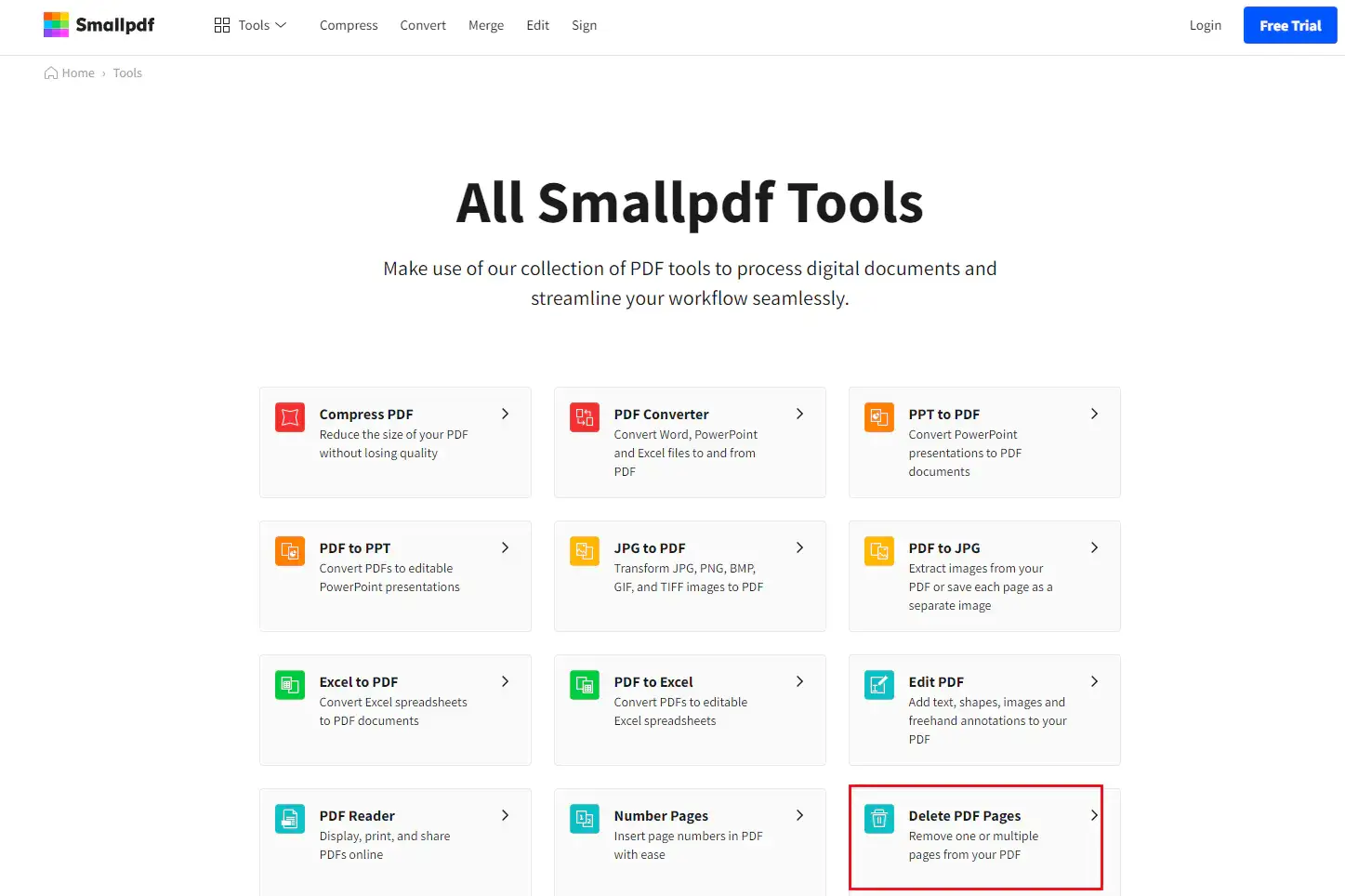 Secondly, you should select CHOOSE FILE or drop your file directly to this section.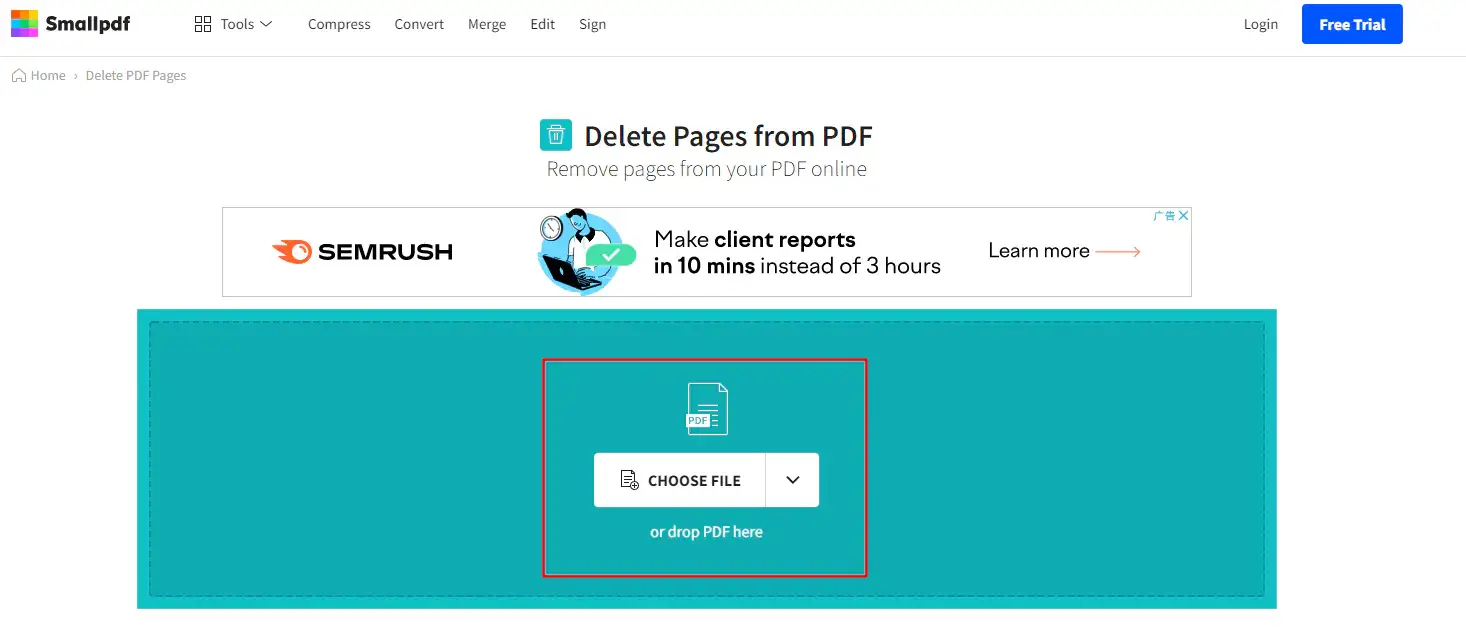 Thirdly, you need to choose the page(s) to remove and it or they will be taken out immediately.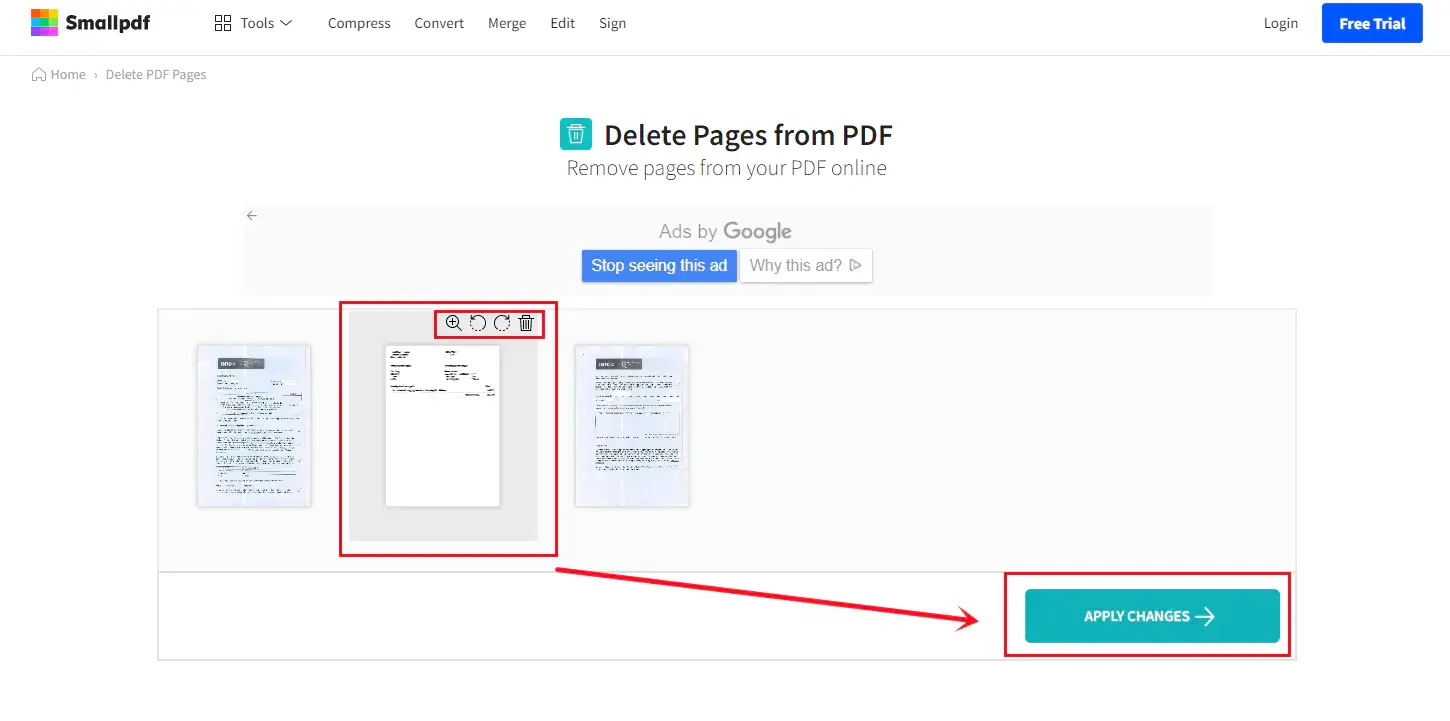 Fourthly, you should click on APPLY CHANGES.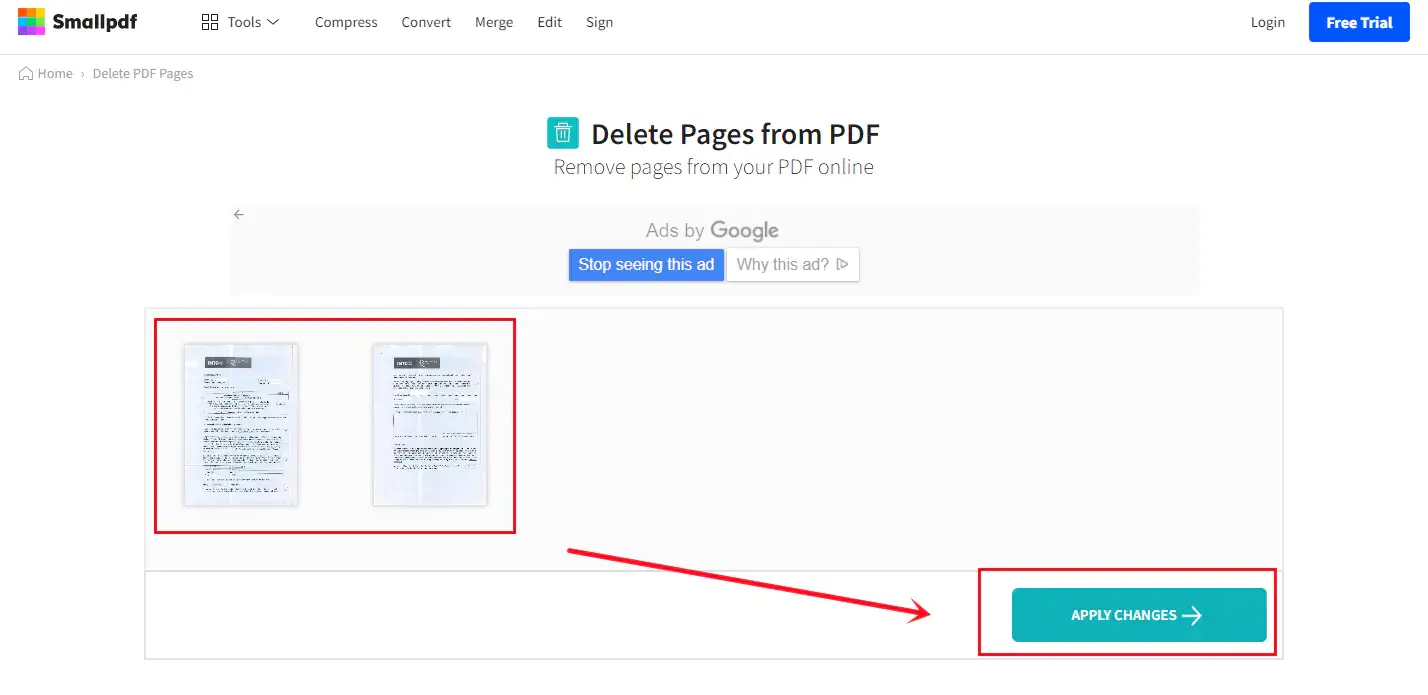 Fifthly, you need to click on DOWNLOAD to receive your new file.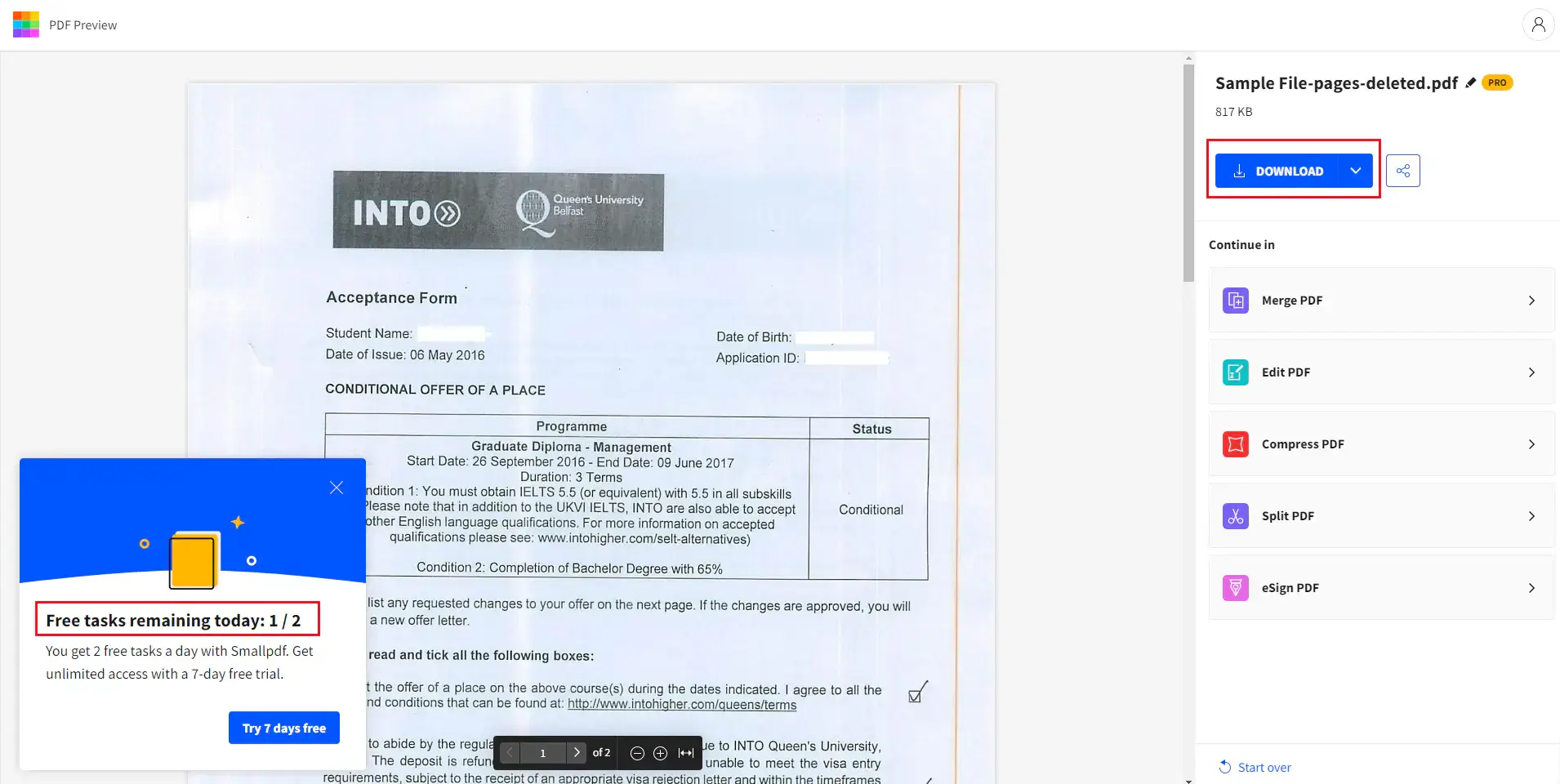 Please find our suggestions below.
Pros:
Easy interface and colorful design
Preview possible before and after page removal
File order alterable
More features to change, such as zooming and rotating file
No installation required
Cons:
Unstable speed in page uploading
Compulsory internet access
Daily task quota applies
---
Wrapping Up
It is necessary to master page-deleting skills in modern society, especially when it comes to scanned files. It will be time-saving and simple to use one of the tools stated above and we hope you spot something valuable in this blog to help you with this goal.
You can leave a comment to share your opinions on those tools after your trial or your experience with other ones that you frequently use with us.
Looking forward to your reply.