How to Recover a Deleted PowerPoint on Windows and Mac
Frustrated with permanently deleted PowerPoint files? If you are searching for a way to bring deleted or unsaved PowerPoint files back. You are on the right page! This post shares one free data recovery tool on Windows and one alternative for Mac. Read on to know what they are and how to use them!
1. 100% free without ads
2. Easy to operate, without complicated skills
3. Multiple file formats supported
4. Recover data from computer and external storage devices effortlessly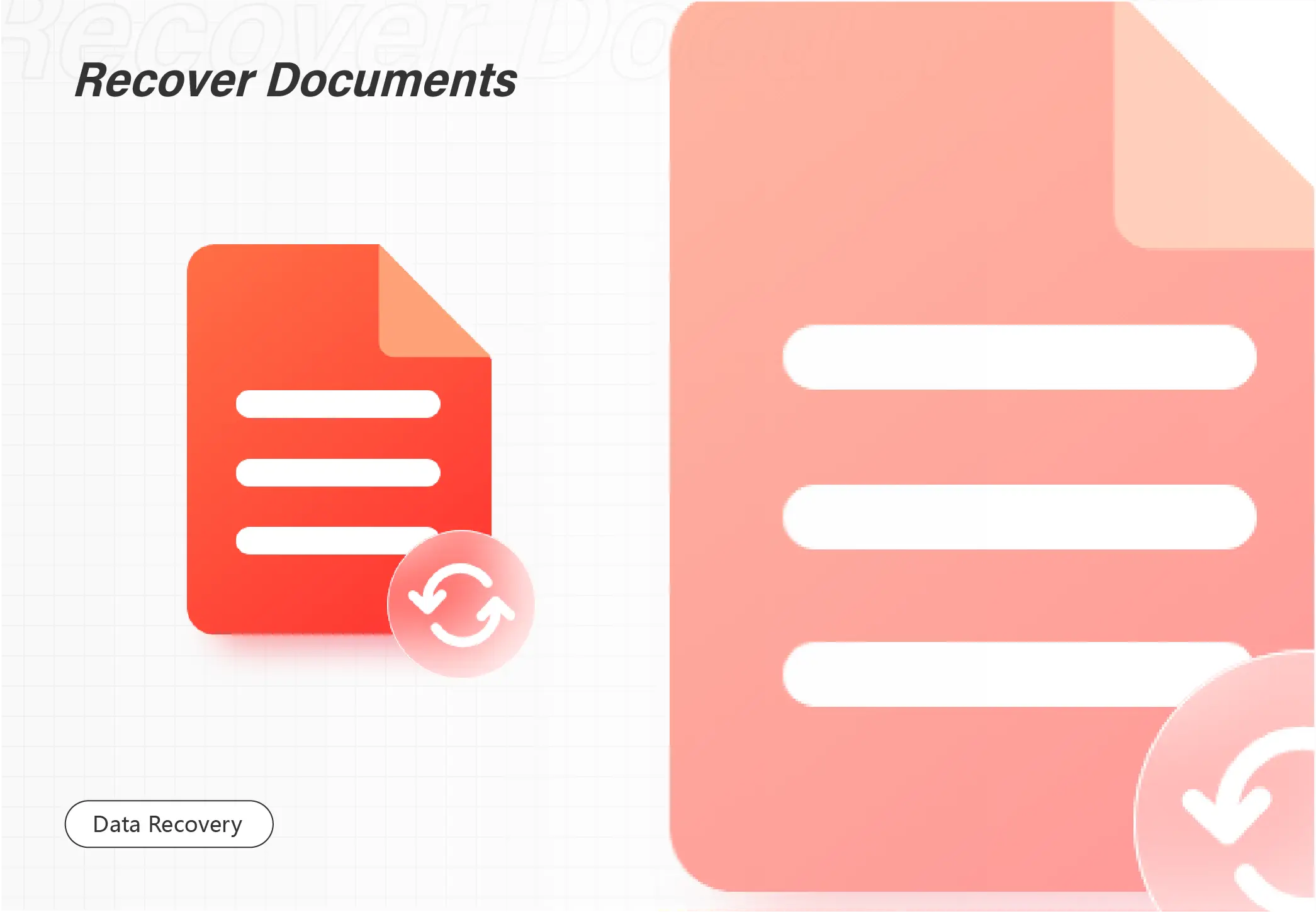 How to Recover a Deleted PowerPoint on Windows and Mac
What should I do? I lost my important presentations after all the work was done! And I can't find any records of it! How to recover a deleted PowerPoint document? Is there a way to get it back?
Many people have suffered panic of losing documents they just finished editing. You may absent-mindedly delete a file and find the content you just created goes nowhere. Or you may delete the wrong file and clear the Recycle Bin on your computers. And a data loss also happens when you would plan to rename a file in an external drive but accidentally delete it.
These situations often occur, especially in the era when office tools like PowerPoint, Excel, and Word documents are prevalent throughout the whole world. But don't worry! There is always a way to find the files back. This post covers everything you want to know about recovering deleted PowerPoint presentations. We introduce two data recovery software, one for Windows and the other for Mac, enabling you to bring lost data and files back in seconds.
How to Recover a Deleted PowerPoint on Windows
If you can't find the lost PowerPoint presentation file in the Recycle Bin or manually delete the file in the external hard drive when it is connected to your computer, you can try third-party PowerPoint recovering tools like WorkinTool Data Recovery.
Although various data recovery methods are available to recover permanently deleted PPT files in Windows, professional data recovery software will always be the most efficient and simplest solution to retrieve your PPT and PPTX files.
WorkinTool Data Recovery
WorkinTool Data Recovery, as the name shows, is a professional data recovery tool. It is compatible with Windows 11/10/8/7. And the ultimate way to recover permanently deleted PPT files in Windows is using WorkinTool Data Recovery software.
This freeware doesn't require registration or contain paid-for items. It is entirely free to use without hidden costs.
WorkinTool packs a bunch of features into a user-friendly interface, by which you can scan and retrieve lost data from computers, the Recycle Bin, disk partition, mobile devices, USB, HDD, and memory cards effortlessly.
This data recovery service employs powerful algorithms to fix the data structure and enable you to bring your data back in seconds.
WorkinTool Data Recovery is always a safe and trustworthy option to repair PowePoint presentations, Word documents, Excel tables, videos, images, databases, and other types of files.

How to Recover a Deleted PowerPoint for Free via WorkinTool?
No matter which PowerPoint version you are running, it just takes a few steps to bring your permanently deleted PowerPoint files back using WorkinTool Data Recovery. Check the detailed steps below.
1. Launch the recovery tool and select a scene.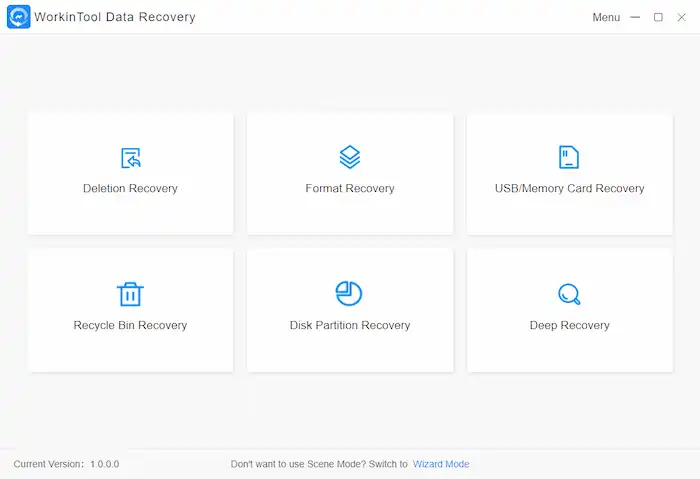 Install and open WorkinTool Data recovery first. You will see six sections in the Scene Mode. Select one that best suits your situation to start scanning.
Deletion Recovery: Precisely select the directory if you remember the PowerPoint file's location.
Format Recovery: Recover the formatted data from SD cards, disk partitions, etc.
USB/Memory Card Recovery: Bring back deleted PPT/PPTX files from mobile devices like USB, HDD, memory card, etc.
Recycle Bin Recovery: Quickly and completely retrieve back PowerPoint presentations deleted or cleared from the Recycle Bin.
Disk Partition Recovery: Repair PPT file loss due to missing disk partitions.
Deep Recovery: Comprehensively search for lost PowerPoint to maximize the recovery.
2. Scan deleted PowerPoint.
Here I choose a folder in which the original PPT file was stored. Then hit the Scan Now button to start scanning. Waiting for a while, you will enter an interface that shows the File Type, File Directory, and Deleted Files.
3. Locate the deleted PPTX files.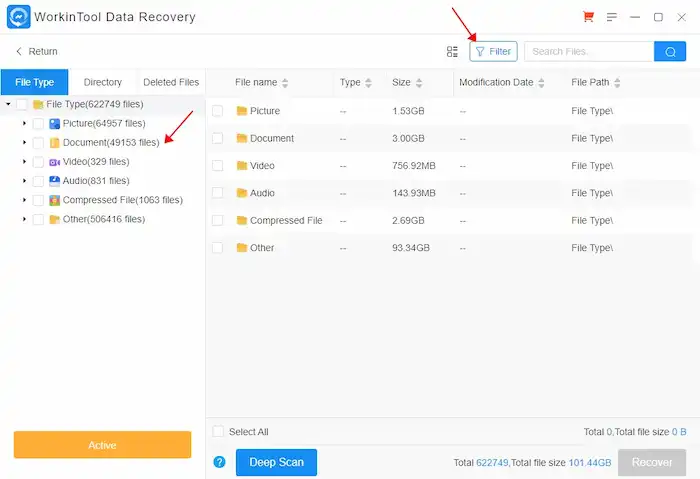 The left side shows the major file types that can be scanned. Click the little arrow icon next to Files to open the drop-down menu. Or you can use the Filter feature to search for your PPT files.
4. Recover deleted PPTs.
Scroll down to click on the pptx folder to open all PowerPoint files. You can sort the files by modification date. Then tick the possible files you just deleted. Press the Recover button to bring them back.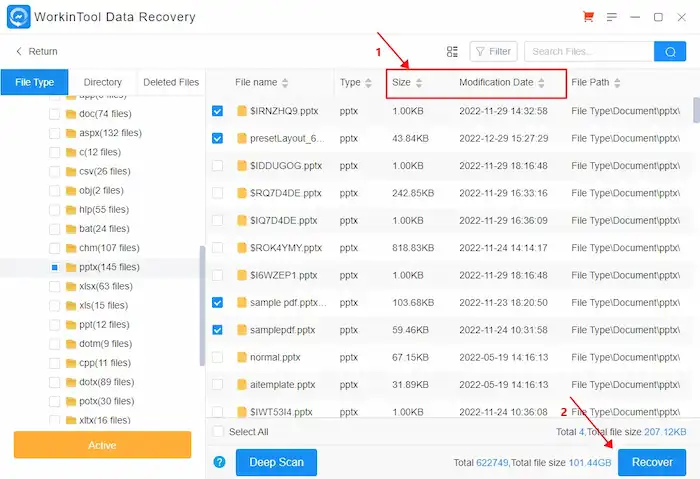 ---
Perform PowerPoint Recovery on Mac
If you can't find deleted PowerPoint files using PowerPoint AutoSave or from the temporary folder, Mac Trash, or backup, the last thing you can do is use a third-party recovery tool. As long as you don't overwrite extra data on the PPT file, getting the lost PowerPoint document back is still possible.
Cisdem Data Recovery
Cisdem Data Recovery can recover files like pictures, videos, office documents, etc., from Mac and other storage devices in seconds.
This recovery tool supports 500+ file formats.
You can get a free trial version of this easy-to-use product.
Recover PowerPoint files due to any improper operations or force majeure.
You can preview part of the files before recovering.
100% free to use on Mac.
How to Recover a Deleted PowerPoint File with Cisdem?
Follow the detailed guide below to begin your deleted PowerPoint recovery task.
1. Select a disk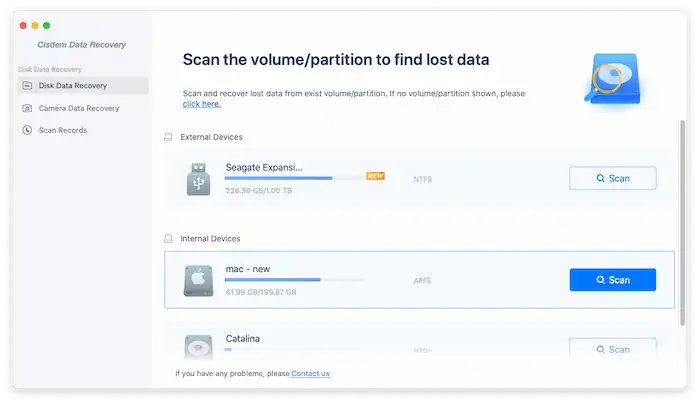 Launch this data recovery tool and select Disk Data Recovery. Then locate the disk which has stored your PowerPoint presentations. You can perform this on local disks or external storage devices.
2. Start scanning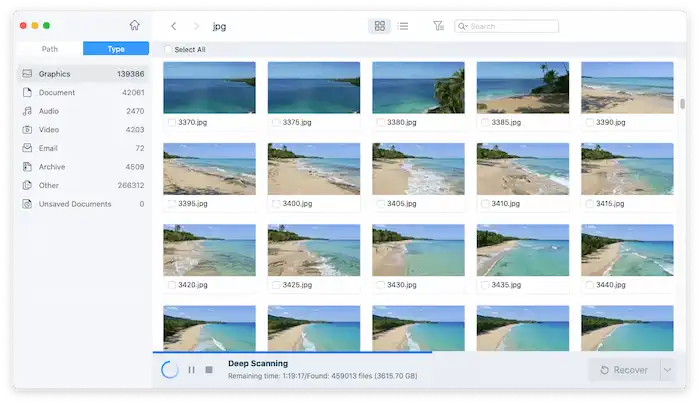 Press Scan to start the scanning process. Waiting for a while, you can go to Path or Type to search for the deleted files. The Filter feature and the Search box also work when you need to perform specific searching.
3. Preview and recover the file
Before the recovery, you can double-click on the file to check if it is the right PPT you want to bring back. Then press the Recover button when everything is OK.
---
How to Recover Unsaved PPT in Windows?
If the PowerPoint abruptly crashes while you are working and you did not save it, you can use the built-in feature to repair unsaved PowerPoint. This method is also available for recovering deleted slides in PowerPoint. Just run PowerPoint, then click File > Info > Manage Versions > Recover Unsaved Presentation.
If this way doesn't work, you can try the software we mentioned above. Third-party tools are always the most practical methods to return deleted or unsaved files.
Conclusion
Here comes the end of this article. Do you figure out how to recover a deleted PowerPoint now? The two data recovery tools mentioned above can meet most Windows and Mac users' needs. If you fail to bring lost files back using the built-in features of PowerPoint or your computer, the two options remain safe, practical, and trustworthy.
Products Reviews:
TrustScore
4
|
323
reviews