How to Recover Formatted SD Card for FREE 2023
If you accidentally formatted an SD card and want to recover the lost data, please stop overwriting on this card immediately. You need to use a reliable data recovery tool for help. No worries! This post introduces two free solutions that practically enable you to recover formatted data from SD cards on Windows and Mac. We recommend WorkinTool Data Recovery for you to restore the lost data in a few clicks.
1. Cost-effective plans
2. Quick and deep scan
3. Easy to operate for everyone
4. Detect all types of files and list them clearly
5. Suitable for various devices
How to Recover Formatted SD Card for FREE 2023 (Windows and Mac)
To begin with, we need to clarify the word "formatting". Actually, it is not an intimidating technical term. Sometimes we need to format an SD card or external or internal hard drive to clear unnecessary information, fix unknown errors, and prepare more storage space. However, things get troublesome if you accidentally formatted an SD card and lost all stored data. Is there any possible way to repair the formatted SD card?
No worries! This post covers everything you need about formatted SD card recovery. We explain why an SD card is formatted, the possibility of fixing a formatted SD card, how to recover a formatted SD card for free on Windows using WorkinTool Data Recovery and on Mac via Disk Drill, and how to avoid an SD card from being formatted in the future. You can effortlessly bring all lost data back after reading this post.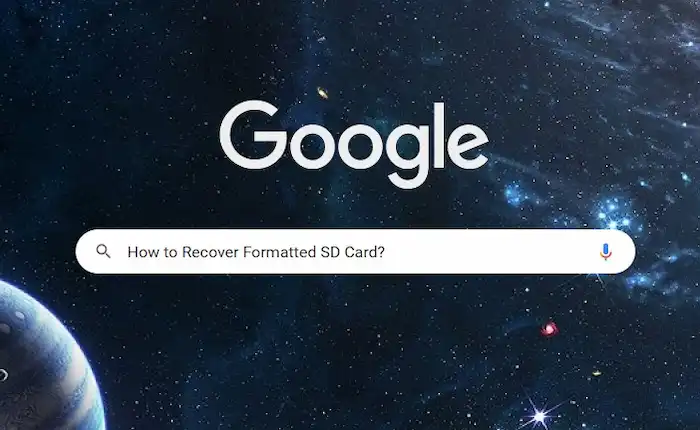 ---
How Does an SD Card Become Formatted?
An SD card may become formatted in many situations. It may accidentally become corrupted if it contains too much data. However, most SD cards get formatted because of users' misoperation. The cases include but are not limited to:
📀Accidentally formatted the wrong SD card.
🔩Attacked by viruses or malicious software.
🔰Unplug your SD card directly before correctly ejecting it.
📠Power off your devices when the SD card is in active use.
📁Allocate a new file system when changing managing devices.
---
Is It Possible to Recover Formatted SD Card Data?
Although you can't find files on a formatted SD card, it does not mean all the data is erased. The SD card applies a new file management system to store new data and be compatible with different operating systems. The data structure and logical link changes will not damage the original file content. Therefore, it is possible to recover data from formatted SD cards, USB drives, or disks.
However, you must know an important thing before fixing formatted or corrupted SD cards. Subsequent use of the formatted SD card will change the data structure and overwrite the data on the device. In this case, there is no way to unformat the formatted SD card or hard disk. You should immediately STOP USING an SD card when it is formatted. Find reliable SD card format recovery software to recover lost data before overwriting!
Recover Formatted Memory Card on Windows
There are dozens of programs for recovering formatted SD card data available for the Windows system, like WorkinTool Data Recovery and Recuva. If you prefer a modern and clean interface, you can try WorkinTool Data Recovery first. It contains almost all the features you need as a free file recovery software tool. WorkinTool Data Recovery can wholly and quickly recover all deleted files and data on any device.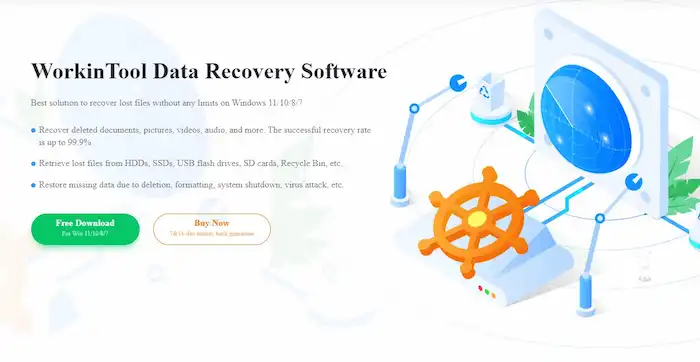 Broad Compatibility: It works well when recovering data from formatted SD cards, hard drive partitions, external hard drive devices, USB drives, the recycle bin on your Windows computer, and more. It can recover formatted SD card data from Android phones, cameras, and more.
Format Supported

: You can bring back any files you absent-mindedly deleted, like photos, videos, Adobe projects, Office documents, compressed files, audio files, etc.

Convenient in Use

: These practical features come with a simple, user-friendly interface with no ads. It offers two modes when you put it into use. The Wizard Mode allows you to select the original data storage location precisely. The Scene Mode simulates possible occasions you may meet when recovering files, including USB/Memory Card Recovery, Format Recovery, Deletion Recovery, Recycle Bin Recovery, and Disk Partition Recovery.

Highly Cost-effective

: WorkinTool allows users to recover formatted SD card files free within 500MB. Users can enjoy unlimited recovery in this affordable product, with a low cost from $29.99/month to $49.99/lifetime.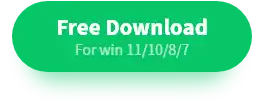 📝Features in Use
Let's see how to recover formatted SD card data for free using WorkinTool. This method is also suitable for recovering data from a flash drive.
Plug a card reader with your SD card into a computer. Then launch this recovery software, and find your SD card on the Path Choice page.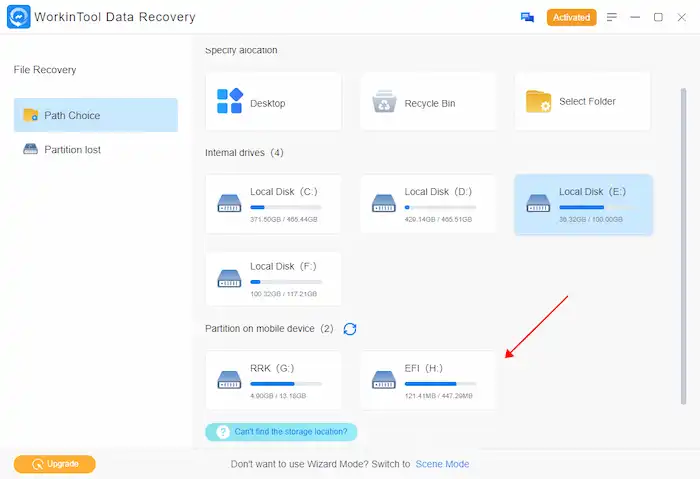 Select a scan method from quick/deep/formatted recovery and hit Scan Now.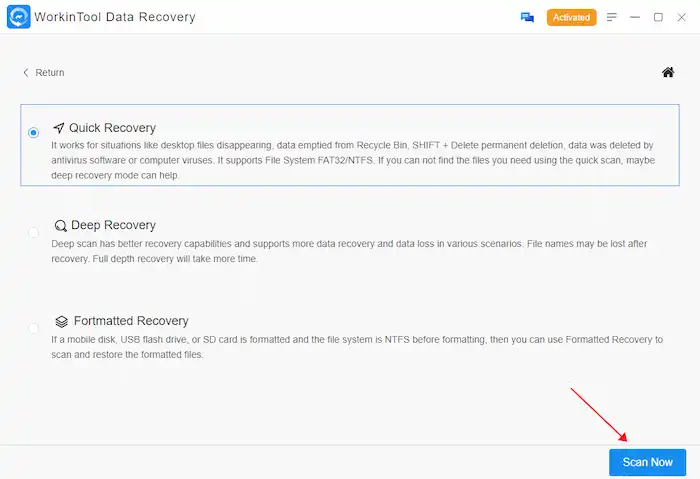 Use the Filter feature and the left navigation pane to locate the files you wish to recover quickly. Then tick the files, press Recover, and set a new directory for the soon-to-be-recovered data.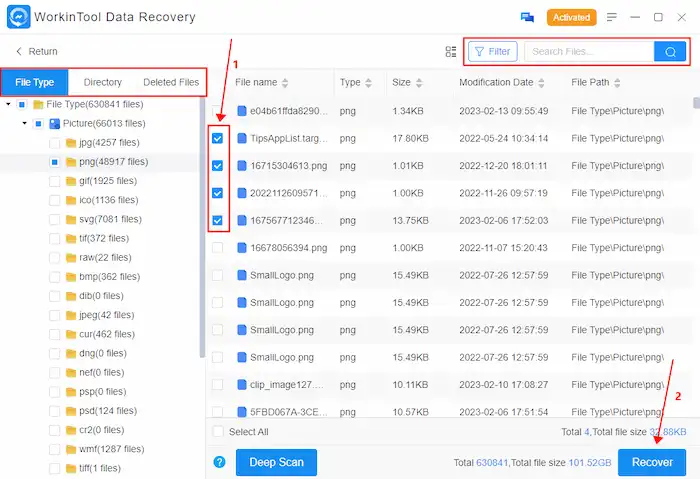 ---
Fix Formatted SD Card on Mac
Professional data recovery software is always our first choice. It is quick, comprehensive, and easy to operate. You can also get an easy-to-use SD card recovery tool on Mac. Disk Drill is such a program that can get your deleted files back on the Mac system.
Broad Compatibility: This tool helps to recover data from storage devices like an external USB drive and camera card. It also works well in processing data loss from SD cards on iPhones, iPods, and iPads, Android phones.
Versatile Features: In addition to recovering formatted memory card data, Disk Drill users can also enjoy features like Drive backup, Recovery Vault, Disk Clean-up, Duplicate Finder, etc. Disk Drill also presents tools and features to prevent data loss from happening in the future. The data protection and backup features can make your files bulletproof. It is a one-stop shop for everything.
Let's see how to recover formatted SD card on Mac for free using Disk Drill. In this way, you can also recover data from formatted SD cards on mobile devices.
📝Features in Use
Select your SD card in Disk Drill's disk list, and this program will automatically initiate a scan. (Deep Scan takes more time but also reaps better rewards).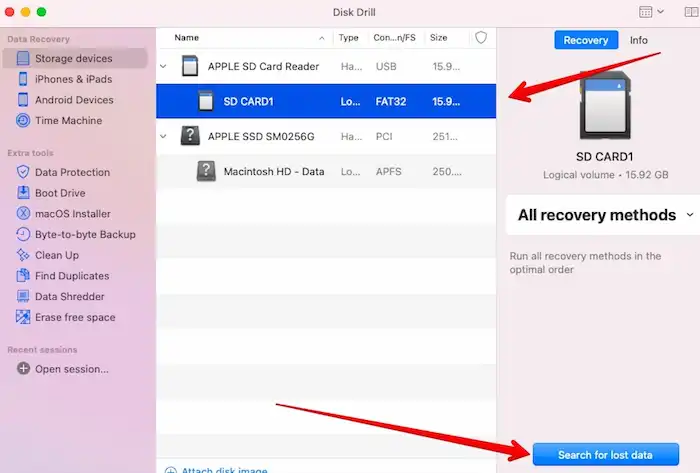 Once the scan is finished, you can click on Review found items by type to review the files just as they never left.
Verify and choose the files you wish to get back, click on Recover, and select the destination for the to-be-recovered files.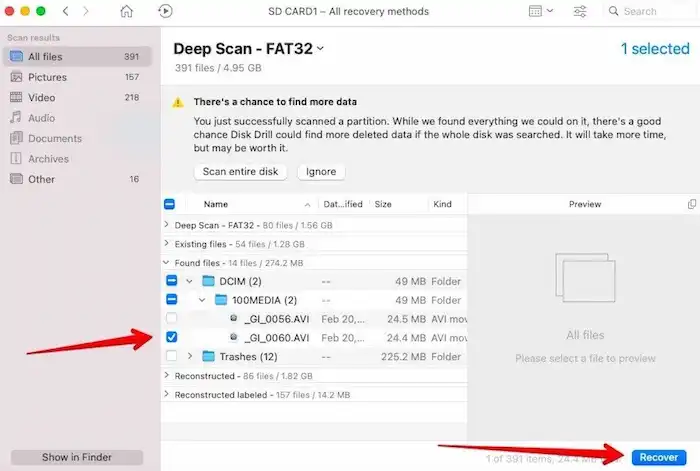 Choose the destination for the to-be-recovered files.
---
Practical Ways to Avoid Accidental Format
Now that we've explained what kinds of situations will cause an SD card format, there must be ways to refrain us from doing that. The most efficient and reliable methods are as follows.
Install antivirus and firewall software on your computer.
Do not abruptly unplug an SD card without correctly ejecting it.
Do not power off your devices when the SD card is active. Make sure you fully charge your devices.
Don't accept the command of formatting your SD card when a device asks for permission.
---
FAQs
📥How can I recover photos from a formatted memory card for free?
This post has two available data recovery software: WorkinTool Data Recovery and Disk Drill. Both can handle data loss on memory cards for free and endow users with 500MB of free recovery space. You can experience their features before making a bill. Comparatively, WorkinTool Data Recovery is cheaper, and Disk Drill is more versatile.
📥

How Do I recover a formatted SD card on my Android?
It is not easy to recover a formatted SD card without a computer. Because few mobile devices can completely show all the files detected by the SD recovery tools. It is recommended to unformat an SD card with PC-end software. In this case, you can filter and locate the files you wish to recover more conveniently.
---
Conclusion
Here comes the end of this article. If you absent-mindedly format your SD card or suffer from a data loss on other hard drive devices, please try WorkinTool Data Recovery or Disk Drill to scan and recover formatted SD card data immediately. Remember, don't overwrite any new data on the SD card once it is formatted.
You May Also Need