How to Recover a Lost Word Document on Windows FREE
Not sure how to recover a lost Word document from your Windows computer? Don't worry. Check out this post for the best solution and get the WorkinTool Data Recovery tool to spare you extra time on data recovery.
😍 1. Up to 500 MB FREE Data Recovery.
😝 2. The cheapest data recovery software of its kind.
🤩 3. Easy interface for users to recover in THREE STEPS.
😎 4. Quick scan and recover files the same as the original.
🥳 5. Cover all file types of pictures, documents, videos, audio, etc.
😊 6. Available for all external storage devices like USB flash drives and SD cards.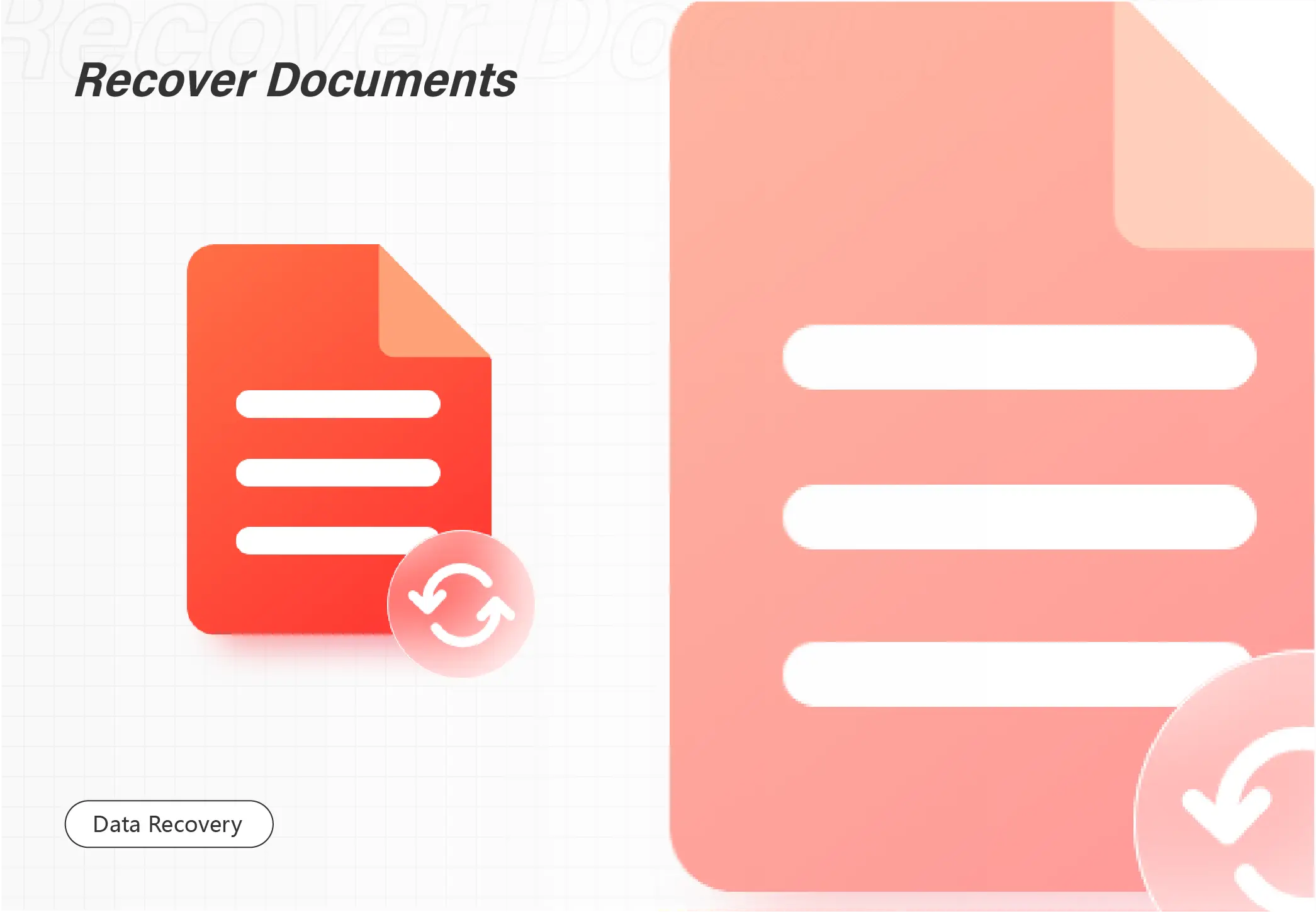 How to Recover a Lost Word Document on Windows FREE
Anyone who has used Word should know there is no more painful experience than losing a Word document. Especially when you've been toiling away on Word for hours, only a few steps from completion and all of your content is gone because of an accident. It's perfectly normal for anyone to fall apart in this situation. But after that, you need to calm down and think about what to do next. Do you choose to spend time rewriting a Word document according to memory, or do you plan to google how to recover a lost Word document on Windows?
You don't have to be too nervous because such a Word document loss is very much the case. There are corresponding solutions as well. In this article, we will provide four of the easiest ways to help users solve the problem of recovering lost Word documents. Two ways are for users to restore edited content lost because it is unsaved. The other two methods are to help users retrieve Word documents that have been accidentally lost due to deletion. The best and fastest protection is to use third-party data recovery software. If you want to save time looking at the gaps between the methods, we recommend using WorkinTool Data Recovery. You can easily retrieve any missing data file content in seconds.
---
How to Recover an Unsaved Word Document on Windows
Let's talk about the first type of Word document loss: sometimes, you may not close Word correctly because of an accident, and there is a good chance that all the data in the unsaved Word document will be lost. Microsoft, of course, anticipated this when it updated its Word program. So it also has a corresponding unsaved content recovery method. Here, we will show you how to use it in two ways: Autosave and Document Recovery.
Method 1. Recover a Lost Word Document from Autosave
There's no denying how helpless it can be when you're one step away from finishing your work and you've made a small mistake that has cost you your previous work. But as we mentioned earlier, Word applications have their recovery methods that can help you recover directly from an earlier version that was lost. Use their Autosave method to retrieve unsaved content files within a specific time frame.
However, if you use this method, you have to ensure that the Autosave feature is turned on before editing the Word content. Otherwise, you won't be able to use it to keep track of what you've edited, and it's even less likely to find unsaved files through it and the following steps: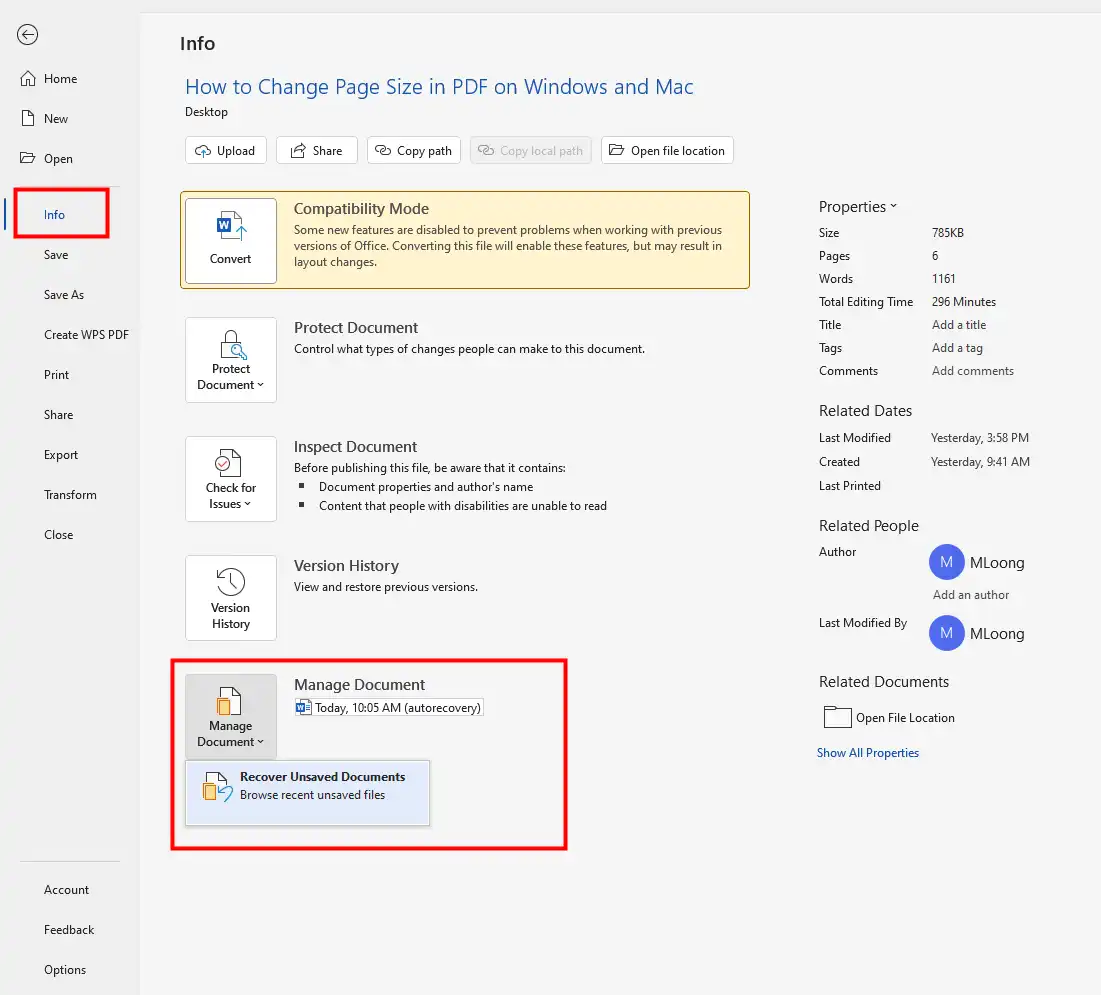 1. Keep the Microsoft Word file that you didn't save open and follow: File > Info > Manage Document.
2. Select the option in Manage Document: Recover Unsaved Documents.
3. There should be several temp files for you to pick from if there is a recent data loss.
4. Select the one that contains your edited content, then tap Save As, and this file should be restored and saved.

How to Turn On/Off AutoSave
In fact, in Microsoft Word's default state, this Autosave function automatically opens when the state, as a general user, does not have to set it specifically. But in some cases, it can also fail or shut down. To ensure that you can use this function correctly to recover unsaved documents, you need to check if the following is open from time to time.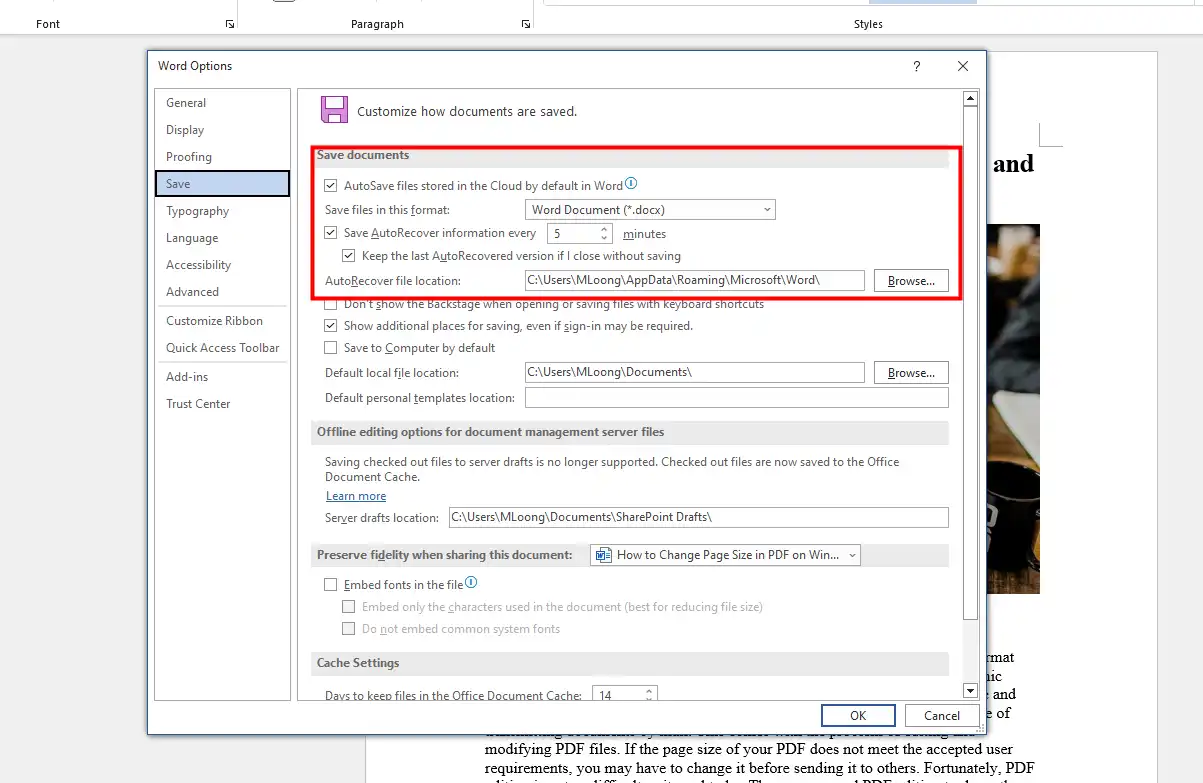 1. Navigate File > Options > Save.
2. Set the option: Save AutoRecover information every XXX minute and choose: Keep the last AutoRecover version if I close without saving.
3. Press OK to settle it once done.
---
Method 2. Restore Unsaved Word with Document Recovery
Sometimes it's not your touch that causes a Word document to close unsaved. Let's say you have a power outage, a software failure, a computer update, or a crash that causes an unsaved Word file to be lost. In this case, when you re-open the original file, it will pop up an automatic backup of the document recovery function. It helps the user restore the document to its state before it is suddenly closed.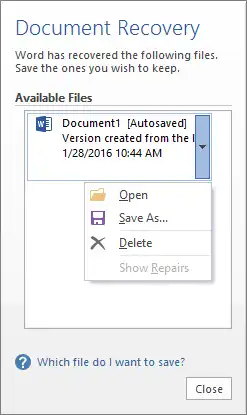 ---
How to Recover a Deleted Word Document
There is a second basic case for Word document loss. That is, the user accidentally deleted the edited document. This does not have to be the case for putting it into the recycle bin and then emptying it. There are also possible problems with outgoing files, viruses, and so on. Losing files is also very common, and you don't have to be too alarmed. Here are two of the quickest ways to recover a deleted Word document.
Method 1. Get Your Word Files Back Using Data Recovery Software
Do you know how to recover a lost Word document at this time? If not, we recommend using third-party data recovery software to rescue them, which is the fastest and best way. There is various software that is good and bad on the Internet, which is very difficult to really help users in need. So in this respect, WorkinTool Data Recovery Software has come to the rescue.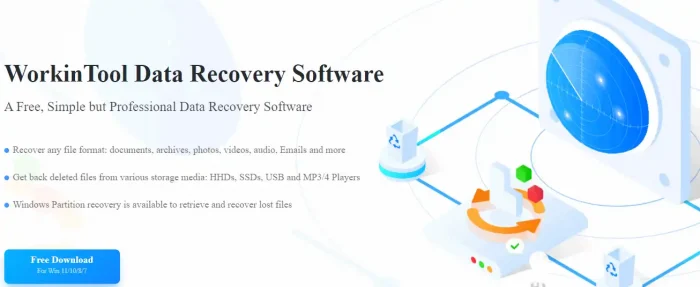 WorkinTool Data Recovery is an efficient Windows file recovery tool dedicated to retrieving and solving various data loss cases. You can use it to scan and identify as many as 400 different file types and, according to your needs, use the filter to find a specific file and restore it. In addition to Word files, it allows users to retrieve images, video, audio, and other content in various formats. The user can retrieve lost data in a matter of seconds in three steps without much effort. Most importantly, all users can recover up to 500 MB of files free of charge. If satisfied with the results, you can also upgrade to a premium membership and enjoy unlimited data recovery services.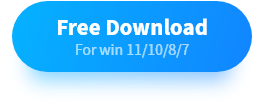 How to make it work:
1. Launch WorkinTool Data Recovery and select Deletion Recovery.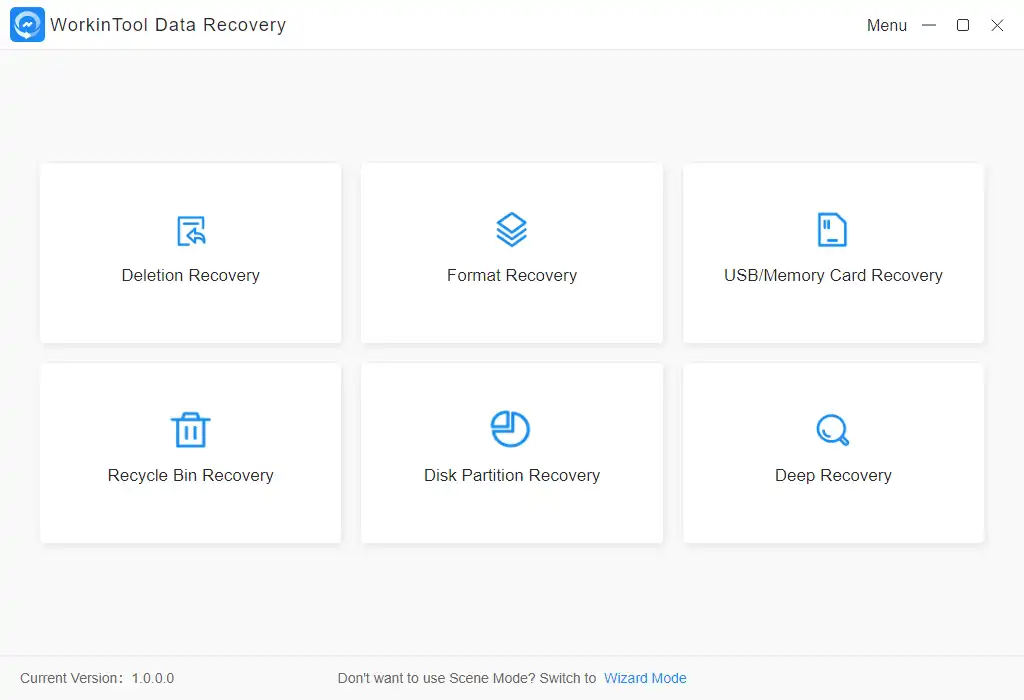 2. Select the partition where you saved the Word document before, then click Scan Now.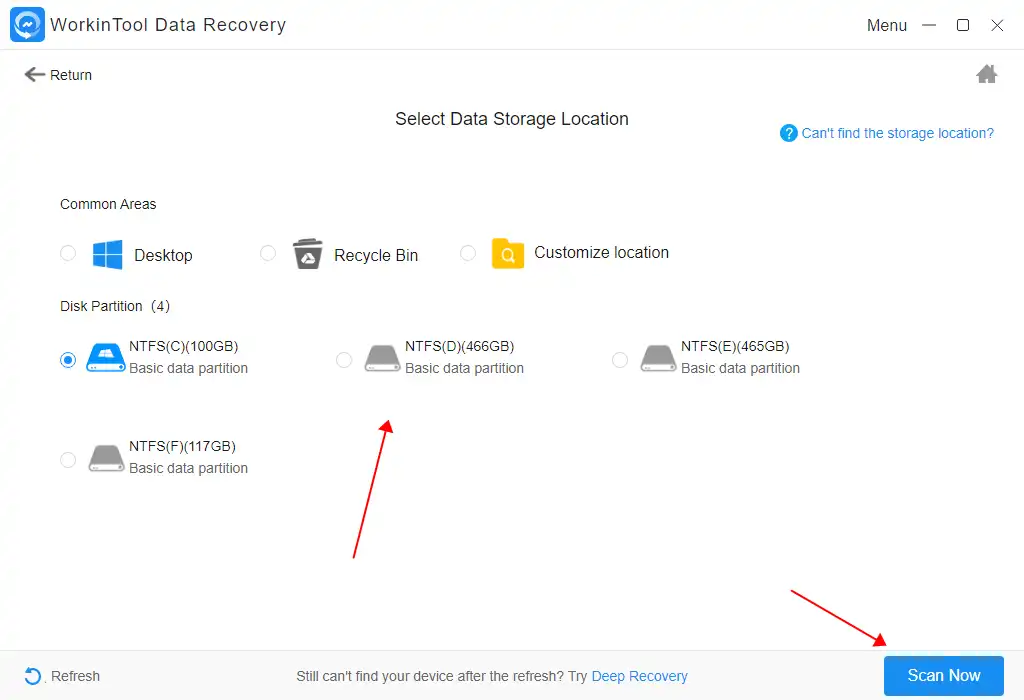 3. Use the Filter feature to locate the desired Word file. Then you can tap Recover to continue with the process.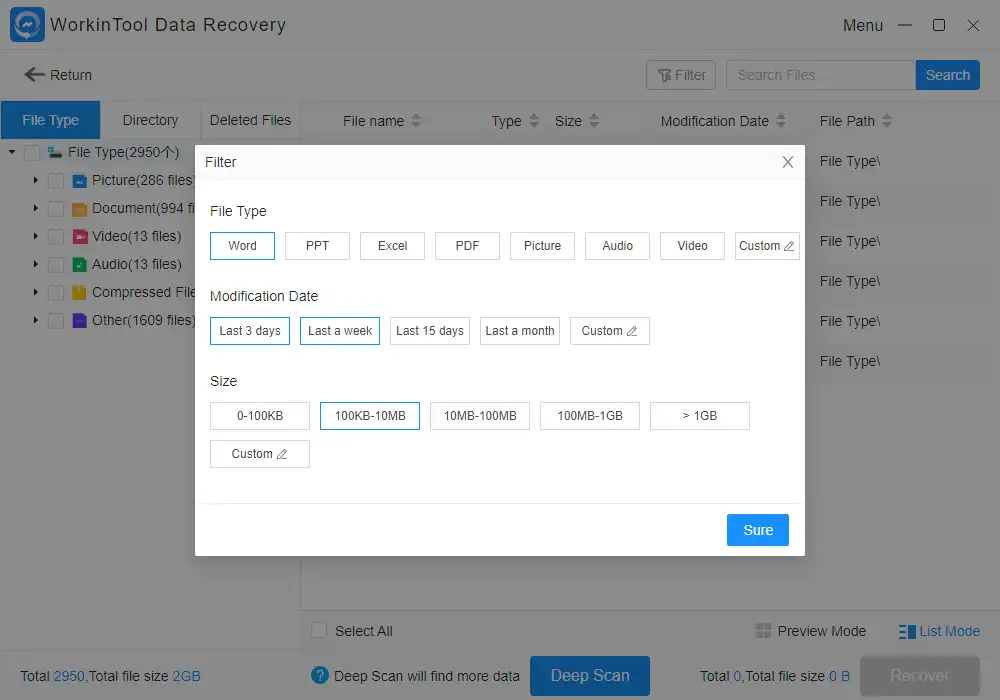 ---
Method 2. Retrieve Your File from the Recycle Bin
Of course, method one is the case where you are already sure that your Word document is permanently deleted from the Recycle Bin. The easiest way is to directly recover the data stored in the Recycle Bin. Because once you have emptied the Recycle Bin, the data will be permanently deleted. At this point, you have to go back to method one. That's why we put it there.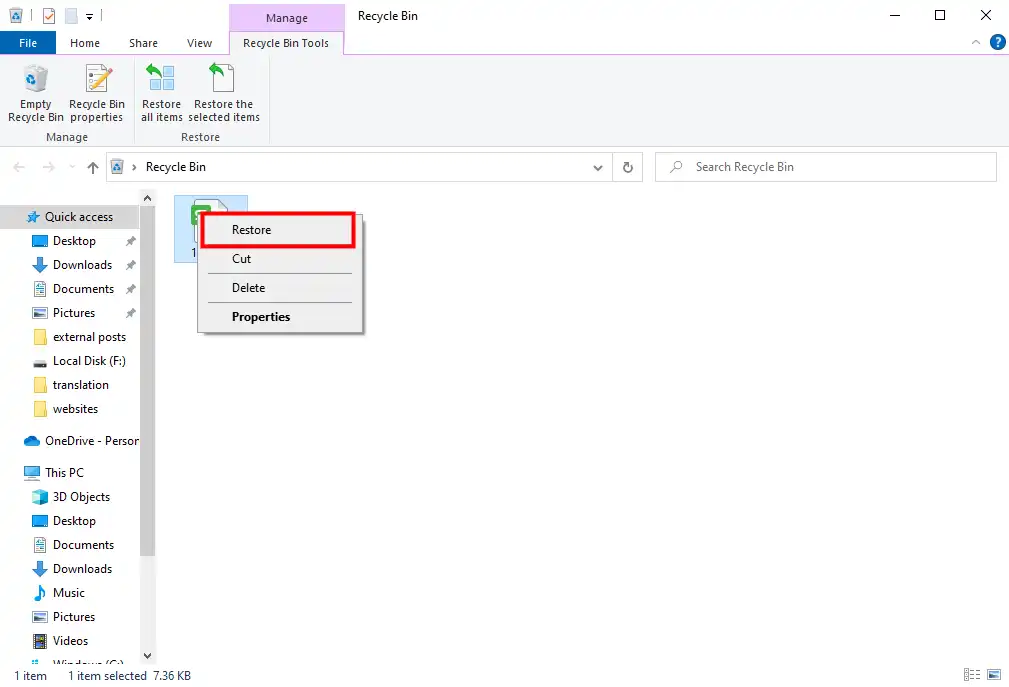 Open the PC Recycle Bin and check if your desired Word document is there.

If it is there, pick the file and right-click 

Restore

 to retrieve it.
---
Bottom Line
As you can see, in this article, we focus on four different ways to recover lost Word documents. In most file loss cases, the likelihood of recovery is very high as long as you can take immediate action in a short period. One more thing to keep in mind is that even if you don't find any previously edited content in your open document, take your time adding new content to it. As soon as you write something new, there is a good chance that the backup will be overwritten and no backup will be available. We hope this article helps you recover valuable Word files.