How to Recover Deleted Vivint Video Clips for FREE 2023
Have you ever accidentally deleted or lost Vivint video clips? Want to recover deleted Vivint videos? This post explains two ways that might work, including an app of Vivint and free data recovery software. This data recovery software can perform Vivint video recovery for free if you have stored video clips in an external USB drive. It has the following features.
🤍 Free and easy to use.
🤍 Cover versatile file formats and devices.
🤍 Fast scanning speed.
🤍 High recovery rate.
How to Recover Deleted Vivint Video Clips for FREE 2023
Vivint is a home security provider that provides real-time home security services using home security cameras and doorbells. This smart security system brings much convenience for people whether they are on the go or at home. With Vivint monitoring, you can arm your home and lock your doors from your phone, see who stopped by and talk with visitors at your front door, control your thermostat while you are away, and get notified when something is up at home. A single touch of a button on the Vivint app enables you to arm and disarm your home security system and set up custom actions to automate your home.
However, the Vivint smart drive keeps only 30 days for every minute of your indoor, outdoor, and doorbell recordings. In addition, video recording loss from Vivint cameras may happen due to maloperation, malicious deletion, expiry of the subscription plan, insufficient storage place, or storage media corruption. It is devastating when an important video material is gone. If you are wondering if you can recover a deleted or lost Vivint video clip, you are on the right page! Continue reading to learn where Vivint stores camera clips and how to recover deleted Vivint Video Clips for free with the newest solution.
---
Where Does Vivint Store Camera Clips?
Vivint offers both cloud and physical (local) storage, with cloud storage for 14 days and Vivint Smart Drive local storage for 30 days. Vivint will capture continuous recordings or event recordings from all your cameras and store footage on the Smart Drive. It has 1TB of storage space, which is less expensive than cloud-based solutions.
The video recordings and smart clips are accessible from your phone. You can review recordings for up to four of your cameras right from the Vivint app and Smart Hub. Or you can use a USB drive to store the video recordings locally.
---
How to Recover Deleted Vivint Video Clips?
Have you ever accidentally deleted footage from Vivint Smart Drive? Are your cloud video recordings suddenly lost? Is there something wrong with the local storage media? Has the local USB drive connected to your Vivint been corrupted or formatted? These situations might lead to severe data loss. Whichever the scenario, follow the steps below to rescue footage from Vivint.
🤍How to Retrieve Deleted Vivint Video Clips from Smart Home
For videos deleted within 30 days, you can perform Vivint video recovery via the Vivint Smart Home Cloud account.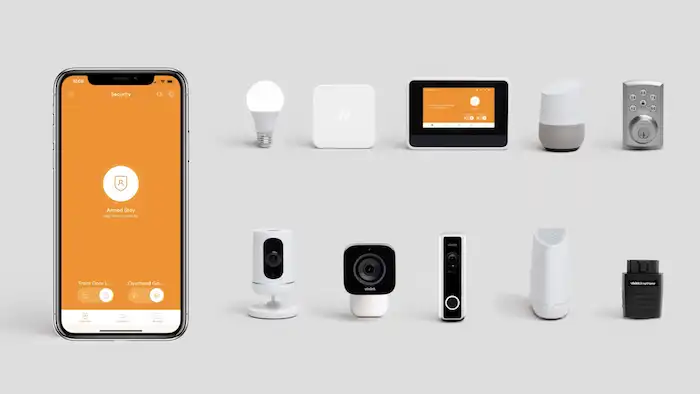 Step 1. Login into your Vivint Smart Home Cloud account.
Step 2. Tap the menu icon in the top left corner. Then select Recorded Events.
Step 3. Locate a clip and tap the three dots icon in the bottom right.
Step 4. Select Event Specifics > View Event Video to replay or save it.
💙How to Recover Deleted Vivint Video Clips from the Local Backup
If you have linked a USB device to the Vivint camera and transferred videos to the USB external storage, you can try to recover deleted videos from it on a computer. Firstly, check if the USB drive has the original video recordings. If not, use third-party data recovery software to help you with that.
After trying numerous data recovery tools on the market, we found freeware that can retrieve deleted and lost files without size and time limitations. This tool is WorkinTool Data Recovery software. Here is how to recover deleted Vivint video clips from the local USB drive with WorkinTool.
Step 1. Connect the USB drive, which is used as a Vivint Smart Drive extension, to a Windows computer. Then open WorkinTool Data Recovery and select USB/Memory Card Recovery.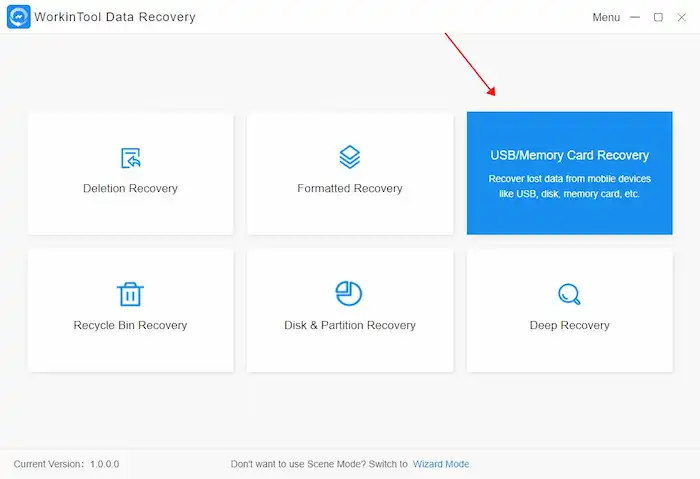 Step 2. Select your USB flash drive and perform a quick scan. Wait for a while, and you can filter the videos by file size, type, and modification date on the result page.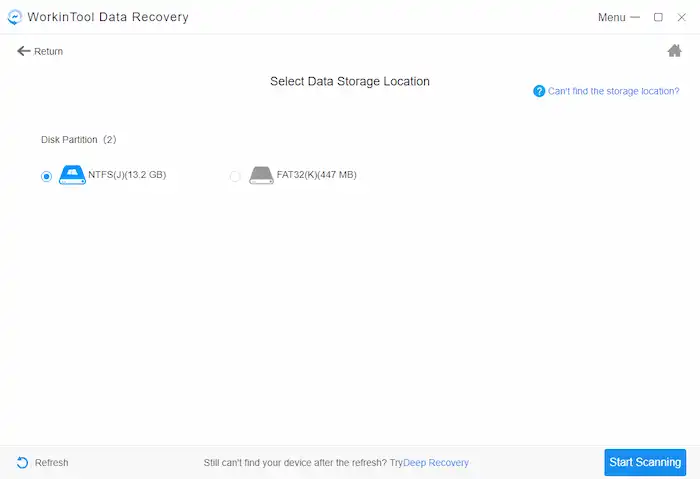 Step 3. Tick the check box left to the videos you want to recover and hit Recover. Then select a path to retrieve them.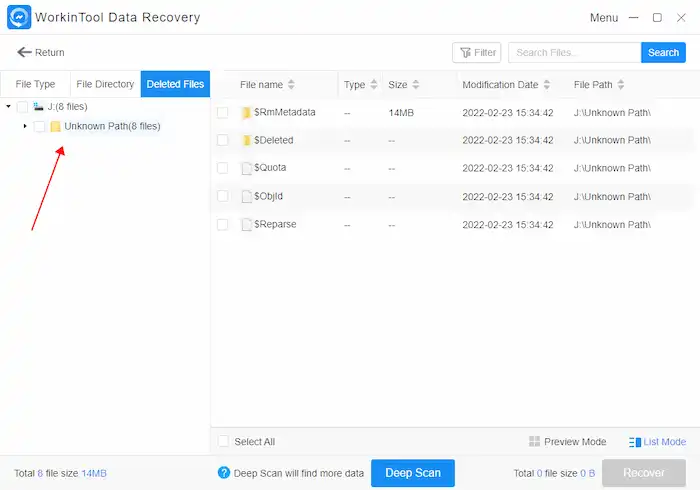 Is WorkinTool Data Recovery Trustworthy?
You must know how to recover deleted Vivint video clips from local storage devices now. This process only takes you a few seconds. You can trust WorkinTool Data Recovery because it is a professional data recovery tool that enables users to handle data loss from USB drives, internal disks, memory cards, etc. You can also use it to retrieve deleted Arlo videos. Your data safety is ensured while using this software. Here are its main features.
500MB Free

:

Users can scan and recover 500MB of data for free. And the Pro versions are cheap, starting at $23.99/month (discount price).

Easy to use

:

Users of any age and skill level can start Vivint 

video recovery and other data recovery without learning.

Versatile recovery scenarios

:

It can quickly revitalize deleted, formatted, and corrupted data.

Supported devices and files

:

WorkinTool can retrieve lost videos, audio files, pictures, documents, and more from internal disks and external storage media, digital cameras, camcorders, dashcams, etc.

Quick and practical

.

Two-level scan options, quick or deep scan, can give you a high recovery rate.

---
FAQs
How to delete Vivint's video clips?
You can't delete Vivint's activities and video recordings. To delete activity on the Vivint app, you should uninstall the camera and then add it back. This process only takes a few minutes. Here is what to do.
Step 1. Open your Vivint app and go to the camera settings. Click the menu icon, click on devices in the smart home settings, and type your pin. Then select the camera you want to delete.
Step 2. Press and hold the doorbell camera button for about 25 to 45 seconds until the light becomes red. Then wait for the camera doorbell to reset itself.
Step 3. Tap Add new device on the Vivint app home screen. Then click on the menu icon > devices to enter your pin.
Step 4. Select the doorbell camera and click the connect tab.
How to download Vivint videos?
Follow the steps below to save and share recorded Vivint video clips.
Step 1. Open the Smart Home app and tap the Cameras icon.
Step 2. Tap Events > the Share icon and select your clip.
Step 3. Select the methods you want to export the file.
Bottom Line
However, the Vivint video recovery methods above may only sometimes be workable according to different scenarios. For safety issues, we recommend you keep a regular backup of the recorded videos on your local hard drive in case of accidental loss.