How to Recover Unsaved Word Document Windows 2022
Losing unsaved Word files is a really annoying thing. There are still ways to get those lost data back. We cover two methods to specifically recover unsaved files due to sudden mistakes. There are mainly two ways to restore deleted files. For one, you can try WorkinTool Data Recovery Software to perfectly recover all data loss due to various situations like deletion, formatting, and virus attack. Download now to experience all the magic yourself to retrieve your previous data.
1. 100% FREE to use all the features without any limit.
2. User-friendly to users of all ages.
3. Quick scan and recover with high-quality output.
4. Cover all file types for recovery.
5. Available for all USB flash drives and disk partition recovery.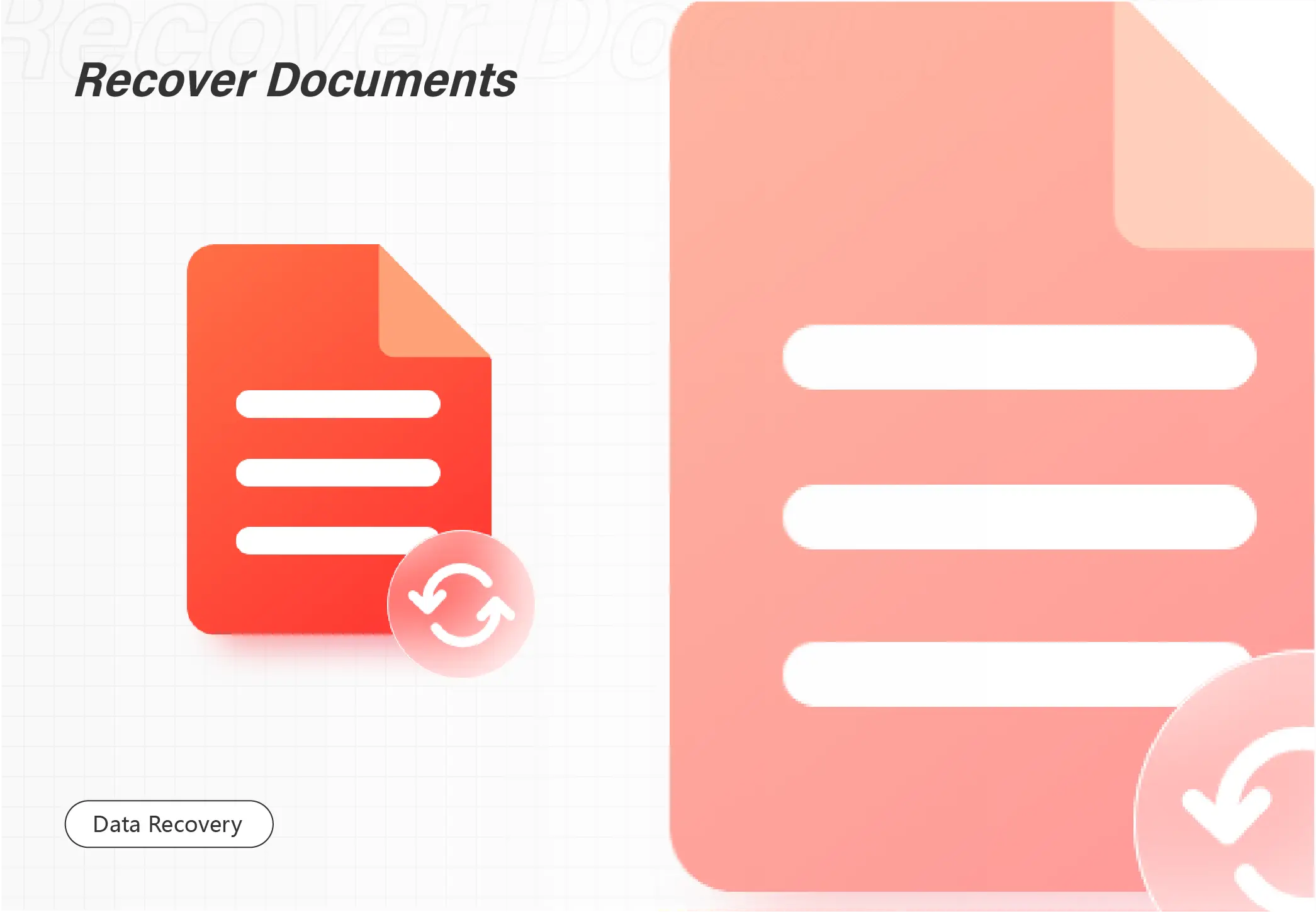 How to Recover Unsaved Word Documents Windows 2022
It must happen to everyone that you accidentally exited Microsoft Word software and you haven't saved the document you had been writing for hours. There are always cases of missing unsaved Word files because the system gets itself an upgrade or has a sudden meltdown. Or, you just mistakenly deleted an important file and couldn't find it anywhere. Well, don't panic now. This is totally normal and there are still ways to get your files back. If you want to know how to recover unsaved word document and deleted ones, you have come to the right place.
Here in this post, we will guide the most straightforward methods to restore unsaved Word files and recover your deleted Word documents in no time. In addition, we will provide you with a powerful data recovery tool called WorkinTool Data Recovery Software. This will help you retrieve all the deleted files and recover formatted partitions at your fingertips. More importantly, it is 100% FREE. Come and take a look.
---
How to Recover Unsaved Word Document
If you don't close the Word application correctly or encounter a situation that makes your system crash, you may lose all the data from your unsaved Word documents. Fortunately, you can still find those data and recover the unsaved documents. Here we will give you two methods to do it: Autosave and Document Recovery.
If the problem is not whether you saved it or not, but your entire Word file is deleted or disappeared. Maybe you can look in your recycle bin or directly use Text Recovery Converter Word, an accessible and useful data recovery software.
---
Method 1. Recover Unsaved Word Document from Autosave
Having your work hours disappear just by a click or a system issue is such a torment. Don't feel upset yet and rush to hurry to fill the lost content with memory. There are still ways to recover the lost version directly. The autosave method can help you recover the unsaved file for a specific time range.
However, if you want to use this method, you must ensure that your Word software has AutoSave turned on in advance. If not, you may not find the unsaved files through the following steps: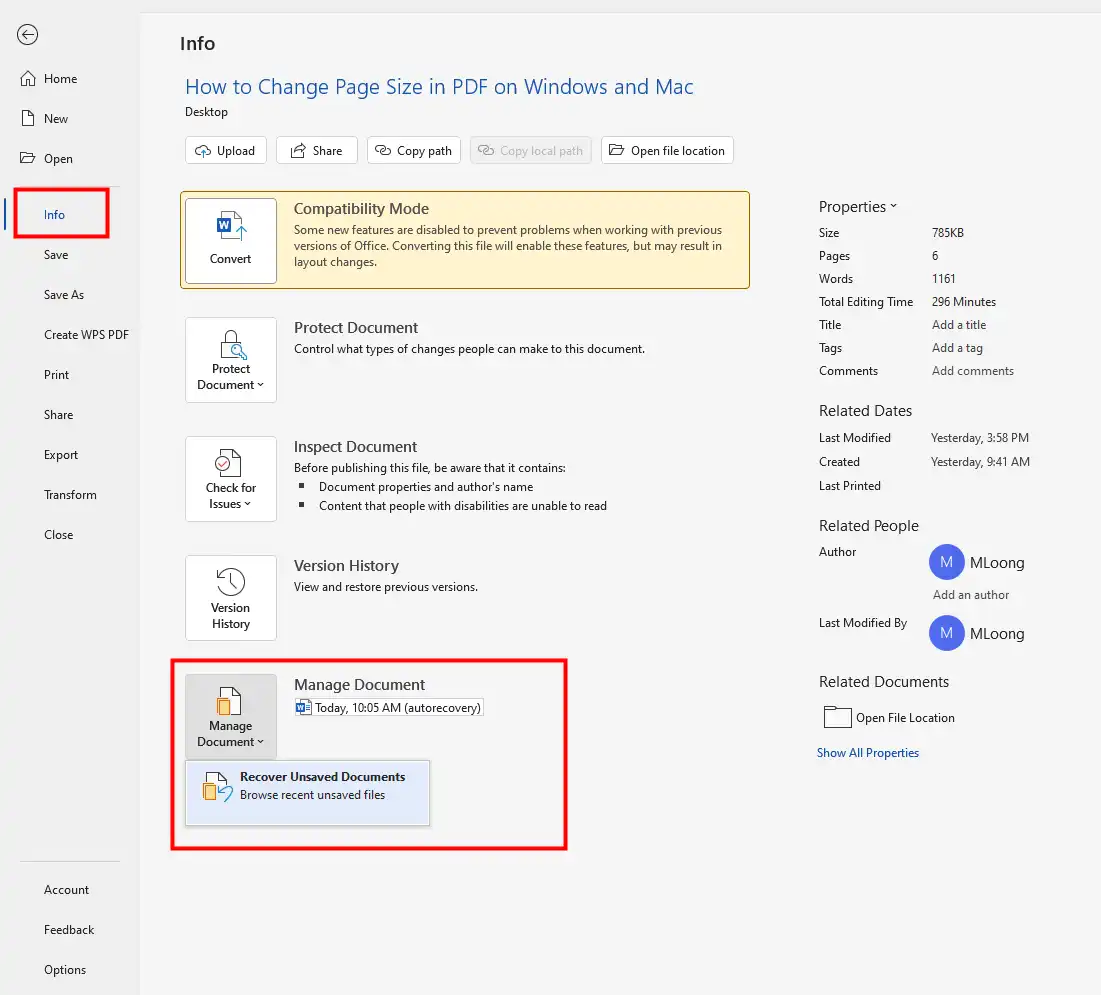 1. First, open the Microsoft Word file you didn't save, and click the file on the top banner.
2. Info > Manage Document and select the option Recover Unsaved Document.
3. Then check out if there are your missing file. It should be here if it is a recent data loss.
4. Select it and click Open, then you will see a popping banner, tap Save As, and it should be restored and saved.

Bonus: How to Turn on AutoSave
Well, in order to make the above method work, you need to enable this AutoSave feature before you lose any unsaved Word files. It usually turns on by default, so you don't have to set it up specifically. But you can check it just in case.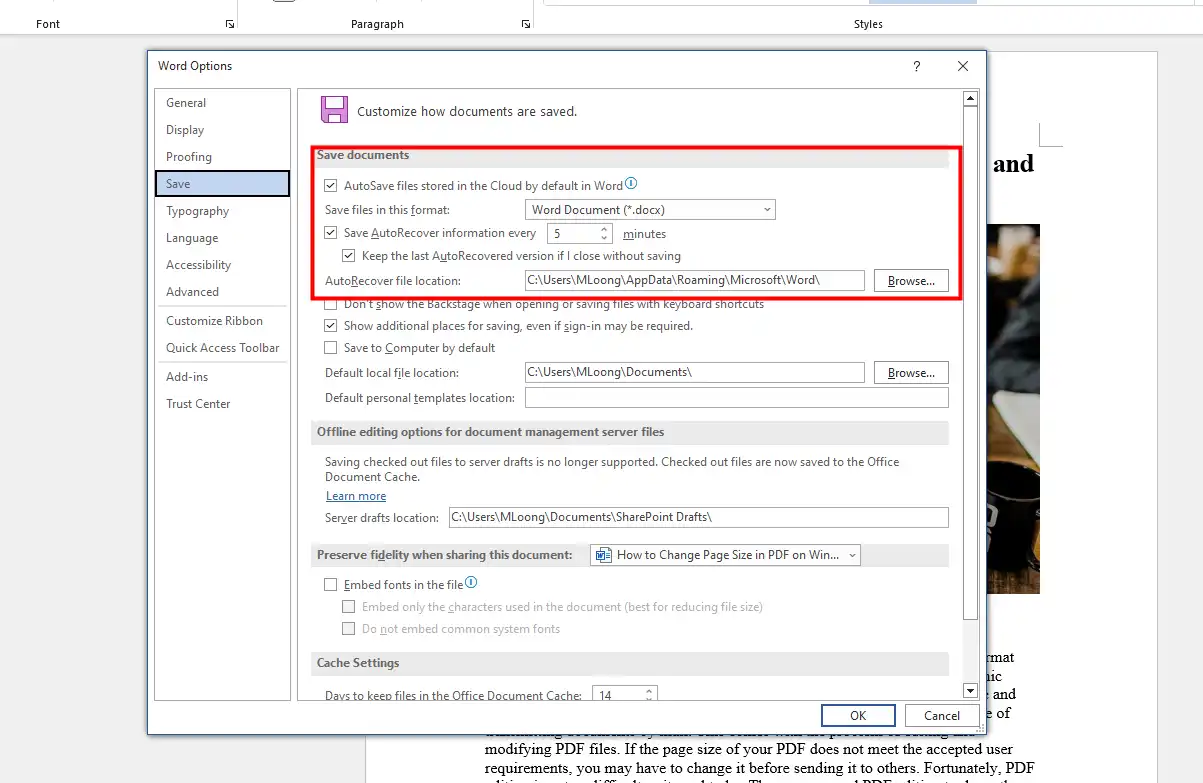 Step 1. open the Microsoft Word software and click File on the top banner > Options > Save.
Step 2. Adjust the option Save AutoRecover information every XXX minute and check the box: Keep the last AutoRecover version if I close without saving.
Step 3. Finally, tap OK to save this setting.
---
Method 2. Restore Unsaved Word with Document Recovery
Suppose you don't save and close Word software because of an accident, such as a sudden power cut, a computer crash, a software malfunction, etc., under certain circumstances. In that case, it will have an automatic backup function to help users choose whether to restore unsaved content when they re-open the original file.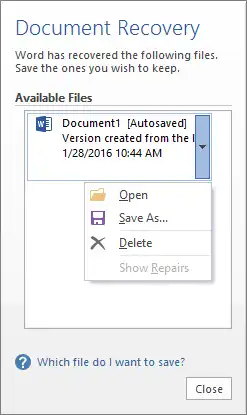 ---
How to Recover Deleted Word Files
Of course, it is not limited to restoring unsaved Word files. Sometimes you may accidentally delete files that have already been edited. When you need it again, look for it everywhere, but you can't find it. This is also very common. So how do we get the Word documents back? Here are the quickest two ways to retrieve deleted files.
---
Method 1. Retrieve Your File from the Recycle Bin
One of the easiest ways to retrieve your files is to go store data directly from the Recycle Bin. But it only works if you haven't emptied the Recycle Bin. Once you've cleared it out, the deleted files in the Recycle Bin will permanently disappear. You might want to swipe down to see our second approach.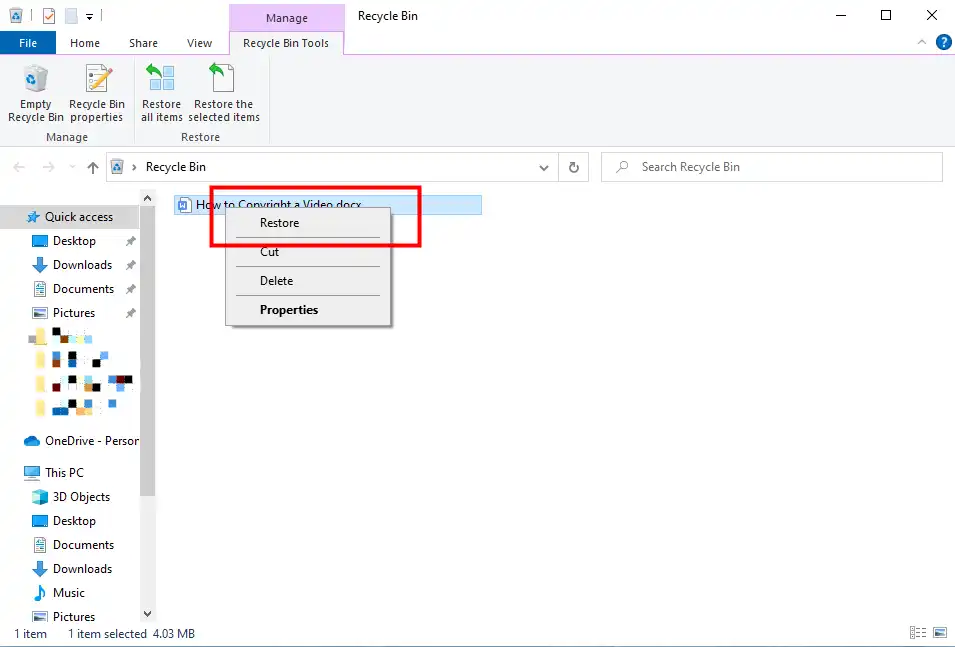 First, open the Recycle Bin and see if your files are still in it.

If you are lucky enough to see your files, then select those Word files and right-click the Restore button to recover them.
---
Method 2. Recover Deleted Word Documents Using Data Recovery Software
But the reality is that you have inadvertently emptied the bin of all the files. When you really need those files, they are long gone. In this case, the above recovery function is not really helping you. It would be best if you had data recovery software to recover them. But how do you know which tool on the market really works for your condition? Which one is free and convenient at the same time? Well, WorkinTool Data Recovery Software has come to the rescue.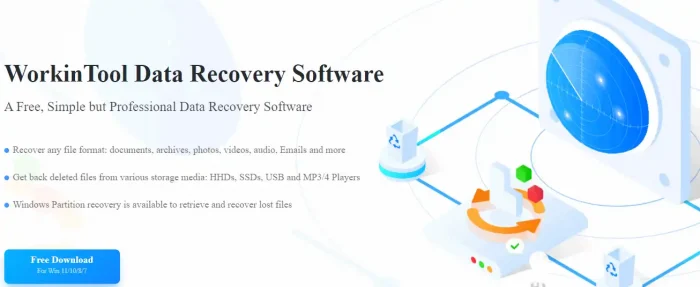 WorkinTool Data Recovery is a professional Windows desktop tool. It is well experienced in dealing with data loss, file corruption, and formatted disk recovery. It offers users the best experience in recovering deleted files and repairing damaged partitions. It's not just the local computer's file loss that can be fixed. You can use it to recover any lost data from USB flash drives instantly. In addition to Word file types, it allows users to retrieve video, audio, pictures, and email content. Users only need to filter based on the file type of deletion and minutes to recover any lost files.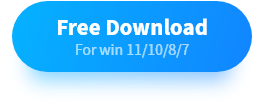 Of course, a good file recovery tool is not just for good features. A smooth operation and a clear, simple user interface are also crucial aspects. Clearly, WorkinTool Data Recovery has made them all. Whether you're new to data recovery or not, it will let you get used to it in the quickest way without the need for a learning curve. What is most appealing to users is that it is entirely free of all features and does not contain any restrictions. Now let's look at how to use it to recover lost Word files.
1. Launch WorkinTool Data Recovery and choose Deletion Recovery.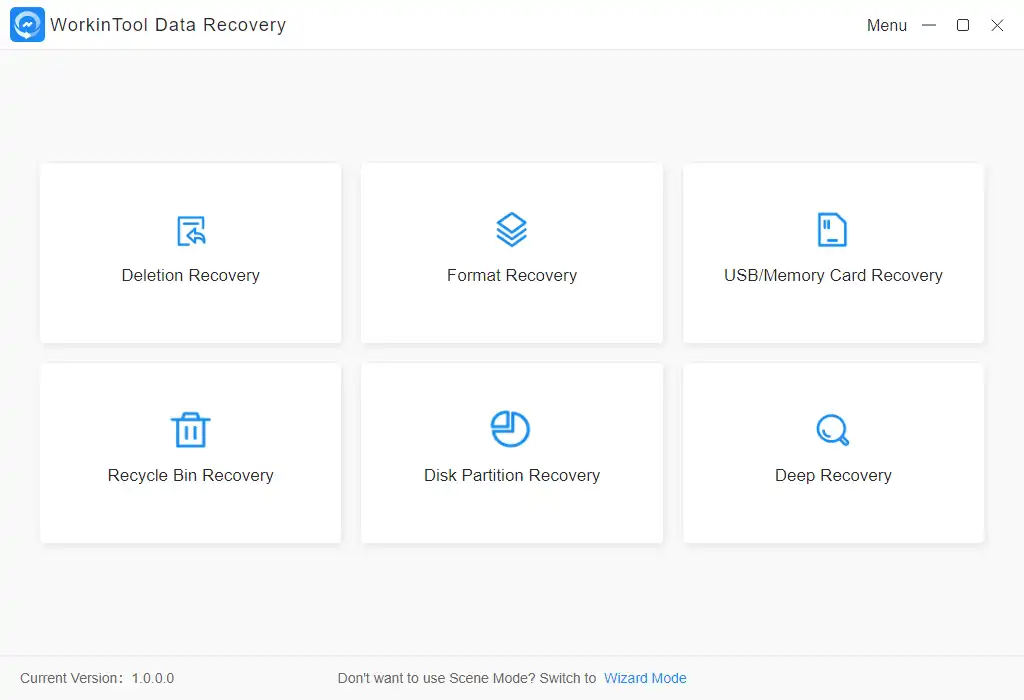 2. Locate the disk partition where you saved the Word file before, then click Scan Now.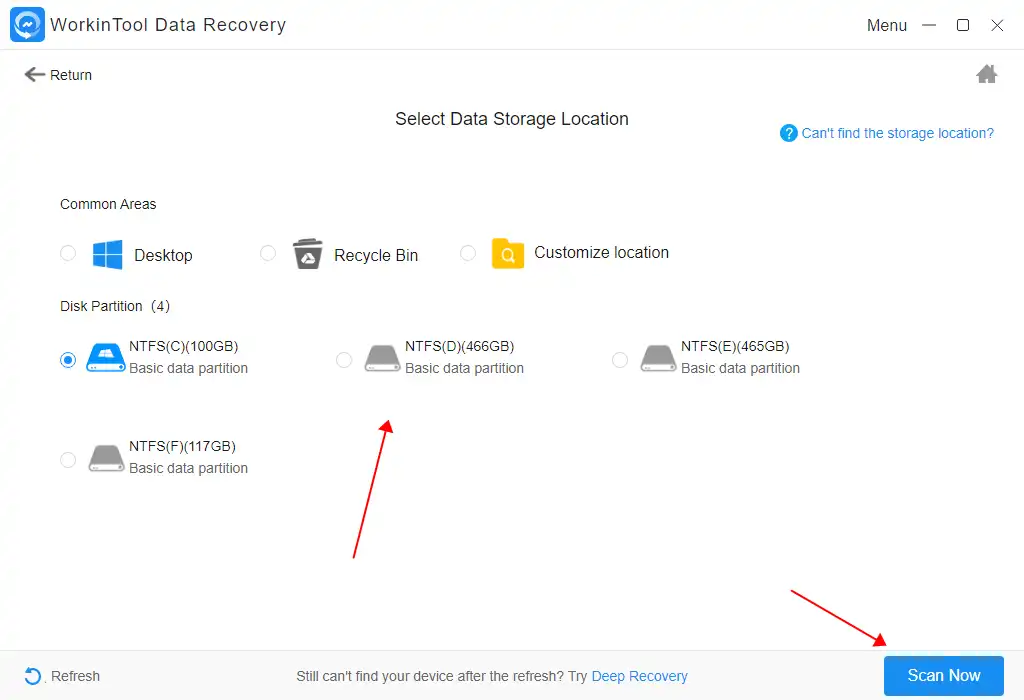 3. Select Files from the File Type menu and check the docx folder to find the desired Word documents.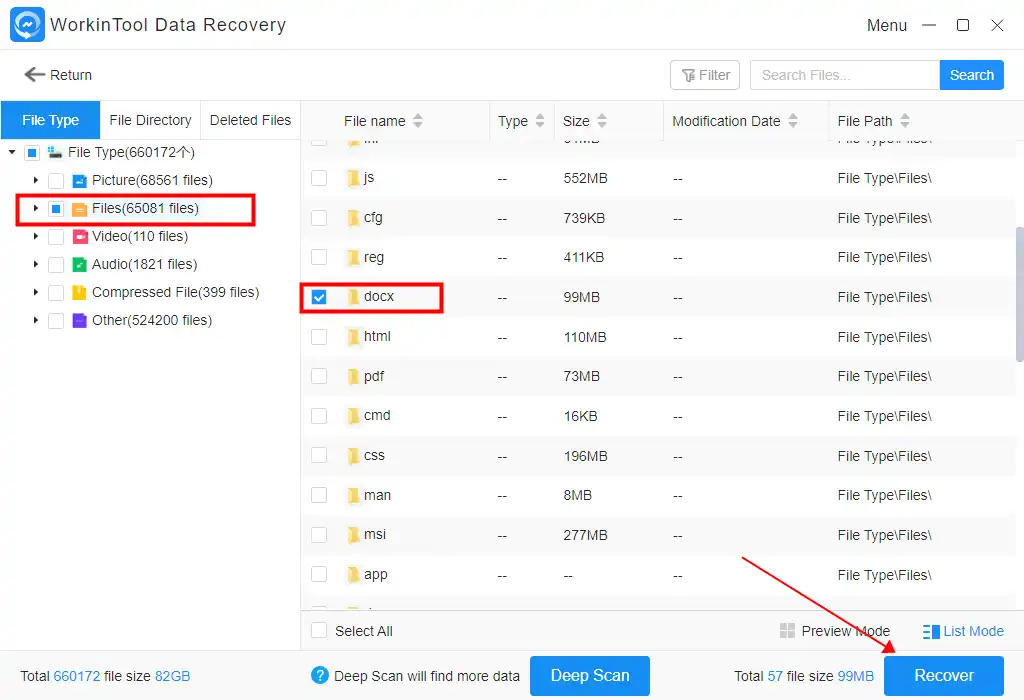 4. Finally, tap Recover and set your saving path. Then you can wait for the recovery result to come out.
---
Bottom Line
This tutorial covers four different ways to recover unsaved Word documents on Windows for FREE. With the help of a file recovery tool like WorkinTool Data Recovery software, you can restore lost Word documents, whether they are deleted, unsaved by mistake, or get corrupted for various reasons.
I hope these solutions can help you get back any lost Word documents.
Products Reviews:
TrustScore
4
|
323
reviews