How to Recover Chrome Bookmarks on Windows and Mac
Need to recover accidentally deleted Chrome bookmarks? Generally, you can find a file on your device that saves those Chrome bookmarks. Just search for Bookmarks in the file manager. If there is not, try this WorkinTool data recovery software. It can:
1️⃣ Restore 500MB of files for free.
2️⃣ Help you navigate the file in seconds
3️⃣ Recover those bookmarks without losing file formatting
4️⃣ Export files with no watermarks and other file recovery restrictions
How to Recover Chrome Bookmarks on Windows and Mac
It is very common to add bookmarks to our favorite and frequently used pages while using the browser. But if you accidentally delete your favorites in Chrome, it is absolutely time-wasting to find your favorite webpage back one by one. Thanks to the Google backup and bookmarks recovery software, you have an opportunity to recover chrome bookmarks. Chrome bookmark recovery solutions are suitable for computer users. Check how to restore the tags with easy and fast methods below.
How to Restore Bookmarks in Chrome from Desktop Files
In general, there will be a local folder to save the bookmarks and search history in Chrome. Accidental removal of the favorites in Chrome won't make you lose the file on the desktop. On that account, you can search the chrome bookmarks in your local files in the first place.
📌 As for Windows 10/11: the Chrome bookmarks will be preserved in this save path: C:/Users/UserName/AppData/Local/Google/Chrome/User Data. You can go to the saving path or search for Bookmarks directly in the search bar.
📌 As for the Mac system: go to Users/Library/Application Support/Google/Chrome/Default/Bookmarks to check the Chrome bookmarks files. Also, it is feasible to type in Bookmarks directly in the file manager search tool.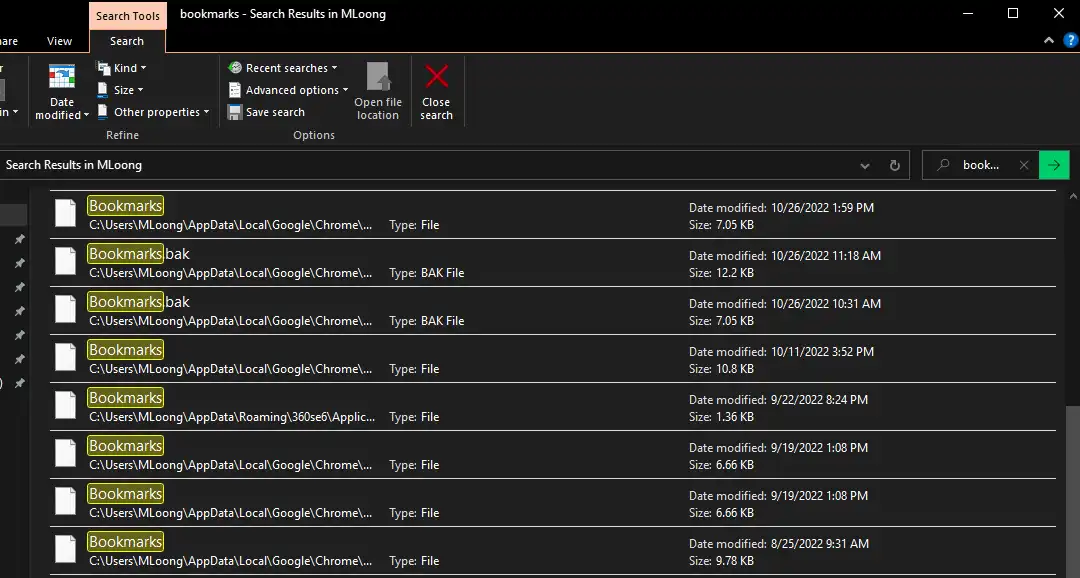 If you cannot find the Chrome bookmarks in your local folder, that means the file may probably be cleaned from your computer. In that case, you can use data recovery software to restore bookmarks in Chrome.
How to Recover Deleted Bookmarks in Chrome with Data Recovery Tools
Restore Chrome Bookmarks on Windows with WorkinTool Data Recovery
WorkinTool Data Recovery is a comprehensive and proficient Windows data recovery software, which is feasible to recover data like photos, videos, office documents, files in web browsers and software data, etc. Apart from supporting various file formats recovery, it also allows you to recover files from multiple storage devices, such as hard drives, SD cards, memory cards of digital cameras, etc. Since it is new to the data recovery industry, it offers 500MB of free recovery capacity for all users. Using it, you can quickly scan your computer and navigate the lost or deleted files with no sweat. We list the main reasons to pick it among various data recovery tools for Windows:
Recover deleted files for free within 500MB
Target the file removed before in seconds
Great file recovery results, maintaining file formatting and quality
No brand watermarks on the recovered files
No log-in is required and guarantees data privacy

How to recover chrome bookmarks from a hard drive on Windows with WorkinTool Data Recovery Software
Step1. Install the WorkinTool Data Recovery Software and launch it. Select the hard drive the PC saved the Chrome bookmarks to scan. (Normally in the center hard drive).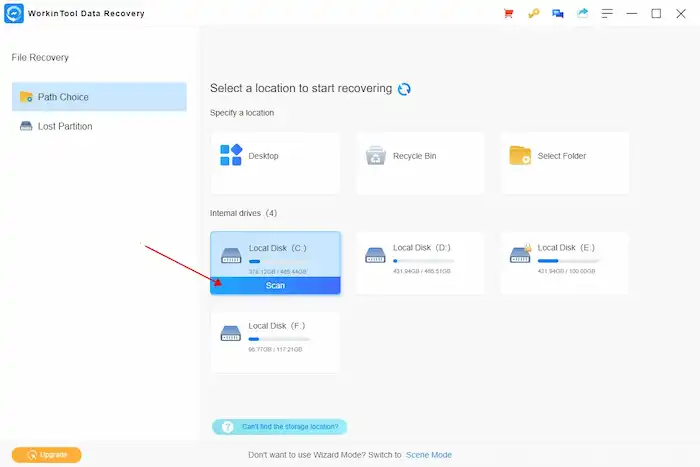 Step2. Select a scan mode and press Scan Now.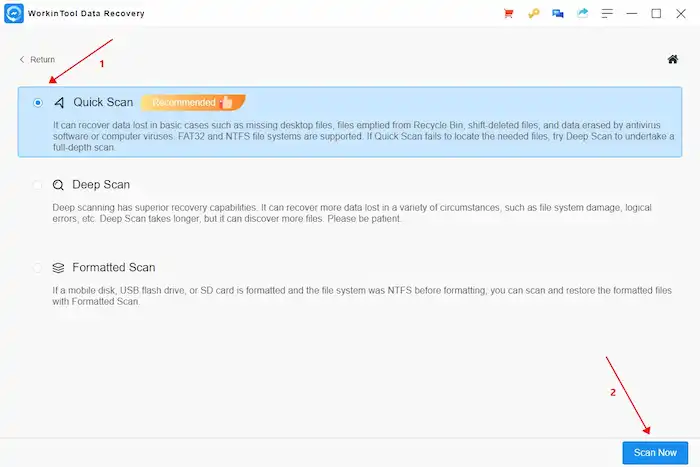 Step3. Filter the scanned files. Normally, the Chrome bookmarks are in .BAK file format. You can filter the file or find them through the early save path: C:/Users/UserName/AppData/Local/Google/Chrome/User Data. Pick the files you want to recover hit the Recover button and select a new folder to preserve them.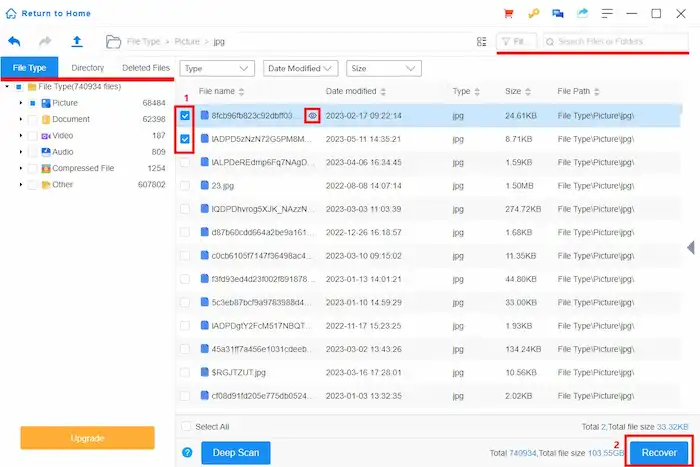 Retrieve Deleted Bookmarks on Mac with Data Rescue
Data Rescue is a handy data recovery software for the Mac system. It has a clear and straightforward user interface, helping you grab deleted files easily. It is now compatible with macOS 10.12 and later. For its free version, it permits you to preview the scanned files. But if you need to recover it to the local folder, you have to purchase its pro version, which is expensive compared with other data recovery tools. Suppose you want to use it to recover Chrome bookmarks, you can see the webpage URL and search for it without spending a penny to export the recovered files.
Reasons to select Data Rescue as a data recovery assistant for Mac:
Easy to use, especially for beginners
Supports previewing files without downloading them
Provides an online chat feature
No restrictions on usage times
How to recover permanently deleted Chrome bookmarks on Mac with Data Rescue
Step1. Install Data Rescue 6 on your Macbook and open the software.
Step2. Select the folder you used to save the Chrome bookmarks to scan.
Step3. Pick the file you want to recover and preview it, then Press Recover to download it to your computer if necessary.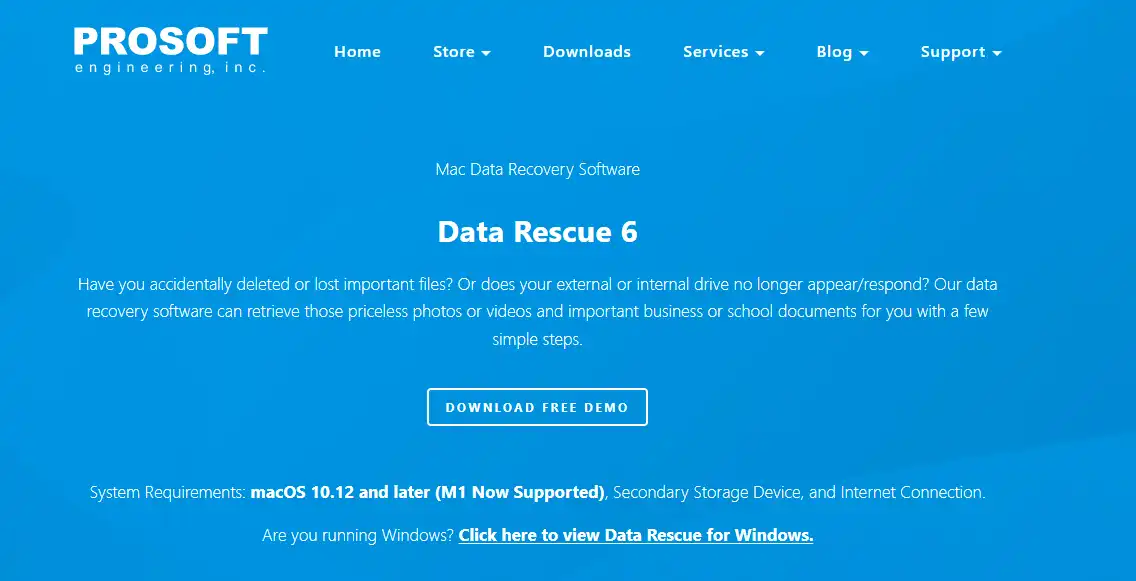 How to Recover Chrome Bookmarks on Google History
👀 Note: if you just delete the Chrome bookmark and want to recover it, the wisest way is to press the Undo button provided by Google. If you miss this feature, you can also have a look at Google History.
The Google Sync feature will automatically save your bookmarks, search history, etc. Don't worry if you delete the chrome bookmarks by mistake while signing in to your Google account. It is feasible to re-favorite the webpage in Google History. Meanwhile, this method is available on Windows, Mac, Android, iPhone, and any other devices.
How to recover Chrome bookmarks in Google History
Step1. Open the Chrome page and click the more button (three dots) beside the profile.
Step2. Click History to check what you have just searched.
Step3. Select the page you want to favorite and add it to the bookmarks again.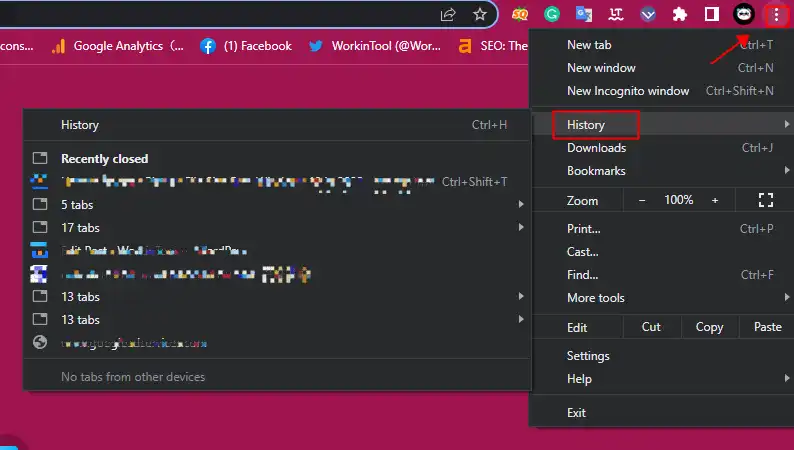 FAQs to Get Bookmarks Back on Chrome
💡 How can I retrieve the accidentally deleted bookmarks in Chrome on my computer?
There will be a local folder preserving the Chrome bookmarks. Check it first. If the files are cleaned up, ask data recovery software to recover them from your hard drive.
🎉 How to back up bookmarks on Google Chrome?
Google offers a sync feature for users. Open it when you log in to your account, then it will help you store search history, bookmarks, extensions, passwords, etc.
✨ How can I restore bookmarks in Chrome on Android and iPhone?
Similarly, there will also be folders saving Chrome bookmarks on phones. Check the file manager on your phone. If there is not, install a data recovery app for help.
The Final Words
The methods mentioned above can efficiently help you recover deleted and lost Chrome bookmarks. The data recovery software recommended here can lead to great results. Install a free bookmarks recovery tool to get crucial URLs back.