Aging Filter, One Little Trick to Make You Look Young Again
The aging filter is the most trendy filter these days. Users can see the older or younger version of themselves by applying this filter. However, because it scans the user's face on smartphones, people worry that personal information might leak when applying the aging filter. Luckily, you can use this amazing filter on computers now. WorkinTool Image Converter easily operates your photo with AI recognition technology. And no data will be saved except for your computer.
With the development of modern science and technology, there are more and more ways to take pictures. Back at that time, only people with a bit of fortunate can afford a film camera to record their life in black and white. However, as the time comes to 2022, Not only can you use your smartphone to take high-definition color photos, there are tons of image app that allows you to modify photos all by yourself. Using filters and stickers is one of the more common practices. And the aging filter is one of the trendy filters in recent days.
The aging filter firstly started with the app "Face-app". It is a smartphone application to change your photo. After several rounds of promotion by internet celebrities, more people soon joined in. More mobile image editors have come out with their version of the aging filter. The next thing you know, more people are posting photos of themselves as young or old on social networking sites.
However, considering the worries that many people have to target to its facial scanning and recognition technology and other functions, you might concern that your photos and potential user information will be transferred to a third party without telling you. Particularly the facial scanning thing, if you think about it to the worst, your identity could possibly be stolen. As more and more users use these social media filters, the privacy concerns of these companies are also coming to the fore.
So, for those who want to try this hot stream but are concerned about their privacy and security issues, I'll offer them another solution. That is, using the filters in the image editor on your computer to achieve the same effect. A good tool for this is the WorkinTool Image Converter.
---
How Does This Aging Filter Work?
Before we get into how we're going to use it, let's talk a little bit about how the filter works.
Actually, it is based a data research on millions of humans of different ages. It can analyze what features the human body displays on the face at any given age. What are the similarities and differences between men and women? For example, people will grow white hair, wrinkles around the eyes, the skin began to sag, eyes will not be as bright as when young, and so on. And for men, the beard would turn gray with the hair, The facial indentation will be more severe.
According to this feature, the aging filter would follow this path. If you choose to become young, it reverses all these transitions. It will smooth the wrinkles on your face and lift your skin. Facial hair turns back to jet black or gold. And the eyes will become bright again.
---
How to Apply The Aging Filter to Look Young – WorkinTool
The software that I am going to use is a newly published image software – WorkinTool Image Converter. It is an all-in-one image editor. Basically, you can use this little occupied software to solve all the image-related problems that you might think of. For instance, you can use it to convert images to any popular format. It even can turn images into PDFs.  What's more, with this awesome image tool, you can change the background color without any hassle. These are the basic functions of an image processor. All that aside, it has a lot of interesting and useful features for the user to experience, Such as turning you into a cartoon character and overlaying photos right away.
In addition to its many features, its convenience and simplicity are also worth mentioning. Unlike other image editing software, it doesn't require users to master much image knowledge. A basic aesthetic is enough. What wins other image software more is that it is totally free to use all the functions, which is also the reason why so many people refuse to use the professional image editor Photoshop. Here you don't need to pay a penny to get a full service.
So, how exactly to use the aging filter by this outstanding WorkinTool Image Converter?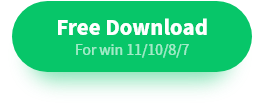 ✨
First – Download WorkinTool Image Converter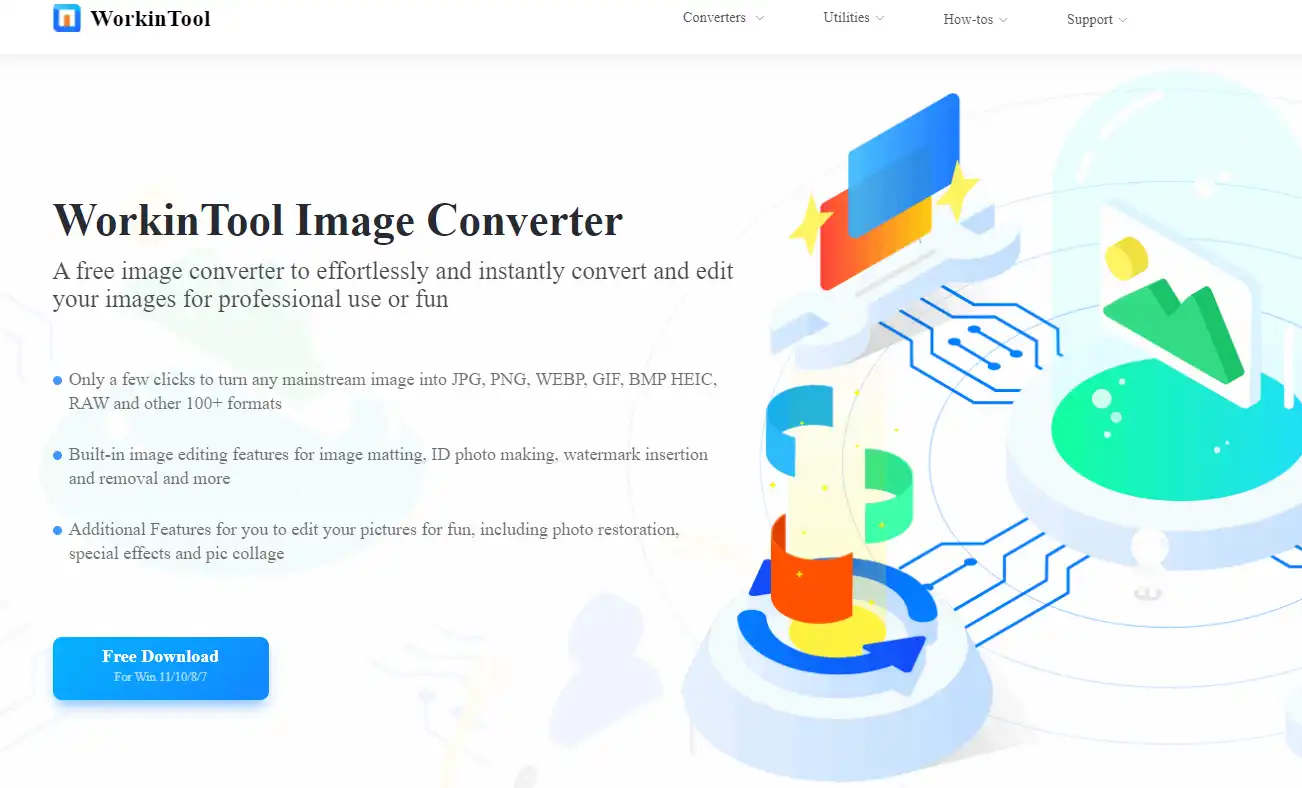 The first move you need to make is sure to go to the official page to download WorkinTool Image Converter. You don't have to worry too much about the size of the software taking up your computer's capacity. It is hyper-light weighted. It guarantees the download speed and capacity issues.
---
🎆
Second – Pick a Nice Photo of Yourself or Others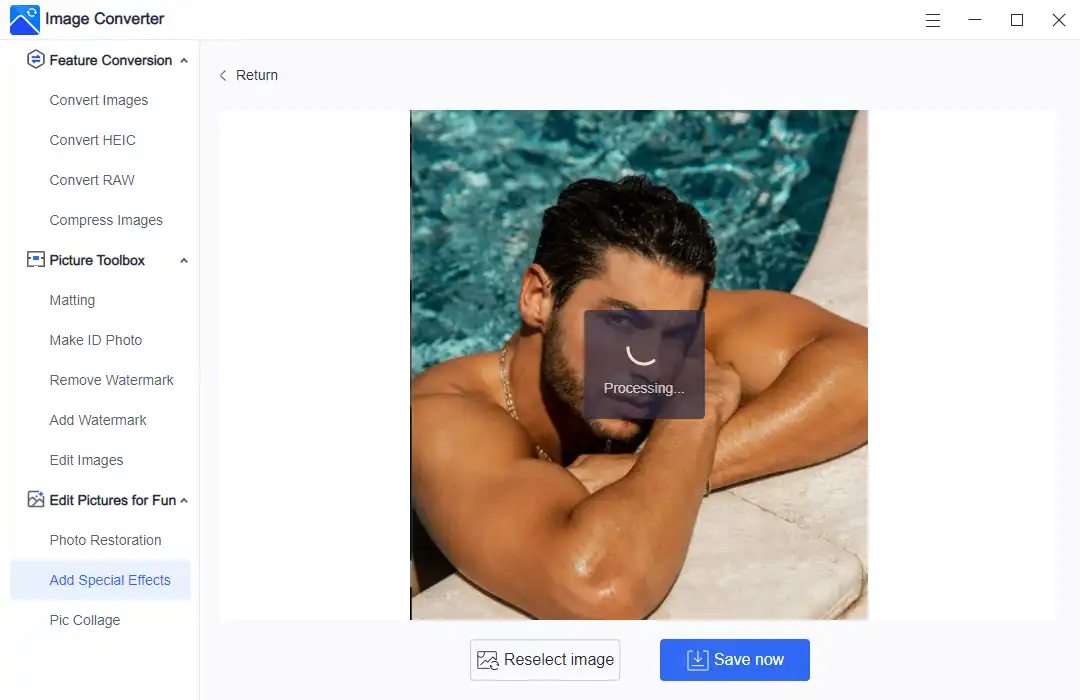 Then open this amazing image tool and go to "Youthen Yourself" in the "Add Special Effects" section. Pick one of your desired photos and put it into this process function.  From here you don't need to move a finger to finish the operation, the AI recognition function will help you to process your photo automatically.
---
🎉
Third – Get Your Photo an Aging Filter Work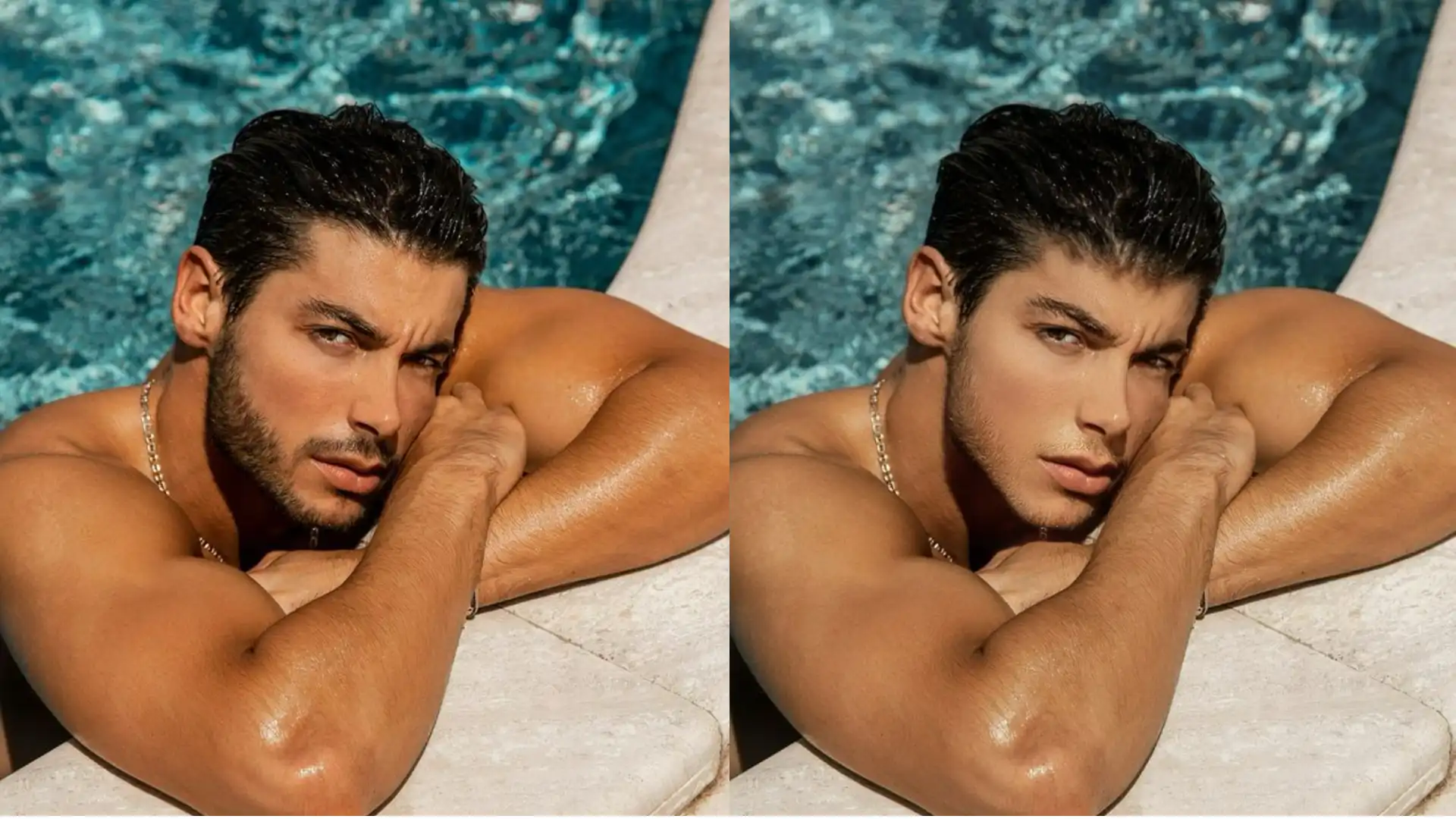 After seconds of waiting, the processed photo will be shown on the canvas. You are allowed to see the comparison by the button "Before and After". And if you don't think the result is satisfactory, which I think is good enough, you can go to "Reselect image" or "Return" to pick another picture.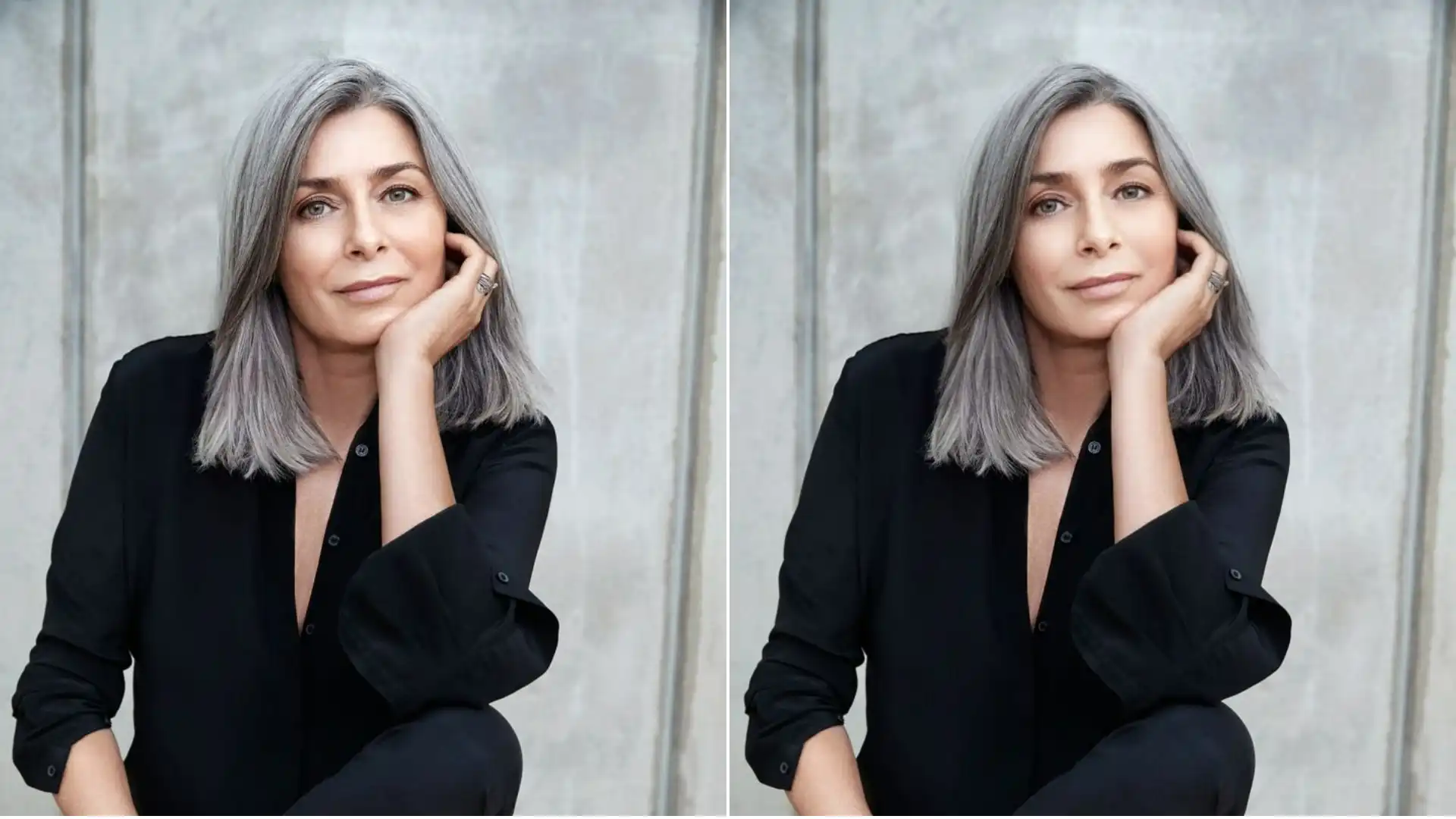 As you can see from above, no matter it's a man or a woman, the aging filter can get an equally perfect result. The AI recognition will operate the getting younger process according to gender. Within seconds, you will see a brand-new version of you presenting in front of you.
---
More to Share
Without sagging skin and wrinkles to the end of the eye brush, even the boy's eyebrow eye appears to be softer, as if still in the student s that good. Isn't that what you want from the aging filter? With a few simple steps, WorkinTool Image Converter can give you back the good things you lost, or should I say you used to be. Whatever it is, you can all experience the effect of this magnificent image tool. Moreover, it is totally free to use all the functions, go download and try the magic.