Photo to Cartoon: How to Cartoonize A Photo Using AI
Cartoonizing a photo using AI involves using specialized software or online tools that utilize algorithms to convert a regular image into a cartoon-style image. Here are two online services and a desktop tool that can help you do that. We recommend WorkinTool Image Converter. One click can give you the best cartoon-style photo immediately.
😍 1. Up to FREE 5 image batch conversions and compression try-out.
🤩 3. Fast photo-to-cartoon feature with an outstanding result.
😎 4. Support more than 100 different image formats to operate.
🥳 5. Cover all the features that you can on the market and interesting filters.
😊 6. Available for image conversion, compression, matting, watermark, and more.
Photo to Cartoon: How to Cartoonize A Photo Using AI
You are making your unique cartoon photos can be a great way to attract people's attention and get their likes. It is a straightforward but very effective photo editing method to ensure your images get the best quality. This way, you can find more possibilities to make your pictures more glamorous. Recreate your photos with several layers of filters and effects to edit your kind photos. With the rise in artificial intelligence (AI), it's easier than ever to cartoonize a photo using AI-powered tools. In this article, we'll dive into the world of AI-driven photo editing, explore the best solutions on how to cartoonize a photo and discuss the technology behind this fascinating process.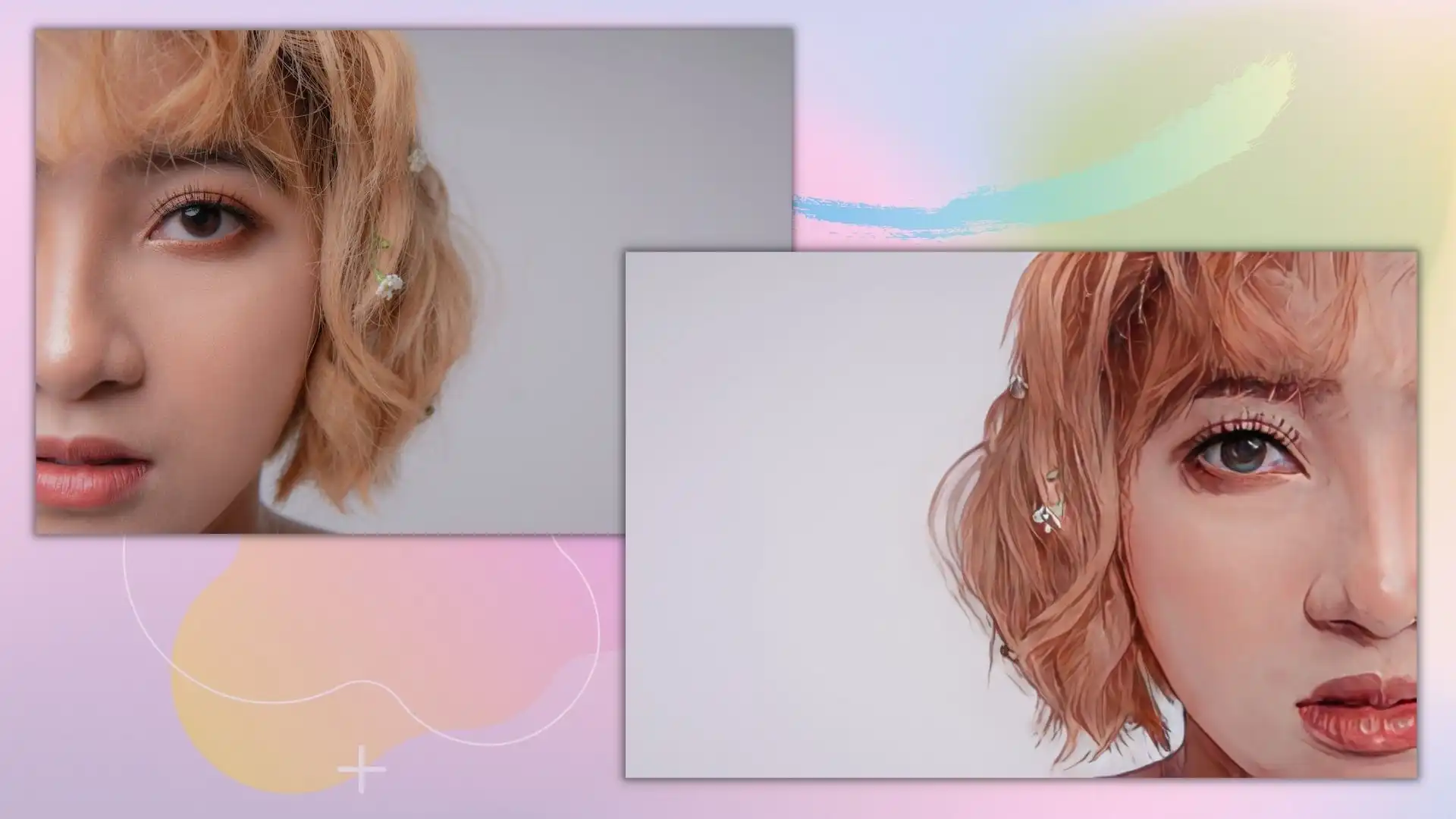 ---
How AI Transforms Photos into Cartoons
🎨 First, let's check how AI works to make your photos become cartoons. Basically, the transformation process involves a technique that uses AI to apply the artistic style of one image to another. Artificial intelligence models, such as neural networks, can learn style-specific features and patterns and then apply such models to target photographs. Then you can keep the original content of the picture while taking another style, such as cartoon or painting.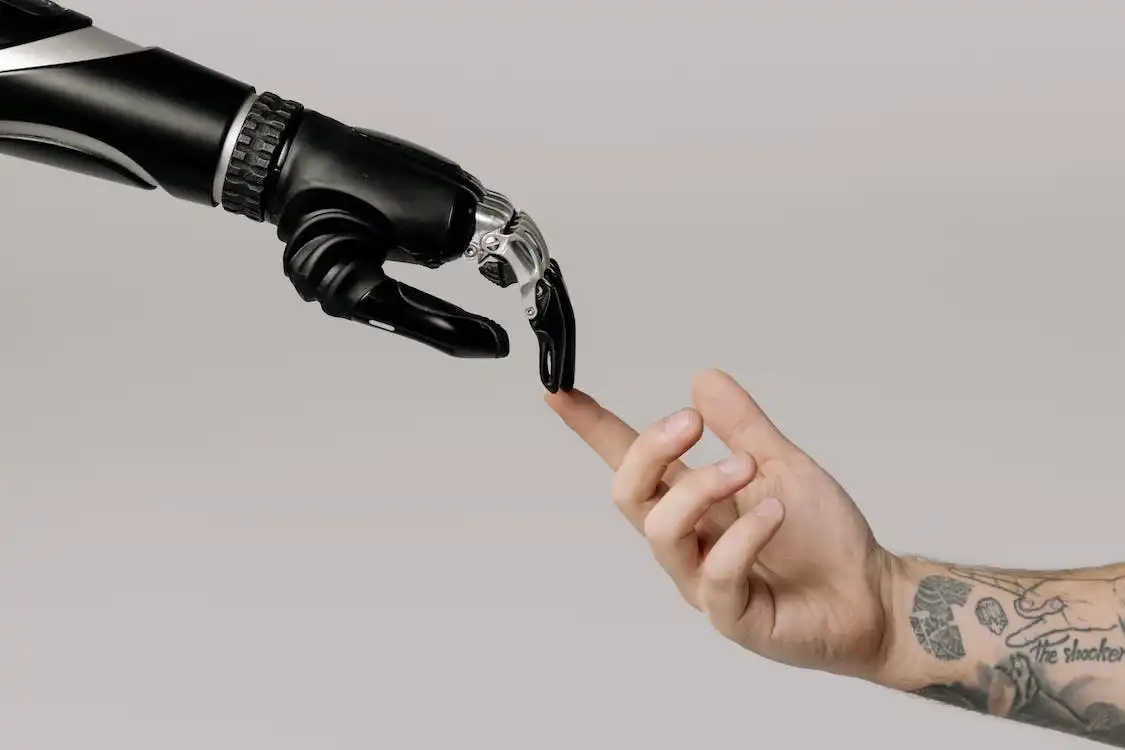 ---
Top AI-Powered Tools to Cartoonize a Photo
Numerous AI-powered tools and applications are available for transforming your photos into cartoons. Here are five of the best options:
How to Cartoonize a Photo

Using WorkinTool Image Converter
The first tool is the AI-powered WorkinTool Image Converter. Technically it is a professional image editing tool. The particular function to cartoonize photos is the result of AI calculation. You don't need to operate any excessive buttons to do this. All you need to do is select the photo you want to cartoonize. And then, you leave the rest to this software. It will use the power database to analyze AI technology. And then, it will generate a cartoon picture based on the real one. No hassle, no fuss.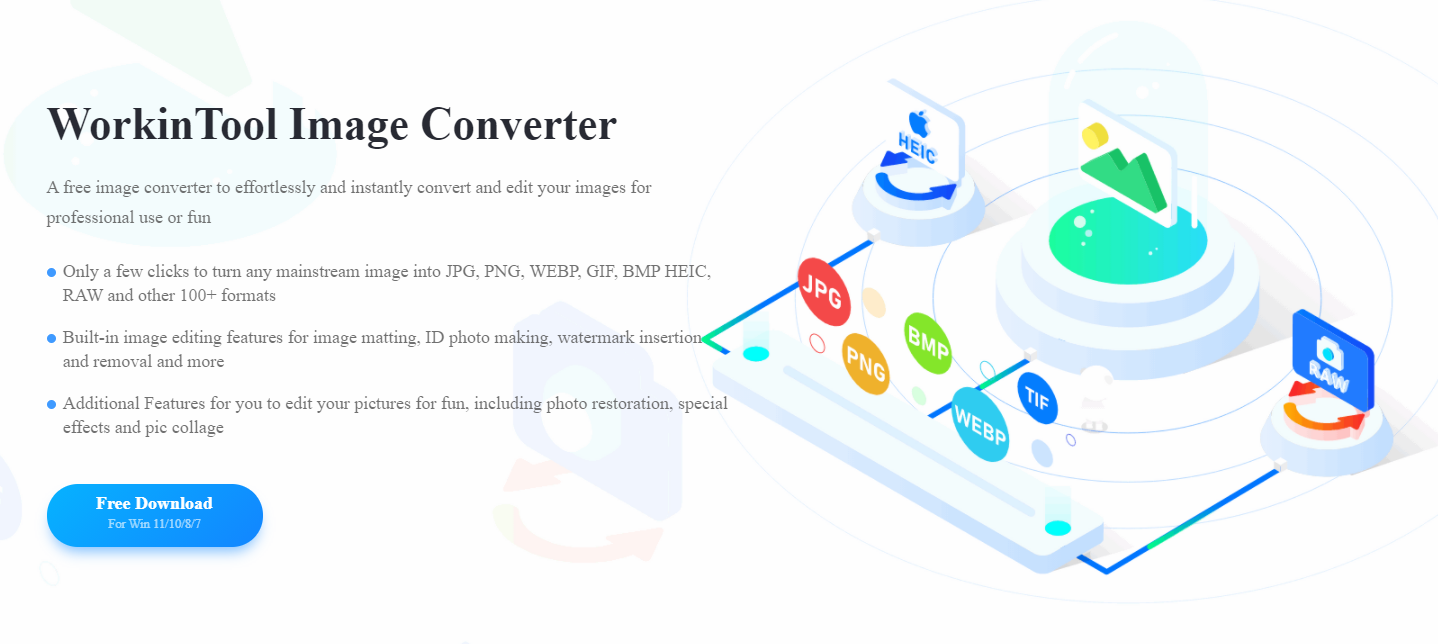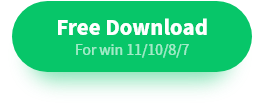 Actually, it is more than that. Not only it supports more than 100 different format conversions. You can also use it to compress image size, remove the image background or enlarge those photos. Like many professional image editors, this software allows users to crop and add filters, frames, stickers, and text to their photos. This tool is user-friendly and practical, making it valuable for anyone to use. Each feature comes with straightforward instructions, making it easy for even beginners in image editing to complete their work effectively. Besides just the AI photo to cartoon, many other exciting features are available for you to explore and try out.
100 +image formats conversion available

Customize to enlarge or compress images

Add or remove photo watermarks

Adjust image details as you desire

More than 65 image filters to apply
Check out how to cartoonize a photo via WorkinTool Image Converter.
First, open 

WorkinTool Image Converter.

 Find the "

Cartoonize Photos

" option in the Add Special Effects menu.

Then add your favorite photo if you want to apply a photo-to-cartoon effect to it.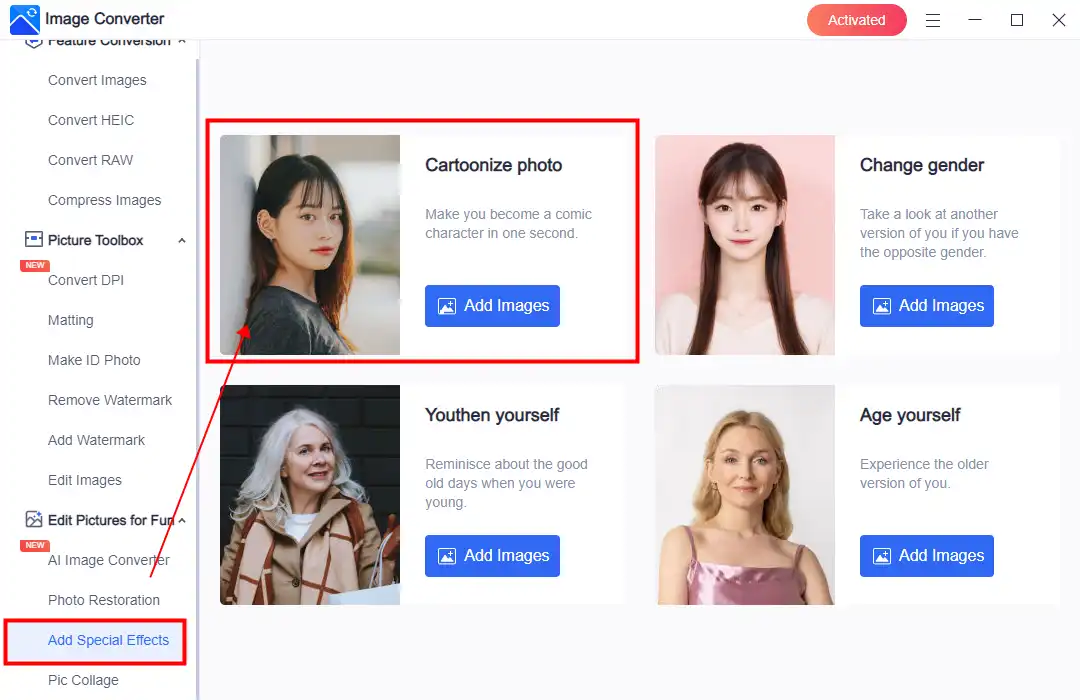 After selecting your picture, wait for your image to convert to a cartoon automatically. It will take a little bit of time.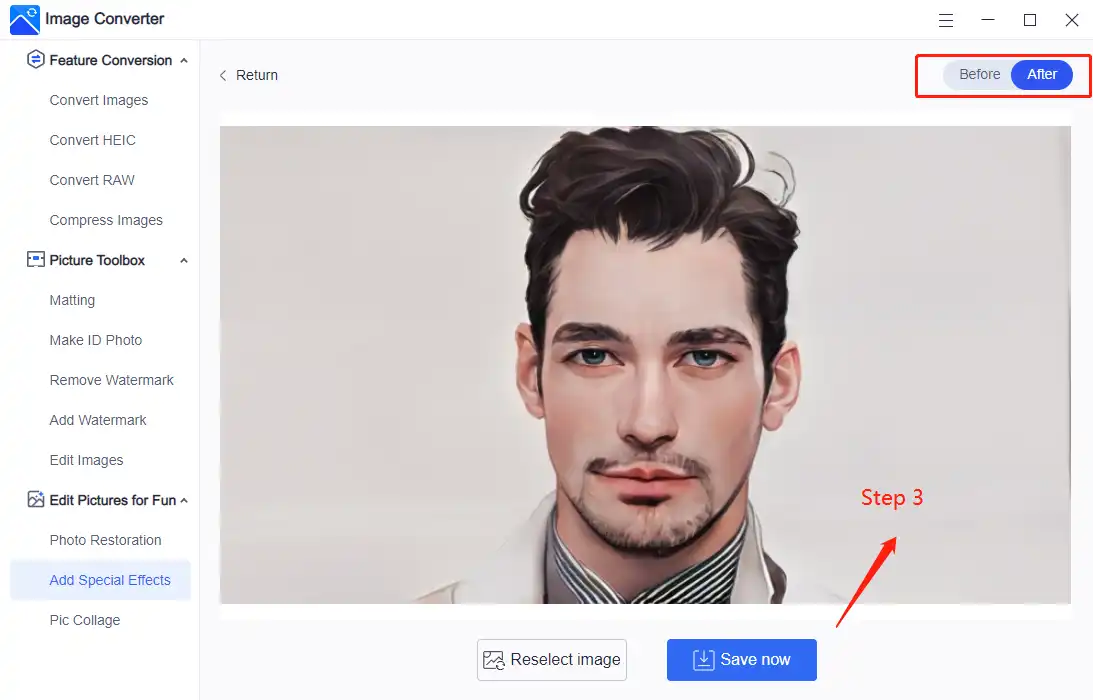 Finally, when it finishes, you can check the contrast effect by clicking the "

Before and After

" buttons and using the 

Save Now option

 to save it to your local computer.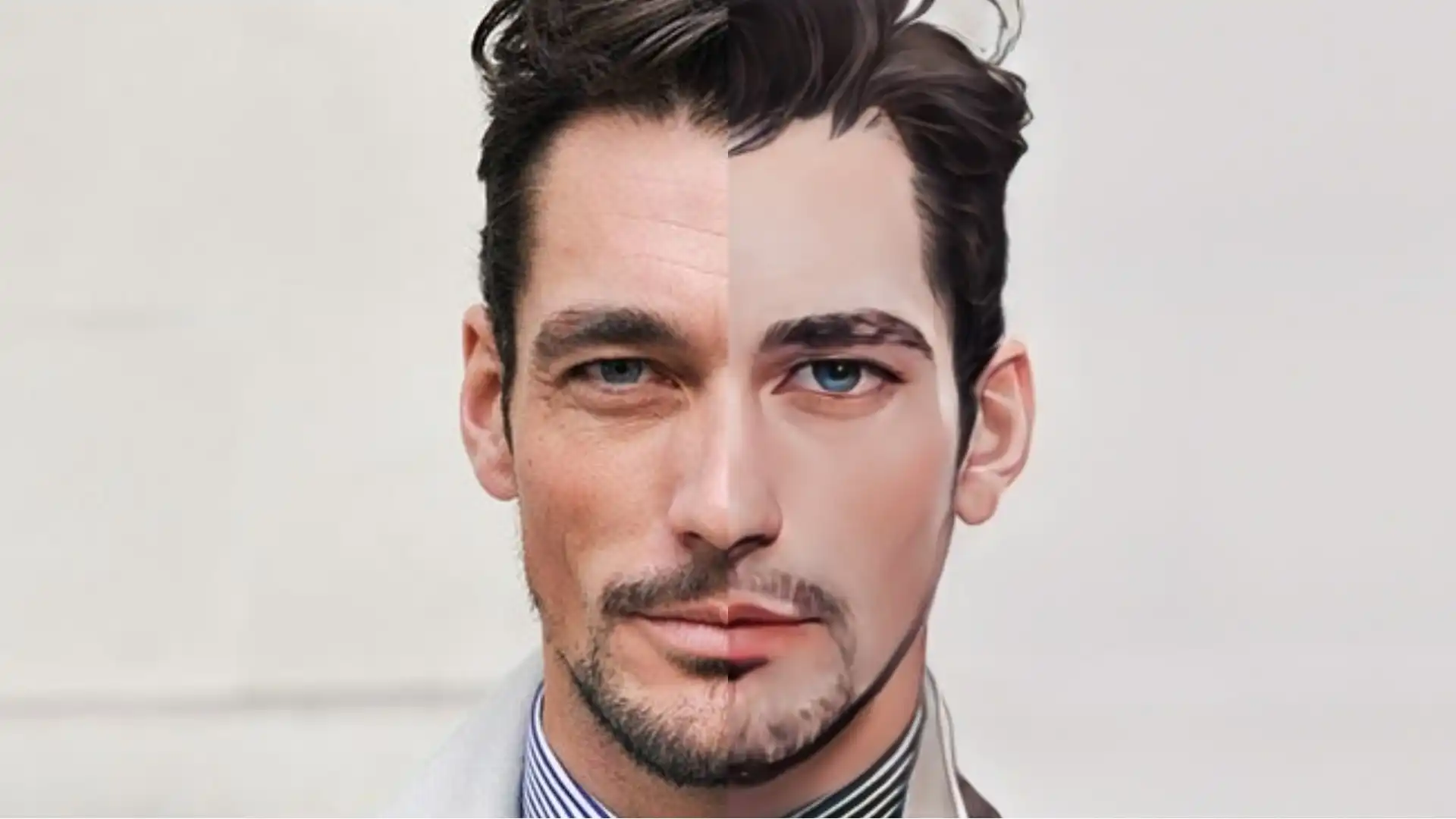 I took this model's headshot. For example, the AI cartoon effect is outstanding. So, try some nice and clear headshot photos when picking pictures for later operation so that the final quality of the exporting images can be guaranteed.
Customizing Your Cartoon Photos
While AI-powered tools provide a great starting point for cartoonizing your photos, you can add a personal touch to your creations. WorkinTool Image Converter will offer customization options, such as adjusting the intensity of the effect or fine-tuning specific elements like colors, lines, and shadows. Check out the following options to improve your created picture and refine your cartoon images further.
🎉 More Helpful features for WorkinTool Image Converter 🎉
---
How to Cartoonize A Photo by Online Service:

SocialBook
If you are unsatisfied with only one cartoon character, try the AI SocialBook website. It is an online influencer marketing website for brands and influencers. If that is your goal, you can find all the information about becoming a successful influencer. It also offers more than thirty cartoon effects to beautify your photos here. Counting the Disney effect has 12 results. It gives the most choice for users to decide which one they like most.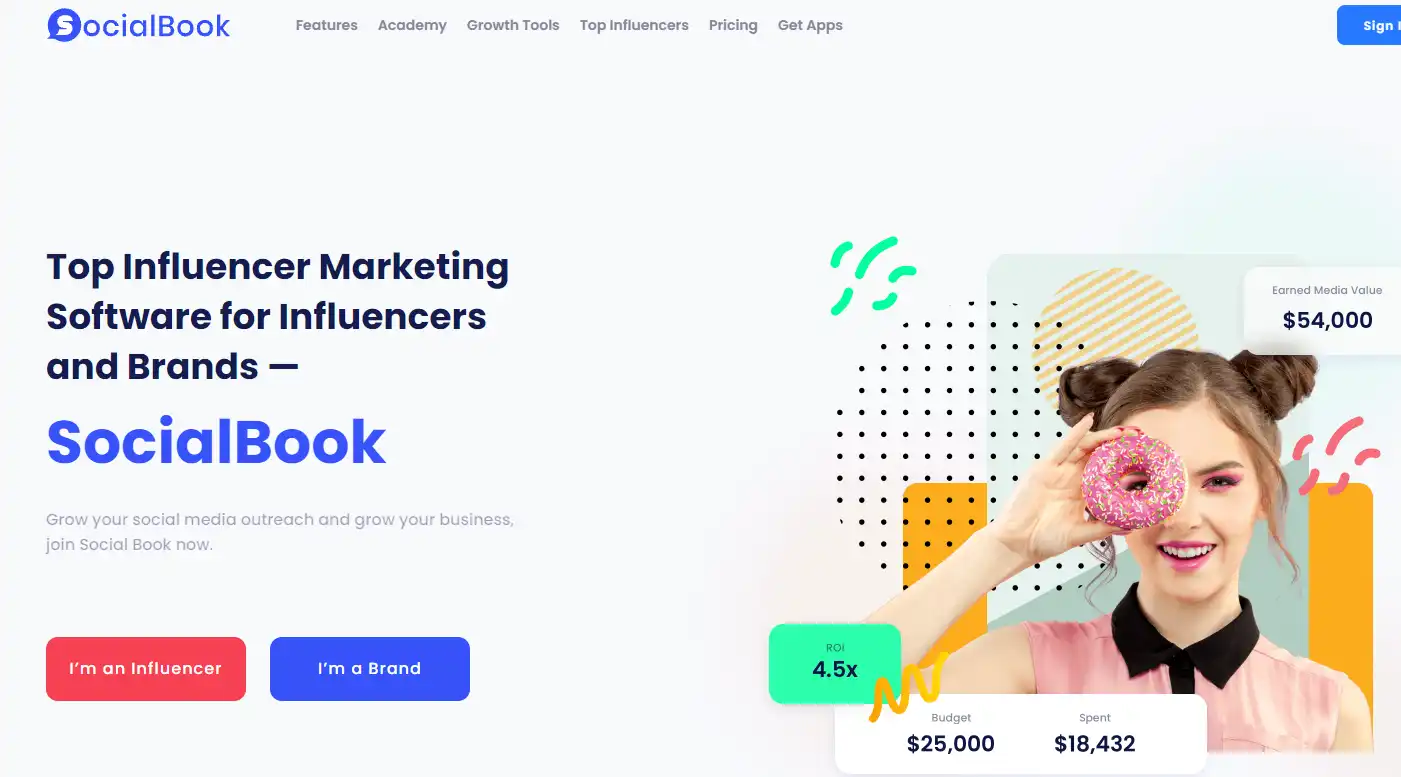 Although this feature is shown here for free, it also has limitations. For instance, if you don't have a premium membership, There will be a company watermark on every output AI cartoon photo. If you don't log in as a member, you can only try this "free" tool less than five times. And if you want to use this function, you may pay $3.99 for a monthly membership. However, the Price is only for this specific function. If you want to try other features of SocialBook, it may charge you an extra cost.
No more introduction. Let's see how to use it.
First, navigate to the 

SocialBook

 website and find "

Cartoonizer

" in the "

Free Tools

" section.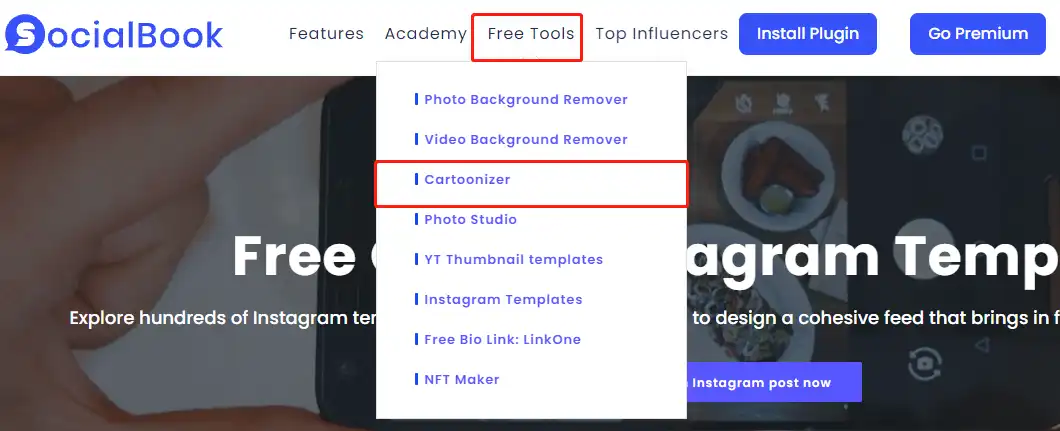 Then, upload your target image and pick the cartoon effect you want. Hit "

cartoonize

."

Lastly, you can check the result immediately on the canvas. (With watermark.)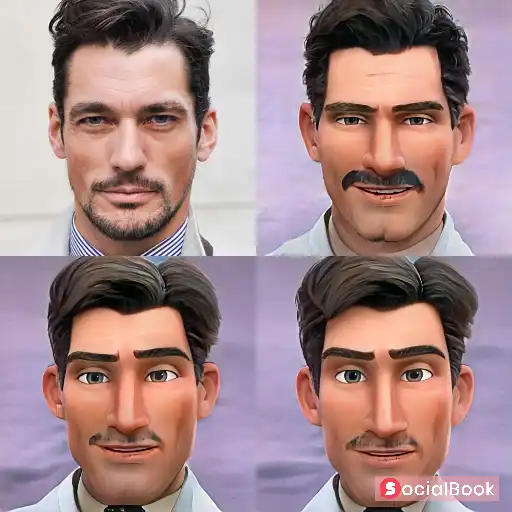 ---
Cartoonize A Photo by Online Service:

Fotor
Another online photo-to-cartoon tool we would like to share is Fotor. Fotor's cartoon effect feature allows you to convert your photos into fun cartoons instantly. With just a few clicks, you can apply three cartoon styles and turn a regular photo into an eye-catching cartoon graphic.

Fotor is a photo editing software that offers various features, including a "photo-to-cartoon" feature. This feature allows users to transform their photos into cartoon-like images. By using advanced algorithms, Fotor can analyze the image and apply cartoon-like effects to it, giving it a unique and fun look. This feature is easy to use and can be a great way to add some fun and creativity to your images. However, like other online tools, it has limitations as well. First, It requires an account to log in. Then it will give every account a try-out chance. Then you will need to pay credits to use it again.
How to convert a photo into a cartoon
1: Navigate to the Fotor photo-to-cartoon website.
2: Login and add your favorite picture.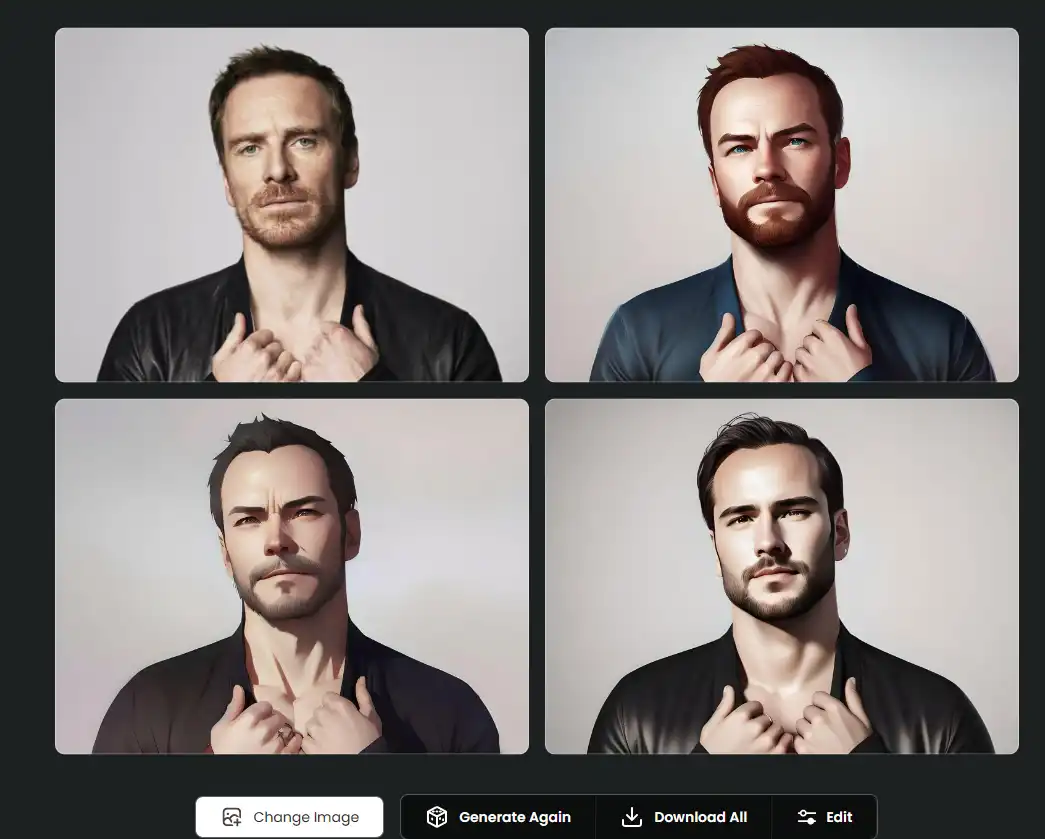 3: Lastly, wait about 1 minute to check the result on the canvas. Then you can pick what to do next according to the following options
---
✨ The Future of AI-Driven Photo Editing
As AI technology keeps advancing, we can expect even more sophisticated and versatile photo editing tools to emerge. For example, today's AI image generator tools have been quite popular. You must enter simple text prompts, and the AI will generate an image from the text you just put in. It can even imitate the style of other artists. We can even bravely imagine that in the near future, machines can be able to draw images of our imagination or our dreams. Furthermore, AI-powered photo editing is becoming increasingly accessible, opening up new creative possibilities for amateur and professional artists. Just embrace them with an open heart.
---
Conclusion
Cartoonizing a photo using AI has always been challenging, thanks to the plethora of AI-powered tools and applications available today. By leveraging advanced deep-learning models, these tools can accurately and realistically transform your photos into eye-catching cartoons with just a few clicks. However, if you want a fast and better cartoon conversion effect for your photos, I recommend WorkinTool Image Converter. Even though it only offers one cartoon effect, the final output is impressive and requires only a photograph. Moreover, you can also enjoy other features altogether in this tool with AI support. Now, download it and watch it magically transform into a captivating cartoon masterpiece.