How to Make Photos Look like Polaroid: Tips and Tricks 2023
Although Polaroid cameras have been replaced by digital photography, people still seek to recreate the iconic Polaroid look in their photos. This has led to the trend of Polaroid-style photos, which many people want to achieve. By following the steps in this article, anyone can add a retro touch to their digital photos and achieve the classic Polaroid look. Check out this post for best methods on how to make photos look like Polaroid. The most recommended one is WorkinTool Image Converter. It is super easy to operate with customized templates to offer. Come and try it now!
😍 1. Custom features to add or remove image watermarks as you want.
🤩 2. Easy interface for users to edit with THREE STEPS.
😎 3. Support more than 100 different image formats to operate.
🥳 4. Cover all the features that you can on the market and interesting filters.
😊 5. Available for image conversion, compression, matting, watermark, and more.
How to Make Photos Look like Polaroid: Tips and Tricks 2023
In today's digital age, there's something nostalgic and charming about holding a physical print of a photo in your hand. Polaroid cameras, which gained popularity in the 80s and 90s, captured this essence with their square-shaped instant prints. While digital photography has taken over, people are still looking to recreate the unique Polaroid look in their photos, which leads people to discover how to make photos look like Polaroid.
Especially in recent years, Polaroid-style photos have become a trend, with many people trying to recreate these instant prints' iconic, timeless look. It's no wonder that people are drawn to this style of photography. By following the steps in this article, you too can achieve the classic Polaroid look in your digital photos, whether it be for personal use or to add a retro touch to your professional photography.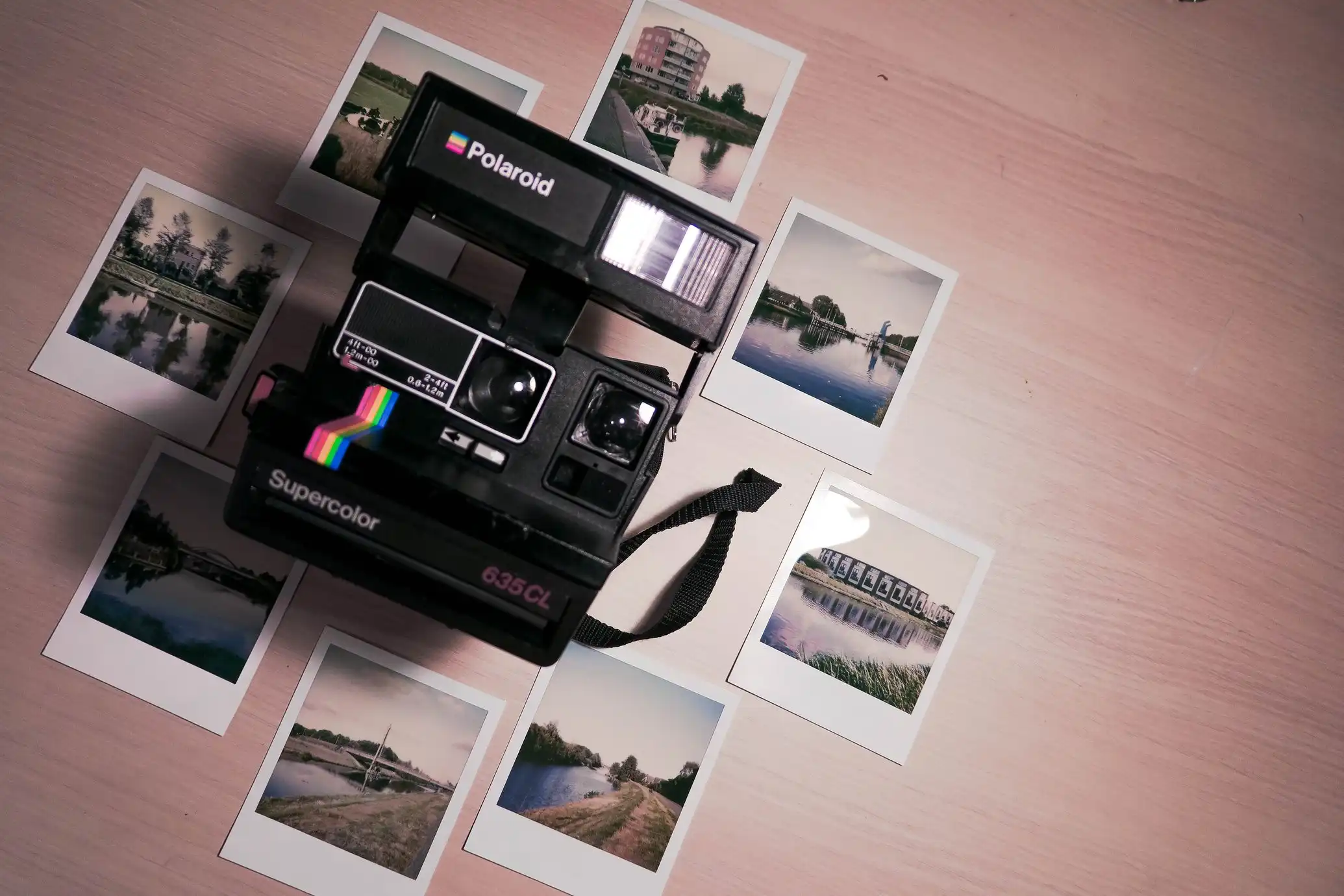 ---
📸 Basic Instruction to Make Polaroid-style Photos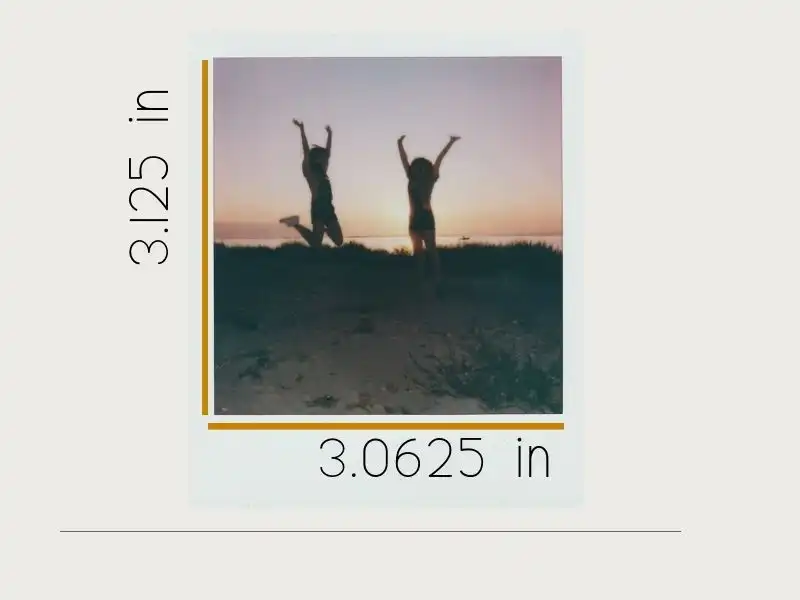 Notice:
There are a few other things to consider when it comes to the size of Polaroid photos. Here are some additional details:
Polaroid photos are square in shape, with an aspect ratio of 1:1.

The standard size for Polaroid photos is 3.1 × 3.1 inches or 7.9 cm x 7.9 cm.

Some Polaroid films, like the Polaroid 600 film, have a slightly smaller inner photo area of 3.0625 × 3.125 inches. Other films, like the Spectra/Image film or the SX-70 film, may have different sizes altogether.

The size of the photo area may vary depending on the specific Polaroid camera or film format that you are using.
---
How to Make Photos Look like Polaroid on Desktop
As mentioned above, to recreate a Polaroid-style digital picture, you will need other tools to help you achieve this since there are so many steps you should consider. However, it is optional if you follow our post. Here on Windows, we will guide you through the method of using WorkinTool Image Converter to get your photos to look like Polaroid photography.
🎉 WorkinTool Image Converter 🎉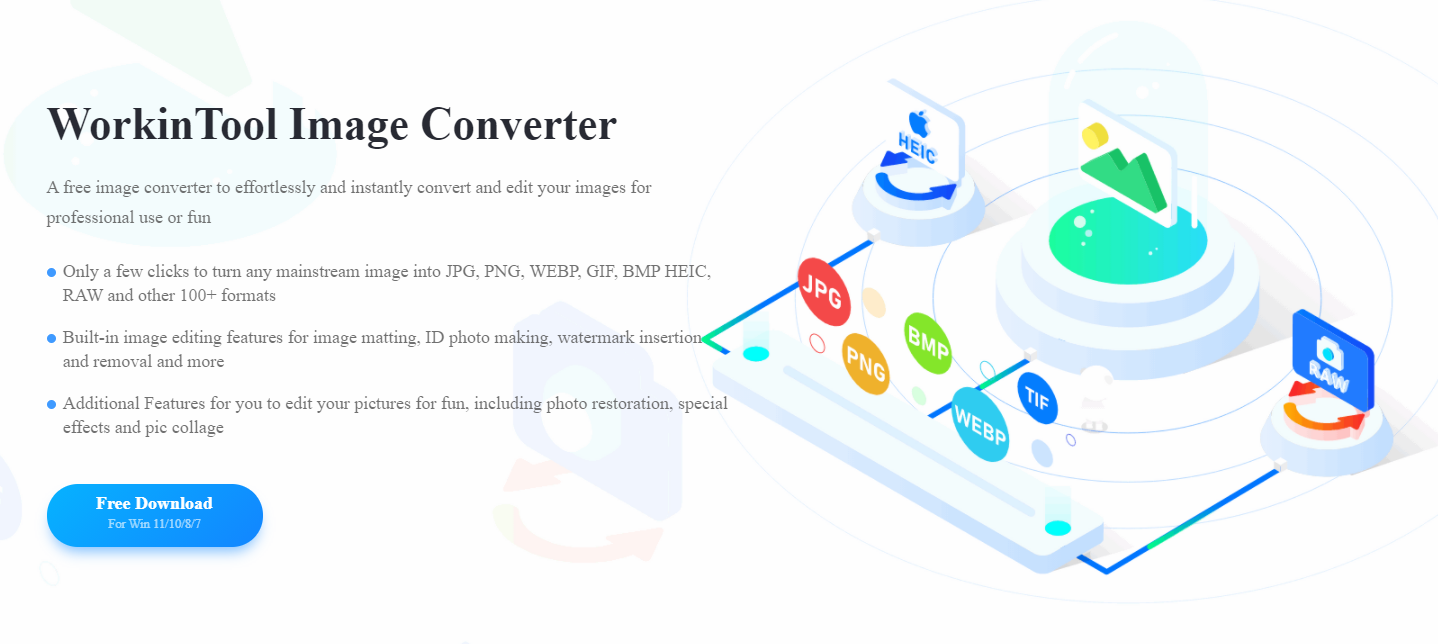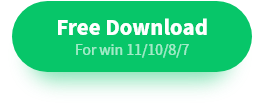 WorkinTool Image Converter is a versatile image editing tool that instantly converts and resizes images with just a few clicks. One of its many features is adding frames to your pictures. To add frames to your photo using WorkinTool Image Converter, upload your image, select the frame template you want to use, and adjust the settings to your liking. The image editing feature of adding frames is just one of the many ways that WorkinTool Image Converter can help you transform your images and make them look beautiful and professional. Whether you're a photographer, designer, or just someone looking to enhance your photos, WorkinTool Image Converter is a user-friendly and versatile tool to help you achieve your vision.
100 +image formats conversion available

Customize to enlarge or compress images

Add or remove photo watermarks

Change or remove the image background

More than 65 image filters to apply
Look how it works with WorkinTool:
First, open this tool and click

 Edit Images

 to add the photo you want to make Polaroid.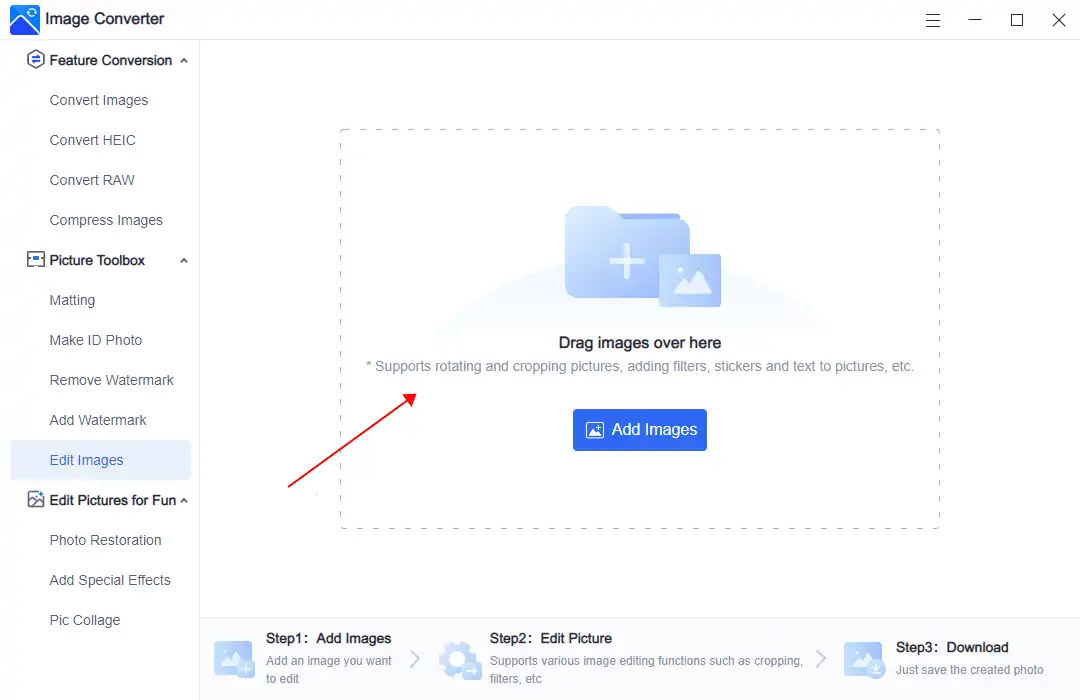 T

hen, select the

 Color Palette icon 

and click 

UPLOAD STICKER 

to add a Polaroid frame template to your photo. (Move it to cover your picture, and adjust the

 transparency

.)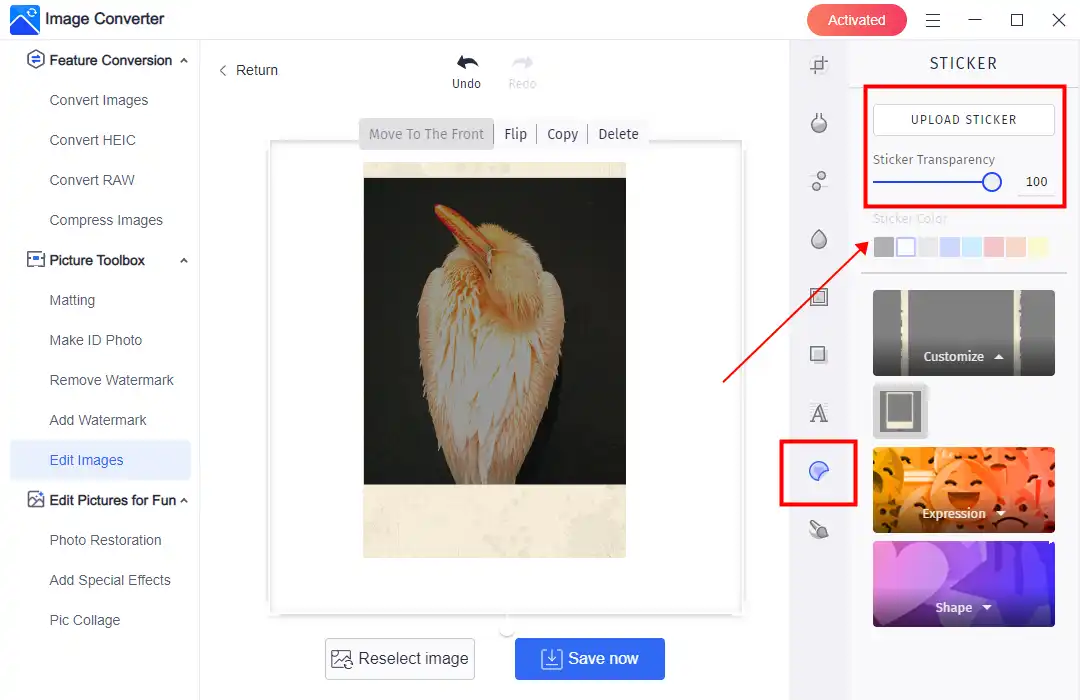 At last, in order to make your picture more like Polaroid, there are some adjustments you should make a look. Tap on the 

third option

, and you can adjust the exposure and brightness of your photo. After setting everything right, Click 

Save Now

 to check the result.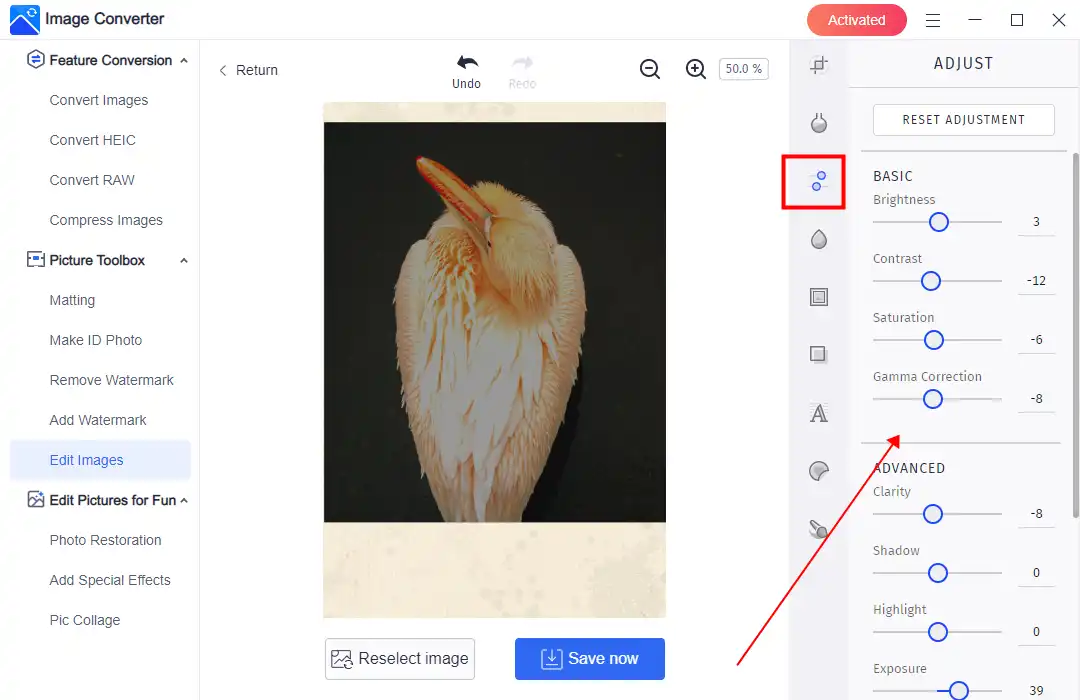 💖 Additional WorkinTool Image features 💖
---
How to Make Photos Look like Polaroid on Mobile
When it comes to editing images, the modern youth, without exception, will be more inclined to use Instagram directly on the phone after cleansing their personal account. Unfortunately, Instagram does not come with a Polaroid frame nor allows users to insert such templates themselves. In such a case, you might wonder how to make photos look like Polaroid. You should try an app for mobile devices called Video Eraser.
Don't be fooled by the name. In addition to the watermark-related function, it also offers it offers unique picture editing features. For this feature, you can use it for free to add a Polaroid frame effortlessly without a penny. Come and check it out now.

Open Video Eraser and select 

Picture Editing

.

Add the photo that you want to make Polaroid. Then scroll to the right and choose 

Frame

. 

Then pick a 

Polaroid frame

, and decide to 

Save it to the photo album

 or

 share it with your friend

.
---
Add the Polaroid Frame Online
With the development of technology, you don't have to download computer or mobile software to complete the picture editing function. Online photo editing tools are sometimes more convenient. Like now. If you want to frame a picture with a Polaroid border, try 
Canva
. This web-based tool allows you to quickly find a variety of Polaroid borders in a matter of seconds. All you have to do is upload your photos. Then it is set to the selected frame. All that remains is to decorate it with its other elements. However, be aware that there is a security risk as the tool will need to upload your photos to the Internet. And it requires you to register and sign in.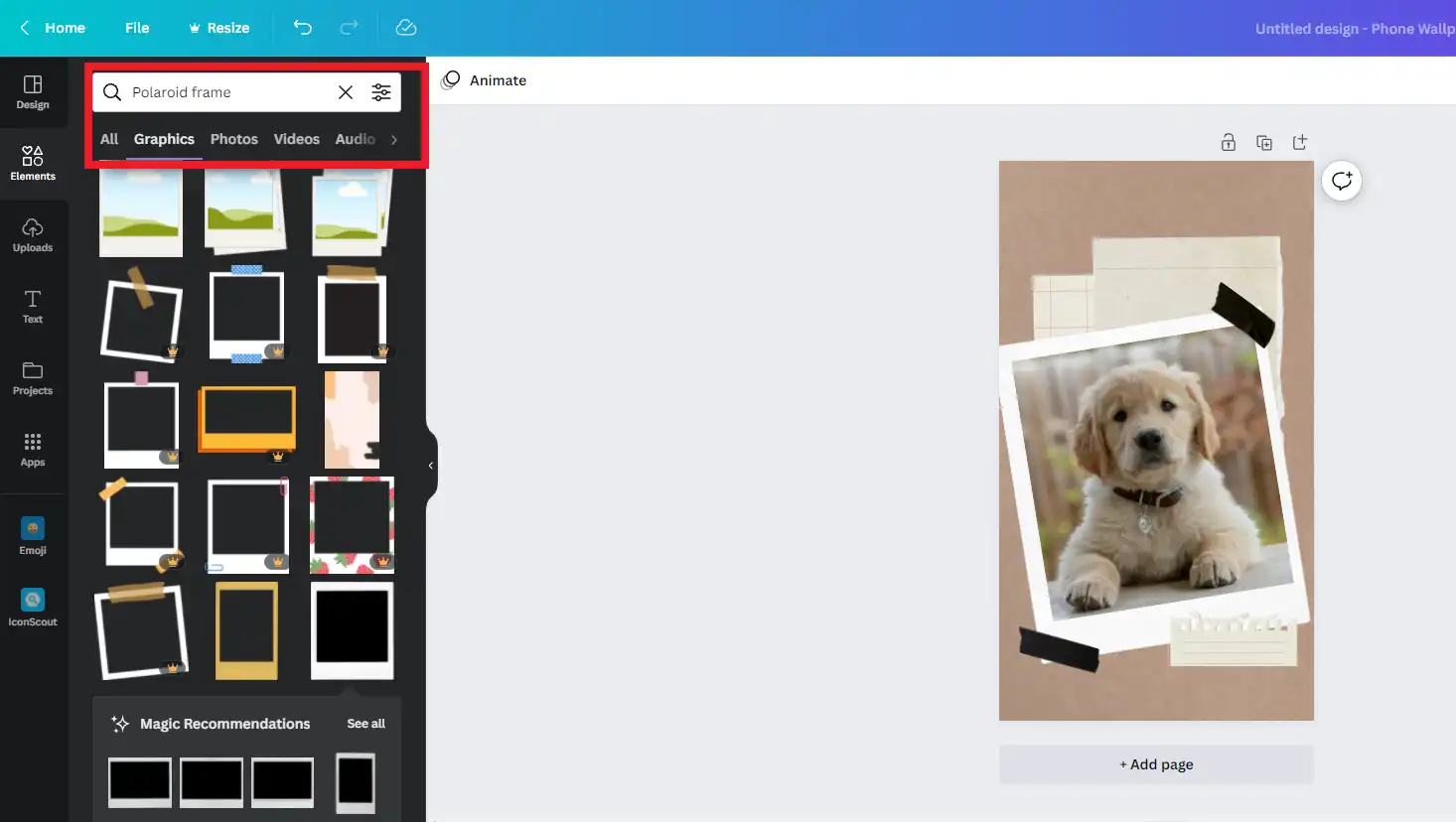 Visit 

the Canva Online tool 

and input the photo you want to make a Polaroid.

Then type 

Polaroid Frame

 in the 

Elements 

option, and pick one to apply to the image.

At last, use other features to decorate the picture. And then you can export it.
---
Conclusion
In conclusion, transforming your digital photos into Polaroid-style prints is a fun and easy way to add a vintage feel to your photography. With these simple steps, you can change your digital images into Polaroid-style images. By following these tips, you can create unique, eye-catching photos that stand out. Polaroid-style prints make for excellent personal keepsakes or special gifts for loved ones, especially for occasions such as birthdays and anniversaries.
The charm of Polaroid-style prints lies in their simplicity, uniqueness, and the fact that they are tangible prints that you can hold in your hands. With some creativity and some basic editing skills, you can turn your digital photos into timeless souvenirs that feel like they come from a different era.