How to Convert PSD to JPG for FREE on Windows
Converting PSD to JPG can be simple and convenient if you find a proper solution. In this article, we will discuss how to convert PSD to JPG for FREE on Windows. One method is to use Adobe Photoshop since a PSD file is its product. The other way is to apply a powerful and useful tool called WorkinTool Image Converter. You need only a few clicks to export your converted images and it allows you to change all your PSD files in batches. Please start your reading now to know the specific guides.
How to Convert PSD to JPG for FREE on Windows
Admittedly, an image is definitely a sort of critical media in our daily lives with its wide application to various contexts. Furthermore, the swift technological development has given birth to a range of new picture formats. For example, Apple has brought .heic files while Adobe Photoshop has introduced .psd images. However, .jpg has always been the most frequently-used format in almost every scenario, so it will be better to change all your images in other formats to JPG files in order to view and edit them more easily and conveniently.
Since we have talked about free solutions to HEIC-to-JPG conversion, we are going to discuss how to convert PSD to JPG for FREE on Windows and the following topics will be presented:
How to Convert PSD to JPG Without Adobe Photoshop?
How to Change PSD to JPG in Adobe Photoshop?
Now, let's begin.
---
Things to Know Before Your PSD-to-JPG Conversion
📝What is a PSD image?
PSD, which stands for Photoshop Document, is the default file format of Adobe Photoshop, with the .psd extension. This file is always preferred by designers and artists due to these reasons:
A PSD, often in high resolution, can store multiple layers, images, objects, filters, vector paths, transparencies and more, making it the perfect choice for the creative industries.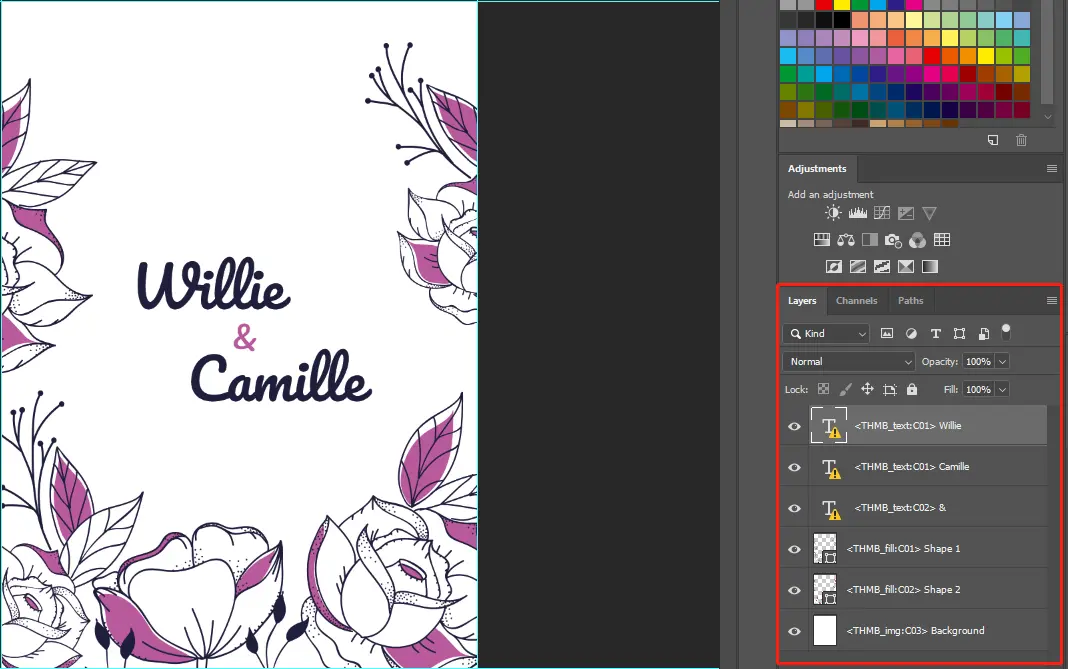 A PSD can support up to 30,000 pixels in height and width, giving these files an impressive range for both image depth and color spread.
📝Why do you need to turn a PSD file into a JPG picture?
As mentioned above, a PSD file is the product of Adobe Photoshop, so you may find it impossible or difficult to open it with other software, such as Paint or Microsoft Photos. Some of its complexity may be subject to loss even if it is opened.
Also, a PSF image is more suitable for digital design and photography manipulation, so its size will normally be larger than the commonly-used formats like JPG, PNG or BMP. Sometimes, it can be too large to send through email or share via instant messagers. So if your primary purpose remains to be social media sharing or internal review and presentation, a JPG file can be an ideal option.
Therefore, please read on to know the solutions to saving a PSD file as a JPG image.
---
How to Convert PSD to JPG Without Adobe Photoshop?
Based on our research, most users who pose a question about transforming PSD into JPG intend to find an approach to realizing this goal without using Adobe Photoshop. So in this chapter, we will present you with a handy tool–WorkinTool Image Converter to help you with PSD-to-JPG conversion effortlessly and instantly.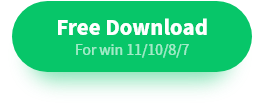 📕How to change PSD to JPG through WorkinTool Image Converter?
1. Open the tool, find Feature Conversion > Convert Image, and then click Add images to upload your file.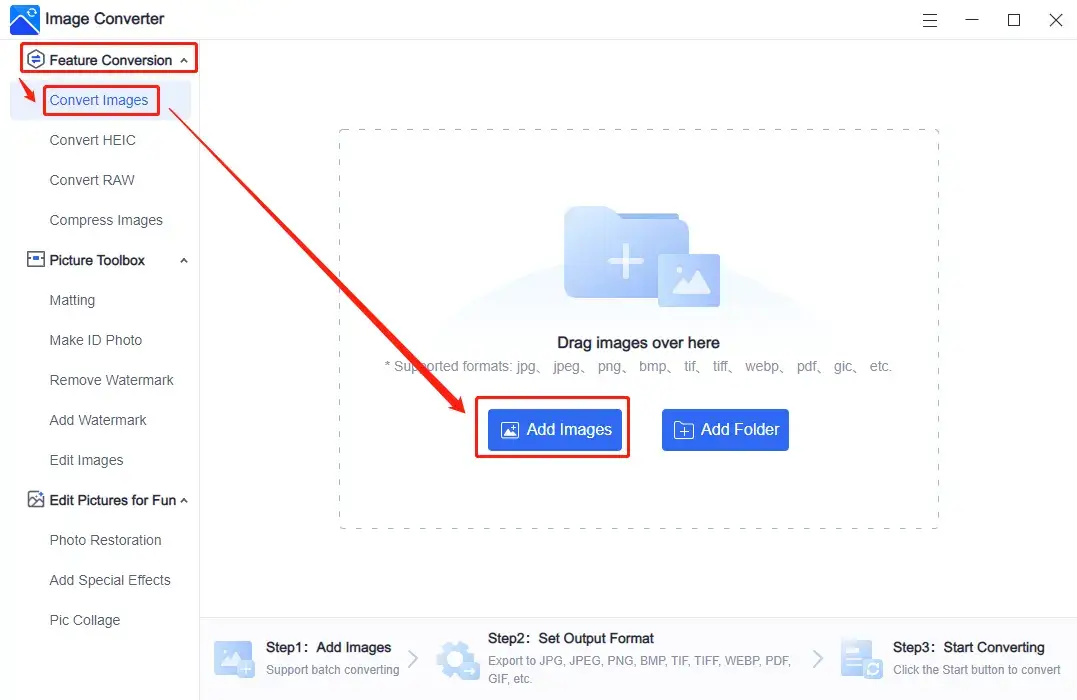 2. Select JPG in the drop-down box below Output Format and then hit Start.
(The save path is adjustable as you like.)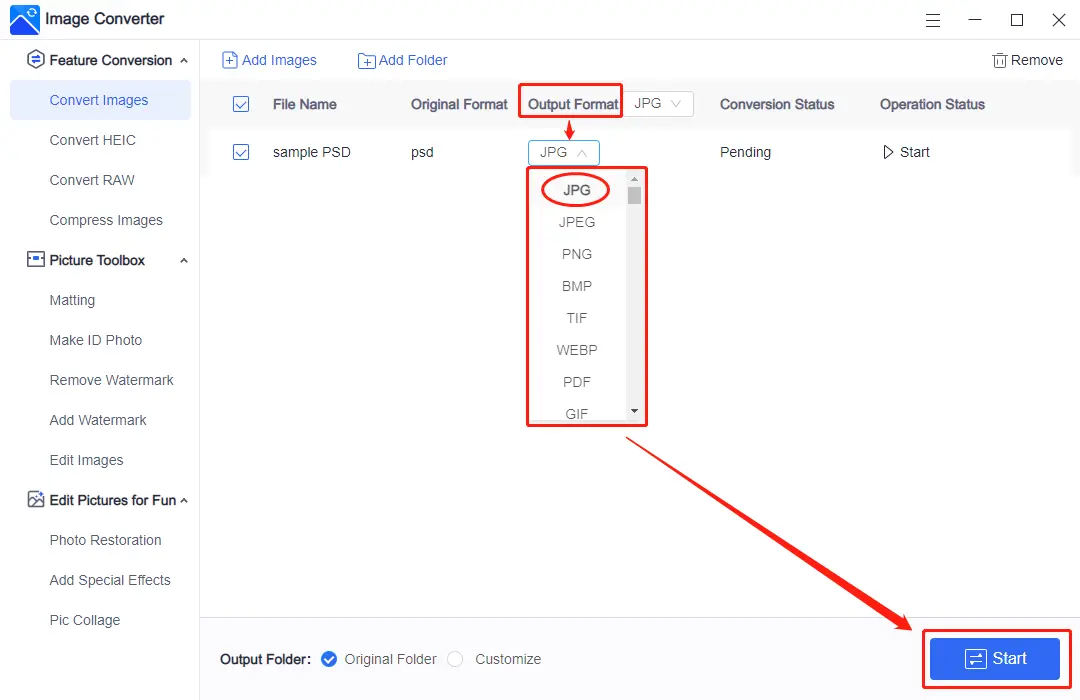 3. Click View now to find your converted file.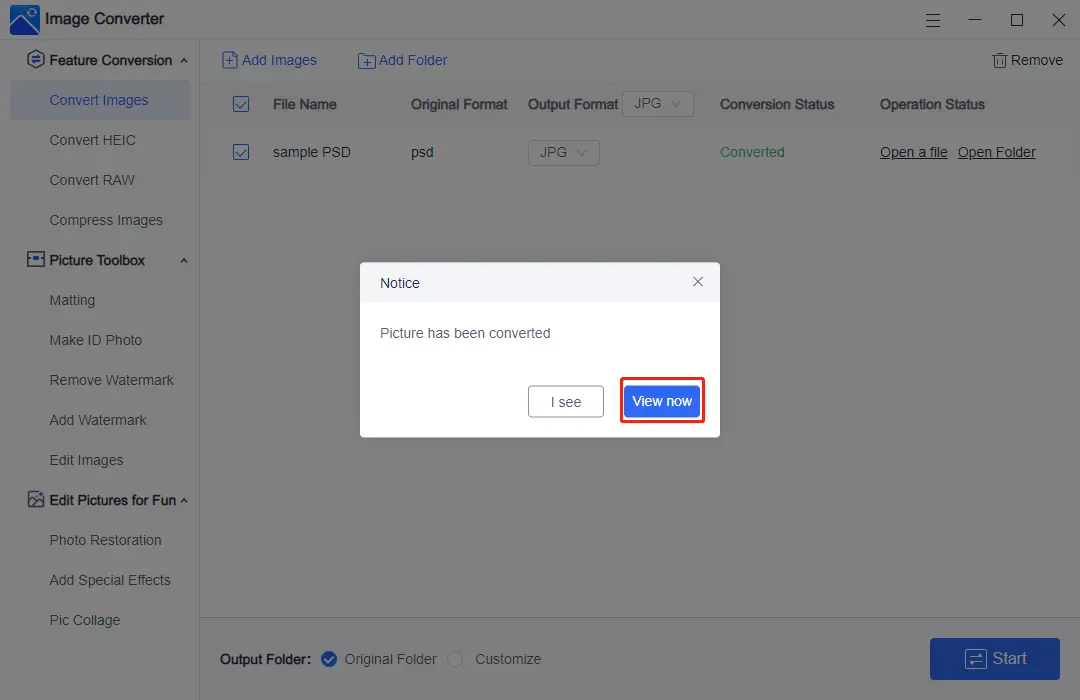 📢Notes:
Batch conversion is available in WorkinTool so that you can make multiple converted images with just one click like this: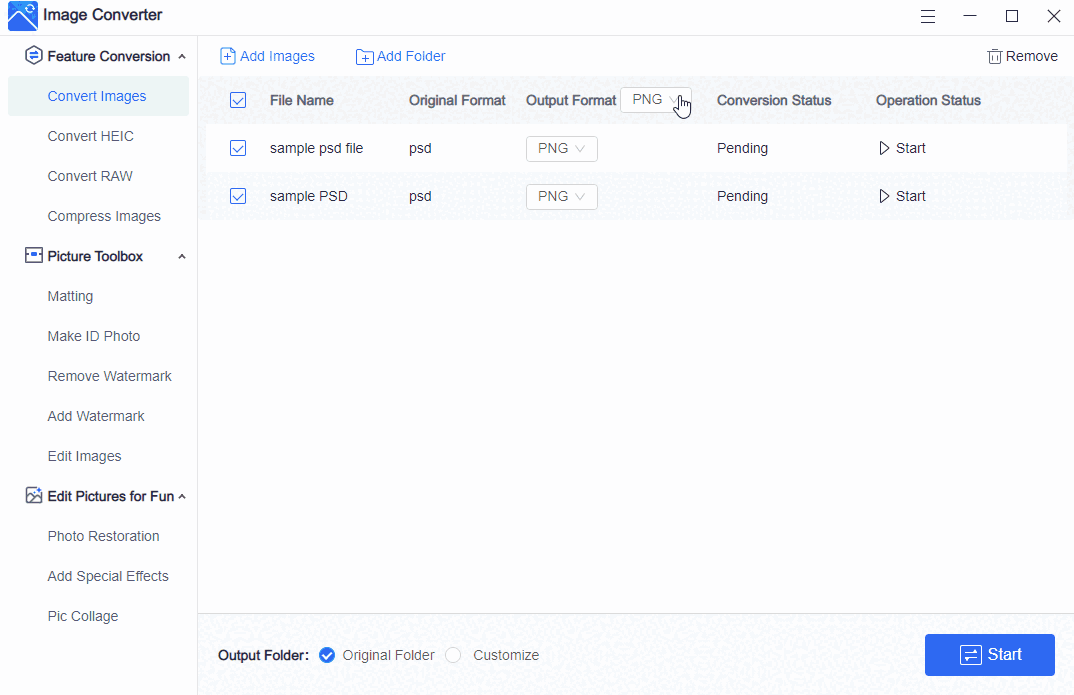 Here is the result.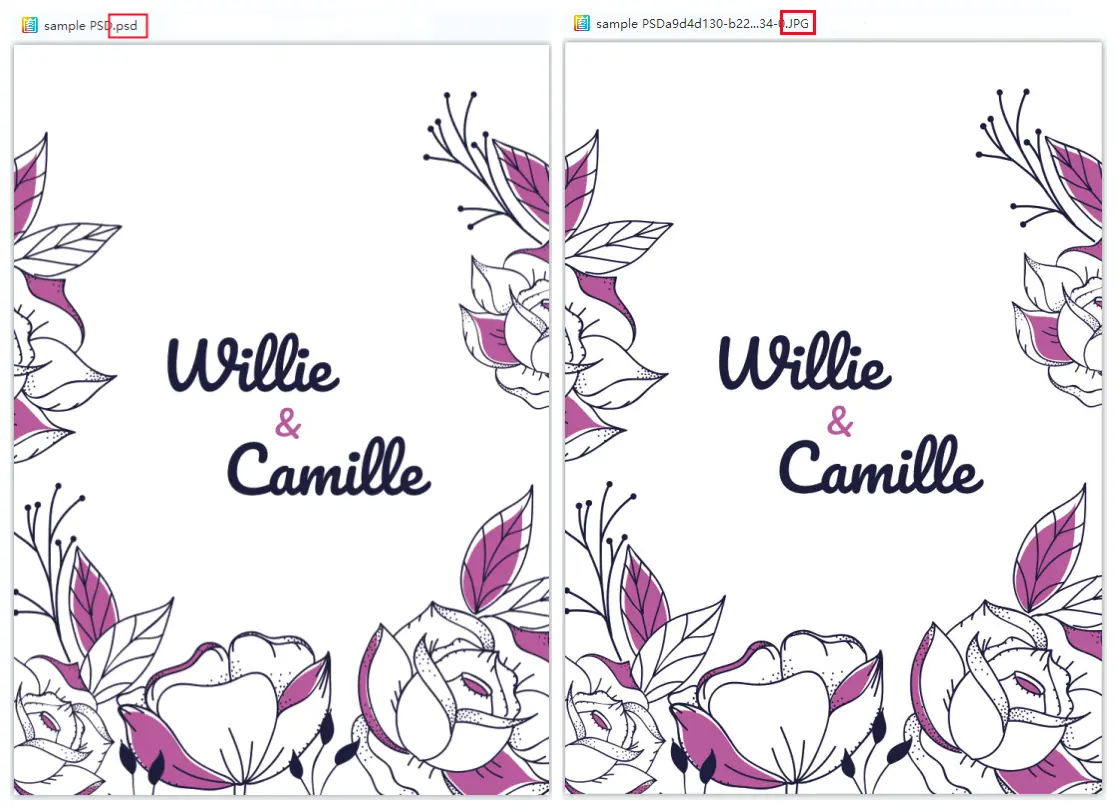 It is clear that WorkinTool Image Converter will exports an outcome without losing quality and all the elements inside a PSD file.
📣Something More to Say
📌What is WorkinTool Image Converter?
WorkinTool Image Converter is a piece of powerful and all-around free image converting software. Much as there are several features in WorkinTool, it still boasts a lightweight and simple interface with some brief instructions on most feature pages, making it convenient for beginners to operate.
For most functions, only a few clicks will assist you in completing your tasks and you can expect your outcomes in batches.
More importantly, WorkinTool Image Converter is completely FREE for users currently. Hence, all its features are accessible without a license payment or compulsory registration.
📌Why should you choose WorkinTool Image Converter?
Lightweight and Simple: WorkinTool is lightweight enough to take up little PC space. Also, it boasts an easy-to-use interface with instructions on almost each feature page, so even beginners will find it simple and convenient to use.
All-Element Output: WorkinTool can export all the elements (images, layers, filters, icons and more) of your original PSD file after its conversion.
Multiple Formats Supported: More than PSD and JPG, WorkinTool supports 100+ input and output formats and makes their mutual conversions with minimal effort possible. Therefore, it is able to resolve nearly all your problems concerning image conversion.
Batch Conversion: WorkinTool allows you to change multiple PSD files or other pictures simultaneously to the targeted formats with just one click, and you will expect your outcomes in a flash.
High-Quality Guarantee: The converted files via WorkinTool will be exported without losing quality.
Completely FREE currently: You are entitled to all the features of WorkinTool without any license payment and personal registration.
Green: There will be no advertisements in the course of your image transformation and no intrusive watermark added to the output.
---
How to Change PSD to JPG in Adobe Photoshop?
Since a .psd file is a creation of Adobe Photoshop, it can be opened and converted in it with minimal effort. Although it is a relatively costly program designed for professional image editors, it provides a free trial period and picture format conversion is far from challenging compared with other features.
📕How to Export a PSD file to a JPG via Adobe Photoshop?
1. Open your PSD file with Photoshop.
There are two ways to save a PSD file as a JPG picture:
2.1 Save as
Find File > Save as, then select JPEG in the drop-down box and click Save.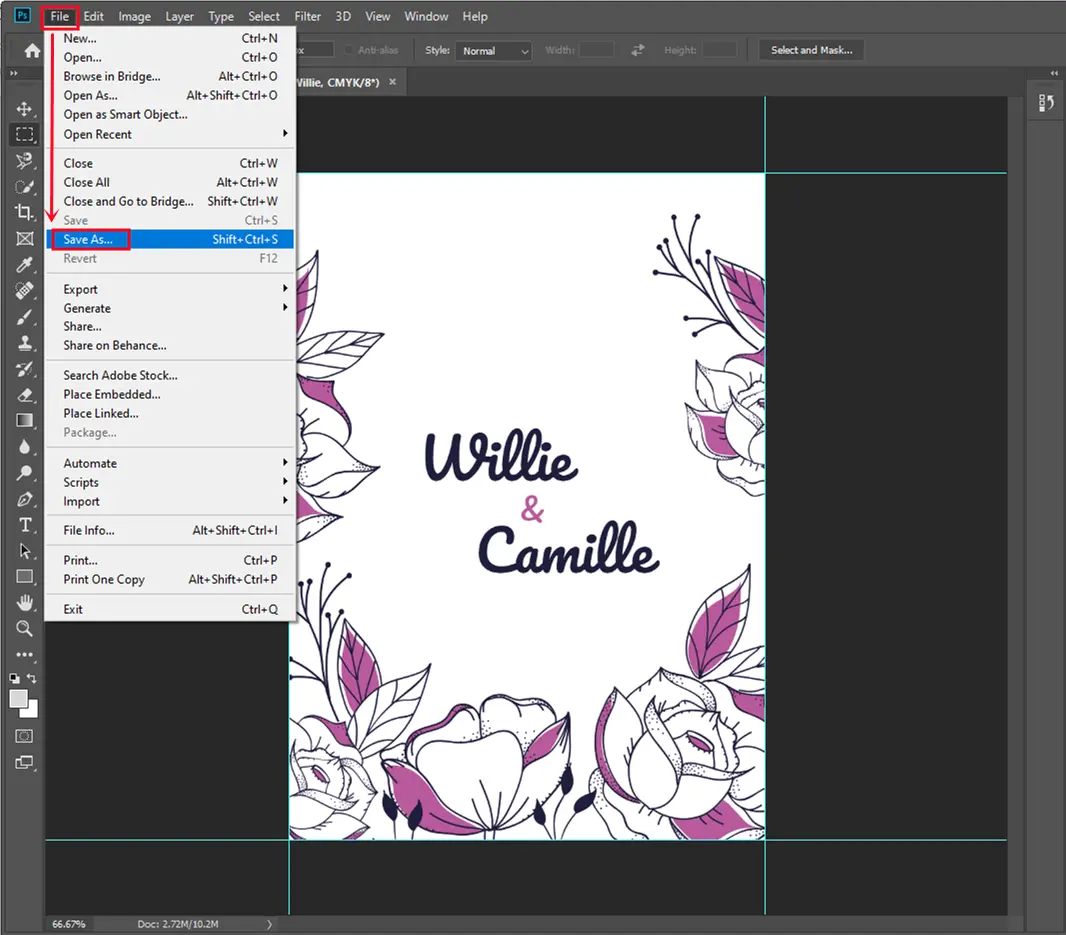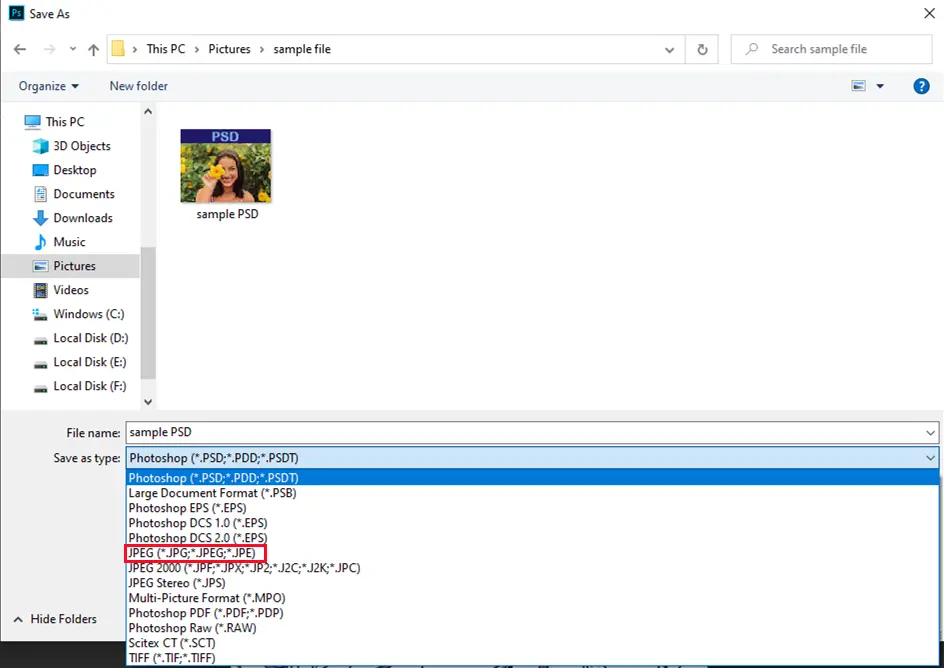 2.2 Export
Navigate to File > Export > Export As, then choose JPG in the drop-down box beside Format in File Settings, and click Export All.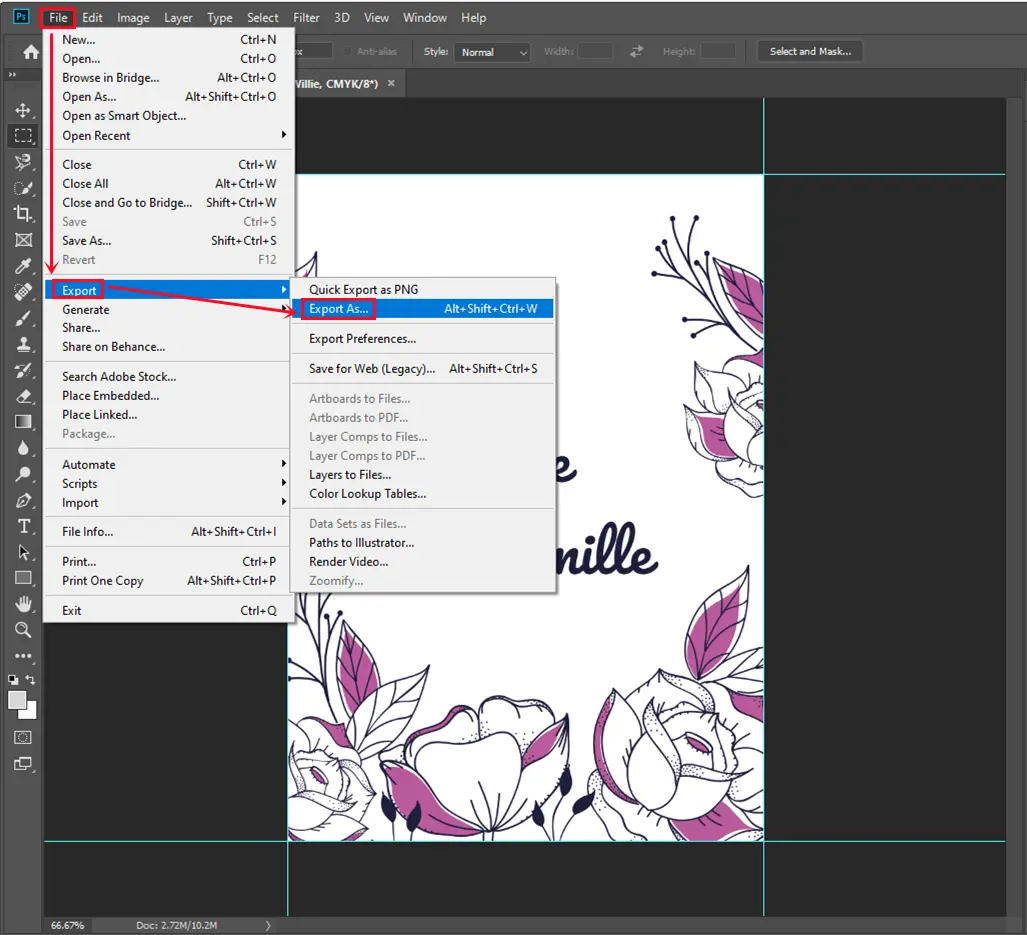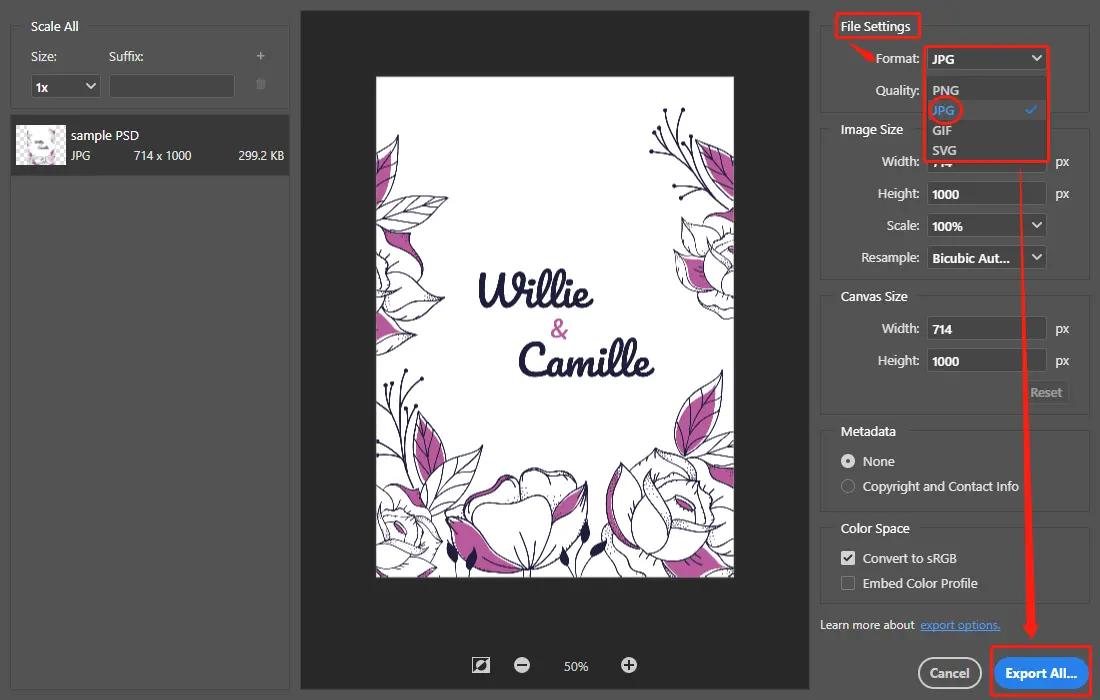 Please see the result here.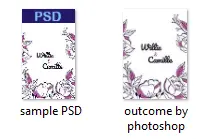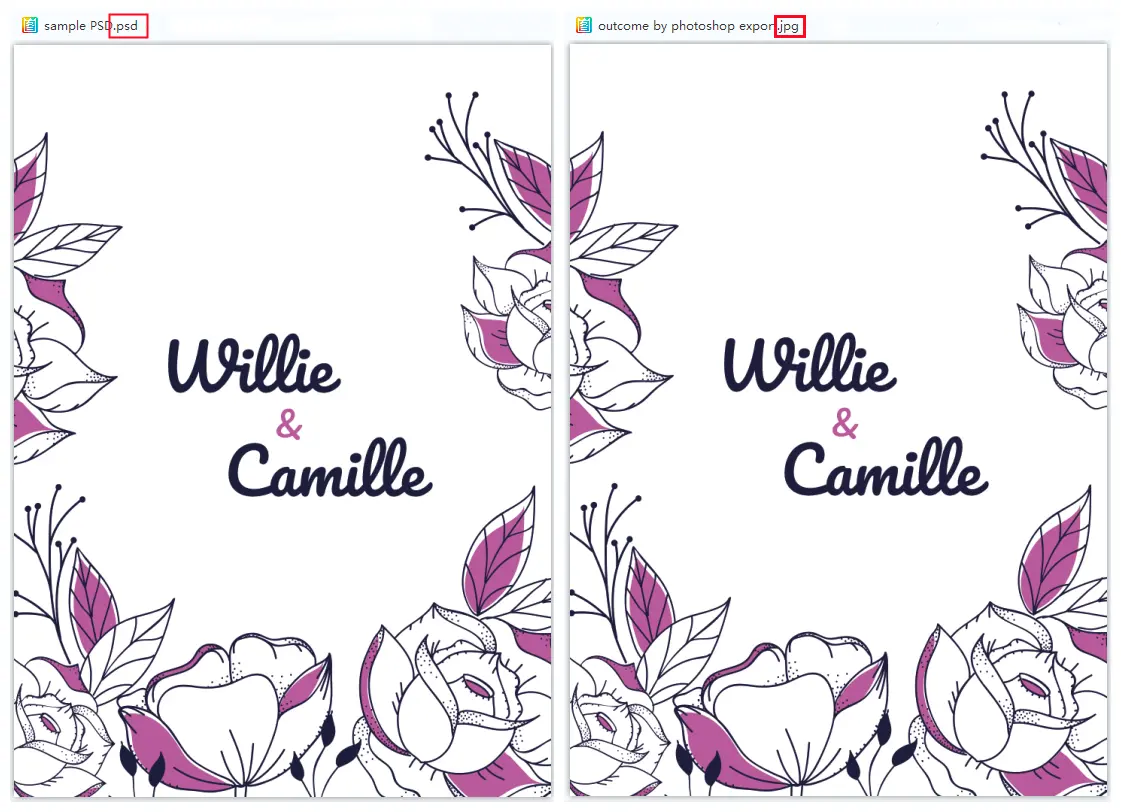 🙋‍♂️Here is how we think about this method.
😀Good News
😒Bad News

Professional with further output settings
Simple conversion process
Free trial version available

Batch conversion unavailable
One-element output only
Costly license payment when the free trial period expires
---
Final Thought
Converting PSD to JPG can be as easy as pie with the help of a proper solution. We sincerely hope you can find yours after finishing reading this blog post. However, it is strongly advisable to give WorkinTool Image Converter a try.
Now, are you ready to change your PSD files to JPG images?