How to Convert PSD to PNG on Windows and MAC | 4 Solutions 2023
With the growing use of AI technologies in different areas, it has become increasingly important to know how to store and convert various file formats. This article offers four solutions to help you convert PSD to PNG on both Windows and Mac using AI-powered applications. Among these options, WorkinTool Image Converter stands out as the best choice for its strong performance in handling text and art generation. For more information, be sure to check out this tool.
😍 1. Up to FREE 5 image batch conversions and compression try-out.
🤩 3. Easy operating steps with AI technology.
😎 4. Support more than 100 different image formats to operate.
🥳 5. Cover all the features that you can on the market and interesting filters.
😊 6. Available for image conversion, compression, matting, watermark, and more.
How to Convert PSD to PNG on Windows and MAC | 4 Solutions 2023
Converting a Photoshop (PSD) file to a Portable Network Graphics (PNG) file can be a helpful process for web designers, graphic artists, and anyone who needs to share graphics in a universally accessible format. PNG is a popular image format that supports lossless compression, making it ideal for sharing high-quality images without sacrificing too much file size. This comprehensive guide will cover various methods of how to convert PSD to PNG on both Windows and Mac systems, ensuring that you have all the information you need to accomplish this task with ease.
---
Something You Should Know Before Conversion
🤔 What is PSD Format?
PSD stands for "Photoshop Document," and it is a file format used by Adobe Photoshop for saving and editing layered images. PSD files can contain various elements of an image, such as text, graphics, and multiple layers, making it a popular choice for professional graphic designers, photographers, and digital artists.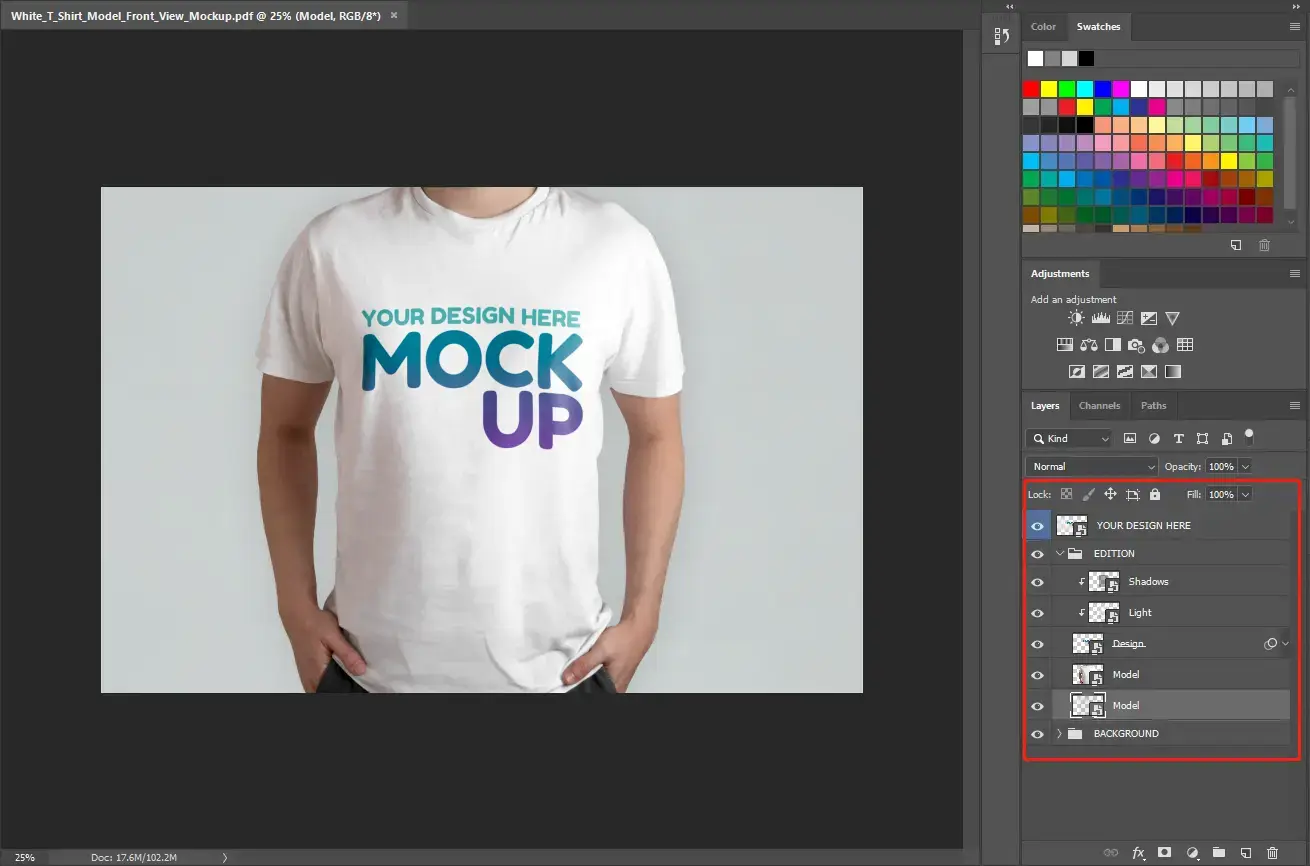 👁‍🗨 Why Convert PSD to PNG?
PSD files are the native file format for Adobe Photoshop projects, and they contain layers, effects, and other elements that can be manipulated in the software. However, PSD files can be large in size and may not be compatible with all image viewers or editing software. Converting PSD files to PNG format allows you to share your work with others more easily. PNG is a widely supported format that retains high-quality image data while offering lossless compression. Also, PNG remains transparent, which makes it a great target.
---
How to Save PSD as PNG in Adobe Photoshop
If you're the creator of PSD files, there's no doubt that saving PSD files in PNG format using Adobe Photoshop is the easiest way to save time and effort. However, it is based on the fact that you already have access to this software. Otherwise, I don't recommend you purchase one just because you want to convert to the PSD format. There are a lot of better ways to convert image formats.
📕 How to Export a PSD file to a JPG via Adobe Photoshop
1. Launch Adobe Photoshop and open your PSD file.
2. Follow File > Export > Export As.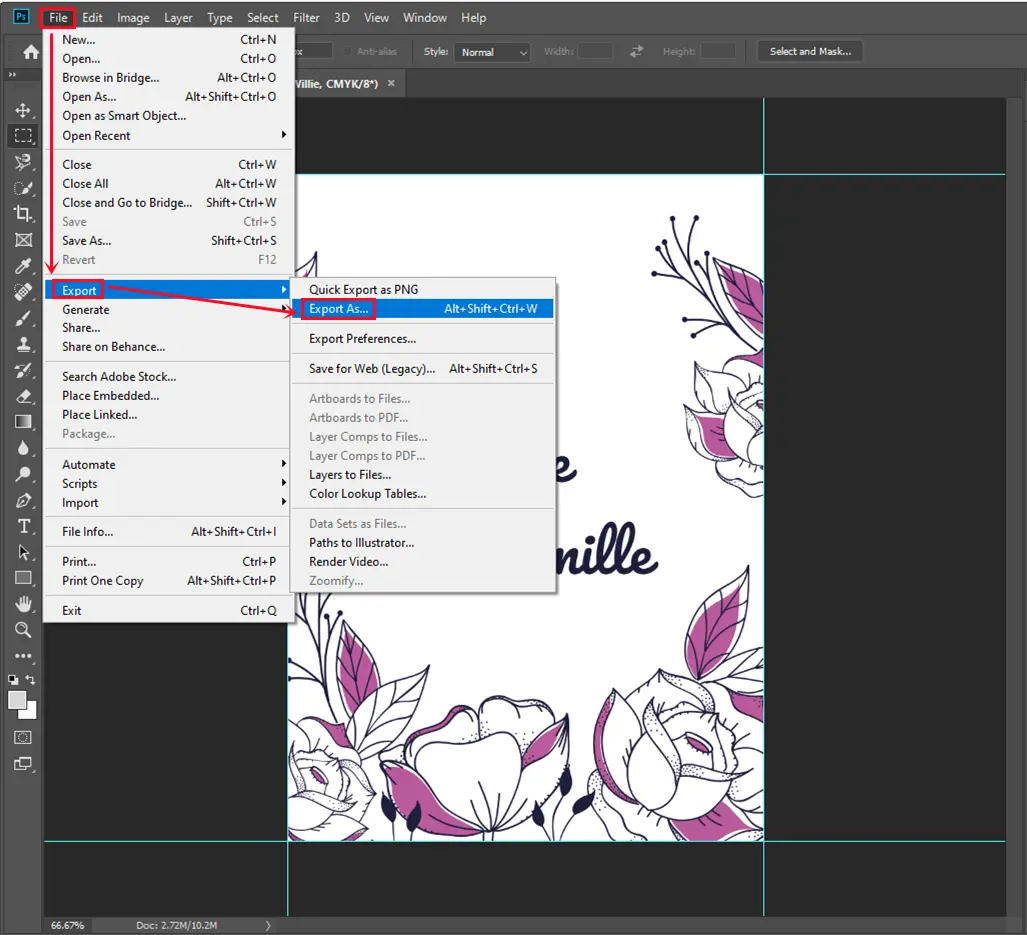 3. Then, select PNG from the drop-down menu in File Settings, and click Export All.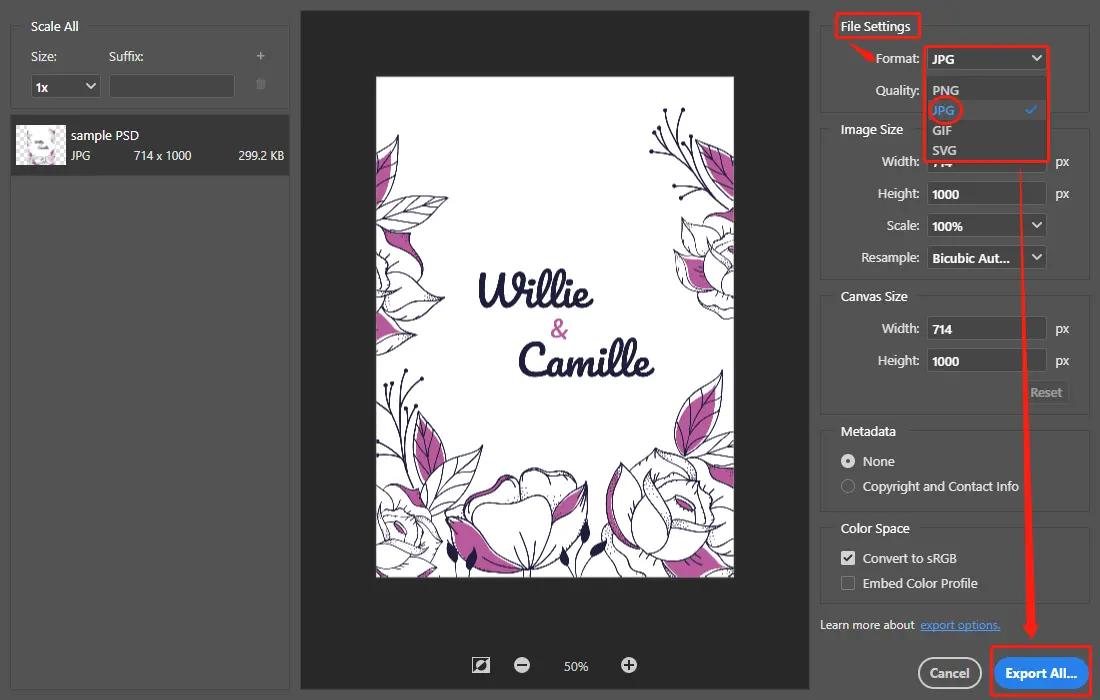 (Please see the result here.)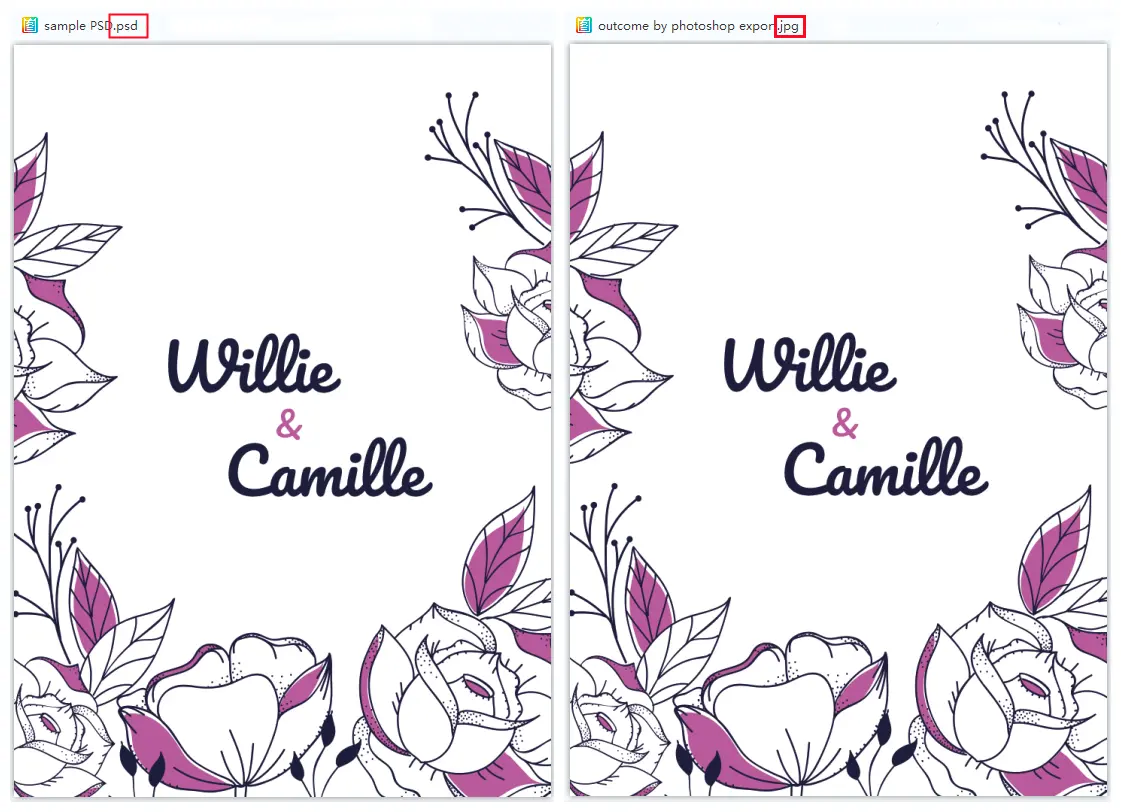 ---
How to Convert PSD to PNG on Windows
If you don't have Adobe Photoshop, a professional image conversion application is definitely your best bet. For security reasons, we recommend you try AI-powered WorkinTool Image Converter for Windows. As a top-notch desktop conversion tool, it will be super helpful for changing image formats.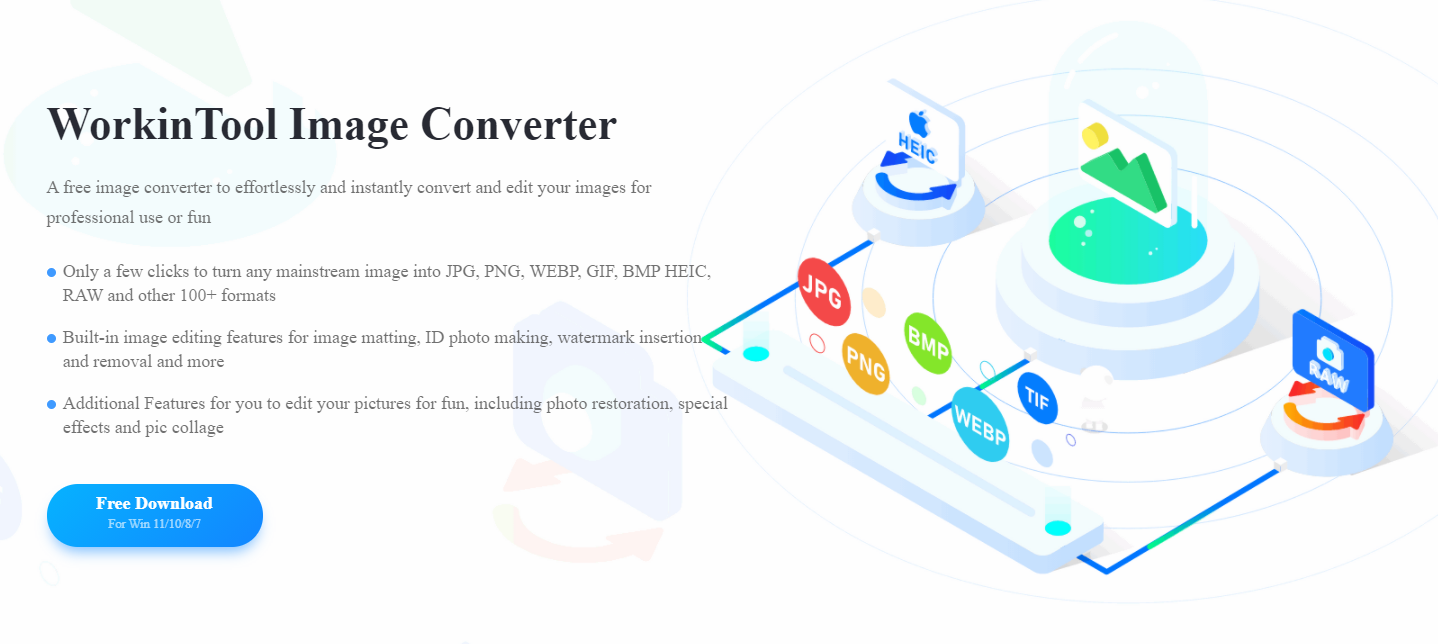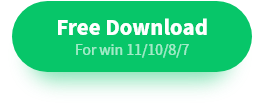 WorkinTool Image Converter is a desktop application that allows users to convert over 100 image formats, including PSD and PNG, with the help of AI technology. This software ensures high-quality and speedy conversion of PSD to PNG while preserving the original image's details and colors. Additionally, it optimizes the output image's compression and transparency. The software also allows batch conversion of up to five photos at a time for free, making it a convenient tool for users to perform conversions in their daily and work lives.
Furthermore, users should be aware that the software serves as an image conversion tool and offers numerous functions. It is considered the most efficient and user-friendly image tool for Windows users. The home page displays a clear and concise set of instructions for each function, allowing users of all experience levels to quickly and easily complete their image-processing tasks.
100 +image formats conversion available

Customize to enlarge or compress images

Add or remove photo watermarks

Change or remove the image background

More than 65 image filters to apply
📒 Look how it works with WorkinTool:
Step 1. First, Launch it and tap the Convert Images button to input your PSD files.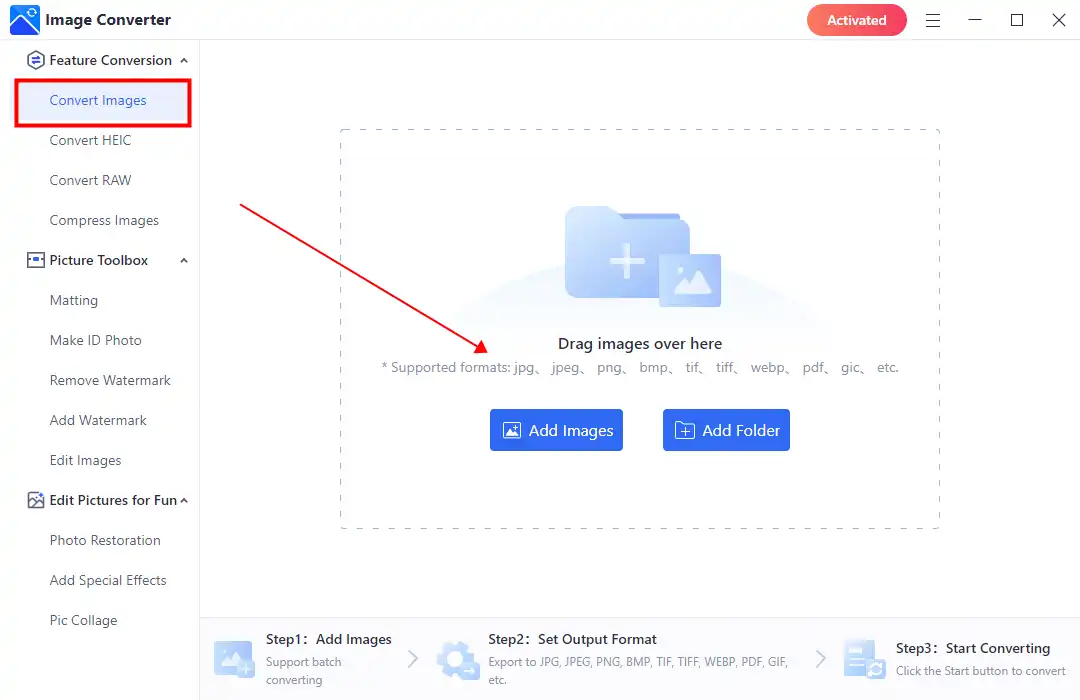 Step 2. Select PNG from the drop-out menu on the Output Format. Then click Start to begin the conversion process.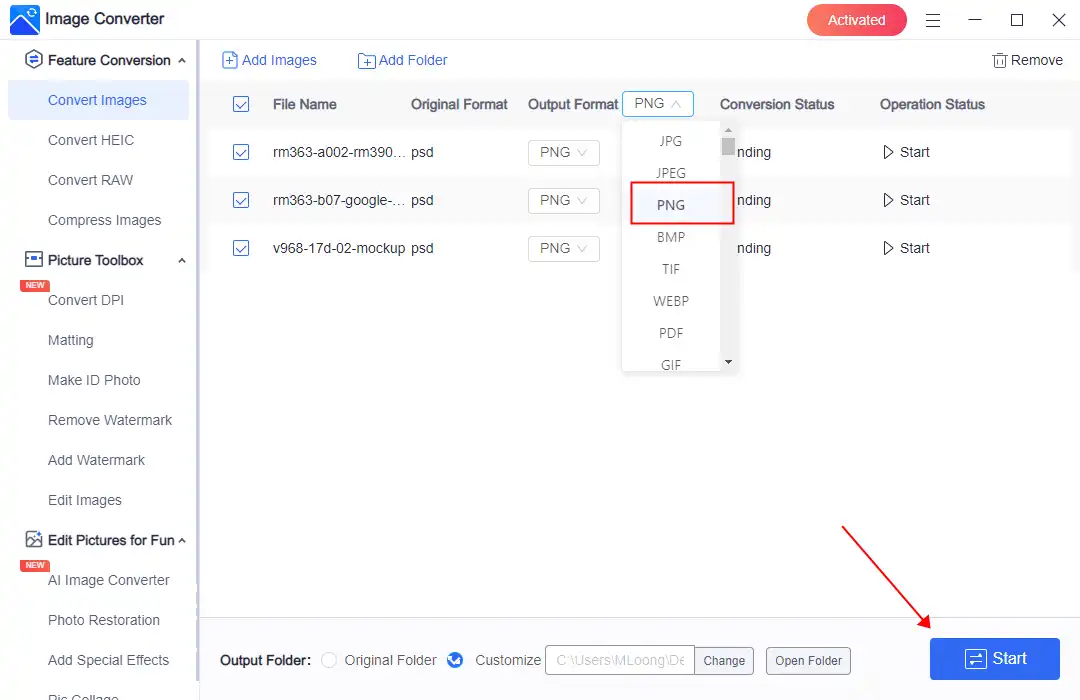 Step 3. Lastly, wait for the conversion to complete, then click View Now to see the result.
💖 More Additional Features for WorkinTool Image Converter 💖
---
Use Mac Preview to Convert PSD to PNG Images
For Mac users, it can be even easier to do that. MAC users can access built-in software to manage PSD files through the Preview app. Preview is a free document editing and preview tool that is a standard feature of macOS. In addition to opening and previewing various document formats, Preview has a user-friendly interface and a built-in function to convert PSD files to PNG. These features make Preview a sufficient and cost-effective option for managing PSD files on a Mac system.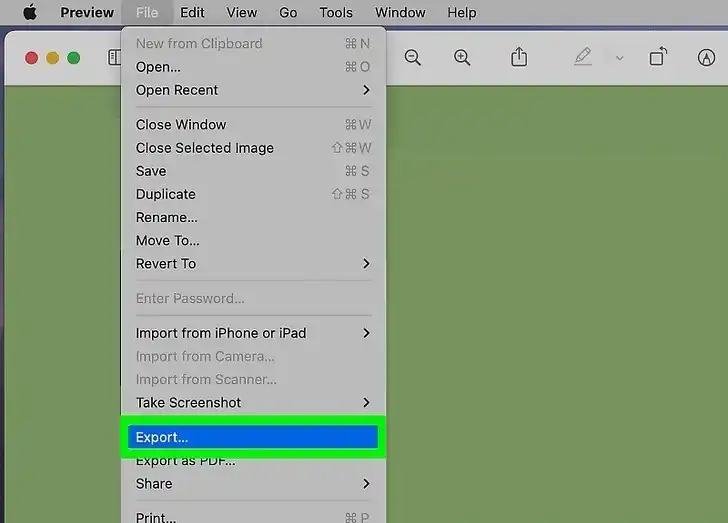 Step 1. Launch Preview and open your PSD file.
Step 2. Tap File > Export… and select PNG as the saving format.
Step 3. Finally, you can check the result in the saving folder.
---
Online PSD to PNG Converter
To avoid downloading or paying for desktop image converters, consider using online tools for image conversion. These tools can be just as good, if not better, at producing high-quality image conversions. However, it's crucial to note that online converters require uploading your images to the internet, so you should only use them for non-sensitive photos that aren't related to business privacy or legal issues. As for a recommendation, we suggest trying out the online image conversion tool called "Convertio EPS to PNG" for its effectiveness.
AI-driven Convertio is a highly regarded online tool for converting file formats that are consistently ranked highly on Google's conversion list. This tool allows for the free conversion of all types of files, including images, and doesn't require any downloads or account registration. Input the PSD file into the tool and select PNG as the desired output format. Convertio is a reliable and highly recommended option for file conversion.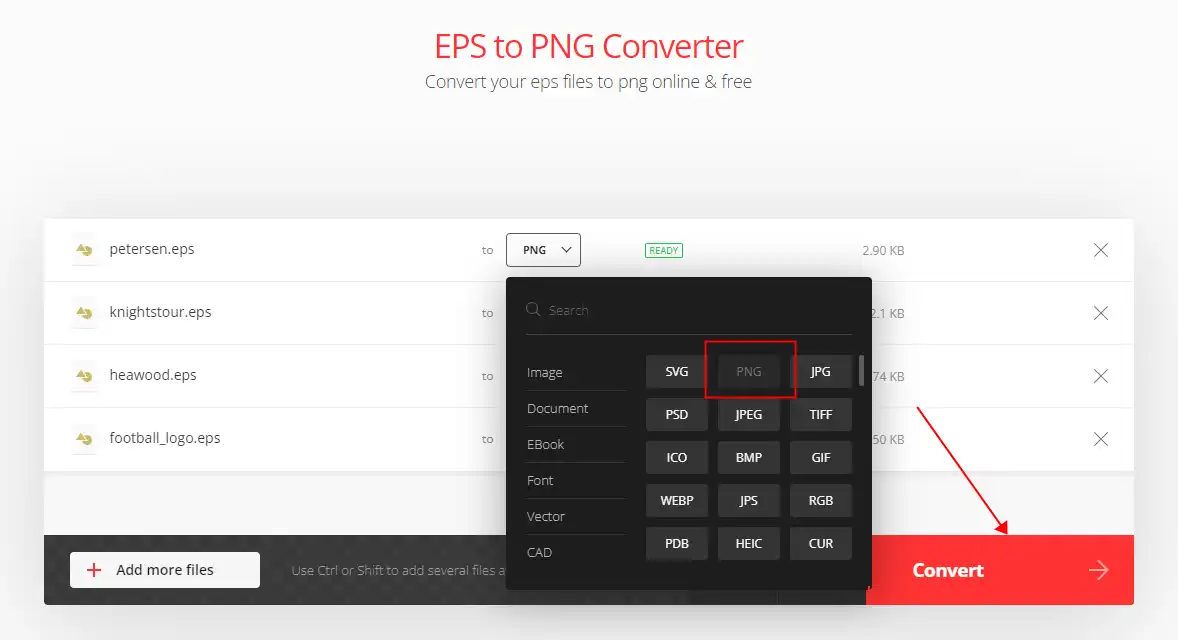 📙 Convert PSD to PNG using Convertio:
1: Use any explorer to visit Convertio.
2: Add your PSD images into it and select PNG on the export banner.
3: At last, tap Convert to start it. When it finishes, you are allowed to download those converted PNG images.
---
In Conclusion
Converting PSD files to PNG format is a simple process that can be accomplished using various software and online tools. Adobe Photoshop, WorkinTool, and Preview are practical choices for image editing software that can handle PSD to PNG conversions. Alternatively, online AI tools like Convertio offer convenient, web-based solutions that do not require any downloads or installations.
Converting your PSD files to PNG format allows you to share your work with others more easily. PNG is a widely supported format that retains high-quality image data while offering lossless compression. Select the method that best suits your needs and preferences, and enjoy the benefits of working with universally accessible image files.