[Available] How to Convert BMP to JPG on Windows or Mac FREE
Although the BMP format is good in turns of picture quality, because of the feature of being too large, there could be problems when uploading or sharing. So, it might be a good idea to convert this to a JPG at this point. You can use WorkinTool Image Converter. With its help, you can easily convert any popular format.
😍 1. Up to FREE 5 image batch conversions and compression try-out.
🤩 3. Easy interface for users to edit with 3 STEPS.
😎 4. Support more than 100 different image formats to operate.
🥳 5. Cover all the features that you can on the market and interesting filters.
😊 6. Available for image conversion, compression, matting, watermark, and more.
[Available] How to Convert BMP to JPG on Windows or Mac FREE
BMP image format or you can call it bitmap, it's a raster image file initially designed by Microsoft for Windows. Still, now BMP files are widely supported by Microsoft and Apple on various software devices. Of course, BMP is more common in digital photos. Although because it is a raster file, it can not be extended indefinitely. But it is a very high-quality image file. And because it stores a lot of data, it means that the file size is enormous. If you don't need that much clarity, why try learning how to convert BMP to JPG for a smaller size?
If users send pictures or attachments in emails, they need to convert the BMP file to another format. Due to the large size of BMP files, it can be challenging for the process to upload, share, and even lead to the occurrence of errors. For example, it might exceed the size limit for uploads. But if you need to convert images, why use JPG? In addition to JPG having the best device compatibility, images in JPG format are also easy to compress. Just like a 200 KB BMP image, it can be shortened to 20 KB in JPG format. And they both have high-resolution pictures and bright colors. In order to successfully convert BMP to JPG, this tutorial will guide you through four ways to make it happen on Windows and Mac for free. Let's check them out.
---
The Comparison between BMP and JPG
BMP digital file because it contains a lot of data, making them become a high-quality image format. But it is also huge in size because it does not compress the size. In this relatively fast data transmission era, the highest possible quality of photographs is not always required. The various features of JPG images are just more significant to meet the needs of today's people.
Below is our detailed comparison of the BMP and JPG image formats, where we can see their most excellent benefits and issues.
As can be seen from this, they are generally not that different in image quality and compatibility. However, the biggest difference is that the JPG format is smaller, which is more suitable for online sharing without sacrificing image quality. So how do we convert WEBP format to JPG format? There are four methods for you to consider. Don't worry. They are all free and work equally great on Windows and Mac.
---
🏅 How to Convert BMP to JPG on Windows
If you want to have the best image conversion experience on Windows, the best way is to use a professional image conversion tool. With the proliferation of online tools, the modern use of desktop software seems outdated and inconvenient. But you're mistaken. There is a lot of personal information and company documents in the picture. If you easily upload it to an unknown image conversion site, it is likely to occur in information theft and other unnecessary trouble. But you don't have to worry about similar issues on desktop conversion tools since all the operations are done on the local computer. So, which tool should you use? I recommend WorkinTool Image Converter.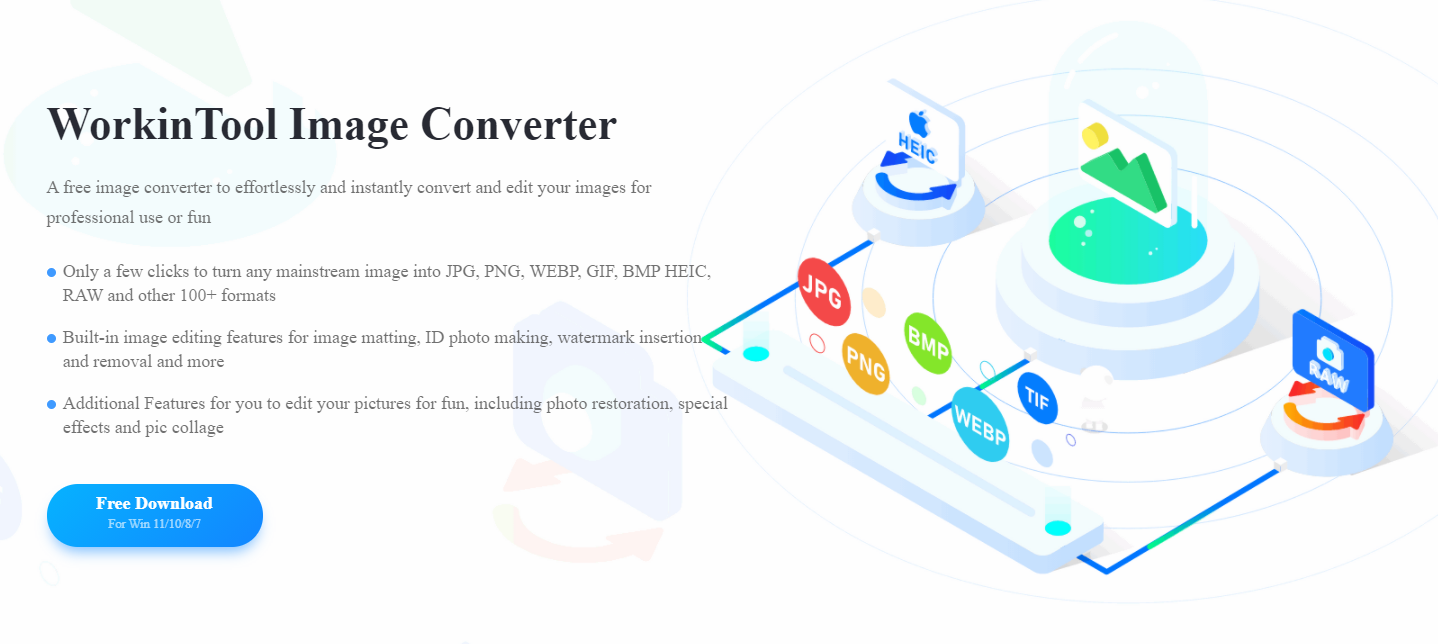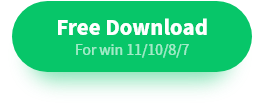 This tool is a professional and versatile image editing application. In terms of format conversion, it can support more than 100 image formats for editing and conversion. (including BMP and JPG). Users can have the ultimate format conversion experience. It also supports batch conversion. You can convert at least five images in batches at a time as a free user. In addition to the essential conversion functions, it also has a variety of image editing functions, such as image compression, background removal, watermarking, editing, adding text, special effects, and so on. More importantly, the tool is easy to use. Each feature has a detailed functional description and step-by-step instructions. Even a beginner editor can get the job done quickly. You can download and try it out, then consider the premium package that costs less than half the price of similar software.
100 +image formats conversion available

Customize to enlarge or compress images

Add or remove photo watermarks

Change or remove the image background

More than 65 image filters to apply
Look how it works with WorkinTool:
Step 1. Open WorkinTool Image Converter.
Step 2. Click the Convert Images button and upload your BMP picture(s).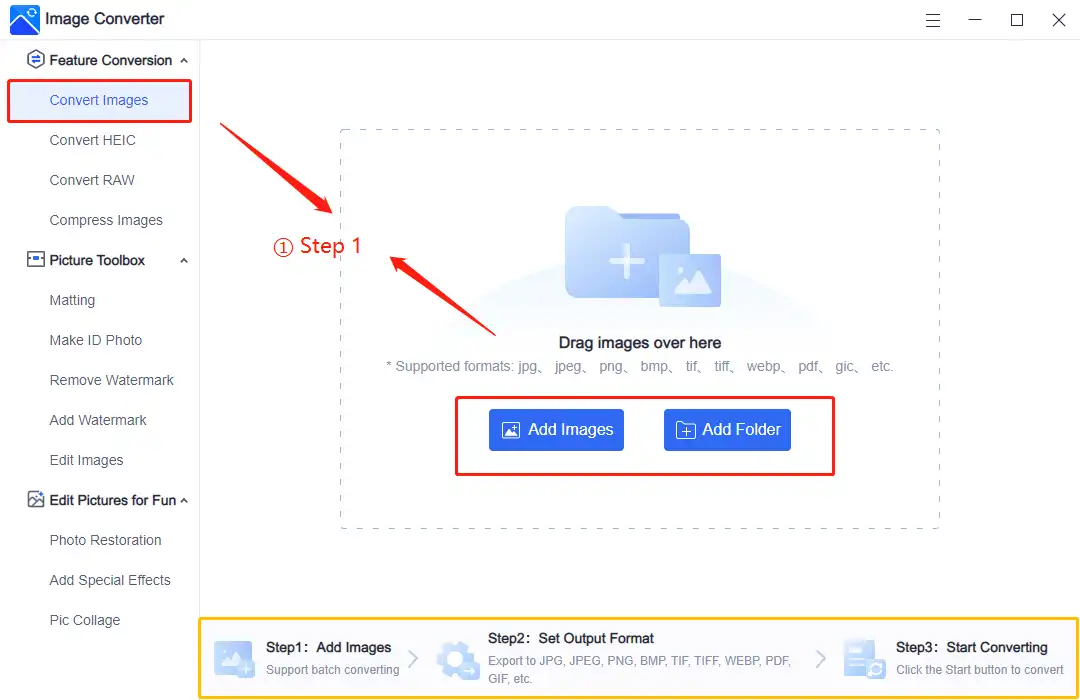 You can totally follow the instruction on the feature page. It is simpler for users to check how every function works.
Step 3. Select JPG from the drop-out menu in Output Format and Start the conversion. (You are allowed to convert uploaded images to multiple formats together.)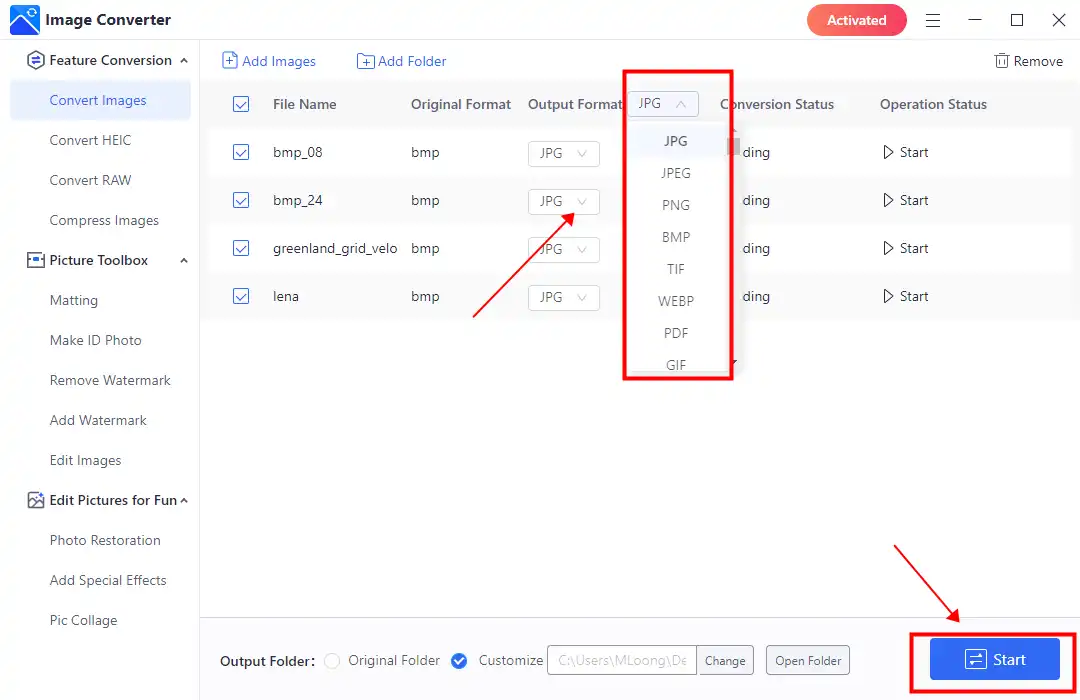 Step 4. After finishing converting, you may go to the saving folders to check your image result.
More Amazing Feature Tutorials for WorkinTool Image Converter
---
How to Convert BMP to JPG on Mac

Although Microsoft originally developed the BMP image format for Windows, after years of development, it has been able to preview and edit without restriction on the Mac. However, being a lossless huge size format, it still needs to be more convenient to share on the Internet. Fortunately, the Mac system comes with a built-in Preview app. The user can always preview most of the files in the application, and it provides some basic editing and formatting. We can use it here to convert BMP to JPG.
The specific steps are as follows:
Step 1. Select and right-click on your BMP files, and choose Open With > Preview (default).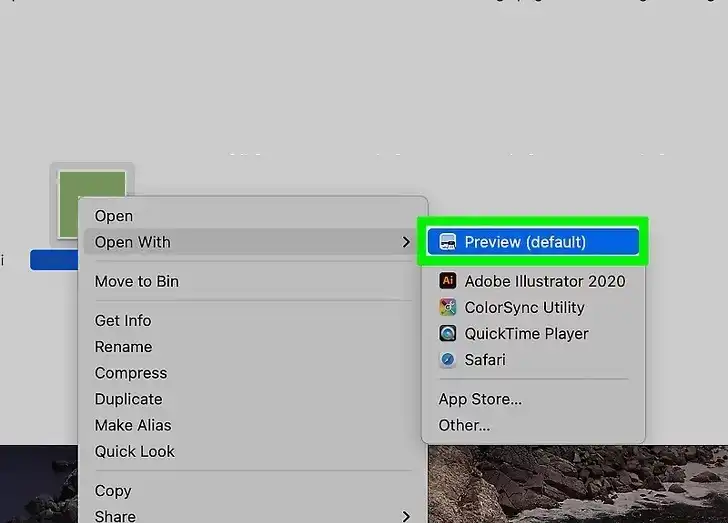 Step 2. Select the Export option right in the drop-down menu of File selection.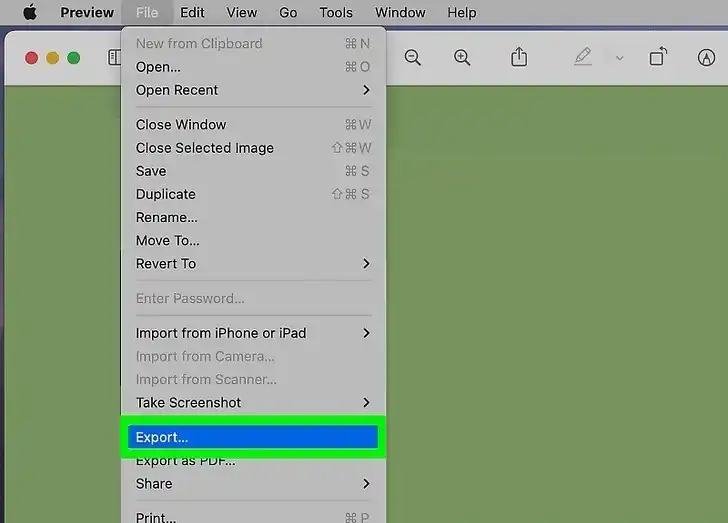 Step 3. Check JPEG in the section of Export As. Please save it to your computer.
---
Use Built-in MS Paint
On Windows, you actually have another tool that you can use to convert the BMP format to JPG format. That's MS Paint. It is an essential picture editing tool that provides relatively basic editing functions, such as cutting, adding lines, patterns, coloring, and so on. We can use the saving feature to save it as other image formats. But it is an editing tool, so batch conversion is not available.
Check it out now on Windows Paint
Right-click the image > Open With > Paint.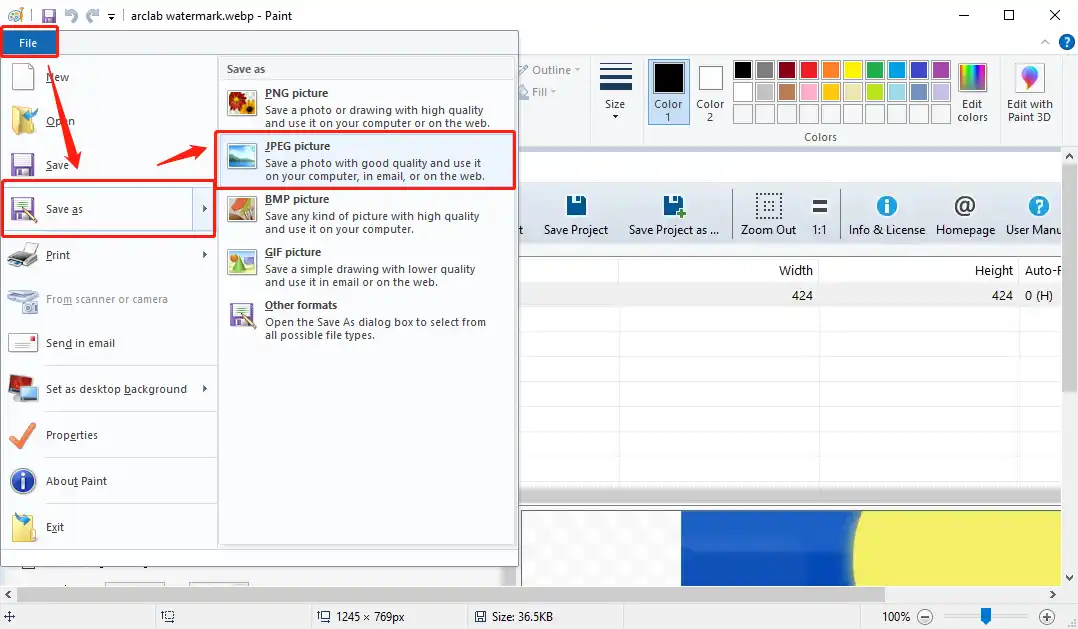 After opening, File > Save as > JPEG picture.
Find a designated folder and hit Save.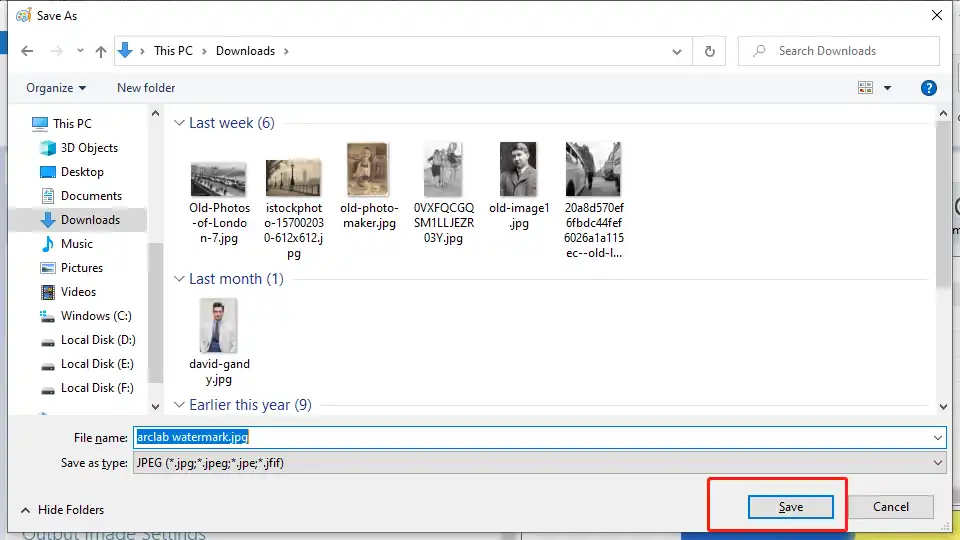 ---
Alternatives: How to Turn BMP into JPG Online
If you don't care about uploading images to the public Internet, or if the BMP image you want to convert isn't too personal, try an online image converter. For example, you can give Convertio BMP to JPG a try. It can provide users with a wide range of image format conversion services. Users only need to upload the BMP image that needs to be converted directly and then click the convert button. It supports almost all the file format conversions you can use. So, if it doesn't contain sensitive content, you can try an online converter.
How you can convert BMP to JPG using an online Converter:
1: Open your Website explorer and get on Convertio.
2: Upload the BMP picture(s) and set the converting format. It also supports users in adjusting image details.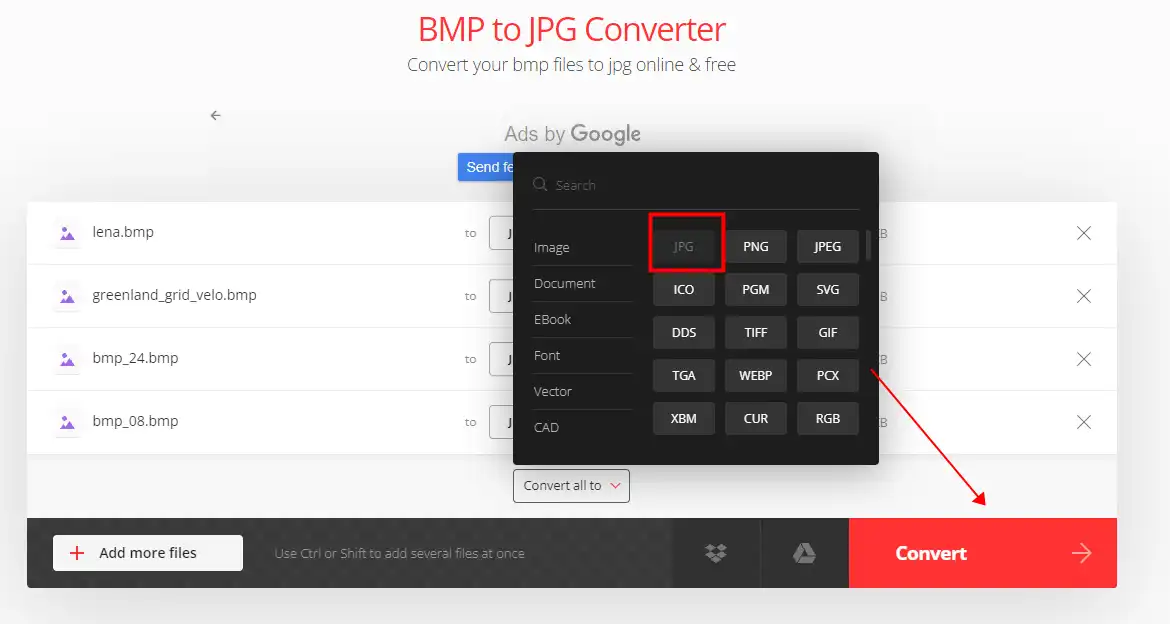 3: Click Convert and wait for the processing. Then you can download images in JPG on your device.
Notice:
Suppose users need to convert images into batches. Here are the free online limits:
The Max file size: is up to 100 MB each.

Max number of conversions in the last 24 hours: 10 files per 24 hours.

Max number of concurrently launched conversions: 2.
---
More to Share
As mentioned above, we have covered four different ways to convert BMP to JPG image format. Each method has its own advantages. But if you want the best image conversion, we still recommend you to use WorkinTool Image Converter. I know that some users refuse to download third-party software for personal reasons. But you need to understand that this tool is a professional image converter. You can find almost any standard image format. It also supports bulk conversion. Besides conversion, image editing is another feature you can rely on. Give it a chance to see if it is worth it.