How to Use an Old Age Filter to Make You Look Old
Just like the gender swap filter, the old age filter is equally trended on social media like Instagram and TikTok. You can see a lot of celebrities have posted their aged photos and gets thumbs up. If you want to catch that wave and worry about your personal information at the same time, I recommend you to try this desktop image editor – WorkinTool Image Converter. Unlike Photoshop, it is super easy and no charges are needed. You can use hundreds of filters and photo operations. So don't wait up and download now to experience yourself.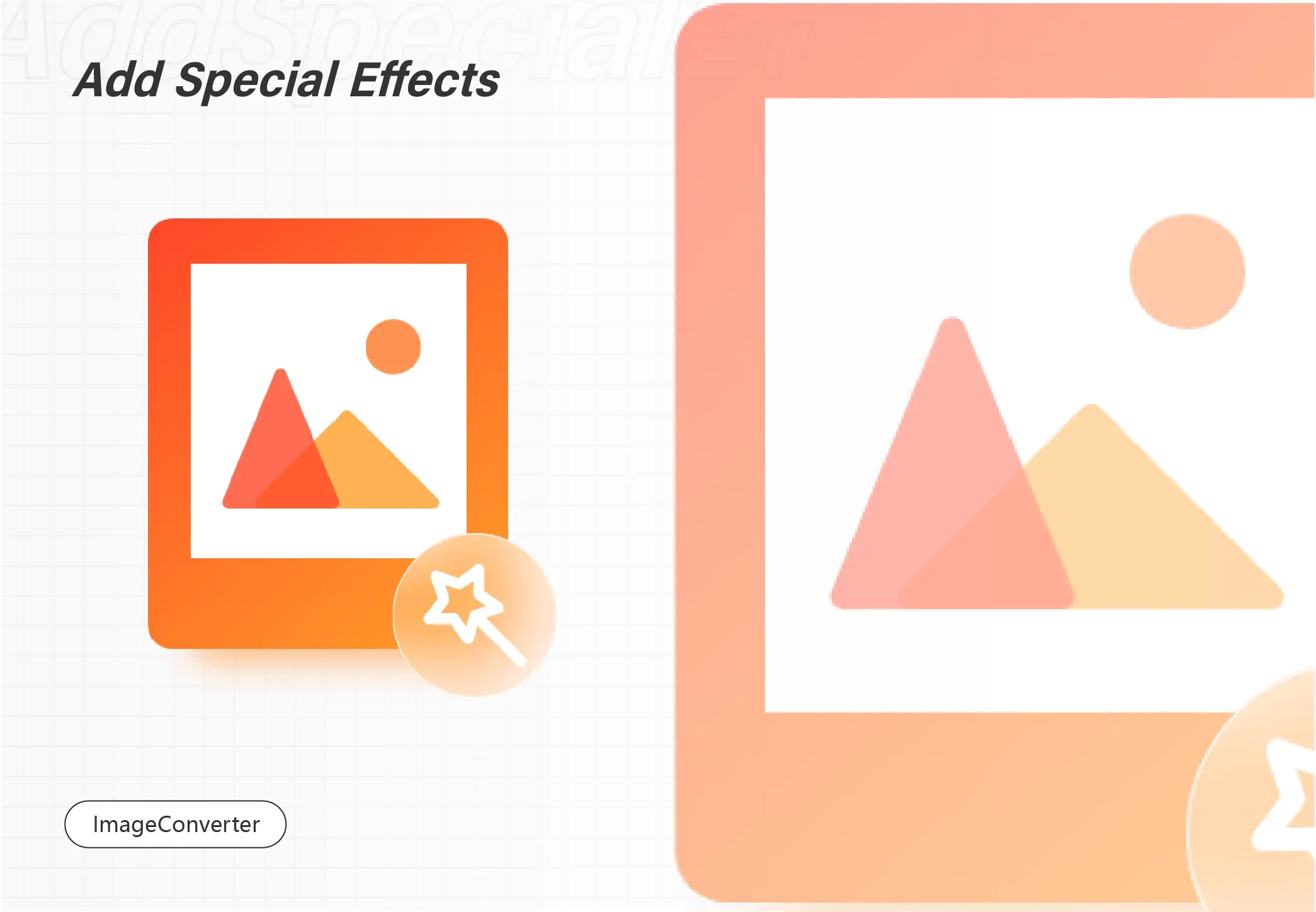 Tell me if I am wrong, you must have been seeing some online social websites like Instagram, Twitter, and TikTok filled with people's old age photos, but the people in the photos are magically added traces of the time. Then others realize that they have applied an old age filter to make that happen.
People thought about it that, like other fire filters, the age-changing filter would fade after a while. But it went the other way and more and more people tend to like it. No doubt it started with the app "Face-app". Other social media apps have since introduced similar features, such as the 2078 filter on TikTok, which is essentially the old age filter. From internet celebrities to well-known singers, almost in every circle, it is extremely popular. Because everyone wants to see what they'll be like when they get old.
However, considering the worries that many people have to target to its facial scanning and recognition technology and other functions, you might concern that your photos and potential user information will be transferred to a third party without telling you. Particularly the facial scanning thing, if you think about it to the worst, your identity could possibly be stolen. As more and more users use these social media filters, the privacy concerns of these companies are also coming to the fore.
So, for those who want to try this hot stream but are concerned about their privacy and security issues, I'll offer them another solution. That is, using the filters in the image editor on your computer to achieve the same effect. A good tool for this is the WorkinTool Image Converter.
---
How to Apply The Old Age Filter – WorkinTool
The software that I am going to use is a newly published image software – WorkinTool Image Converter. It is an all-in-one image editor. Basically, you can use this little occupied software to solve all the image-related problems that you might think of. For instance, you can use it to convert images to any popular format. It even can turn images into PDFs.  What's more, with this awesome image tool, you can change the background color without any hassle. These are the basic functions of an image processor. All that aside, it has a lot of interesting and useful features for the user to experience, Such as turning you into a cartoon character and making black and white photos colorful again.
In addition to its many features, its convenience and simplicity are also worth mentioning. Unlike other image editing software, it doesn't require users to master much image knowledge. A basic aesthetic is enough. What wins other image software more is that it is totally free to use all the functions, which is also the reason why so many people refuse to use the professional image editor Photoshop. Here you don't need to pay a penny to get a full service.
So, how exactly to use the old age filter by this outstanding WorkinTool Image Converter?
First – Download WorkinTool Image Converter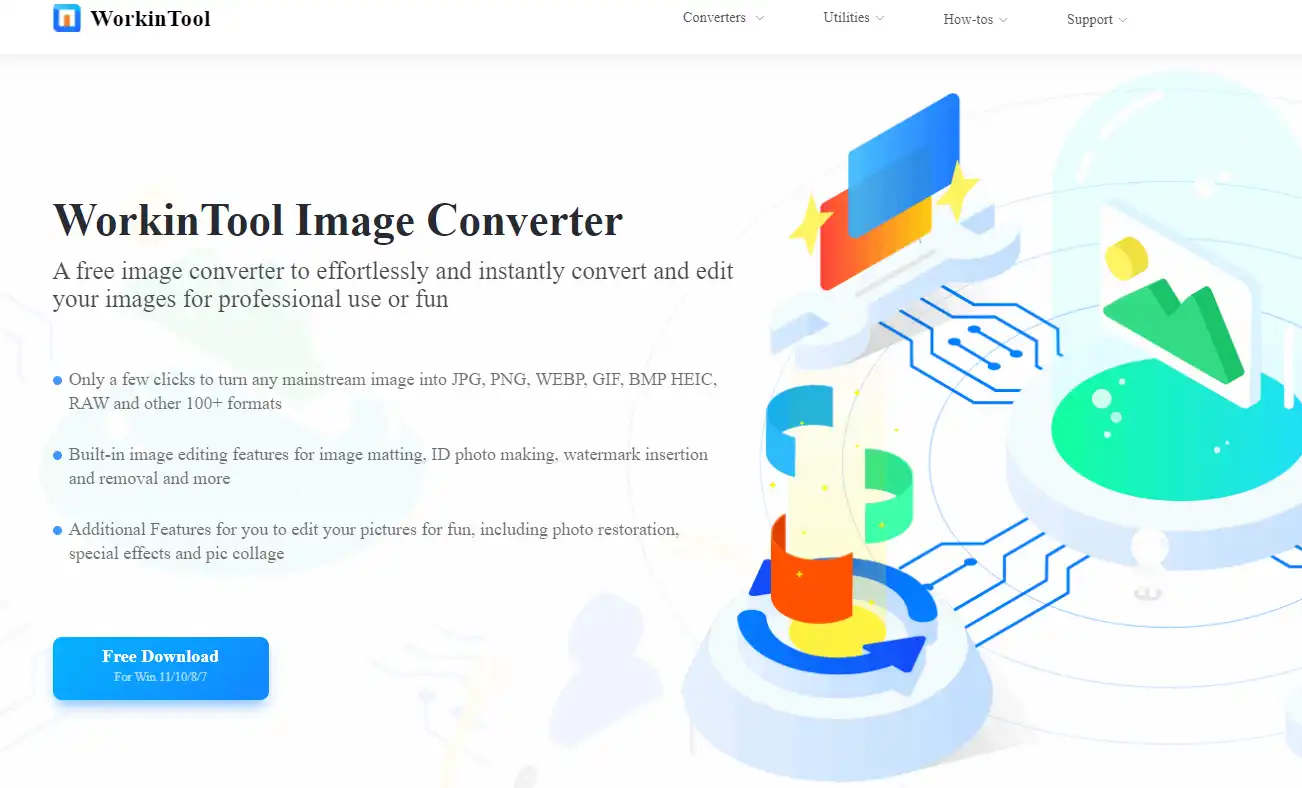 The first move you need to make is sure to go to the official page to download WorkinTool Image Converter. You don't have to worry too much about the size of the software taking up your computer's capacity. It is hyper-light weighted. It guarantees the download speed and capacity issues.
---
Second – Pick a Nice Photo of Yourself or Others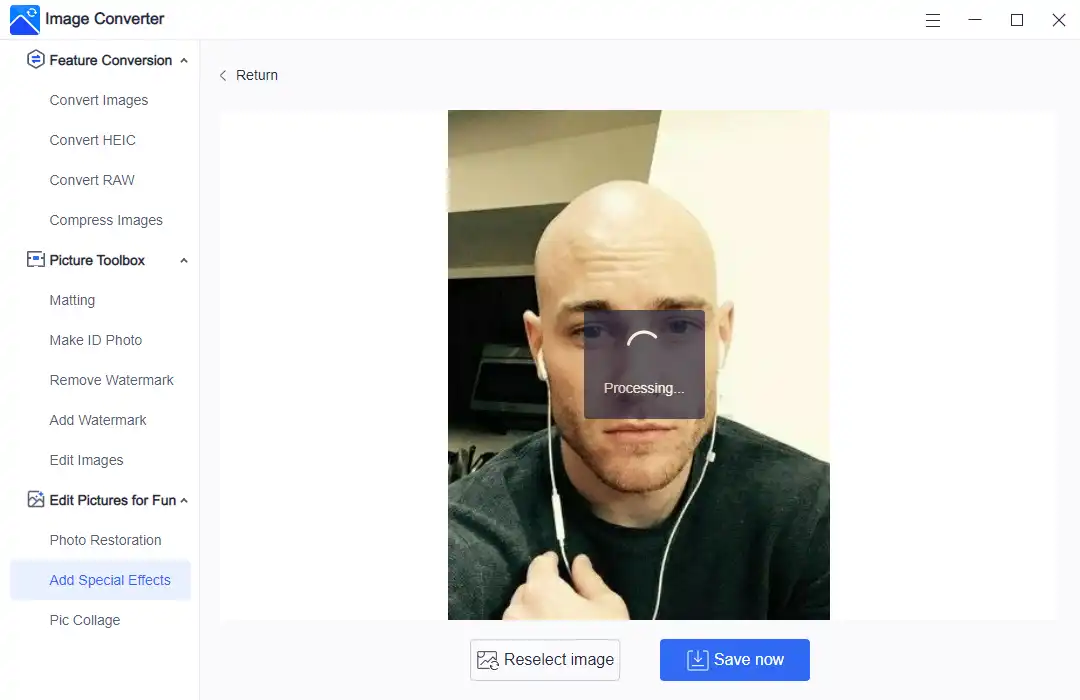 After you have downloaded this powerful image tool on your computer, then open it and go to the "Age yourself" in "Add Special Effects". This is where you need to put your target photo for processing. This old age filter is equipped with an intelligent identification system. First, it will identify if you were a man or woman, then process your photo according to your gender. Because of the introduction of such intelligent recognition and differential processing systems, the final results will be more realistic and more referential.
So, the only thing you need to do is to pick a selfie, and then throw it into this image converter. Simple as that.
Third – Get Your Photo an Old Age Filter Work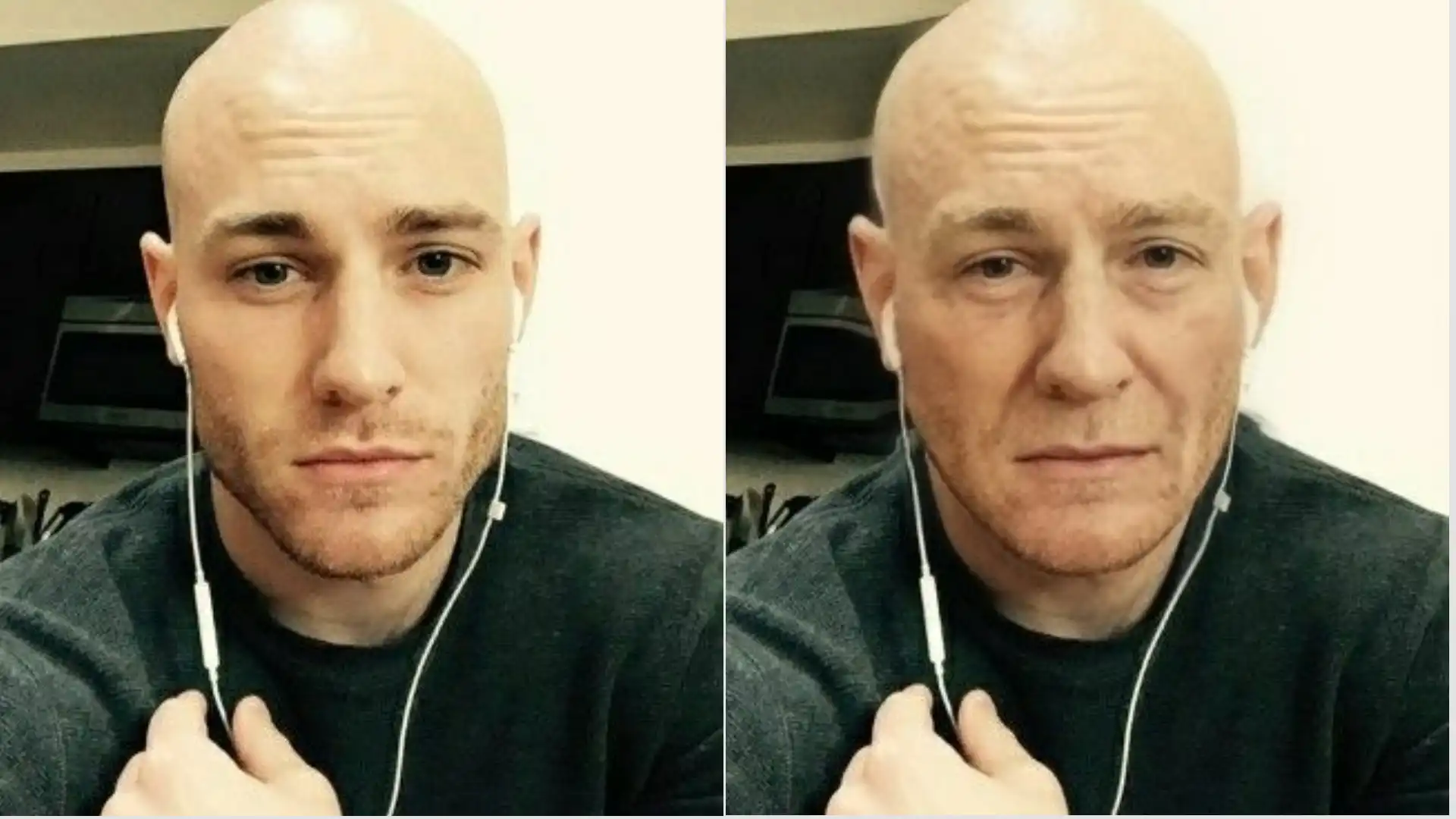 Last, just like the picture above, your converted photo will come in two or three seconds. You can see the result on the canvas. There are "Before and after" buttons for you to compare these two photos. If you are not happy with the final effect, you can choose to select another picture or return to the main page. However, if you like the processed photo, you can click "Save now" to keep it on your computer and upload it to your social media account.
And as you can see, it doesn't matter if you want to do a girl photo or a man's image. The ultimate images are equally extraordinary.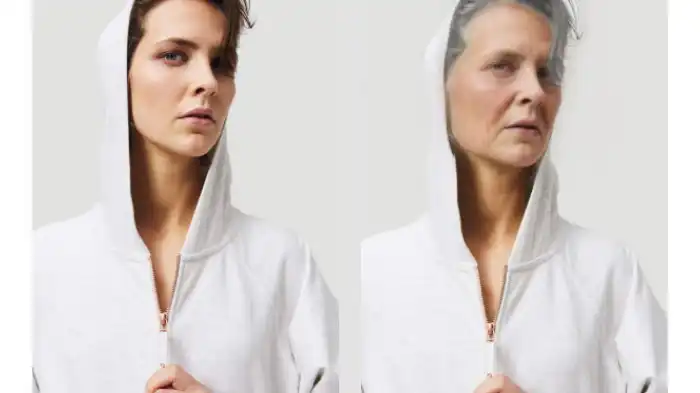 If you have the same concerns about your facial scanning information plagiarism, I assure you that it won't. It is a desktop image software. So, basically, once you downloaded it on your computer, you can do all the image processing without the Internet connection. After you have done everything, then connect to the Internet to post your photos. It is the same thing, And for more, no trace nor your documents will upload to any service. I can promise you that.
---
Old Age Filter Challenge
At first, people made this 2078 filter in order to conveniently post the old age filter photo from the face app. But because of the popularity of the filter, people have tended to join the ranks of using the old age filter.
It's basically to change over time. And you can watch your hair turn gray and then white, and your face develops wrinkles and spots. By the time of 2078, the change will come to an abrupt end. I'm telling you, this could be you in that year.
Even though it might not be 100 percent accurate, people still feel interested in how will they look like after 55 years. It is certainly disturbed to see yourself with a saggier face full of wrinkles. Just take it easy, and try to think of it as a daily fun thing.
---
More to Share
As you can see, except for smartphone applications that have the old age filter, you can apply it to your photos on computers too. Just a simple image editor will do. In this case, I have to add more than WorkinTool Image Converter should definitely be option one in your list. Not to mention the outstanding output photo effect and super-easy operation, only the no-charge policy for all functions is already worthy of your trial. So, don't wait and download and experience it yourself now.