How to Restore Old Photos AI by Yourself on PC Free 2023
Old photos often carry the youth and memory of the older generation. But because the then photography equipment and technology are not mature, coupled with printing paper is not enough clearance, so now many photos have faded, damaged problem. Here I am going to introduce a new solution to restore old photos. And that is to use this powerful image tool – WorkinTool Image Converter. With the built-in AI program, you can easily repair a wracked photo without any hassle. Moreover, it is 100% FREE to use all the functions. So download now and experience the magic yourself.
How to Restore Old Photos AI by Yourself on PC Free 2023
Thanks to the development of modern science and technology, there are more and more ways to leave happy memories. Like keeping track of your life on your cell phone and making a short video. People often call it a vlog and call it "One of my day". However, back in the time of conventional old film cameras, most people didn't have the fortune to make a so-called daily photo record. What they can do is to take a family union photo on a holiday, keeping the moment into a tiny black and white photo. Therefore, the need to restore old photos piles.
Later days, as the camera tech developed, more people have access to home cameras. They print photos and properly store those photos into albums to ensure that those memories can be saved for years. However, time would not spare anyone and anything. Even if they are protected on the album, those photos would still deteriorate. Damaging, fading, staining, and cracks, these annoying problems would come to your photos no matter what. To get your photos fixed, maybe the first software that comes to your mind is Photoshop. However, unless you are a professional photographer, rare are there people would choose to use it. Despite the relatively over-charged price for image software, even there is a tutorial article teaching you how to restore old photos, it's still too complicated for amateurs.
So, instead of spending a lot of time and energy, why not try this new AI-powered image processing software – WorkinTool Image Converter. Don't belittle it just because it's recently published. All the functions that Photoshop has, it has them all. And in order to facilitate amateur users, designers ensure the interface is simple enough so that they don't need to learn extra knowledge for photo restoration.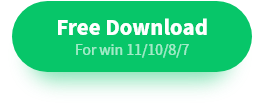 ---
How to Manually Restore Old Photos on PC
The image tool I am going to highly recommend is the WorkinTool Image Converter. You can easily repair your old wracked photos and make them look brand new again. It's more appropriate to call it an image management tool. It offers more than 15 practical functions for users to apply, including format conversion, picture matting, picture collage, etc. Here let me take the conversion function for example. Except for the JPG format, it also supports PNG, BMP, TIF, WEBP, and GIF formats to make a great transformation export. Don't worry, you are a rookie and new to this image conversion field. It has the clearest interface and easiest operation so that all the users can master this very image editing software in a relatively short time.
As for restoring old photos, it sharpens and repairs pictures with AI technology. WorkinTool collects the latest research to apply to every version update. It will remove stains and marks, sharpen the relative color and soften faces, saving these photos back to life once again. All you need to do is to add the image and wait for the AI algorithm to finish the job automatically. Totally a great AI image sharpener and repairing tool.
Now. Let's take a look at how to restore an old photo step by step.
1. Digitize Your Old Photos
When you find an old wracked photo, the first thing you need to do is to digitize it. Scan the photo or let somebody do it for you. It is important. Without this step, it is basically impossible to repair an old photograph of a badly damaged entity. And once you have digitized the photo, it exists on your computer. You can crop and rotate it any way you want. In the meantime, it is the start of restoring damaged photos.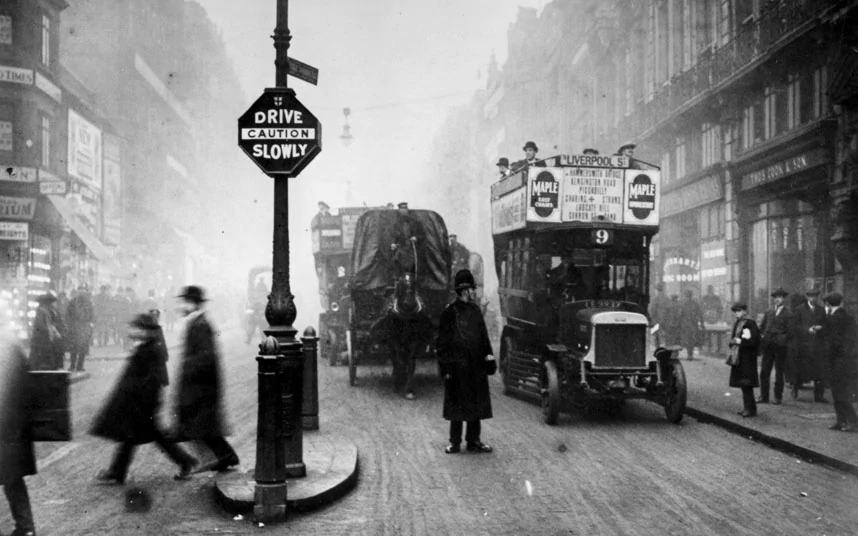 ---
2. Download and Install WorkinTool Image Converter
Then go to the official web page to download and install WorkinTool Image Converter. It is easier than any other downloading operation, you just need to click "Free Download" and follow the guide. Moreover, there is nothing about the capacity problem that you need to worry about. And I promise that no need to be concerned about your personal information. You can even unplug your Internet to operate this software.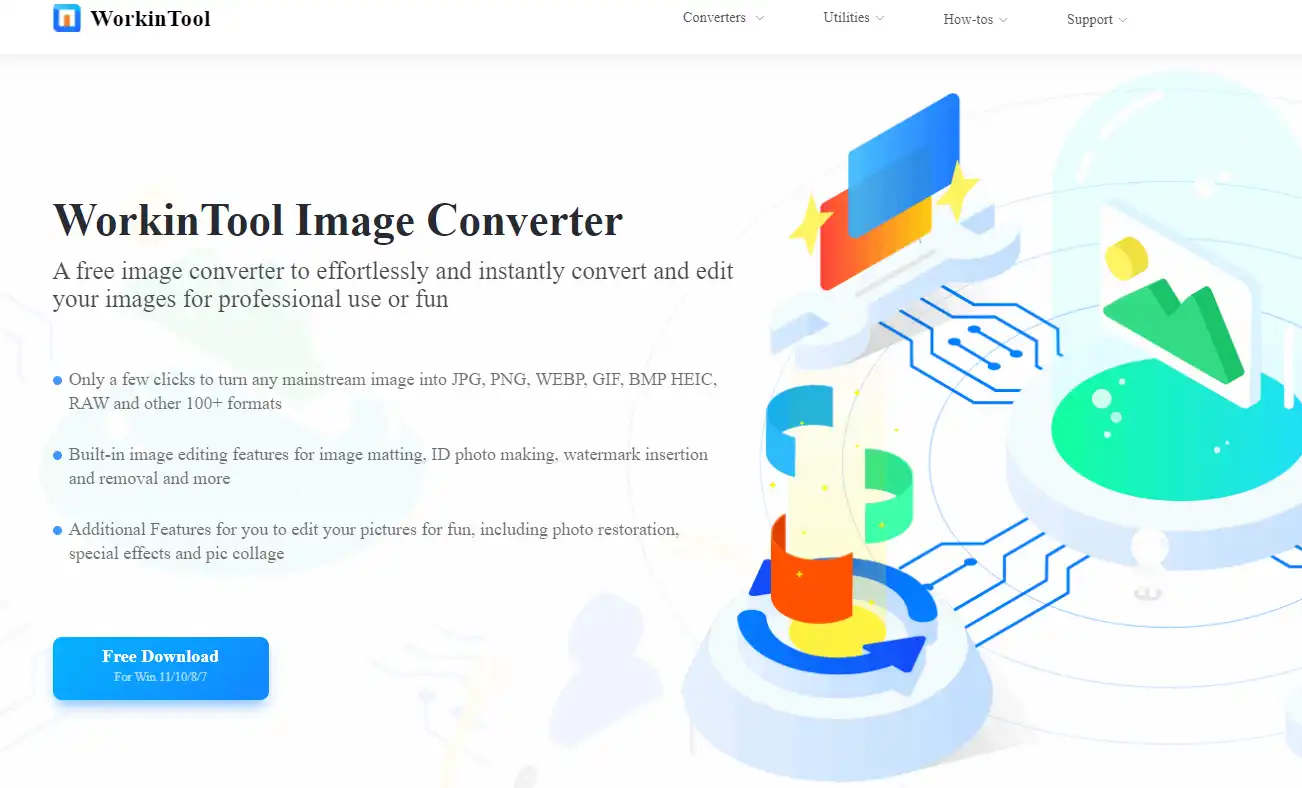 ---
3. Restore Your Old Photos in Seconds
Here open this image tool and choose "Repair old photos" in "Photo Restoration". And because it 100 percent works by the AI program, you don't need to click or tap any other buttons once you have put your photos into this software.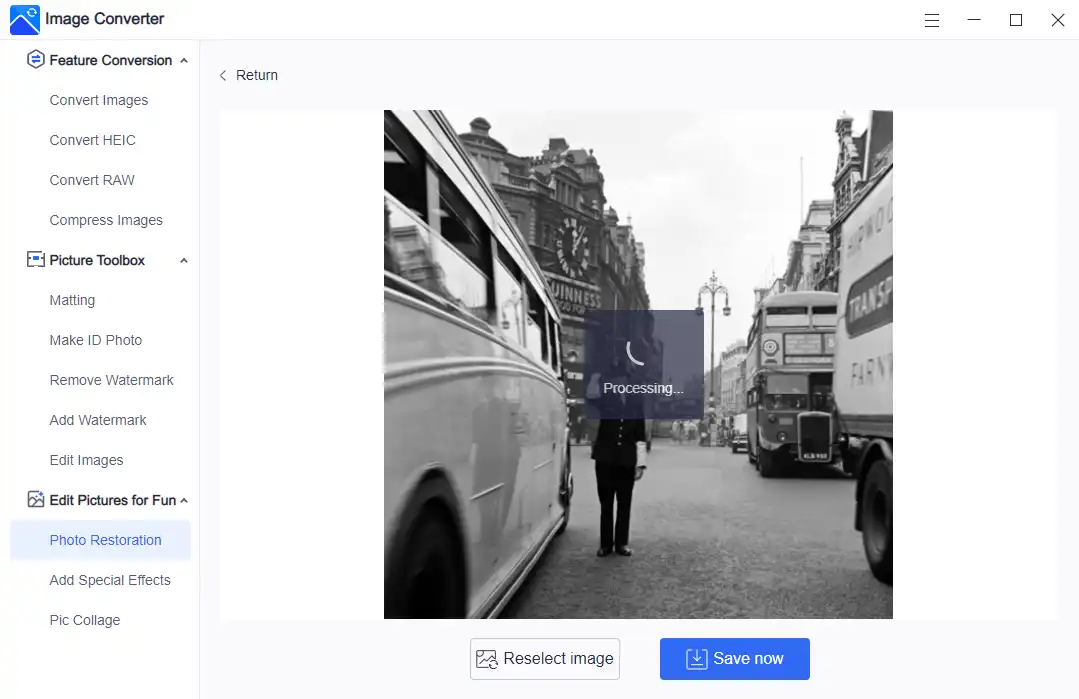 Two or three seconds of the photo processing later, your picture will come out with a whole new different look. You can go to the "Before and After" section to find the changed spots between the two pictures. And if you feel the final effect is not satisfactory, you can return to the main page or reselect the image once again. In general, the first results are the best results achieved by artificial intelligence techniques. However, if the processed photo is qualified, you can save it on your computer for later posting or printing.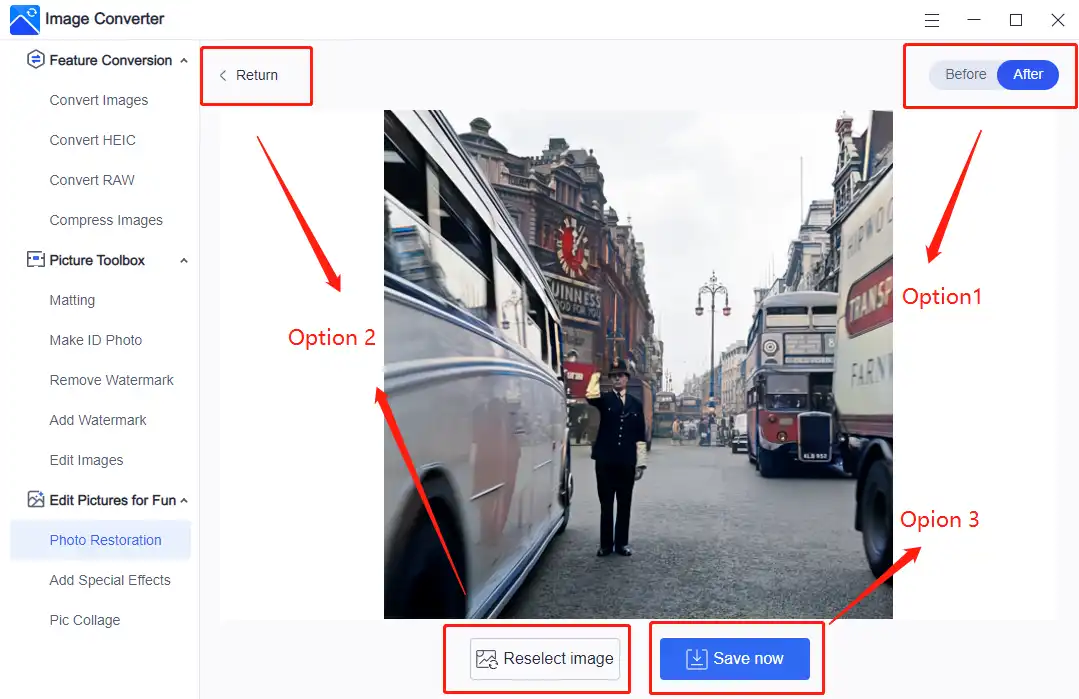 As you can see, personally I think the restoration effect is quite outstanding. There are no more cracks and stains. You can even see the reflection on the bus in the photo. The lines in each part of the photograph are layered. It was as if life had come to nowadays right in front of you. The photo was as vivid as if it had been taken just yesterday. Magic, if I have to call it.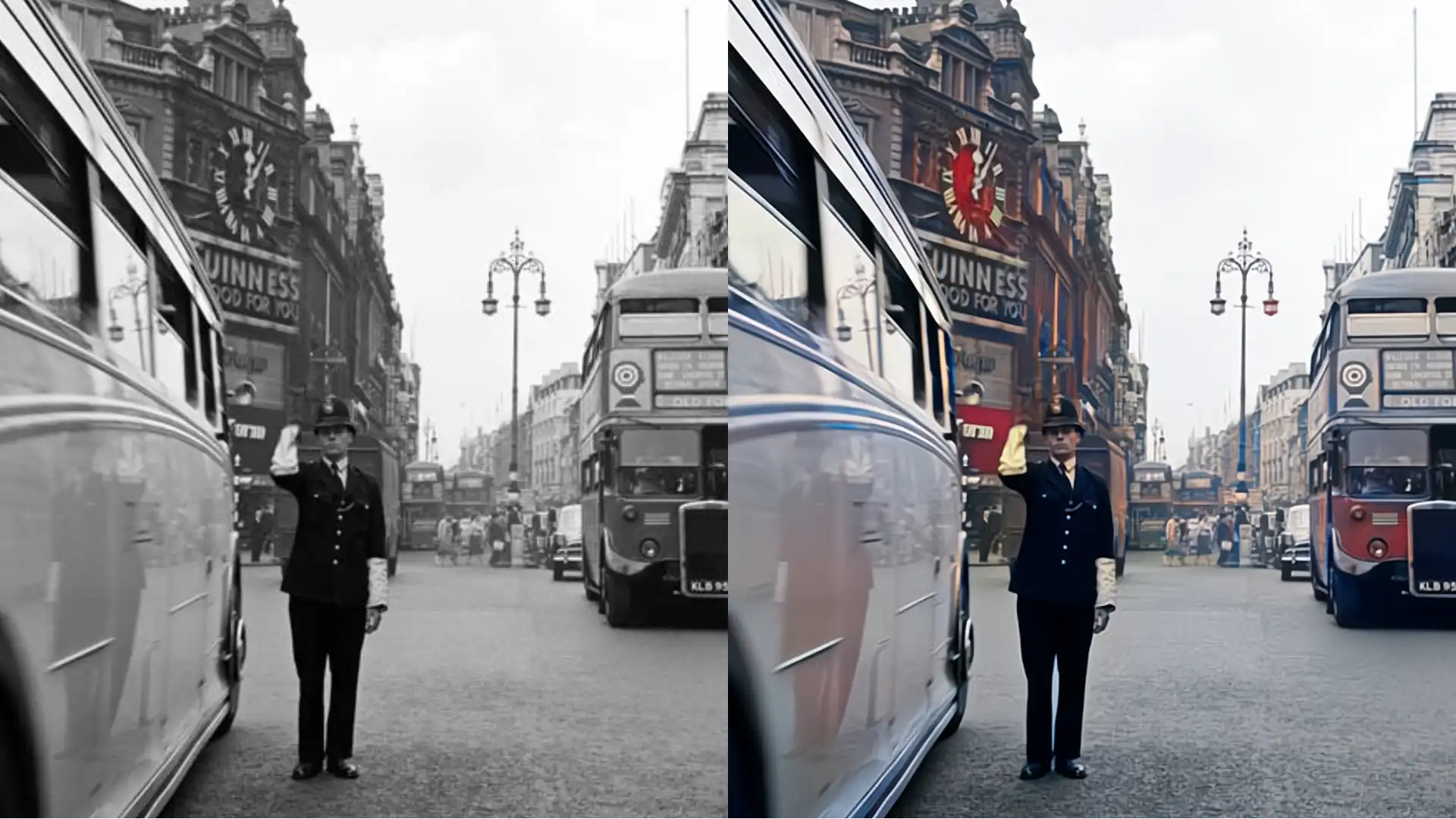 ---
If Pictures Need More Complex Repair and Restoration
Of course, if you believe the photo needs more restoration, or you want more color on it, you might need to seek more help from professional photo retouches. Photographers may help you with that in a better way. But you know the price, it won't be cheap. Lucky you, WorkinTool with AI can also do it by yourself. You can adjust the details in the editing function like contrast and saturation. And colorizing the black and white images is also available by this powerful tool. I won't go into details here. You can go to explore more of these functions yourself.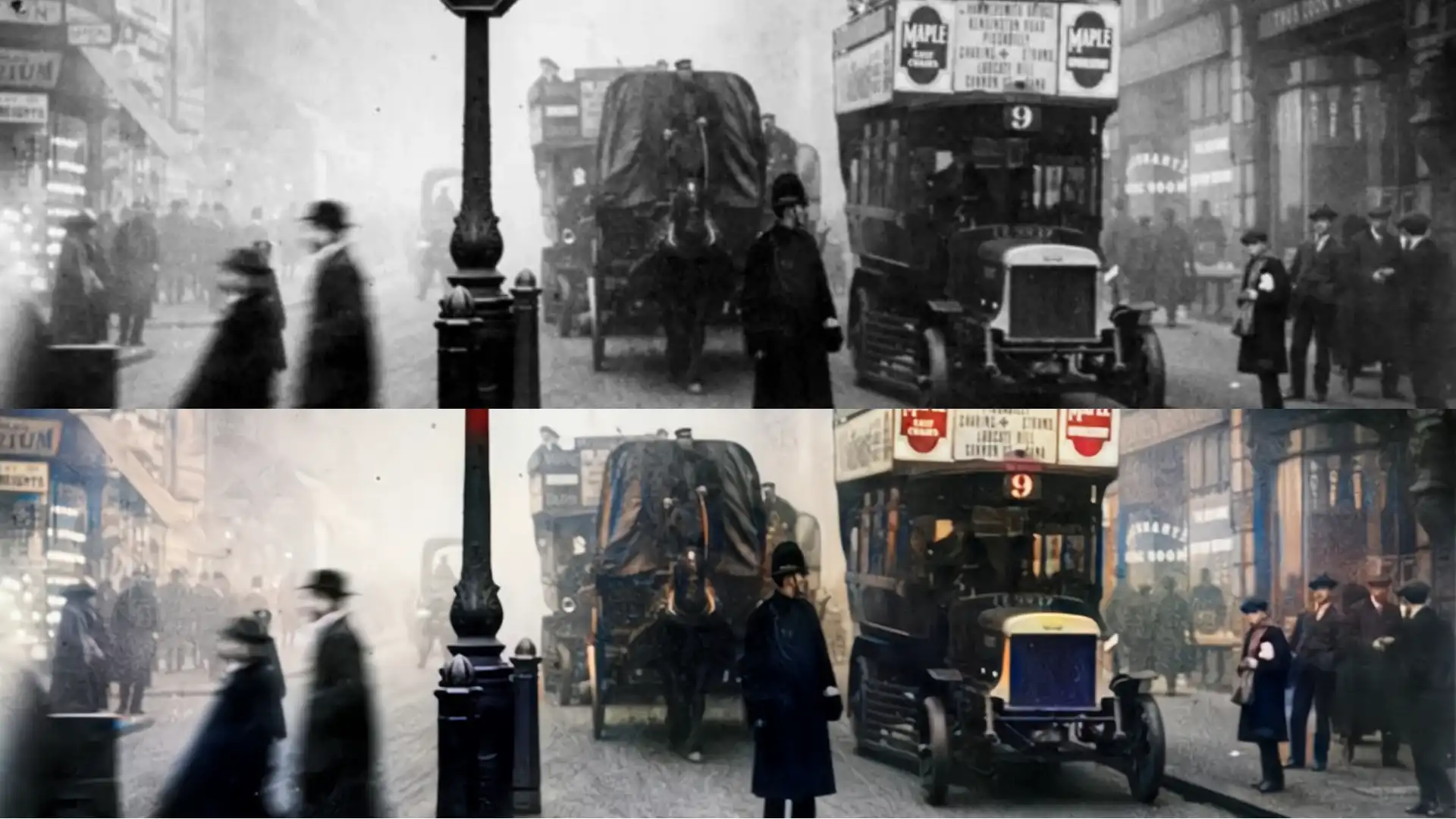 ---
More to Share
After this article, I believe you can restore old photos by yourself on the computer now. As I mentioned, it is fairly easy if you go through my way to use AI WorkinTool Image Converter. You will never need to spend extra money and time on some software like Photoshop. Just because it's easy to use, the AI automatic restoration of old photos is enough to make it worth downloading for anyone in need. So, don't wait any longer, and go to experience it yourself now.