5 Best PDF Splitter Offline Software 2023
In this list for best PDF splitter software in 2023, we introduce five offline alternatives, including WorkinTool PDF converter, Adobe Acrobat, PDFelement, PDFsam, and Icecream PDF Split & Merge. We have elaborated their advantages and disadvantages.
Spend about 3 minutes to explore it and find the best PDF splitter.
5 Best PDF Splitter Offline Software 2023
In this article, we sum up 5 best PDF splitter software in 2023. To begin with, a PDF splitter allows you to make a multiple-pages PDF file into individual pages or page segments. There are many occasions you may need to split a long-pages PDF file in order to leave out redundant pages and customize your PDF file with only core information. Considering that, the crux of the matter in deciding a PDF file is to find an appropriate PDF splitter.
So how can I find a proper PDF splitter to make a division? Herein, we narrow down to 5 best options for PDF splitter software from tons of alternatives. Furthermore, we make comparisons among these 5 outperformers and highlight their unique features.
5

Best PDF Splitter Software
To begin with, the 5 PDF splitters we recommend are: WorkinTool PDF converter, Adobe Acrobat, PDFelement, PDFsam, and Icecream PDF Split & Merge.
Because they emphasize on different features, there are certain disparities among them. Below we will talk about their advantages and disadvantages respectively, so you can grab some general information of them and make a personal choice.
1. WorkinTool PDF Converter
Generally speaking, WorkinTool PDF converter provides an easy and quick solution to split PDF pages. Apart from that, it is also an all-round PDF expert allowing you to do convert, merge, add watermark and password, etc. In addition, it has a clean and plain user interface, as well as short processes in splitting PDF files. The crux of the matter is that WorkinTool PDF converter is free when you upload file within 2 MB. Note that the WorkinTool PDF converter supports Windows.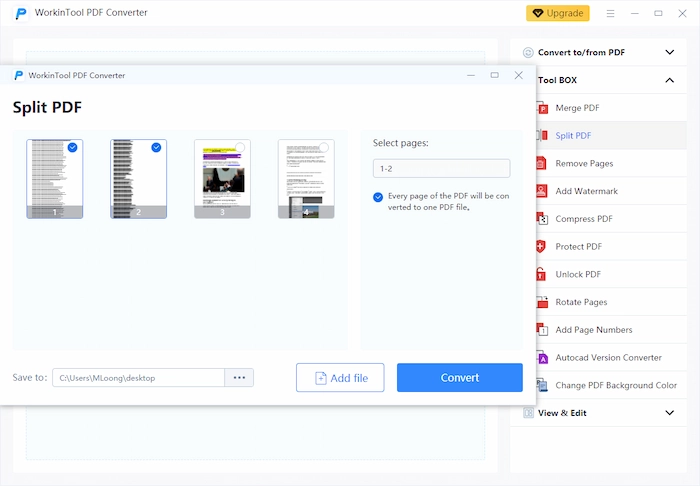 PROS😘:
High-speed processing without any quality loss
Support extracting specific pages or page sections
Free to process each PDF file less than 2 MB
Short processes
Lightweight design – only cover about 313M
CONS🙁:
Related Article: 8 Best PDF Readers for Windows and Mac
✨ Bonus: How to Split PDF Pages with WorkinTool
2. Adobe Acrobat
Around the word, Adobe Acrobat may be the most well-known PDF software service provider, as it created PDF. In short, you can rely on it to deal with anything related to PDF. Although it is much powerful in features, there are some noticeable defects. Because of its proficiency, Adobe provides many options in splitting a PDF file, which sometimes makes the process lengthy. In addition, it charges much for its plenty of functionality. So it is more suitable for enterprises rather than individuals.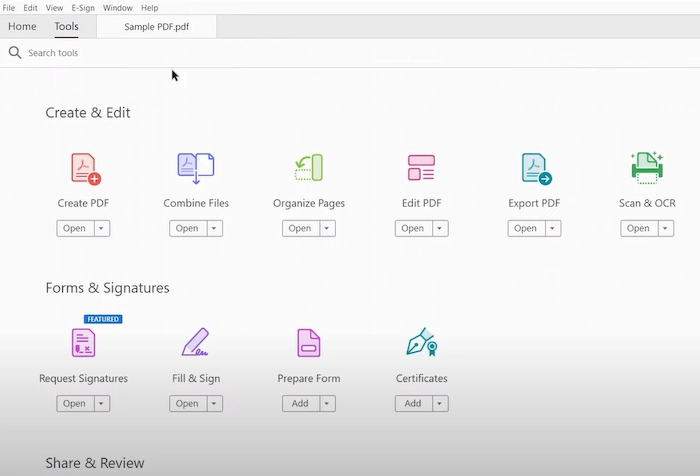 PROS😘:
Splitting by number of pages, top-level bookmarks, or maximum file size
Allow a dedicated batch split
Support extracting PDF pages
Provide editing options
CONS🙁:
Premium and expensive
Relatively lengthy processes
Heavyweight – about 663M
Related Article: Free Best PDF to PPT Converter Software
3. PDFelement
PDFelement is a fine PDF splitter that can achieve most commercial demands. With its immense features and clean user interface, PDFelement shows its great concerns on user experience. In addition, PDFelement also allows splitting by number of pages or top-level bookmarks. Apart from splitting, PDFelement provides other professional tools like e-sign, edit, read, convert, etc.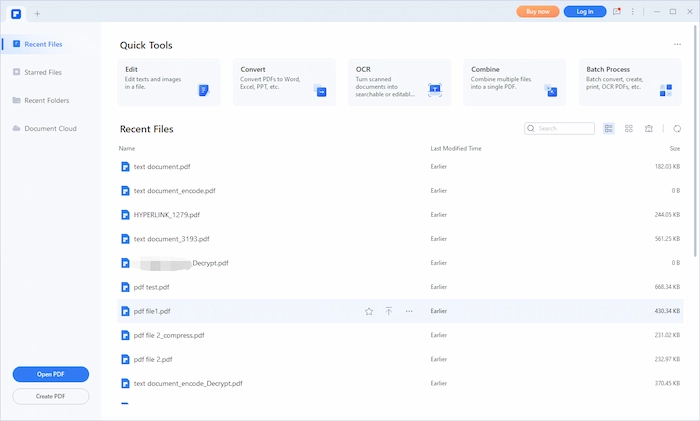 PROS😘:
Allow a batch splitting

Supports various operating systems and devices
Equipped with other rich features
Deal with PDF files in bulk
CONS🙁:
Free trial with limited using times
Relatively expensive for premium
Related Article: Best Free PDF Encryption Software
4. PDFsam
Briefly speaking, PDFsam is outstanding for its open-source feature. As a result, splitting PDF files become available on multiple operating systems, including Linux. It is a freemium PDF tool with free elementary features and premium advanced tools. Particularly for PDF splitting, it allows you to slice files by pages, extract page sections and rotate pages.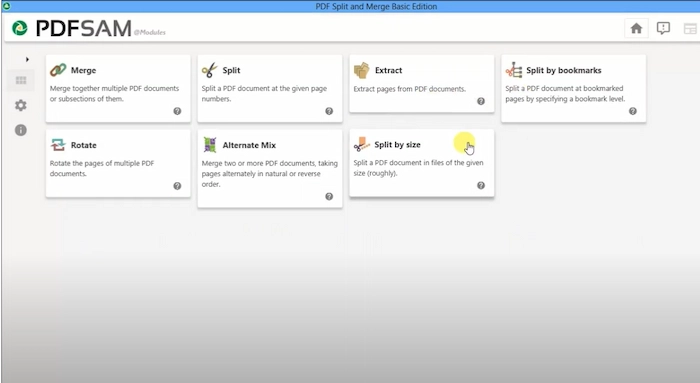 PROS😘:
Provide a portable and command-line option
Open-source, so support multiple operating systems
Easy to make a division in several options
Available for batch splitting
CONS🙁:
Not accessible to edit
Charge for advanced features
Related Article: Best PDF Password Removers
5. Icecream PDF Split & Merge
Likewise, Icecream PDF Split & Merge also supports splitting PDF files by pages. With clear options, you can split your PDF file into several one-page documents, into page sections, and without certain unwanted pages. In addition, this PDF splitter also supports dividing encrypted PDF files. Besides, the uploaded file has no limitations on file size.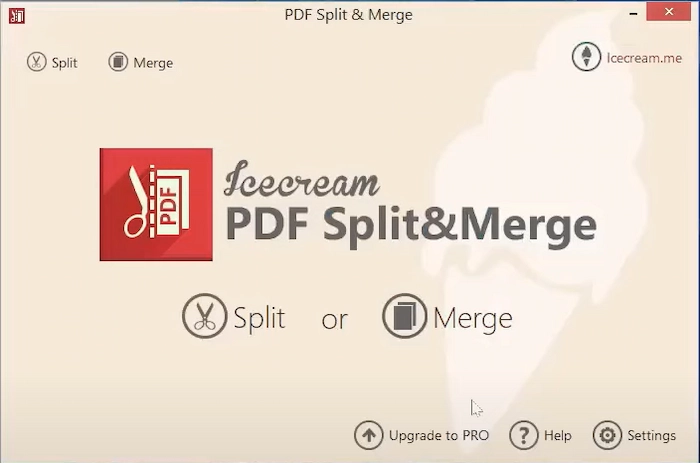 PROS😘:
Available for password-protected PDF files
Multiple splitting alternatives
No limit on file size
Can be directly opened from Windows context menu
Support over 50 languages
CONS🙁:
Limited using times for free version
Relatively fewer features with other PDF issues
How to Split PDF Files with The Best PDF Splitter
From above, we can make a short conclusion that WorkinTool PDF converter gets relatively higher scores, for its free access and rich features.
In this section, we provide a brief introduction on how to split PDF files with WorkinTool PDF converter. For more details, please read our full guide.
To make a division on your PDF file, just follow a few of clicks through WorkinTool:
Firstly, download WorkinTool PDF converter.
Then open it and find Split PDF under Tool Box.
Select the pages you need and select out unwanted pages.
You can also input the page number to divide your file into multiple page sections.
Finally, click Convert.
In conclusion, WorkinTool PDF converter is an all-in-one download PDF tool that allows an easy, instant, and safe splitting of your PDF file. Meanwhile, it is able to save your PDF documents as separate pages that preserve the original formats with no quality loss. Moreover, it provides other rich and easy-to-use features like converting, merging, encrypting for free.