How to Remove Password from PDF in 3 Steps | WorkinTool
WorkinTool PDF Converter can easily solve the problem of removing the password of PDF. It performs equally well both on the speed and safety aspects. Because it is an offline version, so it won't upload any files onto the internet, Which strengthens the security. To achieve the function, you only need to operate the software in 3 simple steps and it will work in a second. Just type in the owner password and then remove it to have an unlocked PDF.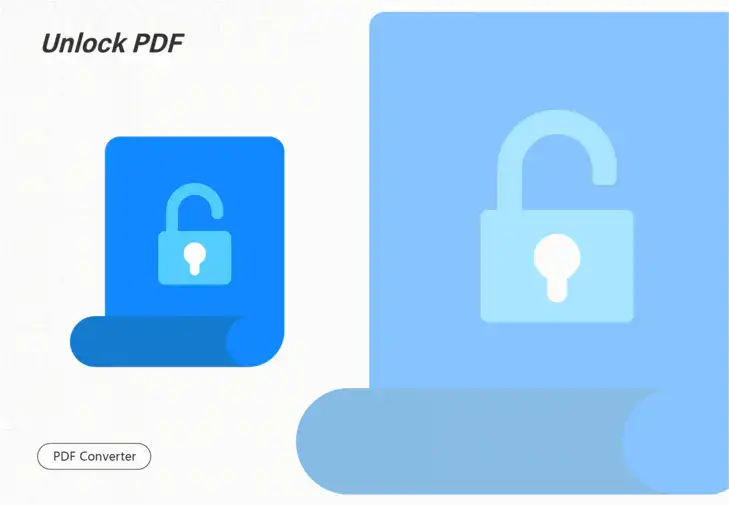 The PDF file format is the most commonly used document format in the office. Because it is compatible with most systems and normally small in size for easy sharing, PDFs have taken up a large part of the market in terms of office software format. However, for PDF files that contain personal information, it is common and necessary to set a password in order to be safe. In that case, you can prevent any unauthorized access like opening, editing, or even printing out. But what if you own a PDF file that needs to be shared, and the password is needless now? Well then, you can try to remove the password if you know the password. In order to do that you will be required to have a proper PDF password remover tool.
In this guide, we will deliver when to unlock PDFs and ways of how to remove passwords from PDFs, just continue reading.
---
When to Unlock PDF?
If you haven't known what a locked PDF is and how to lock it. Here I recommend you to check out another amazing post about how to password protect your PDF files. A PDF file with a password can maximize the security of viewing and reduce the possibility of misusing the file by the wrong hand. Therefore, setting a password to your PDF file is buying a lock to protect your important files, which is of great necessity.
Although the safety of PDF files is granted, the convenience and the open-and-view model of PDF are disappeared with it. The bank and telephone companies send their monthly credit card statements and phone bill as password-protected PDFs all the time. That is because these PDFs contain users' private and sensitive information. And it's their duty to protect the customers' legal rights. But since every PDF comes with a different password from different emails, it's troublesome to remember every single PDF password. Even if you can remember all of them, every time you need to check some specific data from a password-protected PDF, you have to enter the password and then you get your information. That is too much of an anti-human operation, which is totally unnecessary when you own these personal PDF files.
That is the moment to save them the trouble you need to remove passwords from PDF files. But you need to be assumed you know the password to the encrypted PDF file. Unluckily, it is totally illegal to unlock an unauthorized file, and there is no easy way to remove an unknown password from PDF files. Even if there is, you won't be able to find it on the internet.
---
Remove Password from PDF — WorkinTool
The easiest way to lock and unlock a PDF is to use the newly published PDF tool — WorkinTool PDF converter. This tool is great at helping users to add or remove passwords from PDF files on the computer. To achieve the function, you only need to operate the software in 3 simple steps and it will work in a second. Just type in the owner password and then remove it to have an unlocked PDF. However, only people with permission can do these password things. If you want to remove an unknown PDF file, you need to access the password first, otherwise, there is nothing you can do but delete the unseen file.
How to Delete the Password from PDF without Internet
Step 1: Open the tool and go to the "Unlock PDF" section to select your target PDF. (Drag-and-drop also works)
Step 2: Enter the password of the file and click "Unlock". You may hit the eye-shaped icon to show your password.
(It supports multiple files with the same password to unlock together)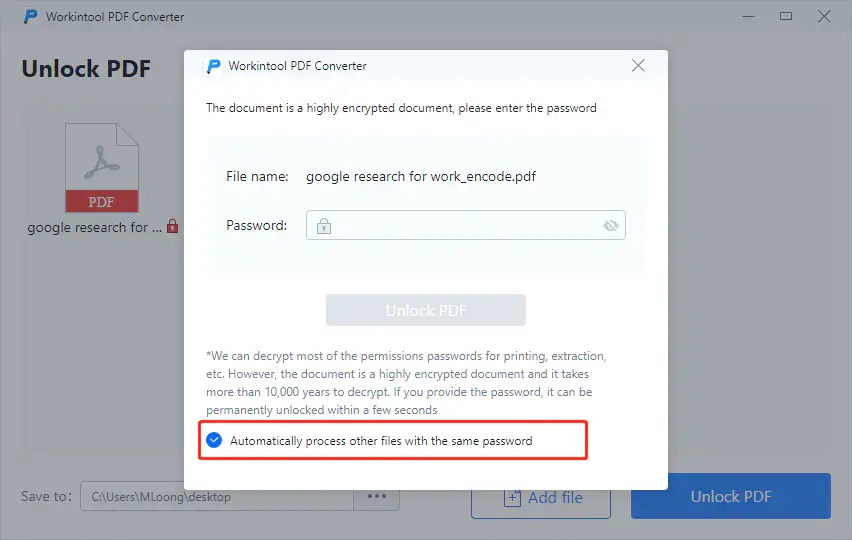 Step 3: Once it is done, hit "Open the file" to get your decrypted PDF file.
🚨 Note: our tool doesn't support decoding the password. And we have the right to inform you that it is illegal to encrypt PDF files without knowing the password.
Except for the remarkable speed and high-quality export, we promise every operation you have made on the computer stays on the computer. We won't upload a single letter of your personal information to the server. More importantly, the desktop version tool is not based on the internet, so whether you want to lock or unlock your file, nobody will know.
There are a lot more functions waiting for you to discover. With this easy-to-use PDF converter, you can merge, split, add watermark, and even convert PDF documents to any other commonly used format. Not just for office work but for students or teachers, everyone can easily handle this without any experience.
---
Remove Password from PDF — Google Chrome
There is another way to delete an unwanted password from a PDF file by using Google Chrome. Google Chrome is an amazing web browser software that allows you to do many unexpected things. For PDF, it has built-in PDF reader functions. By using this, we can get rid of the password from any PDF document.
First, make sure you have Google Chrome installed and you have to know the password you want to delete. If you don't know the password, then you won't be able to open it to follow the procedure.
Now, let's see how it works:
Open the encrypted PDF file with Google Chrome.
You'll be prompted for the PDF password code and entry the correct password for the next move.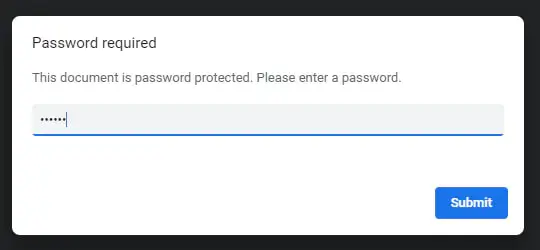 Go to the "Print" button (or press Ctrl + P in Windows) and choose "Save as PDF" in the "Destination" option.
(Optional: page settings are also available if you have needs)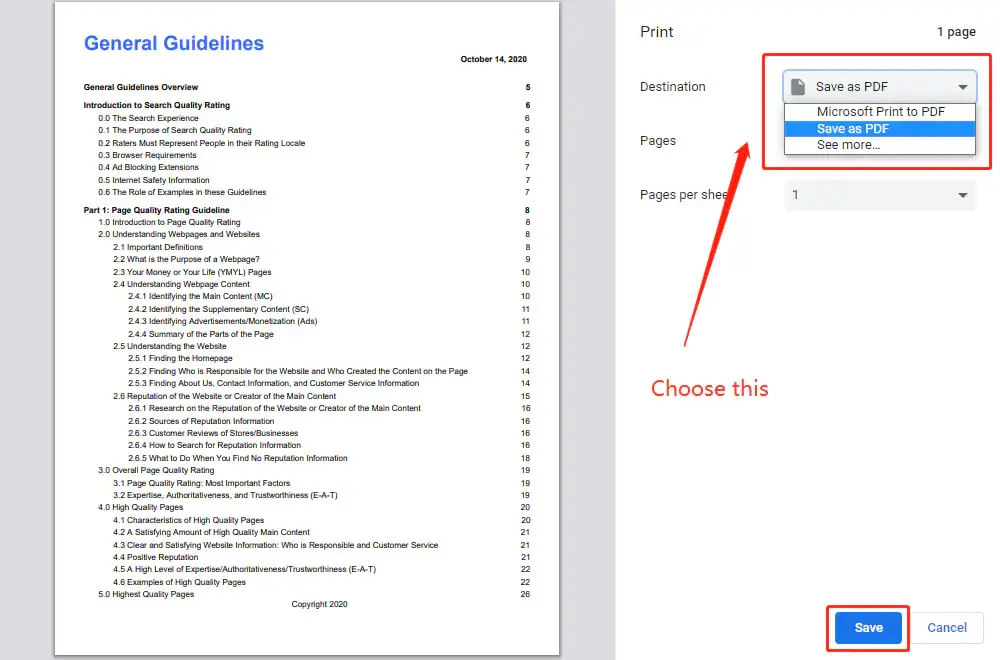 Click "Save" to complete the final step.
Now, you will have a copy PDF on your computer that is not a version with no password. If you try to open this one, it won't ask you for your password to open anymore.
---
Why Choose WorkinTool?
With the two methods we have mentioned above, we sincerely recommend you try this WorkinTool PDF Converter. Both methods require users to download software. But except that, WorkinTool is a desktop version PDF tool, which needs no internet connection to use the built-in functions. And that is much safer than Google Chrome, which is a browser essentially. Besides that, WorkinTool PDF Converter provides users with many other practical functions like merging and splitting PDFs, Just to offer the maximum convenience for people in need.