How to Make a Stop Motion Video for FREE 2023
Want to add a flavor to your videos? Try something different! Instead of shooting regular videos, you can create a stop motion animation to show the movement of objects. Anything like food, fabrics, puppets, plasticine figures, or live actors can be animated this way. This post explains what stop motion is in detail and provides free and straightforward stop motion video makers that enable you to make a stop motion video on Windows and iPhone. Read on to learn more.
How to Make a Stop Motion Video for FREE 2023
What is a Stop Motion Video? To begin with, stop motion is an animated filmmaking technique where you photograph the movement of static objects and playback the photos in sequence, making them move in small increments while shooting each frame at a single time.
Since 24 fps is approximately the highest frame rate that the human eye can distinguish, you should better fill a second video with 24 pictures to make it convincingly consistent and smooth. Honestly, stop motion animation making is a time-consuming process.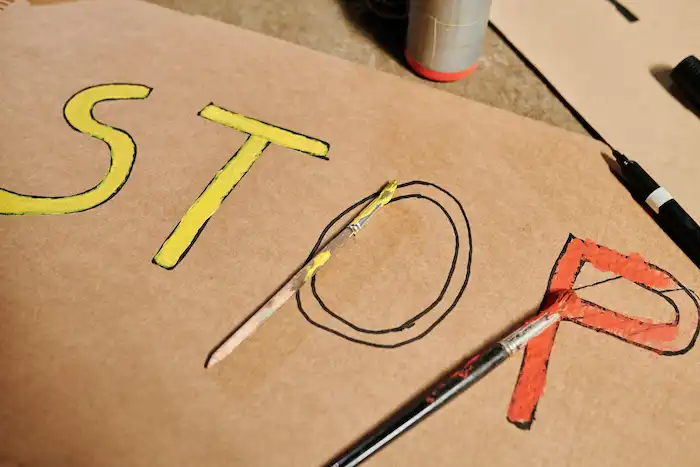 ---
What Tools Do You Need?
How to make a stop motion video? What materials should I prepare? Many people would think that stop motion video is difficult to create. However, it is just a little bit time-consuming, but not rocket science. If you have enough time and patience, you can add a unique flair to your video successfully. To make a stop-motion animation, you should prepare the following tools.
Tripod

: to make your camera steady when shooting.

Camera or phone

: to capture images.

Object

: Any kind of object can be animated. For instance, puppets, plasticine figures, paper, fabrics, and live actors.

Video Editor

: Use video editing software to merge and edit the frames. You can use practical editing programs like 

WorkinTool VidClipper

 for Windows and iMovie for Mac and iPhone.
---
How to Shoot a Stop Motion Video?
Find a stable place

. Set your tripod in a stable place. Then make sure the background is clean and doesn't let the outer edges or other unwanted scenes encroach on your shot.

Select appropriate lighting

. Find a stable light source. If you don't want shadows to appear in your photographs, you'd better keep the filming area away from natural light and film indoors to avoid light changing.

Configure your capture device

. You can set your camera to time-lapse mode to make a time-lapse video or trigger the shutter remotely if you don't want to manually control the shutter. Keep it still on the tripod. Then set the camera light and framerate (24 fps will be good) and make it focus on the subject. Don't change anything if you want consistent movements.

Move in small increments

. Make sure you move the object in small increments between shuttering so that the final video can be consistent and smooth. The small the change, the smoother the video.

Edit the photographs

. Upload the images you shoot to stop motion video makers. You can adjust the framerate, control playback speed, insert sound effects, and add music to Facebook story using free stop-motion video creators. We recommend some free and easy-to-use video editors below.
---
How to Make a Stop Motion Video on Windows
WorkinTool VidClipper is a user-friendly video editing program that anyone can download and use for free. This free stop motion video maker packs a lot of practical features into a simple and straightforward interface. So you don't need to seek advanced functions in hidden menus. On the contrary, you can quickly crop, speed up, slow down, flip, zoom in, and zoom out videos in seconds.
It just takes a few steps to edit the stop-motion video playback speed. Apart from that, you can add elements like sound effects, music, text, transitions, animations, and special effects to your video without pressure. Check the detailed step report below.
1. Upload the photographs.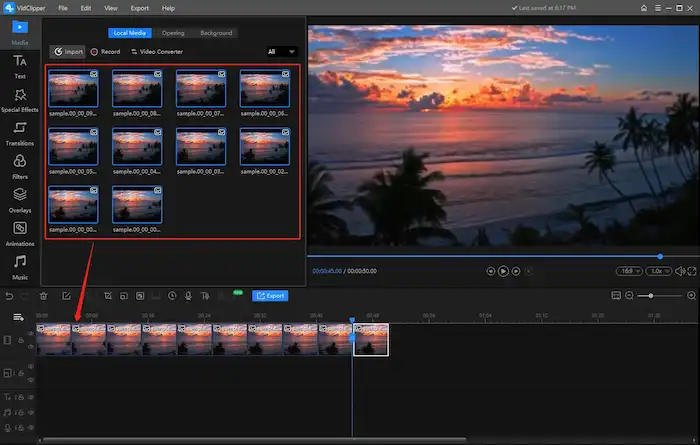 After installing this video maker on your computer, launch it and press the New Project button on the home page to open a simple editing panel. Then import the photos you took to the Media stock. Make sure you add all the photographs in sequence. Click and hold the mouse button to select all the pictures and drag them to the video track. All the images will stick together in sequence.
2. Adjust the playback speed.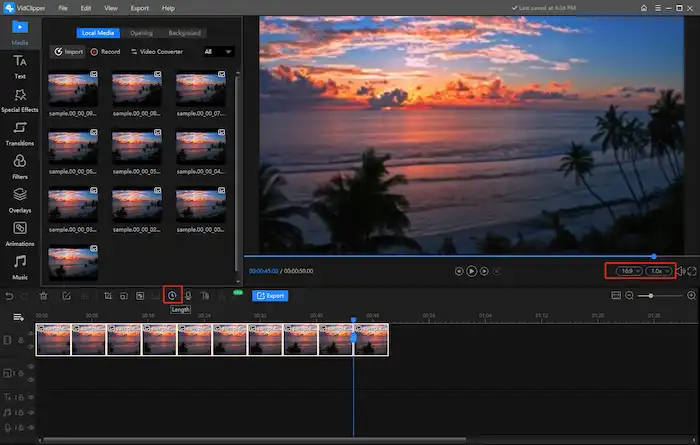 You can control the playback speed from 0.1s to 4s in the middle right corner. Left to the speed icon, you can set the aspect ratio according to your photographs. Apart from that, if you want to manually set the showing time of each frame, click one footage in the timeline, and press the clock icon. Then you can set the playing duration of this frame and apply the parameter to all the images in the timeline.
3. Add sound effects and music.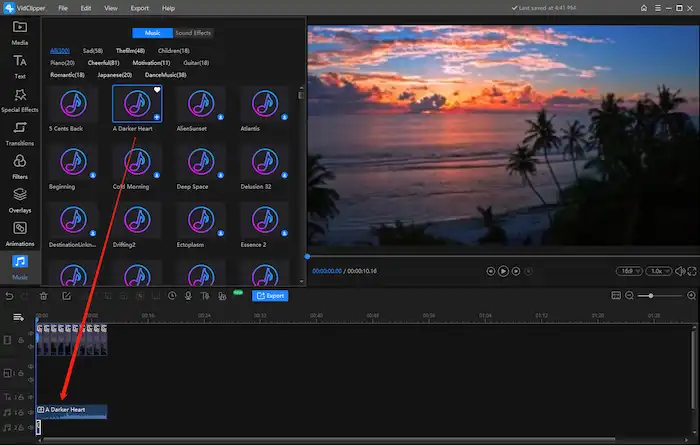 Click Music on the left side toolbar, and you will see a huge music stock with 300+ songs and sound effects. You can pick and add them to the timeline as desired.
4. Export the video.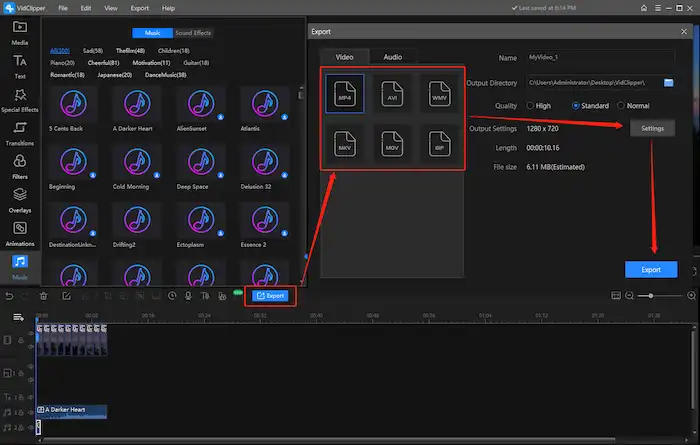 Click the Export button to save the stop-motion video. Then you can edit the framerate, bitrate, resolution, and encoder as you want. Moreover, there are six output formats you can choose from, including MP4, MOV, MKV, AVI, WMV, and GIF.
---
How to Make a Stop Motion Video with iPhone
iPhone and Mac users don't need to download any third-party software because iMovie can do all the basic edits. This preinstalled software is free and pretty straightforward. All you need to do is add photos you take to iMovie, and it will automatically create a slideshow that will play as a stop motion video. Here are the detailed steps.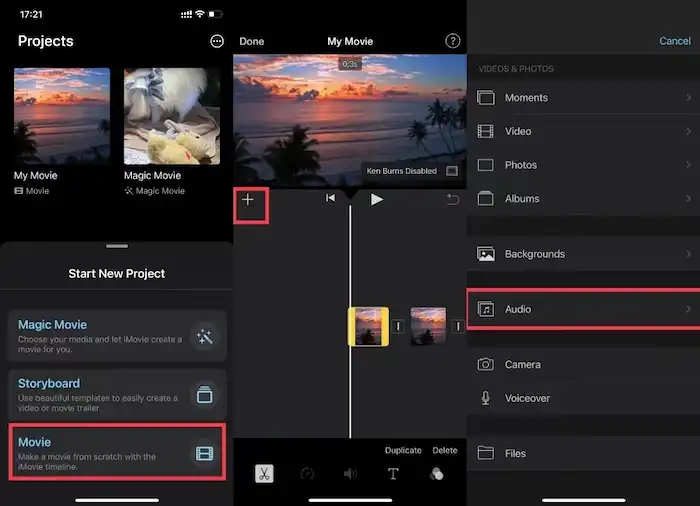 Open iMovie on your iPhone and create a new project. You can select the 

Movie

 mode to make a slideshow from scratch with the iMovie timeline.

Select all the photos you need and hit 

Create Movie

.

Tap on each clip in the timeline to disable the 

Ken Burns

 feature and shorten the clip to 0.3 seconds, the shortest and most appropriate speed for a stop-motion video.

Change the default 

Dissolve

 transition to 

None

 between clips.

Click the 

+

 icon and select the 

Audio

 menu to add music or sound effects to your video.

Tap 

Done

 to save the edits. Then you can save the movie to your album or share it with others.
---
Conclusion
This article shares what stop motion is, how to shoot it, and how to make a stop motion video with photos using free video editing software. The two stop-motion video makers, VidClipper and iMovie, are entirely free and suitable for beginners. Try to make a stop-motion animation and add flavor to your videos now!