How to Recover Raw Partition without Losing Data in 2023
If your external partition displays raw when connecting to your PC, it is hard to recover it without losing data from it. Thanks to WorkinTool Data Recovery, you can get back all raw files from the external drive. WorkinTool is prominent among numerous raw partition recovery tools in the field. Reasons to pick it are:
1. 100% free to recover data without any limits
2. Great recovery results without making files broken
3. Fast processing speed
4. Free of ads and viruses
How to Recover Raw Partition/Drive without Losing Data in 2023
This must drive you crazy and insane when you cannot transmit data from the external hard drive and find the partition or drive is raw. Faced with a raw partition, people have frequently been looking for a simple remedy to recover it. This post will explain how to recover raw partition and drive without losing data with powerful data recovery software.
What is Raw Partition or Raw Drive
Before we recover the external raw drive or partition, we need to confirm that the partition cannot be opened, or the partition data cannot be transferred because it is raw. A raw partition or drive is the state of the external hard drive, which your computer cannot recognize. When connected to a computer, it will show that the hard disk is in RAW format. The only way to fix it is to format it. However, in general, we may restore essential files and data in the external partition, so we cannot format it directly. Therefore, we need to recover data from raw partition first.
How to Recover Data from Raw Partition for Free
Since Windows cannot recognize the raw partition, we fail to view and transfer files and data from the raw partition. If you need to recover raw partition without losing data, you can ask professional data recovery software for help.
✅ Recover data from Raw Partition with WorkinTool Data Recovery Software
Among the numerous data recovery software in the field, WorkinTool Data Recovery is one of the best, offering excellent results in raw partition recovery. Most data recovery software either costs highly or limits users on the recovery data. Surprisingly, WorkinTool Data Recovery is 100% free to retrieve deleted or lost files from internal and external hard drives. It has a straightforward user interface. Even if you are new to raw partition recovery, you can use it to fix raw drives effortlessly. Moreover, it allows you to target the raw files in seconds and recover them to the standard NTFS files, which Windows can normally open and transfer. The whole recovery process is within seconds, preventing you from bothering waiting. It is free to download and use right now; you can install it from the official website.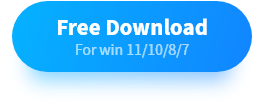 How to recover raw partition data for free with WorkinTool
Step1. Connect the external partition to your computer and launch the data recovery software. Click Disk & Partition Recovery on the user interface and then click the raw drive to scan.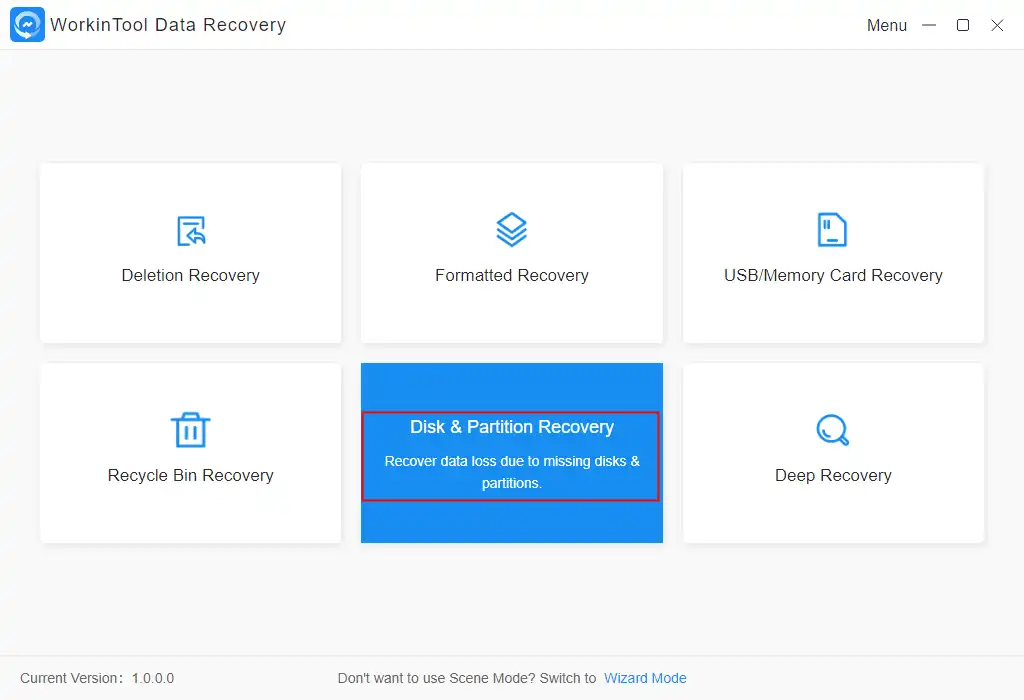 Step2. Select the scanned files according to the file format or select all files to recover at once. If you need to find more files, click Deep scan to explore more data.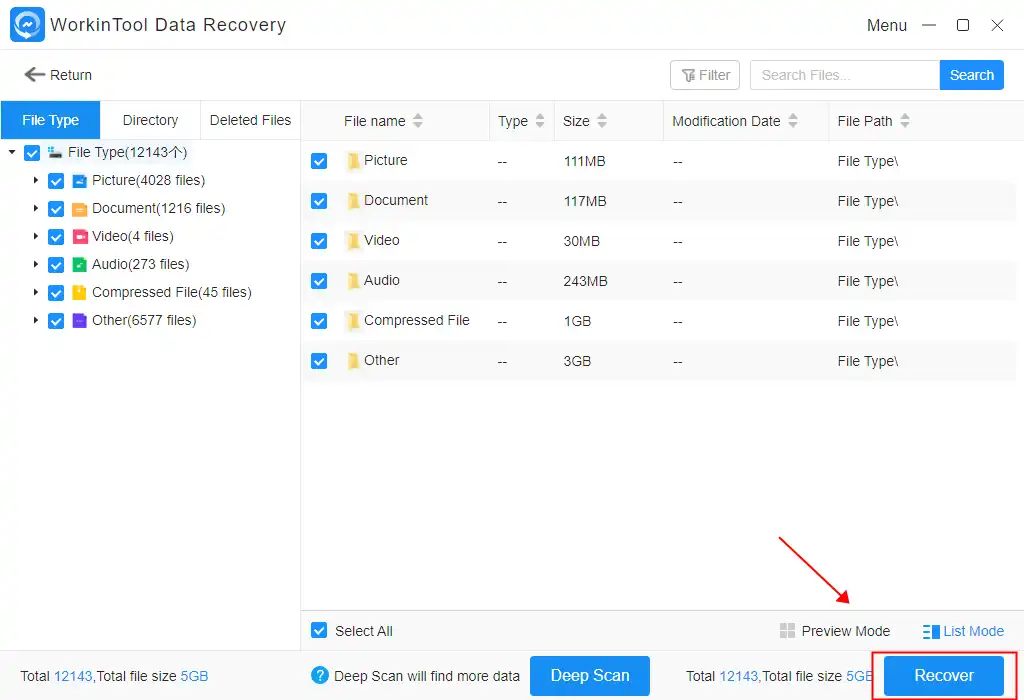 Step3. Press the blue Recover button. Change the save path of the recovered files and click Save to download them.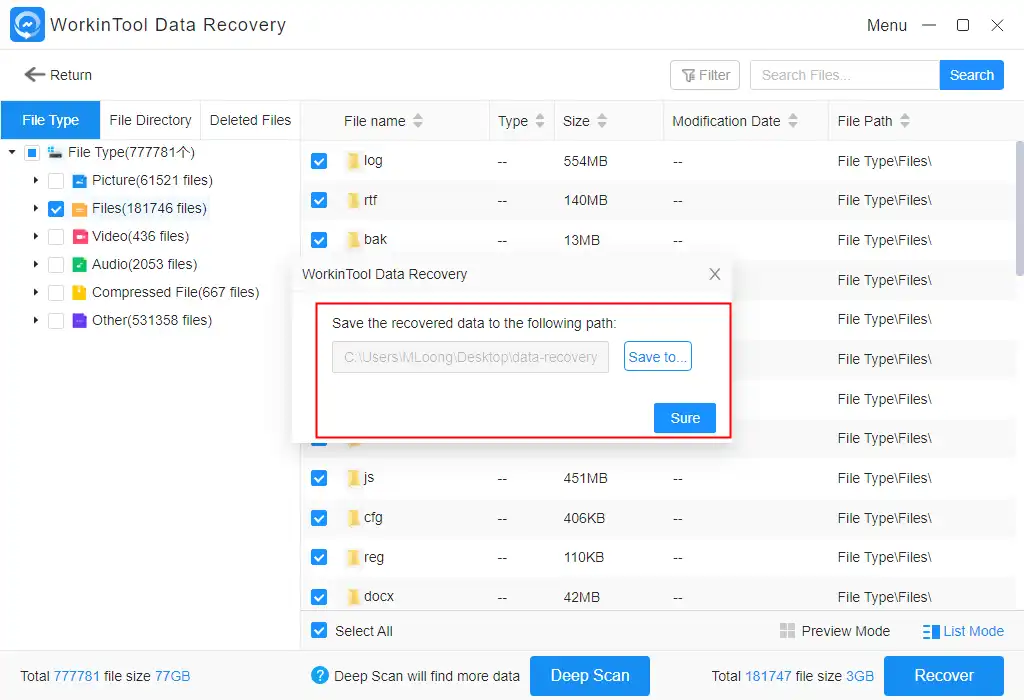 Other Usages of WorkinTool Data Recovery
How to Recover Raw Partition After Restoring Data
After restoring raw files from the external partition, you can choose to format the hard drive or use the Windows command to fix raw drive on your computer.
🧐 How to Format Raw Partition on Windows
After restoring the data from a raw drive, you can fix the raw drive or partition by formatting it. You can easily do that on a Windows computer. For detailed steps, you can refer to the following tutorial:
Step1. Open File Management on your computer. Click This PC> Manage> Disk Manage and right-click the raw drive you want to recover to the NTFS file system. Then tap Format.
Step2. Select the File system as NTFS, then click Start to format it.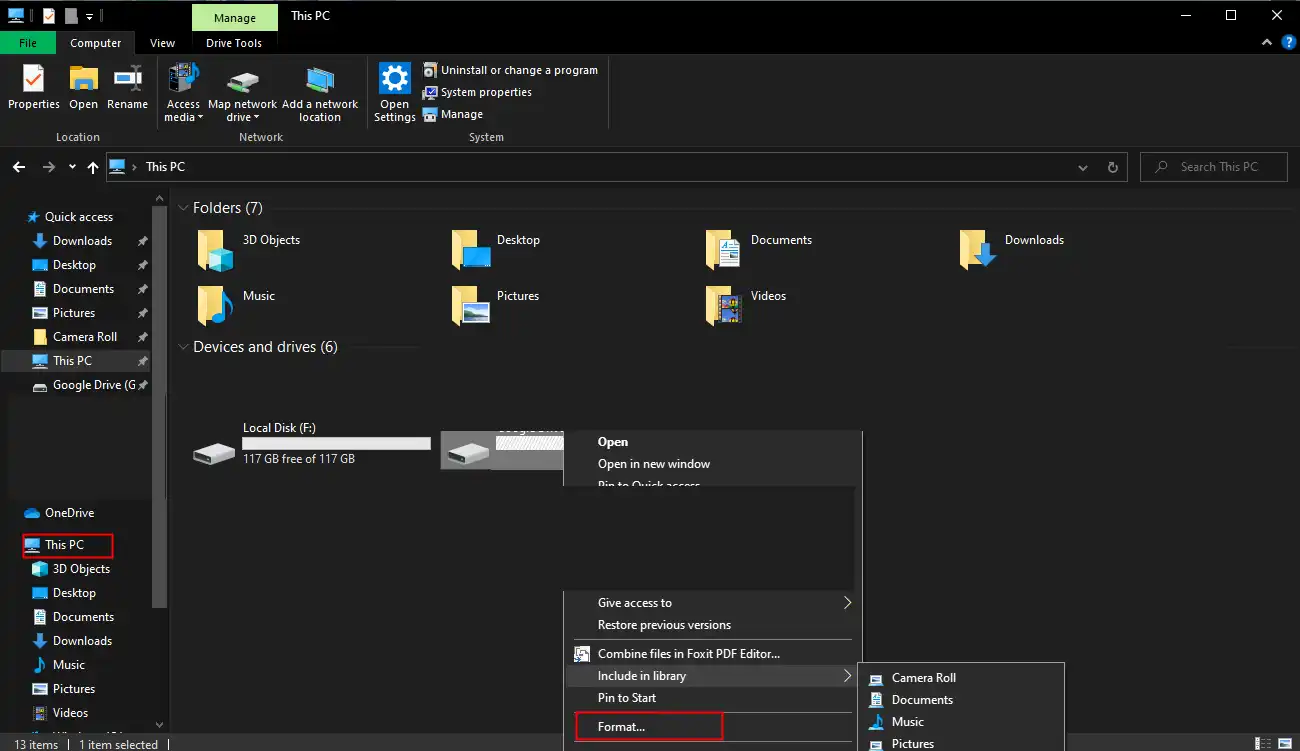 🧐 How to Fix a Raw External Hard Drive without Formatting
If you are unwilling to format a raw partition, try to convert the raw file system to NTFS in CMD. Using the system command, there will be a certain chance to fix the raw drive to the standard status. This method has a certain probability of recovering hard disk files, but it can also cause file damage. Therefore, you'd better retrieve the data before fixing the raw partition.
To recover the raw partition without formatting, you can refer to the following steps:
Step1. Connect the raw partition to your computer. Then press Windows + R to open the running window and type in cmd.
Step2. Type in chkdsk G: /f and press Enter to fix the raw drive.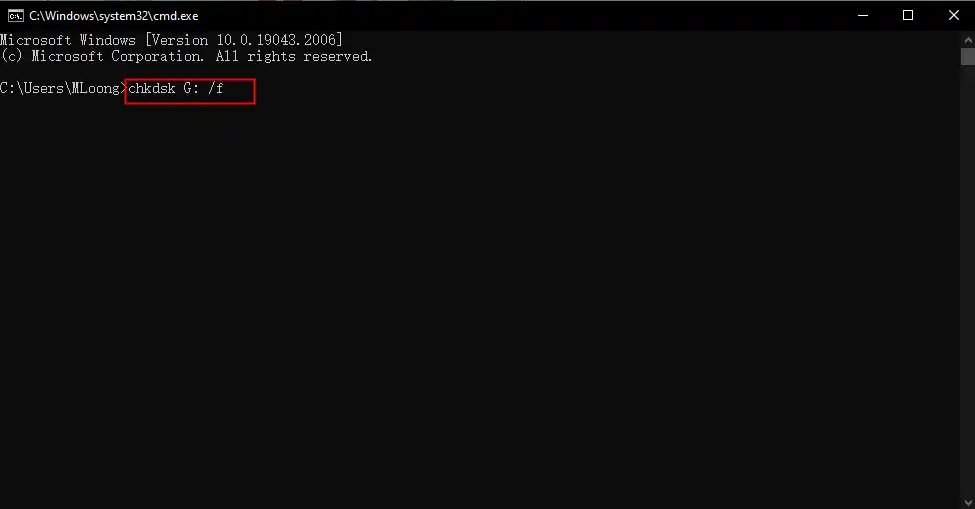 What Causes a Raw Partition
Several factors may cause the partition to become raw status. Therefore, we have to learn about the situations which will lead to a raw drive and avoid them in the following daily use. We list four main reasons here:
| | |
| --- | --- |
| | Viruses are a major cause of raw partition. If a virus attacks the external hard drive, then Windows may not recognize it and you may lose the file in it. Therefore, it is necessary to regularly check and antivirus the external partition. |
| | The frequently improper removal of the external partition is harmful to the partition's health. It is better to unplug the external hard drive correctly every time you use it. |
| | Sudden power failures or occasional system shutdowns can also cause external hard drives to report errors. It is best to confirm the power status when connecting to avoid such things from happening. |
| | A damaged partition table can also make the hard disk unreadable. It is responsible for describing all the partitions on the disk and providing data information about the related files. If the partition table is corrupted, Windows cannot recognize it. |
Final Words
It is indeed annoying if the external partition, which contains crucial files, doesn't work. Thanks to the data recovery software, it is feasible to recover data from raw partition and drive. WorkinTool Data Recovery is efficient and effective in raw partition recovery. It is completely free to use now. It is believed that it can give you some aid.