Crashed Hard Drive Recovery – Get Data in Crashed Disk
Don't be anxious if your hard drive crashes and you save critical data on it. Generally, data recovery software can deal with dead hard drives caused by logical damage, bad sector faults, etc. This WorkinTool Data Recovery is one of the best choices it is:
🚀 Free to recover 500MB of data
🚀 High data recovery success rate
🚀 Supports various file formats
🚀 Rapid scanning and recovery courses
🚀 No watermarks or pop-ups
Crashed Hard Drive Recovery – Get Data in Crashed Disk
How to recover data when the hard disk is crashed? Hard drives are a common tool for the normal operation of PC equipment. The hard disk can store a large amount of data, so it is conceivable how big its space capacity is. Therefore, if the hard disk is damaged, it may be a huge loss for us. How to succeed in crashed hard drive recovery? This guide will show you several effective and efficient ways to recover data from crashed hard drives. Go on reading to retrieve critical data.
🤔 Is It Possible to Fulfill Crash Hard Drive Recovery
The conclusion is that the crashed hard drive can be recovered. Since the data is stored in a crashed hard drive, there is no guarantee of a 100% data recovery success rate before the detection operation is performed. It depends on the situation if you want to recover data from a crashed hard drive successfully. The common conditions of a damaged hard drive are logical damage faults, device bad sector faults, physical damage faults, and more.
It should be noted that the data loss caused by the first two cases can be recovered, but it is difficult to recover data due to physical damage. As for the hard disk with a problem with the magnetic head, it is feasible to restore the data. However, data recovery is generally impossible for issues such as the hard disk being dropped, sudden power failure, vibration when reading and writing data, natural aging, and firmware damage.
How to Recover Data from a Crashed Hard Drive
We can use professional data recovery software to achieve crashed data recovery for recoverable damage faults. Currently, many data recovery software resources are on the market, but the recovery effects vary widely. It isn't easy to directly find good data recovery software. Here, we'd like to introduce the two best crashed hard drive recovery software. Check their product features below and explore how to use them to recover data from a successfully crashed hard drive.
1️⃣ WorkinTool Data Recovery
WorkinTool Data Recovery is an easy-to-use file recovery software mainly for Windows. Although it is a new product, it has already stood out among various competitors. It performs well in recovering data from hard drives and storage devices, such as HDD, SSD, USD, SD card, etc. Most importantly, it can also cope with crashed, damaged, and raw hard drive recovery. It leads to a high data recovery success rate and supports the recovery of photos, videos, office documents, and more formats. This powerful data recovery software offers a free version, allowing you to retrieve 500 MB of data for free. Its pro version also costs reasonably compared with other software. You can download it and have a try. It is 100% safe to install and use.

😘 Pros
😟 Cons

High data recovery success rate
Supports various file formats
Rapid scanning and recovery courses
No watermarks or pop-ups

Available on Windows only

💰 Pricing:

Free version to recover 500 MB of data
Unlimited recovery in the pro version: $29.99/month, $39.99/year, $49.99 for lifetime use
📌 How to recover data from a crashed hard drive with WorkinTool Data Recovery.
Step1. Download the software and run the program. Select Disk & Partition Recovery on the user interface.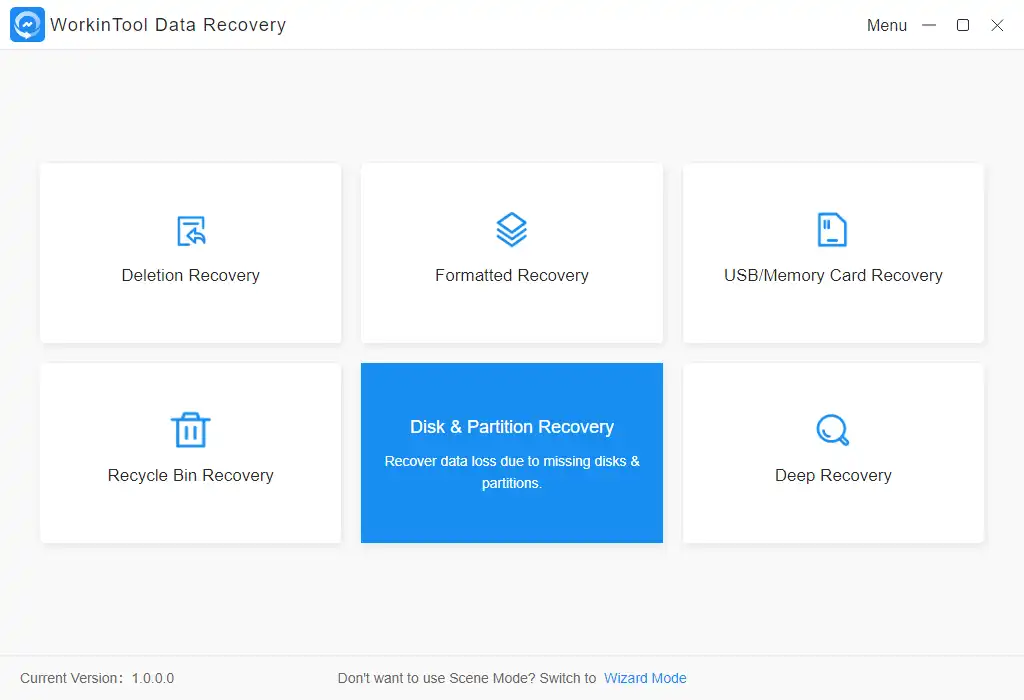 Step2. Select the crashed hard drive and press the Scan button to search for data.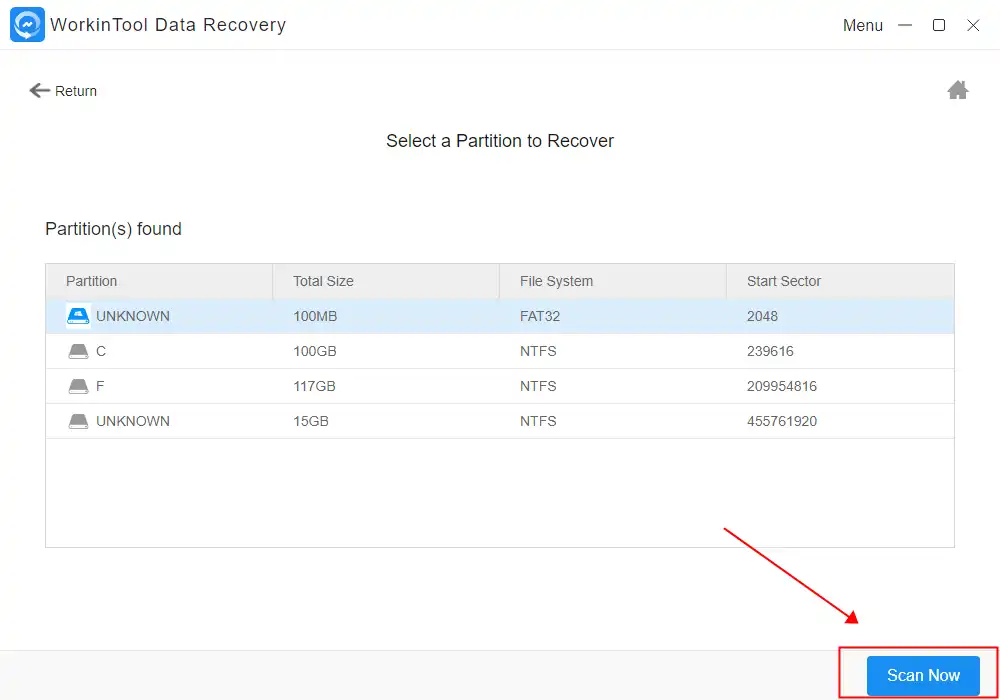 Step3. Pick the crucial data you want to retrieve and press the Recover button. Then select a new folder to save the recovered files. Then you can format the crashed hard disk and put the data in it again if necessary.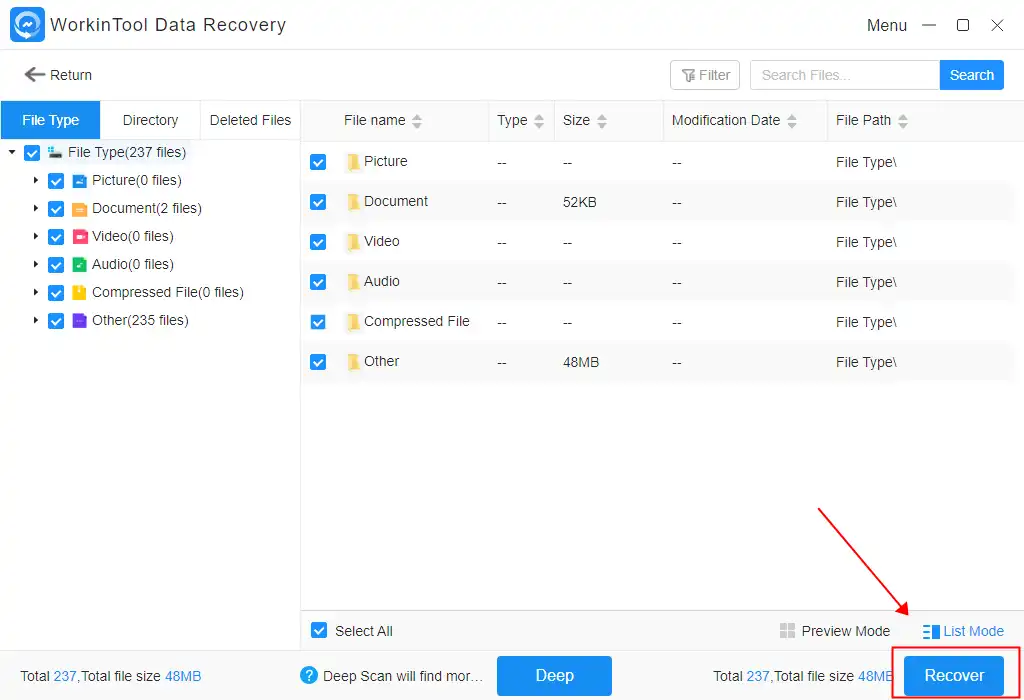 More Data Recovery Solutions in WorkinTool Data Recovery
2️⃣ Disk Drill
Disk Drill is another recommended crashed hard drive recovery software. It is compatible with both Windows and Mac. It is also practical for recovering data from a crashed hard drive caused by logical damage and bad sector faults. Furthermore, it can retrieve pictures, videos, documents, and archives. Apart from data recovery, it also provides other features, like data protection and drives backup. But only pro users can access these additional functions. In addition, free users can recover 500 MB of data in total. But its premium version is a little more expensive than other data recovery software.
😘 Pros
😟 Cons

Supports more systems
Save recovered files without a watermark
High data recovery success rate

Relatively low scanning speed
Complex operating options for beginners

💰 Pricing:

Free version: recover 500 MB of data
Pro version: nearly $90
Enterprise version: nearly $500
📌 How to recover data from a crashed hard drive with Disk Drill
Step1. Download and open Disk Drill on your computer. Click Data Recovery on the navigation toolbar. Then pick the hard drive you want to recover data from. Then click Search for lost data.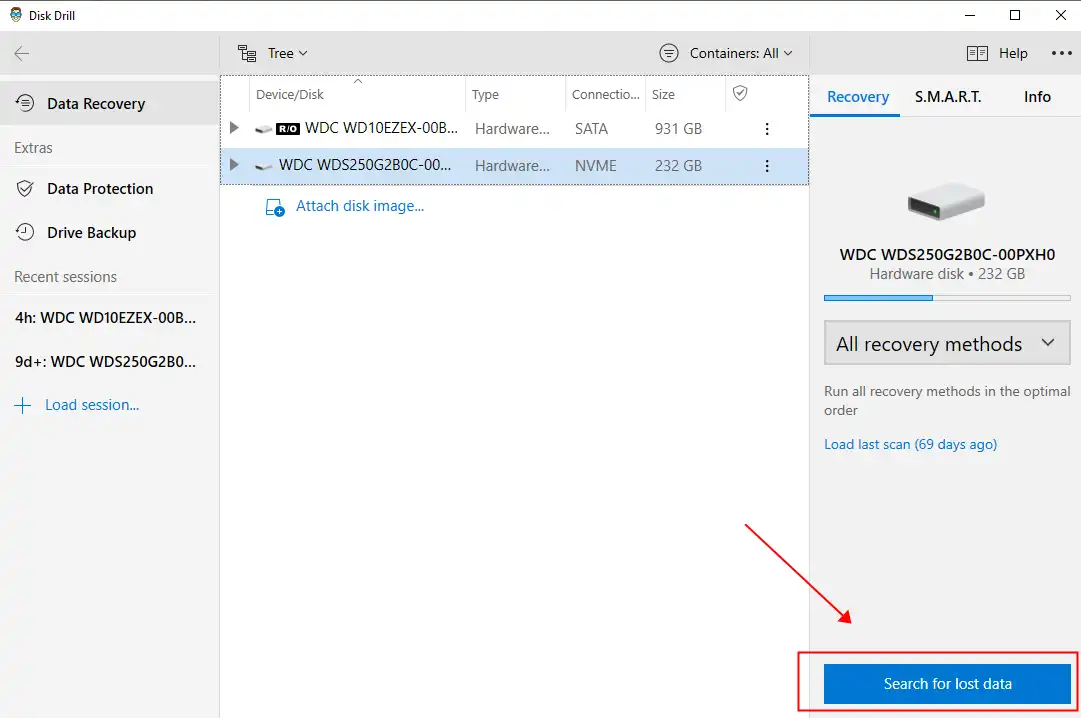 Step2. Waiting for the scanning process. Then hit Review found items in the top right corner. Select the file type you want to search for. Then pick the target data and press the Recover button.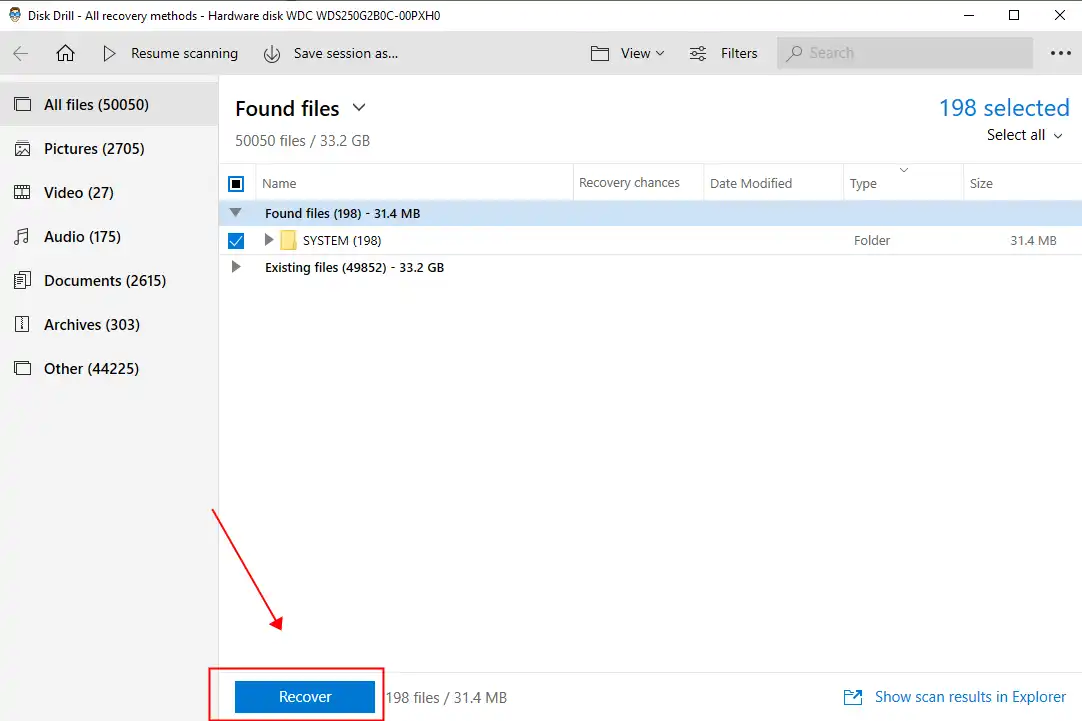 FAQs on Crashed Hard Drive Recovery
💬 What Makes a Hard Drive Crashed
Many reasons may cause a hard drive crash, such as improper operation, virus attack, bad sector issues, physical damage, dust pollution, and more. In order to prolong the service life of the hard drive, you'd better pay attention to the correct operation during normal use and check it regularly.
💬 How do I revive a crashed hard drive?
There are different methods to recover a crashed hard drive for hard drives in different conditions. For those logically damaged ones, you can use data recovery software to recover critical data in the first place. Then format the crashed hard drive to fix it. You can ask a professional hard disk recovery service to fix those logically crashed drives. Actually, it is hard to recover.
💬 How much does it cost to have a hard drive recovery?
Hard drive recovery services are more expensive than software. Services costs from about $100 to $500. The price varies according to different issues. At the same time, data recovery software has various expenses and plans. WorkinTool is one of the cheapest tools in the market right now. It cost $29.99 at least.
Wrapping Up
This article provides solutions on crashed hard drive recovery. First, you can detect the condition of your crashed hard drive. If it is not physically damaged, try data recovery software to recover data from it first and then format it to repair. The above-recommended data recovery tools are reliable and practical. You can have a try right now.