How to Draw Demon Slayer Characters Like Nezuko with AI
Don't worry if you're not familiar with AI image generators! Rest assured that these tools are designed with user-friendliness in mind, making them accessible to everyone, regardless of technical expertise. We enthusiastically recommend exploring the incredible WorkinTool Image Converter, which we consider to be the ultimate choice. This exceptional tool unlocks your creative potential, immersing you in a world full of limitless possibilities.
😍 1. FREE AI Image Converter try-out.
🤩 3. Easy operating steps with AI technology.
😎 4. Multiple customized options to generate AI images.
🥳 5. Cover all the features that you can on the market and interesting filters.
😊 6. Available for image conversion, compression, matting, watermark, and more.
How to Draw Demon Slayer Characters Like Nezuko with AI
The Kimetsu no Yaiba series (鬼滅の刃, "Demon Hunter"), created by Koyoharu Gotouge, has won the hearts of anime fans with its gripping storyline, vibrant animation, and charming characters like Tanjiro and Nezuko. Together with Jujutsu Kaisen, they both stand out among all other types of anime and become the most popular Jump action comic worldwide. Its movie, Mugen Train, even grossed $474 million worldwide, making it the world's top-grossing film of 2020. The characters such as Tanjiro, Nezuko, and Mitsuri are loved for their distinctive characteristics, and they are even made into a variety of peripheral toys, action figures, and so on. Check out AI tools if you also want to know how to draw Demon Slayer Characters.
I believe everyone has different ways to express their love for anime. Some people like to create their own fan art. Whether it's composing music, drawing, writing fan fiction, or role-playing, they can all express their love for the work. So today's hot anime Demon Hunter, is even more so. Many young people want to use the paintbrush to draw characters with their immature technic. But that's no longer a problem. With AI tools, you can easily create your own work. This tutorial will show you how to create Demon Hunter characters using the AI image generator.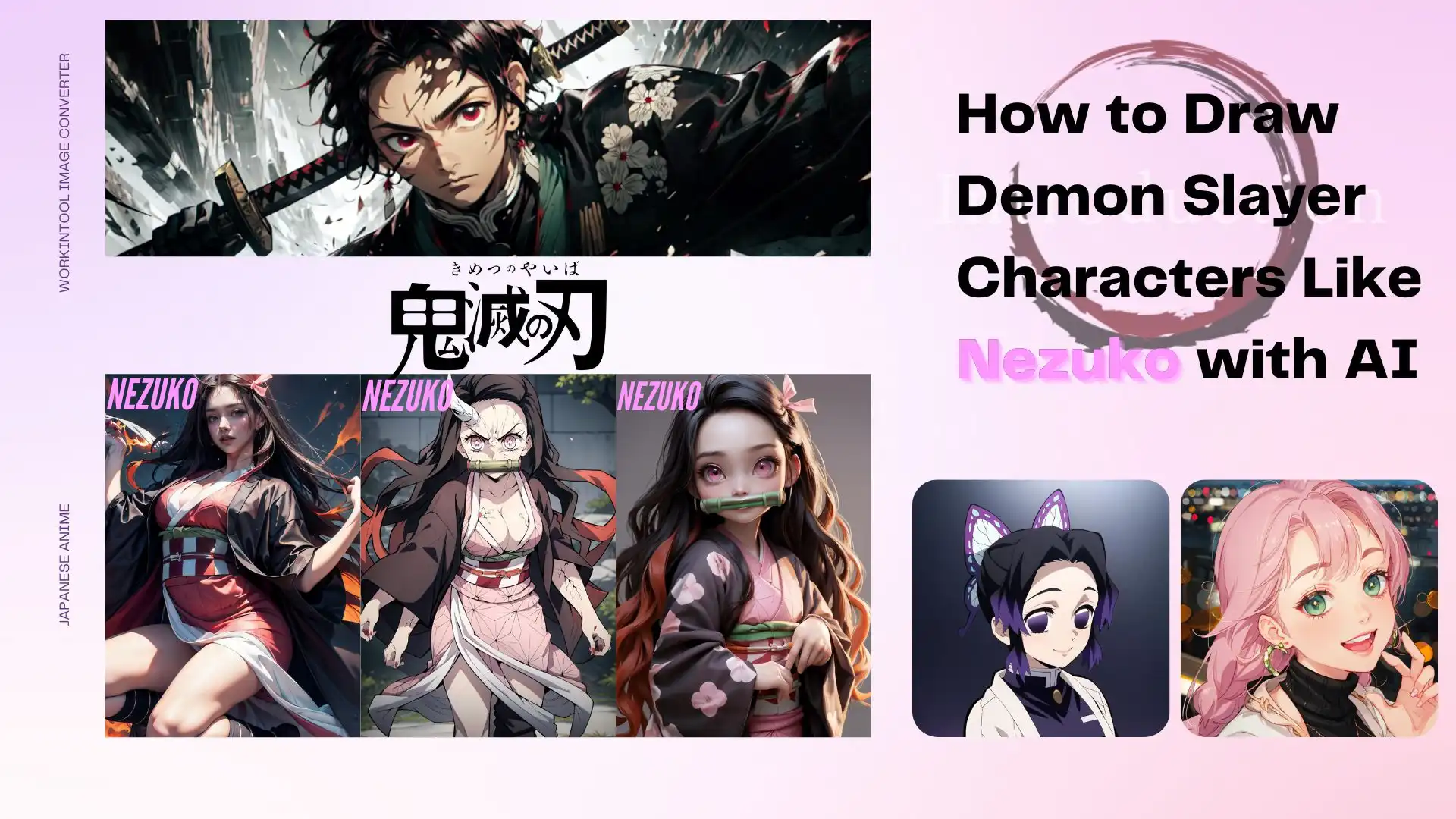 ---
The Aesthetics of Demon Slayer Characters
Each character in Demon Slayer is designed to be attractive and to play an important role throughout the series. They show a unique blend of traditional Japanese elements and modern emotions.
Such as Tanjiro Kamado and his companions ' distinctive and eye-catching design makes them stand out as one of the most beloved anime characters. From Tanjiro's iconic green-checkered haori to Nezuko's simple yet striking kimono, the anime's attention to the details of clothing and accessories adds depth to the character's background and helps establish the personality.
The aesthetics of combat in Demon Slayer are also noteworthy. The dynamic and fluid animation and vibrant colors create visually stunning action sequences. This intricate sword technique, known as "Breathing Styles," is presented with vivid effects and stylish movements. With a powerful soundtrack, the whole adds to the battle's aesthetic appeal and provides a visual feast for the audience.
In a word, the characters' success in Demon Slayer is the proof of the creator's creativity and artistry. Each character combines traditional and modern elements to form a strong visual appeal and personality. Add dynamic animation, bright colors, and attention to detail, further enhancing the overall aesthetic experience, making this animation an outstanding visual charm and immersive success.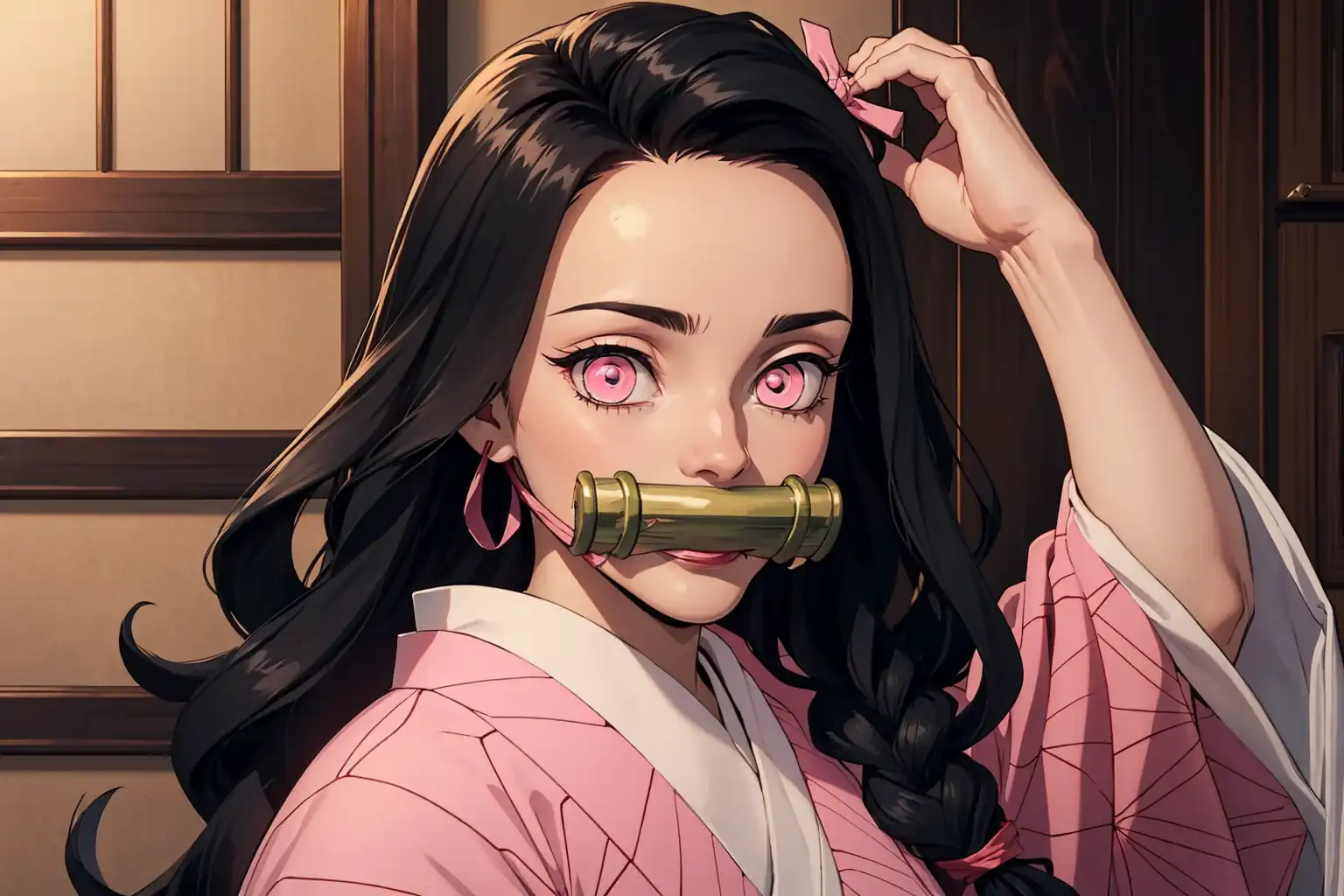 ---
Why Use AI Image Generator
Creating images of Demon Slayer characters using an AI generator can be an exciting and creative endeavor. The AI image generator allows anime fans to explore new and original character designs in the Demon Slayer universe, providing inspiration and time-saving creative processes.
In summary, creating Demon Slayer characters using AI image tools can be a fun and creative fan activity. It provides new thinking to character design, gains more inspiration to fan art and cosplayers, and promotes community participation. Just remember that appreciating and respecting official works of art is the only way to see more excellent works.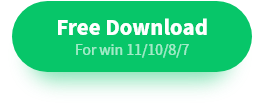 ---
How to Draw Demon Slayer Characters – WorkinTool Image Generator
To tell the truth, it's much easier to draw a Demon Slayer character image using the AI image generator than it is to draw one manually. You don't need to be an artist with an excellent hand to create a painting. Using text prompts is enough. One of the most challenging is the need to use lifelike text to depict the details of the image you are building. Therefore, a professional Demon Slayer can save you much trouble in the AI image generation process. For example, WorkinTool Image Converter is a must-try one.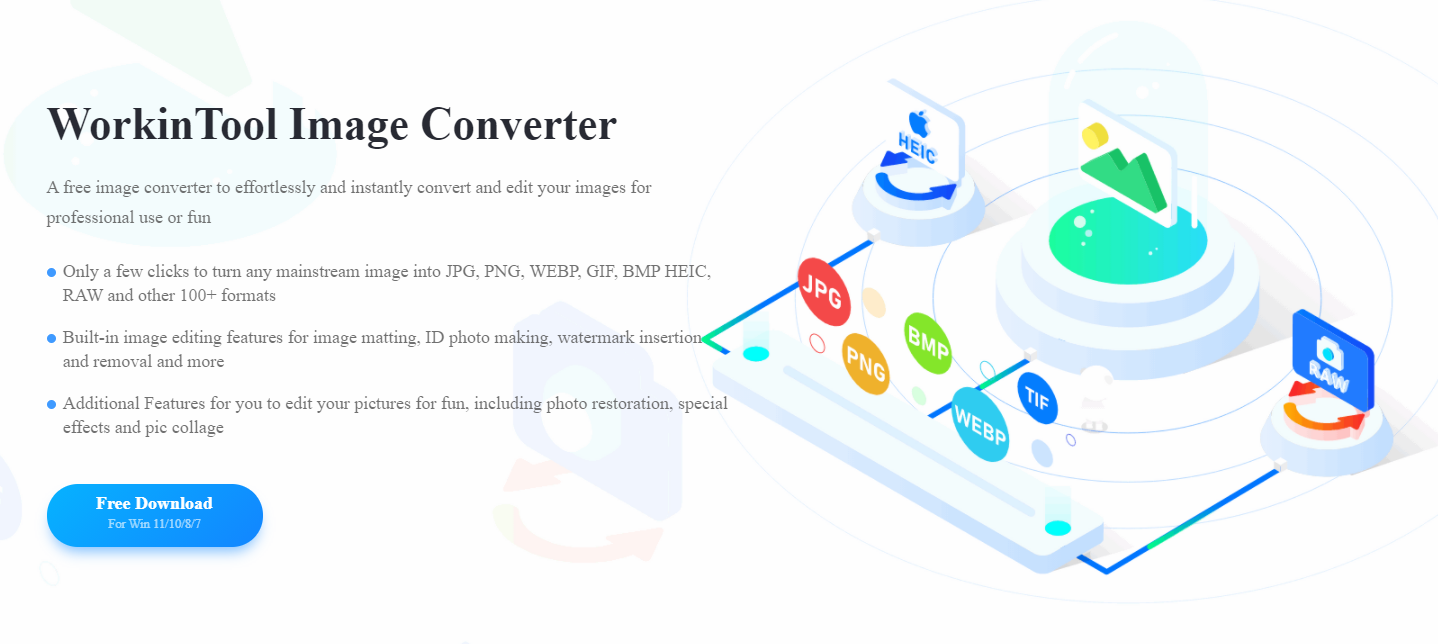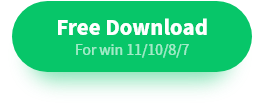 WorkinTool Image Converter is an exquisite image editor that can help users with all image problems. With advanced AI technology, it is even more updated with all the features. Plus, the AI image generation function provides infinite possibilities to users. This application is so user-friendly that it meets every image needs of users. So, users of any age can easily edit their photos with it. The built-in AI image generation function adds a spotlight to it. All you need to do is to select a model and input the text prompt. Then, it will transform your imagination into reality. Whether you want to generate a game CG, animation, real photo, or 3D model, it just gives what you wish for.
In other words, there is no worry that it only gives you several free trial and charge you money. In fact, it is entirely free to use. You can also preview the AI-generated images before downloading. This feature lets the user decide whether to save or redo the generated image. Its flexibility is what makes this tool even better and let users evaluate results better.
Video:
How to Create a Demon Slayer Character Image with WorkinTool
First, go to download and launch WorkinTool Image Converter

.

Select the text-to-picture or picture-to-picture AI Generator feature selection.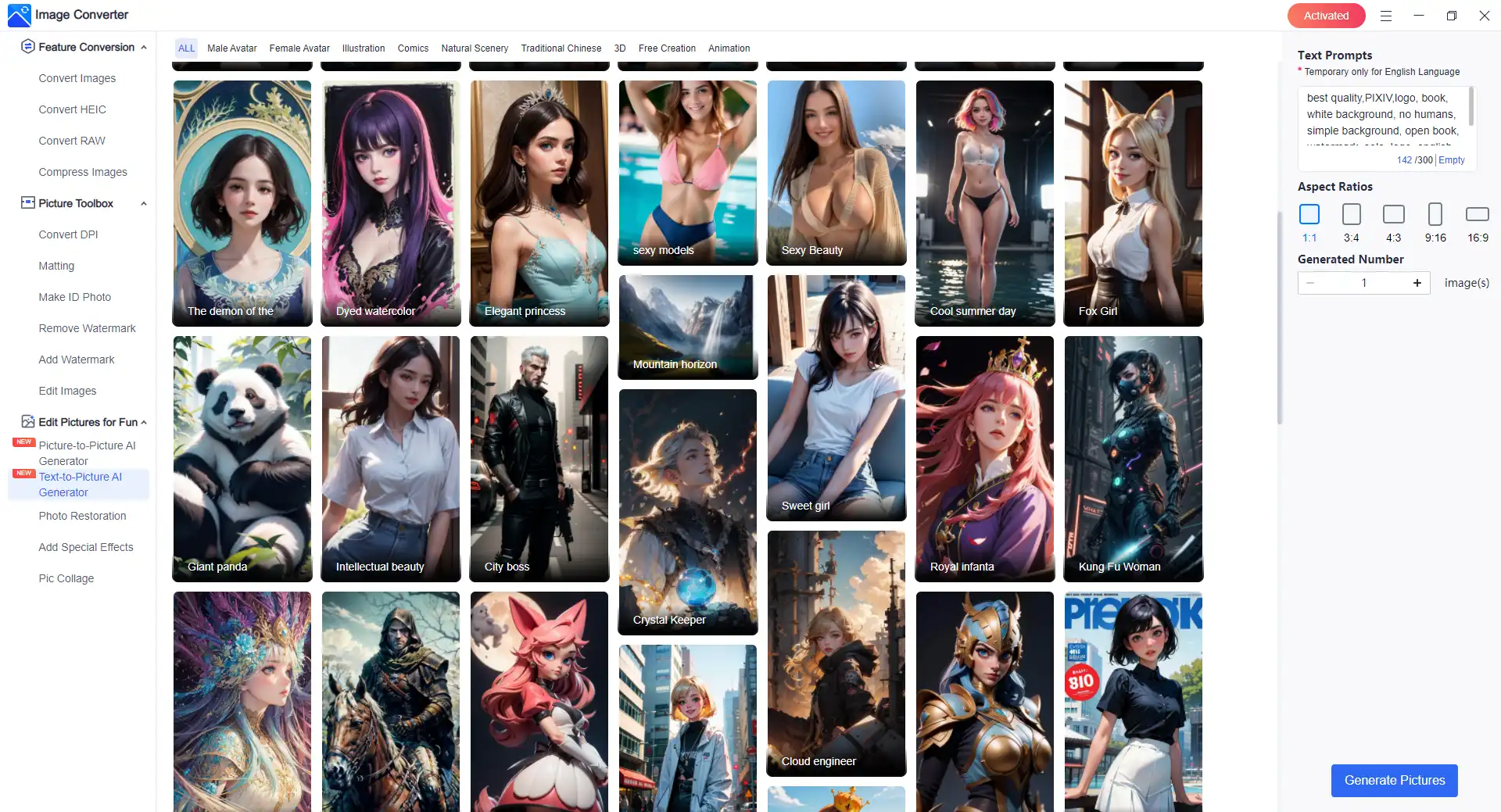 3. Afterward, find the Demon Slayer character model. Then, enter your prompts to describe this picture. For example, if you want to create a Nezuko picture, the prompt should include Nezuko Kamado from Demon Slayer anime, vibrant colors, black hair, a bamboo bit gag, and pink kimono.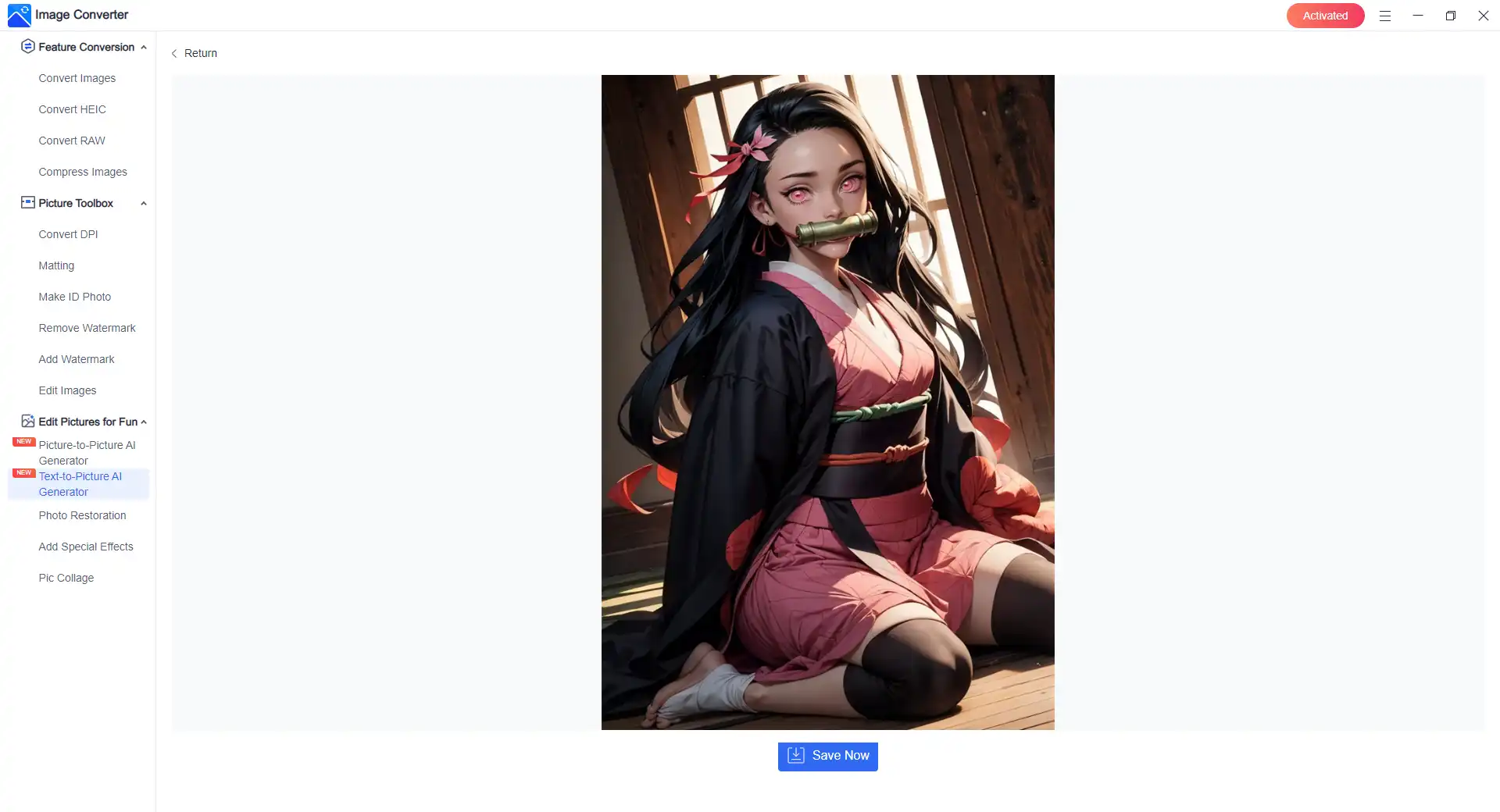 4. Finally, tap "Create" and wait for the generation. After creating your Demon Slayer character picture, decide if you want to save it or discard it to regenerate a new one.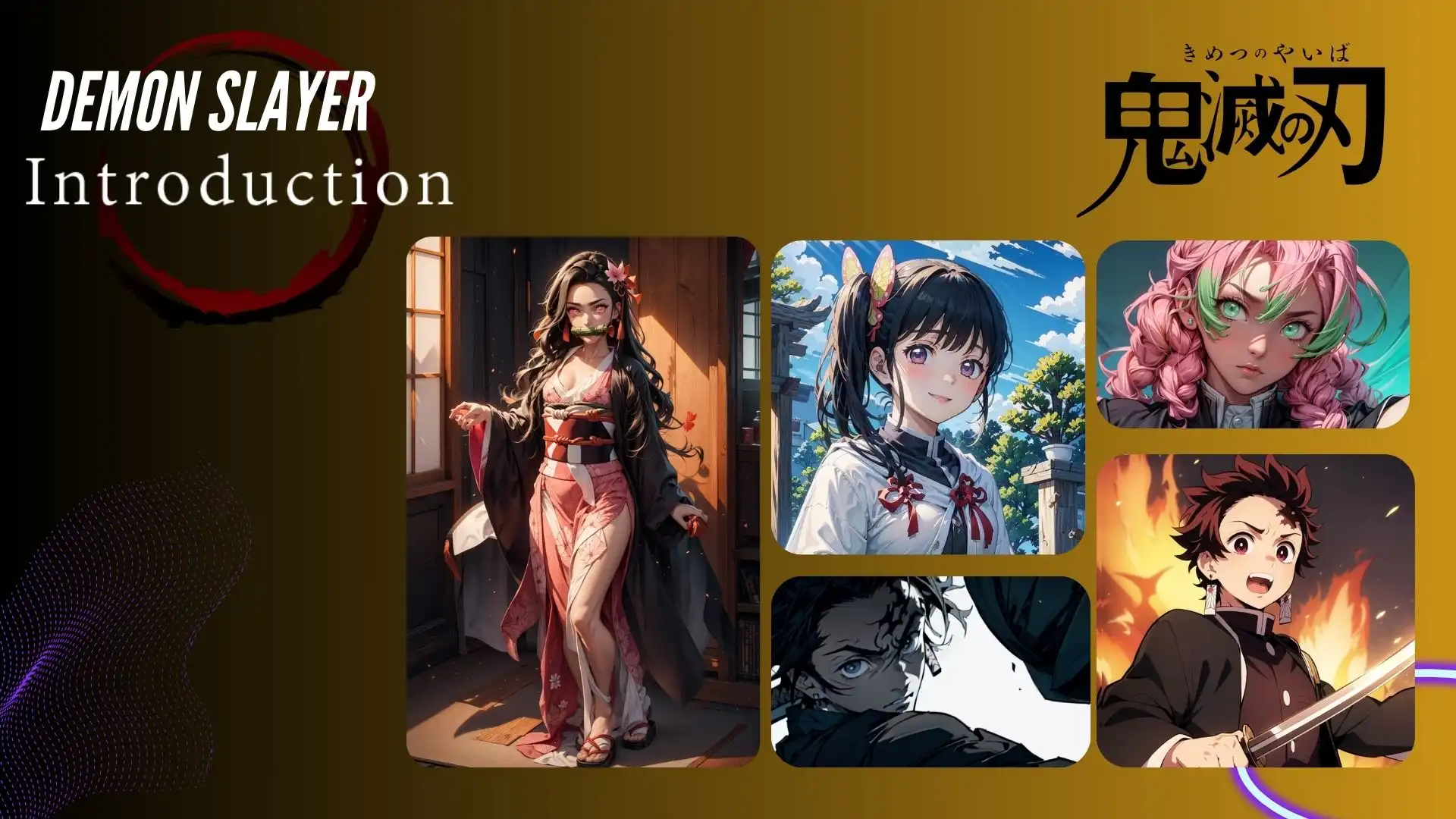 💖 More Additional Features for WorkinTool Image Converter 💖
---
More to Share
In conclusion, drawing a Demon Slayer character like Nezuko is both exciting and rewarding, and an AI Image generator like the WorkinTool Image Converter can make the process even more enjoyable. By combining your creativity with AI technology, you can bring your favorite Demon Slayer characters to life in your own unique style. It can also provide you with higher-quality image content in the shortest time possible. All you have to do is combine your creativity with AI, and you can bring your favorite characters back to life in your own unique style. So why not give it a try and see what you can create?