How to Make a PDF Non-Editable-3 Proven Ways
PDF sometimes contains private and critical information. Making a PDF non-editable is a great way to improve its document security. The guide here introduced three proven ways to make a PDF non-editable. They are:
🤩 Change the File Attributes (The most common and traditional approach)
😘 Add Password to PDF with WorkinTool (Super easy and fast offline way)
👑 Encrypt PDF with ToolRocket Online (Make it without registration or downloading)
What is your choice?
——————————————————- Start Your 2-Minute Reading ——————————————————-
How to Make a PDF Non-Editable–3 Proven Ways
Much as PDF is less likely to edit by nature (compared with Microsoft Word), there are now numerous online or offline tools to help you with its editing. Therefore, an editable feature applies to a PDF presently. So you may ask that how you can make your PDF stay read-only. Here we would like to introduce you to 3 proven ways to make a PDF non-editable.
In this blog, the following topics will be discussed:
Why Need You Make your PDF Non-Editable?
3 Proven Ways to Make a PDF Non-Editable
Other Thoughts
So Let's unroll the scroll.
---
Why Need You Make your PDF Non-Editable?
PDF has been the widely accepted format both in the workplace and at school owing to technological advancement. So it is crucial that the contents in your file remain absolutely unchanged.
For example, opening your file in a PDF editor, you may fail to notice that you mistype some words on it or another staff happens to edit it mistakenly if he or she accesses it. So when this file is delivered to your colleagues or supervisors or students, confusion or even trouble might take place, especially there are some changes to the numbers.
Hence, making a read-only PDF becomes increasingly significant. And lucky for you. We have summarized 3 proven ways to make a PDF non-editable here.
---
3 Proven Ways to Make a PDF Non-Editable
These are three methods of making a PDF unchangeable, proven by us.
1. Change The File Attribute to make a PDF non-editable
This should be the most common and traditional approach to making a PDF non-writable. It is simple to do it since you only need to click the right button of your mouse, find Properties and tick "Read-only" in the Attributes section.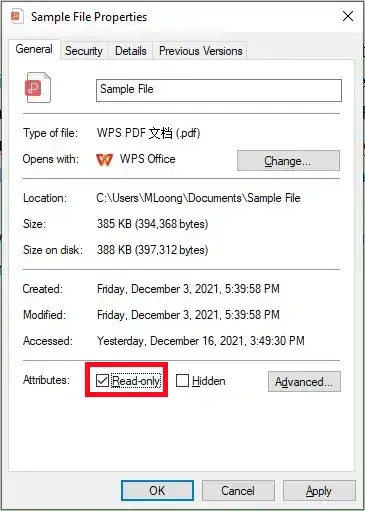 | | |
| --- | --- |
| 💖Advantages | 💔Disadvantages |
| | Attribute easily alterable by others |
📢Attention: Your file is subjected to (un)intentional alterations without additional protection.
2. Use a desktop tool to make a PDF non-editable
As is mentioned above, supplemental protection would be better to keep your file from modification, such as a password. So creating an unalterable PDF safeguarded by a password can be easy as a pie when you install offline software on your PC. To password protect your file, you need only a few simple steps. Here I would like you to meet such a useful tool–WorkinTool PDF converter.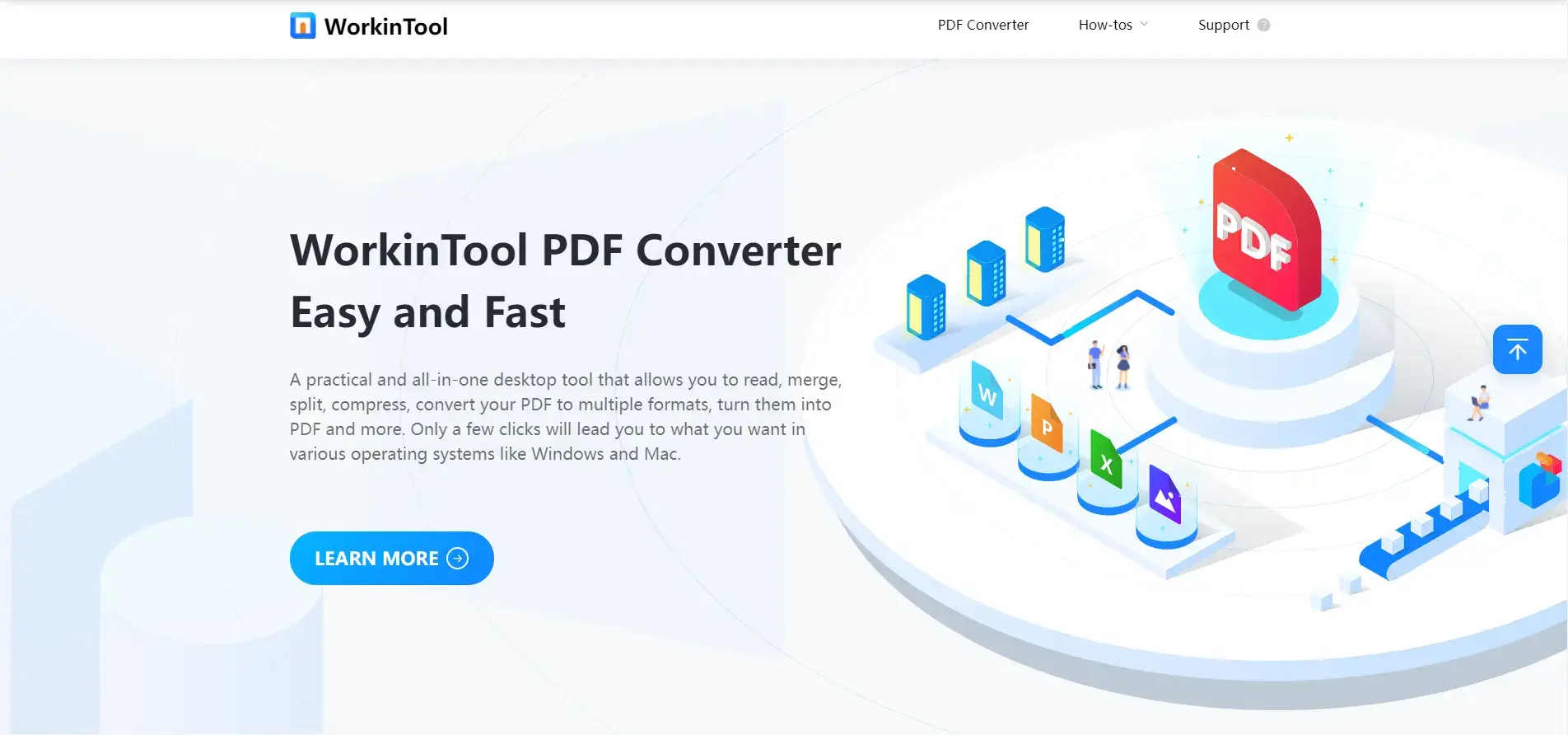 WorkinTool is a practical all-in-one PDF converter designed to resolve your most PDF-related issues. With its assistance, it will be extremely easy for you to add a password to prohibit any correction to your file.
How to use Workintool to make a PDF non-editable?
Find Protect PDF in Tool BOX–Type your password twice in the highlighted area beside the file section below–Click on Protect PDF
If you need a specific guide, you can refer to our article on password protecting PDF for free.
Notes: Entering the password will be a compulsory process when others intend to open and edit your document when you have encrypted it.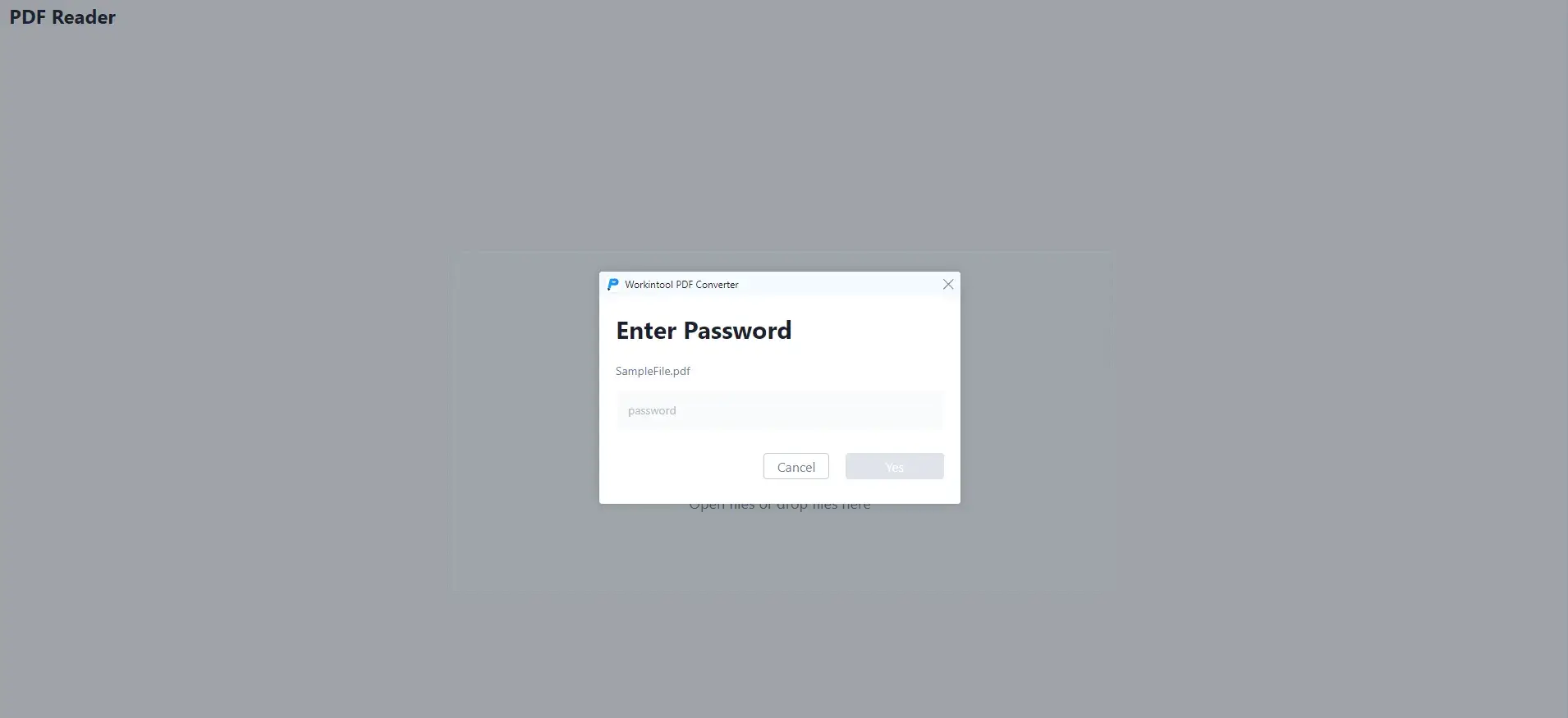 💖Advantages
💔Disadvantages

Easy to use with clear navigation
Password visibility possible
Fast-speed encryption
Batch processing available
Guaranteed data privacy and information security

File preview before and after password insertion
3. Use an online converter to make a PDF non-editable
You can turn to an online converter for help if you want to save the trouble of downloading and installing a desktop tool. A range of these tools can be helpful to save a PDF with a password in it in order to get a non-editable document.
Here let me present you–ToolRocket, the online version of WorkinTool. With all the WorkinTool and other additional features, it allows you to deal with almost every PDF problem easily, instantly and safely.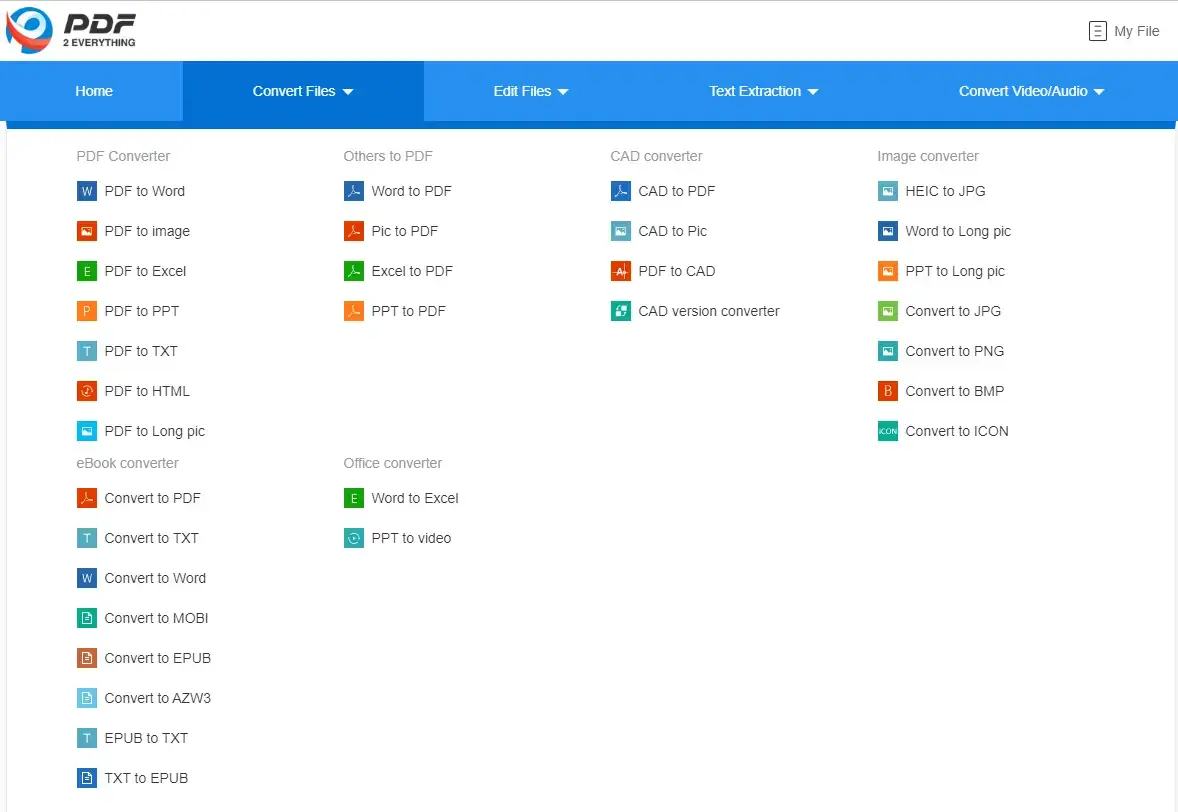 Intending to create a non-writable PDF, you also need to have your file encrypted through the tool recommended.
A Guide for making a PDF non-editable via ToolRocket
Step 1. Tab Edit Files and find Encrypt PDF.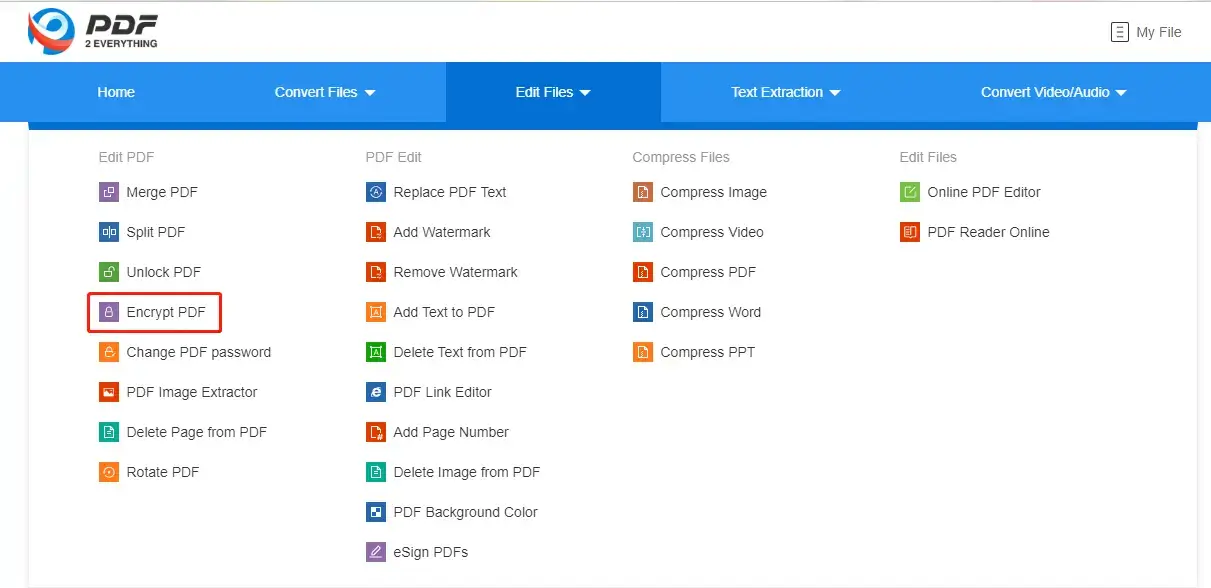 Step 2. Upload your file, type the password in the designated area and click on Processing.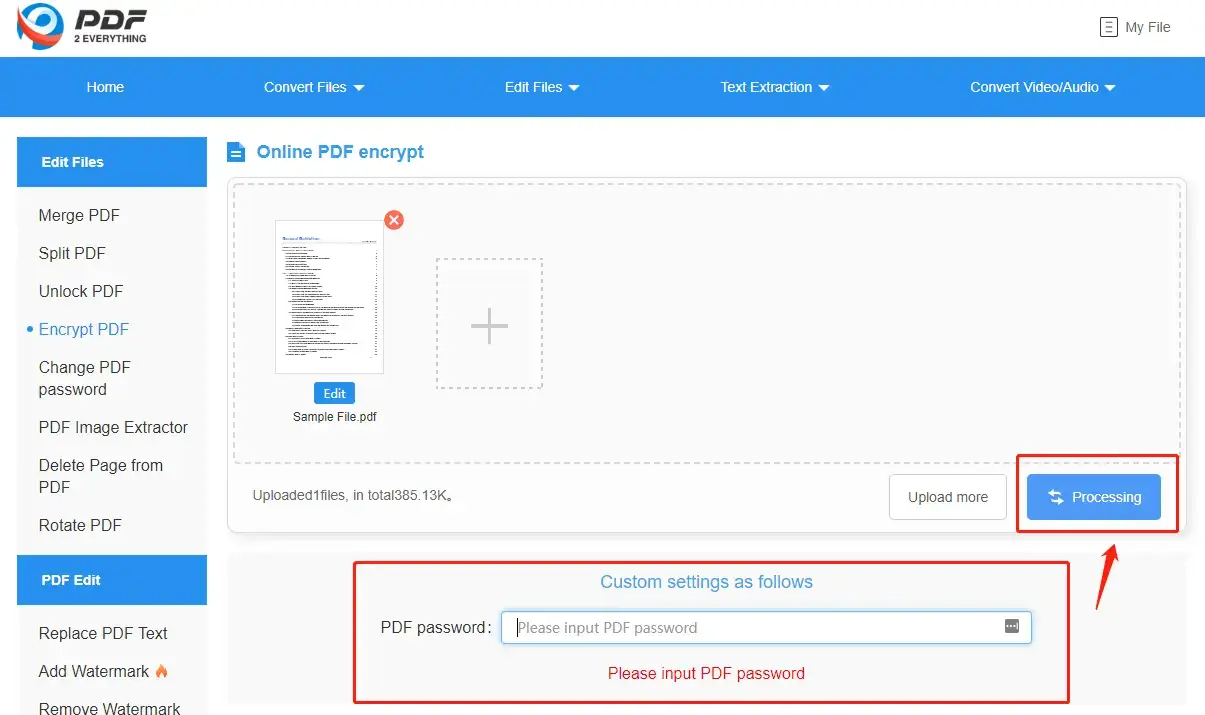 Step 3. Click on Download NOW to get your non-editable file.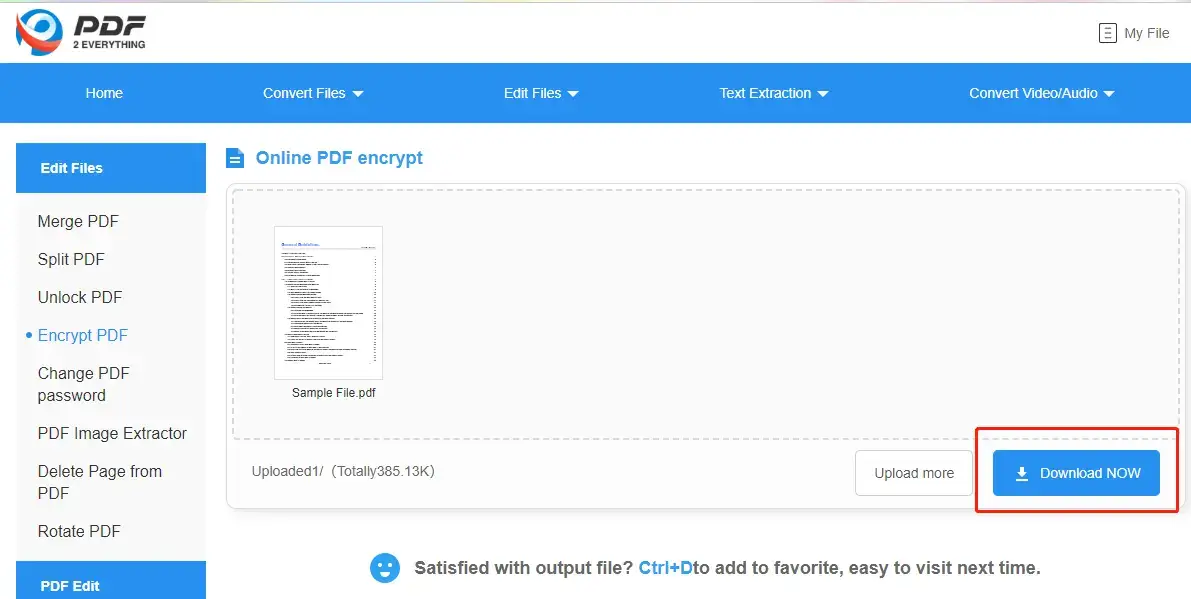 As can be seen, only three steps will lead you to the desired outcome. Your file is now locked by a password to keep others from reading and editing.
💖Advantages
💔Disadvantages

No installation involved
One-time password input only
Batch processing available
Quick Encryption
Other PDF features optional after password addition
Data privacy and information security ensured

Compulsory internet access
File preview unavailable before and after encrypting process
No file(s) without download
---
Other Thoughts
Why should you choose WorkinTool?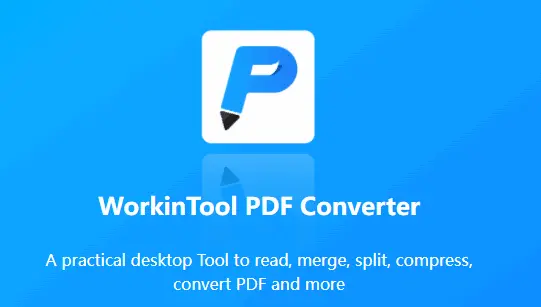 WorkinTool is a lightweight PDF desktop tool with helpful built-in PDF features and it is designed to solve all the relevant problems and boost your working efficiency.
These are the specific reasons for making this option:
Professional: WorkinTool is developed by Shanghai Hudun-Tech Group, a recognized Hi-Tech company specializing in SaaS solutions for more than eight years. We are exceptionally professional when it comes to office tools that aim for working efficiency improvement.
Powerful: WorkinTool is more than a PDF reader. It also allows you to convert, merge, split, compress, rotate, protect, unlock, add watermark to and remove pages of PDF. You can also use it to remove signatures from PDFs. It proves to be a great help in the modern workplace and at school.
Secure: Your safety is our priority. Therefore, we will spare no effort to protect your data privacy and information security.
User-Oriented: Your voice matters. We will listen carefully to what our customers say, doing our utmost to satisfy all their needs and upgrade our products accordingly.
FAQs
1. How long will the password last to make a PDF non-editable?
The password put in your file by WorkinTool is permanent and it can not be readable and writable unless others know it to unlock this PDF.
2. What can I do if I forget my password?
I am sorry that a password is mandatory to unlock a PDF. If a password can not be retrieved, your PDF file becomes permanently unreadable and non-editable. Hence, you cannot edit your secured PDF files without a password.
3. Does WorkinTool contain viruses and adware?
No. WorkinTool is a piece of green software that is virus-free and ad-free. It proves to be safe for your PC or Mac and there are no compulsory commercials before, in and after the process of PDF conversion.
---
Final Thought
Preventing your PDF from others' editing is now an essential skill in modern society. We hope that you can find an ideal solution by reading this article. However, it is strongly recommended that you give WorkinTool a try.
You can leave a comment to share with us your experience with these methods or other ones adopted by you.
Looking forward to your reply.