How to Remove Signature from PDF Free Online/Windows/Mac [2023]
How to remove signature from PDFon Windows/Mac/online for free? Both electronic and digital signatures are used to indicate approval and ensure document security. However, the two kinds of signatures differ slightly in form and usage. Electronic signatures are easy to use and edit. It can be removed easily. But clearing digital signatures is not the same as simple. You can try the mentioned three tools to remove the electronic signature, which provides all-around PDF processing solutions.
🌟 WorkinTool PDF Editor Online [100% free tool to easily remove PDF signature online]
🌟 WorkinTool PDF Converter [Faster and safe tool to delete signatures from PDF on Windows]
🌟 Adobe Acrobat [Professional tool to remove digital/electronic signatures from PDF on Mac]
How to Remove Signature from PDF Free Online/Windows/Mac [2023]
Many individuals and entities use PDF signatures to indicate approval or enhance document security and authenticity. There are times you want to sign a PDF document but insert a signature in the wrong place. Or sometimes, you need to remove someone else's signatures from a PDF document so that you can modify and edit it again. Deleting signatures from PDFs may sound easy. However, it is not that simple, especially for PDF signatures embedded in pages and digitally signed based on PKI. Without a reliable PDF editor, it is hard to figure out how to remove signature from PDF for free efficiently. Luckily, you are on the right page! This article will share some insightful information on deleting electronic signatures and digital signatures on Windows/Mac/online for free. Head further to learn more!
---
1. How to Remove Signature from PDF Online Free
If you don't want to download or install a third-party tool on your PC, you can hunt for online solutions. To know how to delete signatures online, just check WorkinTool online PDF Editor and PDF to Word converter to do that. The operations steps are the same as that of the desktop tool, which will be mentioned later. The difference only lies in the variety of features, among which the desktop version equips more advanced functions than the online PDF editing tool.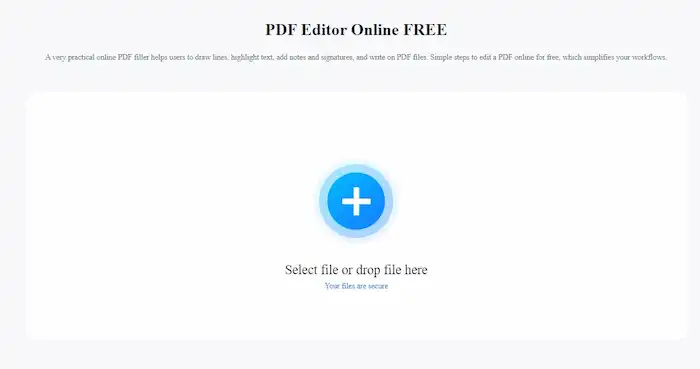 Here is how to remove signature from PDF for free with WorkinTool online PDF editor.
Firstly, head to this online PDF editor and upload a PDF file you want to remove the signature from.
Secondly, click on the signature and press the trash can icon.
Finally, press the downward arrow button to save your PDF files.
Still, go to WorkinTool PDF to Word converter to convert your PDF files to Word documents, then remove the signatures and save them in PDF format if the signature is embedded.
---
2. How to Remove Signature from PDF on Windows
You need a reliable PDF signature remover to clear signatures from PDF files on Windows. WorkinTool PDF Converter can help you to achieve that in the easiest way. This Windows PDF editor allows you to unsign a PDF and edit signed PDF files without breaking a sweat. A range of PDF editing software avail users of features with a certain number of charges. But WorkinTool PDF Edit is an entirely FREE tool, which sets no limitations. You can effortlessly remove electronic signatures and embedded signatures from PDF (Signatures embedded in images excluded). However, if you use tools in Convert to/from PDF or Tool Box, you can only process each file within 0.5 MB for free.
Here is how to remove a signature from PDF for free using WorkinTool.
Firstly, open WorkinTool PDF Converter and upload a PDF document in View & Edit > PDF Edit.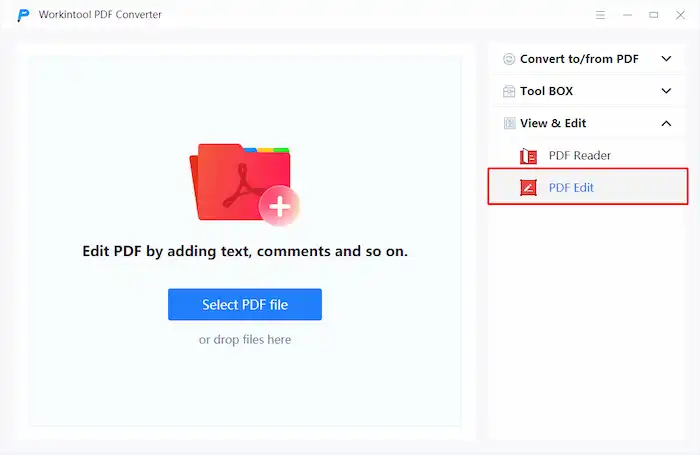 Secondly, search for the signature you want to remove and click on it. Then press the upper trash can icon.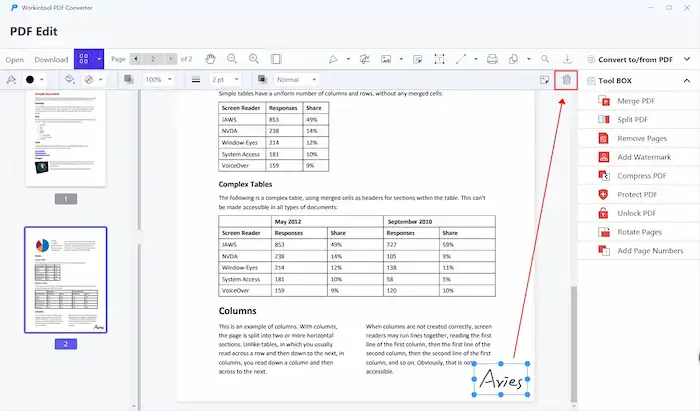 Finally, click on the downward arrow icon to export your PDF file.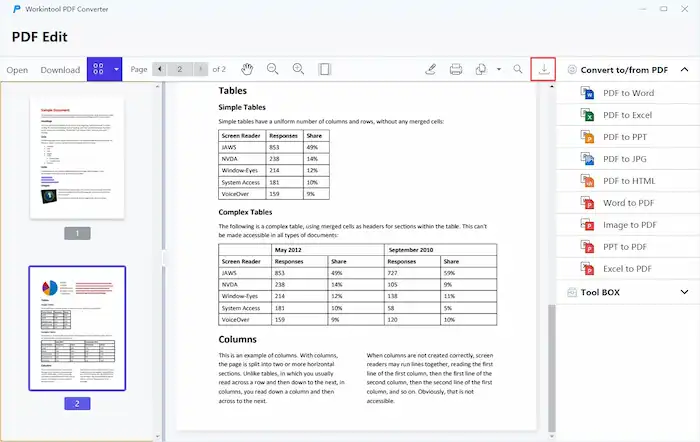 Additional Tips
If the signature is embedded in PDF pages, you can't delete it directly. In this case, WorkinTool supports you in converting PDF to Word. Then the signature will show on the PDF page as an image. After that, you can clear it from PDF documents and edit it again. Here is how to remove signature from PDF document if it is embedded.
Find Convert to/from PDF > PDF to Word in WorkinTool, and upload a PDF file.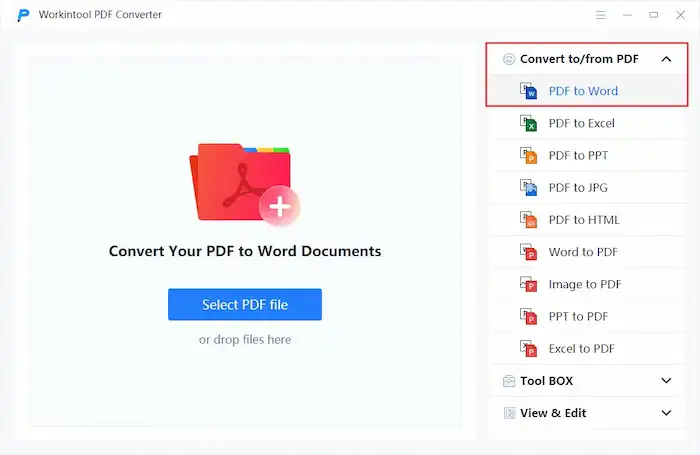 Click Convert, and the converted Word file will be automatically saved to your PC.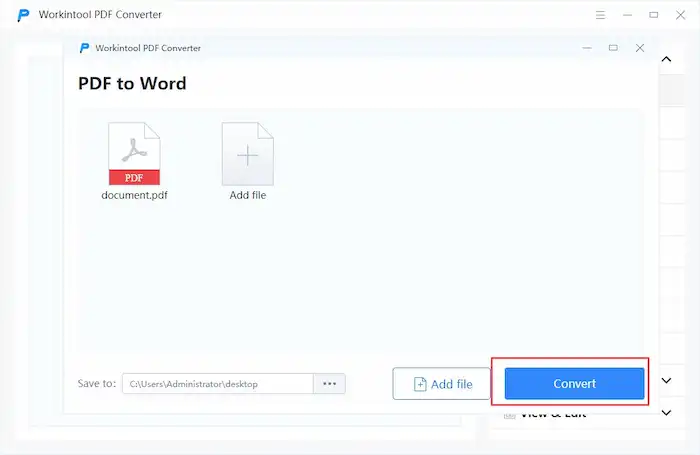 Open this Word document in Microsoft Word, right-click on the image signature, and hit Cut.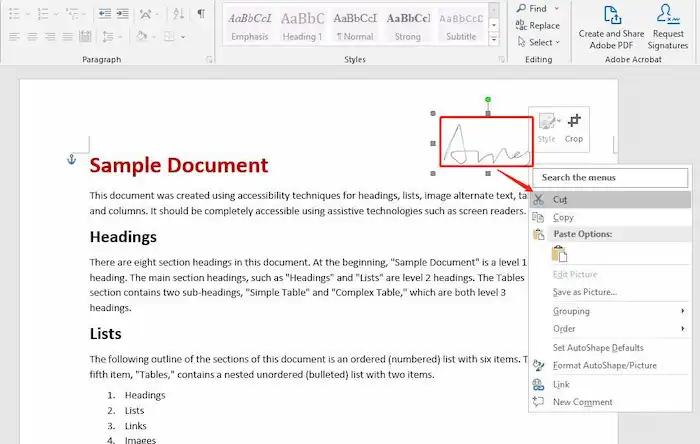 Click File > Save as, and save the document in PDF format.
In addition to removing PDF signatures, it also enables you to make further edits. Check the table below to learn more.
---
3. Delete Digital Signatures on Mac via Adobe Acrobat DC
Digital signatures contain encrypted information like digital IDs. Unfortunately, although Mac has the built-in PDF reader Preview, it is unable to clear digital signatures from PDF documents directly. Once you add a digital signature to a PDF and save it, the signature will be locked, and you can't edit it again. In this case, Adobe Acrobat can solve this problem. Since Adobe Acrobat is compatible with both Windows and Mac, Mac users can apply this comprehensive tool to unsign PDF signatures if they add a signature wrongly or forget the digital ID password. Here is how to remove signature from PDF with Adobe Acrobat.
If you are the one who signed it or has the key, follow the steps below.
Open the PDF document, find Tools, and select content.
Then select the Objects, click on the signature field, and click the Delete Key.
If you have forgotten the digital ID password, you can detach the digital ID in Adobe as well.
Firstly, open Adobe Acrobat and click on Edit in the top toolbar.
Secondly, navigate to Preferences > Signatures > Identities & Trusted Certificates > More.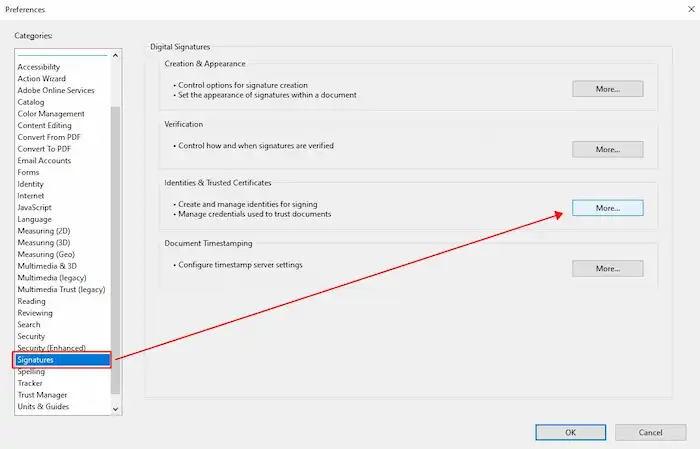 Finally, click on Digital ID Files > Detach and upload a PDF file you want to remove digital signatures.
📢Notice: you can remove the digital signature and detach the digital ID if you are the signer. If not, request the signer to do that.
---
Summing up
An electronic signature is usually signed, drawn, or typed in a digital form to indicate that an individual or an entity has agreed to an agreement, business contract, or other official documents. An e-signature can be an image, a drawing, or other text written with a stylus, mouse, and keyboard. It is easy to change and alter this kind of signature. A digital signature, however, is not that easy to tamper with. This type of signature is based on PKI (Public Key Infrastructure) to ensure the data security of signed files. In general, PDF documents with a digital signature can't be edited if you are not the signer. It uses a digital certificate to ensure the high security and authenticity of a PDF file.
Before learning how to remove signature from PDF, we have to know what is the difference between digital signatures and electronic signatures first. Then we can act according to circumstances.