Increase Video Volume on Windows Easily and Quickly
This video editor helps you increase video volume in seconds. With it, you can raise the volume of the video to four times the maximum. It also allows you to adjust the volume of the video clips or portions of audio in a video. It is free to use without ads, viruses, watermarks, etc. Other video editing and converting tools are also accessible here.
How to Increase the Volume of a Video on Windows | An Easy Solution
Sometimes we encounter this situation, the recorded video or downloaded video still sounds slight even when the volume is turned up to the maximum. In this case, you can use video editing software to turn up the sound and synthesize it. Or you can take out the sound and put it into the audio processing software to raise the volume separately and synthesize it again. But it seems that the first method is more convenient and faster. In this post, I'll show you how to increase video volume on Windows11/10 in the easiest and fastest ways. Helpful and free video editors are accessible here.
How to Increase Video Volume on Windows for Free
There are countless video editing tools on the Windows system. However, it is indeed time-consuming to recognize a genuinely effective and free one. The desktop tools introduced here are free, safe, and easy to use. Both of them can make a video louder in excellent quality. You can choose one to install according to their different features. Professional and reliable software companies develop them, so you can download and use them without worry.
📌 Make Video Louder with WorkinTool VidClipper
WorkinTool VidClipper is an all-around video editor that can cope with all kinds of video hassles. New to the field, it offers all users a long-term free trial without restrictions. There is neither an extra request to download the edited video nor the product watermark on the converted video. All the materials and features are 100% free to use. Compared to some complicated video editing software, it is also relatively friendly to beginners. To change the video volume, WorkinTool VidClipper can increase the volume of a video four times. You can also use it to lower the video's audio, add fade-in and fade-out effects, remove background noise from the video, etc. It asks for no registration and guarantees your personal information and data security to the greatest extent.
How to increase video volume with WorkinTool VidClipper?
Step1. Open the software and select +New Project to create a new task.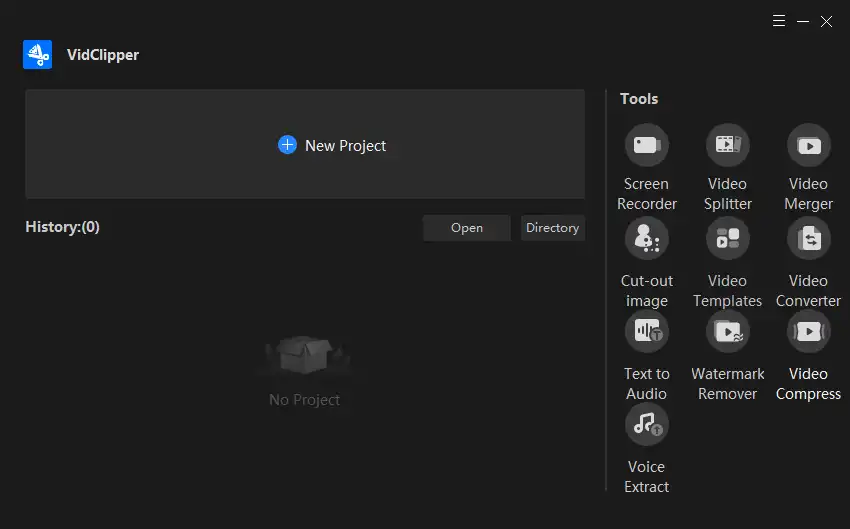 Step2. Import your video from the folder or drag and drop it directly. Then add it to the video track to edit.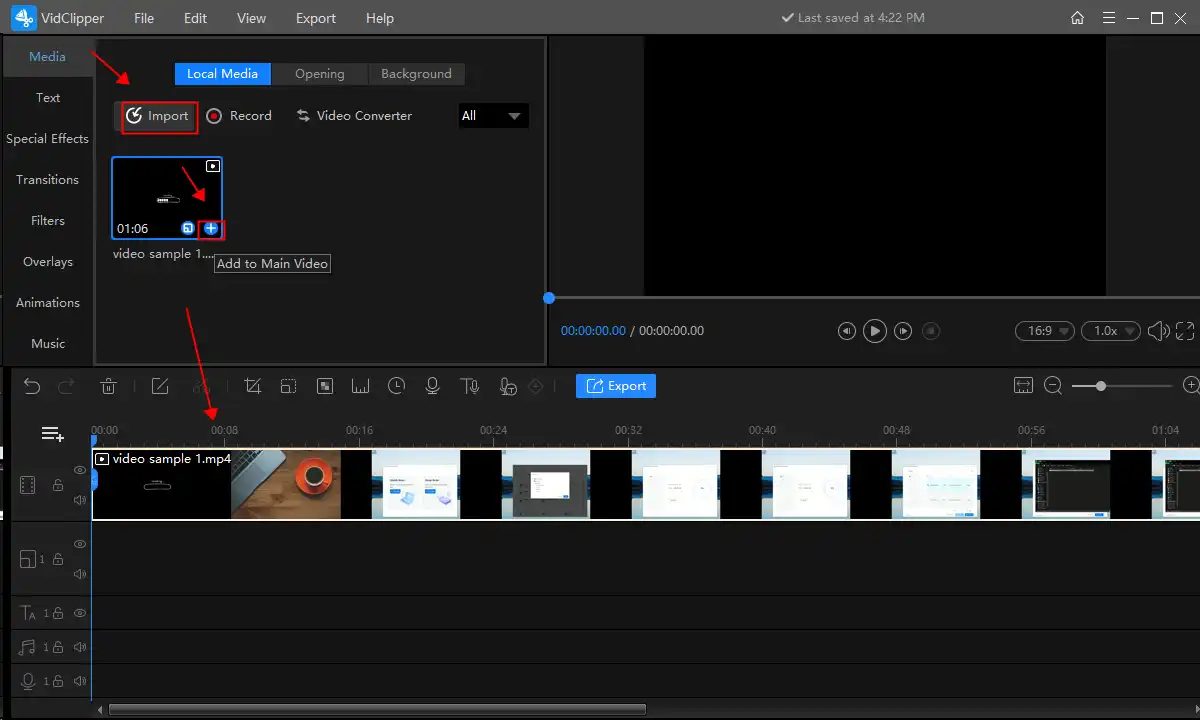 Step3. Left-click the video in the timeline, then select audio>volume to make the video louder.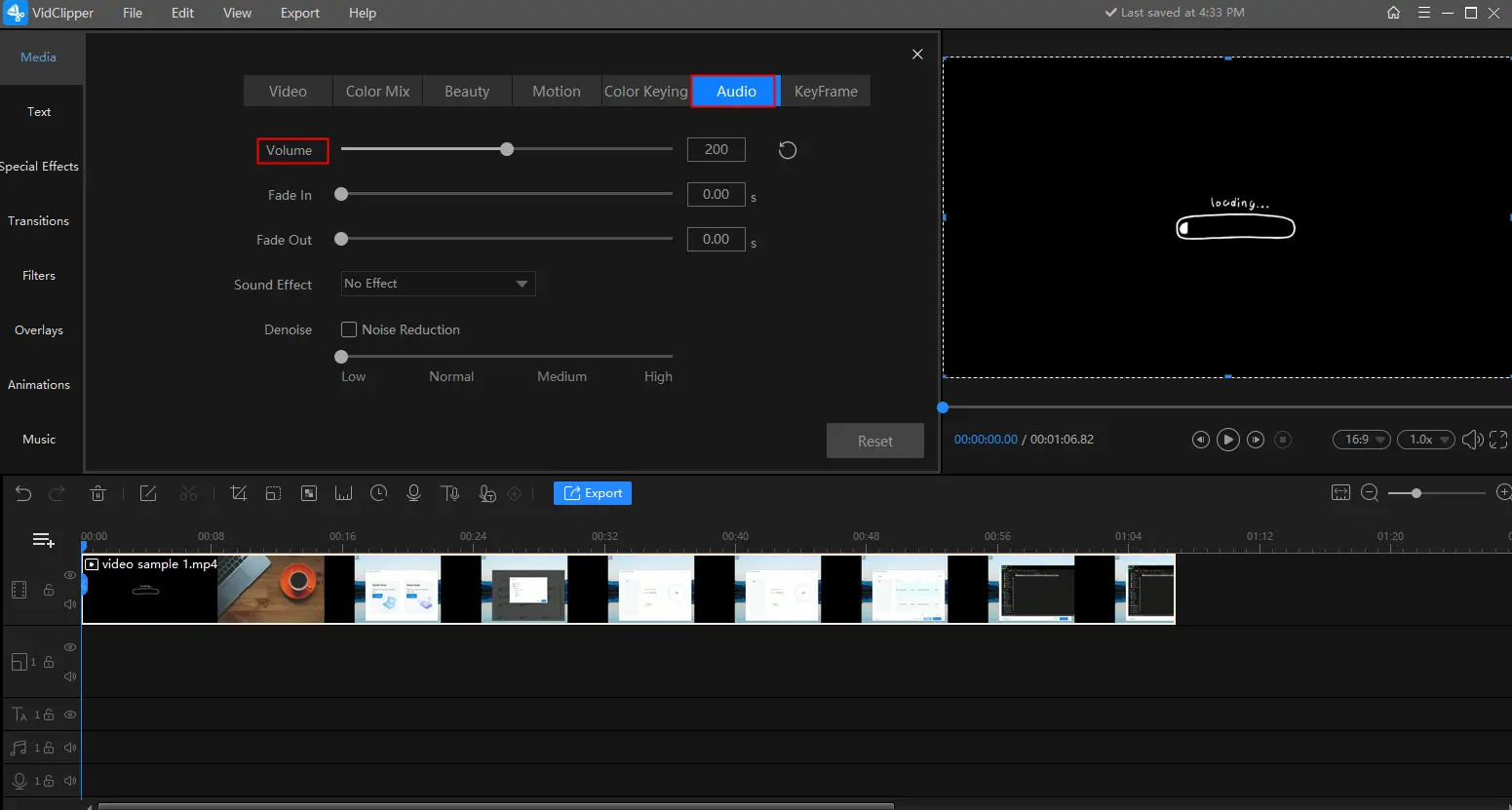 Step4. Click the play button to preview the changes, then paste Export to determine the quality, format, and location of the new video and save it.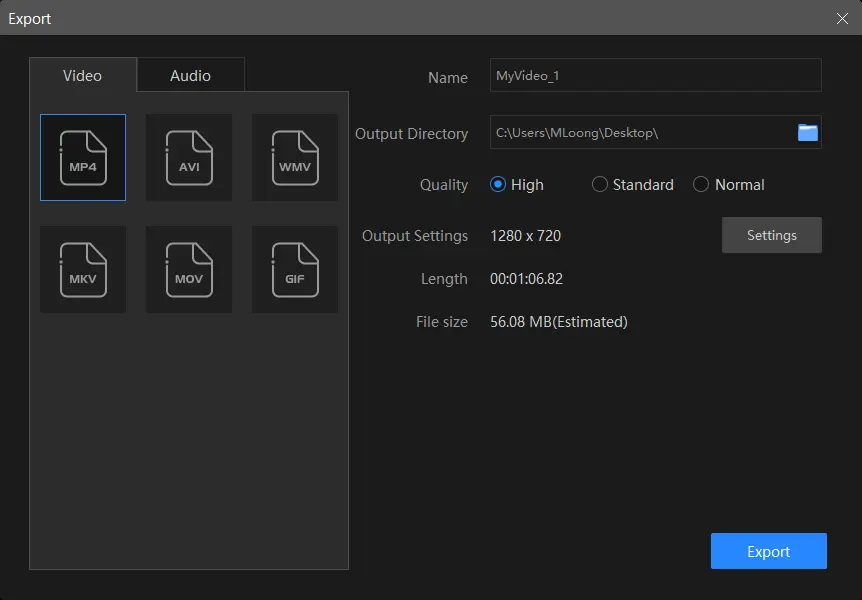 ✅ Reasons to Have It
Free with no restrictions
Increase the volume of a video easily and quickly
Multiple audio modes and effects to choose
Equipped with nearly all video editing and converting tools
Free of ads and viruses
No watermark on the edited video
❎ Reasons to Decline It
Available on Windows only
Limited video editing material
More to Share: How to Increase the Volume of a Video Clip
If the sound in a video goes in and out, you can also balance it using a video editor. The recommended tools also allow you to adjust a portion of the audio or the volume of a video clip. You can trim the video first, then adjust the volume of the video fragments. See how to raise the volume of a video clip here.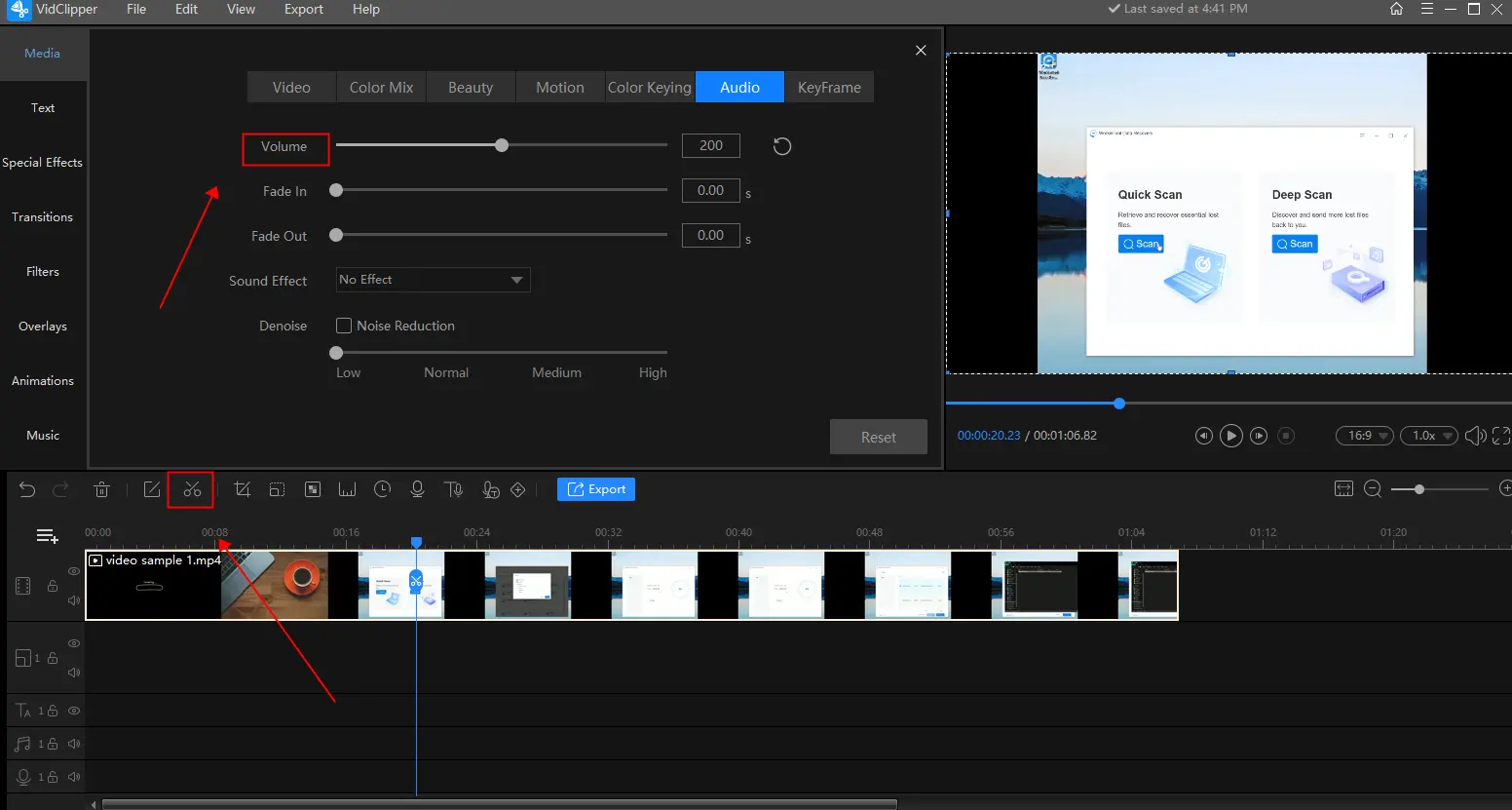 Step1. Select the specific time of the video you want to trim, then split the video by clicking the scissors icon.
Step2. Left-click the video clip. Select audio>volume to raise the voice.
Step3. Preview the audio volume in a video, then press Export to save it.
📌 Increase Video Volume with Filmora
Filmora is a professional video editor for Windows and Mac developed by Wondershare. Filmora can be said to be one of the best alternatives to Premiere. With professional video editing tools, beginners can easily make vivid and delicate videos. It helps you make the video volume higher at random. You can raise the volume to 12 DB at most. Despite increasing volume on a video, you can also change the voice pitch, denoise the video, voice over the video, etc. Unfortunately, to use it at no cost, you can only get the edited video with watermarks. Also, exporting a video in 4K is unavailable for free users. To successfully save the changed video to your folder, you must also create and log in to their account.
How to increase video volume with Filmora?
Step1. Launch Filmora, then choose to create a new project on the user interface.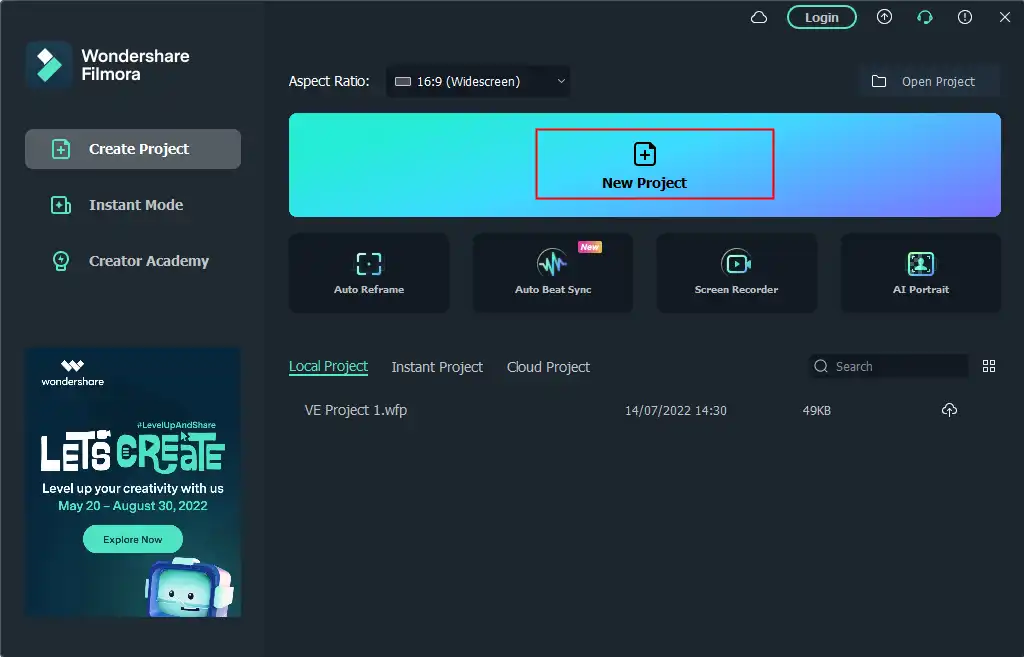 Step2. Drag the video material to import. Then right-click the video on the track. Select Adjust Audio to increase the volume.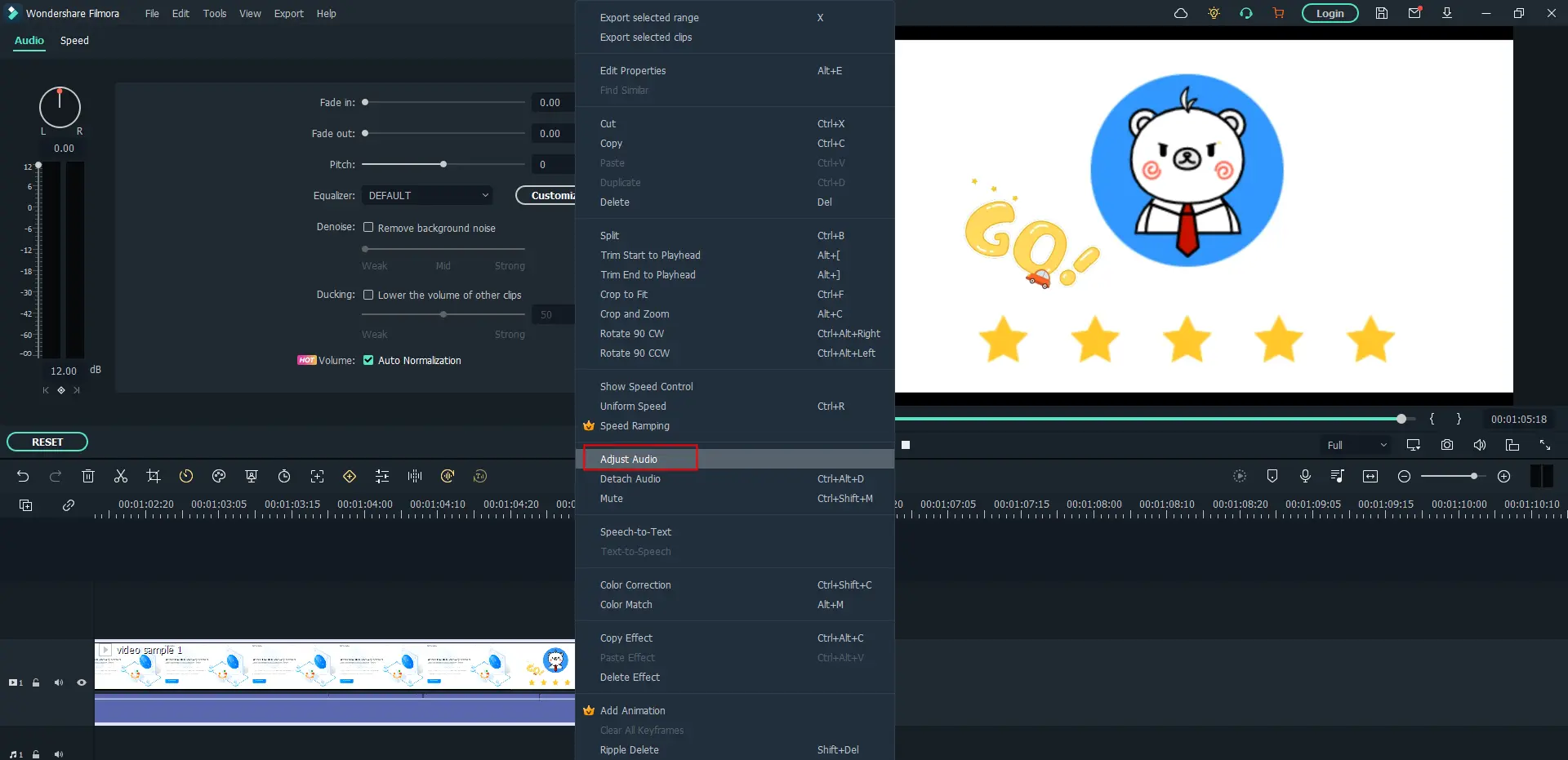 Step3. Preview the result, then press OK and select Export to save it. Choose Export with Watermark if you're unwilling to subscribe. To continue, you must also create and log in to your Wondershare account.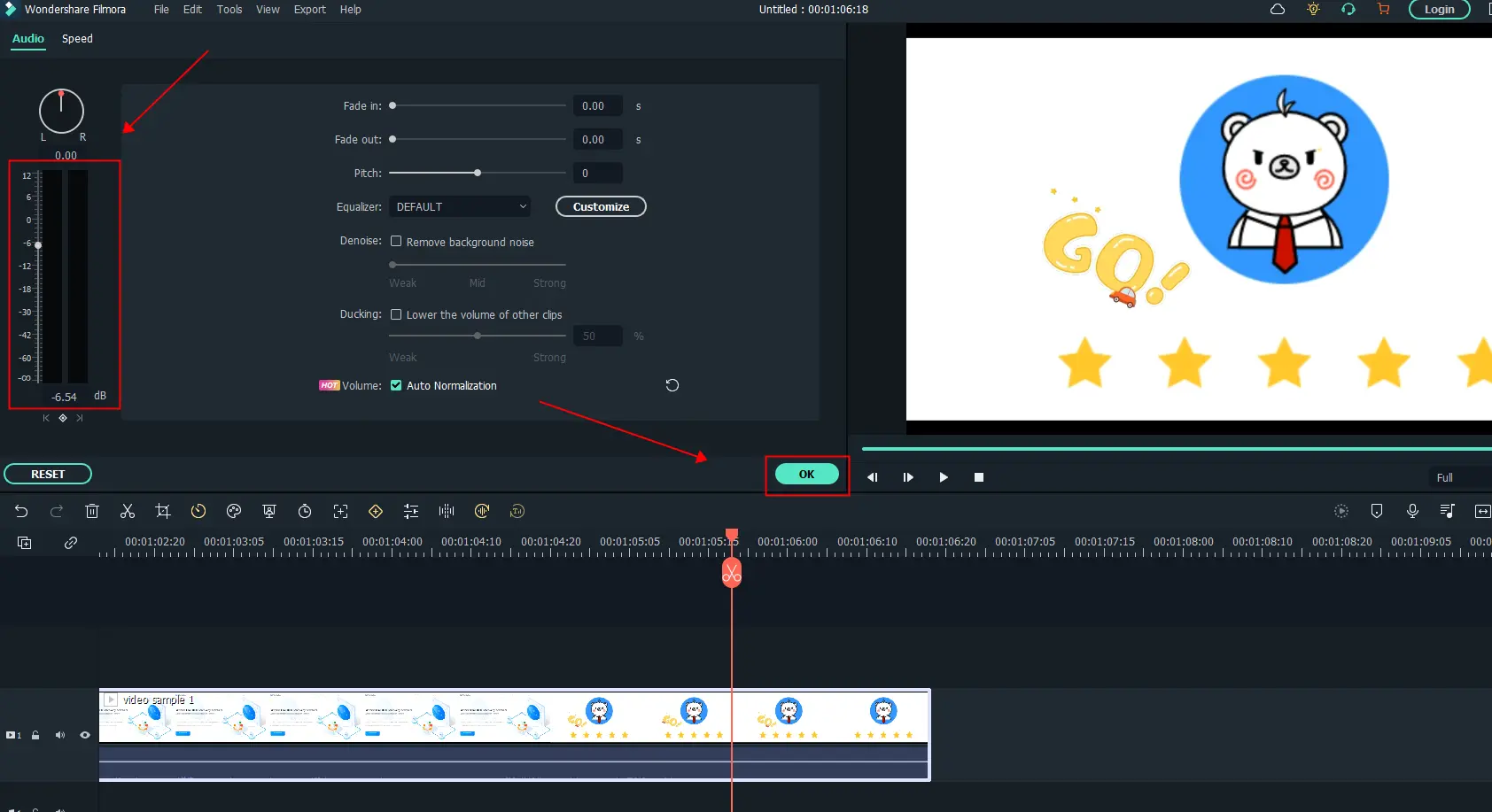 ✅ Reasons to Have It
Professional video editing tools
Audio decibels are selectable
Multiple video formats suitable to upload
No ads throughout the operations
Support various devices
❎ Reasons to Decline It
Watermarks on the edited video for free users
Only for editing videos
Need Wondershare account
More to Share: How to Normalize the Volume of a Video 
The adjustment of video sound is subjective. The right voice you think may not work for other viewers. Filmora provides you with an intelligent feature; that is, it can automatically normalize the audio of a video. Just open the auto normalization button. It can turn the video volume to be acceptable to most people. With this feature, you can quickly adjust the video voice.
Final Verdict
In this article, I elaborate on how to increase video volume to make video louder on Windows. Practical and costless video editing software is available here. Video editing is one of the most popular industries right now. I'm convinced that the brilliant video editing software recommended here can make your work more effective with less effort. Have a trial to figure out your problem right now.