How to Create Your Own Watermark Easily
If you want your work to be protected from unauthorized use, then you must add watermarks to your work. Videos or images with watermarks can not only hinder others from attempting to steal, but can also be easily recognized after being stolen. So how to create your own watermark? Come and read this article quickly!
How to Create Your Own Watermark Easily
Now, more and more people like to share their lives on social platforms, which are also diverse, such as WeChat, Facebook, Ins, or TikTok. Most users will edit their photos or videos and publish them on these social platforms. As life becomes increasingly wealthy, there is also a problem that comes with it, which is the issue of copyright.
If the images or videos you post on the platform do not include proprietary watermarks, others will likely reprint and abuse them. You certainly don't want your own work to become someone else's work! So, how do you create your own watermark? This post will show you four free ways to create a watermark on images or videos.
WorkinTool Watermark Eraser is a professional image and video editing software. It has some simple image or video processing tools, such as cutting or rotating. Its main function is still to process watermarks. You can use it to add or remove watermarks to images or videos easily. The interface of this software is very simple and easy to operate, making it very suitable for beginners. More importantly, it can be used for free. It supports users to edit and save images smaller than 500 KB and videos smaller than 10 MB for free, without adding new watermarks.
Supported on Windows.
Free to edit images within 500 KB and videos within 10 MB.
Easy to get started.
Insert unique text or image watermarks with no hassle.
No ads or other watermarks on it.
🚖 Ways to Create Your Own Watermark:
Step 1. Download it and open it on Windows. Add a watermark to an image or video, then import your file.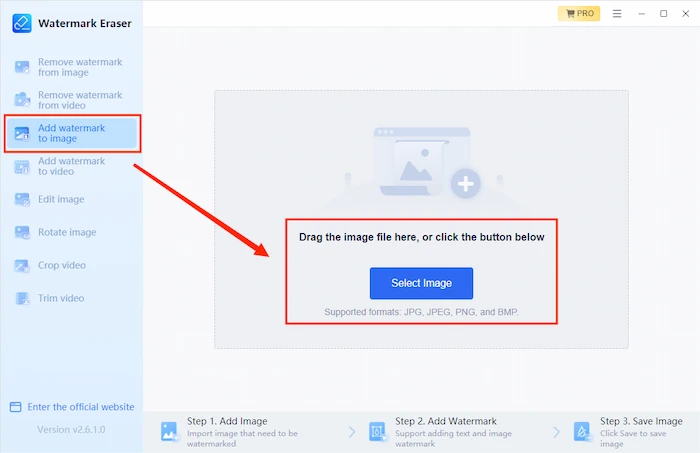 Step 2. Select Add text watermark or Upload image watermark.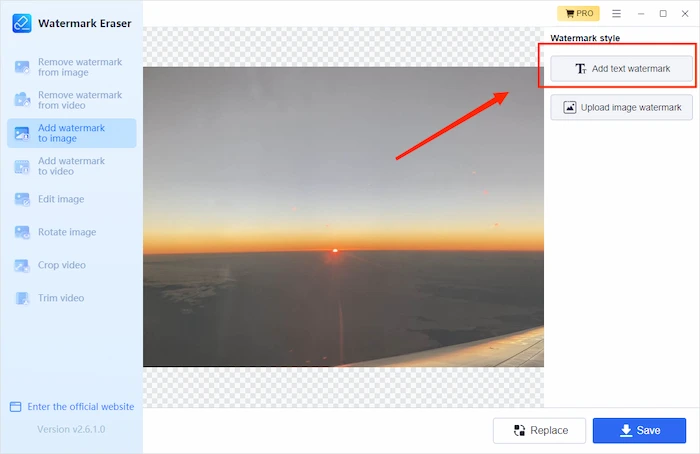 Step 3. Enter the content of your watermark. Select style and position. Then click Save.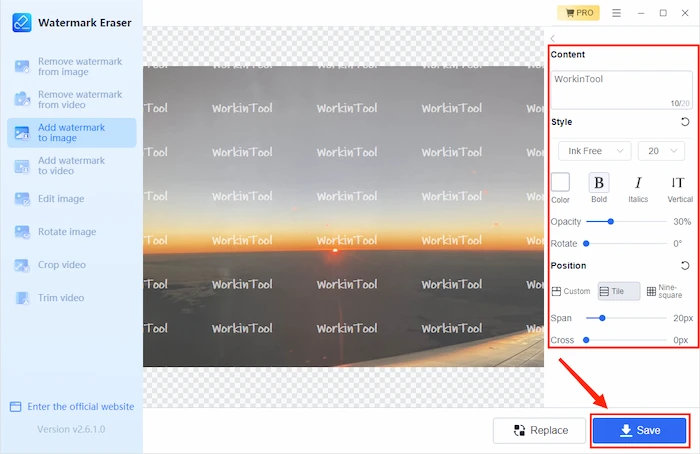 Canva – Create Your Own Watermark Online Free
Canva is a free graphic design online platform that allows you to create social media posts, videos, cards, flyers, course plans, photo collages, and more. It provides users with a large number of free design templates. You can upload your existing designs or select your favorite ones from its vast library of materials. Although it has many functions, the operation is very simple, and you can even drag and drop images directly into it. If you want to design a personal logo full of art, you must give it a try.
🚋 Guide to Generate a Logo Using Canva:
Step 1. Open the page on your browser and click Logo.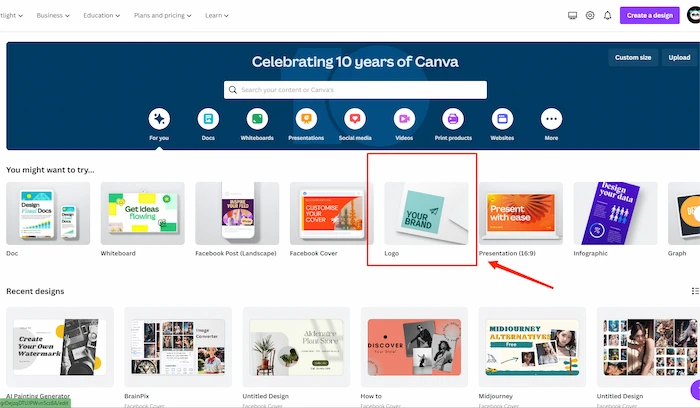 Step 2. Select the logo style you like. Then, enter the words you need to replace the text in the template.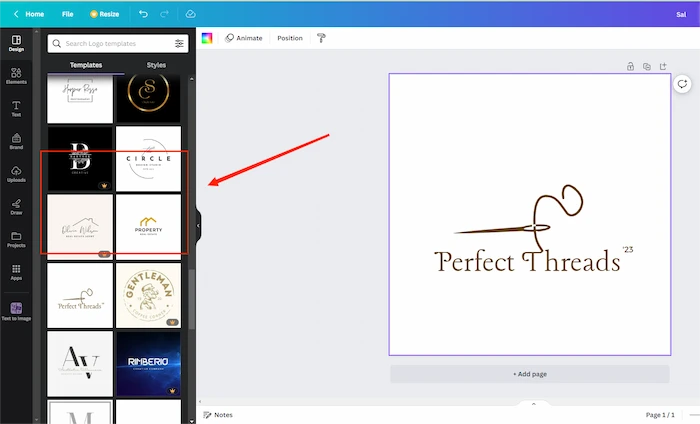 Step 3. Once you finish the design, click Share to download it or share the logo with another platform.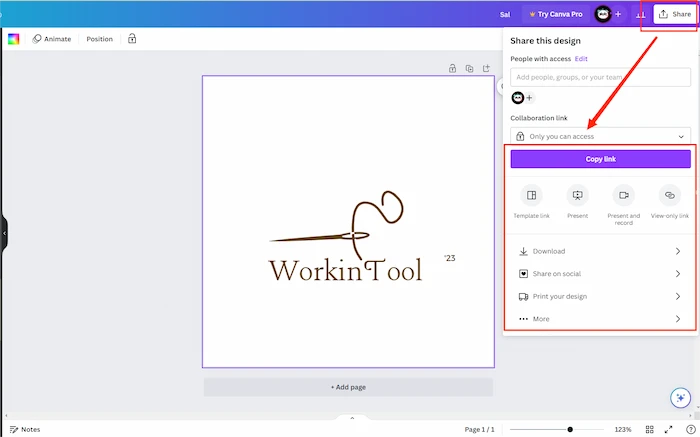 Photos – Add a Signature to Photos Without Apps
The most convenient way to quickly add watermarks to images on an Apple phone is to edit the images directly in the Apple album. Most Apple users know that the built-in album on Apple phones also has some simple image editing functions, such as cropping images, adding filters, extracting character images, or adding watermarks. It is completely free and does not require you to download any software, nor does it require network support. Even if there is no signal on the phone, it does not affect your ability to edit your pictures.
🚀 Steps on How to Create Your Own Watermark:
Step 1. Open the image on your iPhone album. Find Edit.
Step 2. Tap the pencil icon in the top right to open the Markup page. Then, tap the "+" icon in the bottom right and choose to add Text or Signature.
Step 3. Enter your desired words, then click Done to save your watermarked picture.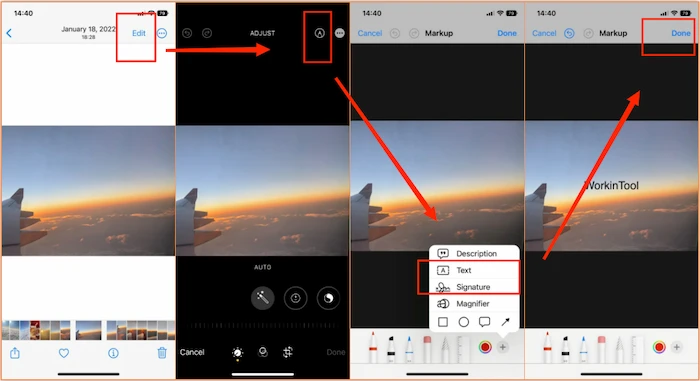 Fotor – Create Your Own Watermark With Different Styles
Fotor is a versatile image editor. It is suitable for multiple devices like online, Android, and iPhone. It has many image editing tools, and the version suitable for mobile phones has the most basic image editing functions, such as cutting, rotating, color adjustment, adding watermarks or mosaics, and some AI painting tools. Its watermark-adding function provides various styles of fonts and adds some stickers. And you can use these styles or stickers for free.
🚢 Ways to Design a Special Watermark:
Step 1. Download Fotor on your phone and find Text.
Step 2. Select a tool to create your watermark. Then click the blue button.
Step 3. After finishing the design, click Save to keep your own watermark.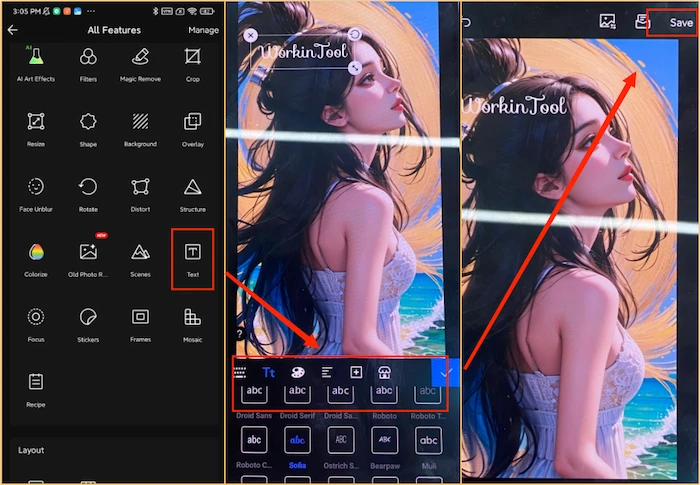 More Questions You May Want to Know
Conclusion
Having copyright awareness is an essential thing. No one wants the pictures or videos they have painstakingly taken and edited to be stolen by others. And without any personal markings, it's not easy to prove that the image belongs to you. Therefore, if you don't want to encounter these problems, it's best to create your own watermark, choose a suitable tool, and add watermarks to all your artwork.