How to Add Text to a Photo on Windows, Mac, and Phones
How to Add Text to a Photo on Windows, Mac, and Phones You might encounter countless situations where you need to add text to a photo but don't know how. You might want to insert text into your pictures as a watermark or just add a couple of letters for art. For whatever reason you want to… Continue reading How to Add Text to a Photo on Windows, Mac, and Phones
How to Add Text to a Photo on Windows, Mac, and Phones
You might encounter countless situations where you need to add text to a photo but don't know how. You might want to insert text into your pictures as a watermark or just add a couple of letters for art. For whatever reason you want to add text to an image, well, thanks to the developing technology, all these issues can be handled relatively quickly.
However, if you add text to a picture, you can do it with any drawing tool. However, if you want to add a beautiful font that does not affect the quality of the original image, you will need to seek help from professional software. You must think that, with tons of image editing tools on the market, it cannot be that hard, right? If you only want to pick a random device to finish the job, then yes. However, if you want to find a tool that is free to use and also covers all the features you might need to type in pictures, it is still pretty hard. We will give you this detailed list of tools and methods to add text to a photo. Now, check this out.
---
How to Add Text to a Photo on Windows

Since Windows systems have taken the most share of the market, the first tool we put on this list will be the video editing tool that works on Windows. Here we give the ultimate tool to deal with every watermark problem – WorkinTool Watermark Remover. You may wonder how a watermark remover tool can help you with adding text. Well, except for removing unwanted watermarks from images and videos, WorkinTool also increases functions to add watermarks, and that includes text watermarks, of course. You can customize your unique text watermarks by using the multiple options it provides you. Also, if you are not using text as watermarks, you can try the image editing features to have an artistic effect. It is totally your call.
The convenience is also one of the reasons I recommend it. With a clean interface and the most straightforward operation, whether you are a newbie who hasn't edited images before or a well-experienced in this area, you can all enjoy the great pleasure it can give you. No learning curve at all. But most importantly, this very tool is 100 % FREE to use all the functions.
Now, let's see how to use it to add text to a photo with ease correctly:
The first step in adding text is to figure out what your purpose is. Because there are two methods in the tool to help you insert text into the picture, there are some differences due to the effect you want it to be.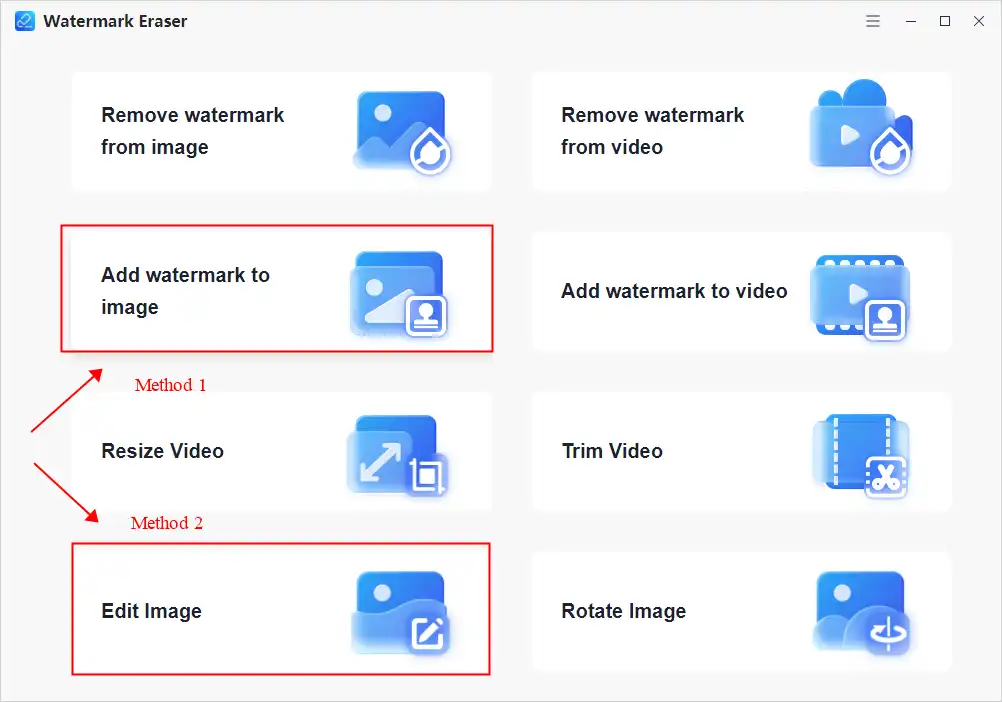 Method 1: Add text to a photo as a watermark.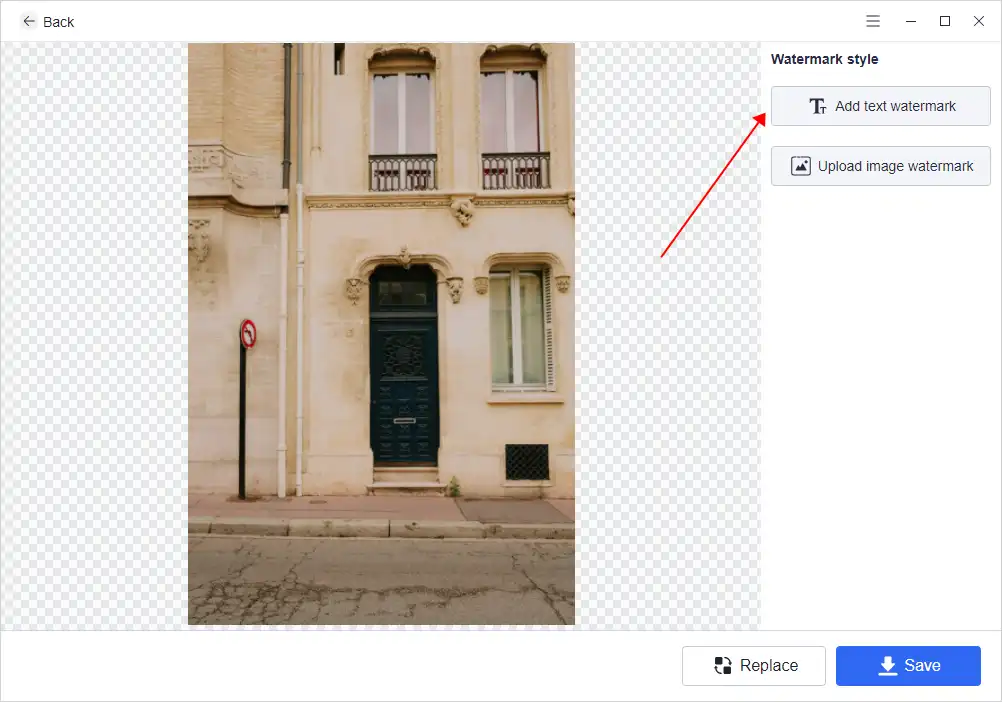 Click 

Add Watermark to Image

 on the main page.

Insert your picture and click 

Add text watermark

.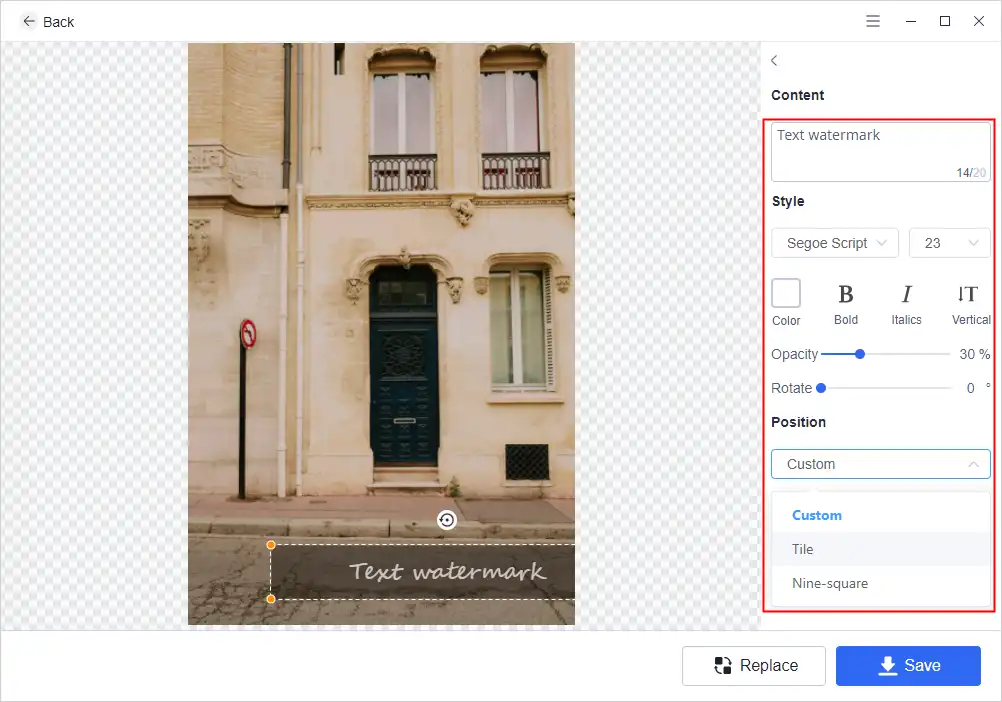 Enter your text watermark in the box and adjust the font, size, color, location, and other details.

Then you can export it to your computer.
Method 2: Add text to beautify your pictures.
Find the last option to 

Edit the Image

.

Input the target image and click on the 

Text

 icon on the right bar.

Use all the custom features to create your text in the picture. Multiple text bars are available.

Lastly, you can now save the edited image to your computer for later use.
🎉 More WorkinTool Watermark Remover Features 🎉
---
Tools to Type on Mac for Free
If you are using a Mac instead of a Windows system computer, then this app will be more accessible for you to apply. Now that without the trouble of downloading a third-party app, you can directly use the Preview app to type in the images you want. You can find it right on the Mac and use it to edit your pictures right away. Here is how to add text to a picture using Preview:

1. Open Finder on your Mac and input the picture that you want to add text.
2. Click the Tools button at the top screen and find the Text button from the drop-down menu.
3. Tap the picture screen to create a text box and then type your text.
4. You can click the A button at the top to choose the size, font, and color of your text.
5. Finally, click File to Save your photo with text.
---
Mutual Ways to Add text to a Photo on Android and iPhone
The last method on how to add text to a photo is to do it on mobile devices. This is a mutual way to work on both Android and iPhone. And it is totally free. Since it is already 2022, all Android and iPhones are equipped with the Photos app. You can use the Markup or text feature in it to finish the job. But you should know that this feature is fundamental. You cannot change the font, only the color, and size. Fortunately, it is entirely free and can meet the needs of users to add text.
Since the operation to add text is basically the same on Android and iPhone, I will use Android, for example.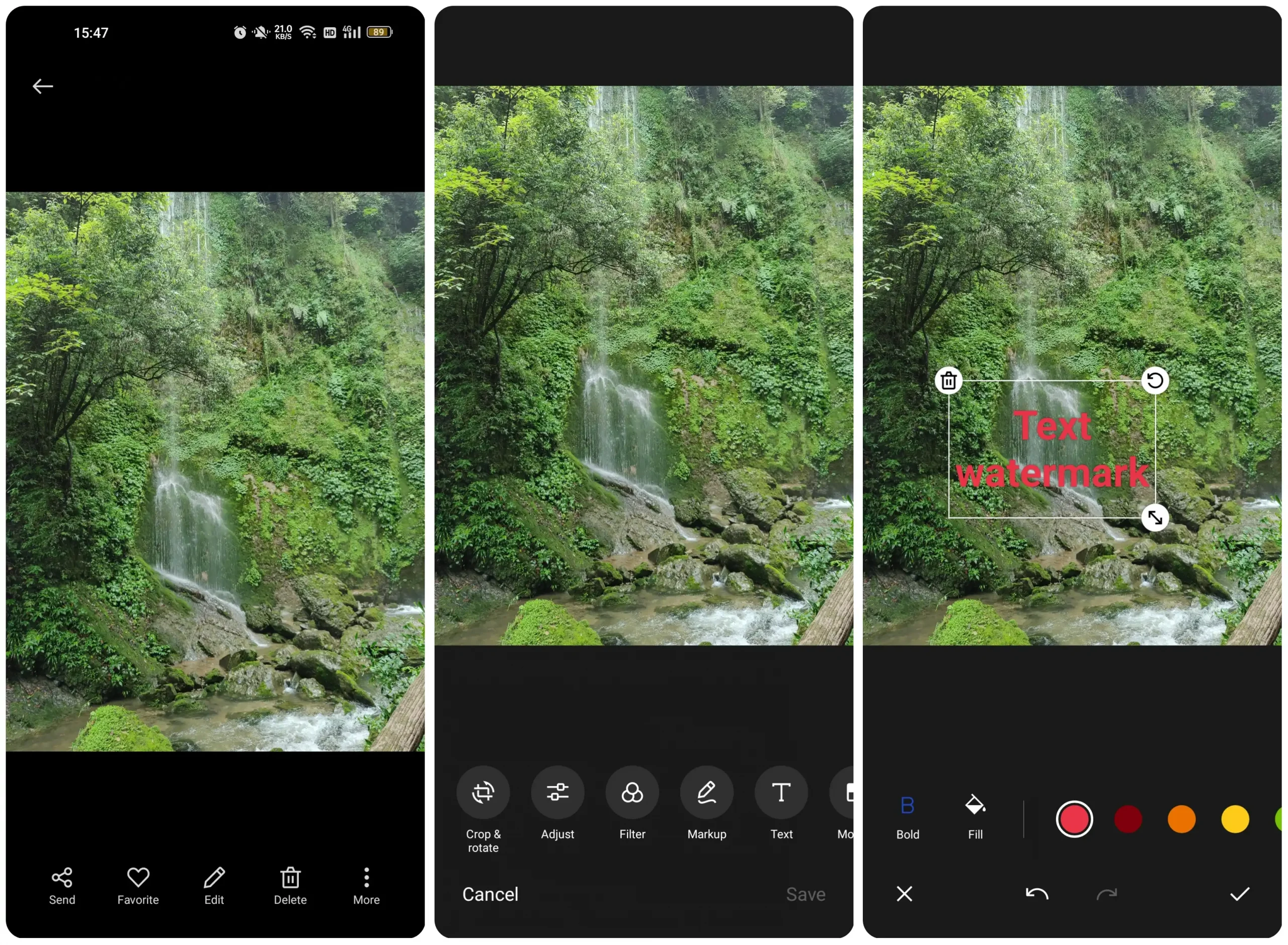 Open your desired picture with the 

Photos

 app.

Click on the 

Edit

option and there is a 

Markup

 and 

Text

 feature for you to pick from.

Markup is for you to manually draw some patterns or sign your name on the picture. The text is to enter the content using the keyboard.

Write your text on the photo and adjust the color, size, and location.

Save the picture to your mobile phone.
---
Thoughts
In this article, we have concluded the best ways and tools how to add text to a photo on Windows, Mac, iPhone, and Android. As a newly published Watermark tool, WorkinTool Watermark Remover has magically made it all. I mean, not only can it create a text watermark for pictures, but also for videos. And, of course, you can erase any watermark from pictures and videos since it is called a watermark eraser. Plus, it is entirely free right now. What do you expect from a free-to-use tool with all of these power functions? Just download it to experience it yourself now.