How to Remove TikTok Watermark for Free Online/Offline
Downloaded videos on TikTok will have their own watermarks. If we want to save videos without watermarks, we must know how to remove TikTok watermark. Here are four ways to remove a video watermark. They are used for different platforms, such as Windows, Android, or online. They all have the following characteristics:
😆 Easy to use with fewer steps.
🤩 Remove the watermark without blur.
😘 Maintain the original quality of the video.
How to Remove TikTok Watermark for Free Online/Offline
As a tool that can create and share videos, TikTok already has billions of users worldwide. Its rich video editing functions help everyone complete excellent videos one after another. But suppose you want to save it into a photo album. Then you may want to know how to remove TikTok watermark because it will automatically generate a watermark, which will not only affect the effect of the video but also affect the release of the video to other platforms. This post will show you four ways to remove watermarks online or offline to save a TikTok video without a watermark at any position.
How to Download TikTok Videos
Before telling you how to get rid of the TikTok watermark, I will give you two tricks for downloading them. If you know how to download them, you can save them to your phone or computer, which is easier to share. This way, whether you want to view them again or edit them for a better viewing experience before uploading them again, they are all accessible. But both the two methods I will introduce come from the native function that is built-in TikTok. So, the TikTok watermark will remain in the corner of those videos.
Standard Method
TikTok only allows users to download videos through its application, and downloaded videos will remain a watermark. So, the first method is to use the Save video option to download a TikTok video as a standard video file. This is the easiest way to download it. However, it is only for video clips that the creator has allowed viewers to download. Follow me to see how it works:
First, open the TikTok app on your phone and log in.

Then find the video clip that you want to save.

Look to the left navigation bar and go to the

Share

 button (Normally, it is shown as a white arrow.)

After that, you will see

Save video

 down the screen. Click here to save the video to your phone.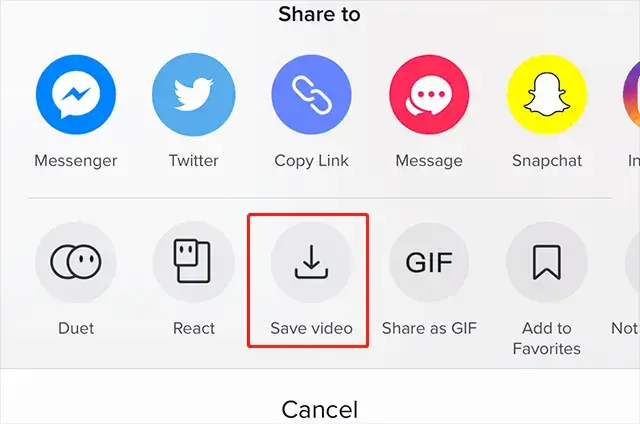 📣 Note: There is a chance that you won't be able to find this button. And that is because the creator has banned the download function. If you want to save the video, find another way.
Save as Live Photo 
Another option we want to share is to make them live photos. This way, you can save all the TikTok clips. Be aware that only videos can be saved in GIF format, so audio is unsupported. Plus, after downloading them, you must reverse their format to standard video formats like MP4 or MKV. Let me show you how to save a TikTok video as a live photo.
Open TikTok and find your desired video.

Then y

ou will see

Live Photo

and

Share as GIF

. Choosing either one is ok.

After saving the video on your phone, please find it and convert it back to video format.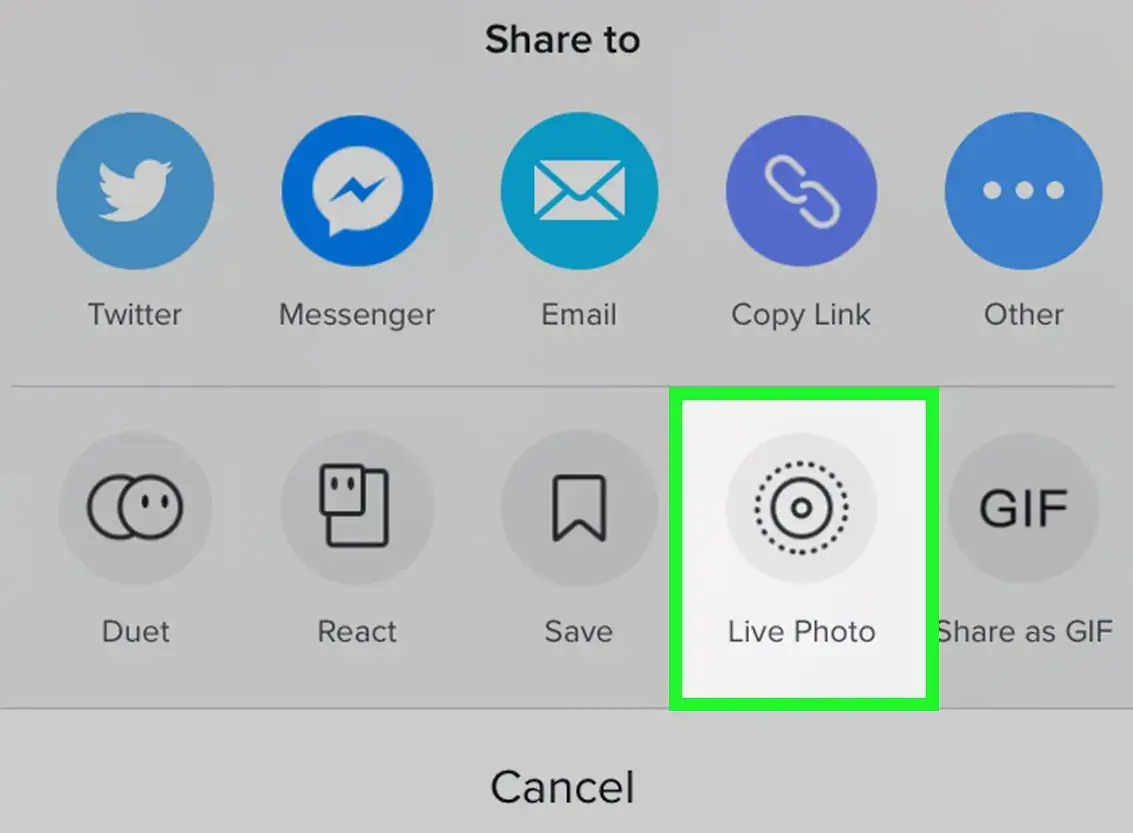 ---
How to Remove TikTok Watermark on Windows
Regardless, due to TikTok's policy, all the videos downloaded by the two methods we have covered still have the annoying TikTok watermarking popping in the corner. And that is why, my friend, I am going to welcome this fantastic tool – WorkinTool Watermark Eraser. With WorkinTool Watermark Eraser, you can magically make any unwanted watermark disappear, whether text or images. Check out how to operate it.
Cropping It Out
The first way to remove the TikTok watermark is by simply cropping it out of your video. This can be a little tricky, but it is possible. Unlike other cropping software, WorkinTool offers users a customized box to adjust the area they want to leave. You can precisely enter the height and width or drag the selection box to shape your video area. This tool even thoughtfully gives you ratios already set for different purposes.
🏃‍♂️ Guide to Cropping the Video:
Open this tool and go to the

Crop video

.

Select or drag your downloaded video into the program.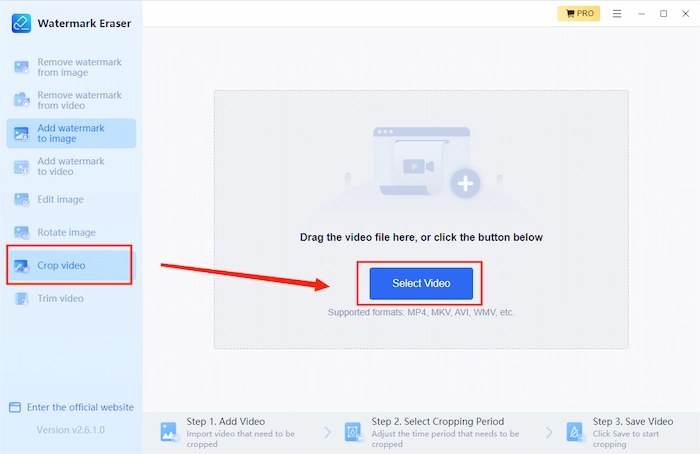 Drag the selection box to shape the video area to crop out the TikTok watermark.

After you have adjusted the video, click

Save

 to save your video.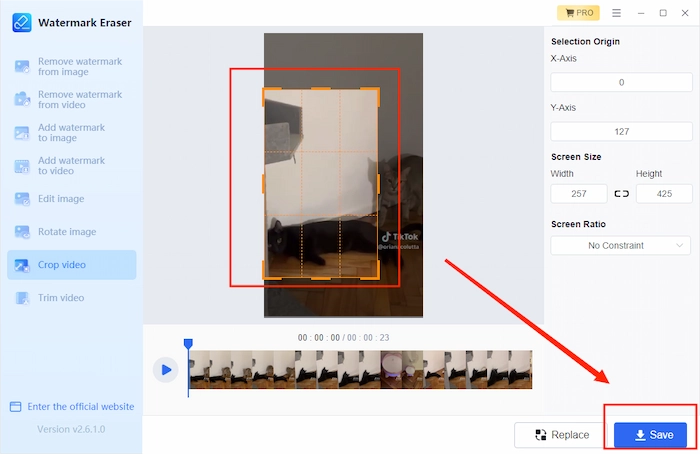 Rubbing It Out
The downside of removing a watermark is that it can also crop out essential parts of the frame. If you also mind that cropping might affect the video viewing experience, try the watermark deleting function. It is the easiest way to rub out the TikTok watermark. You only need to box the watermark area and set the time right. 
🏃‍♀️ Steps on How to Remove TikTok Watermark by Rubbing:
Open Watermark Eraser and go to

Remove watermark from video

. Then click Select Video to import your file or drag the video to the program.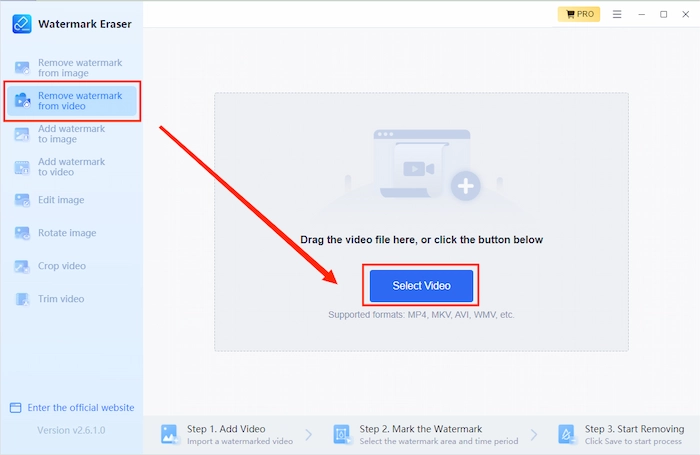 Click

Create selection

to mark the watermark.

At the bottom of the window, you can set the watermark area's start and end times. Then c

lick

Save

 after you have erased the unwanted TikTok watermark.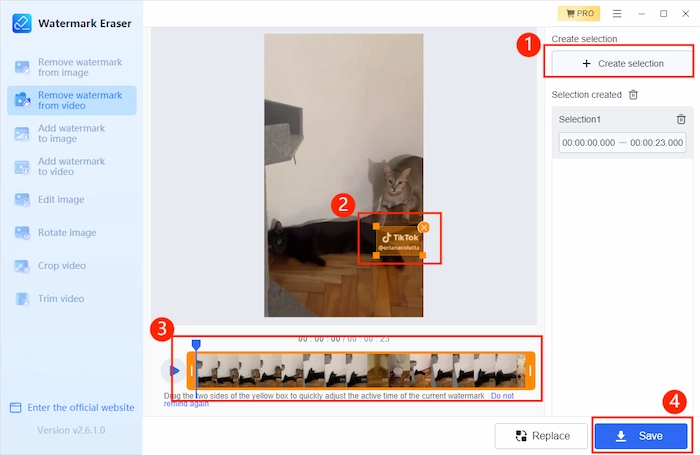 How to Remove TikTok Watermark on Android
Since it removes the watermark from TikTok, most users are more inclined to work directly with the phone. Above, we talked about Windows desktop software to remove watermarks, so here we provide you with the second option using an Android application: WorkinTool Video Eraser. Basically, the features of this mobile app are not that different from that of the desktop. Both are perfect for removing unnecessary elements from a video or image. It also allows users to trim a YouTube video and crop the clip screen. All you need to do is upload a video and customize the logo to add it.
🏃‍♂️ Instructions to Remove TikTok Watermark on Android:
Open the app and find the 

Remove Video Watermark

 option on the main page.

Upload the target video and add a selection box to cover the watermark.

Select a mosaic style if you like.

Click on Done and decide if you want to save it to your photo album or share it with others.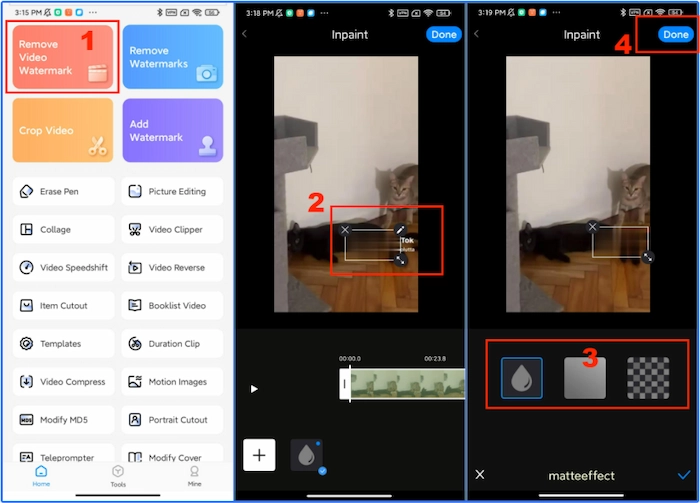 How to Remove TikTok Watermark Online
Media.io is an online tool for users to edit videos, audio, and photos. It has a wealth of video editing functions, among which object remover is its latest and hottest function. You can use it to remove the TikTok watermark for free. It enables you to remove multiple objects in a video in one go. With AI, you can remove unwanted text or logos from your image within several seconds with high quality. You can still download it on Windows, Mac, and iPhone. Let's see how to use it on the browser.
🏃‍♀️ Guide to Removing Watermarks Online:
Search Media.io and open its home page first. Find the Object Remover from the product list and click on it.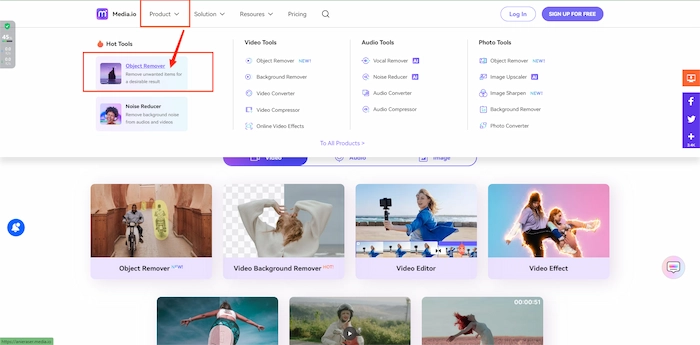 Then, tap Upload Video Or Photo.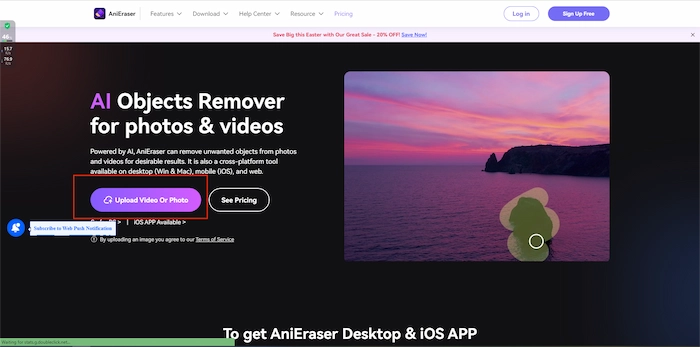 Next, click Upload to import the TikTok video you want to clear from the watermark.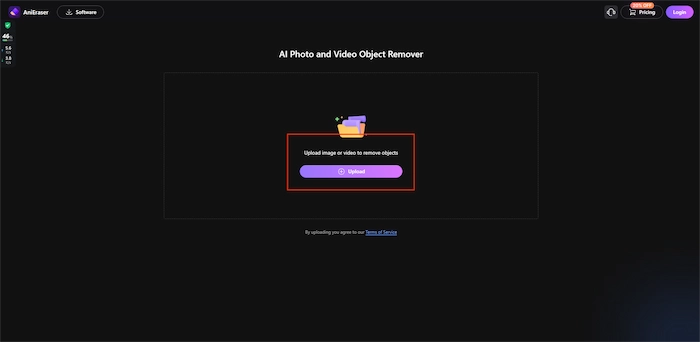 Set a range of watermarks. You can choose the Standard Model to set a rectangle brush or AI Model to draw the area you like. Adjust the brush size, then click Remove objects now to start.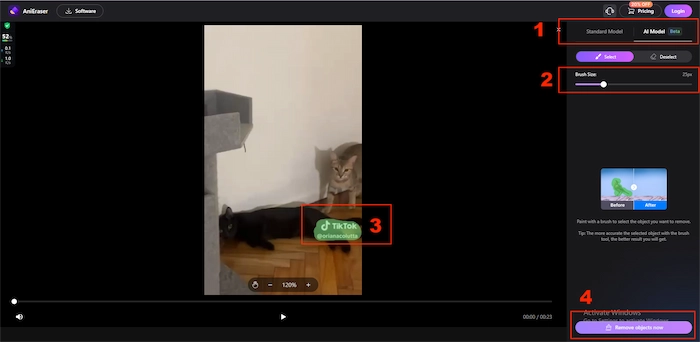 FAQs
How can I remove TikTok watermark for free?
If you want to remove the TikTok watermark on Windows, you can download WorkinTool Watermark Eraser. Select Remove watermark from video and then import the video you want to edit. Set a watermark range to remove and click Save to start removing the watermark automatically.
How do I save a TikTok story without watermark?
You can first download the TikTok video and remove the watermark online. Paste https://anieraser.media.io/app/ into your browser. Select Object Remover, tap Upload Video Or Photo, and then click Upload to import your video. Set a range of watermarks and adjust the brush size. Click Remove objects now to start removing watermarks.
Conclusion
This post introduces four ways to teach you how to remove TikTok watermark. You can choose one according to your needs. They are easy to use, with less than four steps. If you need to remove the watermark on Windows, WorkinTool Watermark Eraser is worthy of being your first choice. High-speed and simple operations support you in removing watermarks more efficiently. Plus, it provides a long-term free trial now. Take the first move to enjoy all these great functions.