How to Crop a Video on Windows, Android, iPhone, and Mac
Check out this amazing list of different methods to crop videos on Windows, Android, Mac, and iPhone. Among these four tools, the Windows software WorkinTool Watermark Remover works best. It is a powerful all-in-one software with an extremely easy operation interface. No learning curve for users of all ages. The cropping function is better in this tool. You only need to move the cropping box or pick a fixed aspect ratio, then export it out. But most surprising of them all, this incredible software is FREE for a trial. No limits or watermarks. Come download it and experience it right now.
How to Crop a Video on Windows, Android, iPhone, and Mac
Cropping is often used in editing photos, and of course, it can help with video problems to achieve a specific effect. For example, social media platforms like Instagram and TikTok require a particular dimension for uploading videos. If you are an influencer, you may need to grab the skill of how to crop a video. With cropping, you can also delete unwanted or useless portions of a video clip to get viewers to focus on a specific area of your entire video.
The truth is, cropping videos is not that hard, but it becomes a little more troublesome for some newbies. The key lies in the suitable tools and methods. To save you time and effort, here we have made a thorough list of video croppers on all the popular devices, including Windows, Android, iPhone, and Mac. All the tools on this list are totally FREE and available for use. Among them all, WorkinTool Watermark Remover works best on the Windows system. Now, let's see how magical they are and how to crop a video with them.
How to Crop a Video on Windows Free

The first tool we want to put on the list is WorkinTool Watermark Remover. Don't be fooled by its name. You're mistaken if you think it can only remove watermarks. In addition to watermark-related functions like adding Instagram watermarks and removing unwanted watermarks, this tool also provides a free service to edit pictures and videos. And, of course, cropping is included. Not only is it fully functional but in line with user needs, this tool is also suitable for various groups of users. Whether you are a new beginner knowing nothing about video cropping or have already experienced many video editors, this WorkinTool cropping tool will spark your eyes. More importantly, it provides a free trial to use all the functions to crop video within 10 MB right now.
The cropping feature of WorkinTool is also powerful enough to fit users of different purposes. It provides three cropping modes so everyone can use at least one to resize their videos. Whether you have any previous experience with video editing or not, you will enjoy the ultimate effect it exports.
Detailed steps on how to crop a video: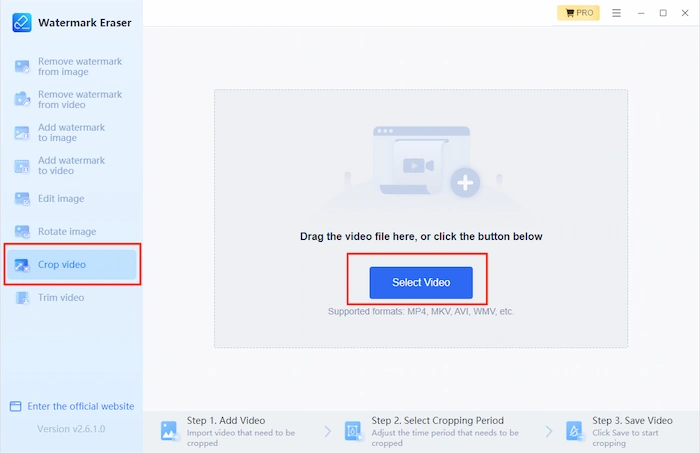 1. After downloading, open it and click on the 

Crop video

 button.

2. Select or drag and drop to input your targeted video. (It supports many video formats like MP4, MOV, and MKV files.)

3. Then, you can adjust the screen size to crop the video.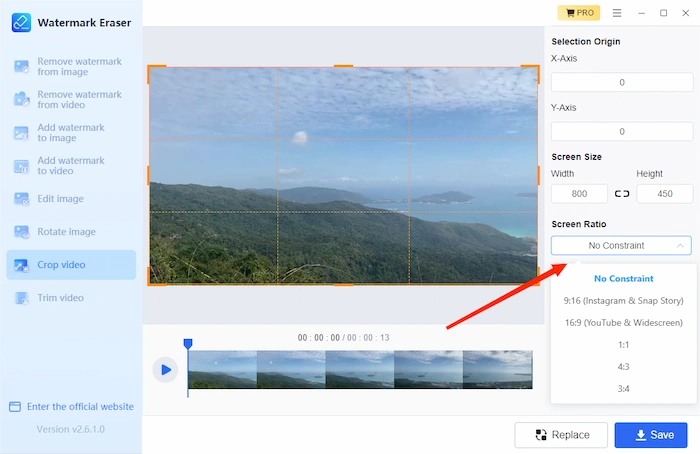 Three resizing modes:
1. Manually shape the cropping area: It offers the easiest way to crop a video. Usually, you can directly drag the orange edges to modify the site you want to keep in your video. This can be done from multiple sides until you get the best framing for your clip. As I said, WorkinTool is non-destructive, so if you ever need to bring something back you cropped out, you can do that too by simply dragging and cropping the handles in the opposite direction.
2. Enter width and height: If you are an experienced video editor and know exactly how big you want the video to be, then you can try this feature to enter the video screen width and height on the right. Or you can check the specific rules of those platforms you want to upload and enter the numbers according to the rules.
3. Pick a fixed screen ratio: There are also five different screen ratios for users to pick from. If you don't know how big you need the video screen to be or you can neither find out anything about it, you can directly use these ratios.
No constraints: users can feel free to drag the resizing box 

9:16 (Instagram & Snap story): it is more suitable for videos on smartphone apps like Instagram or TikTok.

16:9 (YouTube & Widescreen): it works best for videos that play on widescreen.
There are more screen ratio options like 1:1, 3:4, and 4:3 for different needs of users to crop. Users can pick the most suitable option to fit the screen.
🎉 More WorkinTool Watermark Remover Features 🎉
---
Easy Video Cropper App for Android
Now that mobile phones have also become mainstream in people's work and life. Among all, Android is a much more popular choice. So the second tool we recommend on this list is an Android application: WorkinTool Video Eraser.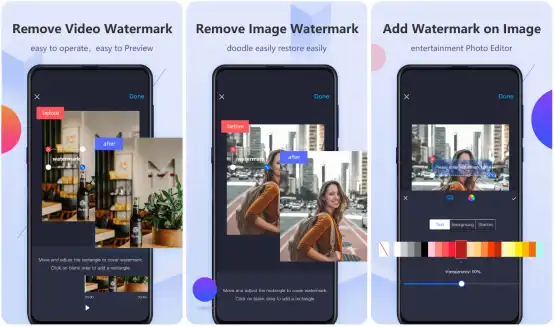 Though the name is an eraser, the app's functions are not limited to removing watermarks. There are various video editing features like changing speed, trimming, reversing, and cropping. This feature is just like how you do it on a computer. Simply upload a video and customize the cropping area so you can have the perfect resized video. This tool also provides users with two modes to crop. You can manually drag the cropping box or pick a fixed screen ratio. Most of all, this feature is 100% FREE to use. Of course, you can enjoy other features one free time each day. After the tryout, you can always upgrade to a pro account for unlimited features if that's what you need.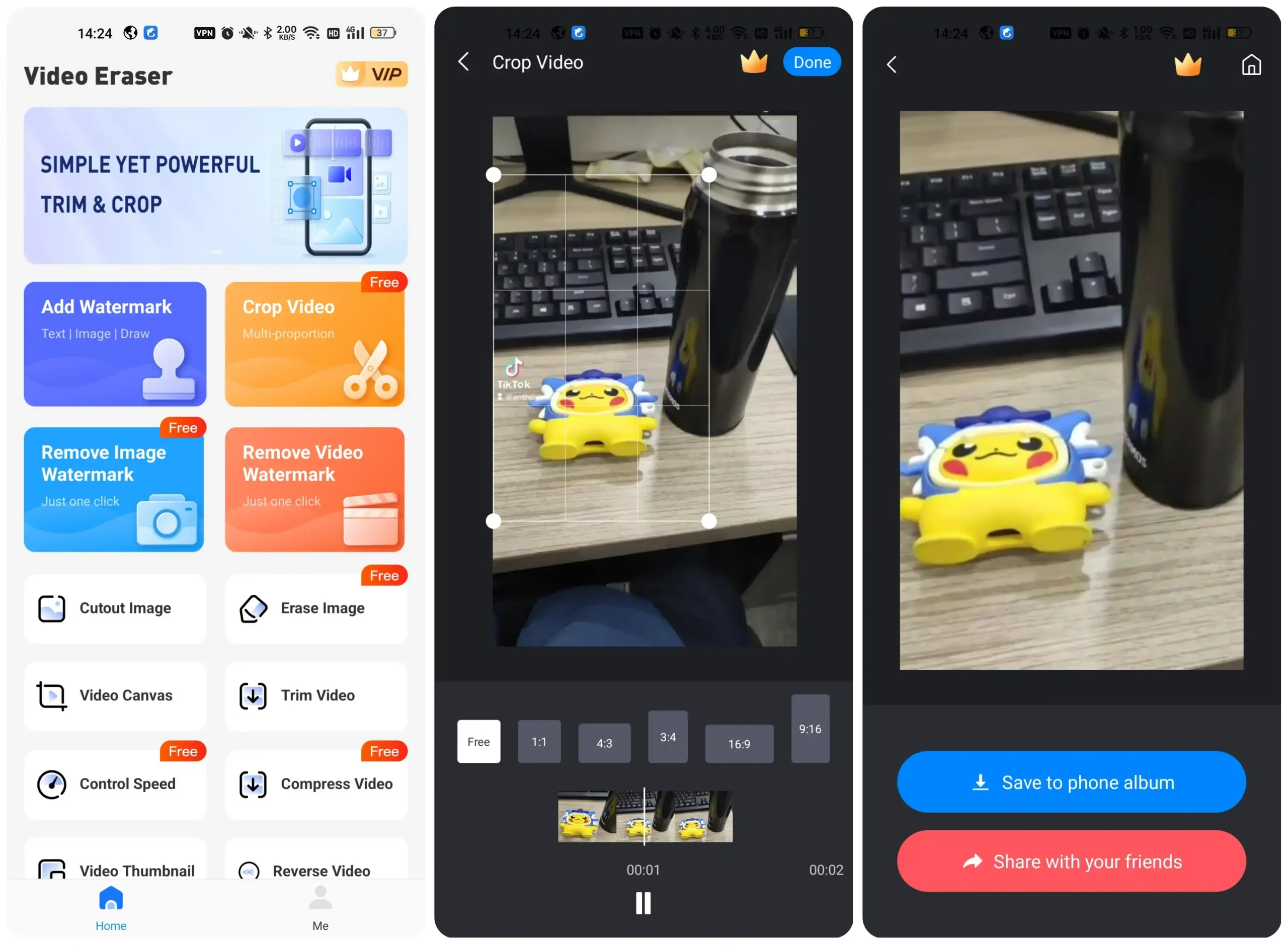 Instructions for cropping a video on Android:
Open the app and find the 

Crop Video

 option on the main page.

Upload the target video, adjust the cropping box, or pick a fixed screen ratio.

Click on Done and decide if you want to save it to your photo album or share it with others.
---
iPhone Built-in Video Cropper
For iPhone users, you don't have to download any third-party application to crop your video. The built-in photo album functions are enough to meet the cropping needs. Here we are going to show you how to crop a video on iPhone using the in-built Video Editor.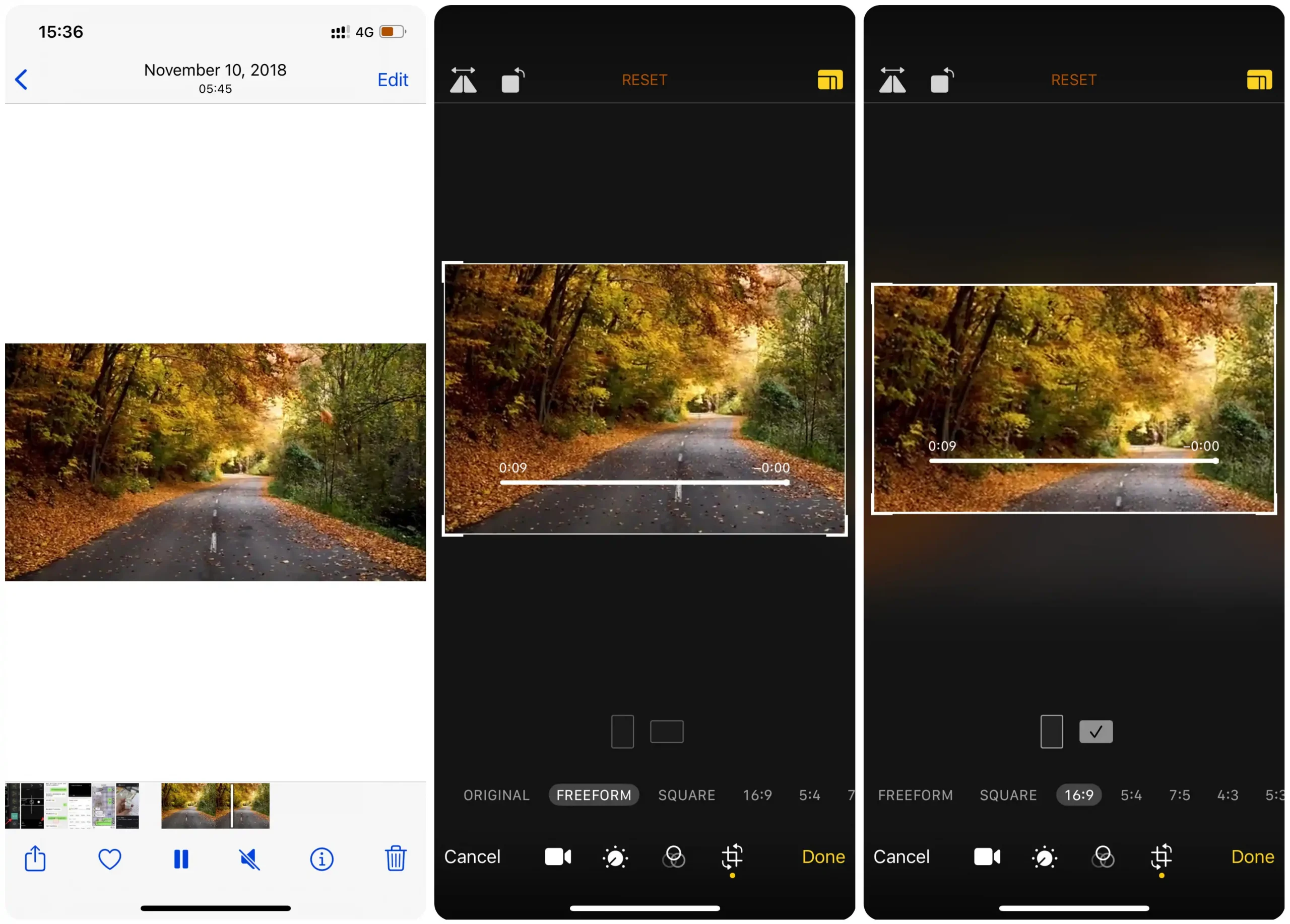 Open the video using the Photos app and click on the 

Edit

 option.

Select the Crop feature and pick the one aspect ratio that you wish to crop the video.

Move the cropping box and frame the area you want to crop.

After cropping, tap 

Done

 to save the cropped video.
---
Free Method to Crop a Video on Mac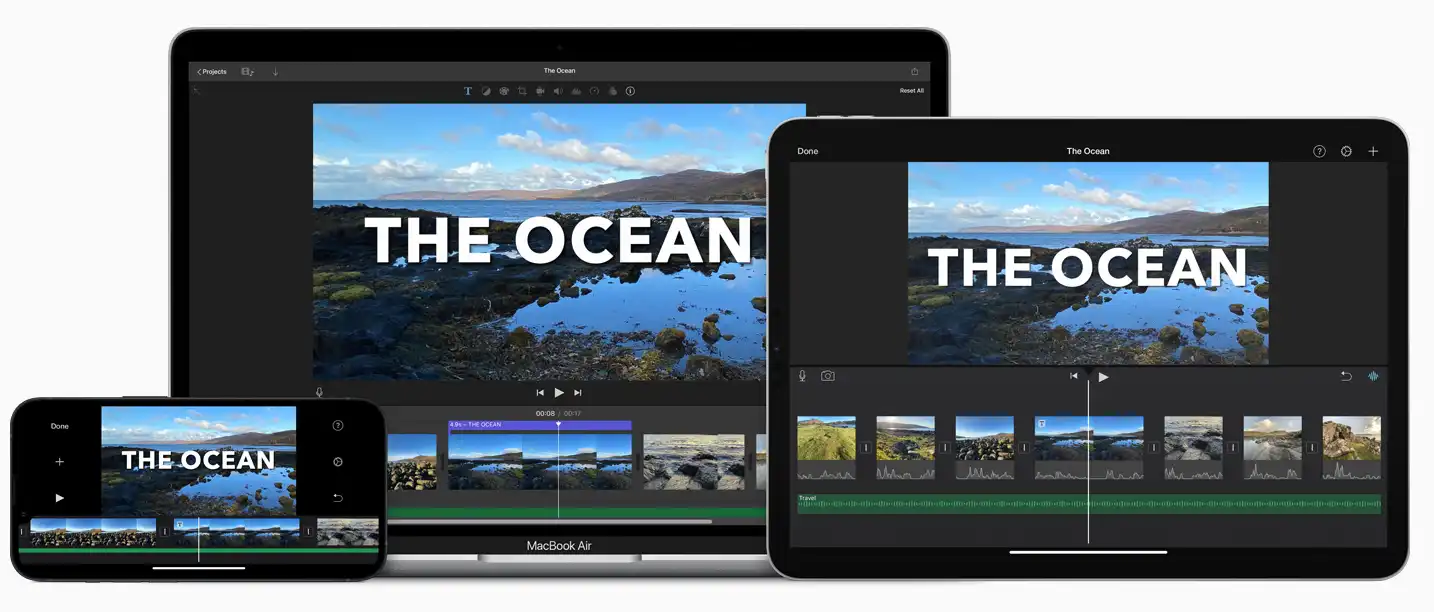 If you are a Mac user, video editing software for Apple products, iMovie, can do the trick. This is a free video editor that can work on all Apple devices. If you are new to video editing and happen to need to crop a video, this is something worth trying. It is very user-friendly for people who have just started to edit videos. With various features like other editing software, you can enjoy it with a nicer and simpler operational workflow. Of course, you can crop mp4 videos on iMovie for free. Here are the detailed steps:

Open your video on Mac with iMovie software.

Click the 

Cropping

option and there will be an adjustable cropping box on the image.

Move and resize the box to crop the video. You can also redo the cropping by tapping the 

Reset

 button.

Click 

Apply

 to finish the cropping.
Final Thoughts
Generally speaking, cropping a video to fit the social media rules is not that hard once you have the right tool. As you can see from the article, I promise that WorkinTool Watermark Remover is definitely the best choice you can get on the free software list. Plus, except for cropping videos, you can also use this ultimate tool to remove and add watermarks to your videos and images as you please. What's more, you can even shape your videos in the way you want by trimming and resizing them.
With all these functions together in this tiny software, I don't think it is necessary for you to have further doubts. So go check it out and start your journey right now.