How to Recover Data from Dead Hard Drive for Free
WorkinTool Data Recovery Software is efficient in recovering data from a dead internal or external hard drive. It fulfills scanning the disk at a fast speed. Furthermore, its deep scan feature can help you retrieve nearly all files on the hard drive. It is totally FREE to use right now. Download it to recover critical data from a damaged hard drive.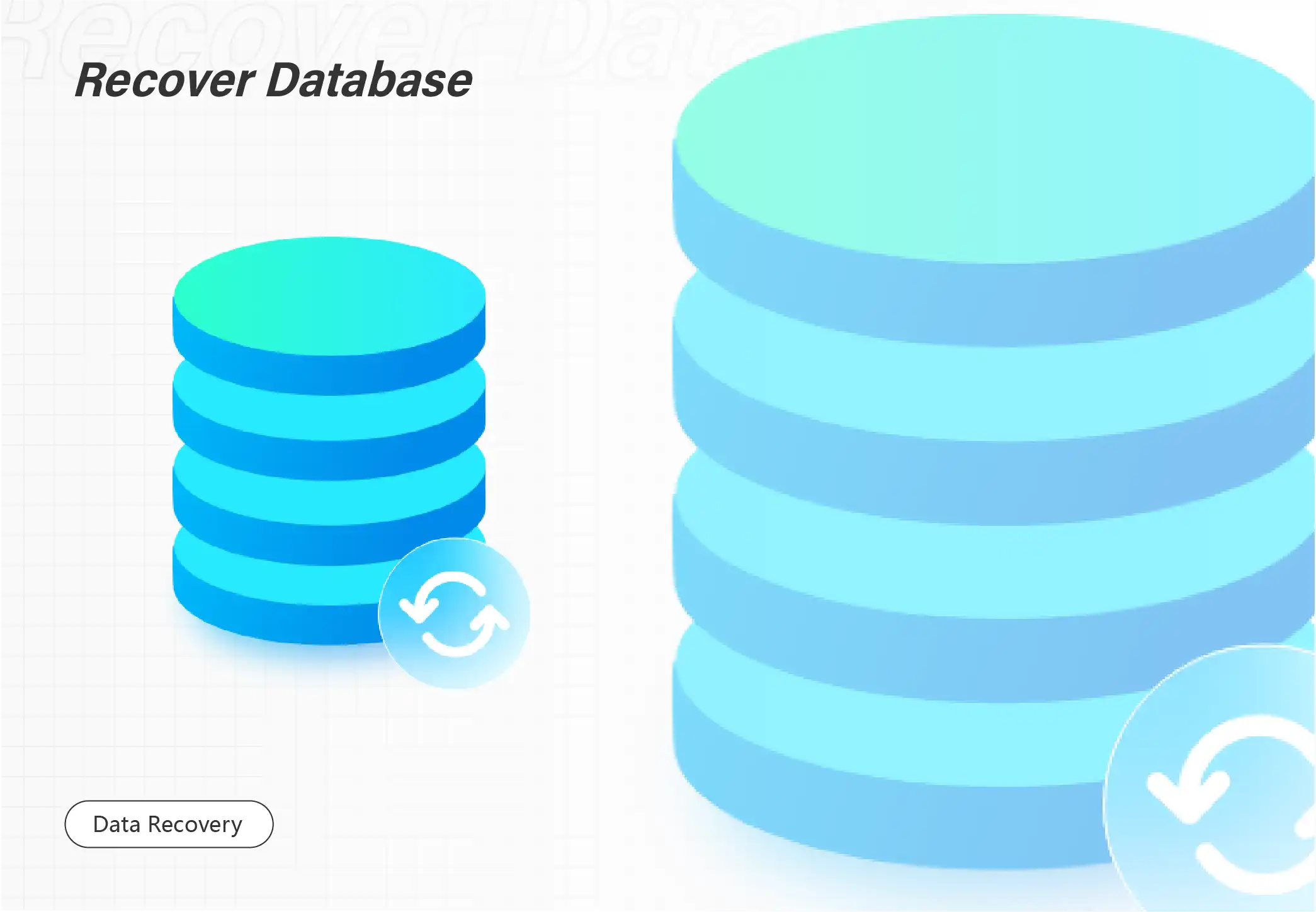 How to Recover Data from a Dead Hard Drive for Free
It is tricky if your hard drive is corrupted or damaged while you need to find back essential files in it. Taking a computer in for repairs is time-consuming, laborious, and expensive. If your computer can still boot normally, but the hard drive is dead, then you can choose to use data recovery software to restore the files inside. Not only is this method convenient and fast, but free software allows you to get back your files without spending a cent. This guide will help you with how to recover data from dead hard drive, including ways to retrieve files from internal and external hard drives. I will walk you through with a step-by-step tutorial.
📌 How to Recover Data from Internal Dead Hard Drive
WorkinTool Data Recovery is a free and effective desktop software compatible with Windows. The prominent advantage of this tool is that it is 100% free to recover files with no hidden catches for all users. New to the market, it makes all features open to the public. You can use it to restore deleted, corrupted, and damaged files from disks, desktops, external hard drives, etc. Moreover, it is worth mentioning that it provides a fast-scanning speed. Unlike traditional data recovery software, which has a long scanning process, WorkinTool explored two scanning modes. As for the quick scan, it allows you to scan and recover data from a dead hard drive in seconds. As for the deep scan, it can deeply explore data on your PC. You can choose the quick scan option and then a deep scan if you don't find what you need.
Reasons to Have It
Free and easy to recover files
Quickly scan and repair data from your PC
Accurate scan results
Free of viruses and ads
Support recovering various kinds of files
No registration is required
Reasons to Avoid It
Available on Windows only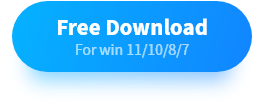 How to Recover Data from a Dead Hard Drive with WorkinTool
After learning about the primary product feature, let's turn to how to use WorkinTool Data Recovery to retrieve files from a dead hard drive.
Step1. Download and install the data recovery software from the WorkinTool official website.
Step2. Launch the software and click Switch to Wizard Mode at the bottom. Select the dead hard drive you want to scan. Then click Next> Quick Scan> Scan Now. (Quick Scan can lead to great scanning results, but if you need a deeper scan, you can select the Deep Scan option.)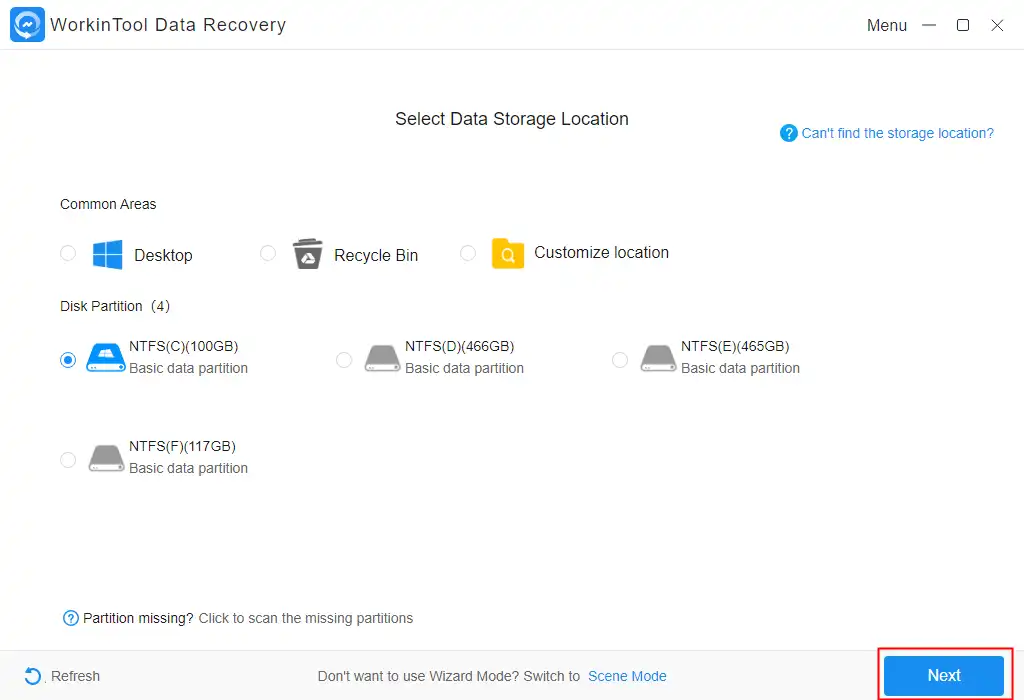 Step3. Filter the files by file type, directory, status, etc. Or you can select to recover all the files on this hard drive. Lastly, click Recover and determine the file save path. You can retrieve all the files on this dead hard drive within seconds.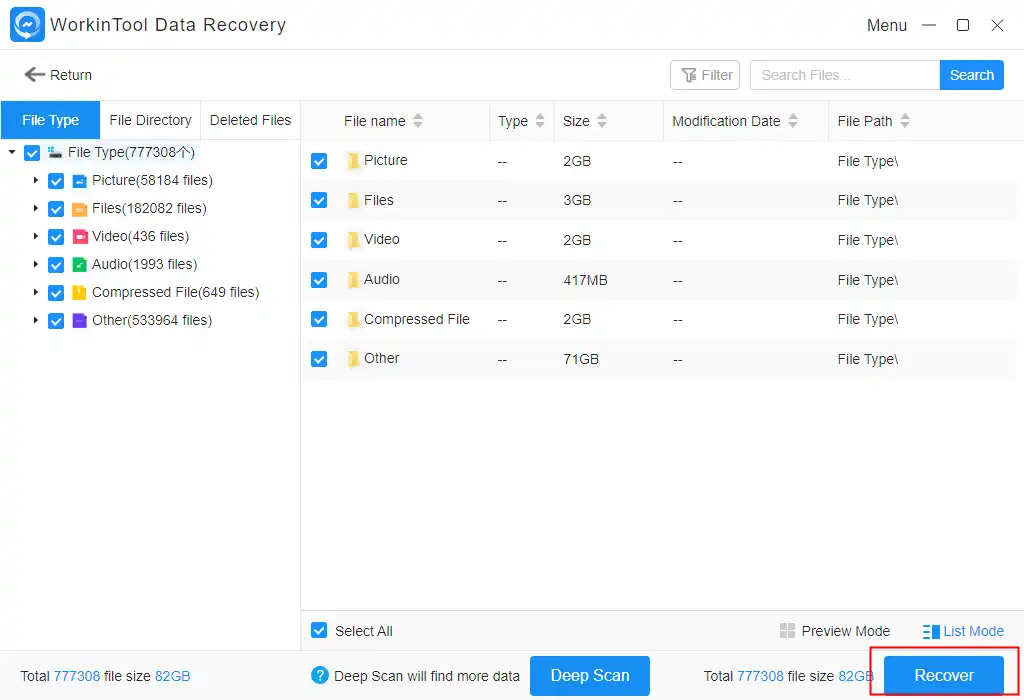 Other Usages of WorkinTool Data Recovery
| | | |
| --- | --- | --- |
| Repair corrupted Excel file | Repair crash hard disk | Retrieve files from USB |
| Recover Excel file | External hard drive recovery | Recover corrupted JPEG |
📌 How to Recover Data from a Dead External Hard Drive
Method 1. Retrieve Files from a Dead External Hard Drive with WorkinTool
WorkinTool Data Recovery can also help you recover data from an external hard drive, like an HDD, USB, SD card, etc. If the disk is empty after connecting to the external hard disk or the contents cannot be moved to the computer, you can choose to scan the disk with WorkinTool and restore the files. See the specific steps to recover data from a dead external hard drive in the following:
Step1. Connect the external hard drive to your computer. Open WorkinTool Data Recovery and select USB/Memory Card Recovery from the user interface.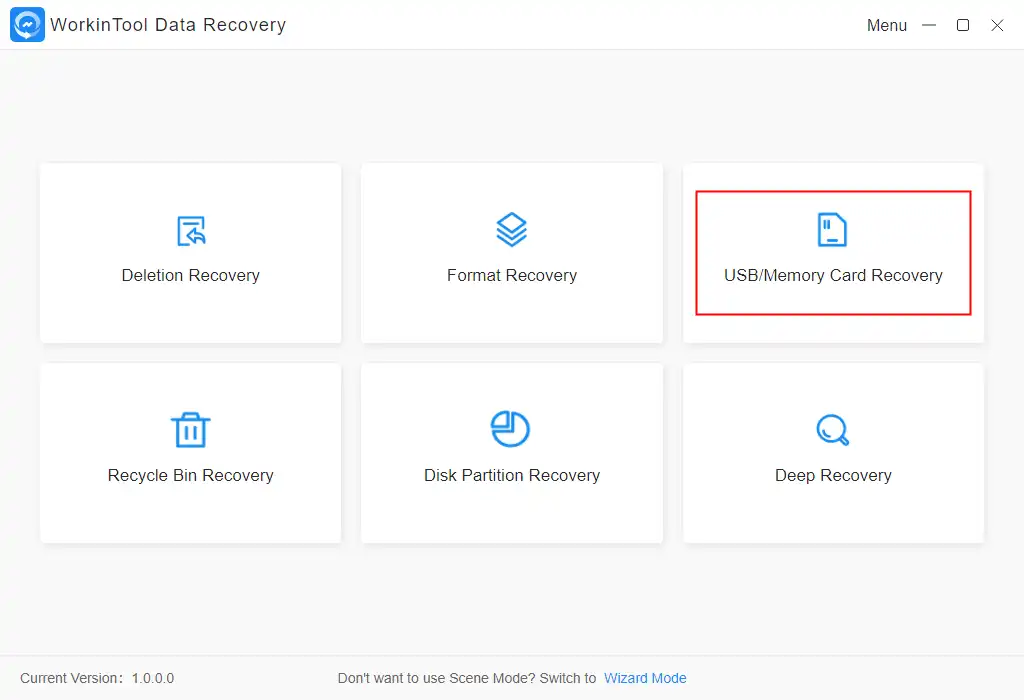 Step2. Pick the external hard disk and click Scan Now. Then pick the file you want to repair and click Recover. Similarly, if the scan result is not what you want, you can select a deep scan.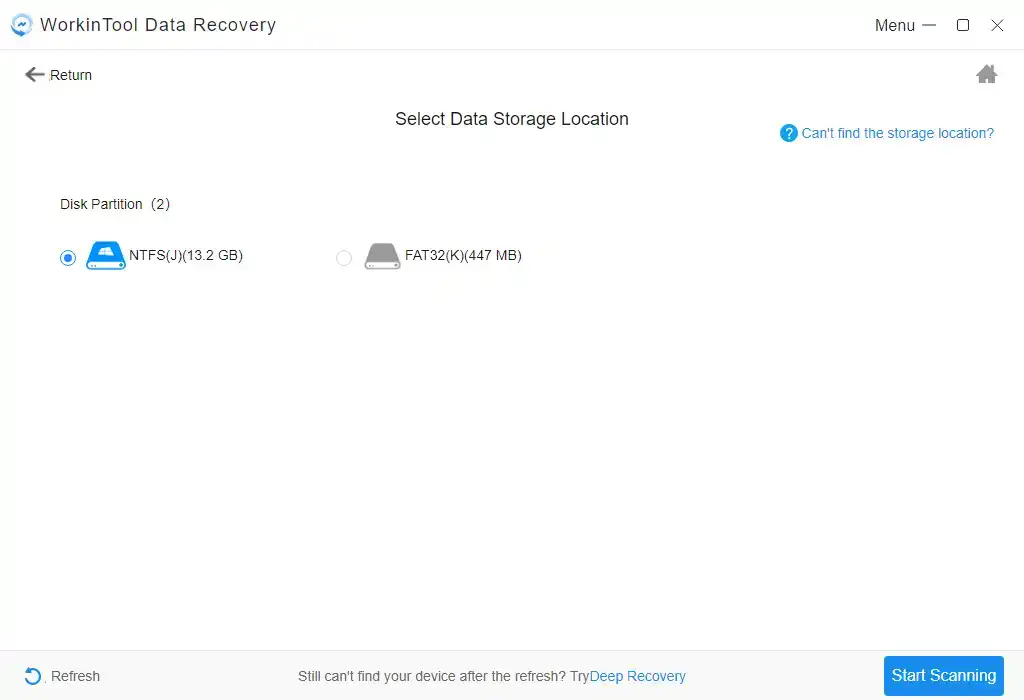 Method 2. Restore Files with Backup and Restore in Windows
If you open the backup function on your computer, you can restore files from a dead external hard drive without relying on other software. This method is simple and fast but can only help you retrieve backed-up files. See how to restore your files with File History on the Windows system.
Windows 11:
Connect the external hard drive you saved the files on. Search Control Panel in the search box on the taskbar. Then search File History and select Save backup copies of your files with File History to restore files.
Windows 10:
Connect an external hard drive to your PC. Press the Start button to launch the control panel and select​ Settings>Update & Security>Backup. Then click Add a drive to recover files from it.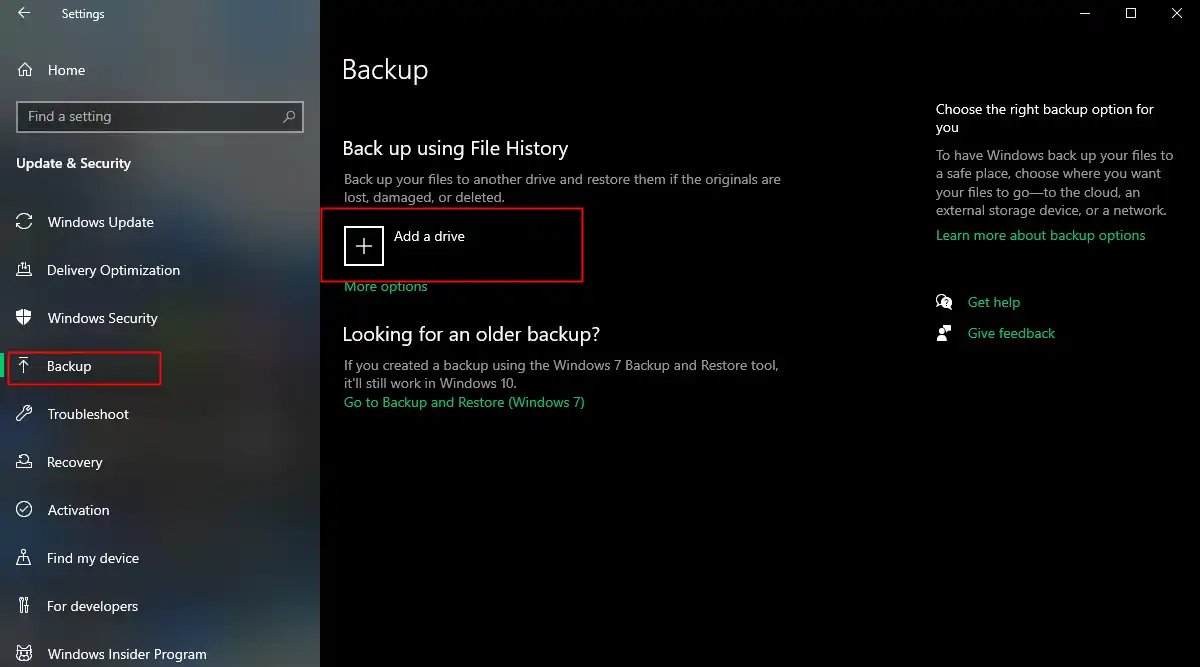 How to Avoid Hard Drive Corrupted or Damaged
It is not troublesome to recover data from a dead hard drive with WorkinTool. But it is time-consuming and expensive to repair a dead hard drive or fix an external hard drive. Several reasons can cause our hard disk to be damaged. We can prevent this case by regularly checking. Here are the main factors that make a hard drive dead and ways to avoid it in daily use.
Avoid Improper Operations
Frequent abnormal shutdowns, power outages, etc., will cause the hard disk to be damaged. In addition, the immediate recovery after a sudden power failure is the most likely to cause system failure, and in severe cases, the hard disk will be physically damaged. Therefore, to protect the hard drive on our computer, we must avoid improper shutdowns, sudden power outages, etc., in daily use.
In addition, viruses also destroy computer hard drives. Some Trojans will delete or format the computer. To avoid this case, we'd better regularly scan viruses to reduce the chance of virus infection.
Dust on the hard disk is fatal. The magnetic head of the hard disk is in very close contact with the platter. If the dust falls on the platter of the hard disk, it means that the hard disk is not too late for damage. Therefore, cleaning up the dust on your computer is necessary.
Wrapping Up
This post shows you easy ways to recover data from dead hard drives, including internal and external hard disks. Files are critical in the office. It is recommended to check regularly to prevent losing data.