How to Convert SVG to JPG on Windows Free Tutorial 2023
Compared with SVG, the JPG format is more universal for users to apply in images. it is compatible with almost all computer systems and image software. And the compression feature makes it easier to transfer through the internet. In this scenario, many users are seeking the very method to convert SVG to JPG. Here I have provided two available ways to realize it. One of the practical tools is the WorkinTool Image Converter. It is a comprehensive image tool, you can use it to convert all the image formats you have seen. Moreover, it is totally free to use. Go download and experience it right now.
How to Convert SVG to JPG on Windows Free Tutorial 2023
SVG is a new type of file format. In short, you can use it to resize images but don't need to worry about quality loss at the same time. If you are a designer then you must be familiar with it.  It is usually used for creating web elements, company logos, and GIF animations. However, you can assume it to be small in size. In that scenario, when you are about to display images on social media, website viewing, or even just store them on your computer, the JPG image format could be a better choice to consider. So, how to convert SVG to JPG becomes the top-tier question.
From another perspective, JPG is a great way to save images. Different from SVG, it won't be increased in size. When you are stretching JPGs, the image might become blurry or distorted. The reason why JPG is better is that it uses the technology of lossy compression to reduce the size. Though you might lose some data in images, the JPG format keeps the loading speed and takes up less space on your computer. That is a nice thing, right? I mean, as the most compatible and commonly used image format, JPG is definitely the easiest format to transfer and upload to any platform. Behold, here I am going to introduce the best method to turn SVG into JPG.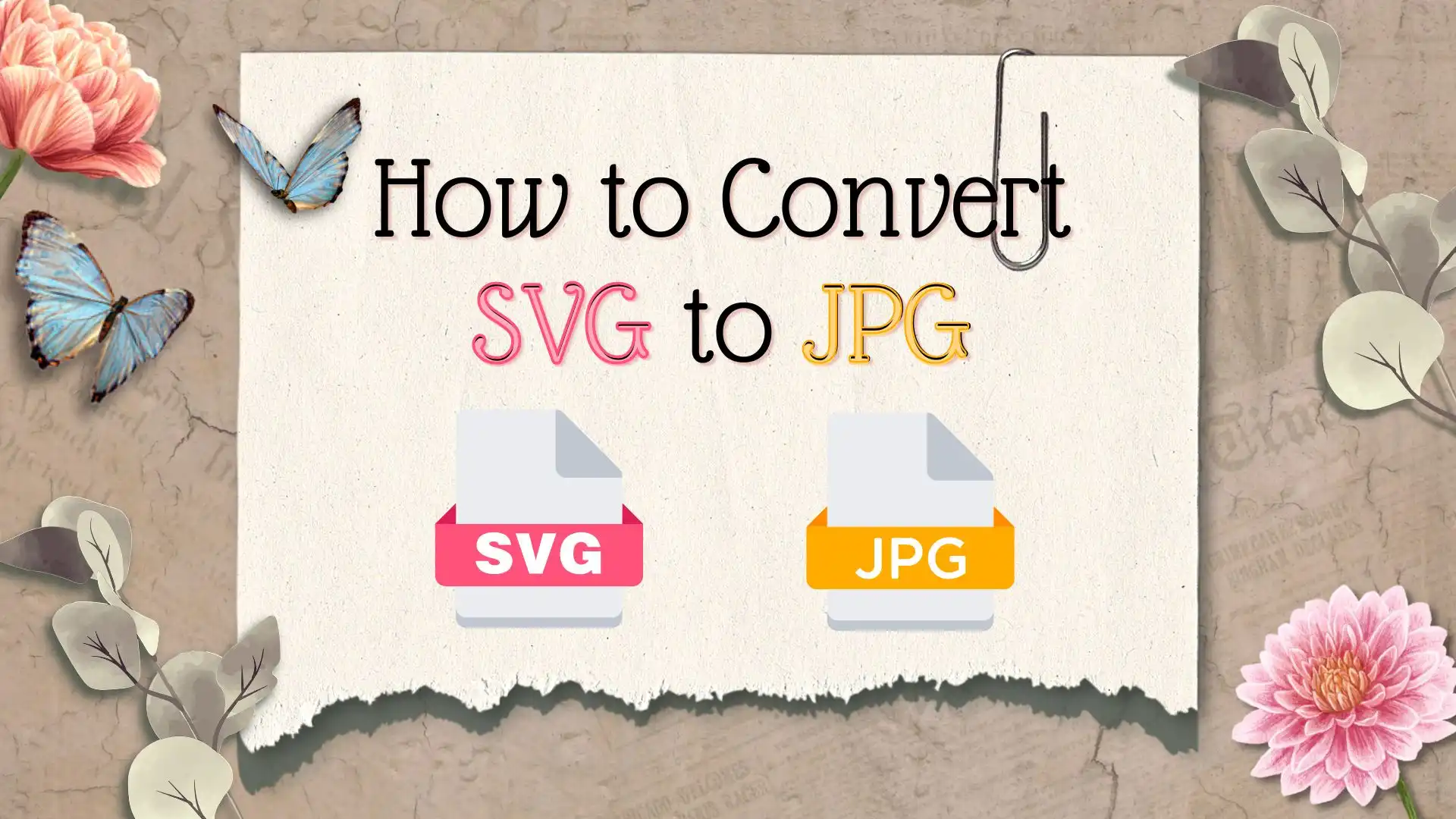 ---
How to Convert SVG to JPG – Free Way
In order to get the best quality of SVG to JPG image, you just need a practical converting tool to handle it. Well, with all the various image software on the market, how can you be sure which one is the best tool you can get. For that, the first freeware that I highly recommend is the WorkinTool Image Converter.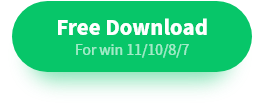 🥁 The Simplest Steps to Get SVG to JPG
1. First, you need to download and open this image converter. GO to the Convert Images section in the Feature Conversion, then input your SVG images into this page.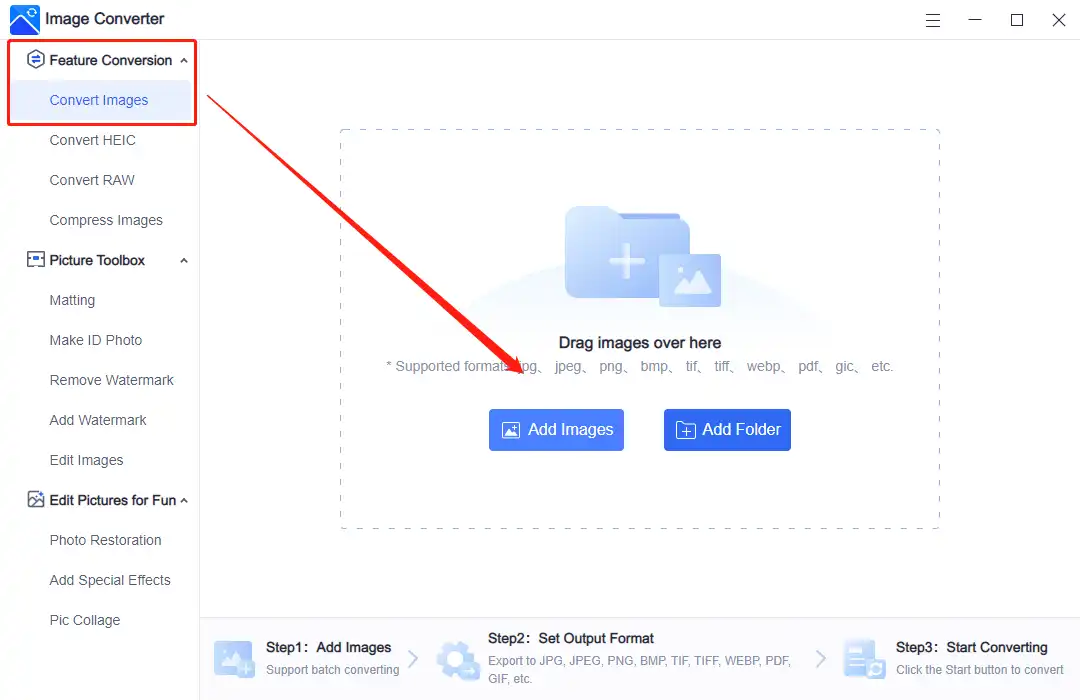 2. Then select JPG in the Output Format menu > set a saving folder > hit Start to begin this SVG-to-JPG conversion.
📢 Notice:
As you can see on the compressing page, I have put two different files in it. So this also confirms that the software supports batch conversion. Users can see the original formats of the input files and choose the exported formats on the other side. And there are different buttons for each. So, here is the second truth, users can convert every image to a different format at the same time.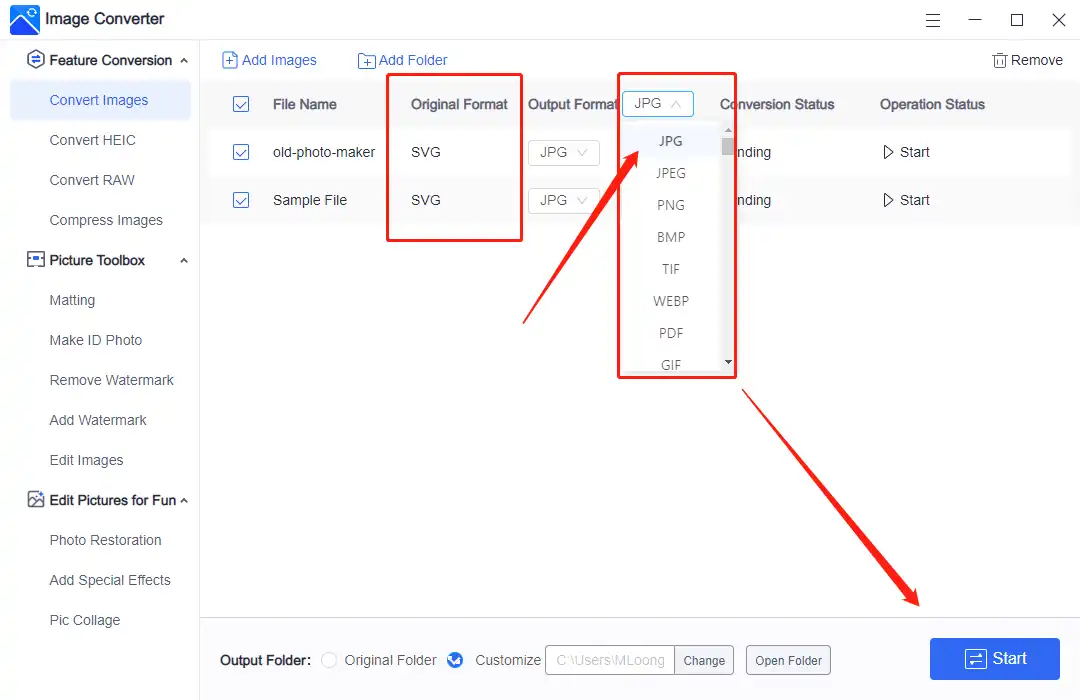 3. Wait for a few seconds and click View Now on the popped-up window to check the transformed pictures. Or, you can click Open Folder in the Operation Status to view them overall.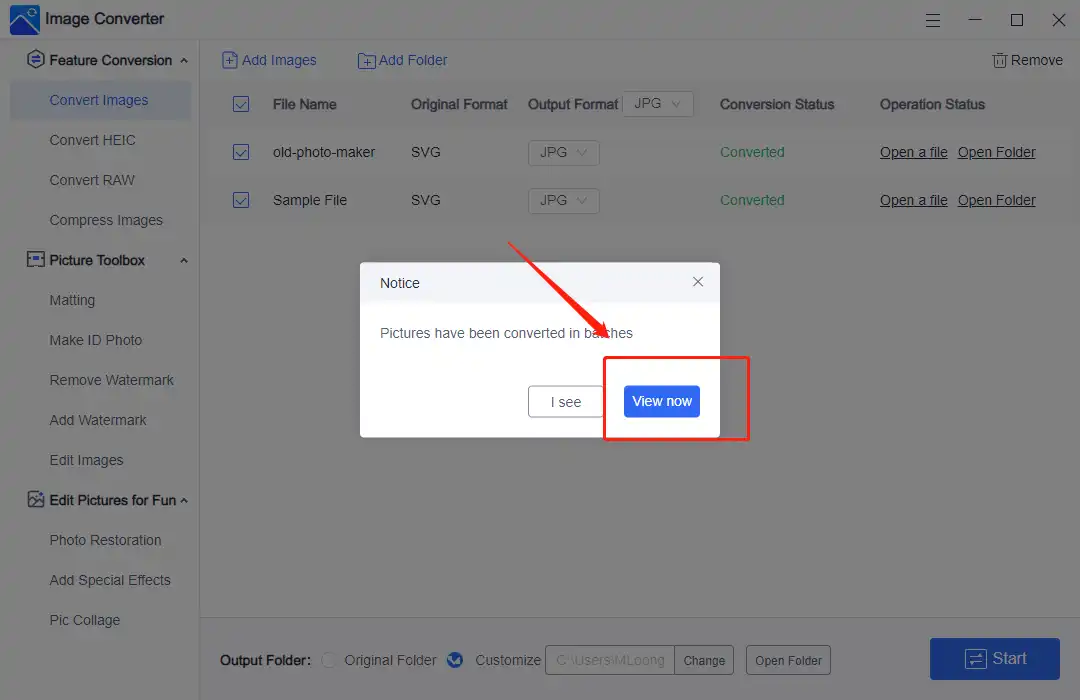 📙 Here is the image property comparison between JPG with SVG. As you can see, after the conversion, the open software has changed, and so has the file size. The same image has a smaller occupying size in JPG format than in SVG format.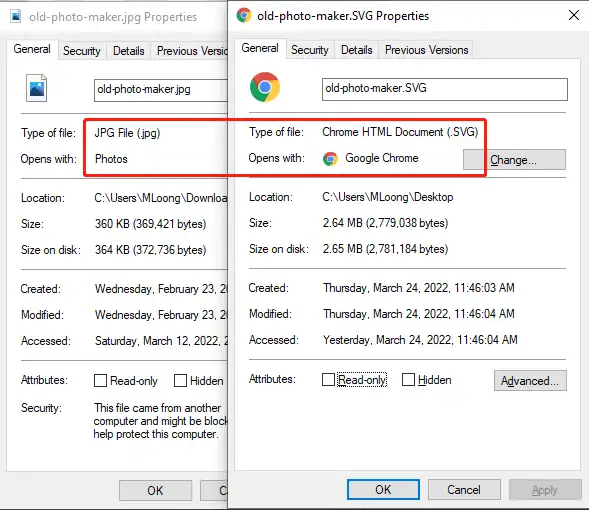 ✨ Why Choose WorkinTool Image Converter
| | |
| --- | --- |
| User-friendly | The clearest navigation and the easiest instructions make it convenient to operate. |
| Multiple Formats Supported | offers all the popular image formats to operate. Users are allowed to convert WebP to JPG, HEIC to PDF, RAW to JPEG, etc. |
| Batch Processing | All the image processing in this tool is supported by batch processing, saving users' time and energy on the more important stuff. |
| Totally FREE | Completely free to use all the functions right now. Users don't need to log in to an account or license payment. |
---
How to Transform SVG to JPG – Alternative Solution
Of course, we can always go to the picture ruler – Adobe Photoshop. I don't think we need to talk much about this software. Its near-perfect photo editing features make it a must-learn photo editing software for professional photographers. However, it has the most complex interface, which adds more difficulty to getting started for amateur users. Plus Besides, it's not only difficult to start using, but it's also expensive to use. The regular version costs $21 a month. And it takes a lot of extra time to learn it.
🥁 The Alternative Solution to Convert SVG to JPG
1. First, right-click the SVG image to open with > Adobe Photoshop.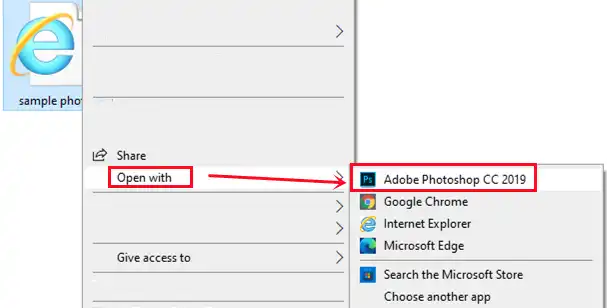 2. When opened, File > Export >Export As…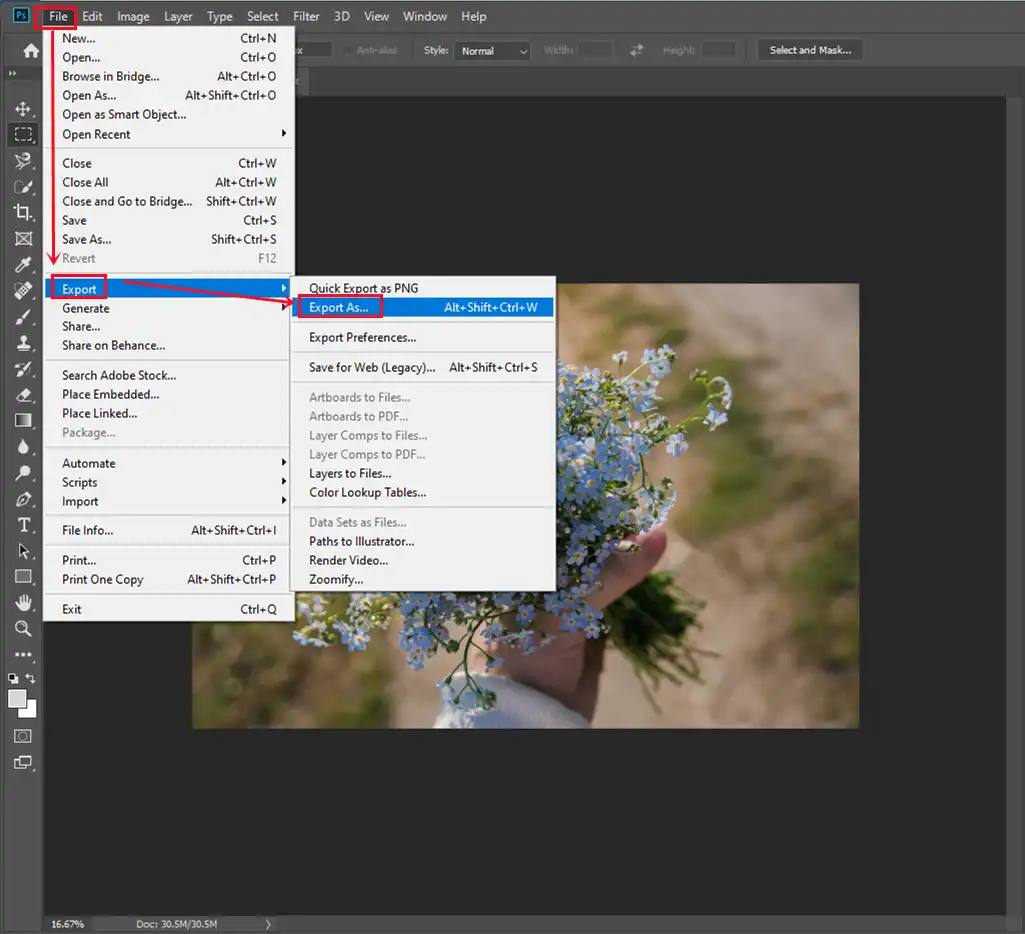 3. File Settings > JPG Format > Export All…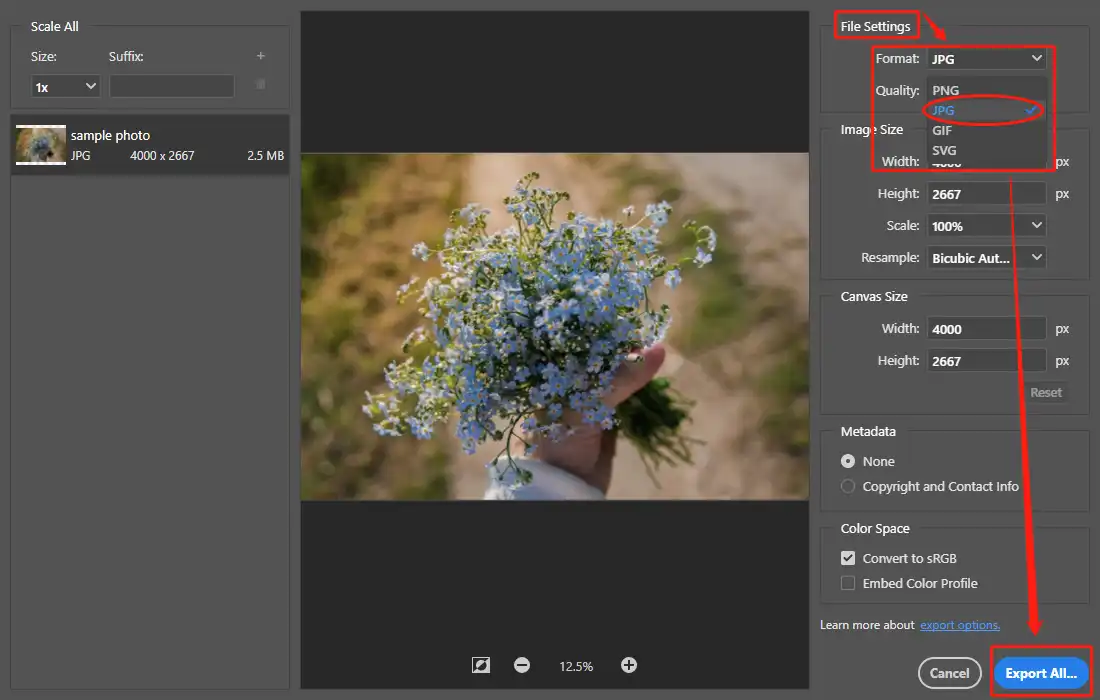 ---
Something You Should Know Before Converting
💡 What Is SVG?
Scalable Vector Graphics (SVG) is a file format that is based on XML and uses vector graphics. The main benefit of it is scalability. Users can resize it without any quality loss. But it is not a standard image format. So you can only open readily in most web browsers, such as Chrome or Microsoft Edge, and common text editors.
💡 What Is JPG?
Joint Photographic Experts Group (JPG), uses an algorithm to compress photos and images to store and display them. Because of its appreciable compression, it has been adopted as the mainstream image format. Also, the same reason makes it the most excellent format to transport through the Internet. Of course, if you want your JPG to be more compatible with web browsers, you can go to convert JPG to WebP at any time.
💡 Why Should You Convert SVG to JPG?
In comparison to JPG, SVG image is much more suitable for web use due to the lossless quality of the zooming. Hence, it is the best choice if you intend to add a logo or an icon to your website or blog.
Just as we have shown you, compared with SVG, JPG is more suitable for users to use on social media, store on a computer. And it is the most compatible image format so far. If you want to open an SVG image, you even have to open it with a web browser, not to mention edit it.
---
More to Share
You can get relief a lot if you have found the right tool to convert SVG to JPG. And just as you can see, I have provided two image converters that are currently available right now. As far as the amateur photo process is concerned, I think WorkinTool Image Converter is still better. For the same conversion effect, it can do multiple images at the same time conversion, and it is completely free to use.
Choose one and get ready to start converting now.