Convert RAW to JPEG on Windows | 3 FREE Solutions
Since RAW is far from an image format for internet use while JPEG is, it would be better to convert RAW to JPEG. Don't have a clue to RAW-to-JPEG conversion? Today, we are about to provide you with three effective and free solutions to realizing this goal on Windows in this article. The ways are using WorkinTool Image converter, Microsoft Photos and Adobe Photoshop. You will get the specific tutorials on how to convert RAW to JPEG through each software. Please start your reading now.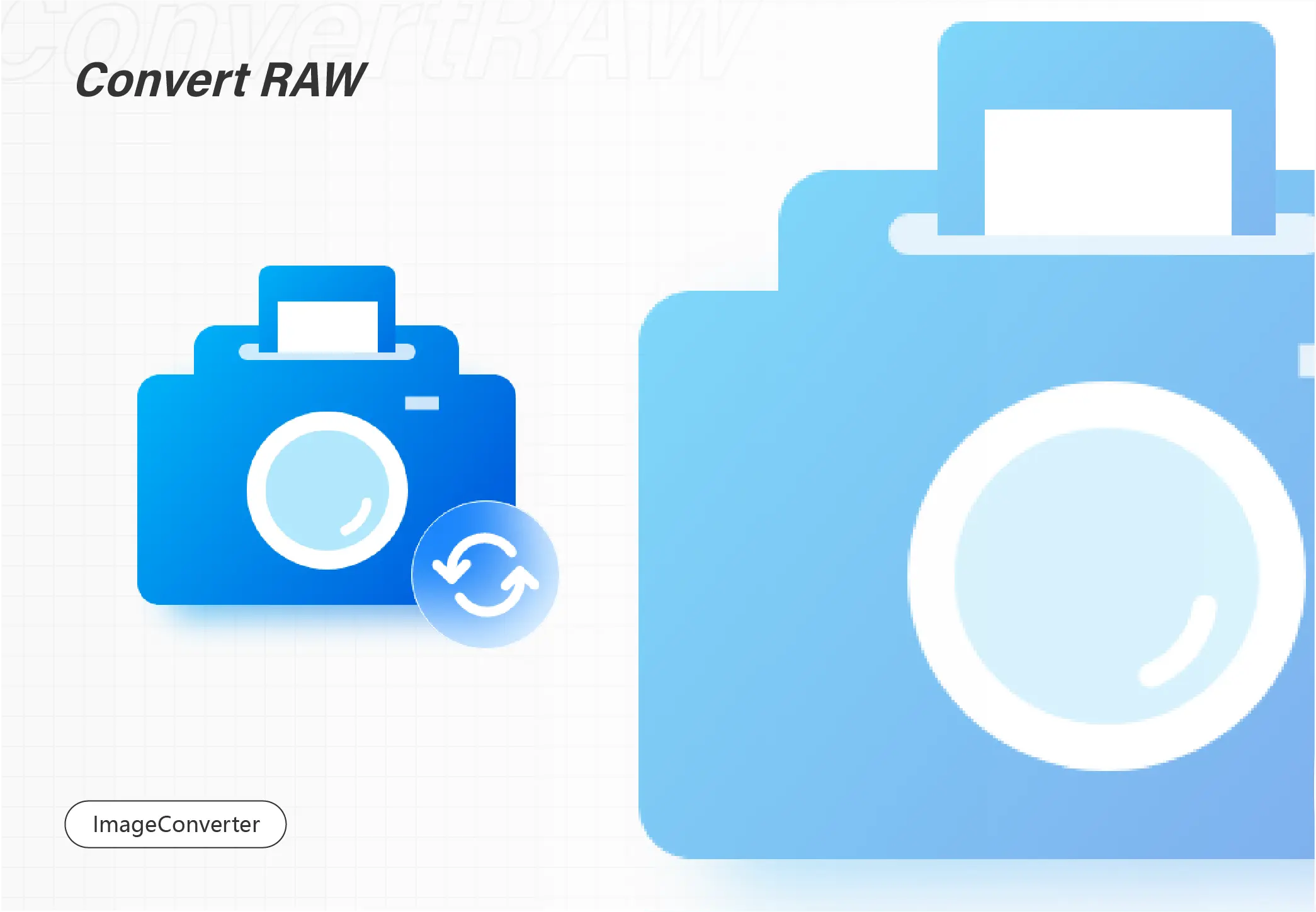 How to Convert RAW to JPEG for FREE on Windows in 2022
Much as a smartphone has become the public's primary choice for daily photography, a camera is still a professional photographer's first option. Instead of a format usually seen on the internet like JPEG (JPG), PNG or WEBP, the one exported by a digital camera is RAW.
Since RAW is far from an image format for internet use, we are about to provide you with instructions on how to convert RAW to JPEG for FREE on Windows in this article. Meanwhile, most of them are simple and convenient.
So here we go.
---
Something to Say Before the RAW-to-JPEG Conversion
📝RAW vs JPEG
What is a RAW image file? To put it simple, a RAW file is an image captured and saved by a digital camera. The name RAW originates from the reason that it is not processed yet and is not ready to be printed or edited with a bitmap graphics editor. That is to say, RAW is normally tied to a specific model and it can not be easily opened, viewed, printed or shared unless it is processed with the help of the software that works with this format. Besides, RAW boasts a high-quality image effect as it uses lossless compression algorithm. However, its size will usually be large.
JPEG or JPG is an image format that utilizes lossy compression for storing and displaying digital images. It is now a common image format everywhere in our daily life. A photo shot by your smartphone or a picture downloaded from your social media platforms is all saved as it. For a JPEG file, you can open, view, print and share it with great ease since it is already processed. Although it adopts lossy compression algorithm, the image quality is harp enough for daily use. Also, the compression means that a JPEG file is much smaller in size than a RAW image.
📝Why do you need to convert RAW to JPEG?
As is discussed in the last topic, unlike JPEG, RAW can be difficult to open and view without the assistance of a proper image tool, let alone printing or sharing it. Meanwhile, large in size, RAW images require much more storage space than JPEG files. If you are interested in it, you can refer to Adobe's When to use raw vs. JPEG. Hence, it would be better to change a RAW picture to JPEG.
So please read on to know how to convert RAW to JPEG for FREE on Windows.
---
Convert RAW to JPEG–The Easiest Way
Admittedly, it will be more convenient if you have a handy image tool installed on your PC. Today, we will present you with a practical and helpful desktop tool called WorkinTool Image Converter.
WorkinTool Image Converter is a useful all-in-one image problem resolver. Inspired by the lightweight ideas, it is designed with a simple-to-operate interface for both professional image editors and the general public. Furthermore, less than three steps will be needed to complete your RAW-to-JPEG conversion after your image is uploaded. Also, WorkinTool is able to process your conversion in batches, so you will instantly expect multiple converted images at one time. More importantly, it is completely FREE for users currently. Therefore, you are entitled to all its features without any license payment.
How to convert RAW to JPEG on Windows using Working Image Converter?
1. Open the tool, find Convert RAW and Click Add Images to upload your picture.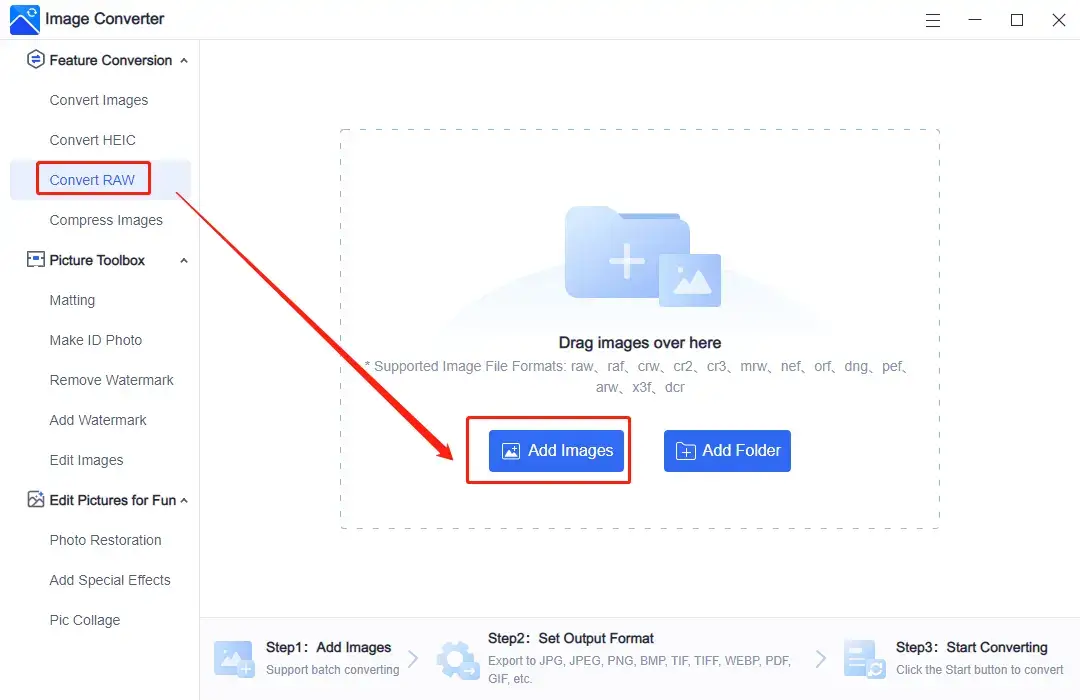 2. Choose JPEG in the drop-down box of the Output Format and click on Start.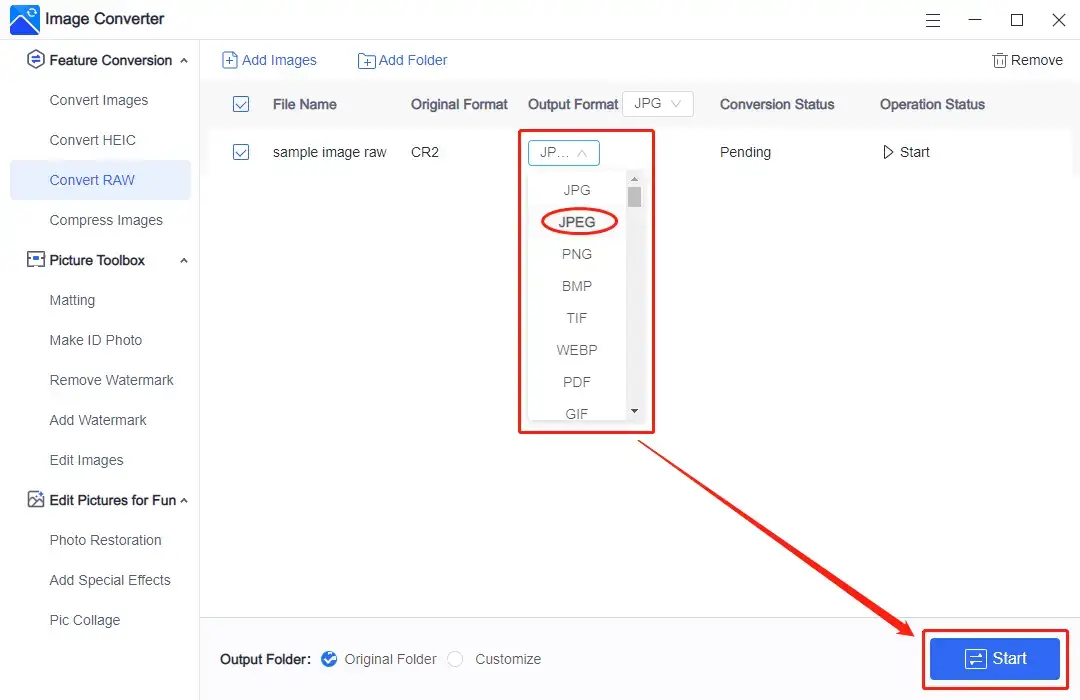 3. Click View now to retrieve your converted picture.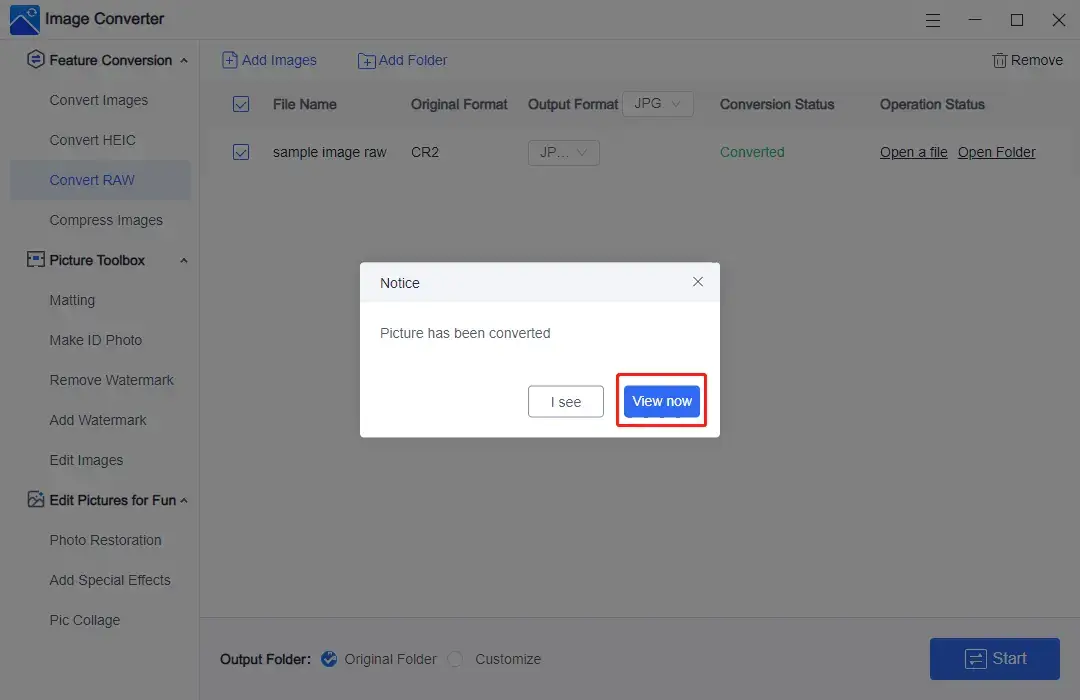 📢Notes:
1. WorkinTool Image Converter allows you to turn multiple RAW files into JPEG images simultaneously.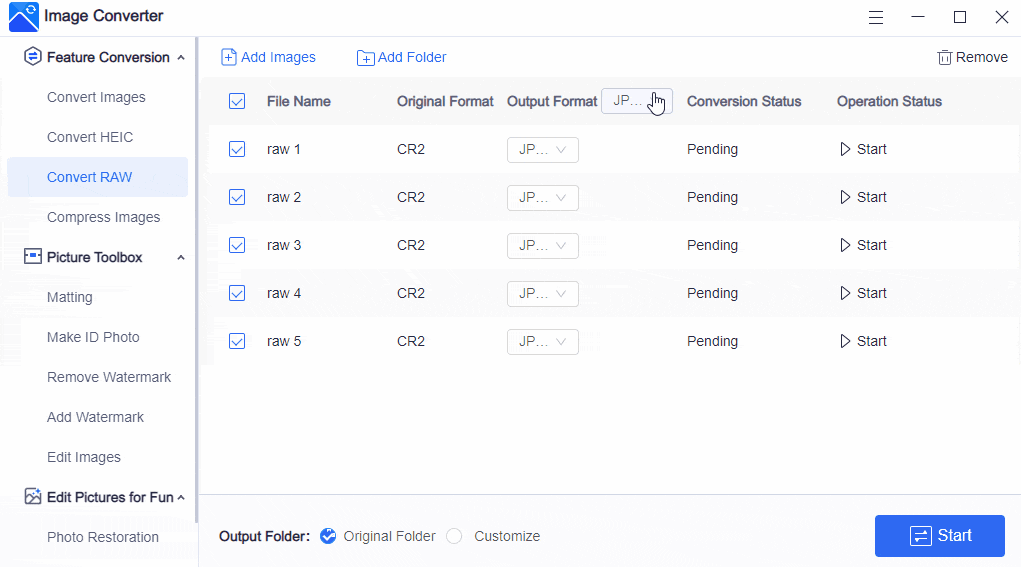 2. WorkinTool Image Converter will offer you an outcome without losing quality. Here is a comparison of the results.

---
Convert RAW to JPEG–Two Alternative Ways
There are definitely other methods of saving a RAW image as a JPEG file.
1. Convert RAW to JPEG through Microsoft Photos.
Microsoft Photos is a free built-in program on Windows 11 and 10. If you have upgraded your Windows operating system to these versions, you can open and view a RAW image with it. Here is a tutorial on RAW-to-JPEG conversion.
1). Open your RAW picture with Microsoft Photos.
2). Click the ellipsis icon and find Save as.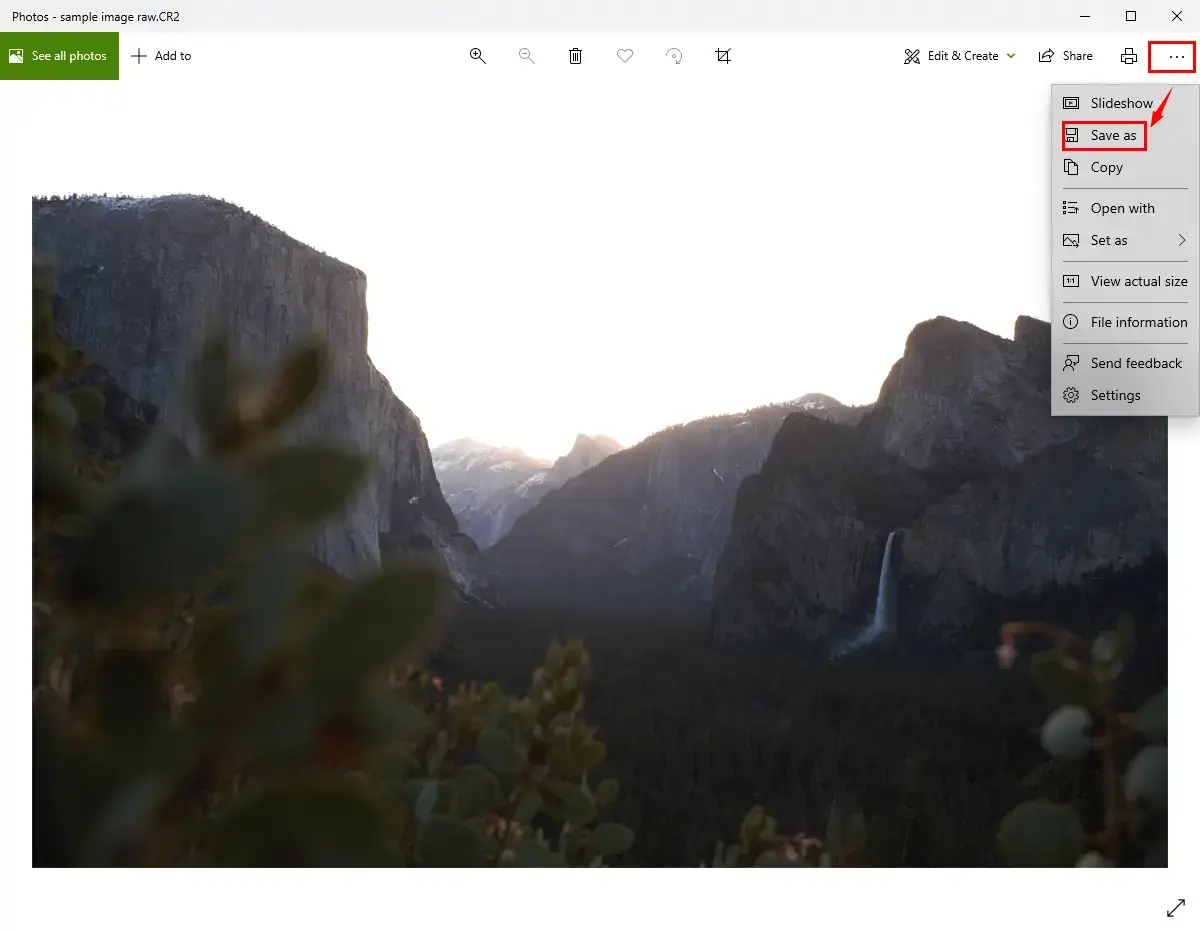 3). Choose .jpeg in the drop-down box and click Save.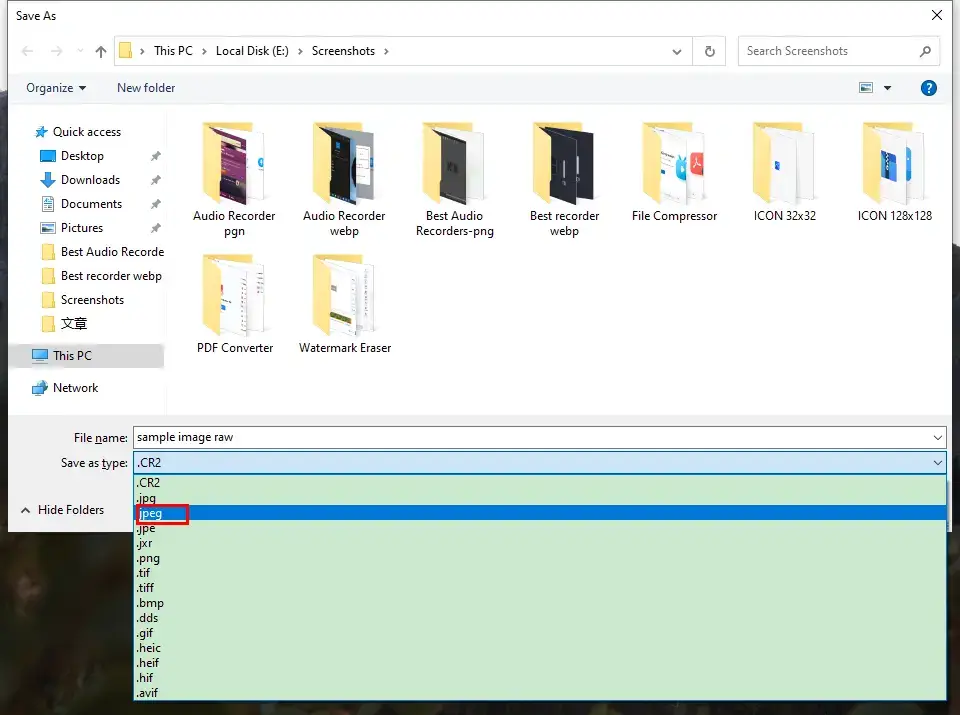 📢Notes:
😃Good News:
No third-party tools needed
Simple conversion process
Completely Free
😒Bad News:
Batch processing unavailable
2. Convert RAW to JPEG via Adobe Photoshop.
Adobe Photoshop must be the top choice when it comes to image-related requests. As a professional image solution, it will offer you all the functions that you need to process your photos. Much as it is designed with a complex interface, transforming a RAW file into a JPEG image is less challenging with its help. Also, though it isn't a free program, it provides users with a free trial period to meet their basic needs. Please see the guide below:
1). Open your RAW image with Adobe Photoshop.
2). Click on Save Images.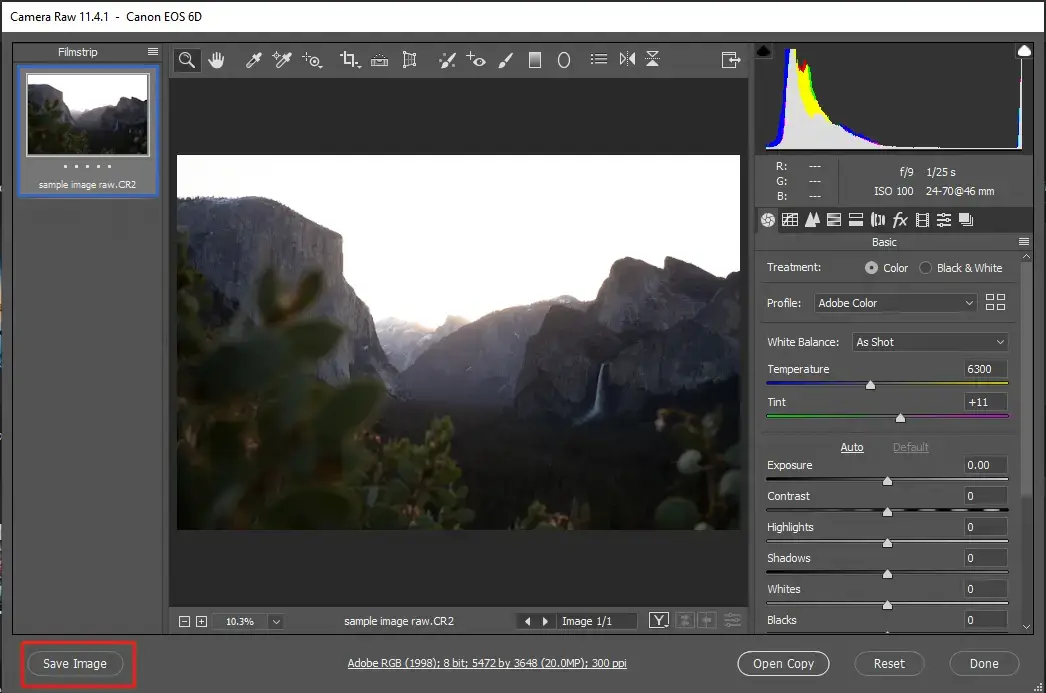 3). Choose .jpg in the File Extension section and adjust the settings below it to customize the output.
4). Click Save to get your converted picture.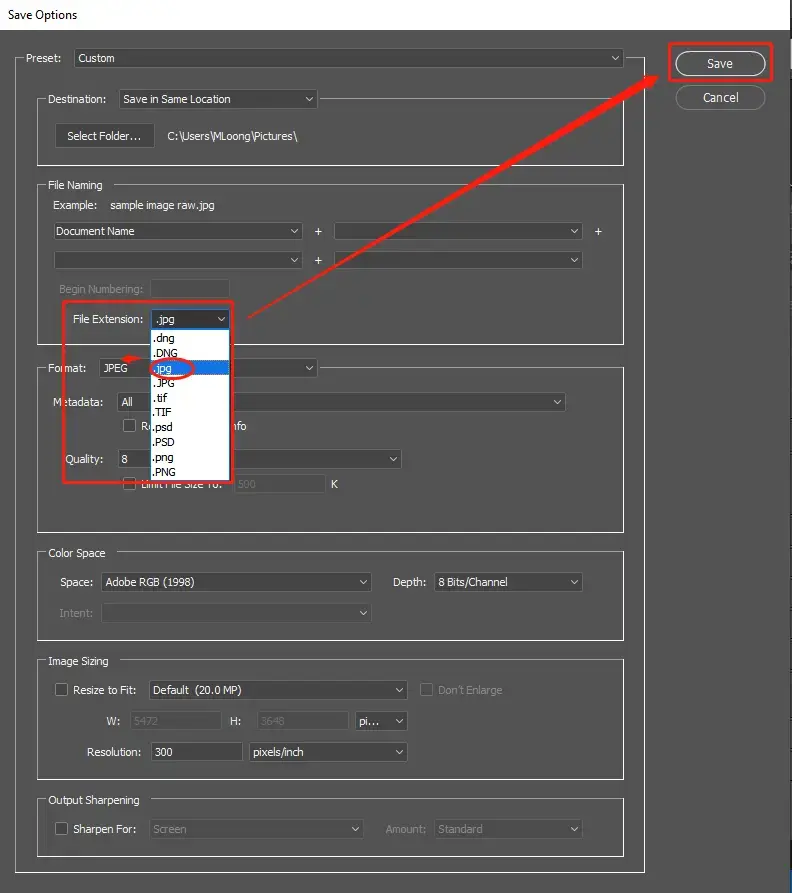 📣Notice:
😃Good News:
Convenient conversion process
Additional options to customize the output
😒Bad News:
Unfriendly interface for beginners
Complex steps for batch processing
Costly license payment required after the expiry date of its free trial version
---
Something More to Say
Lightweight and Simple: WorkinTool is lightweight enough to take up little PC space. Also, it boasts an easy-to-use interface with instructions on almost each feature page, so even beginners will find it simple and convenient to use.
Multiple Formats Supported: WorkinTool enables you to make your RAW file(s) into 100+ other image formats (JPG, PNG, BMP, WEBP, TIFF, HEIC and more) with minimal effort. Therefore, it is able to resolve nearly all your problems concerning image conversion.
Batch Processing Instantly: WorkinTool allows you to change multiple pictures simultaneously to PNG images with just one click, and you will expect your outcomes in an instant.
High-Quality Guarantee: The converted PNG files via WorkinTool will be exported without losing quality.
Utterly FREE currently: You are entitled to all the features of WorkinTool without any license payment and personal registration.
Green Without Ads and Intrusive Watermark: There will be no advertisements in the course of your conversion and no intrusive watermark added to the output.
Powerful with Various Features: WorkinTool, more than an image converter, provides you with additional features for both professional use and fun. You can use it to remove the background of a picture, make an ID photo, enlarge a photo, colorize old photos, convert image to black and white, add filters or special effects to an image, make a picture collage and more.
---
Final Thought
Converting RAW to JPEG can be as easy as a pie if you have a useful tool or find your ideal approach. We sincerely hope that you can learn some valuable ways to fulfill this objective. However, it is strongly recommended that you give WorkinTool Image Converter a try.
So are you ready to convert your RAW files to JPEG images now?