How to Convert WEBP to JPG and PNG on PC FREE
The WEBP image format is designed by Google to display images as fast as you can. However, we all know that not all browsers or websites support this image format. So, if you want to convert WEBP to JPG, you have to find another way. Therefore, I have provided three different methods in the article. One of them is to use WorkinTool Image Converter. It is a professional image converter. With its help, you can easily convert any popular format, whatever you want. And it is 100% free to use. So come download and experience it yourself.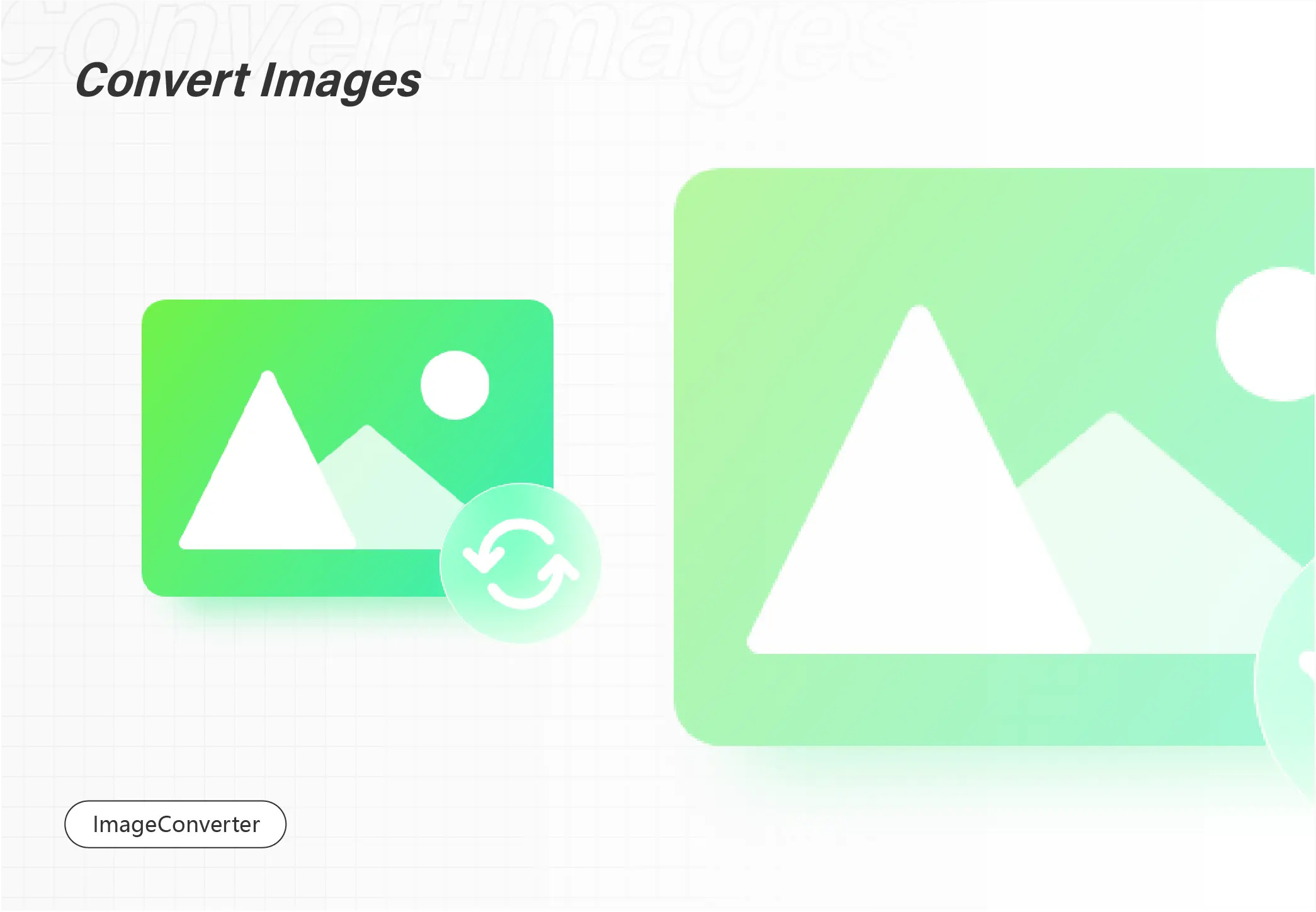 Now the new supported WEBP image format is convinced to be a better image format to present on web pages. It features both JPG and PNG formats. It can compress an image to half or a third of its original size without degrading its quality. Also, PNG transparency features can be displayed on the page. After Google has launched this image format policy, you may have seen it in many places by now. Because images are compressed but retain quality, they can be loaded faster on the web, major websites and apps like YouTube, Google Play, and some smartphone apps adopting the image format. But even this, why do some people try to figure out the way to convert WEBP to JPG or PNG?
Well despite this image format having been developed and worked for years in Google, it is still not supported by many image editing tools like Microsoft default photo viewer and online forms. So if you copy and paste the WEBP format image directly on the web, it will cause a lot of inconvenience for editing. In order to benefit users, I am here to introduce the easiest three methods on how to convert WEBP to JPG and PNG.  Let's find out how to do it in no time.
---
🏅 Convert WEBP to JPG in WorkinTool Image Converter
The first method I am going to introduce is to use a newly published image editing software – WorkinTool Image Converter.
Just like the name, this image tool allows users to convert all the popular image formats. For example, you will see JPG to PDF. And if we are talking about how to turn WEBP to JPG, then of course you can also transform JPG image format to WebP as well by this incredible image converter. And unlike converting JPG to WEBP, which will more or less lose the image quality. Because only in this way can the image reduce its size. On the controversy, converting WEBP image format to JPG won't need to reduce the size. Therefore, the quality won't be affected either.
And this image converter supports users to convert images in bulk. And it doesn't just have to be the same format conversion to work at the same time. If you want to save time by switching between several different formats, this software will do the job for you just fine. Except for its converting function, it is also an outstanding image editor. You can use it to edit your pictures like a pro. Countless filters are there waiting for you to explore. You can cartoonize yourself. Swapping the gender or changing your age is as easy as a piece of cake. Moreover, it is totally free to use all the functions. No in-house purchases, no worries.
Look how it works now.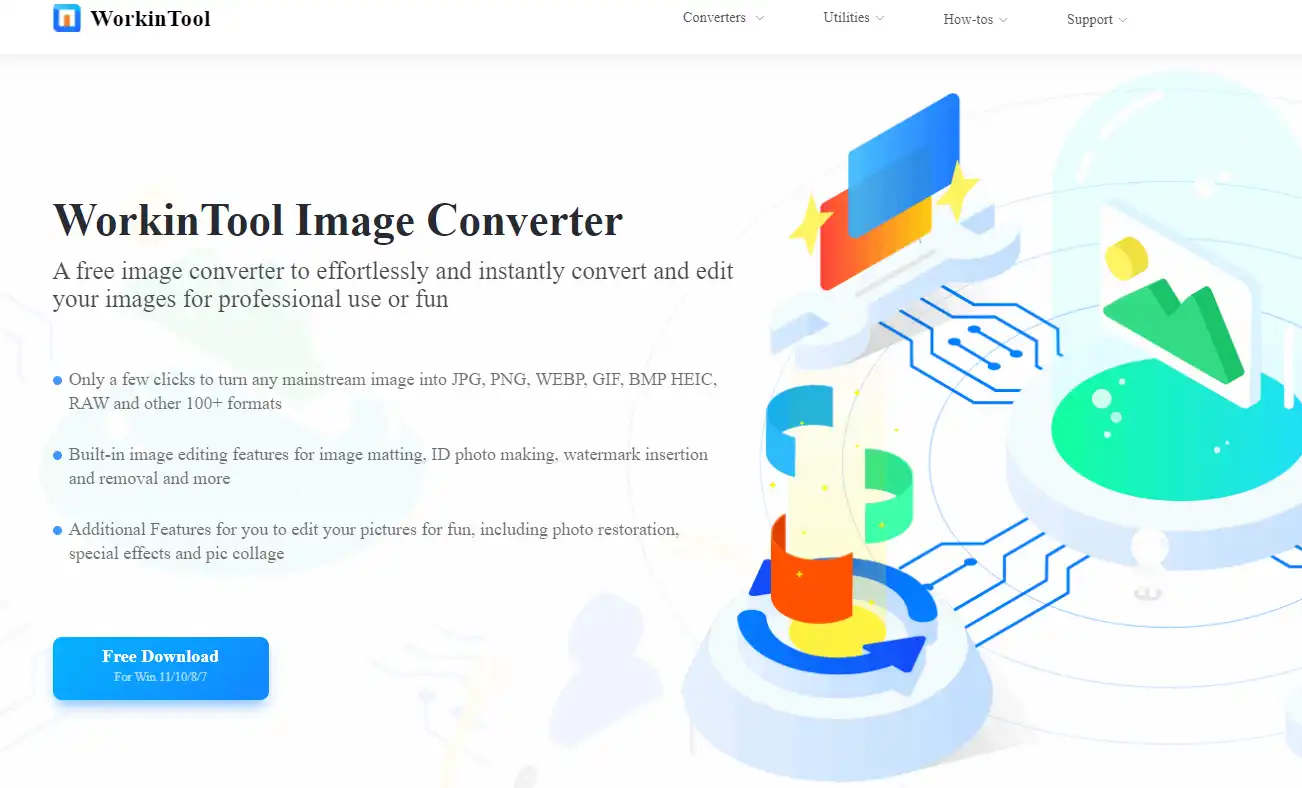 Then, open it and find "Convert Images" to put your desired WEBP images in it. You can put them one by one, or you can just put them in a folder. There are steps below that will also prompt you when converting formats.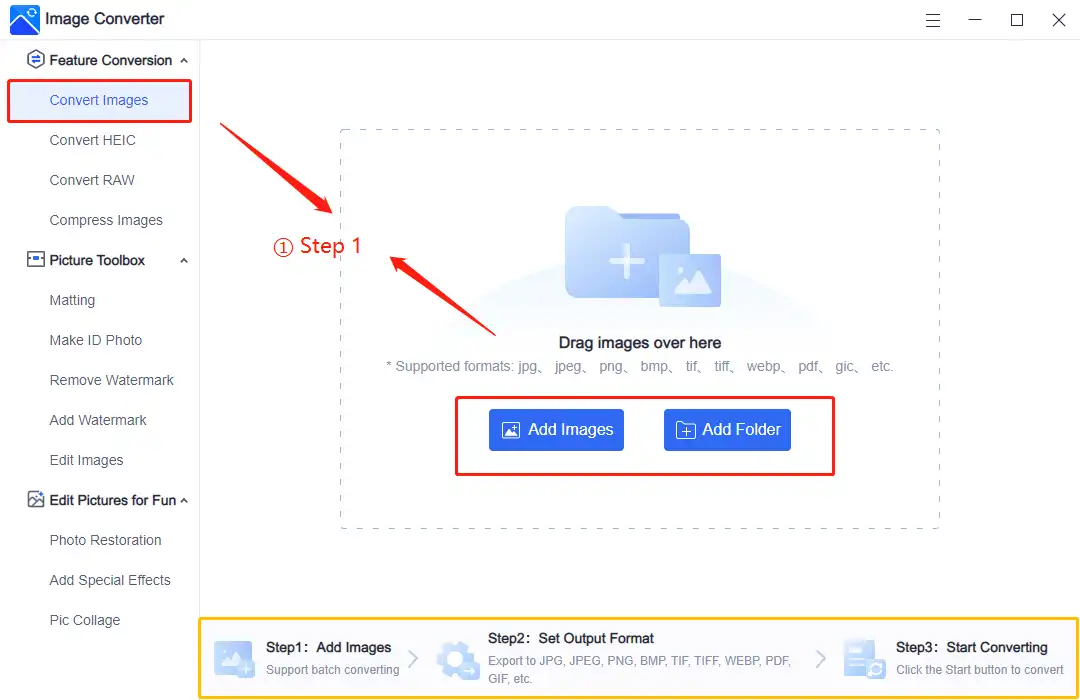 Here you will see a processing window like below. It tells you the image name, original format, output format, and status. What you need to do is to decide how many images you want to convert and what output format you want them to be. Once you have set them right, you can hit "Start".
Also, you will see other buttons here. You can remove unwanted images from the processing window or change the saving folders.
As the image shows, you can convert different formats at the same time.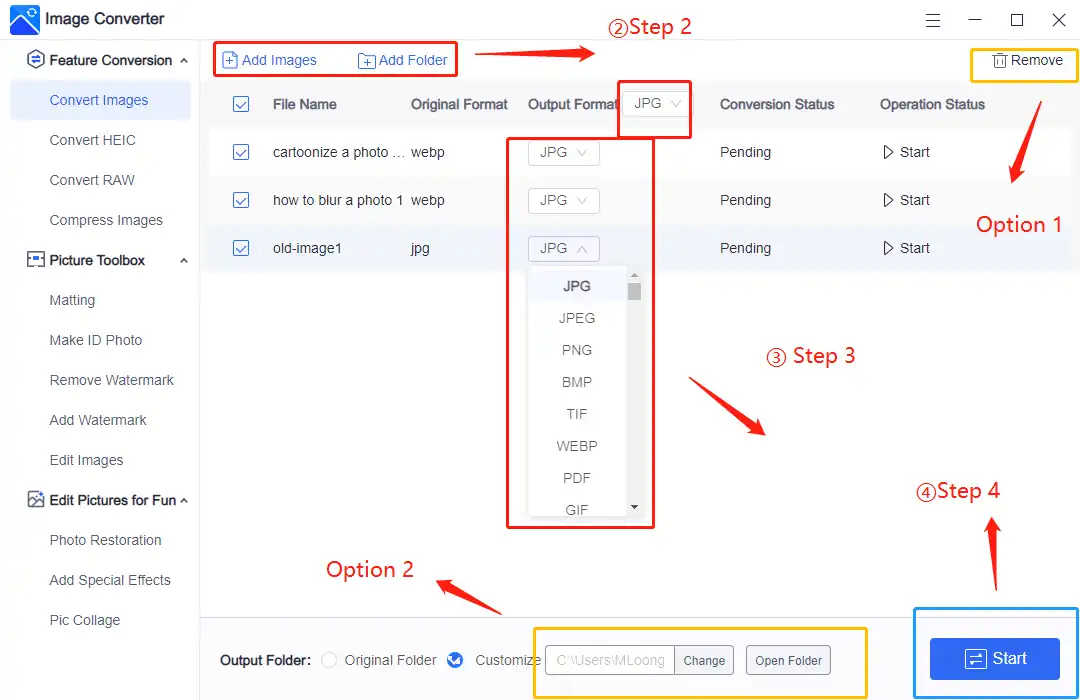 After finishing converting, you may go to the saving folders to check your image result.
---
🥈 Convert WEBP to JPG in Different Browsers
In fact, there are still many browsers that do not support the WEBP image format, for example, Microsoft Internet Explorer. So if you happen to be looking at web pages that use WEBP images, they will automatically convert to JPG or PNG for users to browse. It's also because of this factor that you can easily save JPG files with it. All you have to do is click on the URL of the image you want to save in the web browser that doesn't support WEBP and then click save to download. Simple as that.
Let's take a look.
Find one web page that contains WEBP images that you want, Select the URL > Right-click URL > Copy.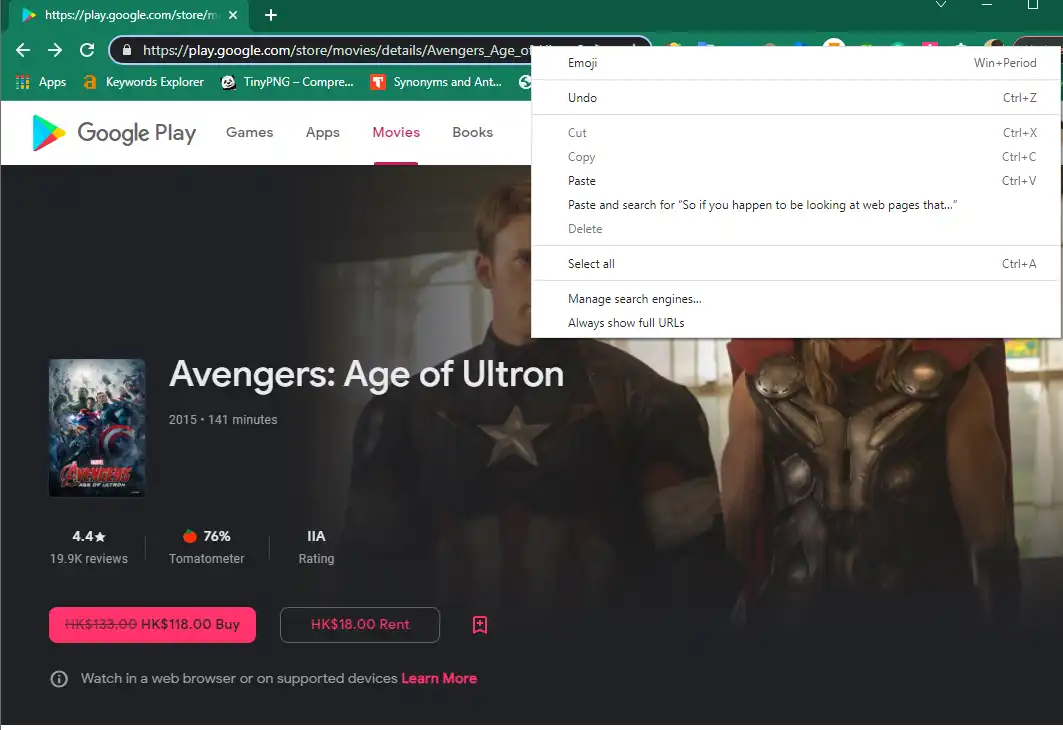 Open another browser that doesn't support WEBP, right-click the address bar > Click "Paste," > Enter.

Then right-click the image > Save Picture As > Designated folder > Save. So that all the downloaded images will be saved in there, and y
---
🥉 MS Paint or Mac Preview
Even though MS Photos won't be able to open WEBP images, you can still use the MS Paint function to convert image format. It can convert WebP into JPG, GIF, BMP, TIFF in Windows. However, if you are in the Mac system, the same way goes for the Preview function.
Check it out now.
Right-click the image > Open With > Paint.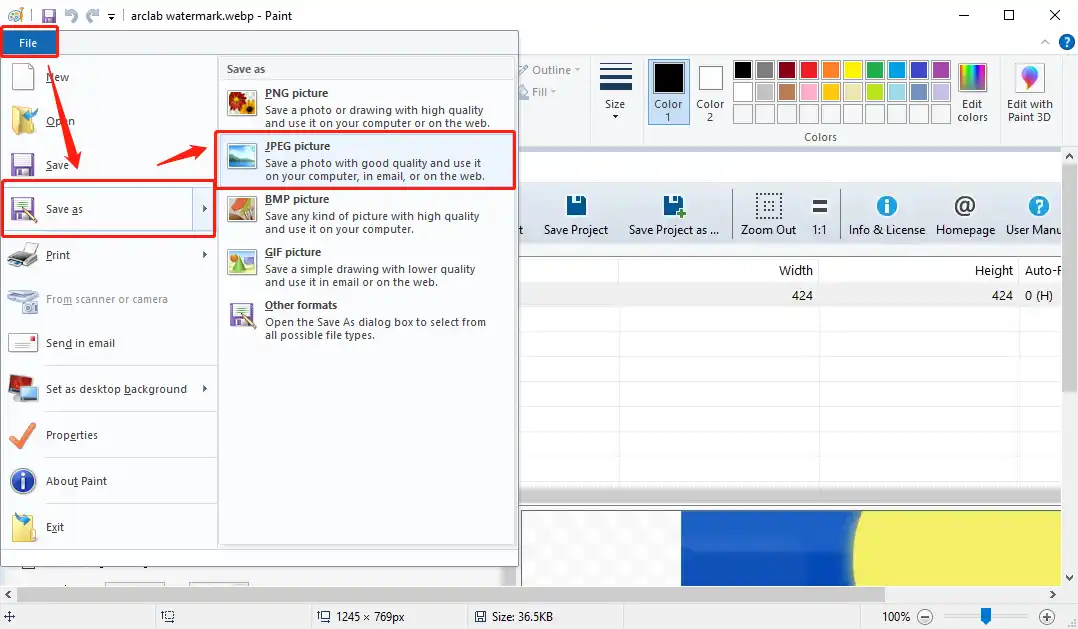 After opening, File > Save as > JPEG picture.
Find a designated folder and hit Save.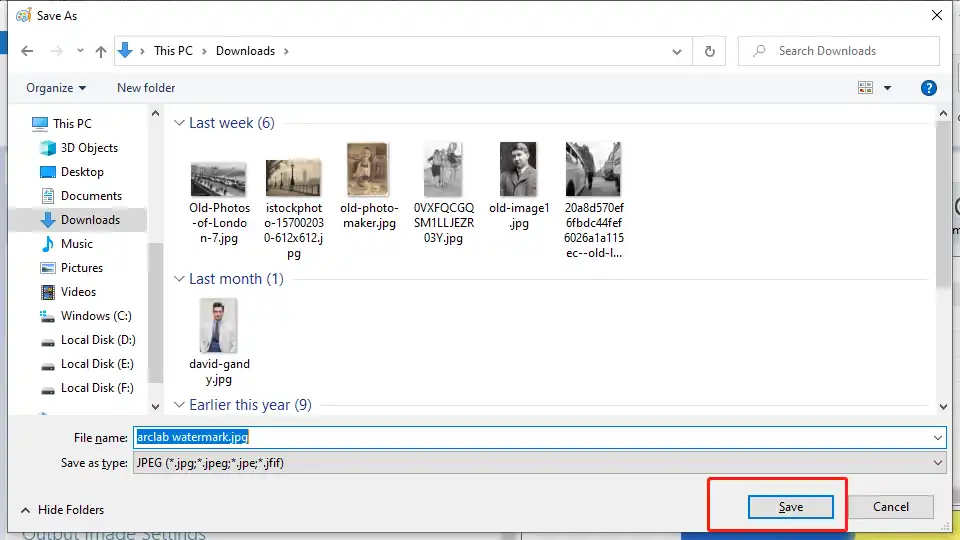 The same method goes to Preview if you use the Mac system.
Click File > Duplicate.
Save the image in a new format, here choose JPG from the menu.
Click Save.
---
More to Share
As you can see from above, we have covered three different methods on how to convert WEBP to JPG image format. Each way has its advantages. However, I have to mention the WorkinTool Image Converter one more time. I know some of you don't want to download anything to the computer. But you have to know that this tool is professional in image converting. All the commonly used formats are available here. And editing image is another feature you can count on it. Moreover, you can use it without spending a penny. So, go give it a chance and explore yourself right now.