How to Remove Emojis from Pictures: Four Methods that Works
In today's digital age, emojis have become an integral part of our online communication. However, in some cases, emojis may not be desirable, especially when it comes to pictures. Whether you want to remove emojis as part of your image editing process or just want to clean up a photo of unnecessary symbols, there are various methods you can use to remove emojis from a picture. In this article, we'll explore some of the best ways to do that. The most recommended one is WorkinTool Image Converter. It is super easy to operate without lowing image quality. Come and try it now!
😍 1. Custom features to add or remove image watermarks as you want.
🤩 2. Easy interface for users to edit with THREE STEPS.
😎 3. Support more than 100 different image formats to operate.
🥳 4. Cover all the features that you can on the market and interesting filters.
😊 5. Available for image conversion, compression, matting, watermark, and more.
How to Remove Emojis from Pictures: Four Methods that Works
Emojis have become an essential part of how we communicate in the digital era. They provide a fast and straightforward way to add emotions and convey meaning in our messages, social media posts, and emails. However, when it comes to photographs, emojis might be intrusive or even annoying, especially if you're trying to create a professional or minimalist look for your images. In some scenarios, you should get rid of them. Do you know how to remove emojis from pictures?
Removing emojis can help you achieve a cleaner and more visually appealing result, whether you're planning to use the images for a website, portfolio, or any other purpose. In this article, we'll explore several tips and tools that can help you get rid of emojis from your pictures quickly and efficiently.
---
🤔 Why Remove Emojis from Pictures?
We all know that Emojis can convey more emotions and add colors to images in many ways. But there are actually many occasions when adding emojis to a picture is inappropriate. In these cases, you may need to remove them from the image. So what are some of these things? Here are five of the most common possible reasons we've summarized:
Removing emojis from pictures can help to create a more professional, visually appealing, adaptable, clear, and accessible image. Depending on the specific context and purpose, it might be necessary to remove emojis to ensure that the idea is practical and serves its intended purpose.
---
How to Remove Emojis from Pictures on Windows
As mentioned above, Adding an emoji to an image requires consideration of context and timing. If It's a professional photo exhibition, emojis stickers for entertainment are best left out of the picture. Like emojis, which already exist on images, you need to use a professional watermark remover or image-editing software to quickly get rid of them without compromising the quality of the image. Here on Windows, we will guide you through the method of using WorkinTool Image Converter and Photoshop to remove unwanted emojis.
🎉 WorkinTool Image Converter 🎉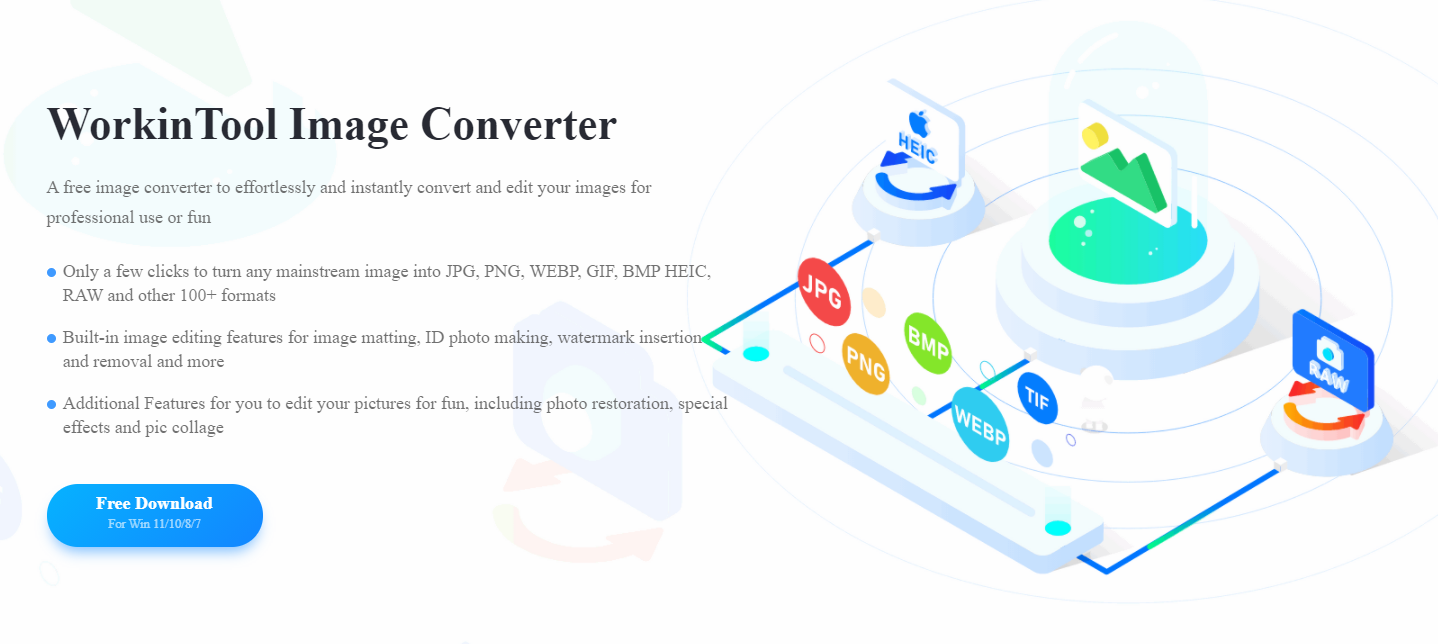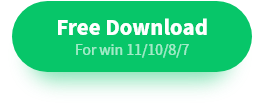 WorkinTool Image Converter is a powerful tool that converts, resizes, and edits images quickly and easily. WorkinTool Image Converter supports all major image formats, including JPEG, PNG, BMP, GIF, and TIFF. This means you can easily convert images between different file types or resize them to suit your needs. For removing emojis, you can directly use the watermark removal feature to make any unwanted objects disappear without a trace. You don't need any technical skills to use the tool, as the interface is intuitive and user-friendly. It's an excellent option for both personal and professional use and offers a range of features that make it stand out as a top choice.
100 +image formats conversion available

Customize to enlarge or compress images

Add or remove photo watermarks

Change or remove the image background

More than 65 image filters to apply
Look how it works with WorkinTool:
First, open this tool and tap Remove Watermark and add the picture with emojis.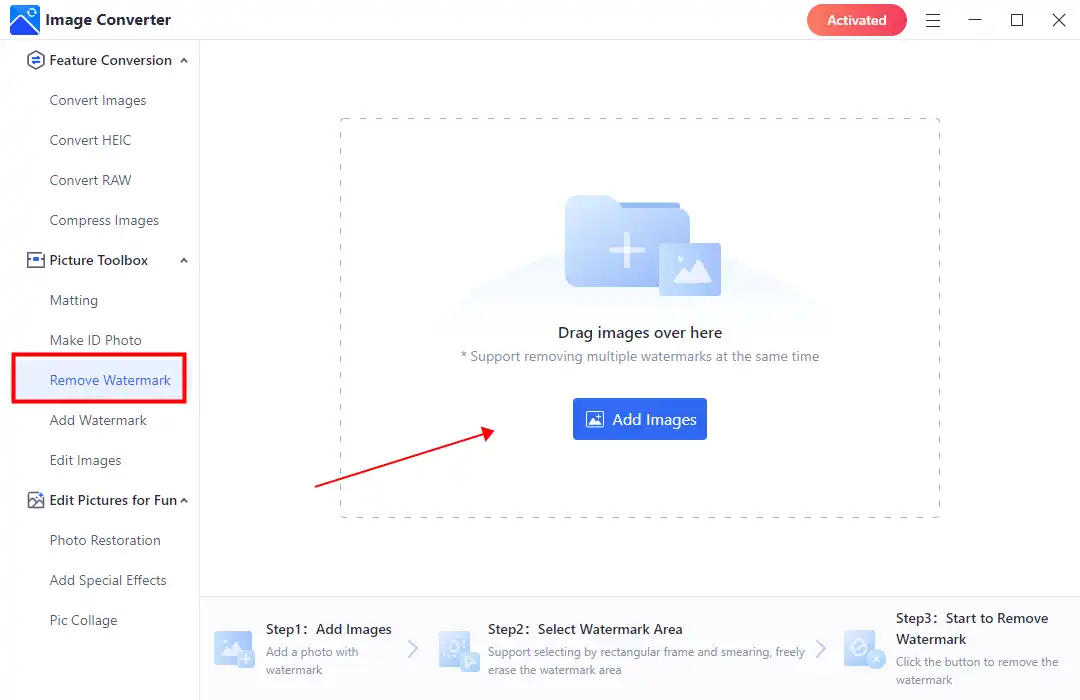 Then, you can decide which selection and removal modes you should use. (Since emojis are usually placed randomly on the picture, using the brush to cover them is more suitable.)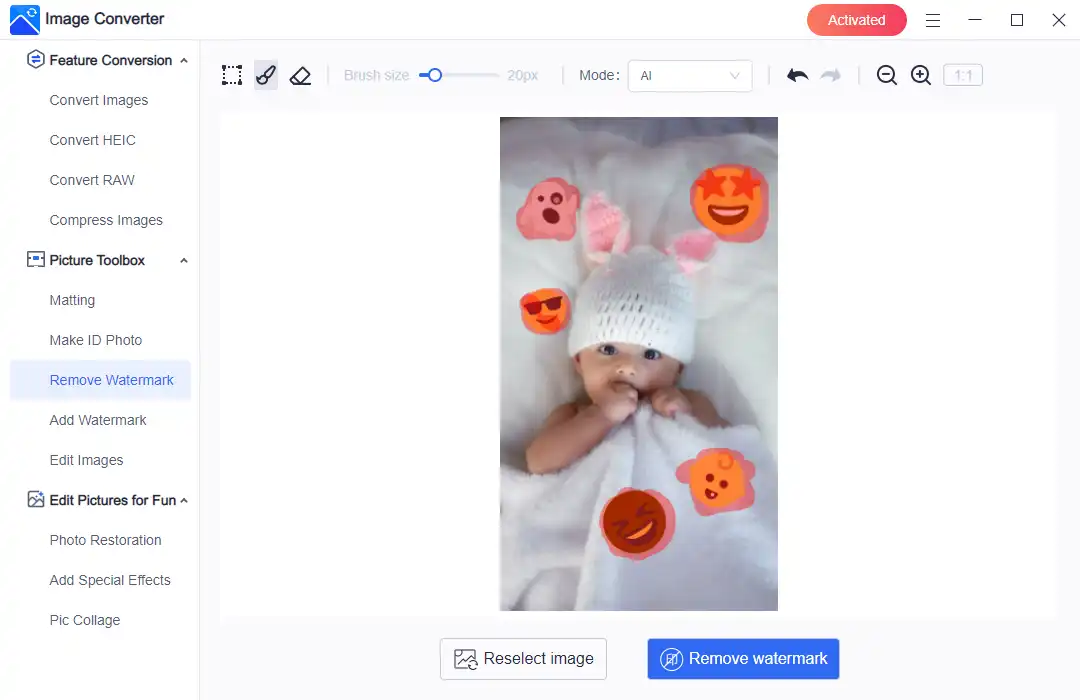 At last, after all the emojis have been covered, click the 

Remove watermark button

. Then you can see the image after removal and

 save it on your computer.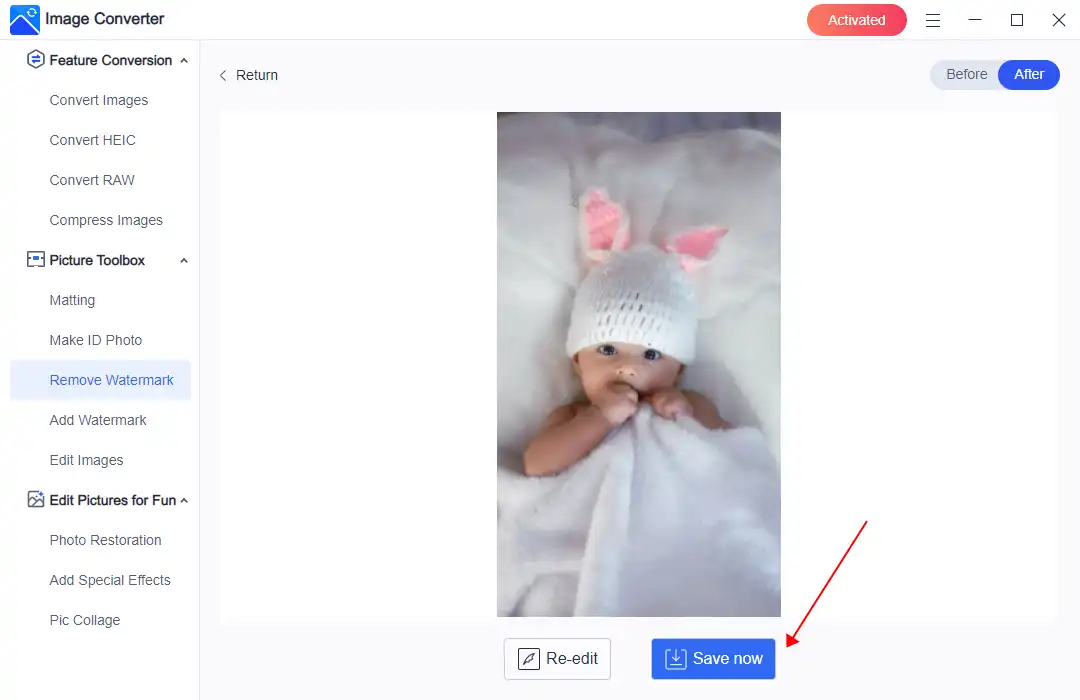 💖 Additional WorkinTool Image features 💖
---
Remove Emojis from Pictures with Photoshop
It's a shame that WorkinTool Image Converter is currently unavailable on Mac operating systems. For people who only use Mac computers, no worries. You still have Adobe Photoshop to help. It is a good option for those using different PC systems who want to remove unwanted objects from pictures. However, it is a bit more complicated compared to other software choices. It is well-known for its advanced image editing features but requires users to have higher skill levels and pay for the program. It's worth the investment because of the satisfying results if you constantly need image editing. Here, we have simplified the process of removing image emojis by providing steps to help speed up the process using Adobe Photoshop.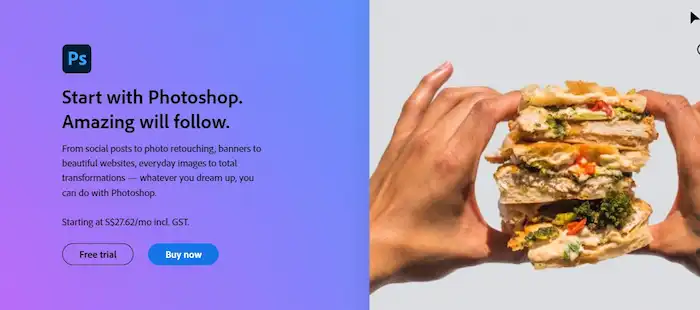 Open the image with the emojis in Adobe Photoshop.

Select the "

Clone Stamp Tool

" from the toolbar on the left side of the screen.

Adjust the brush size according to the emoji you want to remove by clicking on the brush size dropdown menu on the top menu bar.

Press the "

Alt

" key and click on an area of the image that does not contain an emoji. This will set the area as your sample.

Position your brush over the emoji and click on it. The tool will then replace the emoji with the sampled area.

Repeat the process for all the emojis you want to remove.

Use the "

Healing Brush Tool

" to refine any areas that may still show traces of the emoji.

Save your edited image when you're finished.
---
How to Delete Emojis on Mobile
Most individuals find it more convenient to edit their photos on mobile devices rather than on a computer. Unfortunately, removing objects from images on Android or iOS devices can prove difficult, as the built-in editing features lack this functionality. Nonetheless, an app for mobile devices called Video Eraser provides various options for editing both images and video, including removing emojis. Even better, the watermark removal feature is entirely free. While the app only offers a box selection mode, which may be more challenging, it remains a viable option for those wishing to remove emojis while on the go. Furthermore, this app allows users to explore other robust editing functions for pictures and videos.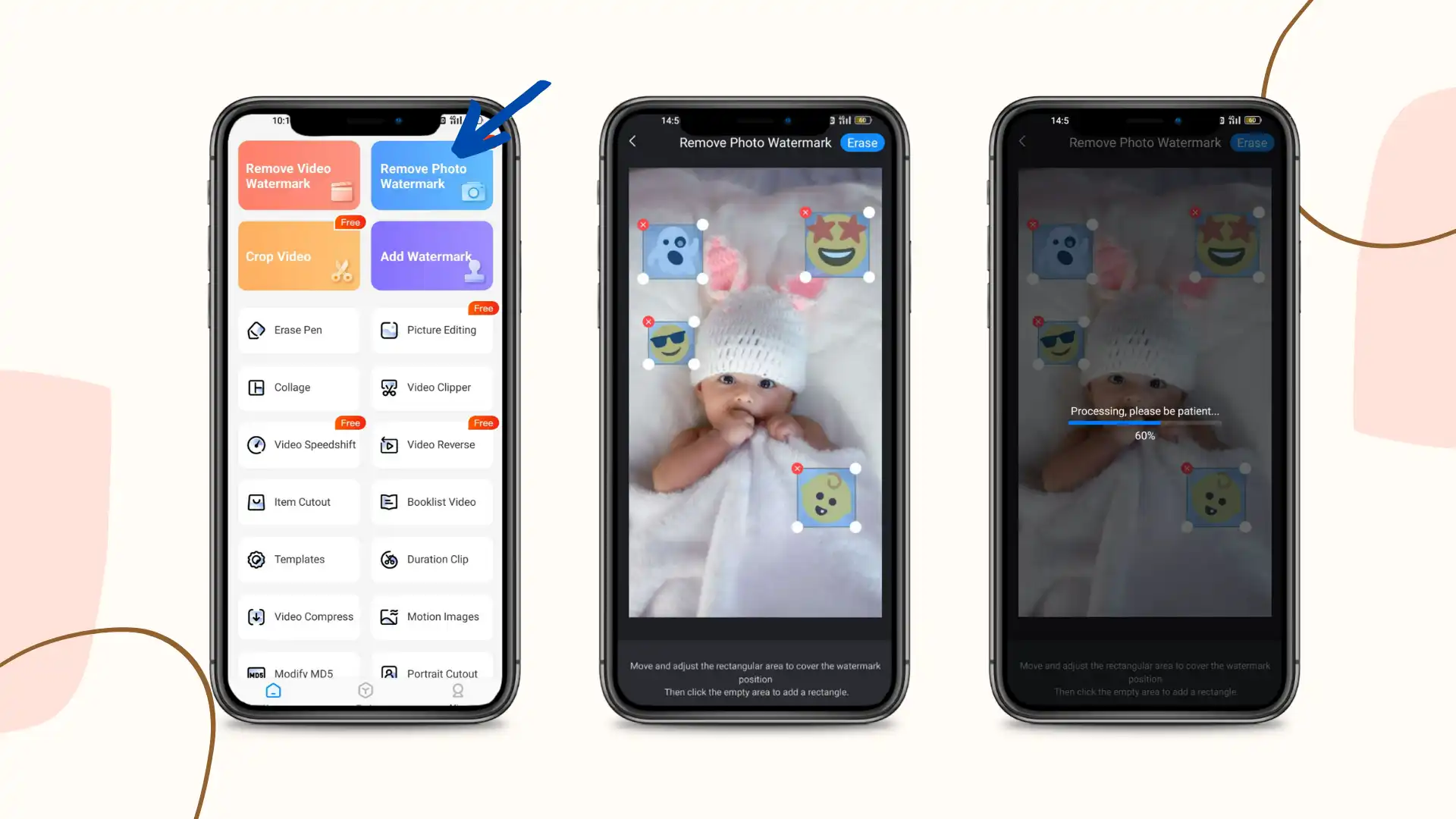 Open Video Eraser and select 

Remove Image Watermark

.

Add the Adobe Stock image with watermarks, select to box all watermark areas, and click 

Erase

.

Then wait for it to finish, and choose to 

Save it to the photo album

 or

 share it with your friend

.
---
Erase the Image Emojis Online
Since we are all using watermark removal tools to get rid of emojis, Apart from the options discussed earlier, another tool is worth looking into – the online watermark remover offered by 
watermarkremover.io
. This web-based tool helps you effortlessly erase emojis from your images within seconds without requiring any downloads or registrations. You can upload your photo and let the AI technology do the work without making any selections or choosing options. However, it's crucial to note that since this tool needs to upload your pictures on the internet, there is a security risk. We suggest using desktop applications instead of this tool to ensure complete security.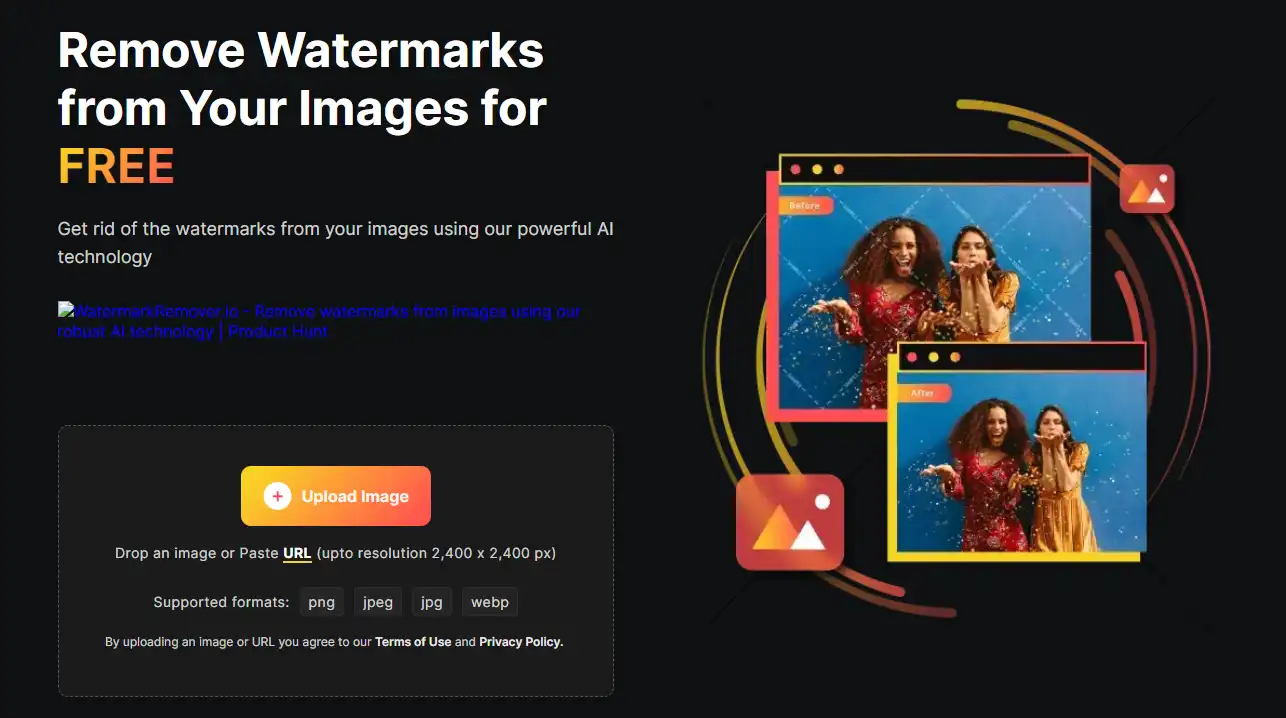 Visit 

watermarkremover.io

 and tap 

Upload the image

 to input the image with emojis.

After a while, you will see a comparison chart of the original and edited pictures.

At last, you are able to decide if you want to save this picture or redo it.
---
Conclusion
While the process of how to remove emojis from pictures may seem simple at first glance, it requires precision and attention to detail to achieve the desired result. One challenge of this process is determining which emojis to remove, as it may affect the balance and composition of the image. Additionally, the color and shading of the emoji may not match the surrounding pixels, making it challenging to blend seamlessly. Moreover, depending on the complexity of the image or the number of emojis to remove, the process can be time-consuming, and this may only sometimes be feasible for individuals with limited time and resources. Practicing patience and exploring different methods and tools that can simplify the process while ensuring a high-quality result is essential.
In summary, while removing emojis from pictures may not be the most straightforward editing task, various methods and tools can ease the process and make it accessible to anyone. With practice and patience, you can achieve clean and professional-looking images that cater to various contexts, including personal, academic, and professional projects.