How to Remove Watermark from Pictures | Three Easy Ways
This is a guide on how to remove watermark from photos, particularly for Windows 10 users. The tutorial contains 3 ways, including using Windows Photos, Windows Paint, and WorkinTool Image Converter. Each of them can be perfect in different conditions. Above all these three solutions, I definitely recommend WorkinTool Image Converter the most. It is an all-in-one tool, you can use it to add and remove any watermark you want. Plus it also supports users to convert formats and compress the size. Moreover, it is 100% free to use. So, don't wait up and experience it right now.
This guide provides three easy methods to remove watermarks from pictures on Windows 10. There are two ways to get rid of watermarks from photos with Windows inbuilt features. In addition, there is also an alternative to using WorkinTool Image Converter to delete a watermark from a photo.
Adding a watermark is an effective way to protect the copyright of your photos. However, there are times you need these photos without a watermark for non-commercial use. Or you lost the original copy, and you want it. You can easily crop the image to get rid of the watermark sometimes. You may also cut it and fill the blank area with similar colors to the surroundings. However, some watermarks are hard to remove, or they will lose core content if you crop them. Therefore, you should turn to a watermark remover. Herein, we will introduce the WorkinTool Image Converter to remove the watermark from photos.
---
How to Remove Watermark from Pictures on Windows 10
Fortunately, there are two Windows 10 built-in features you can rely on to remove a watermark from a picture. These two features are Paint and Photos. Both Paint and Photos provide an easy and quick solution to make the change.
You can use the photo viewer to crop the image, or you can also delete the watermark with the painting tool.
Crop Images in Windows Photos to Get Rid of Watermark
Windows Photos is a photo viewer, providing elementary editing functions like cropping, rotating, etc.
This method is appropriate for removing the watermark on the edge of the photo. Only cut the margin, so it won't affect the whole image.
To crop watermark from photos:
Firstly, open your image with Windows Photos.
Click the Crop icon.
Cut the margin that contains the watermark.     
Drag the selection border to the desired location.
Finally, save the photo without the watermark.
Note that this method is not proper for large watermarks or those near the center of the image.
Delete Watermark in Windows Paint
In this section, we will talk about how to delete watermarks in Windows Paint.
This is best for pictures without many colors. If so, you can easily remove the watermark in the center of the image.
To make this change:
Firstly, open your picture in Windows Paint.
Click Select and choose Rectangular selection.
Hold on to your mouse and select the area containing the watermark.
Select Delete to cut the watermark. 
There will be a blank area after you cut the watermark.
Use the color picker to pick the surrounding color. Then use the Fill with color to fill the blank.   
Check the outcome and save the file.
Apparently, this method has a shortcoming in filling the pattern with gradients. Meanwhile, other issues occur when you deal with image watermarks. In this case, we suggest you turn to a professional watermark remover.
---
Best Way to Remove Watermark from Pictures
There are many alternatives you can rely on, and WorkinTool Image Converter is one of them. The lightweight software has rich features and allows you to edit watermarks easily and quickly.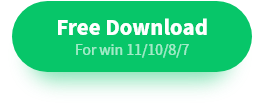 To erase watermark from photos with WorkinTool Image Converter:
Firstly, download WorkinTool Image Converter and open it.
Select Remove watermark from image.
Drag your image to the platform, or select it from the file.
Choose a model for the removal. Because every watermark is different, There are two ways of selecting watermarks. One is to box the area of the watermark. And another one is to use the brush mode. Here we propose to apply the brush.
Locate and select the watermark. Then you can decide on the removal mode. As you can see, it provides four different modes to pick.
After this, you can click "Remove Watermark" to process this picture.
Wait for a second and the operating picture will show on the canvas for you to check the result. The "Before & After" button is for users to contrast the picture before processing. However, if you are not satisfied with the effect, you can hit "Re-edit". Or, if you have others pictures ready to remove watermarks, you can tap "Return" to start another one.
Note
supported formats include JPG, PNG, and BMP. 
This watermark remover supports the brush option and marquee selection. You can keep a real-time outcome preview during the whole easy process. Besides, it provides a quick export. Meanwhile, if you are seeking ways to remove the watermark from videos, WorkinTool also provides another solution for you to try. Seek information about how to remove the watermark from the video. In addition, there are some elementary video editing functions for further purposes on video issues.
In conclusion, this method is capable to cope with hard-to-remove watermarks. For instance, it is able to remove video watermarks like logos. Also, this software is able to remove digital signatures.
Last but not the least, don't use removed photos for any commercial purpose.
---
Why Choose WorkinTool
WorkinTool is one of the most prominent software service suppliers, devoting all our efforts to improving your office skills.
Powerful features: We provide multiple magic working tools to help you work more effectively and efficiently. We endeavor to achieve all your expectations about office tools. Our ultimate aim is to equip you with powerful arm fires in the workplace.
Professional Services: We are sophisticated in working tools, with 8-year experience as a professional SaaS provider.
Security first: We make great efforts to protect our users' privacy. Private information protection is our priority.
Free technical help: We provide 24/7 customer service support via email. We also deal with urgent issues via call.
User-oriented: We try our best to satisfy all needs that our users expect and aim to provide user-friendly products.
Safe and sound purchase: The entire payment process is encrypted with SSL.