How to Combine PDF to JPG on Windows and Online Free
Want to merge multiple PDF pages into one JPG image? It is easy to do so as long as you have a reliable PDF merger and converter. Converting PDFs to JPG pictures is a common practice that can make file transferring and editing more easily. This article offers easy solutions that can combine PDF to JPG. Read on, and you will get two practical tools that allow you to edit and convert PDF files for free whenever you need them.
In this article:
1. How to combine PDF to JPG on Windows
2. How to combine PDF to JPG online
How to Combine PDF to JPG on Windows and Online Free – 2 Ways
Overview
Dealing with multiple file formats is a common occurrence. Sometimes, you may need to combine multiple PDF pages and convert them into one JPG image for easy management. Whether you want to make a presentation, compress multiple documents, or share and edit complicated content more conveniently, combining PDF to JPG can be the final solution you are looking for.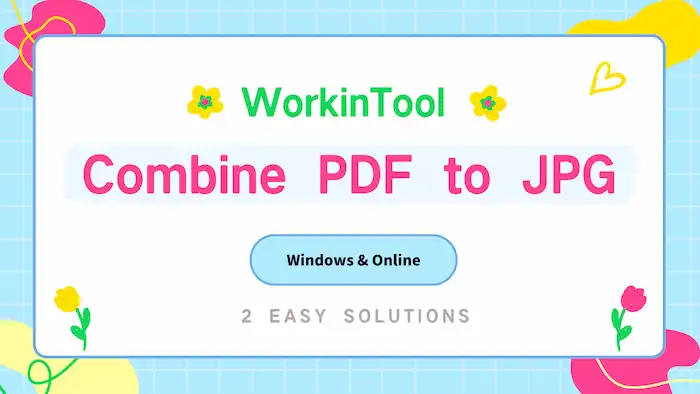 In this article, we'll guide you through the process of merging PDFs and converting them into JPGs, providing a step-by-step tutorial that every user can easily understand. You will find different tools available on Windows and online to convert your PDFs to JPGs for free. Now dive in and gain these simple PDF combiners and converters that can streamline your workflow!
Table of Contents
In this article, you will find:
How to Combine PDF to JPG on Windows
How to Combine PDF to JPG Online
FAQs
How to Combine PDF to JPG on Windows
Although there are many converters on Windows that can combine JPG images to PDFs, few of them are able to convert PDFs to long images. You will need a convenient and reliable tool to help you merge PDF to JPG. There are many PDF converter tools on the market. The WorkinTool PDF Converter can be a workable bridge to connect reality and imagination.
This PDF converter is an all-in-one PDF editing tool developed for the Windows operating system. With this software's intuitive design and simple operation, you can easily convert multiple-page PDFs to single JPG in three clicks. WorkinTool PDF Converter offers three options when combining PDFs and pages, including Five in One, Ten in One, and Even Twenty in One. That is to say, you can convert a PDF up to 20 pages into a single picture without sacrificing quality.
WorkinTool PDF Converter
In addition to the practical PDF and JPG merger tool, you can also complete many other tasks as desired in this comprehensive software. It is able to read PDFs, edit PDF content, modify PDF pages, edit page numbers, password-protect PDFs, as well as convert PDF to other formats. There are at least 31 different PDF editing tools available you can use for free.
The Best JPG/JPEG to PDF Converter for Windows Offline/Online – WorkinTool
Upload Each File within 0.5 MB for Free | $10.95/Month, $29.95/Year, $35.95/Lifetime

Easily and fast convert PDF to long pictures with WorkinTool.

Combine multiple PDFs into JPGs without quality limits.

Customize your conversion and keep the original quality.

Provide over 30 PDF tools after JPG to PDF conversion.

Support other PDF conversion like PDF to PPT/Excel/Word/DWG, etc.

No ads or watermarks.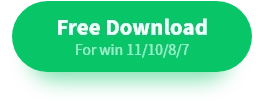 How to Combine PDF to JPG for Free via WorkinTool
Step 1. Open WorkinTool PDF Converter software and click the PDF to Long Image button in the Convert to/from PDF menu. Then, you can drop or select your PDF files. You can upload multiple PDF files and convert them in a single run.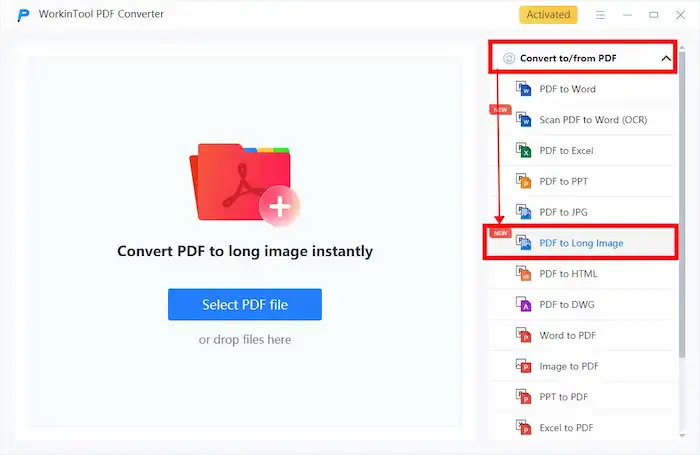 Step 2. Configure how many pages you need in a JPG image. You can select Five in One, Ten in One, or Twenty in One as desired.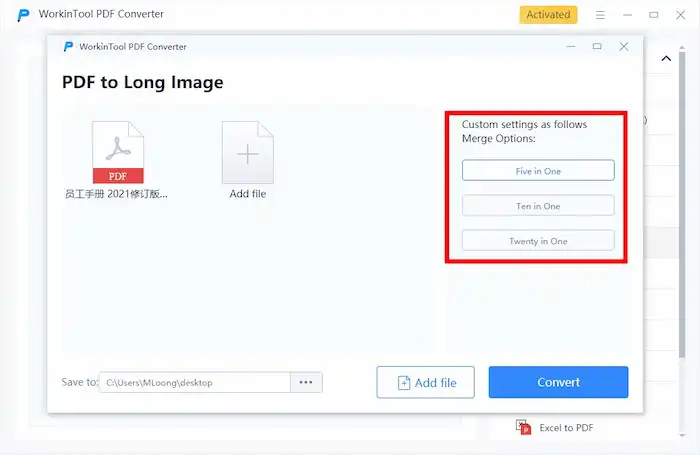 Step 3. Click the Convert button to confirm. Wait for a while, and you can check the result in your local folder. The converted images will be in JPG formats.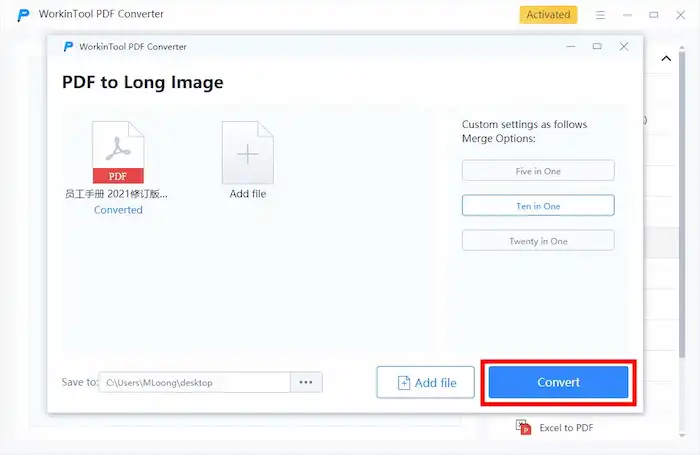 How to Combine PDF to JPG Online
In addition to the desktop software, you can also convert multiple PDFs to JPG images online. WorkinTool PDF Converter also provides an online PDF and IPG combiner, enabling you to convert multiple-page PDFs to a single image wherever you are. This PDF converter and page merger has the same capabilities and custom options, which allows users to merge five, then, and even twenty PDF pages to a single JPG picture. Now, view the easy steps to merge PDFs online for free via WorkinTool.
How to Combine PDF to JPG Online for Free
Go to WorkinTool's PDF to Long Image Converter and select PDF files or drop files to upload.
Configure how many pages you need in a JPG image. You can select Five in One, Ten in One, or Twenty in One as desired.
Click "Convert" and wait for a moment to download the converted file.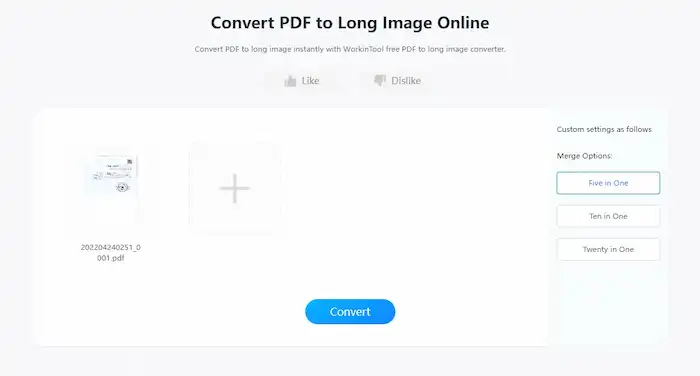 Note: Although this online PDF converter can merge PDF for free, it doesn't support PDF files larger than 0.5MB. For larger files, you can download the WorkinTool PDF Converter desktop version and upgrade to a Pro version for unlimited file conversion.
FAQs
How do I combine PDF files without Adobe?
Apart from Adobe Acrobat, there are many PDF merger tools in the market, including WorkinTool PDF Converter, Smallpdf, SodaPDF, and more. You can select one based on your needs and utilize them to quickly combine PDF files.
How do I combine PDF pages into one image?
The two tools in this post allow you to combine PDF pages into one image in a few clicks. You can choose to use an all-in-one desktop software or the more convenient online tool based on your specific needs.
How can I convert PDF to JPG for free?
WorkinTool PDF Converter online and desktop software support free PDF to JPG conversion if the file size is less than 0.5MB. It can batch-convert multiple PDFs into JPG images. You can also decide to extract all images contained in a PDF or convert every PDF page into a separate JPG file. Apart from that, the desktop version can also convert PDF to Word, PPT, Excel, HTML, DWG, long images, and vice versa. Getting this software means you have an all-in-one PDF editing tool.
You May Also Need