5 Ways | Remove Background from PDF Free Online/Offline
Removing PDF background can improve readability and have a clear printing effect. But there are so many PDF background removers on the market that you will be dazzled with and do not know which one to select. Luckily, this post explains five ways to facilitate you to remove background from PDF online and offline.
📙 #1. WorkinTool PDF Converter Online [Easy and free to delete PDF background color without time limits.]
📒 #2. Google Drive (Docs) [Free to open and turn PDF background into white.]
📕 #3. Desygner Online [Free to erase dark background from PDF in 14 days.]
📘 #4. WorkinTool PDF Converter (Win) [Keep the orginal PDF formatting after deletion.]
📗 #5. Adobe Acrobat (Mac) [Remove background from certain PDF pages.]
———————— Start Your Reading! ————————
5 Ways | Remove Background from PDF Free Online/Offline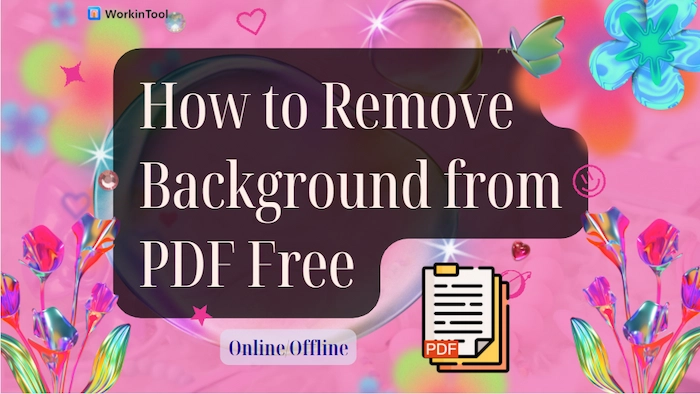 PDF files with a colored background might be more attractive and appealing to readers. However, when you combine PDF files with different colors or print dark PDF files, it's better to remove PDF background for overall file consistency and better printing. There are so many PDF background removers on the market that you will be dazzled with and don't know which one to select. Luckily, this post picks five great tools to help you remove background from PDF free online or offline. If you are interested in this topic, go ahead and quickly make your PDF white and black.
📖 PAGE OF CONTENTS
PART 1. Remove Background from a PDF Online Free

WorkinTool PDF Converter Online
Google Drive (Docs)
Desygner

PART 2. Get Rid of Background from PDF Offline

WorkinTool PDF Converter [Win] HOT
Adobe Acrobat [Mac]
Related Article: How to Change PDF Background Color >>
PART 1. Remove Background from PDF Image Online Free
The first part will be centered on three online PDF background color remover programs to provide you with all-range helps with PDF background hassles.
WorkinTool PDF Converter Online
Google Drive (Docs)
Desygner
#1.1 Using WorkinTool PDF Converter Online
Don't want to download heavy software to delete PDF backgrounds occasionally? In this case, online tools will be more suitable for you due to no downloading or installing. And WorkinTool PDF Converter Online ranks in the top 1, which I want to recommend to you. It is a 100% free and versatile PDF wizard with 40+ features offered.
So it can take minimal effort to change and get rid of the PDF background from grey or other colors to white. Moreover, after erasing the PDF color, you can continue taking your PDF file to the next level by compressing, splitting, merging, editing, converting, etc. WorkinTool endeavors to meet all your fantasy about PDF files.
⛔ Note:
WorkinTool online only supports four files simultaneously, each within 0.5 MB for free. If you want to process PDF without quantity limits, get it by downloading the Windows version. Want to work without size limits? Upgrade to the Windows Pro.
💌 How to Remove Background in PDF without WorkinTool Online
Step 1. Visit WorkinTool online website and find Background Color in PDF Content Editor. Click the + button to upload your grey or colored PDF file. (At most four files at a time.)

Step 2.

 Go to the Background Color sidebar to select white.

Step 3.

 Press the Convert button to start and the Download button to keep the PDF files without background color on your device.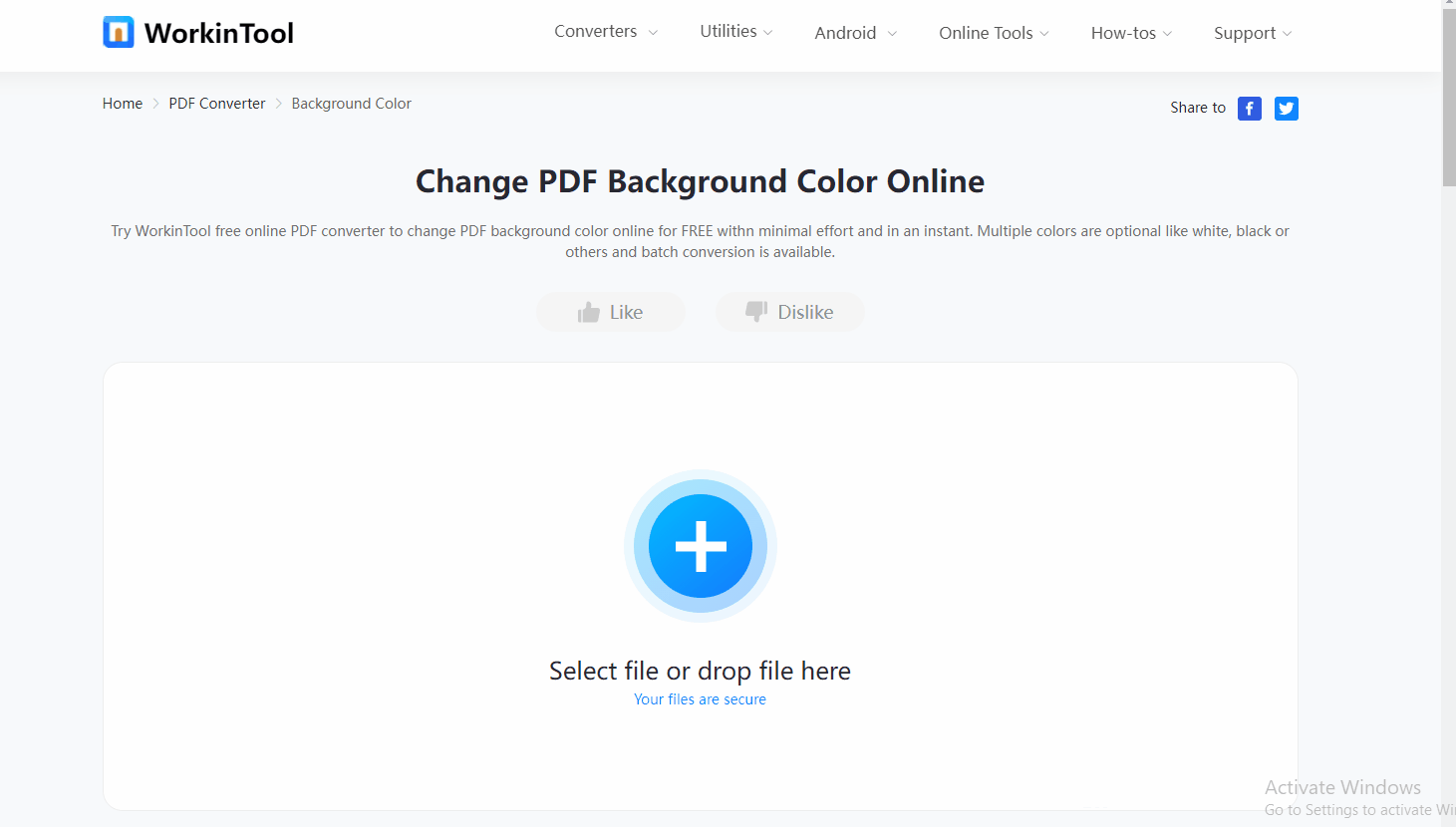 Here is the result.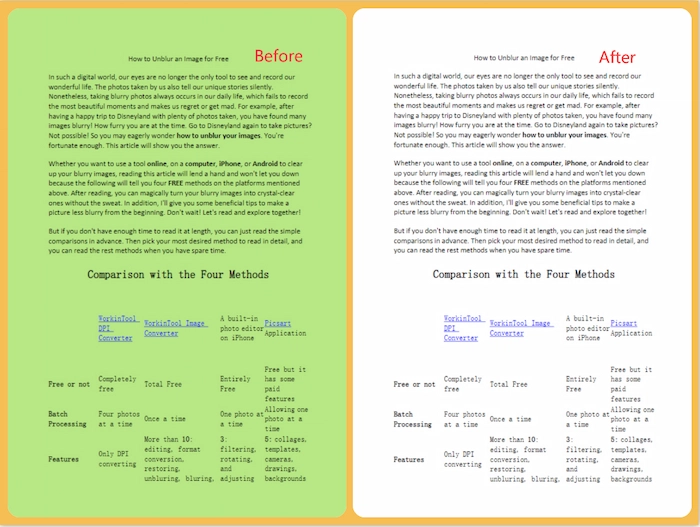 #2. Using Google Drive (Docs)
When you want to print PDF without background, you can quickly delete the unwanted background online with Google Drive, which is its hidden free function. The principle is that Google Docs can automatically remove the embedded background color or pictures when opening the PDF file. So you can easily get a PDF without background for printing without downloading other software. However, Google Drive only provides 15 GB of free cloud space. If exceeding that, you will be unable to upload files and remove BG.
⛔ Note:
The PDF formatting might be changed when opened in Google Docs. So you need to organize and adjust the layout manually.
💌 How to Remove Background Color in Google Docs
Step 1.

 Click + New > File upload to import your colored PDF file to Google Drive.

Step 2.

 Right-click the target PDF file and tap Open with > Google Docs.

Step 3.

 After opening file in Google Docs, the gray or black background color will be turned into white. Finally, click File > Download and choose PDF format as your export format.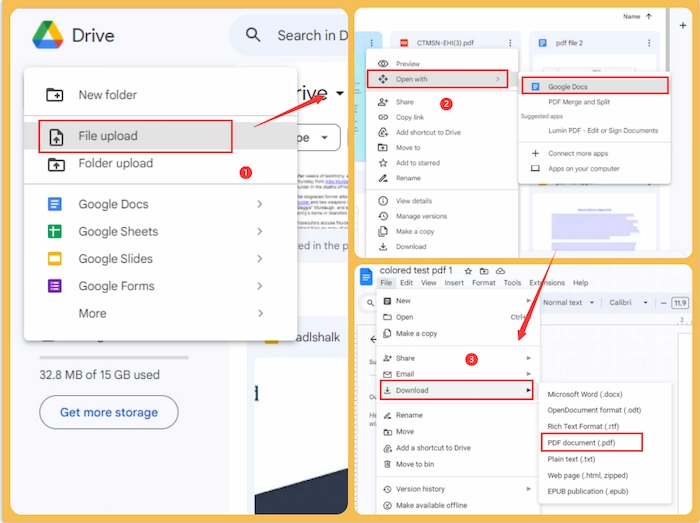 Here is the result.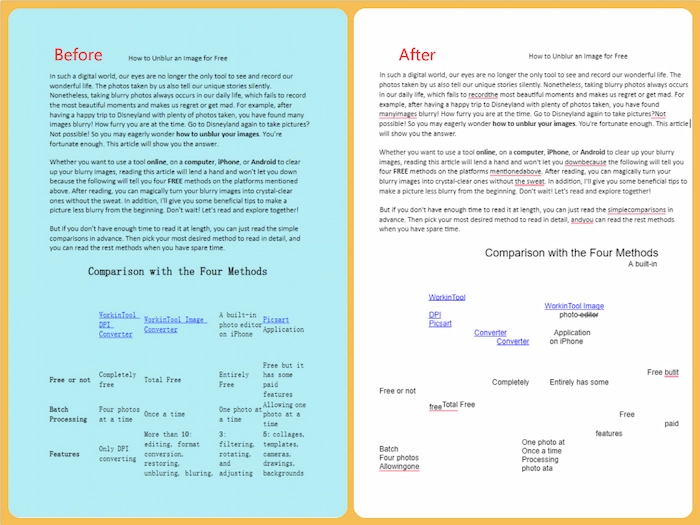 #3. Remove PDF Background with Desygner Online
Suppose you want to remove the colorful background of PDF images for printing. In that case, you can use Desygner, a professional online image background remover and PDF editor, to easily white out the PDF background without any blur. And after deletion, you can edit your PDF files with the creation and say goodbye to the old-fashion style online.
For example, you can change the PDF layout, colorize the text, add exclusive PDF logos, etc. Of course, you can easily add a PDF background with color or image as well. However, you can only use all the features for 14 days without charge.
⛔ Note:
There are times when the PDF font is lost, and the text overlaps after opening in Desygner.
💌 How to Remove Background from PDF with Desygner Online 
Step 1.

 Visit Desygner online program and then click Fullly edit any PDF to select your desired PDF. Secondly, click the three dots > Fix to open your file.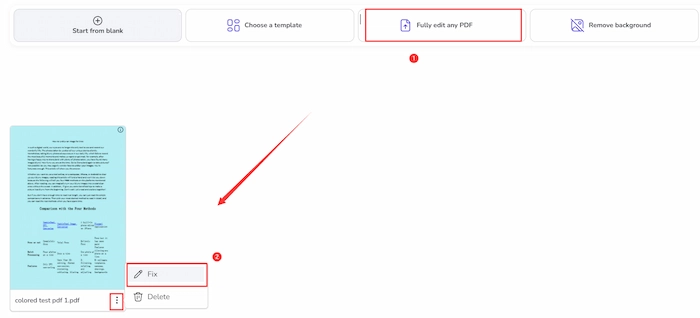 Step 2.

 Tap any part of the PDF background. Once you click the color icon to select white as your new background color, the background will automatically be removed and turned into white.

Step 3. Press the Download icon and select PDF Standard as your export format. Finally, click the Download button to keep the PDF without background on your device.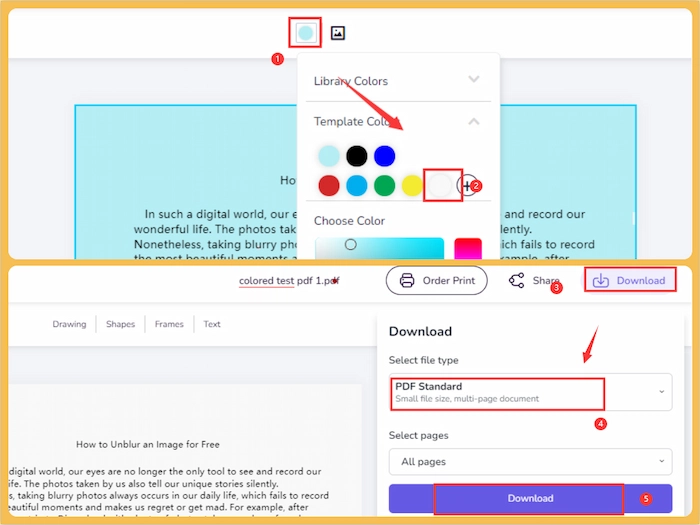 Here is the result.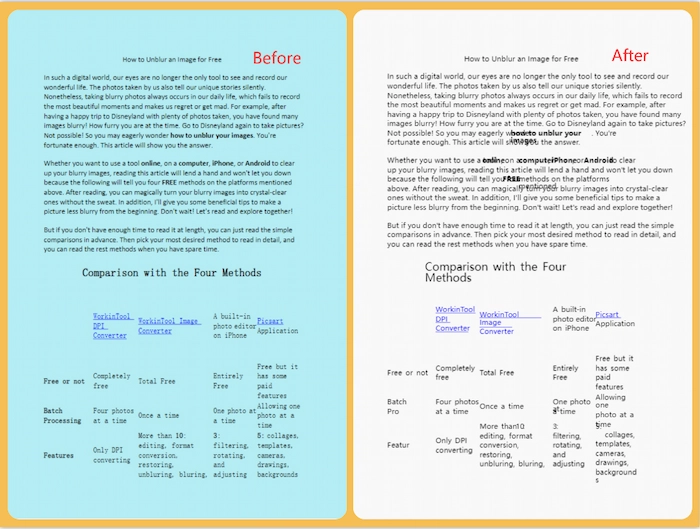 PART 2. Remove Background from PDF Offline
This chapter will outline two great PDF editor & background deleter software to help you erase background color from scanned PDFs, respectively on Windows and Mac.
WorkinTool PDF Converter

Adobe Acrobat
#1. Using WorkinTool PDF Converter on Windows
WorkinTool PDF Converter is your ideal Windows PDF background color remover if your PDF file is less than 0.5 MB. Because all the features are free to use when you upload each file within 0.5 MB. Moreover, WorkinTool can help you improve your work efficiency by deleting dark background colors in multiple PDF files simultaneously without quantity restrictions or quality loss. Besides this, WorkinTool provides 20+ PDF features and 10+ markup tools to help you refine and retouch your scanned PDF files.
📌 The

 Best Windows PDF Background Remover – WorkinTool

🥇 Remove background color from multiple PDF files.
🥈 Quickly and safely delete colored backgrounds from PDF.
🥉 Keep the high quality and original formatting after removing.
🏅 Add and replace PDF background color with thousands of color options.
🏅 Supply 20+ PDF features and 10+ markup tools.
🏆 Have both online and offline versions.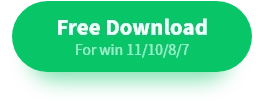 💌 How to Remove PDF Background with WorkinTool
Step 1.

 After installing WorkinTool on your Windows computer, click Change PDF Background Color in Tool Box. Next, press Select PDF file to upload your grey or dark PDF file.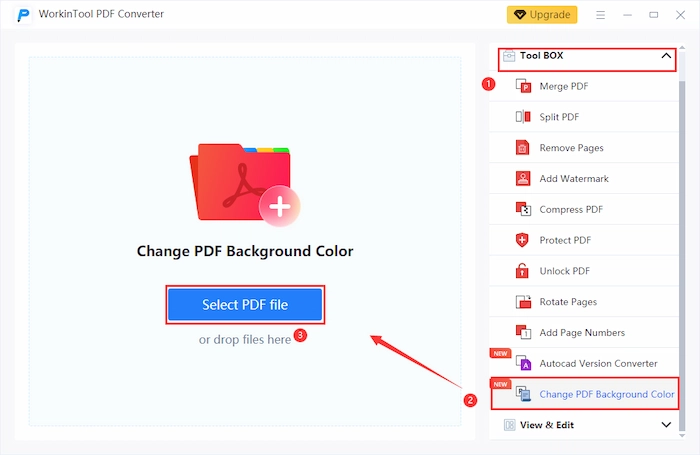 Step 2.

 Touch Add file to insert more PDF files. Forthwith, choose white as the background color in the right sidebar.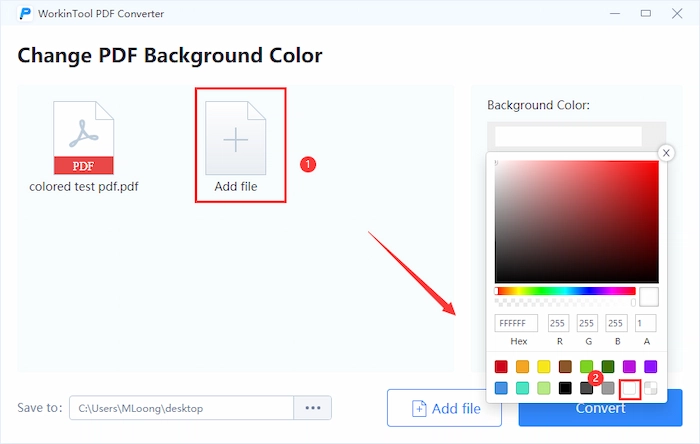 Step 3.

 Tap the Convert to start and Open file button to get white and black PDF files instantly.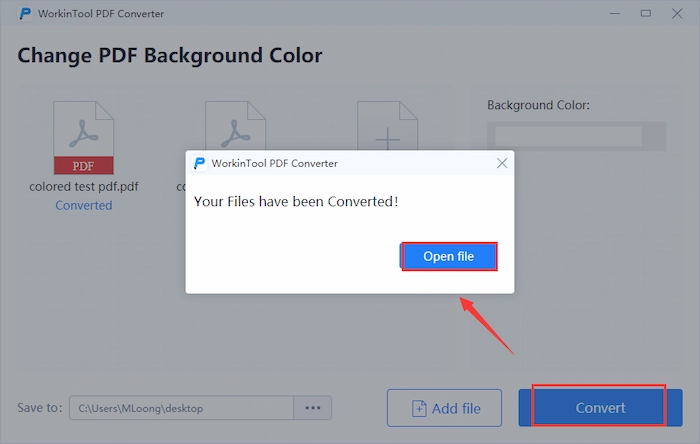 Here is the result.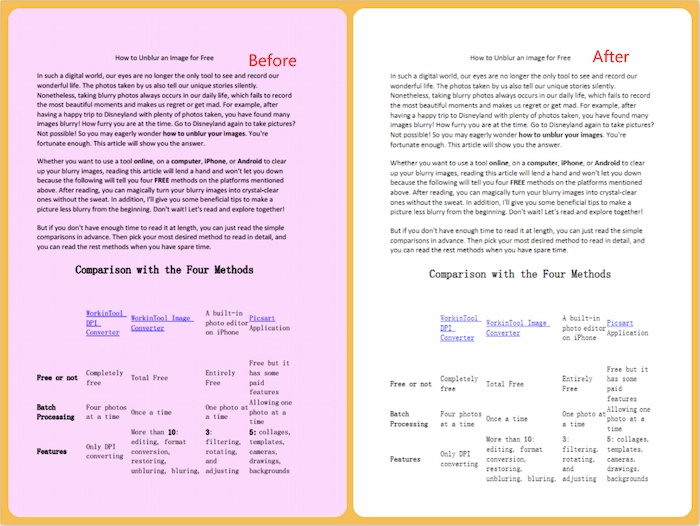 #2. Using Adobe Acrobat on Mac
If you only want to erase the background from a specific range of PDF pages on Mac, Adobe Acrobat will handle it with no problem. And Adobe can change your Mac to an efficient PDF background color remover, adder, and replacer. With an intuitive and simple interface, you can easily access erasing PDF background color without a steep guide. Moreover, you can add text, delete images, insert highlights, and do more annotations when you get rid of background color from scanned PDF files.
⛔ Note:
Not support batch process.
💌 Method of Removing Colored PDF Background in Adobe
Step 1. After importing your PDF, click Tools > Edit PDF in Adobe Acrobat.
Step 2. Click the drop-down arrow of More to select Background > Remove.
Step 3. Choose the white in the Source > From color. To set the page range, press the Page Range Options to select the wanted page number. Lastly, tap the OK button to get rid of the original PDF color to white quickly.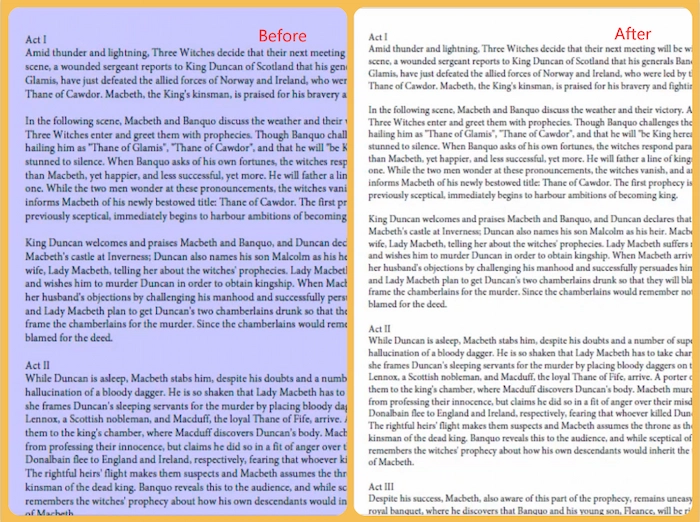 Reference to: Adobe Support
---
FAQs
📆 What software removes background from PDF?
Indeed, quite a few of software can remove background from PDF in recent years. And one of the most popular and workable PDF background removers are WorkinTool PDF Converter. It can remove and replace your background color within seconds. Moreover, you can process your PDF online and offline.
📆 How do I remove the GREY and dark background from a scanned PDF?
WorkinTool PDF Converter can easily get rid of the grey and dark bakcground from a scanned PDF. Let's see the tutorial together.
Firstly, navigate to Tool Box > Change PDF Background Color to upload your dark PDF file.

Secondly, choose the white color in the Background Color tab.

Lastly, click the Convert button to instantly delete the grey background from your PDF file.
📆 Does PDF keep transparent background?
Yes, PDF can maintain a transparent background. In fact, PDF is against a transparent background in default. And the common white background is because of the PDF viewer you use.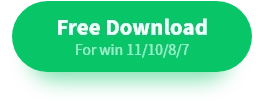 ---
Conclusion
All in all, removing PDF background can improve readability and have a clear printing effect. And this post explains five ways to facilitate you to remove background from PDF online and offline. The most recommended PDF background remover is WorkinTool, which has both offline and online versions and can keep the original formatting and quality while deleting PDF color. Just download it can immediately erase the PDF background color.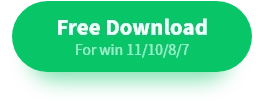 ---
✨ More Related Guides of WorkinTool