How to Insert PDF into Excel within 5 Steps
WorkinTool PDF desktop converter provides an easy and quick solution to save PDF files as Excel. Our free download PDF working tool exports Excel spreadsheets from PDF offline with high quality, security assurance, fast speed, unlimited transferring times, unlimited file size. It is also a lightweight platform covering a little storage space.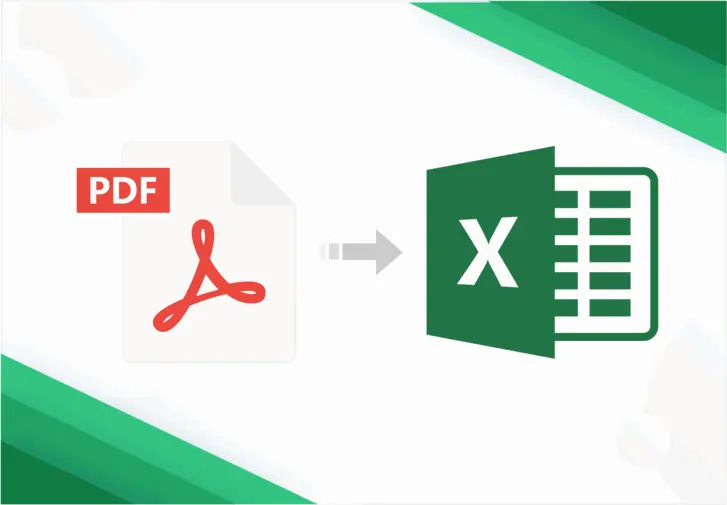 For many occasions when you are preparing for a business PPT presentation, statistical analysis is something you cannot omit. in that case, you need to combine all your work into one form of presentation. As we have shared several ways on how to insert PDF into commonly used file formats, such as Word document and PPT presentation. We highly recommend you insert PDF into Excel spreadsheets, including your already-made data research.
In this tutorial, we will guide you on how to import PDF files into Excel spreadsheets with Microsoft built-in tools. Plus, the easiest way to present your PDF and data files – converting PDF to Excel. So you can then edit and display all your data in Excel without any trouble.
---
Insert PDF into Excel as An Object
Paste a PDF file as an attached document in your Excel spreadsheet – Insert the entire PDF into the Excel as an object that you can open and view during your presentation.
Open your target Excel file and choose the sheet page you want to embed
Click the "Object" button in the "Text" Toolbar.
Note: the "Object" button may appear differently in Excel according to the window size.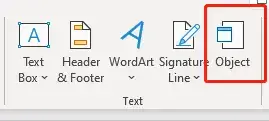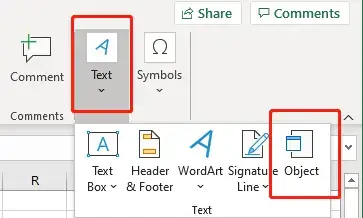 Choose "Create from File" and Tab "Browse" to find the PDF file you want to insert into your Excel.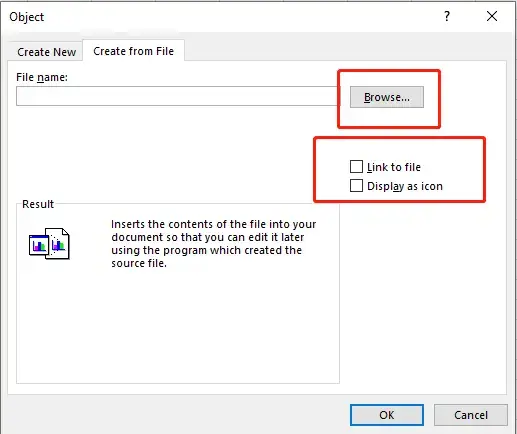 There are two more options for you to select:
Link to file: It creates a link to the source file, making it a live document. Any changes to the source file would be reflected in your document.
Display as icon: It inserts an icon that represents the contents of your file. Double-clicking the icon opens the file on your computer.
Once you've selected the option that works best for you, click "OK."
You'll notice that once inserted, the PDF takes on an "In front of text" layout style and hovers above the cells. If you want to anchor the PDF to (and format with) a specific cell, then right-click the icon and select "Format Object" from the drop-down menu.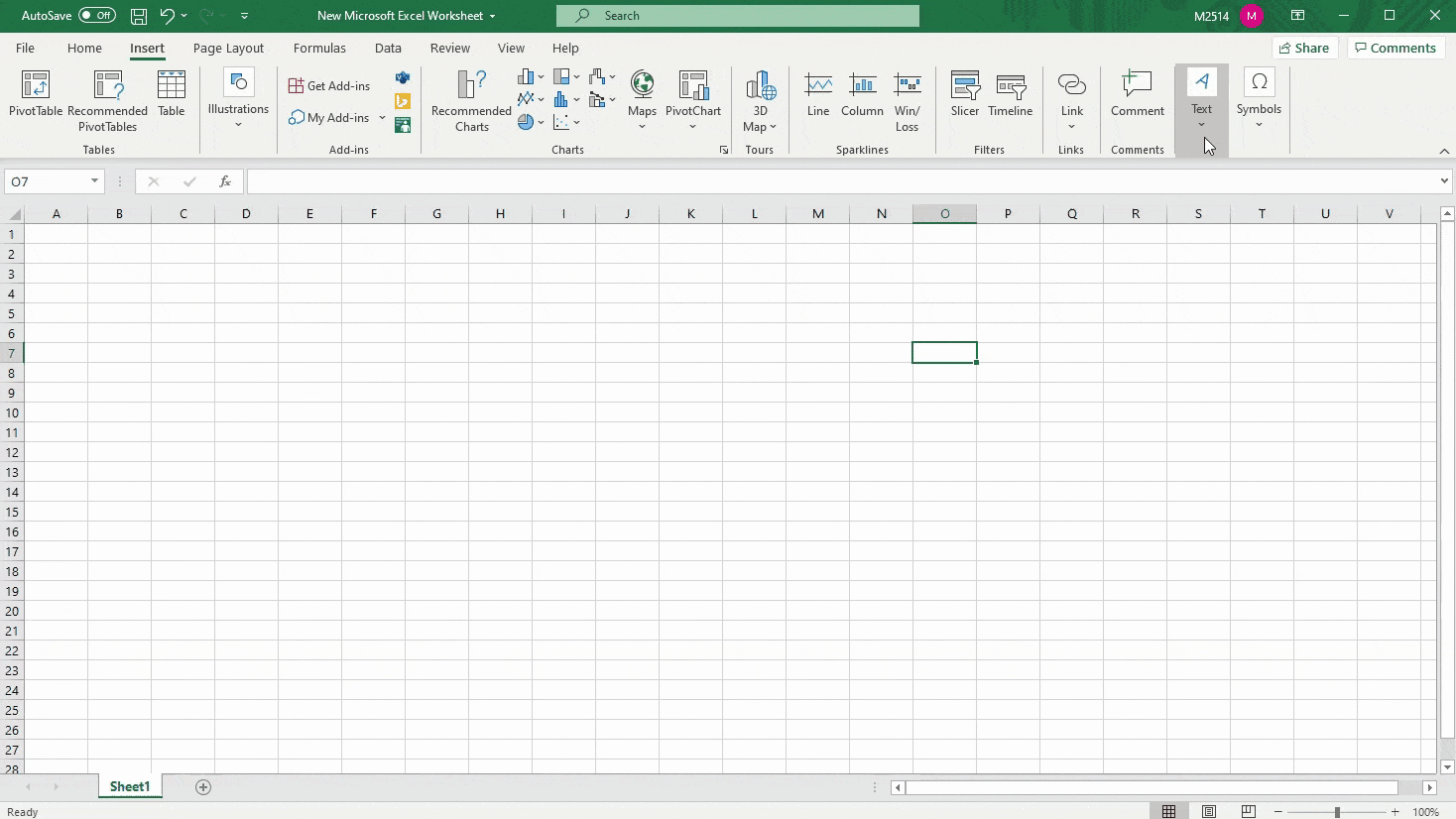 Microsoft also provides other methods of inserting different objects into Excel spreadsheets and ways to extract data from PDF to Excel. If you are interested, go to check it out.
---
Put PDF into Excel as An Image
Screenshot PDF Pages to Insert
Display PDF content as images on Excel Presentation – Screenshot PDF pages and import them into your Excel spreadsheets.
Open the PDF file which you want to insert, and then switch to Excel.
Select the sheet you want to add content into Excel, and then click "Screenshot" in the "Illustrations" group of the "Insert".
Note: The PDF file should be in the "Available Windows" list.
Find the "Screen Clipping". Minimize the PDF file and display the window.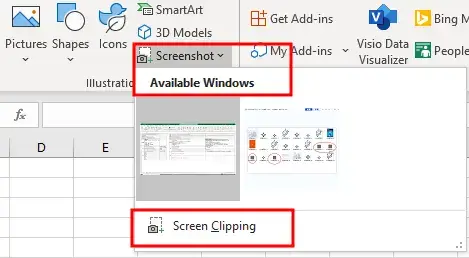 The screen displays a white-masked appearance and the pointer changes to a cross shape "+".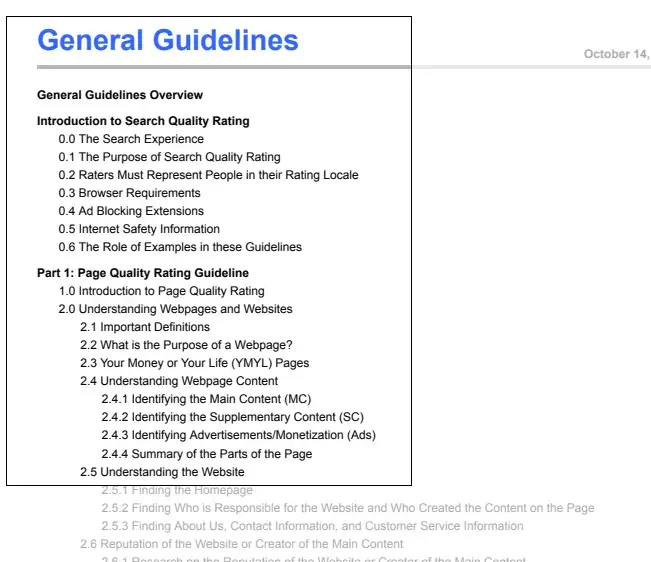 drag to draw a frame around the content you want to display, then the selected area becomes an Excel picture on the sheet.
Make PDF Become Hyperlink
With Microsoft Excel, you can add a hyperlink to a picture, and when you click the picture, you will be directly pointing to open the file you have linked before. So basically you need to add a picture into your excel and link it to the PDF file. When you want to display the PDF content, just click on the picture to activate the link.
Open the target Excel file.
Find the "Pictures" tab in the "Insert" Toolbar, and select "This Device".
PS: You can also import previous images or online images from the two below options.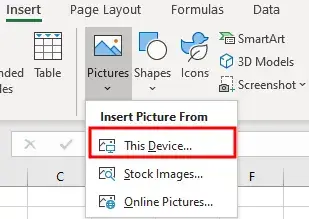 Right-click the embedded picture and select "Link", and choose a PDF file and link it.
Paste PDF in Excel After Turning into Picture
As we just have said, Microsoft supports users to insert pictures into Excel. So the same reason you can turn your wanted PDF file into image formats, such as JPG, PNG. Then put them into Excel sheets to display. This method may be a little bit complex compared with other solutions. But it fits people who only want to show their content directly and thoroughly.
If you don't know how it works, we also provide another tutorial to guide you with how to export PDF to image formats.
First, open your wanted PDF file.
Click the "Pictures" tab in the "Insert" Toolbar, and select "This Device".
Decide your transferred pictures and add PDF to the Excel document.
---
Embed PDF into Excel
The last solution we provide is to simply change PDF format to excel. As the old saying goes, if you can't beat it, join it. There is no doubt that the best way to attach PDF files that are full of data and statistics into Excel is to make it become an Excel document. To achieve this, the WorkinTool PDF Converter might be a great help.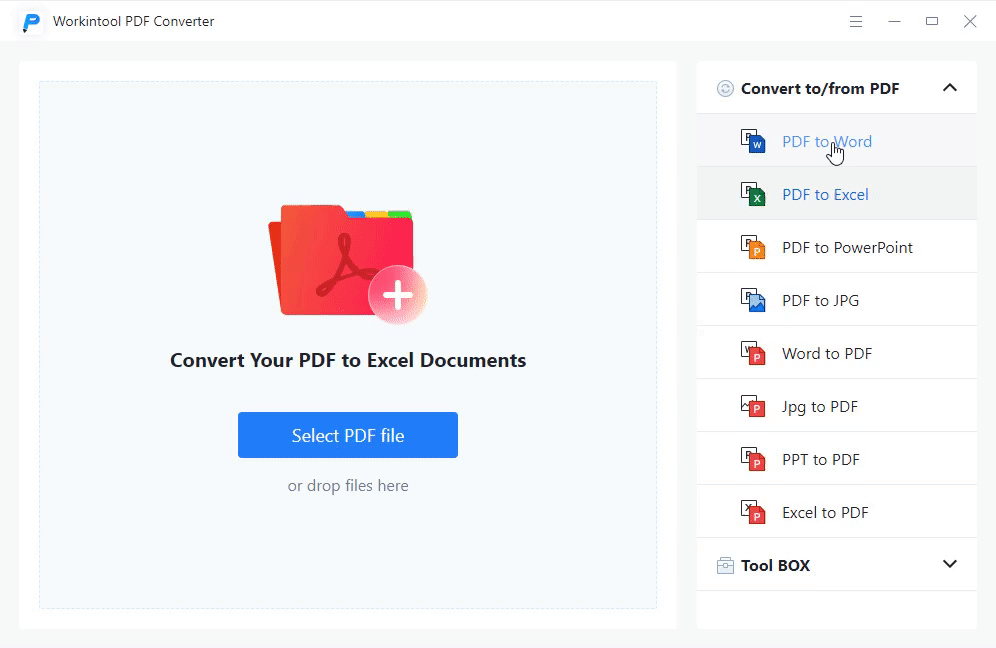 drag and drop your target PDF file, or you can click "Select PDF file" to find it on the computer.
Tab "convert" and wait for the conversion process to show success.
In this way, you can edit the data directly in Excel without any format trouble. And WorkinTool also supports Excel to PDF if you want to reverse the process. It will protect your format and choose what to share, providing you with a PDF file that is convenient for everybody to read and clear on the screen.
---
Related FAQs
According to the most asked questions, we hope our answers are helpful for you.
Will the format of my PDF be changed during the converting to Excel?
Due to our test, Turning PDF files with text and charts into Excel won't change their format. However, if your PDF file is full of images then you might want to convert it into images first and insert those images into Excel by using the methods we have mentioned.
How to anchor the PDF icon or picture to a specific cell?
Once inserted, the PDF displays an "In front of text" layout style and hangs above the cells. If you want to change the style, right-click the icon and select "Format Object" from the menu, and set the style by your choice
Can I drag my PDF file into Excel to link it?
Unfortunately no, but you do can link a picture to your preferred PDF file in Excel as we have written in this guide.