How to Darken a PDF File with(out) Adobe | 6 Ways [2023]
Darkening a PDF document can improve our reading experience at night, soften the printing effect and break the tedious white PDF color. However, it is tough for a PDF novice to make it without suitable PDF editors. So this post will explain how to darken a PDF file in or without Adobe Acrobat with 4 PDF editors in 6 ways. Whether you want to make PDF darker on Windows, Mac, or online, you can find a fix in this post. Just pick one and instantly darken a light PDF file!
🧐 1. Adobe Acrobat [Darken the PDF background and redact the PDF text in one go.]
😎 2. WorkinTool PDF Converter [Make PDF darker and blackout sensitive text online and offline.]
🤩 3. Foxit Editor [Change a light PDF to greyscale automatically.]
🥰 4. pdfFiller [Highlight PDF in grey manually and darken text in PDF online.]
————– What Is Your Pick? ————–
How to Darken a PDF File with(out) Adobe | 6 Ways [2023]
PDF is the most common file format we use to share and read documents for its non-editable feature. However, when we seek better visual readability and printing effect in color, it's not a one-click issue for us to darken a PDF document before printing or reading. Fortunately, this post will solve your puzzles and tells you how to darken a PDF document in or without Adobe Acrobat Pro. 4 workable PDF editors with 6 methods will be provided in this article to improve your reading and printing experience by darkening a light in a PDF file. Moreover, how to darken the text in a PDF file is also available here. Just move on and get the proven solutions.
🔎 Quick Look
1. How to Darken PDF Files in Adobe Acrobat Pro DC
2. How to Make PDF Darker without Adobe

WorkinTool PDF Converter [Online/Windows]
Foxit [Mac]
pdfFiller [Online]
---
Words before Starting
👀 Can you make a PDF dark?
Yes, you can make a PDF dark. And third-party PDF editor software can make it easier, like WorkinTool PDF Converter, Adobe Acrobat Pro, etc.
❓ Why Do We Need to Darken a PDF?
Different users might have different reasons to do so. And the following summarizes the most common three causes. Let's see them together.
🕓 Better Visual Readability:

 The light PDF files tend to cause visual fatigue and discomfort in night reading. However, changing the PDF background color to gray can reduce electronic white light stimulation when we read in a poorly lit environment.

🕤 Soften Printing Effect:

 The printed PDF's color frequently is bright and light than the PC screen shows. So we can make PDF darker to make the PDF color look softer in reality.

🕐Personal Preference:

 Some users might get bored with white PDF documents. For their preference, they like to change the tedious color and darken the PDF files.

---
1. How to Darken a PDF in Adobe Acrobat Pro DC
When you want to make PDF darken on the laptop, Adobe Acrobat Pro DC might occur to your mind instantly because it's the industry-leading software with various PDF features in the PDF field. In Adobe, you can effortlessly change the PDF background color to a dark light as needed. More importantly, you can only darken the single PDF pages and text color before printing.
Moreover, you can redact the sensitive PDF text with a black mask in several clicks. However, Adobe Acrobat Pro DC is only free for 14 days. After it, you have to pay $19.99 monthly in order to continue using the Adobe Acrobat Pro version.
🚀 Check How to Make It in Adobe
Step 1.

 

Insert your bright PDF file into Adobe Acrobat. Then choose 

View > Preferences

.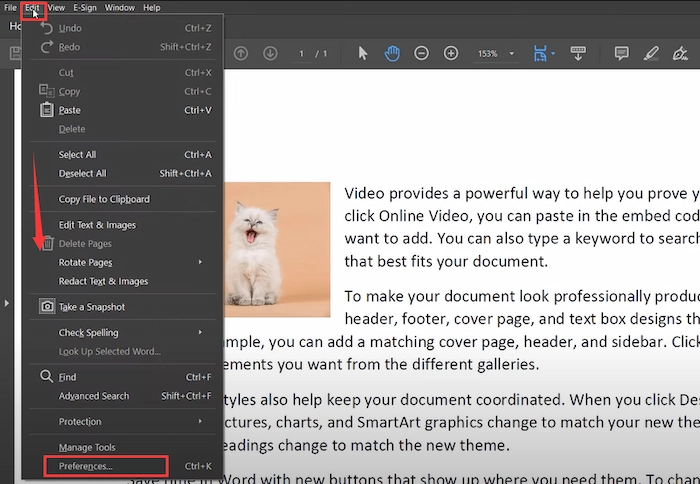 Step 2. Go to the Accessibility menu. And select Replace Document Colors > Custome Color. Next set the wanted page color and text color. Forthwith, click the OK button to confirm.
Step 3. Hit the save button to get a dark PDF.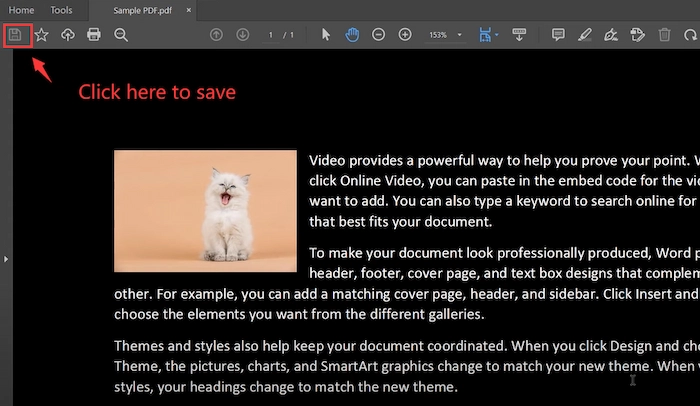 If you want to darken PDF text/images to protect your privacy before printing, you can use the Adobe Redact tool to immediately black out text/images. Let's see how to do it together.
Step 1.

 

Open Adobe to upload a PDF file. Then go to Tools > Redact. Optionally, you can search the function in the right tool sidebar.

Step 2.

 Select Redact Text & Images. Then you can select the confidential text or photos to darken.
Step 3. Once you have finished, press the Apply button to keep the darkening changes.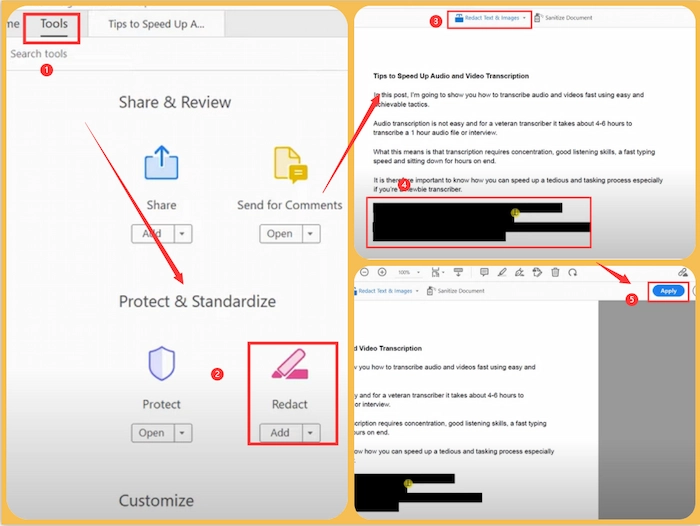 ---
2. How to Make a PDF Darker without Adobe Acrobat
🙋‍♀️ #2.1 How to Darken a PDF with WorkinTool on Windows
If you don't download Adobe Acrobat and want to search for a good Adobe alternative to darken the background of a PDF, WorkinTool PDF Converter will not let you regret it. It has similar functions to Adobe but is easier to operate. WorkinTool allows users to darken a light PDF document with multiple color choices online or on a Windows desktop.
Besides darkening, WorkinTool can make PDFs clearer by changing the grey/black PDF to white/light background color in batches. Furthermore, WorkinTool offline offers 20+ features, and the online version provides 40+ tools to settle your PDF problems, like blacking out text, adding text, highlighting, commenting, etc.
📌 Instantly Make PDF Darken with WorkinTool Online/Offline
Upload each file within 2 MB for free | $10.95/Mon, $19.95/Yr, $25.95/Lifetime [Special Offer]

🥇 Unlimited times to turn PDF background color into dark grey.
🥈 Darken multiple PDF documents before printing simultaneously.
🥉 Change light PDF to greyscale in seconds without quality loss.
🏅 No watermarks or advertisements in the online/offline version.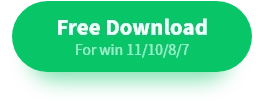 🚀 Here Are the Easy Steps Using WorkinTool
Step 1.

 

Once installing WorkinTool PDF Converter, head to 

Tool Box > Change PDF Background Color

. Then select or drop your bright PDF file.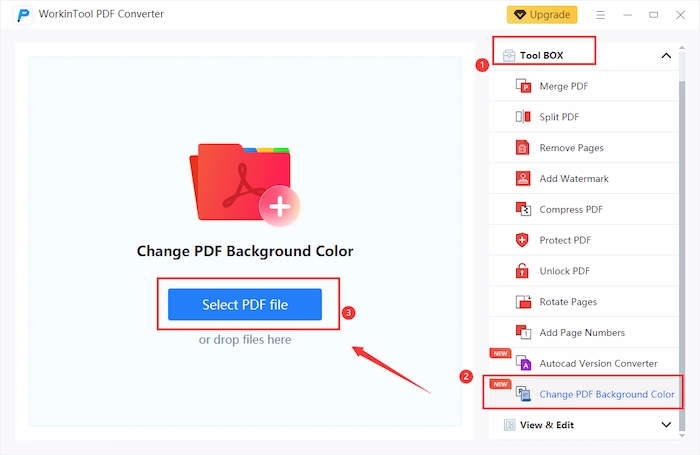 Step 2.

 

Tap the

 Add file 

to darken more PDF files together if necessary. Then click the drop-down menu of Background Color. Forthwith, choose the desired shade of grey.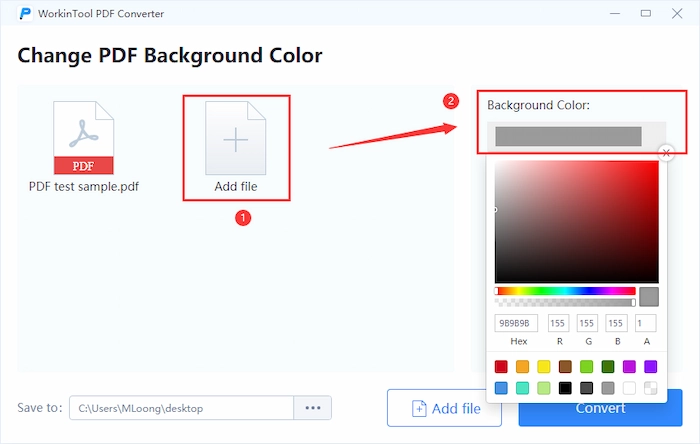 Step 3.

 

Press the

 Convert

 to start. Finally, tap the

 Open file 

to see the darkening effect.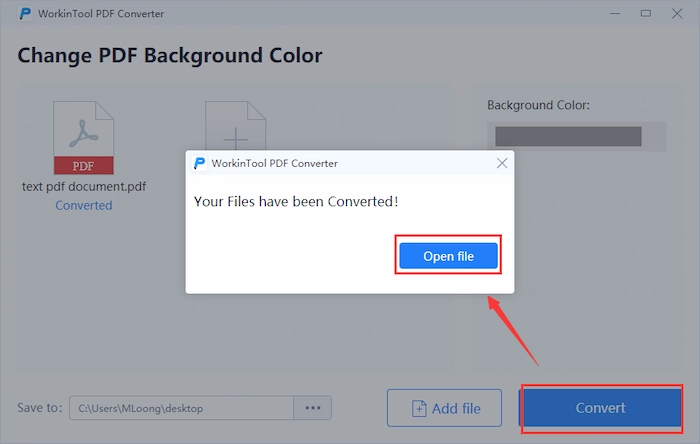 Before vs. After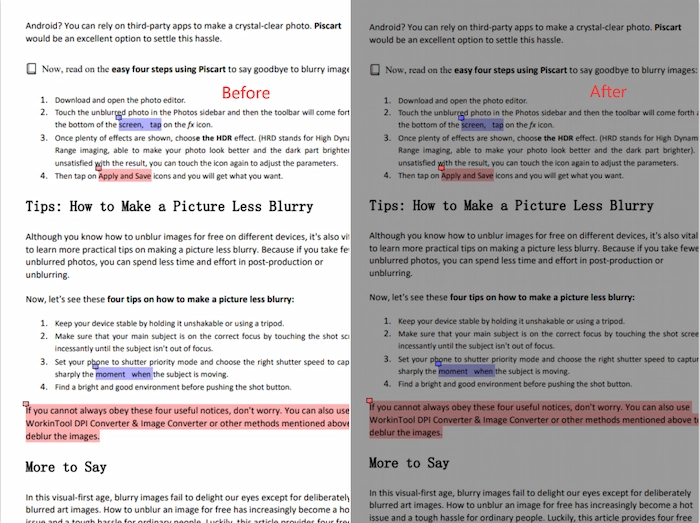 ✨ Bonus: How to Darken Text in PDF with WorkinTool
When you want to shelter text with a grey/black mask to highlight or cover text/images, WorkinTool can streamline the operation and make it in three moves.
Step 1.

 

Select PDF Edit in

 View & Edit 

menu. Then import your PDF file.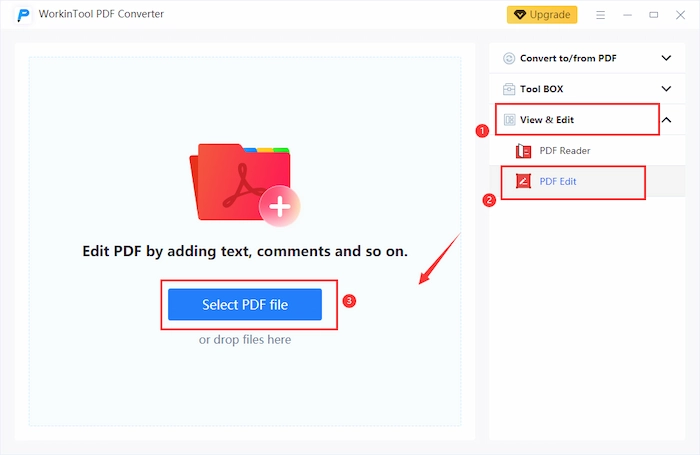 Step 2.

 

[Albe to see the words] Choose the

 Freeform Highlight

 or T

ext Highlighter

 in the

 Drawing 

menu. Next, alter the color to the wanted greyscale. Then smear the text or area you want to emphasize.

Step 2. [Cannot see the words] If you want to completely black out and hide the text, navigate to

Line > Rectangle

. Then change the frame and filling color to black or other dark colors. Next, select the unwanted text to cover it with a black box.

Step 3. Click the Download button to preserve the modifications.

🙋‍♀️ #2.2 How to Darken a PDF in Foxit Editor on Mac
If you like to make it on a Mac book, Foxit Editor can help you save much time and labor. In fact, Foxit is one of the most treading PDF editors with 6.5 billion active users. And in Foxit, you can easily make some color changes to your PDF backgrounds and document text. Moreover, the interface is comparable to MS Word with multiple features. And adding a dark background and changing the text color are the basic features of robust Foxit. However, you can only experience fully-featured Foxit for 2 weeks.
🚀 A Toturial of Foxit Editor
Step 1.

 Access your PDF file in Foxit and then navigate to

 File > Preferences> Accessibility

.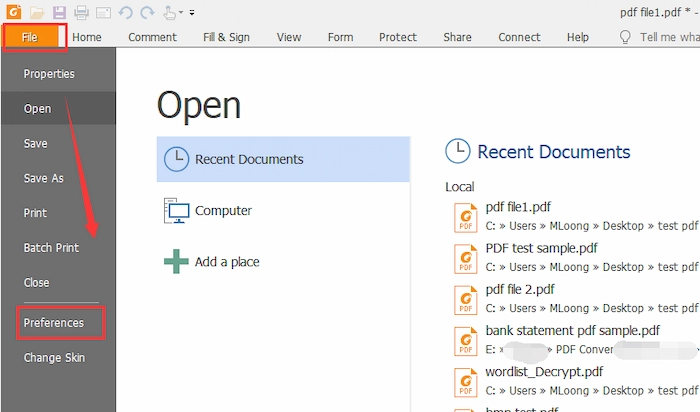 Step 2.

 

Tick Replace document colors, select 

Custome color

, and set the desired page background color. At last, click the 

OK 

button to apply.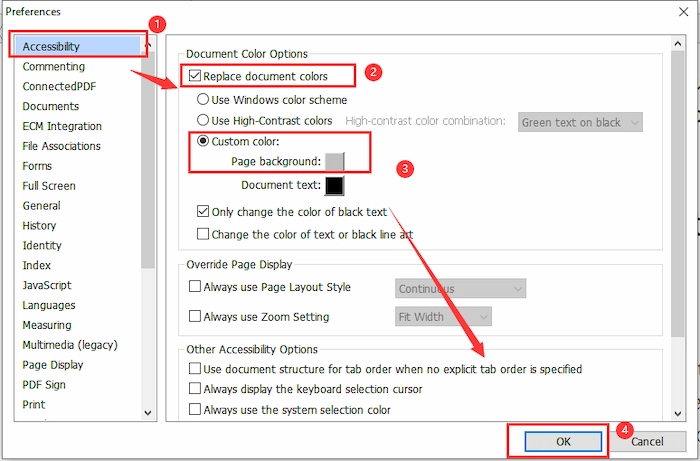 Reference to: Foxit Blog
Before vs. After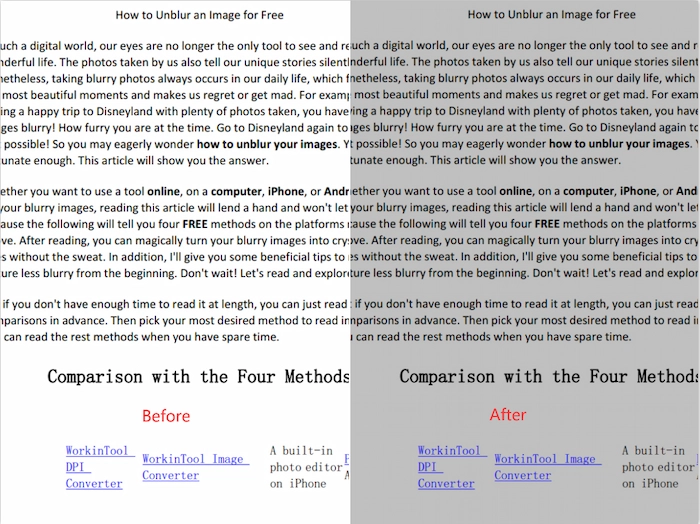 🙋‍♀️ #2.3 How to Darken a PDF in pdfFiller Online
If you want to make PDF darker without Adobe or any other software, try the pdfFiller online program. You can instantly darken a light PDF file using the built-in Highlight tool without installing other large PDF editor software. Moreover, you can blackout the confidential text in PDF in one go. However, you can only employ it for free for one month. After that, you need to be a premium member of pdfFiller.
🚀 How to Do It in pdfFiller Online
Step 1.

 

Press the 

Browse for a Document on Your Computer 

to upload your light PDF file to pdfFiller.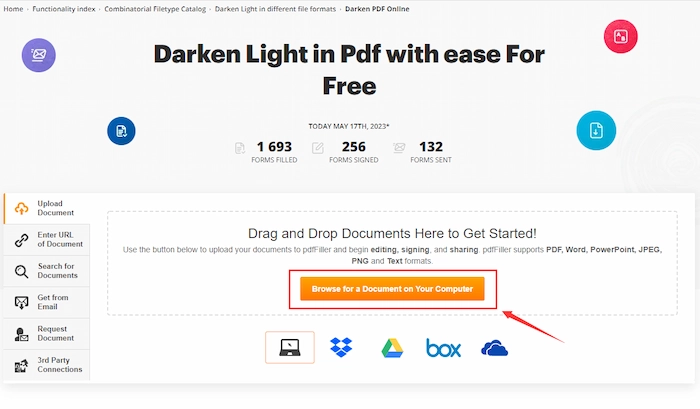 Step 2.

 

Select the

 Highlight 

tool and alter the color to greyscale. Then highlight the page with grey color manually.

Step 3.

 [Optionally] Once clicking the 

Blackout

 function, select the unwanted area, and then it will automatically cover the text with a black block.

Step 4.

 

Press Done to save the darkened PDF file on your device.

---
FAQs
📂 How can I darken text in a PDF online?
You can make it with WorkinTool PDF Converter online. Just go to the WorkinTool PDF Converter web page and find the Change PDF Background Color tool. Then upload your PDF file. Next, choose the wanted dark color and click the Convert button to get what you want finally.
📂 What app can I use to make a PDF darker?
As technology develops rapidly, many advanced PDF editor programs and software are merging and can help us to make a PDF darker with minimal effort. For example, you can exert Adobe Acrobat, WorkinTool PDF Converter on Windows, Foxit Editor on Mac, pdfFiller online, etc.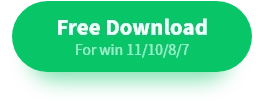 ---
The Bottom Line
Generally speaking, darkening a PDF document can improve our reading experience at night, soften the printing effect and break the tedious white PDF color. However, it's tough for a PDF novice to make it without suitable PDF editors. So this post explains how to darken a PDF file in or without Adobe Acrobat with 4 PDF tools in 6 ways. Whether you want to make PDF darker on Windows, Mac, or online, you can find a fix in this post. Just pick one and instantly darken a light PDF file!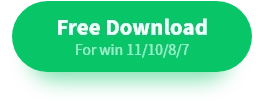 ---
✨ More Functions of WorkinTool