How to Add Text to a Video on Windows, Mac, and iPhone
WorkinTool VidClipper works perfectly as a tool to add text to a video. Not just text, you may add images as a watermark to pictures, photos, and videos. With this amazing tool, you can customize the text wherever and wherever you want it to be. Even more, you can insert different text into the video at different times, set when they appear and when they disappear. Plus, this tool is totally FREE to use without any limits right now. Come download and experience it yourself.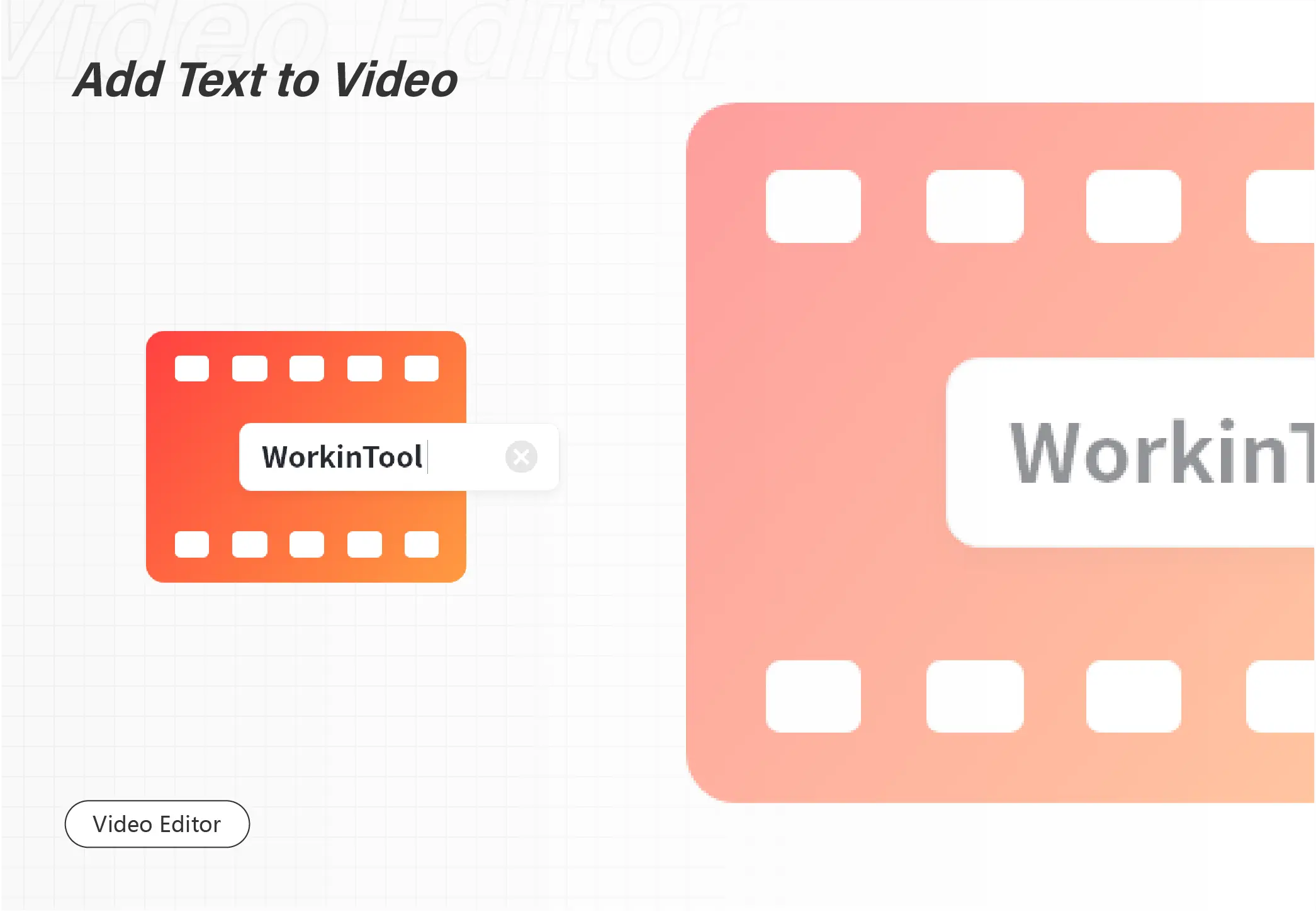 How to Add Text to a Video on Windows, Mac, and iPhone
With more young people tending to social media platforms like TikTok and Instagram, short videos are going viral more than ever. There are a lot of influencers who have created content with outstanding quality and made their first pot of gold. If you want to make high-quality videos and share them on social media, you should know it is of vital importance to understand how to add text to a video.
Adding text to the video screen can enrich the audience's user experience. And also, some users prefer to view short videos without their sounds on, which leads to the problem that they don't know what the video is about. However, adding captions or subtitles to your clips will help users significantly without requiring them to turn up the volume. But doing this can be a little bit tricky if you don't have any video editing experience. So in this article, we will provide you with two FREE tools that can help you easily edit videos as a beginner. One option is to add text to a video using WorkinTool Video Editor – VidClipper. And another one is to use iMovie on Mac.
As a bonus, we will also show you an easy-to-use application to add a text watermark to your videos on Android – WorkinTool Video Eraser. Let's dive right in!
---
How to Add Text to a Video on Windows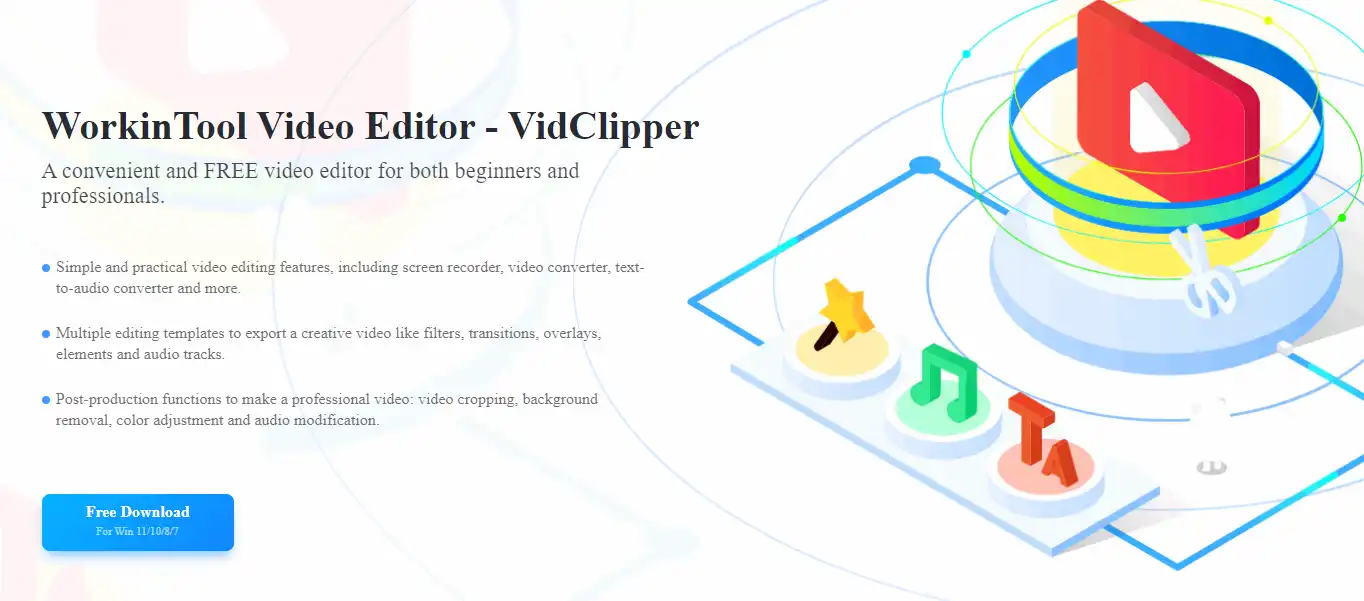 It is not hard to find a video editor on the market nowadays. But what is hard is to find one that is free and convenient, suitable for your personal condition. Well, if you are not experienced in video editing, then complicated video editing software like Adobe Premiere Pro won't be a good choice for you. It is way too expensive and requires long-term learning. That is why I highly recommend WorkinTool VidClipper.
Free and Practical

. Totally free to use all the functions without any limit.

Easy to use.

 No learning curve is required, and it is suitable for users of all ages.

Fast to operate.

 All the operations on this software are quick enough—no need to wait for a long time for exporting.

Multiple options. 

Various video editing features are included. Totally satisfy every user's needs.

Real-time preview. 

It allows users to preview the effect in real-time on canvas. 
WorkinTool VidClipper has all the features one video editor should have. As a FREE video editing software. Users can easily shape their videos in the way they want. WorkinTool has prepared users with hundreds of different text templates for the text feature. But that's not all. You can customize text duration, font, size, color, opacity, and position. Whether you want to add an artistic font to make a video look more dramatic or add a text watermark, it can meet your needs. That's the reason I want you guys to try it out. Now, let's see the details.
Steps to add text: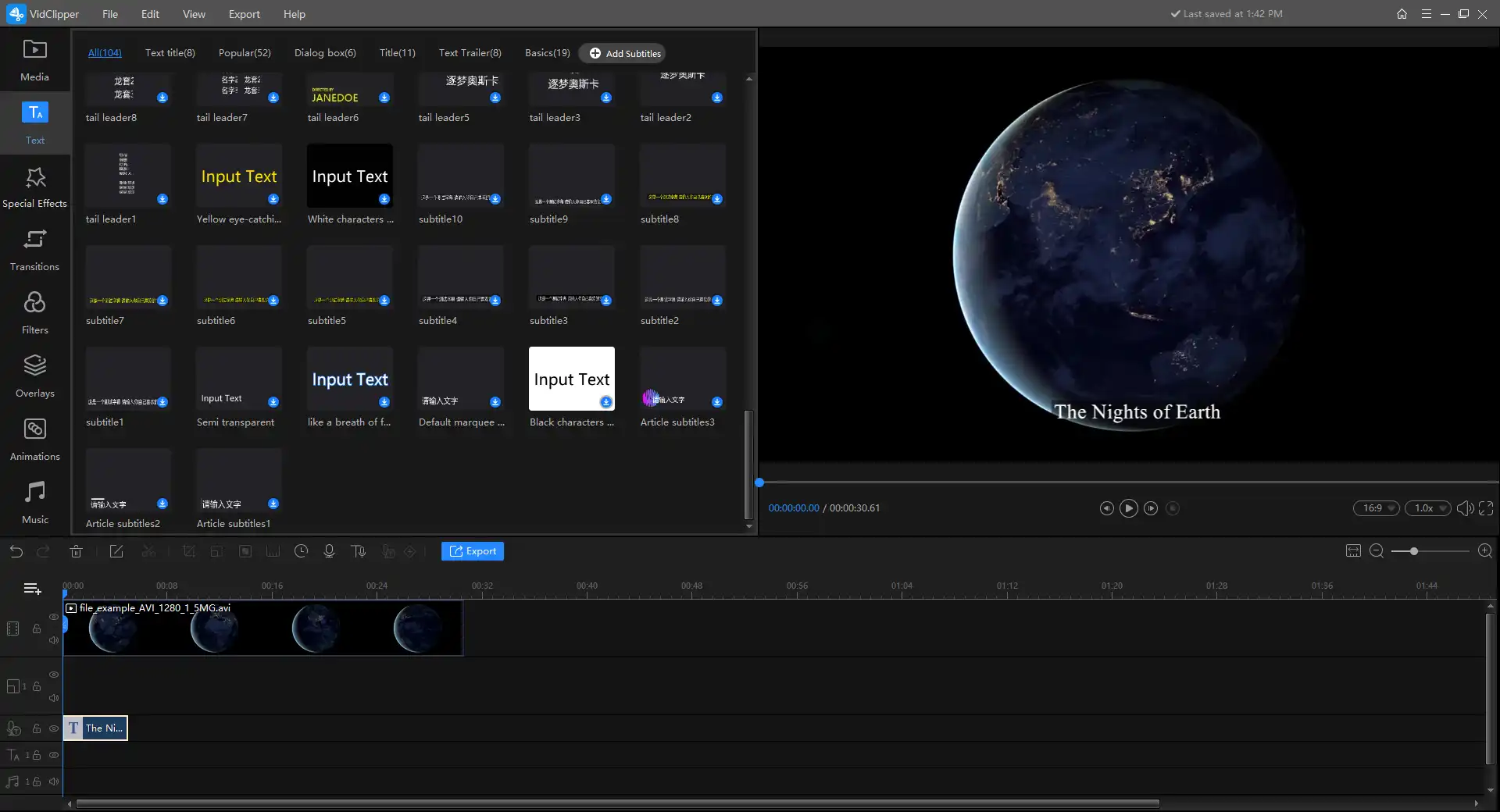 Open it on your computer and add a new project.

Upload your video, then drag it down to the timeline.

Select the text on the left bar and pick a text template. (There are over one hundred different templates provided for free.)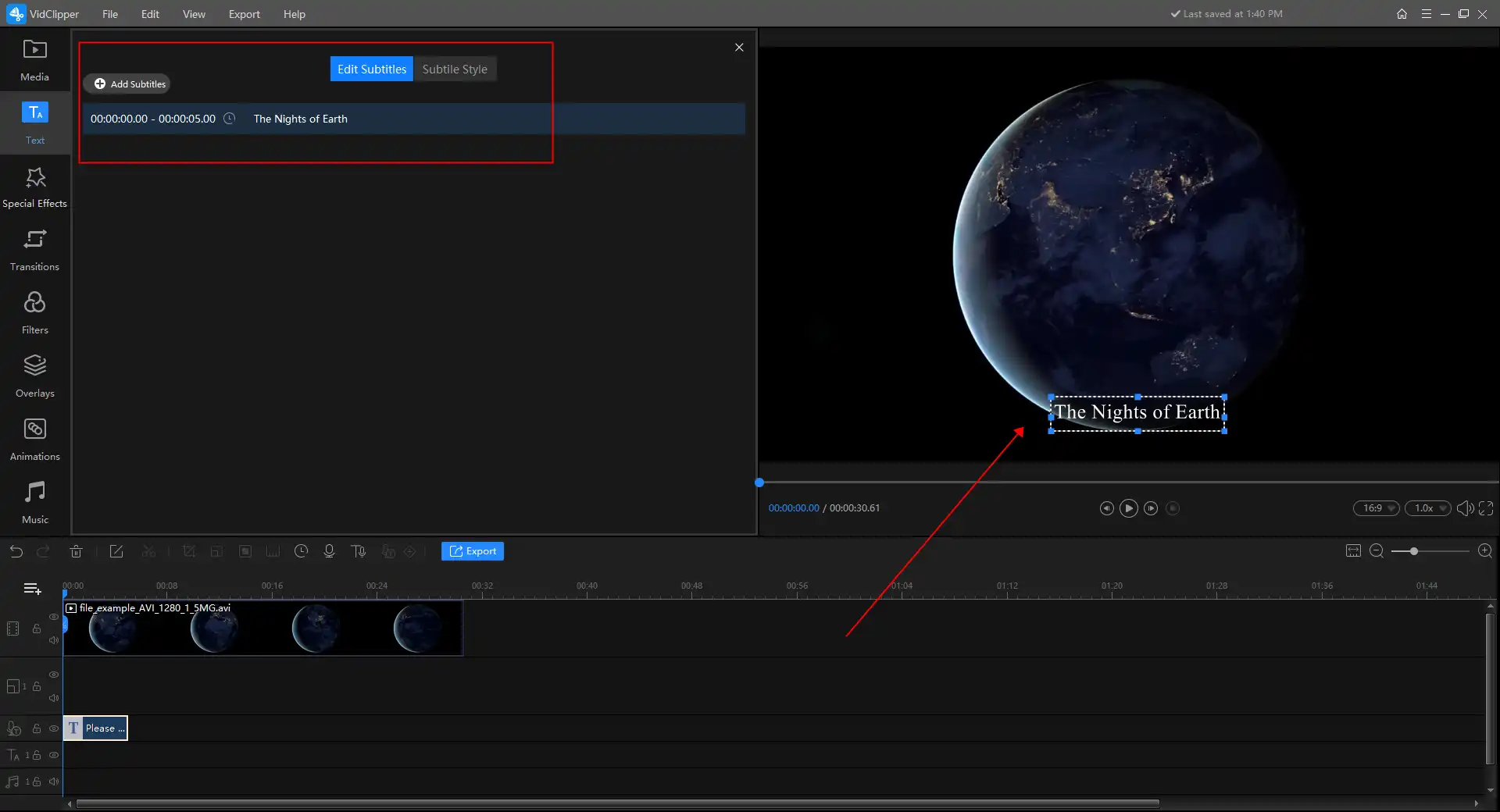 Adjust the details. You can customize the text time, font, size, color, opacity, and position.

Check the result on the real-time canvas. Then you can export the video.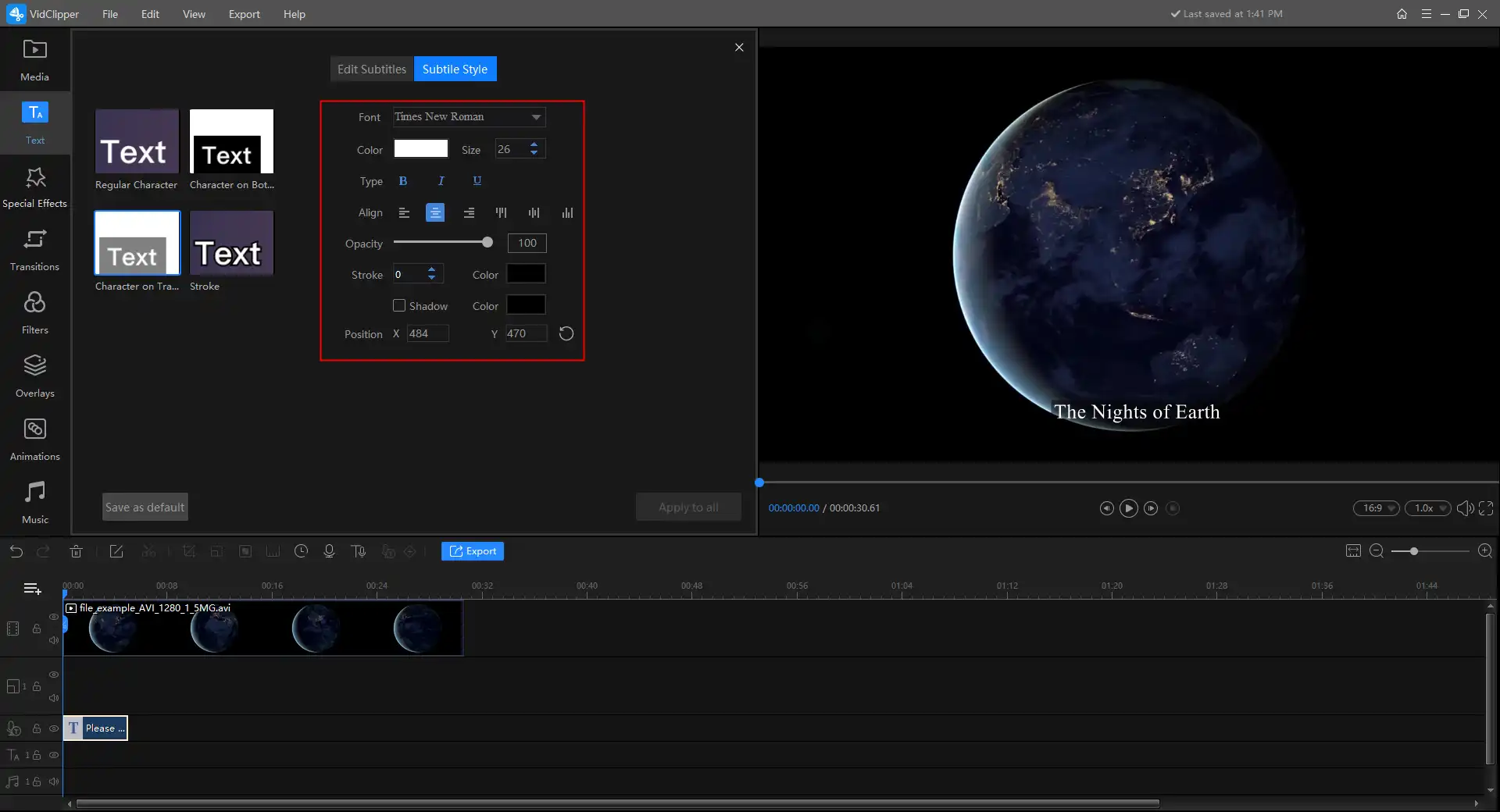 🎉 Other Features in WorkinTool Video Editor – VidClipper 🎉
Once you have trimmed the video, you don't have to rush to output the video. You can also use more features in this software to improve the video. High-quality videos uploaded to any social media platform can get more attention and likes. The essential thing is that so many features are available for users to try out for free if you happen to be a Windows user, download and try it now.
---
Using iMovie to Add Text to Video Content
If you are a Mac user, iMovie can be an excellent choice for you to add text to a video on a MacBook. This video editing software allows users to easily edit a video as a beginner.
You can complete all the editing jobs users need for a movie. Now, let's check the detailed steps to add text to a video using iMovie.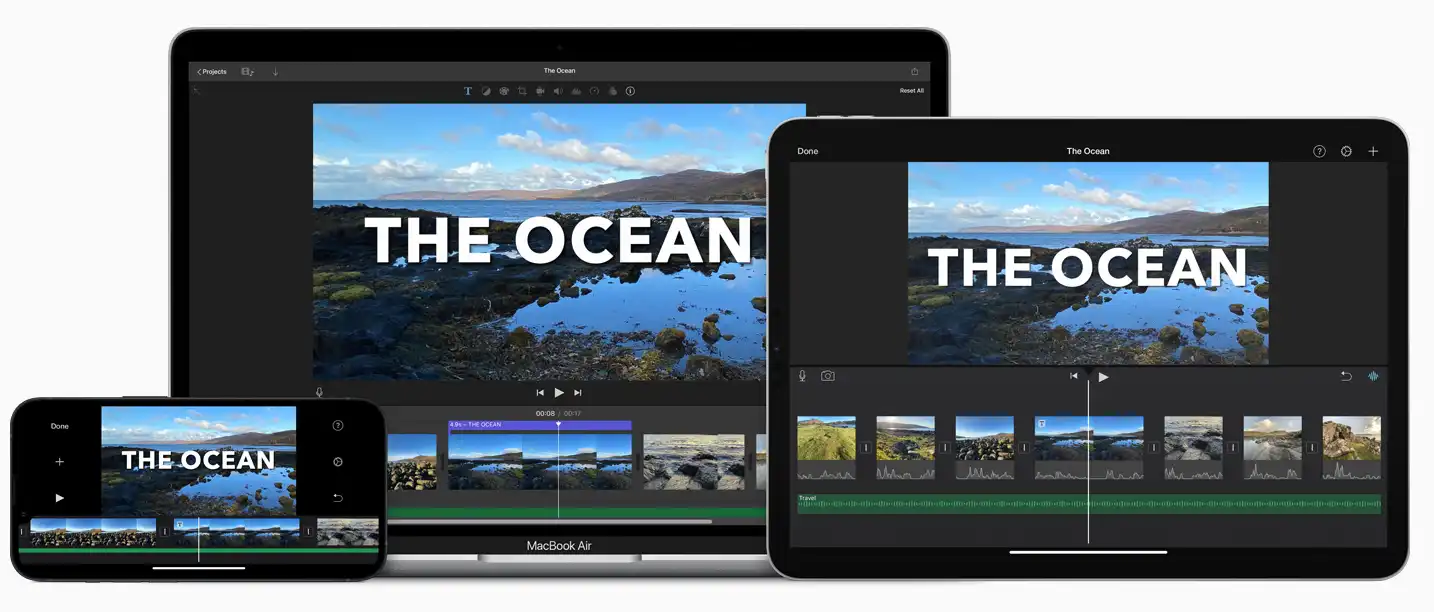 Open the iMovie software and click on the import button to upload the video that you want to add text to. 

Unlike the toolbar from WorkinTool VidClipper, as we spoke of, the Titles from the toolbar here are at the top. Pick one to apply to your text. However, you should know that you cannot change the text theme style, but you can exchange different themes to find the most suitable one.

You can easily reset the text box with a different font, size, position, and others by double-clicking the text.

Once you have completed all the settings, you can export the video to your computer.
---
Bonus: How to Add Text to a Video on Android
Well, except that we have introduced you to two methods to add text to videos on Windows and Mac, let's add one more bonus surprise. We will give you Android video editing software for you to do the job anywhere at any time. It is WorkinTool Video Eraser.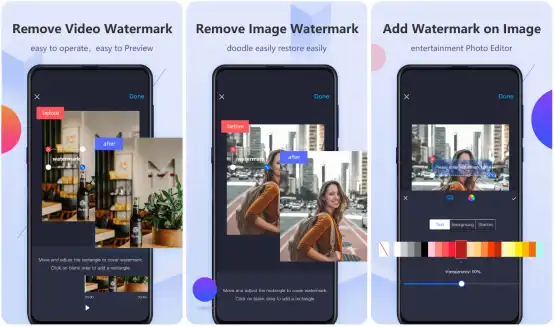 Don't be fooled by its name. In fact, it provides more video editing features like cropping, speed, cover changes, and video reversing, including video trimming. If you want to use it to add text to a video, you can take advantage of the text watermark feature. You only need to upload the desired video and add the text you want to the clip. For some features, you can try them for free with no restrictions. For other features, WorkinTool offers free once-a-day trials to all users. You can always upgrade to unlimited features if you're happy with the results.
Instructions to add text to a video on Android: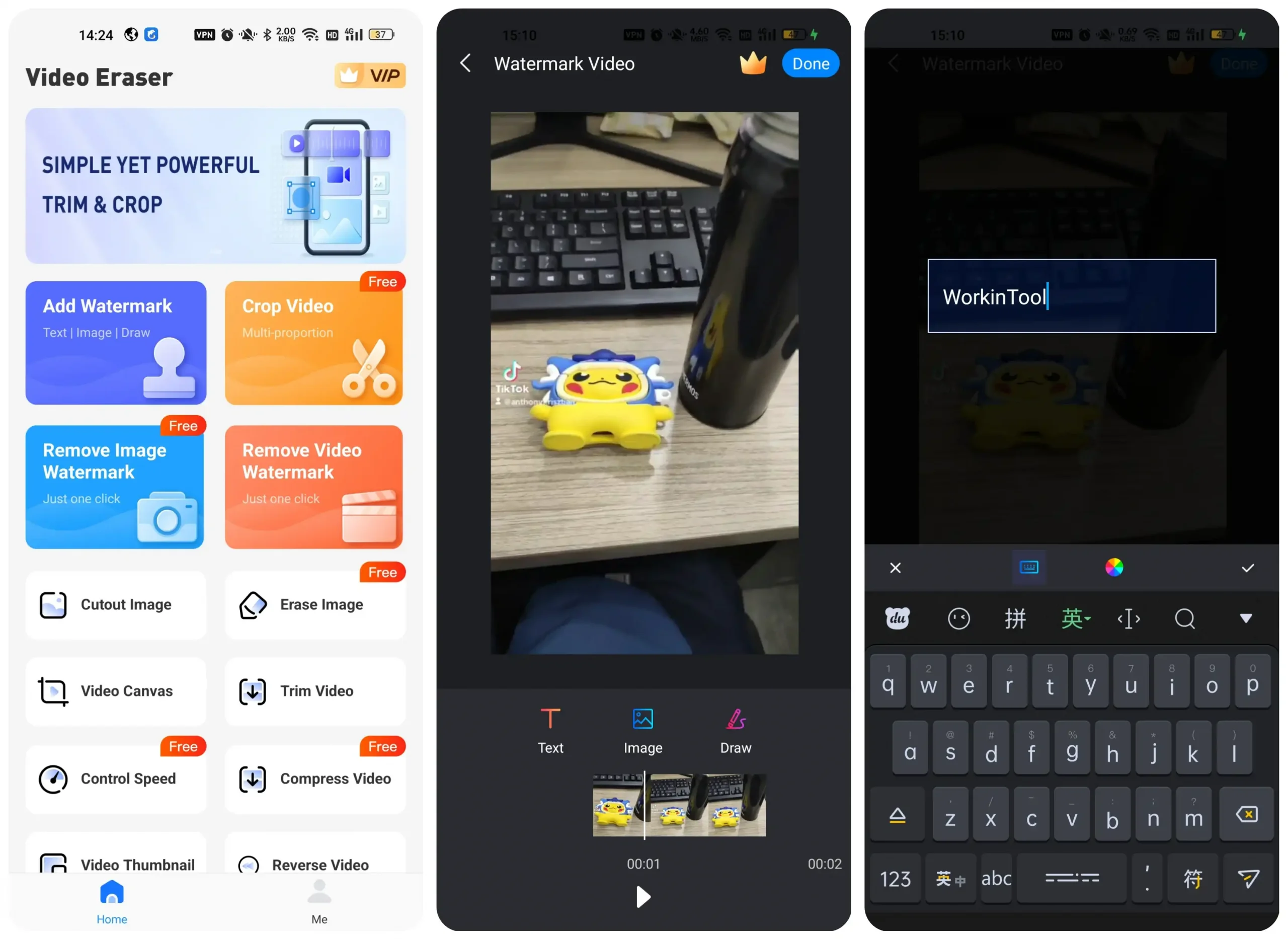 Open the app and find the 

Add Watermark

 option on the main page.

Upload the target video and choose 

text

 to enter the text content.

Click on Done and decide if you want to save it to your photo album or share it with others.
---
More to Share
As you can see, in order to solve the problem of how to add text to a video, we have made this specific list for three commonly-used devices. Adding text to videos can become a piece of cake for everyone using these special video editing tools. What's more? WorkinTool VidClipper is definitely the most convenient video editing tool for the free software list. Plus, WorkinTool is entirely free to use for all the functions now. The only thing you need to do is to download it and experience all the remarkable features right now.
Products Reviews:
TrustScore
4
|
323
reviews